28 Stunning Balayage Blonde Hair Ideas For-2022
Pooja Angurasu
Balayage is popular, not only because it offers effortless style, but also because of its equally effortless maintenance. There is no need for a touch-up every few weeks. Honestly, it looks prettier the more it grows out. This hairstyle is amazing and so well-loved because it doesn't require frequent visits to the hairstylist and, undoubtedly, can make the hair look more beautiful. With the balayage technique, dye is applied to hair without the use of foil, resulting in a natural and exquisite look. Let's see some of the balayage blonde hairstyles.


28 Balayage Blonde Hair Ideas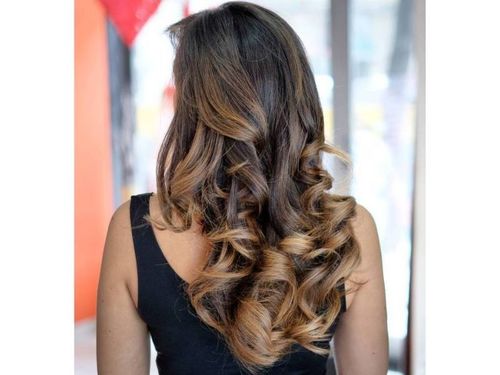 1. Barrel Curled Balayage Hair
Make the caramel balayage blonde hair stand out with sleek layers and big barrel curls. The luscious curls are perfect for an evening event, and when the hair is brushed out in the morning, one will have the perfect beach waves.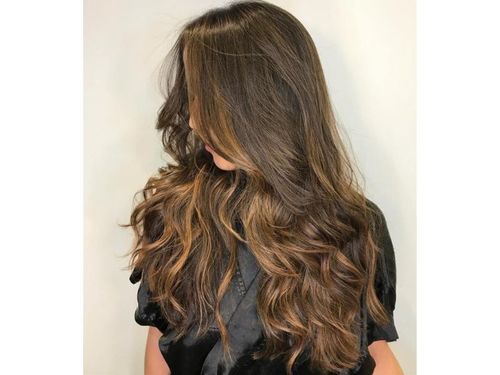 2. Curled Hair With Subtle Balayage
Balayage blonde hair highlights can be a very subtle look at sun-kissed locks. Maybe bold colours aren't one's cup of tea and one is more focused on hair with volume. Slightly lighter ends create the appearance of fullness one can be seeking, without being over the top.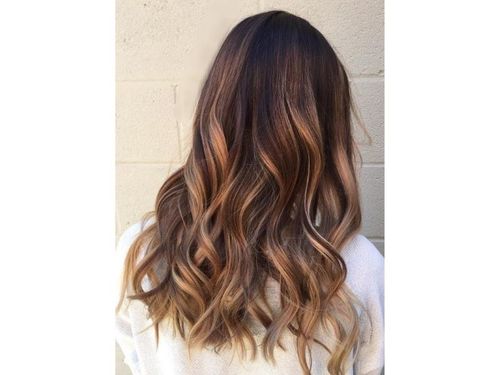 3. Wavy Chocolate And Ashen Balayage
For all the brunettes out there who can't decide if they want to go blonde, ash balayage blonde hair is a sweet compromise. The mix of chocolatey and lighter hues accentuates the texture of curled hair and creates an illusion of light reflecting off the tresses.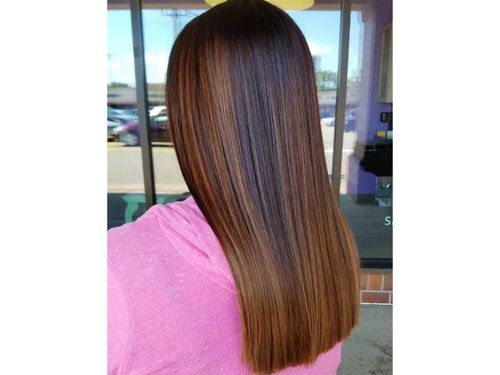 4. Straight Balayage Hairstyle
Waves and balayage seem to go hand-in-hand, but don't be so quick to dismiss straight hair. Caramel and auburn hues can beautifully be shown off with sleek, back-skimming strands. Sans curls and waves, the balayage is more subdued.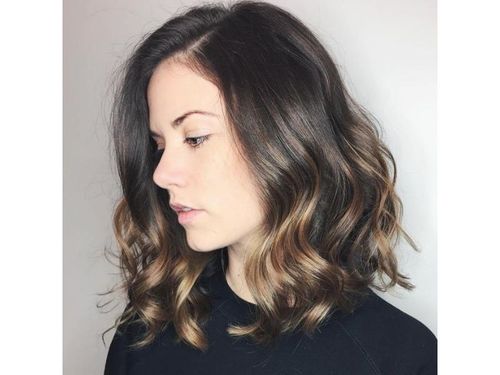 5. Short And Sweet Curly Balayage
Enliven the elongated bob with some curls. Have the stylist throw in a few pieces of layers for good measure. This spin on the bob straddles the line between sophisticated and chic. This balayage blonde hair simply amplifies its modern allure.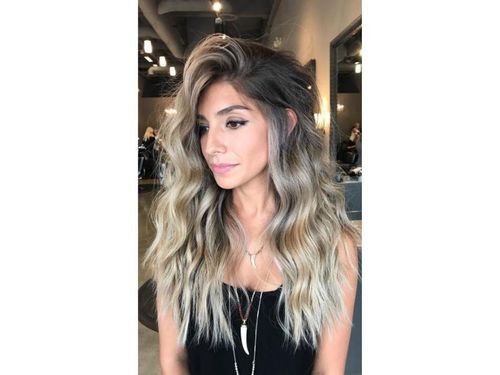 6. Ash Blonde Balayage
Adding a cool blonde tone to one's hair will suit them and makes them look younger if the skin undertone is cool too. Balayage blonde hair has a world of possibilities open to it. Experiment with any colour of one's choice and a balayage technique to create a style that fits people perfectly.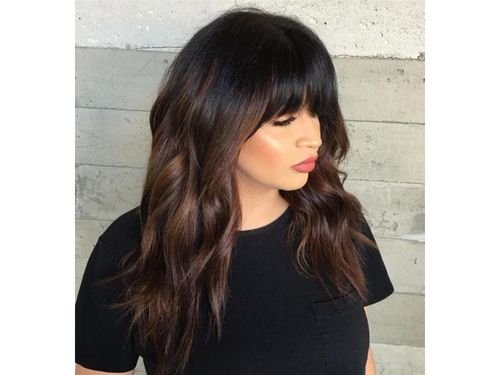 7. Deep Brown Balayage With Bangs
Sometimes less is certainly more. Just go 1-2 shades lighter than the natural colour for subtle highlights. If one has deep brown or black hair, a chocolate hue is a perfect complement. Add some front fringe to the youth colour for a more classic vibe.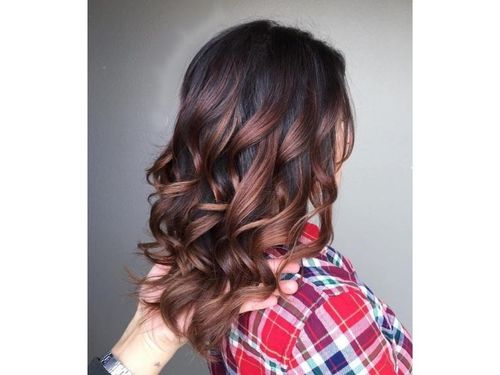 8. Curly Hair With Auburn Highlights
For a more drastic style, try blending a vibrant auburn shade into the natural dark hair. The combination pops with both loose ringlets and straight locks, so if one wants more contrast in colours, give these balayage blonde hair hues a try.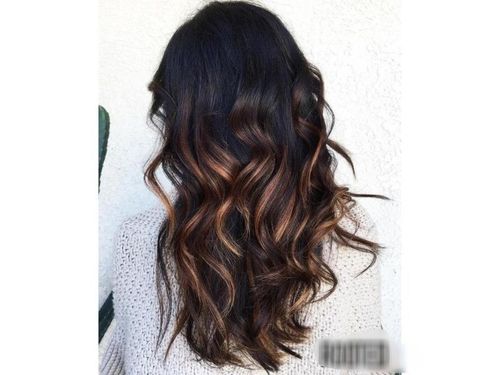 9. Long Curls With Honey Highlights
If a person is looking for a hint of colour here and there, they don't have to commit to the full balayage blonde hair effect. Opt for light honey highlights that won't detract from the natural colour. Style the long hair in loose, romantic curls so the highlights shine through.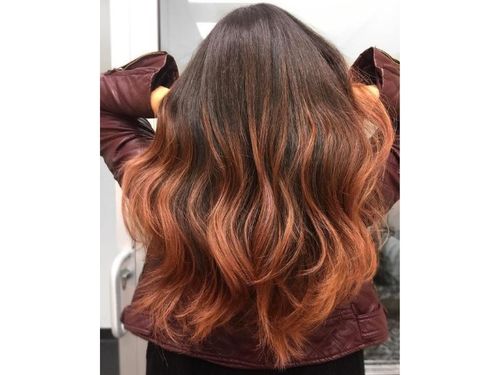 10. Burnt Orange Ends
Want something bolder? Amp up the normal balayage blonde hair with fiery orange highlights. The good thing about the balayage technique is that we will not have to worry about pesky roots once the colour starts to fade out.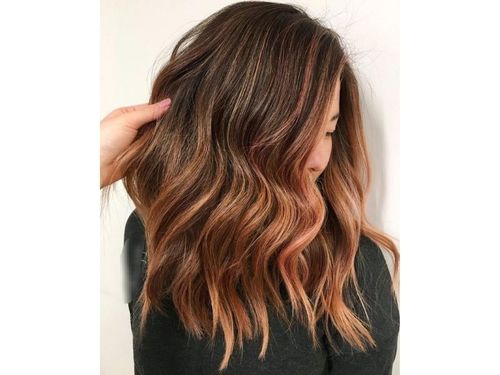 11. Long Bob With Red Tints
When it comes to balayage blonde hair lends itself to adding brighter colours. Mixing in a slight pop of red at the ends can transform the entire style. Be sure the stylist blends the colours well so the hair looks as natural as possible.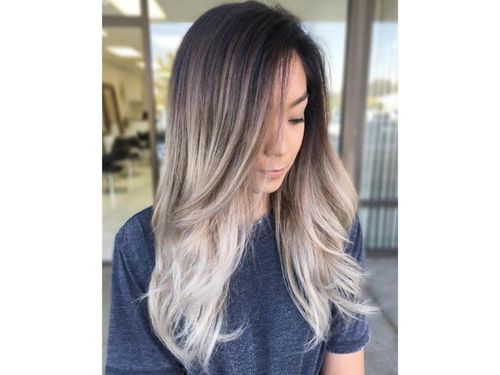 12. Ash Blonde To Grey Fade
Images of dyed grey locks have been all over social media, and one can easily get in on the trend with this balayage blonde hairstyle. Having the grey colour at the ends makes growing out the hair stress-free, and it looks great when styled in loose waves.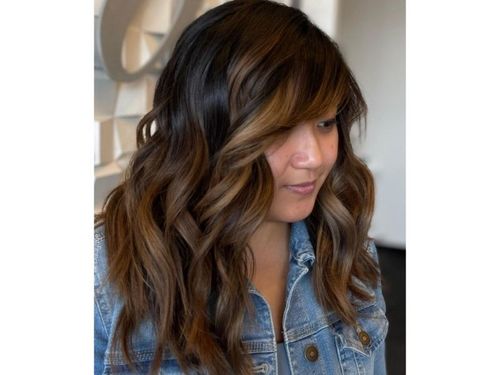 13. Natural Dark Balayage
Ready to add some spice to the dark hair? Add some curls or beach waves for a chic and classy look and feel. Going just a shade or two lighter than the natural colour offers much impact without a drastic change. Just amazing balayage blonde hair!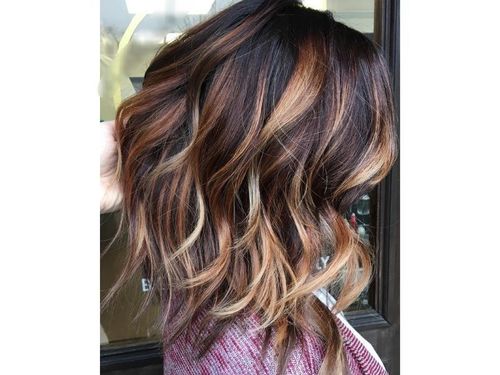 14. Bright Tiger Eye Colour
Soft amber-chocolate shades of the "tiger eye" look great on brown-haired women and brunettes with a warm skin tone and brown, green or hazel eyes. Works for both long and short hair.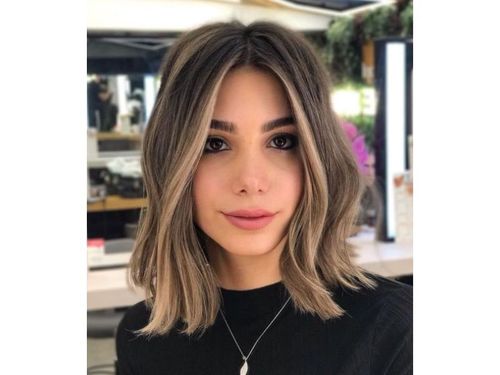 15. Balayage With Wavy Lob
Balayage blonde hair works perfectly with all hair lengths. Yet, there is something extra alluring about a lob hairstyle with partial balayage highlights. Look how classy and chic it is!


16. Dimensional Dark Blonde Balayage
A natural dark blonde balayage hair looks very stylish. With the help of the balayage technique, one can create a wide variety of shades and soft highlights that resemble sun-bleached strands.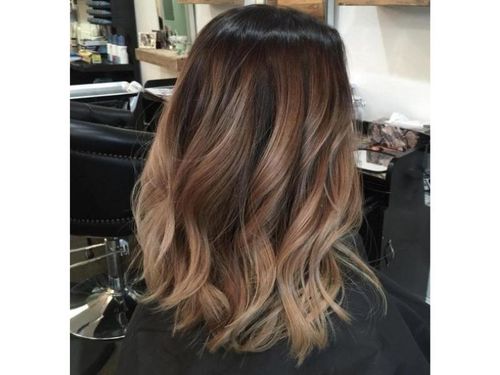 17. White Coffee Balayage
A delicate transition from dark to creamy shades is a wonderful option for those who have soft and gentle curls because they'll immediately become visually more voluminous. It will also smooth out the sharp features, making them softer.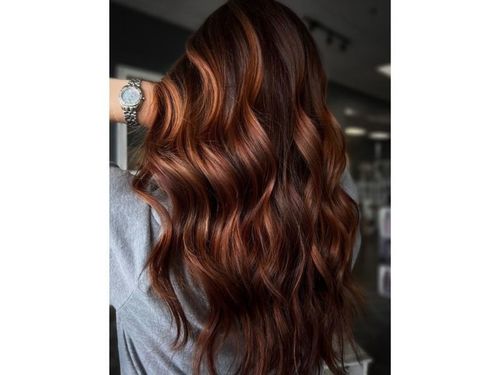 18. Red Brown Balayage
One more thing to love about the balayage blonde hair technique is the way the highlights blend in seamlessly with your base colour. This makes for better depth and more natural-looking locks.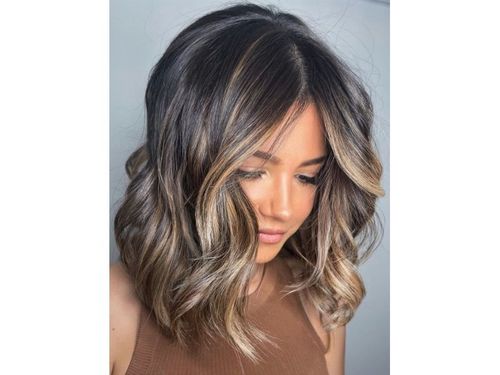 19. Smokey Balayage
After chopping the hair, get fitting balayage blonde hair highlights to add a sun-lit glossy finish to the short hairstyle. This combo of balayage blonde hair is gorgeous! A special style for people with short hair.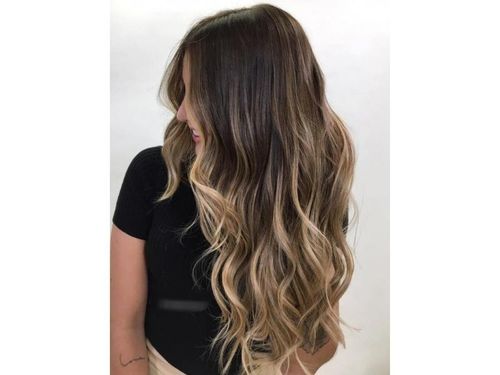 20. Subtle Blonde Balayage For Dark Hair
A soft, glossy balayage on dark hair is a guaranteed way for the locks to look stunning every day: gorgeous shades adorn the hair, no matter what hair texture one chooses – curly, wavy or straight.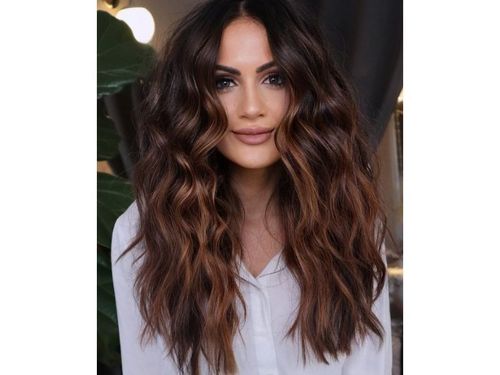 21. Reddish Balayage With Dark Brown Roots
Ask the stylist to mute the roots. Shadow root on the balayage will reduce the number of touchups. As the roots grow out, they blend in softly with the coloured sections of the hair.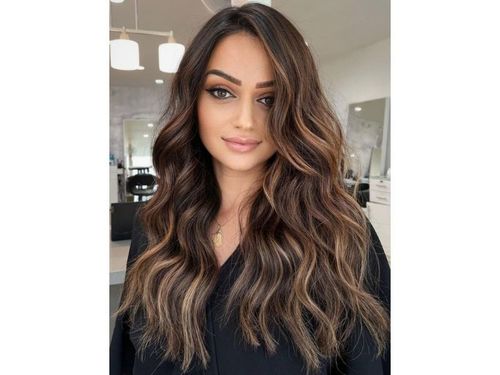 22. Delicate Balayage On Brown Hair
One can bring colour and shine to the brunette's hair with this technique. That's why balayage is so popular. Leave the base dark and untouched and use a soft balayage blonde hair colour to lighten up the rest of the mane.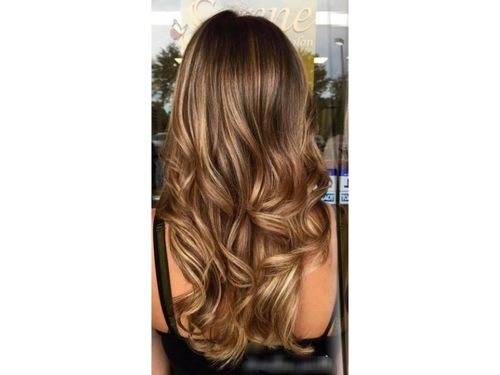 23. Golden Caramel Balayage Blonde Hair
Ideal for long and very long hair, some strands are lightened almost from the very roots, and some are coloured only at the tips. The blend of warmth and shine is rich and gives an unsurpassed brilliance to the curls.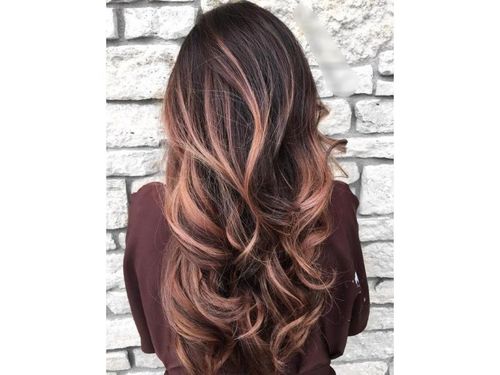 24. Rose Gold Balayage
Sure, it would just be a crime not to combine these two huge trends in the beauty industry – the balayage blonde hair with an elegant luxurious rose gold hue! This balayage blond hair can go well with long and short hair.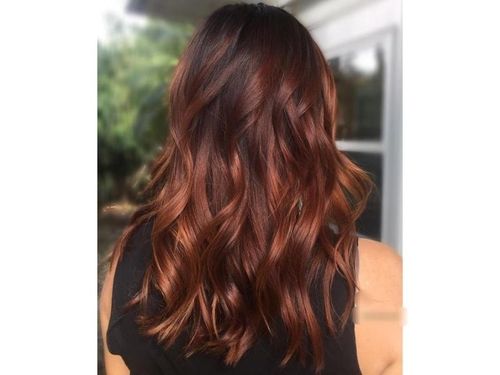 25. Copper Colour Melt Balayage
Such a fabulous and spectacular combination! Auburn locks stand out beautifully against the deep mahogany tone. This copper colour melt-blonde balayage hair never goes out of trend.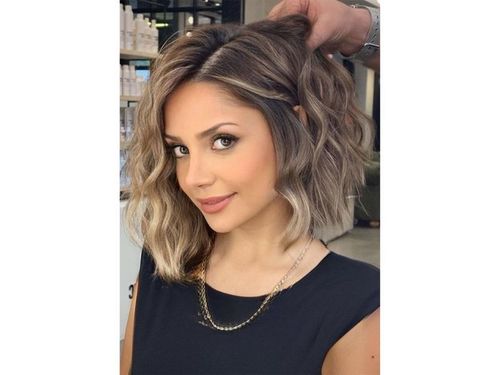 26. Subtle Balayage Highlights
If high contrasts are not the cup of tea, a balayage can still work. Try this simple style variation that creates a soft gradient from the roots to the hair ends and enjoy a refreshed look!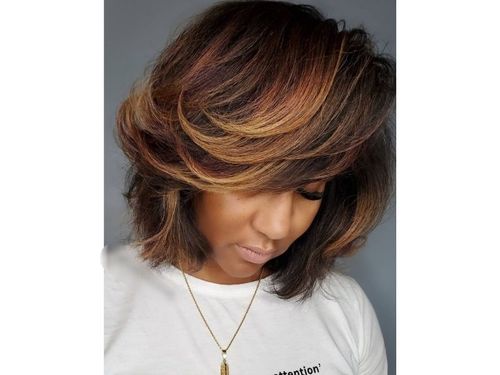 27. Mix And Match Highlights
Create an easy-going funky vibe with a multiple-coloured balayage style. Intermittent highlights dispersed throughout the hair create depth and add visual fullness to the cut. A whole lot of layers crowned with bangs give a ton of styling options, showcasing blonde and rose gold highlights.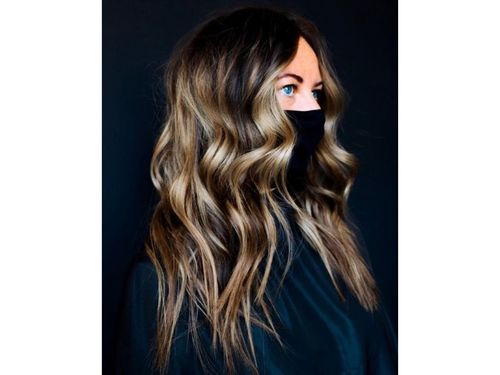 28. Shiny Balayage Highlights And Lowlights
Yet another amazing option for blonde balayage hair looking for a colour change. A slight variation of tone here and there, and an amazing style is ready to go. Don't forget to style the curls too!