30 Stunning Short Hairstyles For Women Over 60
Pooja Angurasu
Finding a hairstyle to match the new stage in life while still embracing a youthful vibe can be a difficult task to undertake. However, there are more nice short hairstyles for women over 60. There are a variety of hairstyles, from Angled Bob to layered hairstyles. Let's some of the rocking hairstyles for women over 60
30 Short Hairstyles For Women Over 60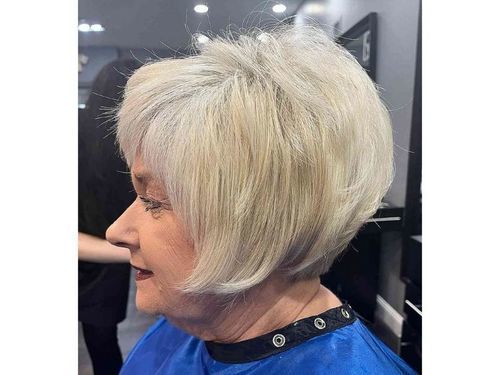 1. A Tangled Bob With Bangs
The best short hairstyles for women over 60 are chic, yet low-maintenance, wash-and-wear styles like a short bob with bangs. The best thing about this short haircut is the dimension and spiciness it can offer. It is lovely to look how versatile a shortened haircut can be. It can be straightened for a chic look or one can curl it for a low-maintenance look.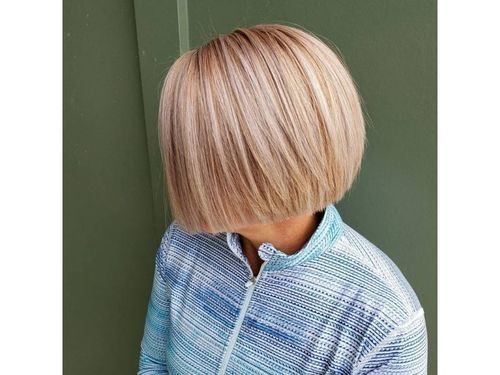 2. Blunt Cut
The blunt bob cut is one of the more classic short hairstyles for women over 60. A short-to-medium haircut can also have an edgy effect, depending on how it's worn. Taking the top layer too short can make it look "stacked" and can take away from the blunt look that we all love. A short blunt-cut bob looks amazing for older people and always gets compliments.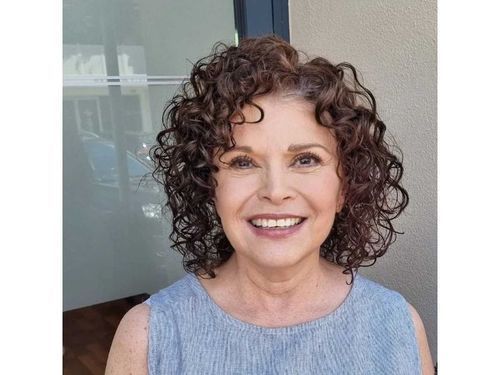 3. Short Hairstyle for Curly Hair
When one has to choose from curly short hairstyles for women over 60 with curly hair, one can blindly trust this hairstyle. Transform your grey bob into a more natural brunette to remove the grey tone and create bouncy curls. Whether the woman is 60 and up or younger, understanding the natural curls can be liberating and empowering.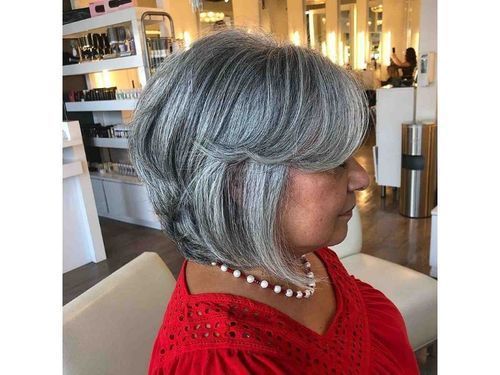 4. Salt And Pepper Bob
Go for a salt-and-pepper bob with razored layers. Razor cuts give flawless lines which allow for easy styling that will just fall into place. It is found that this short style works well on all hair types for women in their 60s. It looks great on women with slimmer faces and necks. One can showcase this cut with dimensional highlighting or on the natural grey hair, as one notices on the model in the picture.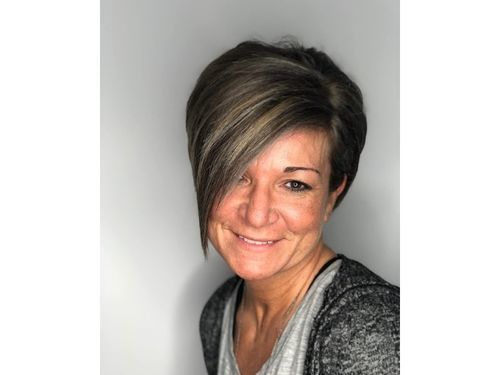 5. Asymmetrical Bob
This is one of the perfect short hairstyles for women over 60 to look younger. adding some highlights. Silver highlights on dark brunette hair look sassy and modern and will give a younger look. Cutting it asymmetrically as a bob into a tapered cut makes the whole look fashionable. It can be used to frame the face as well as to distract from a long face shape.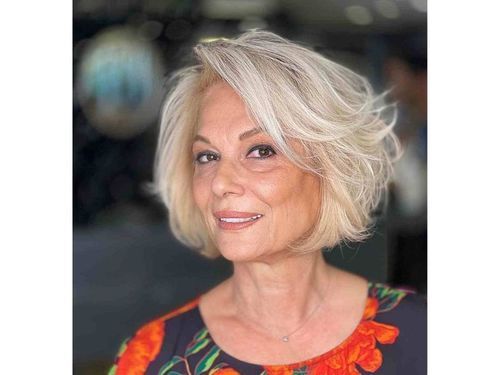 6. Feathered Bob With a Side Part
Adding a side part to a short feathered bob works great for a woman over 60 because it highlights the eyes and cheekbones. The layers on this bob sweep up and away from the face, giving it a natural facelift. A deep side part works great on almost all face shapes. One of the most stylish short hairstyles for women over 60.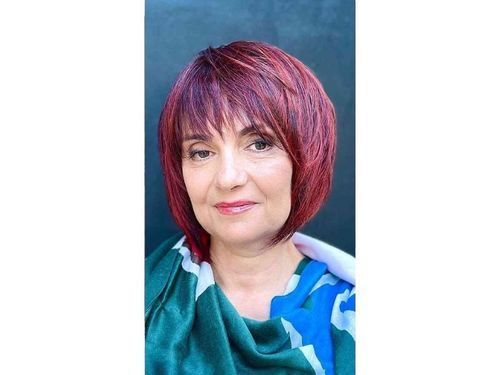 7. Red Choppy Layers
Walk on the wild side with edgy choppy layers. The best option for old women is chopping their tresses is one of the best hairstyles one can get for a more youthful appearance. Red hair colour does come with high maintenance so be careful while choosing any vibrant colour. To look younger, this is the rocking short hairstyle for women over 60.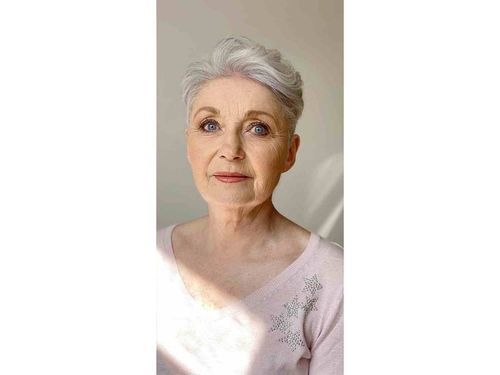 8. Wavy Swept Hairstyle
If one has grey hair, a wavy swept hairstyle is a glamorous hairstyle, especially for women over 60 with short hair. Keep the sides short and tight against the head with longer layers on top to add volume to the crown area. For a stunning look just blow dry curling back using a small round brush. This is one of the stunning hairstyles for women over 60.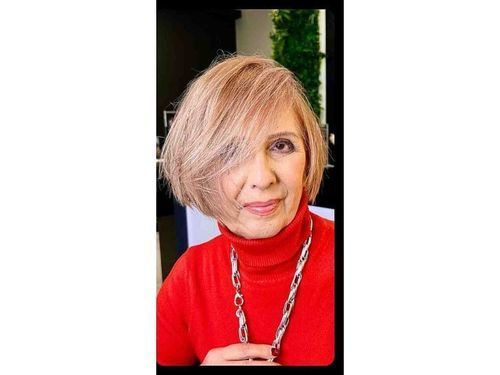 9. Tousled Bob With Bangs
A short tousled bob paired with long side bangs is a stylish way to boost volume in fine hair. When it especially comes to short hairstyles, be sure to consider the face shape. Oval or long faces benefit from short layers in the short bob as it creates a bit of added volume on the sides. For round or wider faces, consider incorporating a long side bang.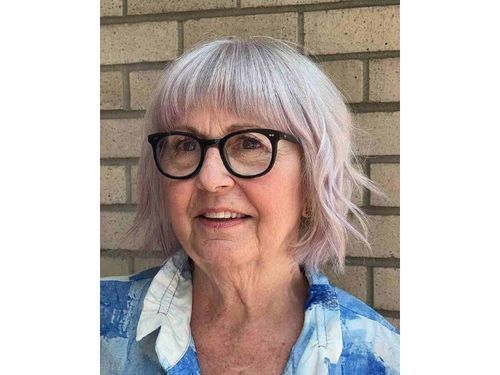 10. Textured Bob With Short Bangs
One of the best short hairstyles for a woman over 60 is a textured bob paired with short bangs. Stylists experienced in razor cutting may use the razor technique because it creates added movement and light layers in bob haircuts. Whether one can dye their hair or rock their natural colour, a fresh youthful bob haircut will always make one feel vibrant.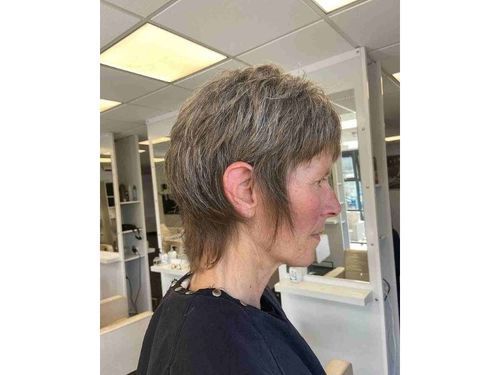 11. Wolf Cut
Consider a mini shaggy wolf cut for the next short hairdo if one wants to wash-and-go type. This wolf-cut short hairstyle for women over 60 is simple yet trendy, it's wispy, edgy, and feminine. Take pictures like this one to the stylist to give him or her inspiration on how to cut one's hair. This hairstyle requires less maintenance.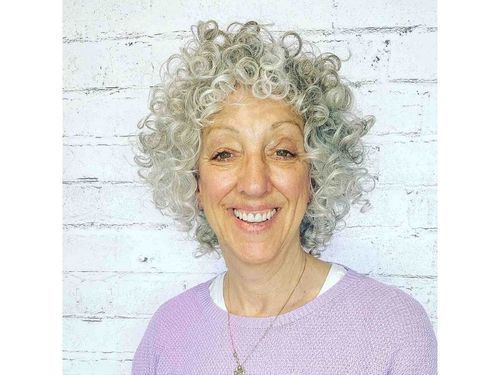 12. Defined Curls With Neck Length Cut
A recent crowd favourites a neck-length cut that showcases defined curls. If one has been seeking something similar bring some photos of inspiration and allow the hairstylist to experiment with this look. Diffusing or air drying, this style can be replicated using a styling brush or the tools attached to the hands, as the fingers can help define the style of the curls.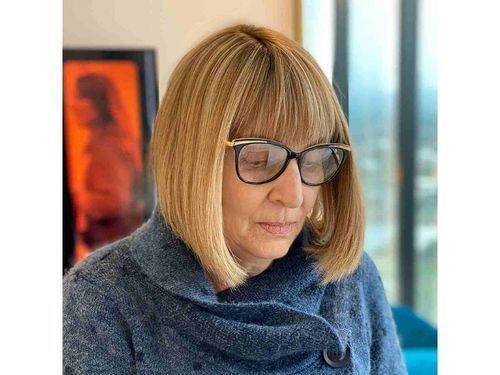 13. Straight Bob With Swoopy Layers
Try a straight bob with bangs which is a sophisticated short hairstyle for women over 60. This hairstyle can be super flattering because it gives an instant style without having to do too much every day. When one has a shorter haircut it helps the hair to have more volume and a healthy look. Having healthy-looking hair is a bonus because it will make look younger.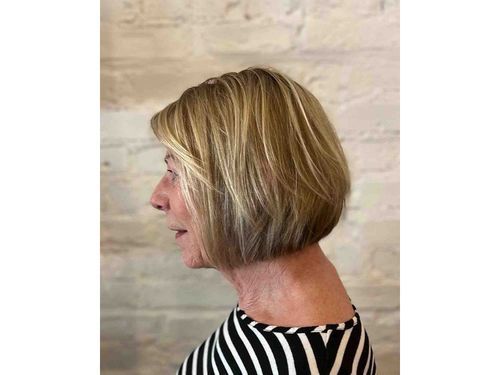 14. Bob With Wispy Layers
One of the most popular short haircuts for women over 60 is a bob with wispy layers. If a woman is trying to drop some years instantly, then this cut is the best choice for her. Removing extra weight/length in the hair immediately gets rid of years' worth of age in the face. For thinner hair, eliminating that dead weight, can also add more body and create an illusion of thickness.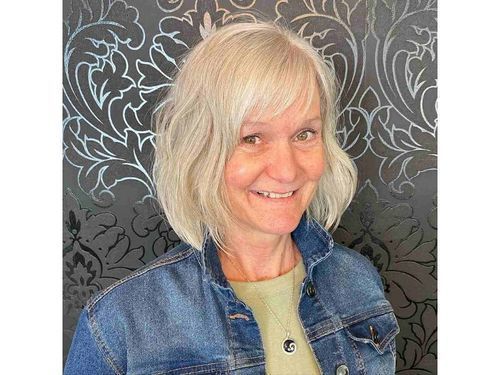 15. Blonde Bob With Wispy Bangs
This layered one-length bob haircut is an all-around great short hairstyle for women over 60 who want to cut their hair short, but not too short. It is usually recommended these types of hairstyles are for women in their 60s who have a round or oval-shaped face but talk to the stylist and see what they recommend!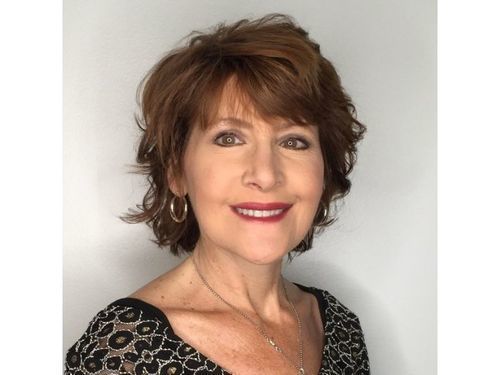 16. Chestnut Bob
As we age, wrinkled become more noticeable. A tousled or slightly messy hairstyle always distracts from wrinkles and imperfections. This short, layered, dishevelled bob is a good example. This Bob looks amazing with or without fringe. This short hairstyle for women over 60 is usually recommended for women with oval or square faces. The ringlet earrings add a vital look to the hairstyle.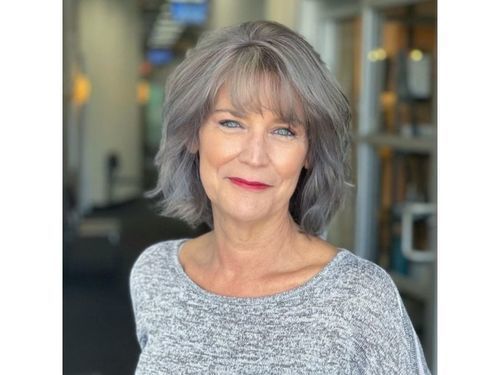 17. Wavy Bob With Lowlights
Wavy hair is a trend for all ages and ages! It ideally works for all hair types and faces shapes. Curl the locks slightly with a curling iron or a round brush for a cute laid-back texture and enjoy your new style! This short hairstyle for women 60 proves that age is just a number. This prettiest hairstyle goes well with fringes.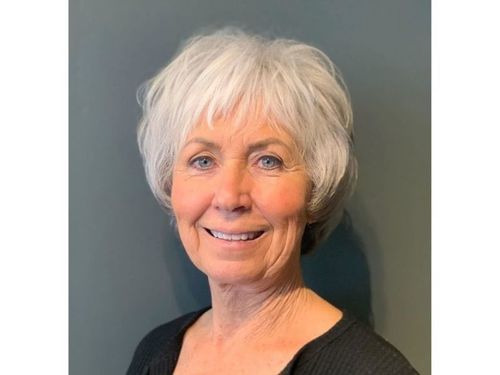 18. Short Feathered Hairstyle
For women in their 60s who want the hair off their shoulders and neck, a short pixie bob is a way to go. The tousled white locks are light and feathery to disguise the areas that may be thinning and showing the scalp. The light piece-y bangs draw attention to the eyes. This short hairstyle for women over 60 goes well with grey hair.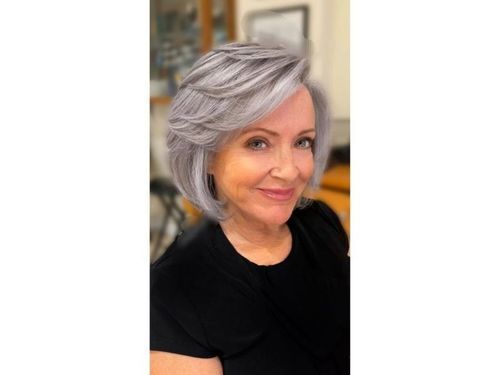 19. Layered Bob
Being 60-year-old is just a number when one has such a gorgeous haircut! Highlight the new feminine bob with longer side-swept bangs and silver hair colour to shine like the brightest star in the night sky. This short hairstyle for women over 60 gives a glam look to the face. It is the perfect hairstyle to reduce age!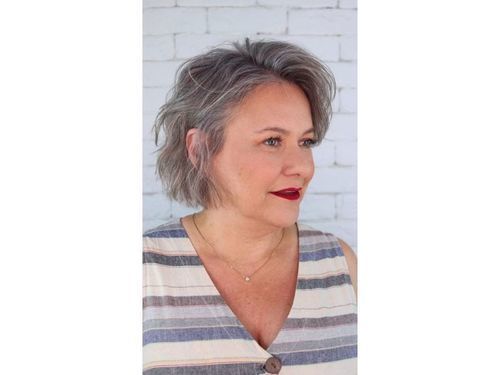 20. Wavy Bob
This styling technique helps add body to flat hair, which is especially crucial for women over 60. The relaxed, loose curls also make the bob voluminous and airy compared to the average straight-cut bob. Women over 60 with thin hair can try this hairstyle to make them more look voluminous. A chic short hairstyle for women over 60.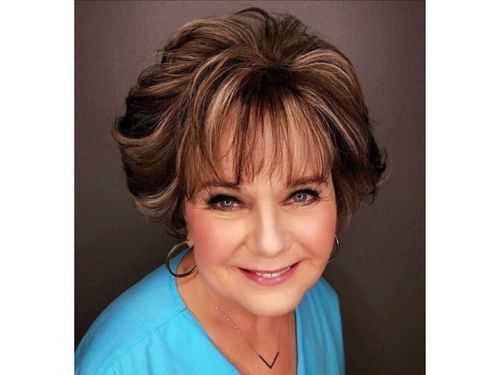 21. Short Voluminous Hairstyle
Highlights can refresh any hairstyle. The short bob with a chocolate base and neutral blonde highlights is classy and fun at the same time. Pairing this hair colour and cut with a professional blowout makes for an elegant, polished style. A stylish and voluminous short hairstyle for women over 60.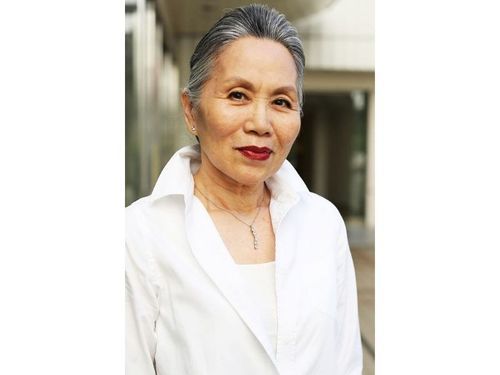 22. Swept Back Hairstyle
This short hairstyle for women over 60 shows how ladies who are comfortable with all their facial features style their hair. Want to make the hair emphasize how confident they are? Sweep it back to get a bit of a voluminous crown. This short hairstyle for women over 60 gives a boss lady look.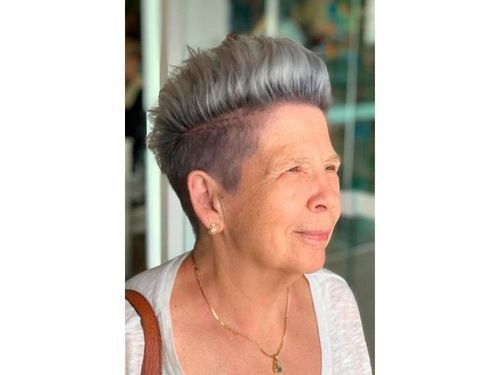 23. Uplifted Hairstyle
Platinum blonde is a timeless hue that can make a woman stand out wherever she goes. And combined with a pixie haircut, this hue is jaw-dropping. Style the hair upwards for the ultra-cool effect. This is one of the most stylish and coolest short hairstyles for women over 60.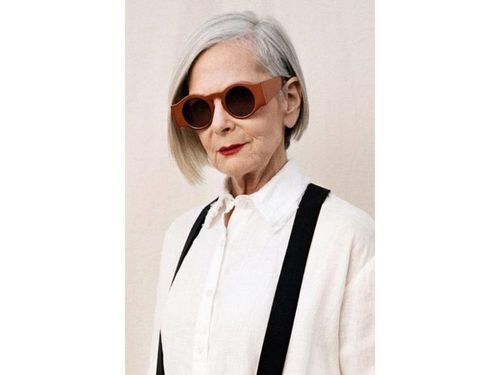 24. Classic Bob
Since all ladies know the power of the bob hairstyle, how about rocking those days with its classic variant? there are no bob hairstyles for women over 60 round faces can spoil! Yes, bobs are so face-framing that one will never feel insecure about their face shape. Classic hairstyles are meant for those who have good taste.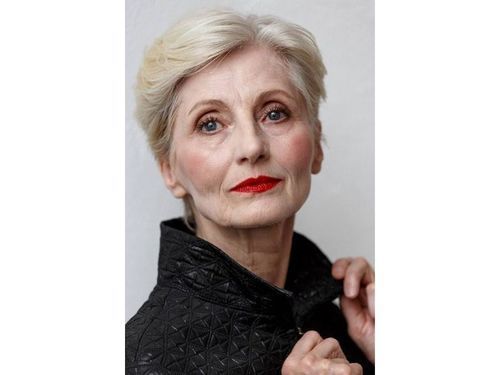 25. Side-Parted Pixie
How to look young at 60? Here is the solution. Pixies don't care about age. Moreover, they know how feminine, delicate, and beautiful they are, so nothing can emphasize these features better than these cute haircuts for short hair. This clean and short hairstyle for women over 60 shows beauty in the most flattering way.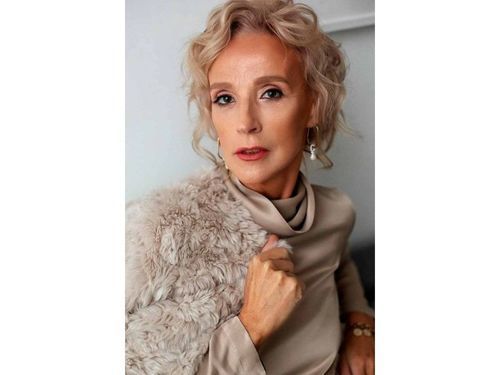 26. Shaggy Waves
The wet hair look is one of the easiest hairstyles that one can do with any length and texture. Still, it always looks radiant and fresh due to its silky effortless finish. Stock on some hair foams and lightweight gels that's all one needs to freshen up such short hairstyle for women over 60.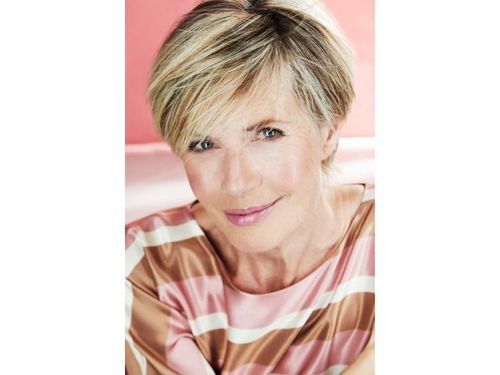 27. Bowl Cut
The ageless bowl cut has always been the most versatile haircut for women over 60. It also suits pre-schoolers and looks great on teenagers, as well as works perfectly for mature women. On top of that, this haircut features a perfectly levelled and slightly chopped fringe that gently falls on the forehead, giving a pleasant youthful look.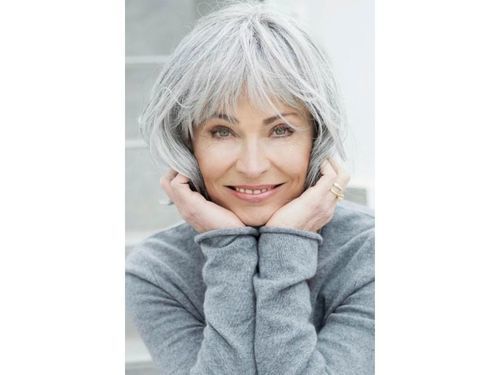 28. Short Hairstyle With Arched Bangs
Whether one needs a little framing touch to the forehead or one wants to freshen up their look, bangs are a must. First, they're the perfect solution for big foreheads. Second, they take years off. As for arched bangs, they're gifts sent from heaven. Just follow this short hairstyle for women over 60 to look younger.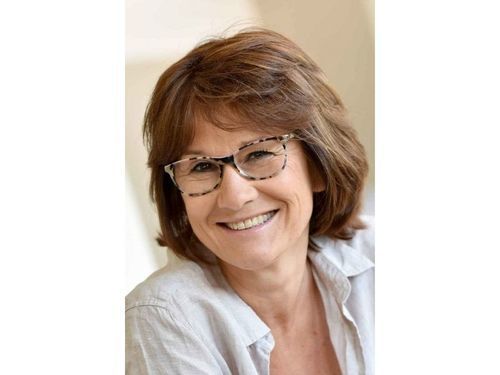 29. Bob With Soft Layers
Just like a magic wand, layers can turn any haircut into an attention-grabbing, volumetric masterpiece. It's no secret that women's hair tends to get thinner and weaker with time. So no wonder most short hairstyles for women over 60 come with layers.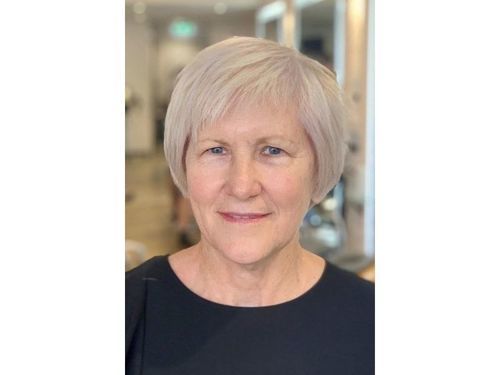 30. Bob With Thin Bangs
The contrast between textures is another good way to create a youthful hairstyle. Imagine that one flaunts their short volumetric bob and thin bang that accentuates the fullness with its weightless and slight thickness. This short hairstyle for women over 60 hides some flaws and frames the face.