A Perfume That Can Be Used On All Occasions
Nikita Chakravorty
Updated At 08 Dec 22
As they say, "A perfume can reveal the personality of the user". Ensuring that every woman out there can actually talk about herself with her scent is Jennifer Lopez Live Luxe Perfume. We used Jennifer Lopez Live Luxe Perfume and this was our experience.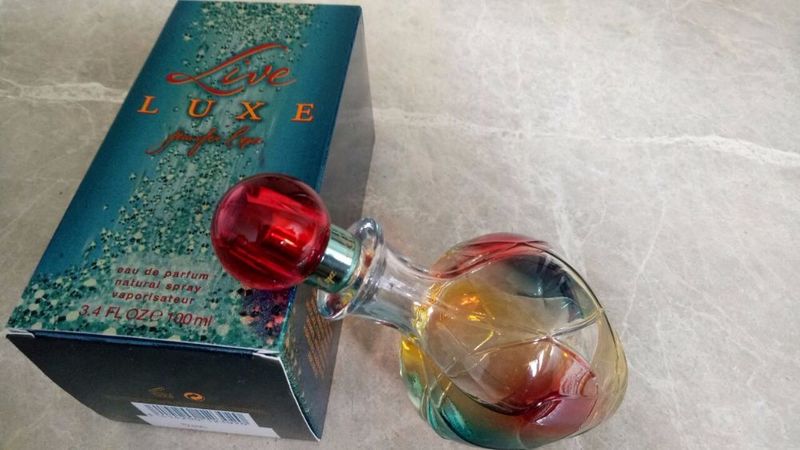 What is it: A lively perfume for all occasions
Price: Rs.2579, You can buy from here
Brand claims
Subtly aromatic, Jennifer Lopez Live Luxe perfume is what sensual intoxications are made of. A heady combination of peach, pear which blends smoothly with freesia, honeysuckle and muguet, the perfume enchants user with its musky scent. The perfume strikes the perfect balance between fruity and floral and is not sickly sweet. It can be best described as a lively summertime perfume.
Packaging
The cute genie shaped bottle might make you assume that the product is somewhere from the Middle East with its enchanting look. However, this perfume bottle with splatters of different colours is by Jennifer Lopez and upholds its claim of being a 'luxe' product. The colourful packaging of the bottle makes it a good addition to your dressing table. Being a glass bottle, make sure you keep it a place not easily reached by children.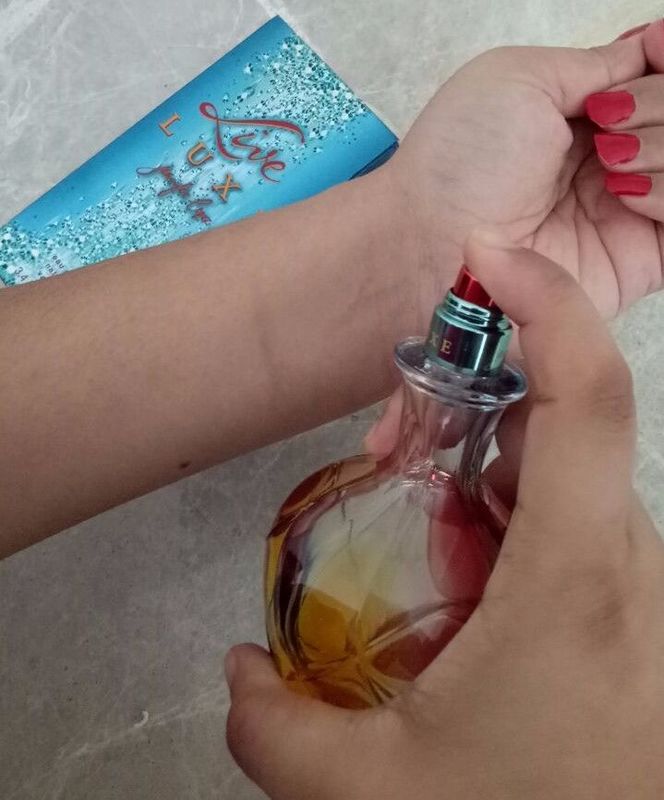 Our experience
Granting your wish of delicious fragrance is this Jennifer Lopez Live Luxe Perfume which comes in the shape of a genie bottle. This perfume is not too overpowering in its fragrance, which means that it can worn during the day as well as night. Fun and flirty, the perfume can best be described as a youthful one because of its vibrant and refreshing aroma.
Sweet without being cloying, the Live Luxe perfume ensures that you leave a trail of beautiful scent wherever you go. It is the scent for those women who want to be mysterious while at the same time approachable. Sensual and feminine, this perfume is nothing less than being an aromatic sense of memory that lingers for a long time to come.
Why should you use it?
If you are someone who does not want their perfumes to smell sickly sweet yet like to have its subtle fragrance throughout the day, the Live Luxe is the best perfume for you. The perfect blend for any sort of occasion; be it a board meeting or date night.
Conclusion: Be ready, for aromatic compliments are coming your way!
Pros:
- Fruity aroma
- Cute packaging
- Long lasting fragrance
Cons:
- Temperamental scent suitable for summers
For its fruity intoxication, Team Fabbon gives the Live Luxe by Jennifer Lopez – 4 stars.
Final Recommendation: Sweet without being overpowering, this perfume helps you make an aromatic statement
Those who want their fragrances to hit the noses of other people, this is not the perfume for you.