5 Favourite Perfumes Of Kate Middleton
Olivia
Updated At 12 Sep 23
Looking for the best perfumes used by Kate Middleton? If yes, we have got you covered!
According to all accounts, Kate Middleton sets trends. There are dozens of websites and Instagram profiles dedicated to analysing and referencing every aspect of whatever she's wearing on any given day when she goes somewhere. Fans want to know what Princes George, Louis, and Princess Charlotte are wearing to school, even trickling down to the royal infants. She is known as England's coolest woman for a reason. 
Undoubtedly, one of the most frequently asked questions regarding Kate's beauty routine is what kind of perfumes she uses. Fortunately, there have been confirmations of the two perfumes that Kate Middleton considers to be her favourites.
With luxurious aromas that work well as both personal scents and some of the nicest perfumes you will ever have the pleasure to smell, Jo Malone is renowned for making some of the best perfumes for ladies. The Duchess of Cambridge, Kate Middleton is a well-known supporter of the brand, and it is believed that one of Jo Malone's best-selling scents is her go-to choice.
Here we have listed some of Kate Middleton's favourite perfumes.
5 Top Kate Middleton Perfumes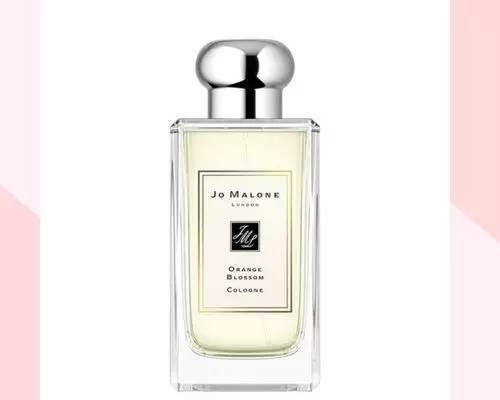 1. Orange Blossom, Jo Malone
Jo Malone's Orange Blossom, which has undertones of orris wood, white lilac, and clementine flower in addition to the predominant orange aroma. The cologne is referred to as "absolute joy" on the Jo Malone website.
This fragrance is described by Jo Malone as "a shimmering garden sanctuary." "Clementine flower sparkles above a heart of orange blossom and water lily, with warm undertones of orris and balsamic vetiver," the perfume's description states.
Clementine blossom, white lilac, water lily, and orriswood are among the notes featured in Kate's daily-wear favourite fragrance. There are speculations that this was the fragrance at her 2011 wedding to Prince William. Susan Kelly, the creator of the blog What Kate Wore, stated: "I've seen individuals on social media who have ran into Kate when she's out shopping and have remarked she smells beautiful, like raspberry and fruit—very clean, crisp aromas."
Other than on her wedding day, Kate has been known to savour her other two favourite Jo Malone scents—Grapefruit and Lime, Basil, and Mandarin—daily.
If you want to know how to check if perfume is original then do check out our guide on the same. One must check 9 factors to identify a fake perfume.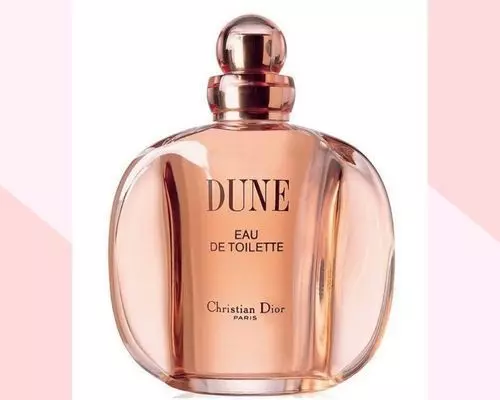 2. Dune Eau De Toilette, Christian Dior
The Duchess of Cambridge has been wearing Dior Dune for a while. It has lily, bergamot, vanilla, and sandalwood in a warm, summery scent. When she spritzes on the fragrance on a cool English morning, perhaps she is daydreaming of sunnier locations. Dune is a perfume featuring notes of flower, peony, amber, and lichen that is inspired by the ocean.
Do check Kate middleton diet to find how the reasons behind her perfect body. Her lunch, dinner, breakfast options are all unique.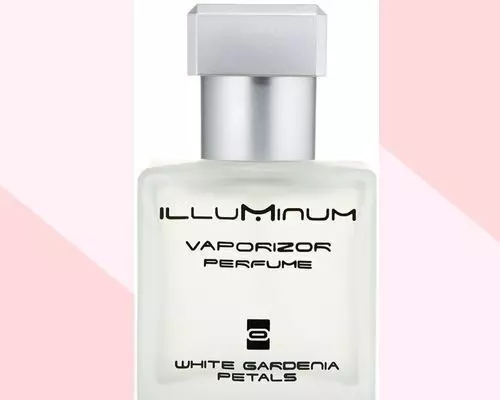 3. White Gardenia Petal, Illuminum
Kate Middleton chose a delicately buttery white floral smell by obscure British perfumer Illuminum for her wedding in 2011 to Prince William. Kate Middleton adores White Gardenia Petals, a timeless favourite from Illuminum. Lily serves as the perfume's top note, reminiscent of summer, while gardenia, ylang-ylang, and jasmine serve as the fragrance's opulent and feminine heart notes. This delicate scent is highlighted with amber wood. Illuminum is a British premium fragrance brand that was established in 2011.
Kate middleton beauty secrets have been one of the key reasons behind her glowing skin and perfect body. Do check out the 7 key secrets which Kate Middleton follows!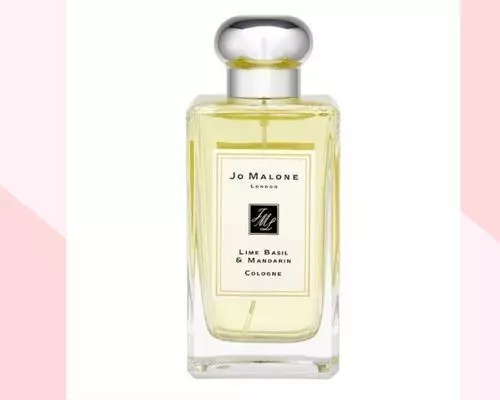 4. Lime Basil and Mandarin, Jo Malone
Regularly, Kate Middleton loves the aromas of Jo Malone. Another one of her favourite scents is Jo Malone's Lime Basil & Mandarin. This multi-seasonal aroma works brilliantly as a signature scent because it is so adaptable.Basil, thyme, lilac, and iris are prominent notes in this fragrance's citrus, aromatic, and fresh spicy accords, which also provide a wonderful sillage. Although it doesn't have a particularly feminine aroma, like all Jo Malone perfumes, it can be layered. Layering Orange Blossom and Lime Basil & Mandarin together is something we believe Kate would adore.According to rumours, Kate prefers several of her citrus scents, including Orange Blossom, Grapefruit, Lime Basil, and Mandarin, which could account for her lemony scent.
Do check out the best Kate Middleton outfits as we list her most popular 25 dresses of all time.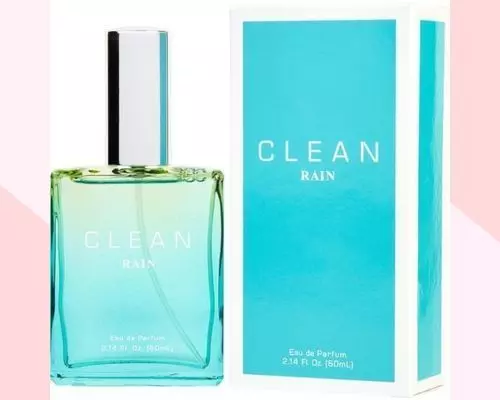 5. Clean Rain, Clean
Even though there is no complete evidence, Kate Middleton probably also wears Clean Rain by Clean as a perfume. This classic, understated scent combines delicate florals with a hint of aquatic elements. Probably when she had her rare idle days at home with her kids, Kate would enjoy it the most.
Check out the best Meghan Markle perfumes which include include Jo Malone - Wild Bluebell, Jo Malone - Wood Sage And Sea Salt and many more.
Frequently Asked Questions ( FAQ)
1)   What is Kate Middleton's favourite scent?
On a daily basis, Kate Middleton wears one of Jo Malone's lovely scents. The Orange Blossom perfume, which combines notes of clementine flower, white lilac, and orris wood, is the favourite of Kate Middleton. For the wedding, Orange Blossom lights were lighted at Westminster Abbey. As she came down the aisle, the air was filled with the fresh, crisp aroma of orange flowers.
2) What kind of perfume does Kate Middleton wear?
Kate Middleton prefers floral, youthful aromas and adores Dior Dune's pleasant, summery aroma. This lily, bergamot, vanilla, and sandalwood infused scent, which has reportedly been a favourite of the duchess for years, is probably ideal for days with overcast British weather because the sunny spritz is sure to bring the cheer. Additionally, according to reports, the aroma lasts 6 to 10 hours. Dune creates a wonderful afternoon aroma that is reminiscent of a walk on the beach by blending amber and wallflower with the watery notes of sweet, crisp sea air.
3) What is the most popular scent of Jo Malone?
It's no secret that Jo Malone London produces some of the best scented candles and fragrances for women. English Pear & Freesia, a light and fresh perfume that mixes the two notes on a patchouli base, is the most well-known fragrance from Jo Malone. It smells as a newly cut pear should, which is crisp, fresh, and uplifting, at the risk of stating the obvious.
4) What perfume did Kate Middleton wear on her wedding day?
White Gardenia Petals by Illuminum London was apparently the choice for the Duchess of Cambridge's wedding. For her April wedding, Kate chose the uplifting perfume of White Gardenia Petals. Kate allegedly chose the lily, jasmine, and gardenia scent by a tiny British brand to go with and not compete with her wedding bouquet composed of lily of the valley, which she had meticulously laid out in advance. According to Marie Claire, the earthy aroma was "fragrant as a vase of white flowers quivering in the breeze near an open window." To produce a delicate bouquet scent, the spritz also has notes of coconut, ylang ylang, jasmine, and Amber wood.
Notes of this perfume: Bergamot, lily and cassis are the top notes. Gardenia, lily-of-the-valley, jasmine, and ylang-ylang are among the middle notes. Precious woods and amber are the base notes.
5)  What perfume does Kate Middleton wear every day?
Jo Malone's Orange Blossom is Kate Middleton's go-to scent. She avoids extremely potent fragrances and prefers gentle, white floral odours. She enjoys spritzing classic, understated scents while she's not working because as a duchess, she does not wear perfume when performing official tasks. The fragrances that Kate Middleton prefers to wear tend to be more unisex than typical feminine scents. It follows that it might be claimed that she like floral scents.
We image Kate wearing this chic smell when travelling with her family abroad. It is a white flowery perfume with undertones of amber, lemon, and vanilla. It includes vanilla, benzoin, Turkish rose, jasmine, and her favourite orange blossom scent.