How Did Pharrell Williams Remove His Tattoo?
Arunima Saha
Is there any tattoo fanatic who hasn't gone gaga over the inked body art on their celebrity crushes? Are you one of those celebrity tattoo lovers who want to get the same ink art on your body parts? If you are one of these people who are tattoo crazy, you might have floated the idea of getting tattoos through your parents or close friends. Right?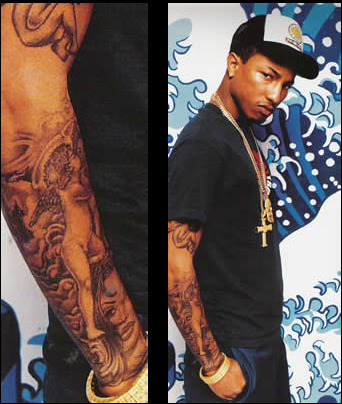 Presumably, we feel the most common response you have received from your near and dear ones about getting tattoos is that tattoos are permanent mates. Hence, you must be confident you want any particular tattoo inked on your body forever. However, this theory of permanency isn't true. One of the best examples is the American rapper and singer Pharrell Williams.
A brief note on tattoo removal tradition started by celebrities -

It is imperative to do reckless things when you are young and immature. One of those reckless things can be getting a tattoo or multiple tattoos. However, you can recover from it by undergoing exorbitantly expensive laser surgery. It is painful and pricey as well. So, we won't recommend you to go through this surgery every time you change your mind about a tattoo.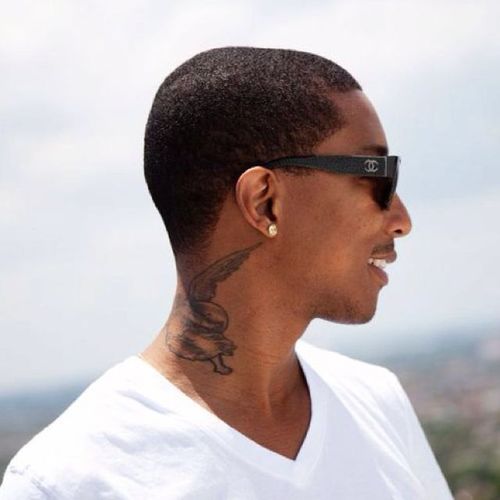 Trends like tattoo art are indeed transient. Hence, it feels secure to have the option of tattoo removal when and if things go astray. If you are scared, take inspiration from those celebrities who inspired you to get the tattoo firsthand.
Discussion on celebrity tattoo removal -
Before we proceed further with the personal experience of Pharrell Williams' on getting tattoos and removing tattoos, let us share seven to eight examples of celebrities who did the same and took pride in doing it.
1. Angelina Jolie -
The dragon tattoo on Angelina Jolie's arm has her estranged husband Billy Bob Thronton's name. It is no secret to the public, especially her ardent fans. However, ever since Billy Bob became her ex-husband, this tattoo got removed and replaced with a new one that has the birth dates of her children.
2. Eva Longoria -
Eva Longoria's fans have witnessed the laser tattoo removal surgery. She took on the virtual world by going live on Instagram in 2016 during the laser surgical tattoo removal treatment to erase the presence of the star design inscribed on her wrist.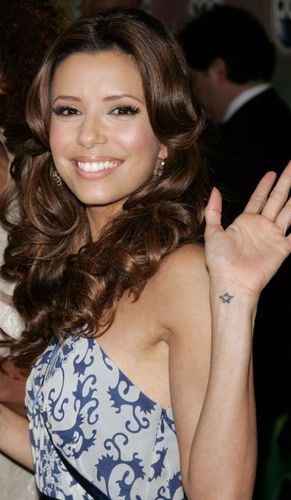 3. Kelly Osbourne -
Kelly Osbourne is the celebrity who walked on the path of tattoo removal laid by Eva Longoria. She had two tattoos on her wrist. One said 'lovely' while the other was an ink art of a keyboard. Kelly documented the experience on Instagram and said that the experience was a billion times worse than getting the tattoo.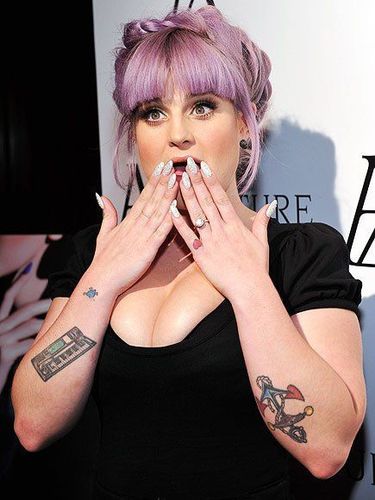 4. Pharrell Williams -
How can we not include his name in this list of celebrity tattoo removals? His tattoo collection was indeed expensive and expansive. He realized that this attachment with the tattoos had ended in 2008. There began his journey of getting those tattoos removed. He went on to undergo a skin graft. He liked the procedure.
5. Pete Davidson -
Interestingly, we resonate with the reasons provided by Pete Davidson for getting his tattoos removed. He spoke of his struggles to get the tattoos covered during his shoot days. Getting the tattoos erased once and for all meant he could spend more time in bed instead of covering up the tattoos for filming.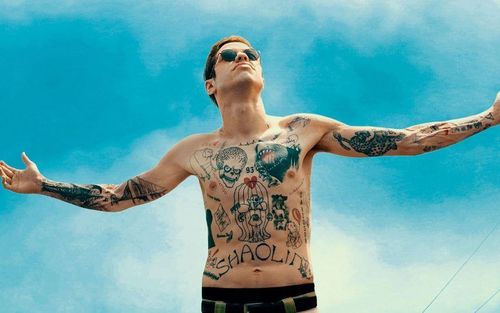 6. Megan Fox -
Back when Megan Fox was eighteen years old, she got a tattoo of Marilyn Monroe. However, like Pharrell Williams, she too felt that the tattoo attracted negative energy. She wanted that negative energy to go away. Hence, she took a headstrong decision to remove it. This slow removal or slow fading was captured on many red carpet appearances.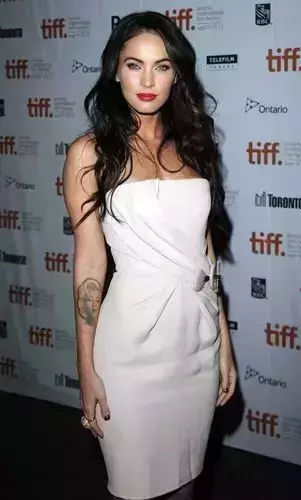 7. Pamela Anderson -
Unlike Pharrell Williams whose tattoo removal journey began way back in 2008, Pamela Anderson's journey began in 2014. This was the time when she removed the essence of the barbed wire-body art from her wrist forever. This once-upon-a-time legendary ink art has been wiped away from the face of the earth.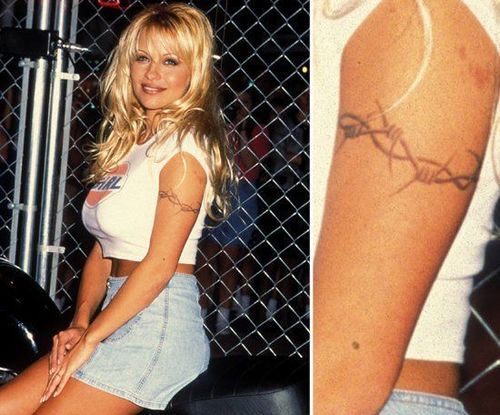 8. Rose McGowan -
It can be said that Rose McGowan set the path for tattoo removal in 2007, one year before Pharrell Williams' path for the same. She had a tattoo on her shoulder which she never addressed in any of her public appearances. Although it wasn't talked about, it was noticeable nonetheless.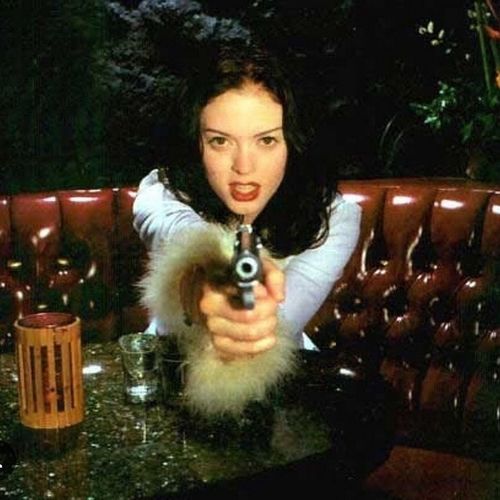 Like Pete Davidson and Pharrell Williams, more and more celebrities are now considering removing their tattoos. If Pete Davidson could get rid of the hundred tattoos that he had and if Pharrell Williams can confess that his tattoos were nothing but a symbol of his adolescence which he wanted to banish from his memories, others can do the same too.
What was the neck tattoo that Pharrell Williams has and what is the meaning of that tattoo?
Pharrell Williams had a neck tattoo that demonstrated an angel with a shield. The angel is none other than Archangel Michael. He was a warrior who was also a protector carrying along with him a shield for safeguarding. This was the reason given by Pharrell Williams for getting this tattoo.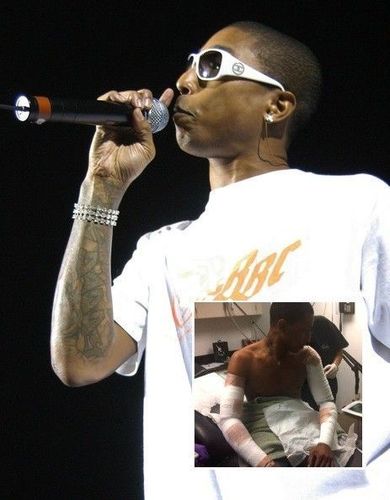 Pharrell Williams' neck tattoo removal -
Although Pharrell Williams does not incline to get rid of his neck tattoo, he has undergone two treatments to get rid of the tattoos on his arms. Those two treatments were - skin grafting followed by laser tattoo removal surgery. However, there are still trace amounts of the tattoos present on his skin. Hence, he needs a couple of more treatments to get rid of those trace amounts.
What did Pharrell Williams' say about getting all the inked art removed from his body?
Pharrel Williams considered himself to be a rebel in his youthful days. Unfortunately, he blamed the same rebelliousness for getting too many tattoos on his body. He said he was dumb when he was young. Tattoos were a by-product of that dumbness.
How did Pharrell Williams explain the process of tattoo removal undertaken by him?
The process that Pharrell Williams chose for tattoo removal was undoubtedly revolutionary. How did this revolutionary process happen?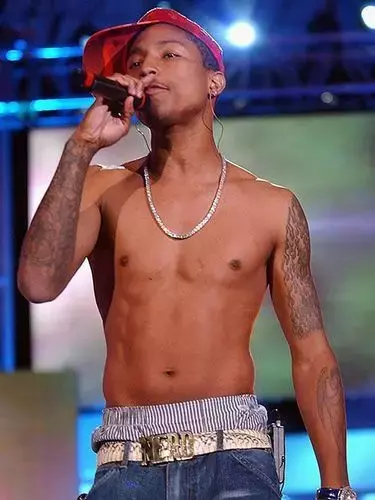 Firstly, you had to hand over a sample of your natural skin.
Then, someone would replicate the skin.
Next, the replicated skin was applied over the previously done tattoos and sewed eventually.
It is believed to be seamless. However, only Pharrell Williams can attest to this belief.
How did Pharrel Williams explain this personal experience of tattoo removal?
According to Pharrell, his tattoo removal was not solely about his looks. It was all about changing how his life looked. He stated that he wanted a different life with different energy and vibe. There is a public record of him saying that he associated negativity with tattoos. He desired to escape that negativity. Everyone defined Pharrell's appearance by the presence of his tattoos which he never liked. All he wanted was to be someone whose past (the tattoos) didn't affect his present. He wanted to have a clean slate to begin his life again. He has more freedom now without the presence of the inked body art.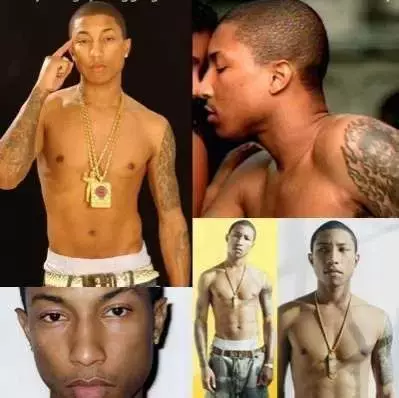 A final note on Pharrell Williams' removal of his tattoos -
Thanks to the 'Skin Regeneration Treatment' of North Carolina's Wake Forest Institute, Pharrell Williams can get new tattoos any time in the places where he had his old tattoos. This treatment was too gruesome and painful. However, we as well as Pharrel Williams are glad that the process was fruitful.