Revealed - Kendall Jenner Plastic Surgery Secrets (Before And After Photos)
Shalu Bhati
Updated At 30 Oct 23
Want to know the details about the Kendall Jenner plastic surgery? Is she a natural beauty or has she had help? Let's find out!
Table of Contents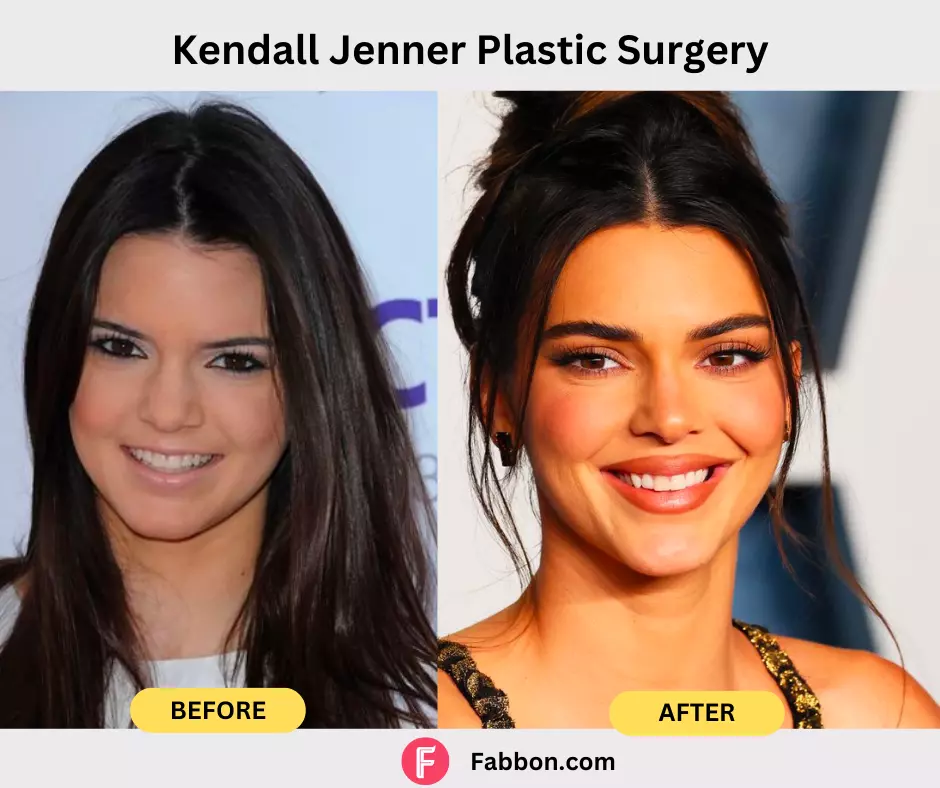 Kendall Jenner Plastic Surgery
Kendall Jenner has grown up in the limelight thanks to her family's very own show, Keeping Up With The Kardashians. She started her modeling career at the age of 14 and has now become the world's highest-paid model. She has walked the runway for some very big names including Chanel, Dolce & Gabbana, and Versace among others. She is also the face of Estee Lauder and a Victoria's Secret Angel.
Her beauty is often a talking point especially because she is one of the Kardashian-Jenner clan, a family famous for their deep affinity with plastic surgeries. There have been multiple speculations all over the globe. However, she has not been as much of a target of these speculations and rumors as much as her sisters. There have been claims that Kendall Jenner is not as natural as she presents herself to be. Many people feel that Kendall Jenner plastic surgery is the reason behind her transformation. This argument is often supported by the comparison of Kendall Jenner before and after images. On the other hand, Kendall has always denied all the rumors surrounding her looks. She has said:
It's all so exhausting. As a model, why would I have my face reconstructed? It doesn't even make sense.
But, no one is willing to accept Kendall's argument. This is because, first, models are known to get cosmetic procedures done to enhance their features, and second, we are talking about the Kardashian-Jenner family who has a family plastic surgeon. Now, whether Dr. Garth Fisher is also the Kendall Jenner plastic surgeon or not is something that is yet to be revealed. 
Growing up, Kendall went through the usual teenage struggles with acne, heavy flat brows, and a bulbous nose. But year after year, her appearance changed. Was this just the effect of growing up or was it makeup? It could have also been the change in her posing techniques. Or was it surgery? Usually, any plastic surgeon worth their salt would hesitate to touch the face of anyone who is not 18. Similarly, no parent would permit their children to go under the knife at such a young age for altering their face. So, did Kris Jenner give Kendall such permission? She allowed Kylie to get fillers at 17 making the possibility of Kendall going under the knife not so far-fetched.
What is then the truth behind the Kendal Jenner plastic surgery? Let's have a look.
Also check out our guide on celebrity plastic surgery as we cover 30+ celebs who have undergone plastic surgeries for various reasons!
Experts Optinion On Kendall Jenner
Independent experts have examined the Kendall Jenner before and after surgery images. Some point that she has done some work done on her eye area, lips, and nose. However, some experts don't see Kendall's changed looks as a result of surgery. Though, they don't fail to mention that even if she had some work done, it was very subtle to yield natural-looking results.
Kendall Jenner has always denied the plastic surgery rumors. Kylie hid her lip fillers for quite some time too, making it difficult for people to believe Kendall's claims. In the absence of any confirmation from her, there can only be speculations. Following are the surgeries or procedures that are speculated to have been done on Kendall's face:
- Brow lift
- Anti-wrinkle injections
- Cheek fillers
- Lip injections, and
- Rhinoplasty
 
Also Read: Kim kardashian plastic surgery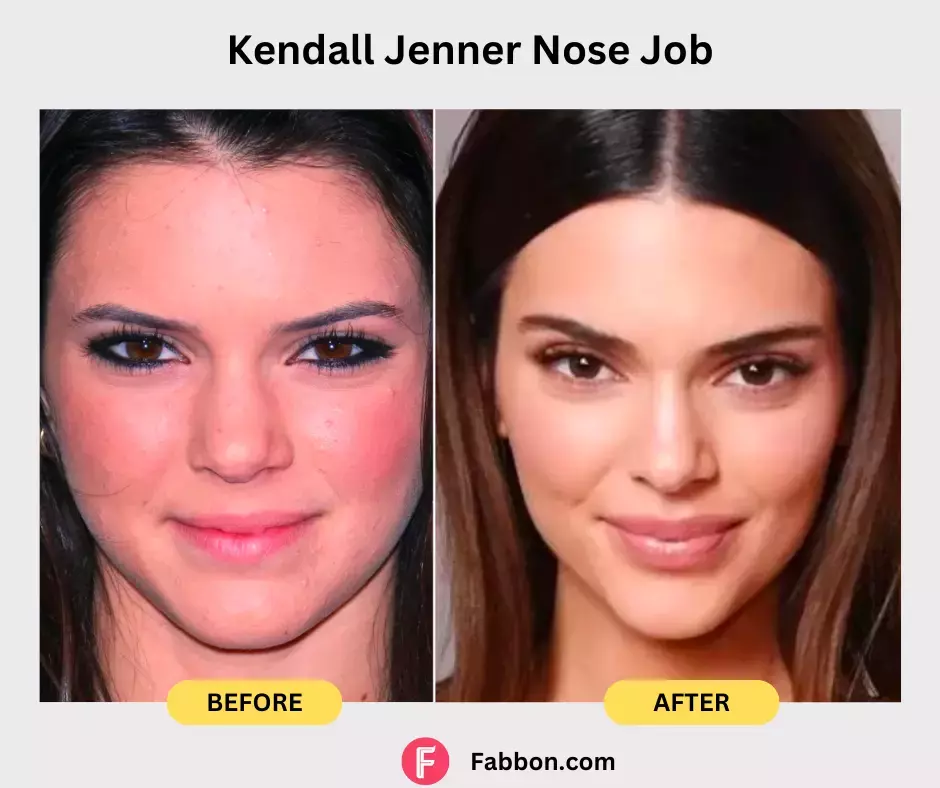 Kendall Jenner Nose Job
Everything else could be natural or just clever makeup but it is Kendall's nose transformation that people find hard to digest. Has she gone under the knife? What exactly is the truth behind the Kendall Jenner nose job?
Kendall has repeatedly denied all rumors of a nose job. But those rumors barely find any acceptance. A comparison of the before and after images is enough to see the drastic transformation her nose has gone through.
Kendall used to have a bulbous nose. However, now she has a visibly thinner nose that is more refined and looks more feminine. This is a major change that cannot be ignored. It is common to see a change in the appearance of the face due to aging. The loss of baby fat from the face can reveal defined cheekbones and a sculpted jaw. But, no such change is ever seen in the shape of the nose as it is not made of fat but bone cartilage. Only some changes can be brought upon by makeup.
Therefore, there seems to be some truth behind the Kendall Jenner nose job speculations. She could have had a rhinoplasty that corrected the length of her nose from the bridge to the tip. Or, she could have had the non-surgical nose job with the help of injectable fillers. They are commonly used to correct a bulbous nose.
Also Read: Kardashians Before And After Plastic Surgery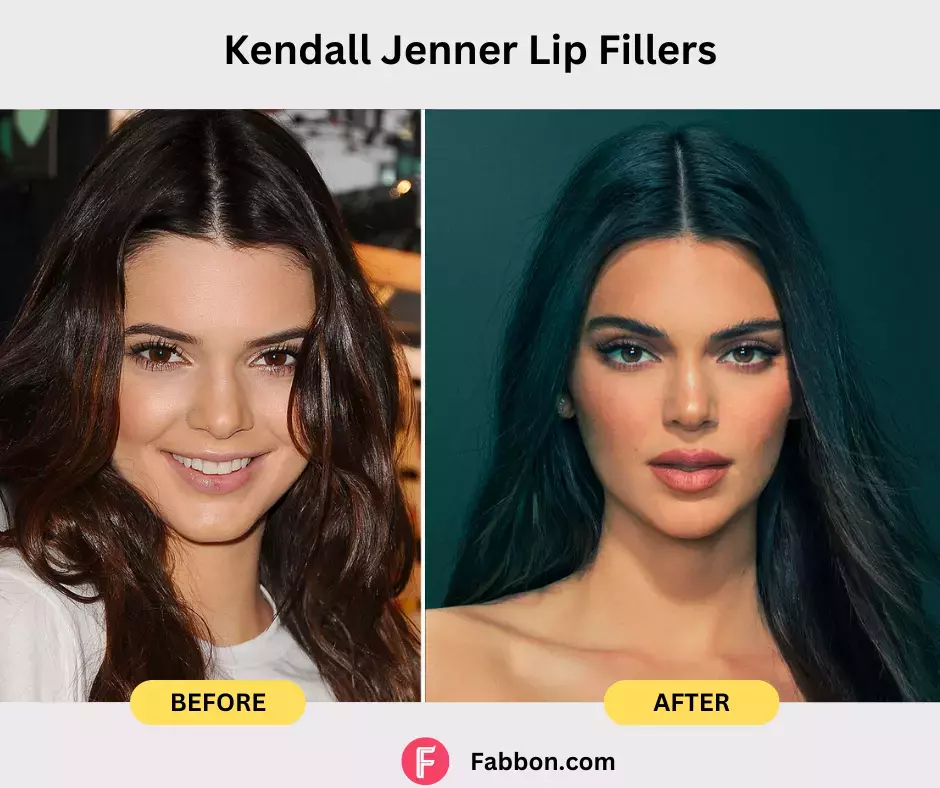 Kendall Jenner Lip Fillers
Kendall Jenner's potential use of lip fillers has sparked discussions within the realm of plastic surgery. Given her sister Kylie Jenner's openness about using lip fillers, there's speculation that Kendall might have pursued a similar path.
It is rumored that her siginifactn change in the lips is due to lip fillers. The before and after surgery photos prove the same as well since the change appears artificial.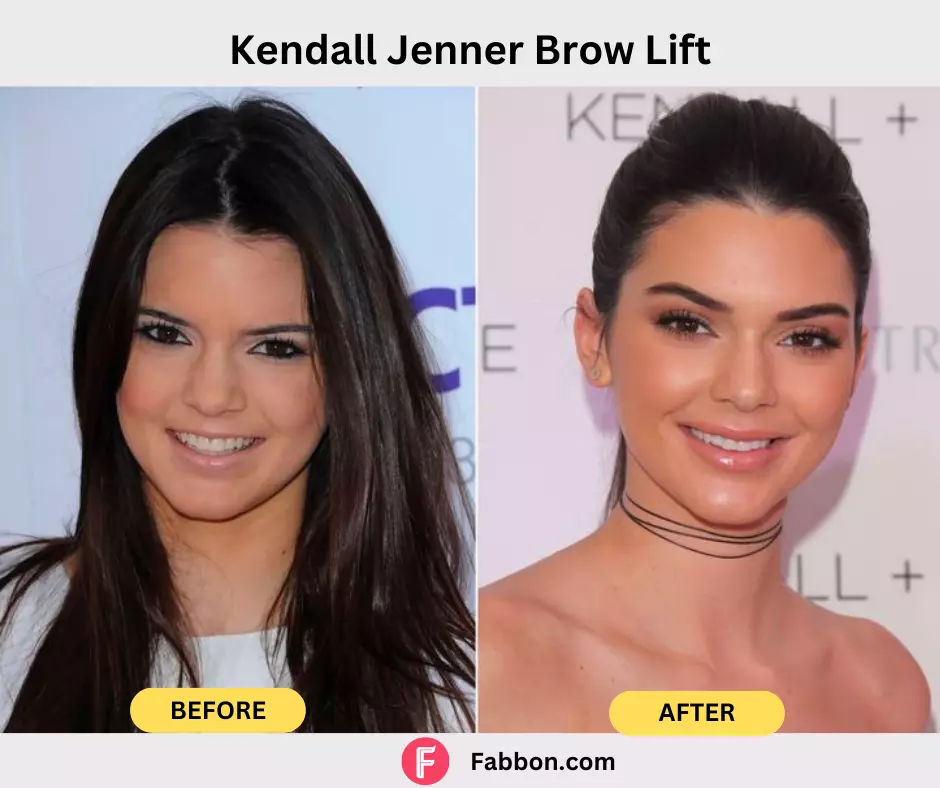 Kendall Jenner Brow Lift
Amid the ongoing discourse surrounding Kendall Jenner's plastic surgery, the rumour around Kendall Jenner brow lift does not decrease. This particular cosmetic procedure elevates the eyebrows, resulting in a rejuvenated and more youthful look. If we compare the before and after photos of Kendall Jenner, it looks very clear that her eyebrows are raised and without a cosmetic procedure, it usually is very difficult to achieve the same.
Also Read: Khloe Kardashian Plastic Surgery
Our Verdict 
Kendall Jenner started as an awkward teen with an acne problem, braces, thin upper lip, and a bulbous nose. But, now she has grown into a beautiful and elegant woman who represents big labels like Versace. Her appearance has changed a lot over the years. She was in the limelight ever since she was a kid. This resulted in microscopic analysis of almost all of her looks and images by the media and common people alike.
Kendall has actively denied going under the knife. This argument is not improbable. Injectable fillers can help modify a person's appearance without ever going under the knife. These fillers can easily smoothen the bridge of the nose, which could have been the case with Kendall. Her lips could be the result of fillers or just clever makeup techniques. We have been seeing her ever since she was a wee little kid. A change in appearance is expected as a person goes through aging. And we should not forget how Kendall Jenner has hit the genetic lottery with the gorgeous Kris Jenner as her mother and an Olympian for a father.
What do we think about the Kendall Jenner plastic surgery? Well, without actual confirmation from her, everything else is merely speculation. She is no doubt beautiful and talented but it is very much possible that she had some help. Even though most of the change in her appearance can be credited to aging, lip injections and a nose job seem like a very clear possibility. If you check Kendall Jenner before and after images, the transformation hints at plastic surgery procedures.
However, while making any assumption, we should not forget that we are talking about a fellow human being. She can choose to go through any procedure she wants and deems fit for her body. Similarly, she can choose to tell the truth about it to the world or decide to keep it under wraps. Under all circumstances, it is going to be her decision. And all of us can try to be kind with our words and acts when we address such topics.
Kendall Jenner Transformation Over The Years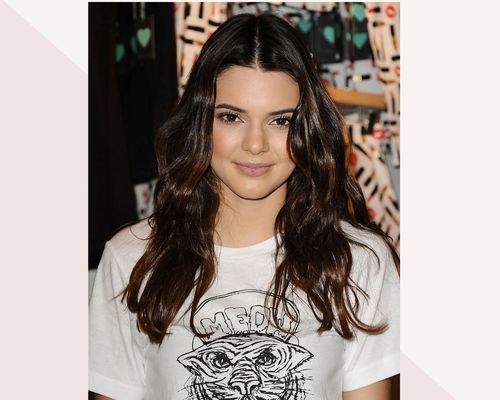 2008
This is Kendall Jenner at 13 years old. She looks like a typical teenager with braces. However, she is not a regular teen as by this time she was attending red carpet events and movie premiers with her elder sisters. One of the top Kendall jenner before surgery photos, this showcases her natural beauty. 
Do check out our guide on Kylie Jenner plastic surgery as we cover in detail all the plastic surgeries she has undergone.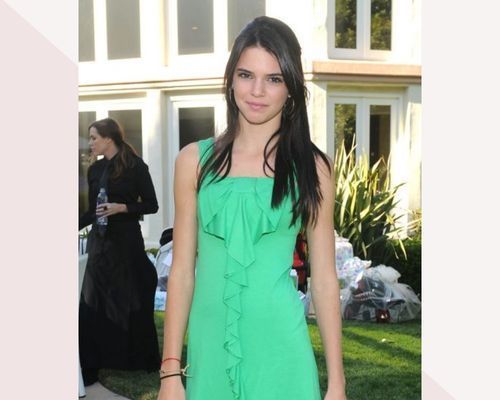 2009
Just one year later, Kendall has grown a lot. This was when the world saw tiny glimpses of the Kendall Jenner of today. Notice her bulbous nose and a thin upper lip. She still had the baby fat on her face. This image of Kendall Jenner before surgery looks very different from the ones captured in later years wherein she had slimmer nose and fuller lips.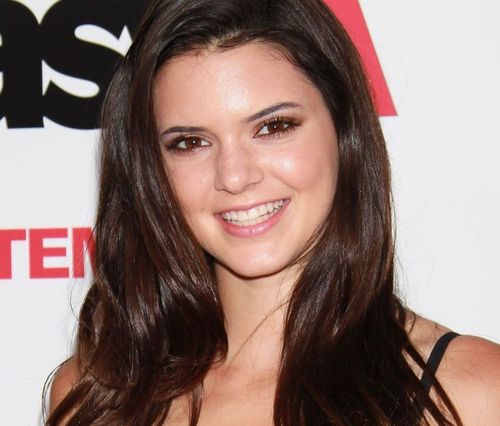 2010
By the age of 15, her appearance began to change. She went a step further with makeup and her posing angles saw a change as well. She still has a bulbous nose and her long brunette locks here.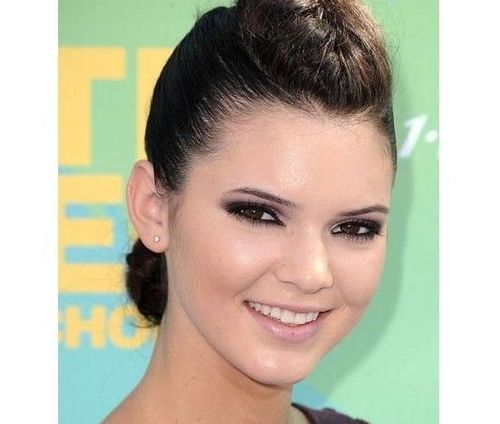 2011
Kendall had a rebel phase too and this was her expressing it at the Teen Choice Awards, 2011. This was also the year when people started speculating about her changing lips. Experimentation with a liner, perhaps? Or a tryst with injectable fillers?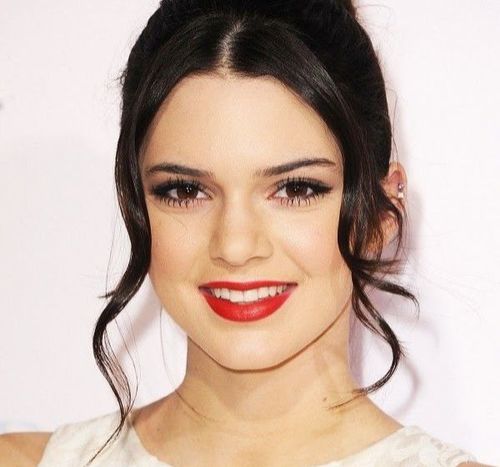 2012
You can see a 17-year-old Kendall with a slightly different nose. It is not as bulbous as it used to be. It could be makeup tips from elder sister Kim.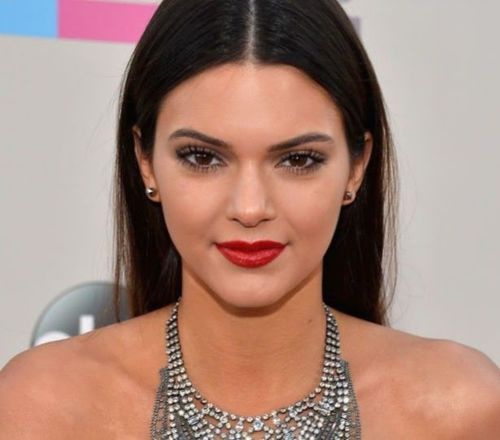 2013
This was the year when Kendall came all out in her new avatar at the age of 18. She wore her hair in her signature sleek fashion, center-parted and behind her ears. It was either this or a sleek bun. Her upper lip looked fuller and the bridge of her nose was smoother. This was Kendall Jenner with the trademark Kardashian contouring and new angles to play with.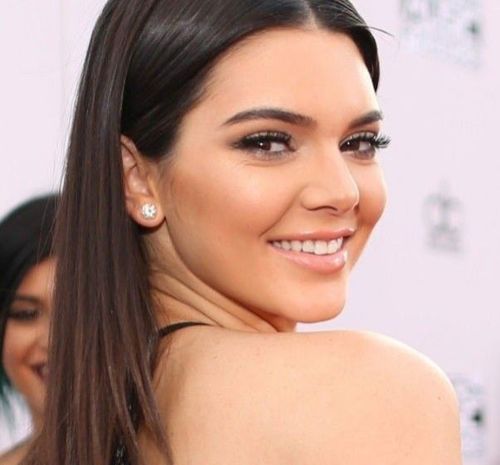 2014
At 19, Kendall Jenner surprised the world with a cute button nose with a visibly slimmer bridge. Her lips were plump and her brows darker and arched. She lost her baby fat to reveal a sculpted face.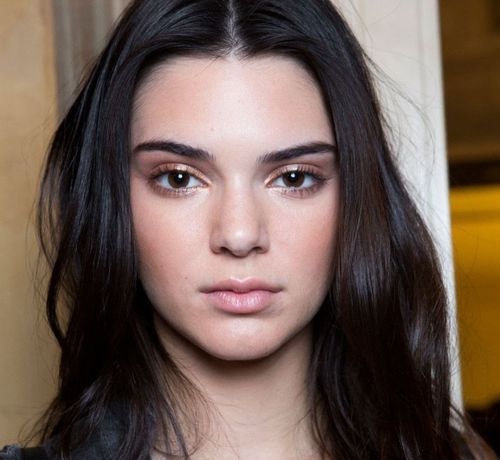 2015
This photograph was taken backstage at the Milan Fashion week. Here, Kendall is 20-years-old. You can see how she has grown into a beautiful and capable young woman. But, this did not stop the speculations about her nose or fuller lips. Her brows became a target too.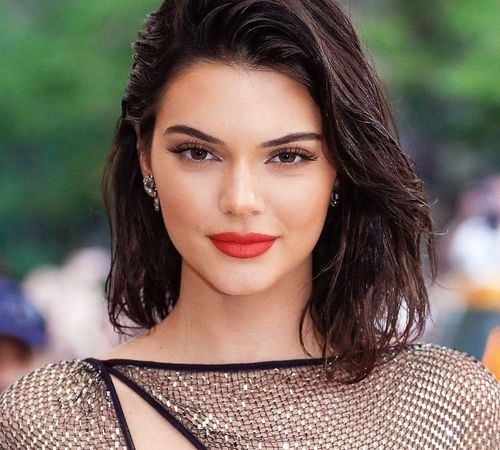 2017
Kendall is 22 here and looks very different from her before images. Her slimmer nose, fuller lips, and arched brows continued to give rise to speculations of Kendall Jenner plastic surgery.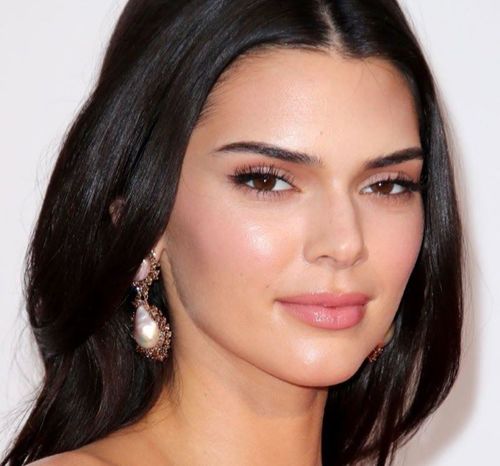 2019
10 years into modeling, Kendall's appearance saw a drastic change but it is not as drastic as her sisters.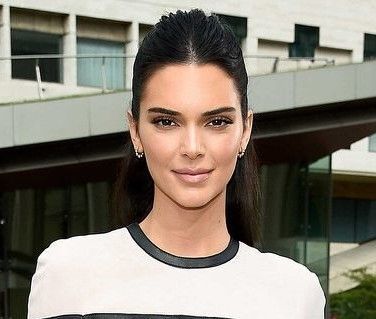 2020
Kendall Jenner looks elegant in this amazing dress at NYFW in 2020.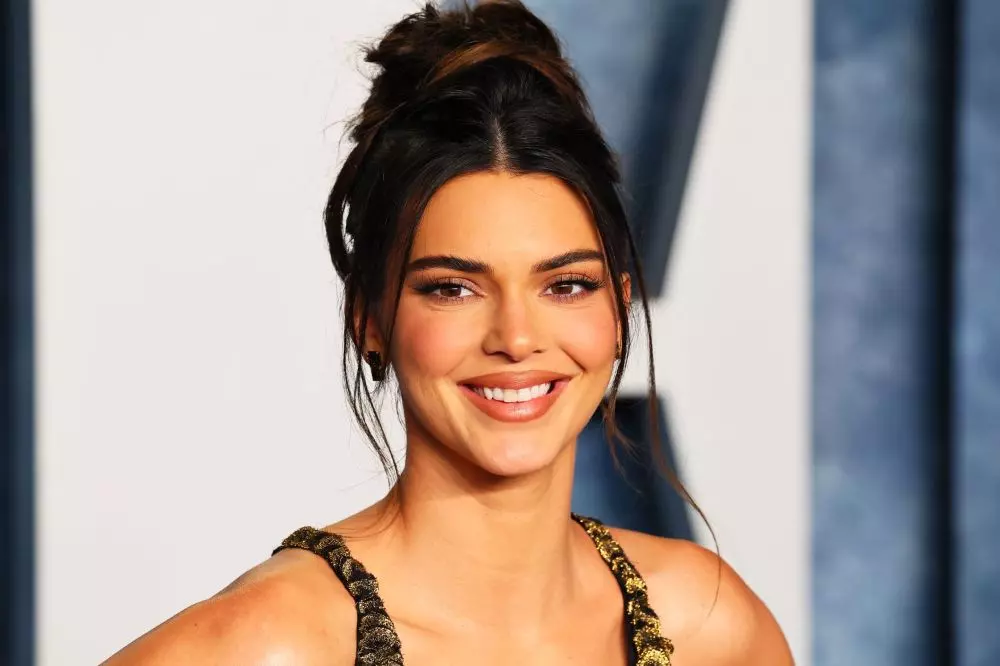 2023
Kendall looks gorgeous in 2023 but her face seems to have changed a lot since her younger days. Observe her nose, cheeks, lips, eyebrows and there seems to be a significant change in her facial features.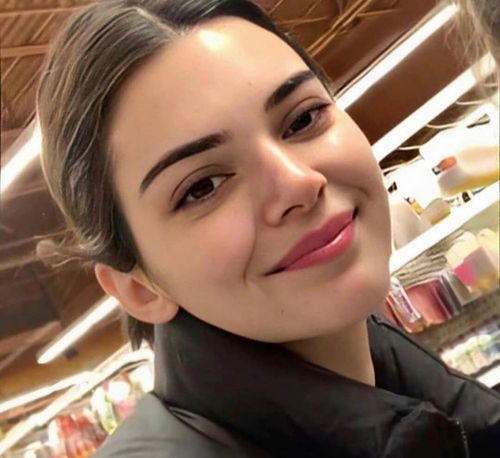 Kendall Jenner Skin Care Routine
Kendall has faced terrible acne as a teenager. It was considered rather brave of her to make a red carpet appearance while suffering from a face full of it. Since then, she has consulted a famous Beverly Hills dermatologist Christine Kidd who had also helped Kylie with her skin troubles. Kendall now has a pretty basic skincare routine. In her own words, the Kendall Jenner skincare routine is pretty simple and lazy. Following is the exact skincare routine followed by Kendall for flawless skin:
Kendall is obsessed with washing her face. She washes her face three times a day. She uses the products formulated by Dr. Kidd that are exclusively available in her clinic.
Kendall begins her day with drinking water. This has multiple health benefits and is a great way for boosting the glow.
Kendall uses the Skin cleanser to wash her face, an active retinoid to fight acne, and a moisturizer with SPF. Her nighttime regime replaces the SPF with a resurfacing serum that helps her skin recover from damage.
 The tips she religiously follows include: "never touch your face, never pick your face, and use an eye cream". These are the tips Kendall has received from her elder sisters.
At night, she likes to chill with her Everlasting Comforts Humidifier. This humidifier comes with a tray for placing essential oils. This helps her calm down her body, mind, and skin.
Kendall Jenner Favorite Beauty Products
Following are some of the top favorites amongst the Kendall Jenner cosmetics:
Giorgio Armani Face Fabric Foundation
This is Kendall's go-to foundation due to its lightweight texture. It lets her skin breathe which forms an important factor for her acne-prone skin.
Avene Cold Cream Lip Cream
Kendall is fond of keeping her lips moisturized. She considers a good chapstick to be an essential travel companion. She carries this Avene lip cream with her wherever she goes.
Estee Lauder Night Wear Plus Anti-Oxidant Night Detox Crème
This is Kendall's favorite night cream. It comes packed with a blend of powerful antioxidants such as vitamins C and E. It helps reduce the appearance of pores with regular use.
La Mer Crème De La Mer Moisturizing Cream
This is one of the many luxurious products that Jenner uses on her acne-prone skin. It also acts as a great base for her makeup.
Sun Bum Sunscreen Lotion SPF 30
The importance of protection from the sun cannot be stressed enough. Jenner uses a regular sunscreen for her face and loves to use the Sun Bum sunscreen for her body.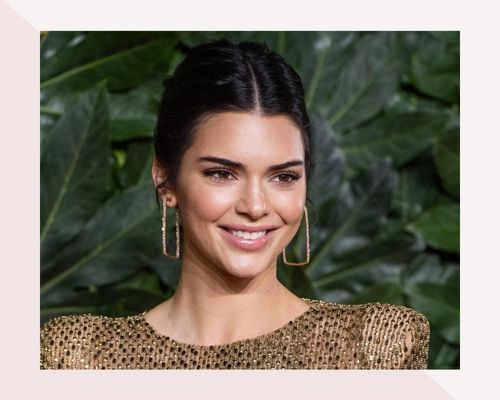 Plastic Surgery FAQs
Q. Does Kendall Jenner have plastic surgery?
Though Kendall Jenner has denied undergoing plastic surgery, it is clear from her transformation that she seems to have undergone plastic surgery. With her drastic change in appearance, lip injections and a nose job seem like a very clear possibility.
Q. Has Kendall Jenner undergone a nose job?
Kendall Jenner has denied undergoing a nose job but it is highly speculated that she might have undergone one. It could have been a surgical procedure or a non-surgical procedure. Either way, it was very subtle to give natural-looking results. Kendall Jenner nose job is clearly a thing.
Q. Which are the favorite products of Kendall Jenner?
Avene Cold Cream Lip Cream, Sun Bum Sunscreen Lotion SPF 30, and Estee Lauder NightWear Plus Anti-Oxidant Night Detox Crème are some of the favorite products of Kendall Jenner.
Q. Which are the favorite Kendall Jenner hair products?
Kendall has used a lot of products for her hair but she swears by one product to keep her mane shiny and healthy. She loves the Finesse Shampoo.
Q. Which is the most popular Kendall Jenner haircut?
The most popular Kendall Jenner haircut is the long bob that she wears in her signature style of a center parting and tucked behind her ears.
Related Articles