25 Most Popular Celebrities With Lip Fillers: Before And After With Images
Shalu Bhati
Updated At 13 Aug 23
We are more than often critical about some or the other part of our body. It is also true that we often look up to our favorite celebrities and have a desire to look as beautiful as they are. But in today's world of plastic, even celebrities don't look like themselves. Call it the pressure of being in constant limelight, but celebrities are more prone to get some work done in order to alter their appearance. And celebrities with lip fillers are a common sight. From anna friel lips to kylie jenner lips, many celebrities have unergone lip modifications.
Want to see which of your favorites got their perfect pout with some help? Here is a list of 25 celebrities with lip fillers. Scroll through our gallery of celebrity lip injections before and after pictures and see if any entry surprises you or you just knew about them. We list all the popular ones like Kylie jenner, lucy hale lips, Anna friel lips and many more.
Let's begin!
25 Top Celebrities With Lip Fillers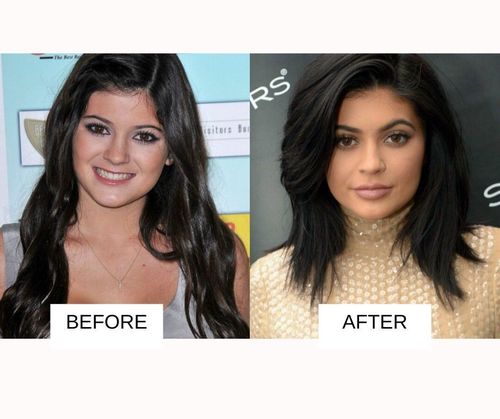 1. Kylie Jenner Lip Job
One of the most famous celebrities with lip fillers is Kylie Jenner. Like her sister Kendall, Kylie too grew up right in front of our eyes. We saw her transform from an awkward teenager to a grown woman. And we definitely noticed her suddenly plump lips. Initially, she denied any clam about fillers and called her plump lips the result of over lining. But soon she accepted that she had lip injections. Her lips became the most sought after celebrity feature. However, things changed for Kylie when she got pregnant with her first child. during her pregnancy, she was not getting any of her procedures and she started liking her natural look. Consequently, she decided to ditch the fillers altogether. Now, she has a natural pout.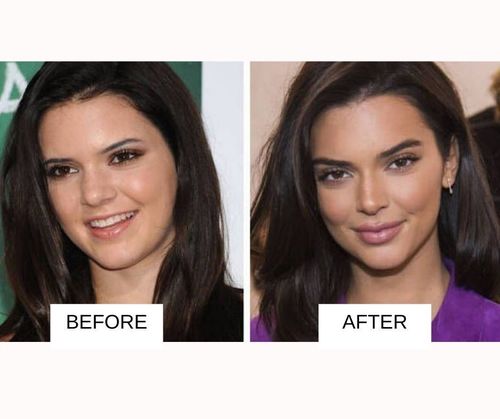 2. Kendall Jenner Lip Job
The first on our list of celebrity lip injections is Kendall Jenner. This doe-eyed beauty also happens to be one of the highest-paid supermodels in the world. We literally saw her grow up in front of our eyes which is also why it was easier to identify this celebrity lip augmentation. Though the model has denied the plastic surgery rumors and gives the credit of her changed looks to aging. But her fuller lips tell a different story. And given the relationship that the Kardashian-Jenner family holds with plastic surgeries, it becomes rather easy to believe the rumors of lip fillers.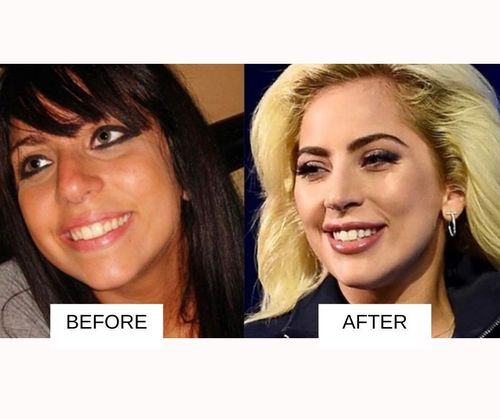 3. Lady Gaga Lip Job
Another one of the most famous celebrities with lip fillers is Lady Gaga. She has stated that she has had no plastic surgery even though it is a common thing to be done these days and that all her fellow pop stars are doing it. But one look at her before and after pictures tells another story entirely. She used to have lips that were thinner and lied flat. Now, she is seen flaunting a plump and fuller pout which has changed her overall appearance. Whether it is a clever use of lip plumber or the effect of lip fillers, it has been left to speculations.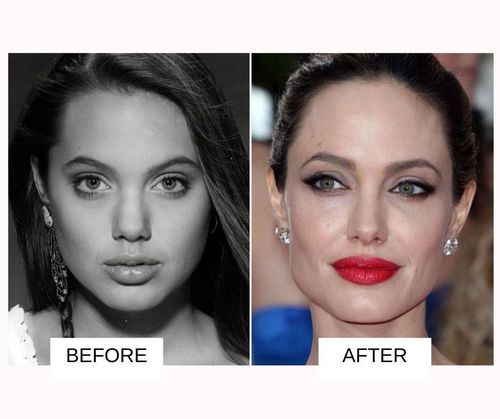 4. Angelina Jolie Lip Job
Angelina is a perfect example of the best celebrity lip fillers. There have been speculations and her name often features in the list of celebrities with lip fillers. She has not denied or accepted the claims yet but that has not stopped the speculations. It is true that she always had fuller lips. Her present look can be a result of good makeup techniques or even some subtle lip fillers.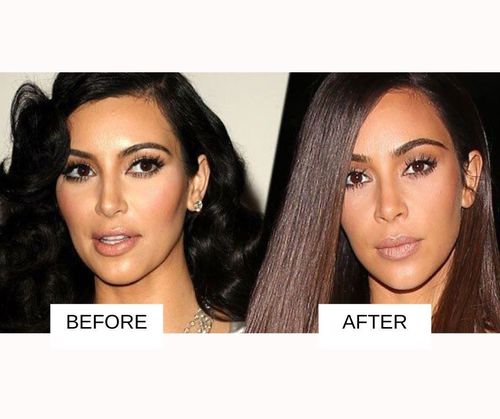 5. Kim Kardashian Lip Job
The Kardashian-Jenner clan is known for altering their appearances one surgery at a time and Kim Kardashian is one of the most famous celebrities with lip fillers. Her appearance has changed a lot over the years and the use of fillers is quite evident. Love her or hate her but you can't ignore the fact that hers are the best celebrity lip fillers.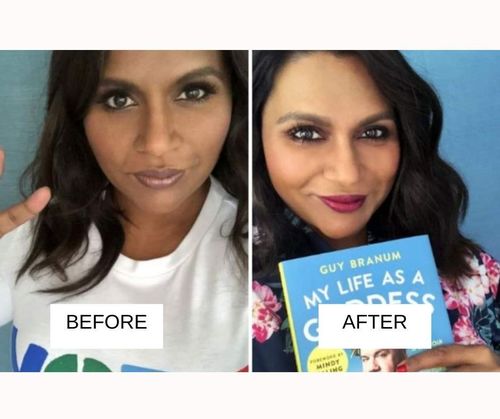 6. Mindy Kaling Lip Job
Celebs with lip fillers are more common than you know. Even Mindy Kaling is suspected of getting her lips done. It is said that Mindy has had multiple cosmetic procedures to enhance her appearance. Fans won't stop speculating about her lip fillers but there's little to no proof. And even if she had fillers, the results are very refined and subtle.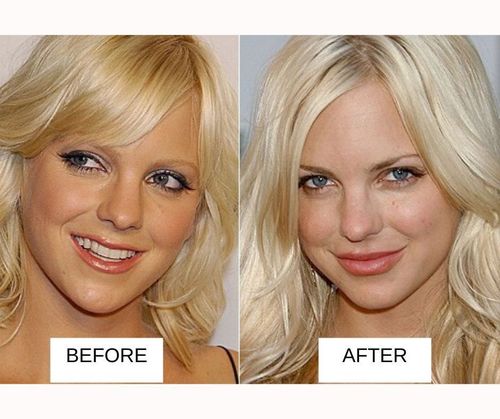 7. Anna Faris Lip Job
Talks about Anna Faris' celebrity lip augmentation are not mere speculations but something that the actress has accepted out in the open. She has been very open about her plastic surgeries including her lip injections. She got a breast augmentation after her divorce with Ben Indra and her lip injections came as a career move as she got them for her role in the movie The House Bunny.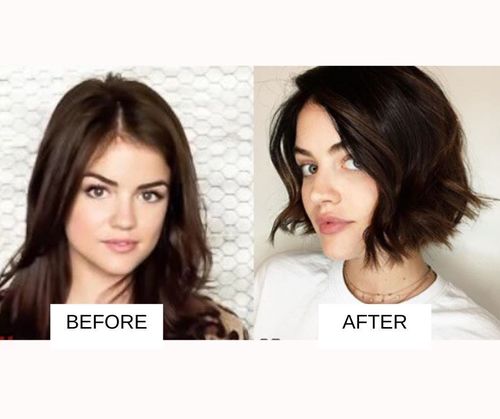 8. Lucy Hale Lip Injections
Lucy Hale is also on the celebrity lip injections bandwagon. She is one of the most beautiful actresses and has undergone a visible transformation over the past few years. These changes can be said to be a result of aging and weight loss but it is her altered lips that we are more focused on. Fans believe that she had pretty lips to begin with but perhaps that was not enough for the Pretty Little Liars star. She got her lips enhanced with the help of some lip injections and now flaunts even plumper and fuller lips. Lucy hale lip injections have always been a topic of discussion and many believe that theres more to her appearance change.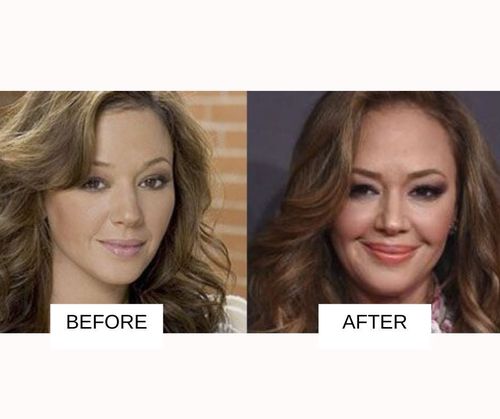 9. Leah Remini Lip Job
Leah Remini is another one of the celebs with lip fillers. Even though this American actress denies all plastic surgery rumors except Botox, it is somehow not enough to stop the rumor mills from staying abuzz. Rise to speculations was given by the changed appearance of her lips. A comparison of her before and after pictures shows noticeably thicker lips.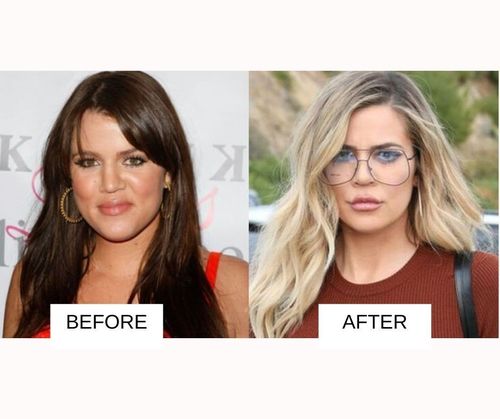 10. Khloe Kardashian Lip Job
Khloe is another Kardashian sister who looks way different now. She has lost quite a lot of weight and her makeup has changed over the years too. But one Instagram post sent all her followers down the speculation lane. Her lips looked entirely different which also altered her overall appearance. This is clearly a case of celebrity lip augmentation.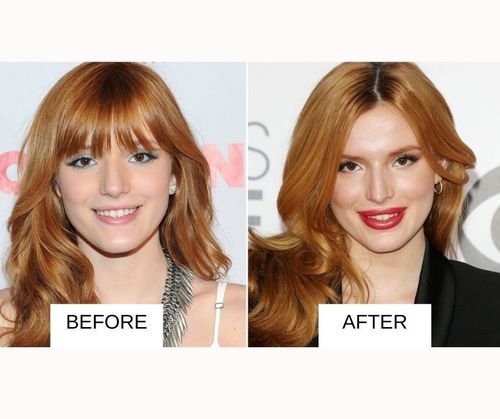 11. Bella Thorne Lip Job
Bella Thorne is yet another one of the famous celebrities with lip fillers. She has been in the public eye since she was a six-year-old kid. She started taking lip injections at the age of 16 but the results were not so good. That didn't stop her from getting fuller lips. The lip injections she took later worked for her and now she has fuller and defined lips.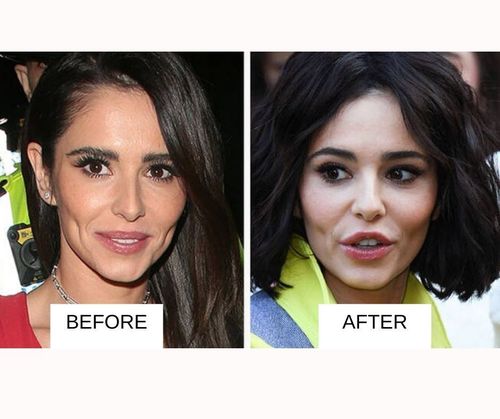 12. Cheryl Cole Lip Job
Chery Cole is the latest entrant in the celebrity lip injections list. Cheryl sparked the rumors about getting lip injections with her changed appearance in her Love made me do it music video. However, the singer has denied these rumors and attributed her changed appearance to motherhood.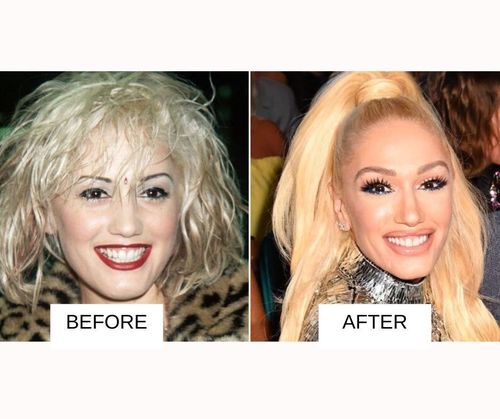 13. Gwen Stefani Lip Job
Gwen Stefani is another famous example of celebrity lip augmentation. Her appearance has of course changed over the years. Her upper lips were thin which she used to enhance with the help of over lining. But maybe she got tired, and we saw her with relatively fuller and thicker lips.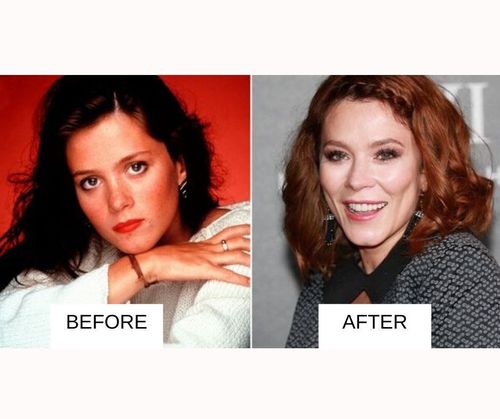 14. Anna Friel Lip Job
Anna Friel is yet another one the popular celebs with lip fillers. Anna's lips were always thin but her recent pictures sparked rumors of lip injections. Anna friel lips definitely looked different from what they used to be before. They are more plump and fuller now.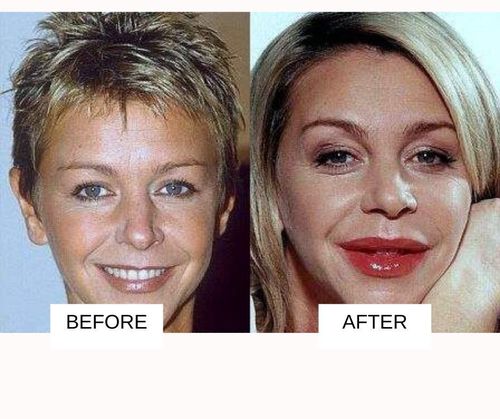 15. Leslie Ash Lip Job
Leslie Ash is one of the bad lip injections celebrities. She got collagen lip implants 2003 which went sideways. She has had faced the cons of cosmetic surgery and now warns people of the downsides. She is one of the few celebrities with lip fillers who have talked openly about their procedure and feelings regarding the same.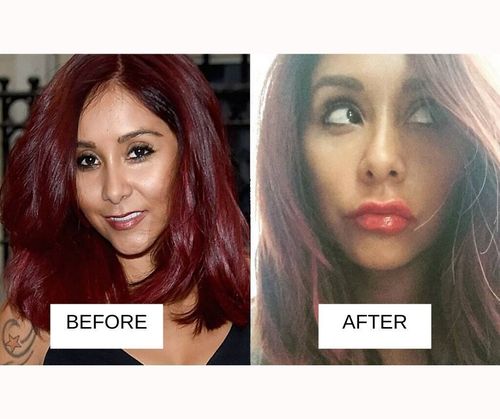 16. Snooki Lip Job
Snooki is another one of the most popular celebrities with lip fillers and she has been more than open about it. She said that it was her insecurity that she decided to get lip injections. She has also said that she didn't like her thin lips and was thoroughly enjoying her lip plumping sessions. Snooki is now more confident than ever and even hitting back at her haters with her smart comebacks.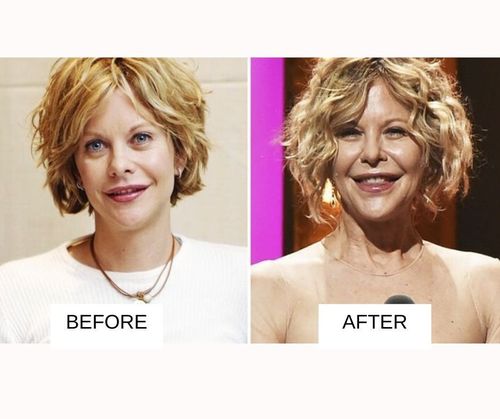 17. Meg Ryan Lip Job
The Harry met Sally star is one of the celebs with lip fillers. Meg Ryan's appearance has changed dramatically over the years and it is not just due to aging. She is said to have had many cosmetic procedures including lip injections and most of it has turned out to be botched. It is said that Meg could not take all the pressure of being in the public eye and has gotten addicted to plastic surgery.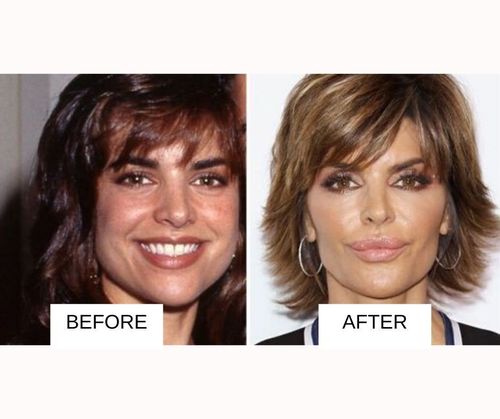 18. Lisa Rinna Lip Job
Lisa Rinna is another one of the bad lip injections celebrities. She has openly talked about her bad case of celebrity lip injections. She has been heard saying that she was young, inspired by Beaches and wanted to get her lips done. Her puffy lips did not look natural and in her own words, Lisa says that she looked like a freak. It was in 2016 that she went under the knife once again as damage control.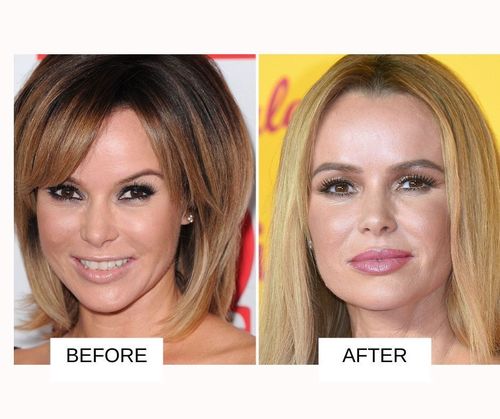 19. Amanda Holden Lip Job
Amanda Holden's celebrity lip injections are much talked about but she doesn't talk about them. Even though she has talked openly about getting Botox, she has denied the claims of lip fillers. However, a comparison of her old pictures with new ones, tells a different story. Her lips have only gotten fuller and fuller over the years.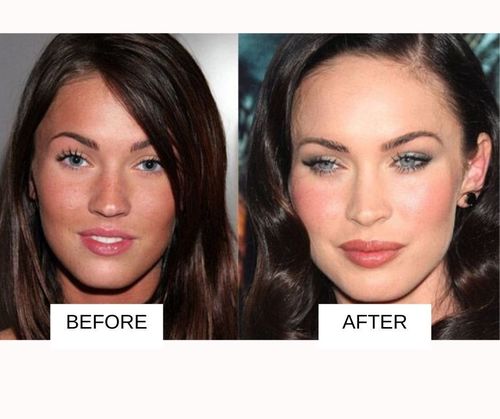 20. Megan Fox Lip Job
Megan's are clearly the best celebrity lip fillers. Megan Fox has always been surrounded by plastic surgery rumor and she has denied the claims. Her plump pout gives serious envy but they don't fit her claims of using merely a lip plumper. She had thinner lips as can be seen from her old pictures. But, now her lips are more proportional and plump.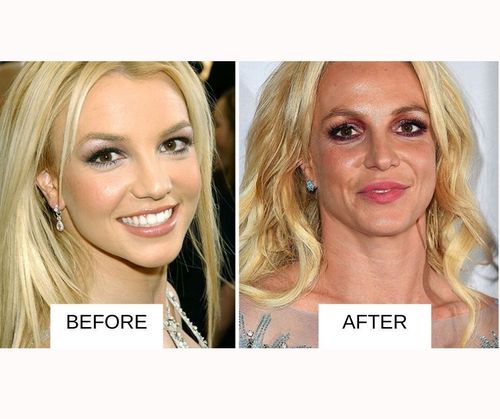 21. Britney Spears Lip Job
Yes, it's Britney, bitch. She is one of those celebrities with lip fillers who have not kept it a secret. This celebrity lip augmentation was fun stuff as stated by the Toxic hitmaker herself. Britney is fond of lip injections and even claims to have her own doctor. She says this is the only cosmetic procedure she has done to her face.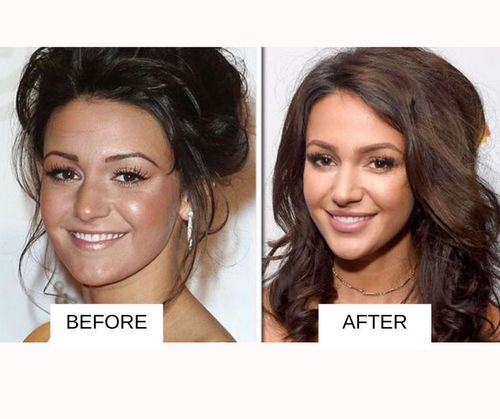 22. Michelle Keegan Lip Job
Michelle Keegan is another one of the most popular celebrities with lip fillers. Her acting skills have grabbed many eyeballs and so have her constantly changing looks. Even though the actress has denied all surgery claims, experts believe that she has got some work done on her face including her lips. She has had lip fillers which have altered the shape of her lips. They are more defined and plump.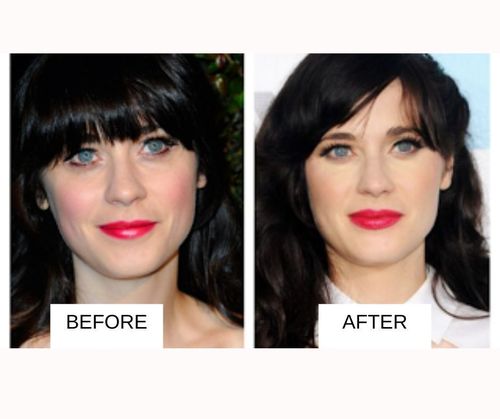 23. Zooey Deschanel Lip Job
Another one of the famous celebs with lip fillers is Zooey Deschanel. The New Girl star surely looks to have had a tryst with lip fillers. However, her stint with lip injections was only brief. She had fuller lips for a while but then went back a thinner upper lip.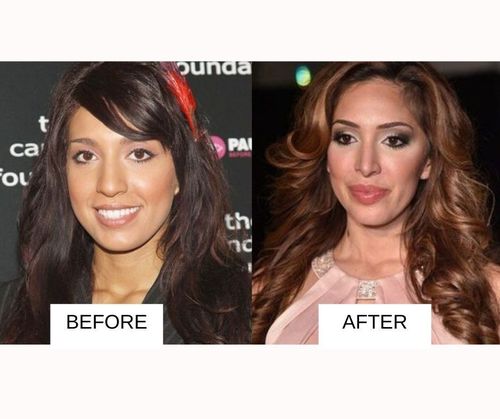 24. Farrah Abraham Lip Job
Here is another example of celebrity lip injections which went sideways. Farrah Abraham has always been open about her plastic surgeries. And she was even more open about her botched lip fillers. She even posted pictures of the botched procedure on Twitter to warn her followers of the side effects that can ensue from cosmetic procedures. She has since then recovered physically but the memory of her enlarged lips still scares her.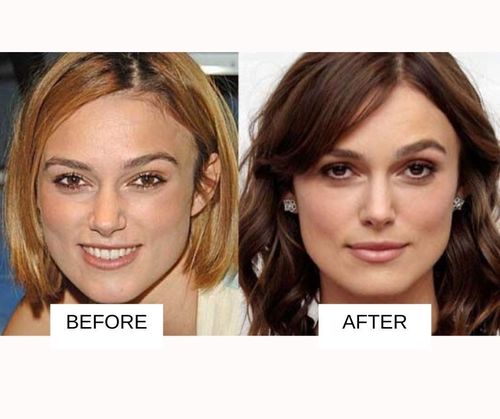 25. Keira Knightley Lip Job
Keira Knightley has a successful acting career but it is not just her acting skills that get the people talking. She is one of the most beautiful women across the globe but that hasn't stopped people from speculating if everything is as natural about her. Hers is said to be a story of a successful celebrity lip augmentation. She was known for having thin lips. It is said that the actress was not satisfied with her look and decided to change her lips. After her procedure, Keira now has thicker and fuller lips which are considered to be one of the best celebrity lip fillers.
Related Articles