Kate Middleton Diet – Find Out What Princess Kate Eats Daily
Ashwini J
Updated At 17 Aug 23
Want to know more about Kate Middleton diet and what the duchess of cambridge eats daily?

Kate Middleton, the duchess of cambridge has the perfect body despite being the mother of three children. Kate Middleton's diet has played a very important role in her glowing skin and well toned body. Kate middleton is extremely health conscious and her motivation to keep her in good shape inspires her everyday.
The duchess of cambride is known for her healthy, balanced and adventurous diet to maintain her slender figure. Kate middleton diet plan has a healthy mix juices, vegetables and smoothies which give her a glowing skin. Kate Middleton's diet also includes her favourite fruits and occasional desserts which you will soon find out.
We uncover the following in detail:-
Kate Middleton Diet Plan
Royal Food Rules She Follows
Kate Middleton Diet For Weight Loss
Food For Her Glowing Skin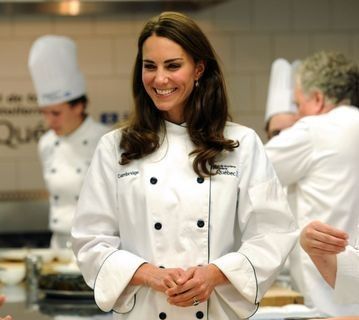 Kate Middleton Diet Plan
Kate Middleton's diet is supposedly extremely disciplined one as she prefers only healthy and fresh food and avoids junk at all times. Kate Middleton diet plan is balanced and ensures she gets the right nutreints.
Breakfast – Juices like blueberry, healthy cereals, Smoothies made of spirulina and healthy greens like spinach, lettuce, kale and cilantro; Kate does not like dairy food and avoids the same
Lunch - Vegetables, Whole wheat bread, A mix of lean protein (like ham, chicken, salami, eggs) Or Raw foods (like watermelon salad, goji berries, gazpacho, tabbouleh and dishes like ceviche) Or Chicken kebabs; She eats raw foods atleast once every week
Evening/Late Afternoon – Smoothies, Berries blended with almond milk Or Carrot sticks with yogurt Or Beans and salads
Dinner – Pasta, Salad, Whole wheat bread, Home cooked meals which includes vegetables or Lamb or Roasted chicken Or Curry with rice
Though not part of kate middleton daily diet, she enjoys occasional treats with desserts like christmas pudding and fruitcake. An odd glass of wine is also allowed in between.
Kate Middleton shares this love for wine along with her sister in law Meghan Markle. Check out Meghan markle diet and exercise details as these are mianly responsible for her perfect body.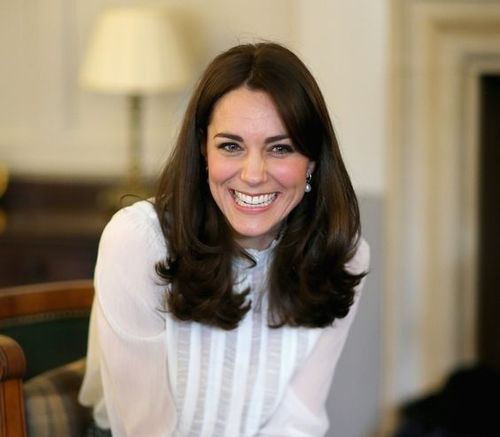 Kate Middleton Diet Tips And Food Rules
Princess Kate believes in eating healthy food and ensures her entire family sticks to a healthy food regimen.
She follows certain food rules which she abides by most of the times.
Kate middleton's diet is a healthy balanced diet which gives her a mix of protein and carbohydrates. She avoids dieting and does not have a personal dietician.
She changes her diet depending upon the condition. Kate middleton went for the famous Dukan diet when she was looking for quick weight loss post pregnancy. Nowadays, she focuses more on consuming a balanced diet. She loves chicken, lamb and sea food but often goes meat free as well.
Kate Middleton prefers consuming desserts occasionally.
Her daily meals comprises of lots of vegetables, sea food, salads and fruits to get the required amount of vitamins, carbohydrates and proteins.
A big fan of curries, she prefers going for homemade meals which includes vegetable curries.
She eats several smaller meals everyday rather than few large meals.
She loves to eat what she likes. A big fan of homemade food and chicken, she loves to cook roasted chicken for her entire family. She avoids almond milk as she doesn't like the same.
She likes to be adventurous and tries new food. A big lover of spicy food, she even had pregnancy cravings for the same when she was expecting Prince George.
Also Read: 7 Amazing Secrets About Kate Middleton's Beauty Routine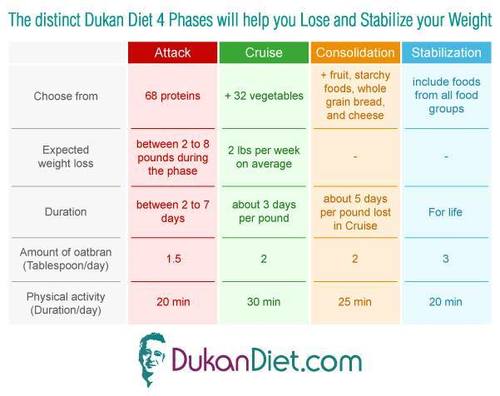 Kate Middleton Weight Loss Diet

The dutchess of cambridge went on the famous dukan diet to loose weight before the wedding and post pregnancy. Tried by many celebrities including Jennifer Lopez, this french diet is the opposite of longetivity diet. Kate middleton weight loss diet has already become popular globally.
Dukan Diet focuses more on consumption of Lean proteins and low carbs food.
The diet involves 4 stages of attack, cruise, consolidation and stabilization. One of the popular diets for weight loss, Dukan diet works by helping to lose weight followed by stabilizing the same.
The first phase of Dukan diet is the one which gives maximum weight loss as carbohydrates consumption is reduced drastically.
Kate middleton daily diet involved sticking to the dukan diet religiously which included the 4 stages for weight loss.
Stage 1 – Attack – Focus on only Protein rich food with no fruits and vegetables
Stage 2 - Cruise – In addition to proteins, one can consume vegetables but in moderation
Stage 3 – Consolidation – Can now consume fruits, starchy foods and whole grain bread alongwith vegetables and proteins
Stage 4 – Stabilize – Includes everything that one wants to eat for the rest of your life. This stage also involves doing the "Attack" mode once a week
Also Read : Paleo Diet For Weight Loss: Know How And Why It Works!
In addition to focusing more on proteins for weight loss, Kate Middleton also added heart healthy foods like oats, berries and avocados to her diet.
While on Dukan Diet, Kate Middleton also focused on consuming green leafy and cruciferous vegetables, low carb fruits and right type of proteins like oily fish, chicken, nuts and eggs.
After the third baby, her focus shifted completely towards eating healthy and balanced food. Princess Kate diet then comprised of frequent meals several times a day.
Kate Middleton diet was influenced by her mother Carole Middleton, who always followed strict and healthy diet. Her glowing skin even at her age is a proof of the same.
Also Read: Jennifer Aniston's Skin Care, Diet And Workout Secrets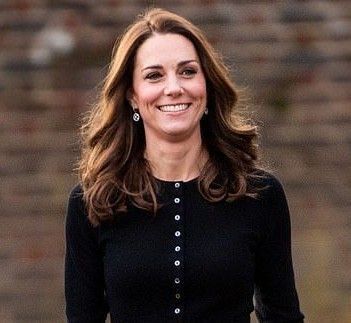 Kate Middleton Diet For Glowing Skin
Although the dutchess of cambridge has always been focused on eating healthy food, there are a few additional diet rules she follows to ensure she gets a glowing skin.
Atleast once a week, she consumes raw food comprising of watermelon salads, goji berries and dishes like ceviche. This dish mainly comprises of raw fish marinated in lemon juice.
She drinks smoothies made up of blueberries and spirulina to give her the ample dosage of antioxidants
She avoids junk food and prefers more of homemade meals
She focuses more on cereals and a healthy mix of green vegetables in her diet to maintain a glowing skin
Kate Middleton goes for detox drinks like green tea and herbal tea frequently to keep the body clean and hydrated
Also Read: 7 Most Iconic Royal Wedding Dresses Of All Time
Kate Middleton's diet and her diet tips are exemplary. Princess Kate's motivation behind following a healthy and strict diet has been one of the key reasons for her slender figure.
Related Articles