Ultimate Guide To Balayage Hair Tips - 2023
Olivia
Updated At 08 Jan 23
Balayage is one of the most renowned hair colour techniques for creating style globally. This hair colour technique is getting the choice of every woman bit by bit. Women are presently loving this style and the hair stylist professes the same, as they are busy creating these styles at the hair studios.
Whether you're new to Balayage or have been keeping this look for some time, this hair colour technique is perfect for creating a voguish look. Here are some of the pro hair tips for balayage hair, which will help you to maintain this look flawlessly.
Balayage Hair Tips
What Is Balayage?
Balayage is derived from the French dictionary which means "to sweep." This colour technique is the highlight of hand-painted textures at various sections of the hair. Balayage is a hair colour-lightening method which blends with the hair ends spreading from the roots to the ends, creating a perfect colour-blending look. Balayage is also a long-lasting dye technique and it's essential to choose the perfect colour shade before going to a stylist. Additionally, it is important to take care of the hair after getting the look. Here is a guide on balayage hair tips which will help you pre and post-balayage.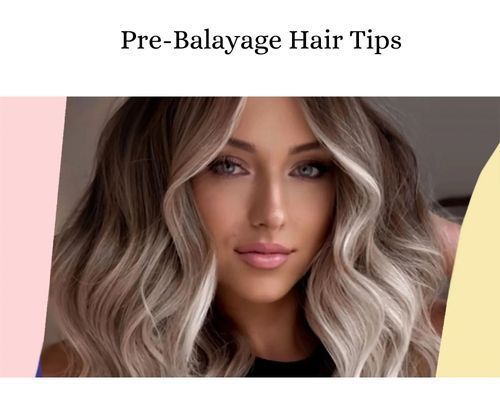 Pre Balayage Hair Tips
It's important to select a perfect shade and also seek information about the hair colour technique before going for a balayage hair. Get in touch with your hairstylist or visit a hair studio for balayage hair.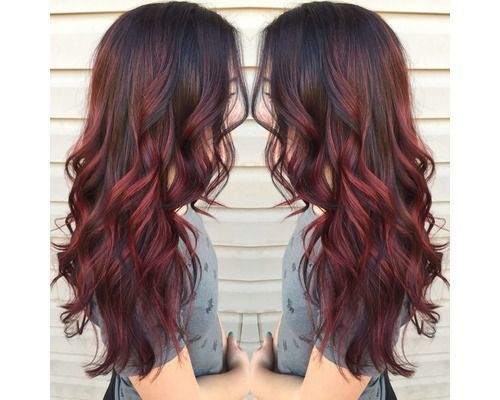 1. Pick A Shade
It's important to pick your favourite shade which will suit your skin tone and your hairstyle. Also, a good hair stylist or a colourist is key to the look as the stylist with his or her creativity and experience will define how your dye job will look. Pick a shade, and a stylist and then go for balayage.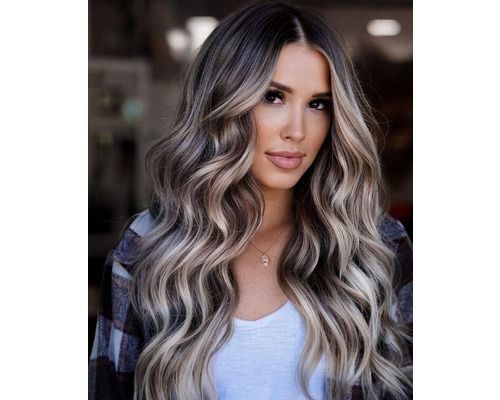 2. Application Techniques
There are three techniques used for balayage application techniques which will help you to understand the hair painting game. The techniques are The Glide and Slide, The C-Motion and The Backflip. These are the most prominent techniques which are used by the stylist to paint the balayage hair. Find out how each one is different from the other and try to pick your preference.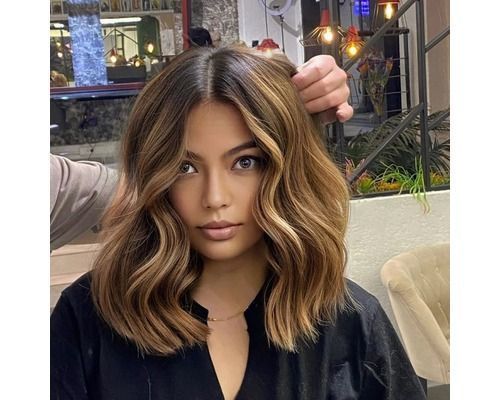 3. Protein Treatment
While you undergo the balayage colour, make sure to ask your stylist to provide a protein base or coat to restore your hair bonds. This treatment can be carried out during the hair treatment process and is a helpful tip for protecting hair quality.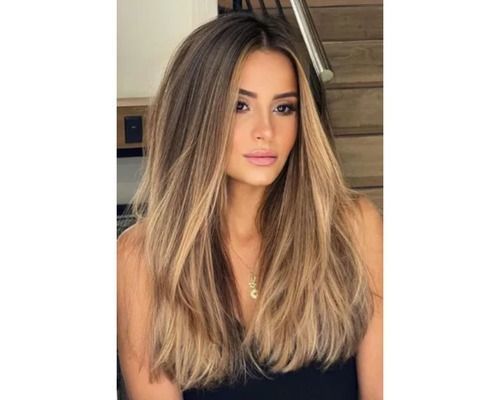 4. Match Your Style
With your desired balayage hair colour, it's significant to have that perfect hairstyle or a messy beach wave which will suit your face shape and tone. Get the best hair setting from the stylist which will easily gel with the balayage hair colour.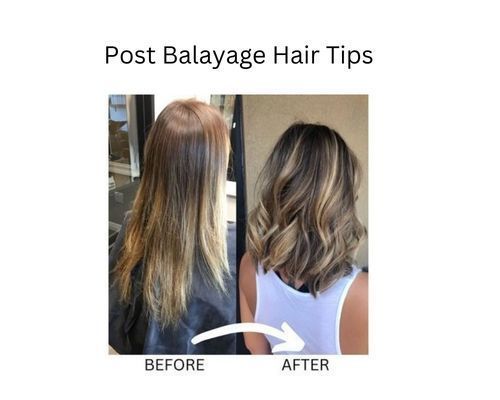 Post Balayage Hair Care Tips
Once you have gone for balayage hair, make sure to take care of the following.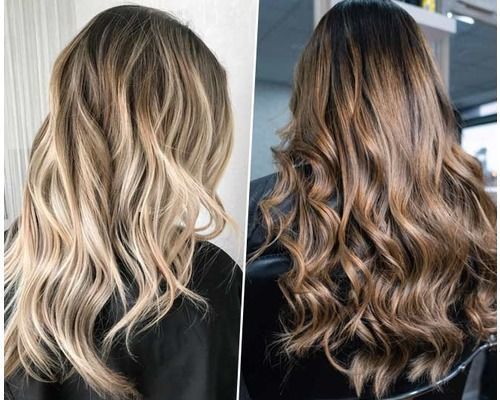 1. Follow A Regular Hair Wash Routine
To make sure that the hair colour doesn't fade, it's essential to use shampoo and conditioner which is specially curated for coloured hair. It's important to use a sulfate-free hair product, which is easily available at your nearest store. Pro-tip for hair washing is to use lukewarm water and avoid hot water. After shampoo wash, apply conditioner for at least 2-3 minutes and spread it evenly on your hair length avoiding hair roots and then rinse thoroughly.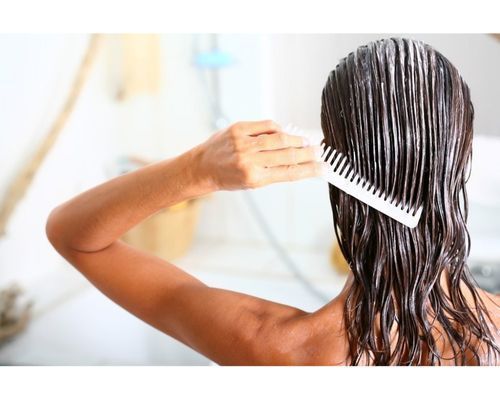 2. Go For A Hair Mask
Going for a hair mask weekly to maintain hair health is important. The hair mask is equivalent to a hair treatment which will protect your hair bonds and make your hair stronger. It will also protect your hair colour to fade slowly giving a glossy look and a smooth texture.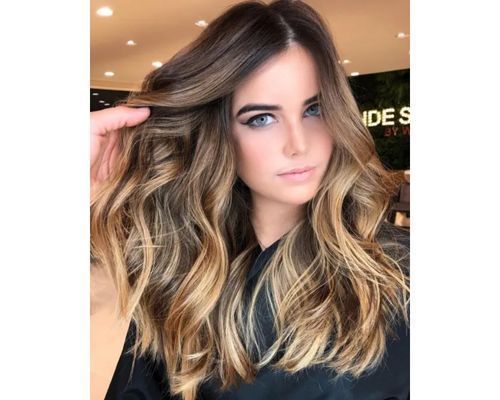 3. Style Your Hair With Care
Creating different hairstyles on the balayage hair will keep you with the trend and allow you to be ready for occasions. Curls and layers go well with the balayage. But make sure to give minimum heat to your hair to maintain the smooth glossy look.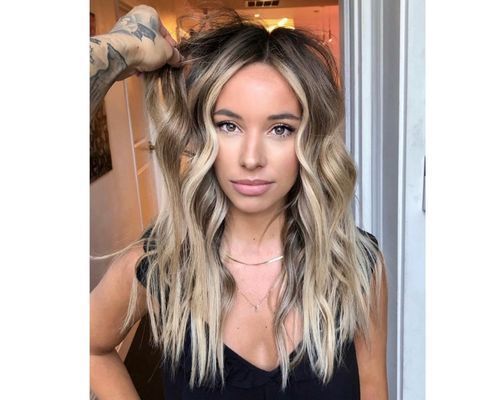 4. Pick The Right Products
The balayage hair colour technique is relatively low cost and also does not involve a lot of maintenance. A dry-free hair, the moisturising routine can be a solution. There are various products available in store, which will nourish your hair and provide vitamins and natural oils which will restore hair shine and strength. Treat your hair as your baby.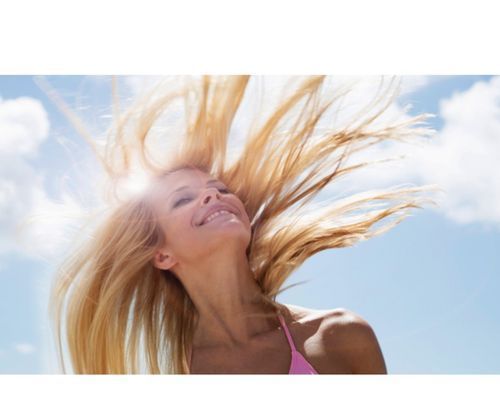 5. Protect Hair From Sun
When going out for a long day, especially in summer make sure to cover your hair and protect the hair from the sun's rays, to avoid your hair getting damaged and dry. Hair sunscreen can also do wonders!
Frequently Asked Questions (FAQs) On Balayage Hair
1. What Is the difference between balayage and highlights?
Highlights are normally created with the usage of foil which is applied at the hair root. In balayage, the colour is applied on some selected sections of the hair only with hand blending.
Balayage is a low-cost and great choice of hair colour technique. With balayage one may have the liberty to choose the colour intensity which can be created. This technique makes the balayage regrowth very soft with low maintenance.
Whether to go for simple highlights or balayage is your choice of treatment and consultation with the hairstylist will provide you with the take the best decision for the look.
2. How often should you get a balayage?
As said, balayage is a low-maintenance hair treatment and will not require many visits to the hairstylist or the salon. Balayage is a hair treatment which gives a natural look blending your hair with perfect colour. You may opt for a repeat hair treatment when gradually the colour fades.
3. What you should not do after balayage?
Post-hair balayage treatment it is advised to not wash your hair for the next 2-3 days which will allow the colour to set properly. Also, washing hair more frequently will degrade the balayage quality. It's recommended to wash hair not more than 2-3 times a week which will make the hair colour fade much quicker.
4. How do you keep the balayage looking fresh?
A proper hair wash and a sulfate-free product is the key to keeping your balayage looking fresh. A hair mask will help the hair colour to be dull-free and maintain the colour intensity for a longer time. Also, using a natural hair moisturizing cream after washing and a clean hair dry procedure will give make the style look perfect.
5. Is balayage only for long hair?
Balayage is a colour technique which looks amazing on long hair, but this colour treatment is for all hair lengths. Different styles and shades can be used for short, medium or long hair. Balayage is for straight and curly hair both.
6. Can you do a balayage on a pixie hairstyle?
Balayage is made for all hair lengths. A short pixie hairstyle also holds the best results with the balayage hair technique. A light or a dark shade can go with a pixie hairstyle.
7. Can we apply oil to the balayage?
Natural oil is good for hair and so does balayage. The natural oil treatment will deeply nourish the hair and provide the required vitamins. Applying a Moroccon oil or an Almond hair oil before washing will create a smooth texture.