29 Best Crew Cut Haircuts For Men
Vanessa Pereira
Updated At 05 Jun 23
Sleek. Stylish. Suave. The crew cut has regularly featured among the most fashionable and most accessible haircuts for men since eternity. Originally a form of hairstyle most commonly observed among military personnel, the crew cut made a much-awaited comeback over the last two decades, with several variants for men to choose from today.
However, it's a look that not everyone can pull off and even if you do manage to get yourself a crew cut, it is what comes after the cut that matters the most – Constant maintenance, regular trims and usage of intimate hair oils and essentials to regulate that consistent buzz and shine.
Nonetheless, if you think you've got what it takes to feature among the 'cut crew men' but are unsure of which cut might suit you the most, we've got you covered.
29 Best Crew Cut Haircuts For Men
1. Classic crew cut with tapered sides
When it comes to the simplest yet most suave crew cut for men, nothing beats the classic crew cut with tapered sides. Simple yet so elegant. Similarly, a low fade haircut is another classic option if you want to go for a popular and stylish option.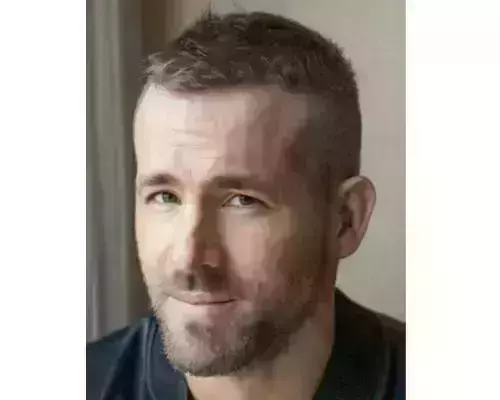 2. Long-on-top with faded sides
One of the more modern variants of crew cuts for men, the long hair on top adds that extra fun and zing to the clean fade on the sides.
If you are looking for spectacular haircuts, also check out Fohawk fade haircuts as these are extremely popular currently.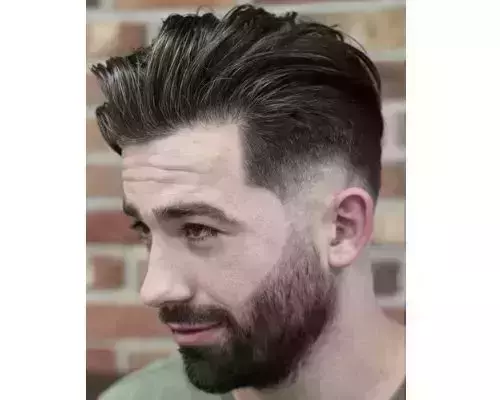 3. Thick crew cut with a beard
Subtle yet stylish, this is one cut that best suits men who like to keep it simple without going over the top.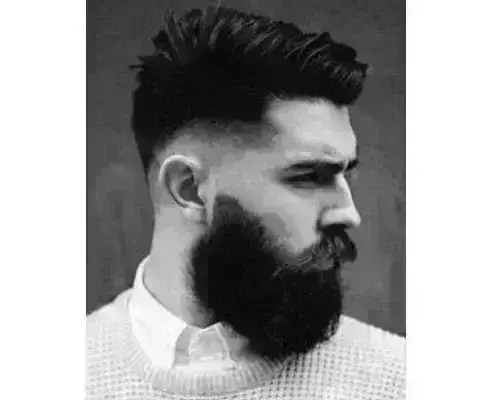 4. Short crew cut with a spiked fringe
Spiked hair has been among the go-to hairstyles for men for decades now. Add that short crew cut to the mix and you've landed yourself a guaranteed winner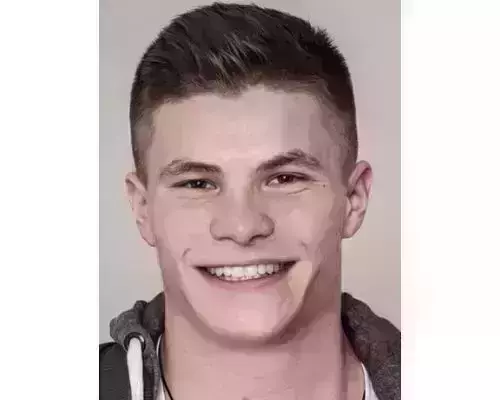 5. Messy textured cut with a bald fade
If there ever was a 'cut crew' in existence, a crew of those who swear by crew cuts, this hairstyle perhaps wouldn't fit into their book of perfect crew cuts. But pull this look off and you're sure to rock any modern event – Formal or casual. Messy hairstyles can be an amazing option if you are looking to transform your look.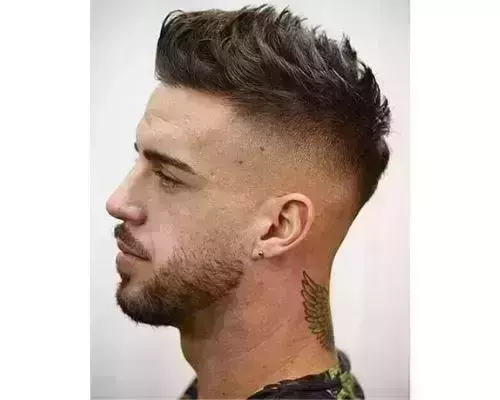 6. Parted crew cut with a taper fade
A mix of traditional and modern, you cannot go wrong with this cut. Goes well with a stubble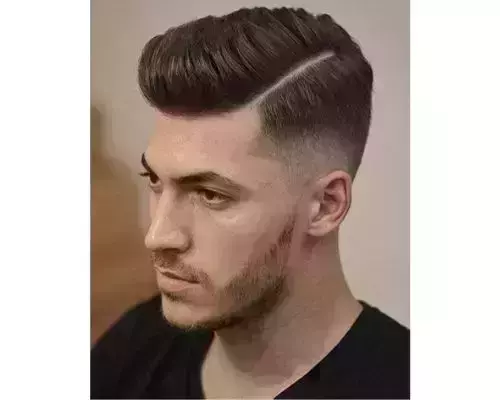 7. Gentleman's crew cut with a mid-fade
They don't call it a gentleman's crew cut for nothing. So simple yet so majestic, you're sure to attract eyeballs wherever you go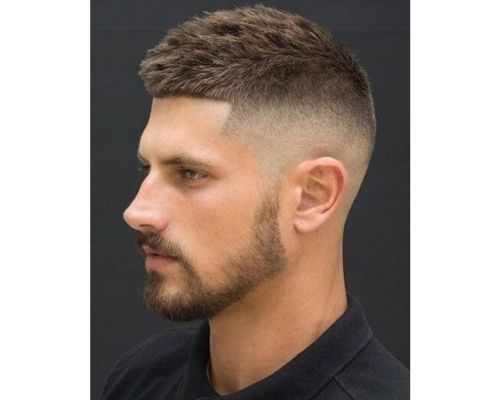 8. Long curly crew cut with fade
Who knew crew cuts would look so good with long, curly hair on the top. A fresh yet sporty look for all ages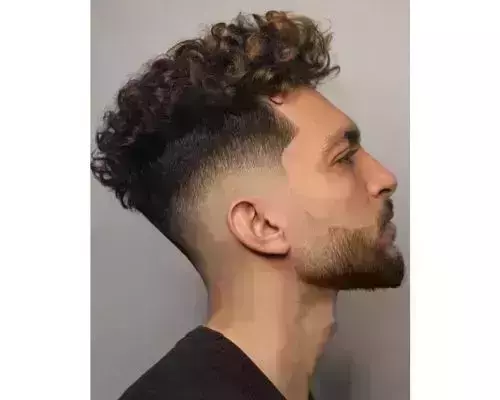 9. High and tight fade with beard
Usually paired with a beard or stubble, the high and tight fade works best for those with slightly longer forehead and chin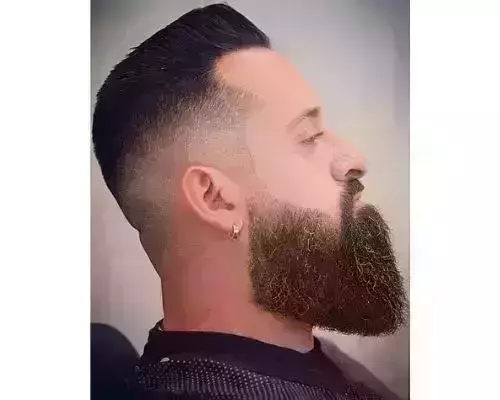 10. Spiky crew cut with short sides
We've talked about spiked hair on the front but who knew that a spiky crew cut would look so fresh and vibrant. The short sides truly accentuate the spiky effect for that extra zing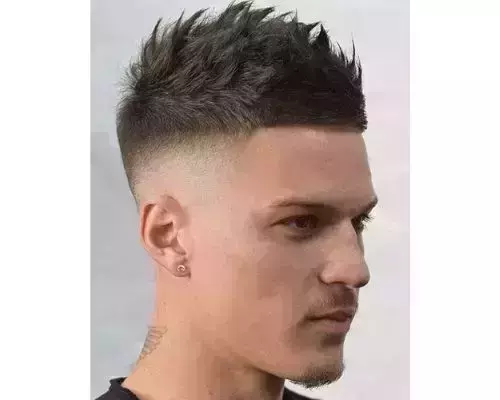 11. Very short textured top
Crew cuts are all about keeping it short and stylish. But this is one cut that takes it to the next level without losing out on the style quotient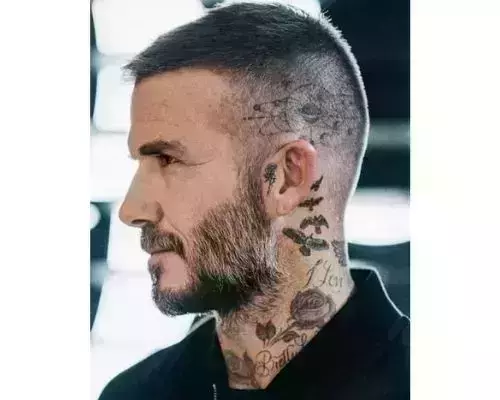 12. Messy textured crew cut with scissor cut sides and a goatee
Modern, sophisticated and chipper, the scissor cut sides and the goatee provide a refreshing touch to this crew cut spinoff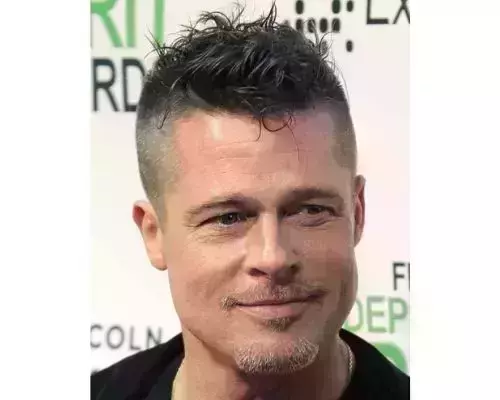 13. Hard part crew cut with a low fade
Ever since the hard part came into fashion, it has been of the most long for haircuts for men. Who knew a combination of hard partition with a crew cut would look so dapper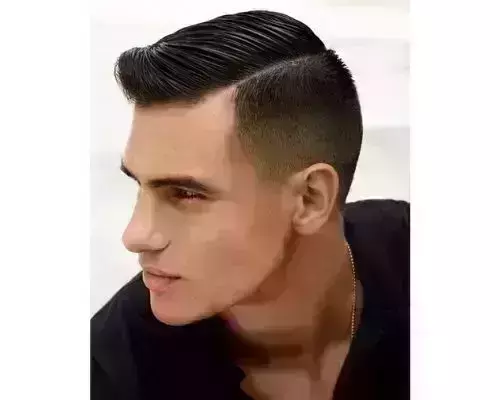 14. High skin fade with a beard
The high skin fade coupled with a beard provides for a more modern yet distinguished take on the traditional crew cut, pleasing to both crew cut enthusiasts as well as virtuosos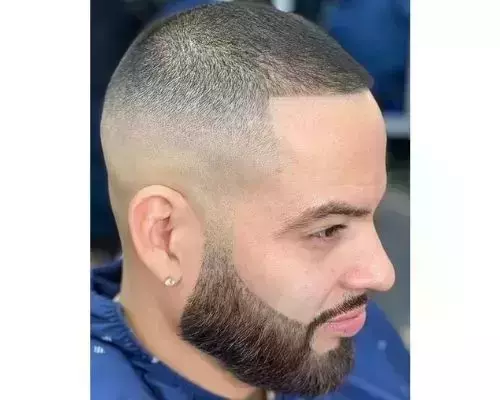 15. Comb over fade with shape-up and beard
Unlike the traditional crew cut, this cut involves a more intricate and detailed trimming of the sides to offer an elegant, masterful finish. A true classic!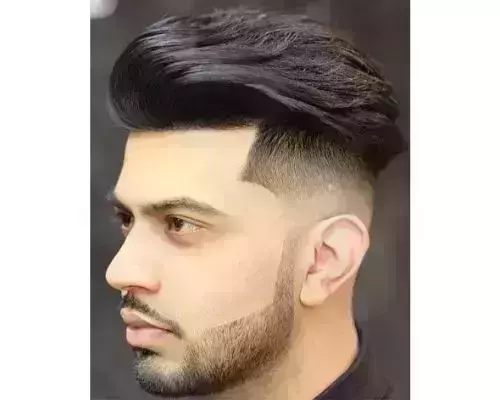 16. Short crew cut with bald fade
Among the more traditional crew cuts by nature, the shape up provides a far more sophisticated finish to the bald fade. Simple yet classy. If you are looking for inspiration for black men hairstyles, then this can eb an amazing option.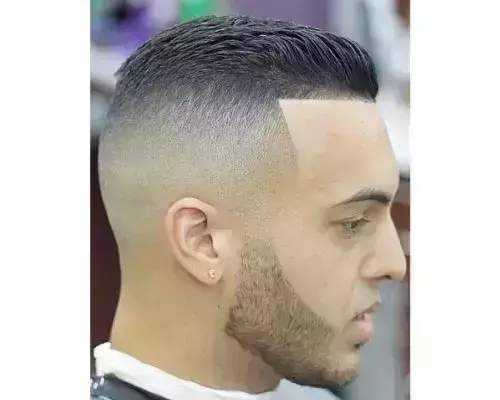 17. Side swept crew cut with a high taper fade
While side swept crew cuts are usually accompanied by a bald fade, a high taper fade can add just the right amount of elegance to a neatly swept top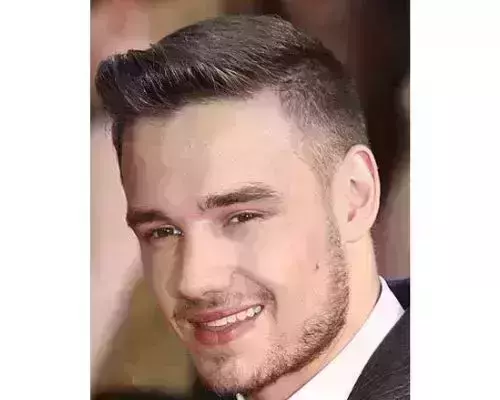 18. Spiky side swept crew cut with a high taper fade
There are those who like it brushed and those who like it spiked. A spiky variant of the side swept crew cut, this one's for those who like to keep it fun yet approachable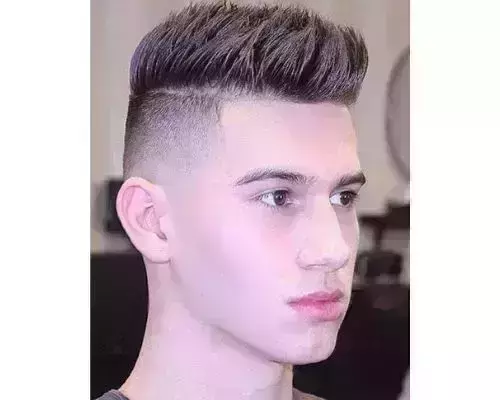 19. Silver crew cut with beard
This cut radiates maturity, versatility and sophistication all the way. While this stylish cut offers the right mix of polish and elegance preferred by mature men, it also suits men of all ages and makes for a superior dapper grey look.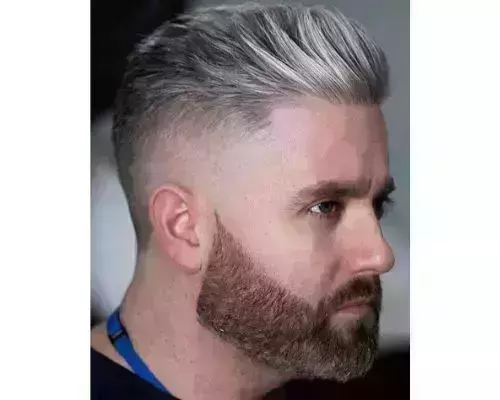 20. Blowout crew cut
While the blowout haircut by itself is cool and trendy, when combined with a crew cut, it can make for an excitingly fresh look! Be sure to use a reliable pomade before you seal the look with a hairspray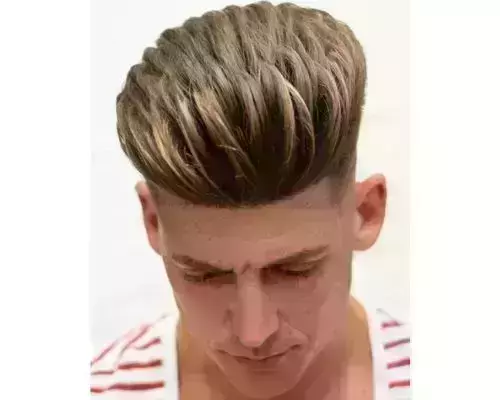 21. Ivy League crew cut
There's a reason why they call it the Ivy League crew cut. It's because this style originated from American Ivy League schools such as Princeton and Harvard where students would sport hair long enough to part on the sides. Stylish and classy.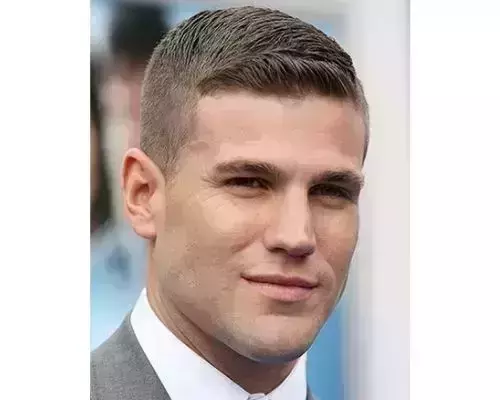 22. Severe high & tight crew cut
Chiselled cheekbones or squarish jaws. If you've got them, you're in luck! This minimum maintenance, maximum output hairstyle offers a dramatic look to those gifted with angular features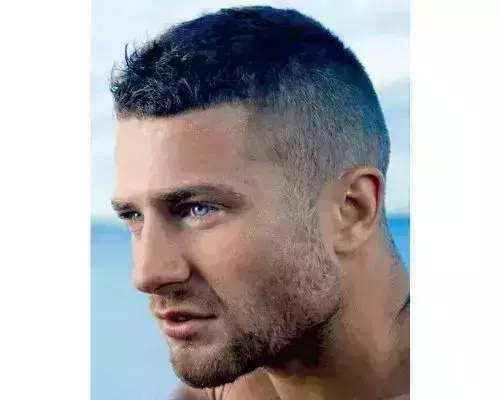 23. Modern crew cut
The same classic crew cut but with a modern touch. While it is as short and stylish as it can get, it maintains the classic essence while giving it a modern, lifted feel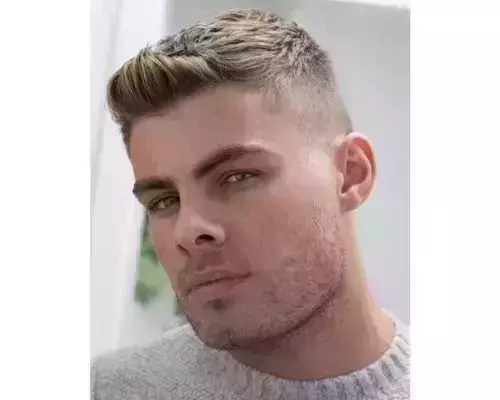 24. Thick natural crew cut with tapered sides
Don't be fooled by the simplicity of this look! While it looks as natural as it can get, attaining and maintaining this look requires quite a bit of effort and commitment. Worth it we say!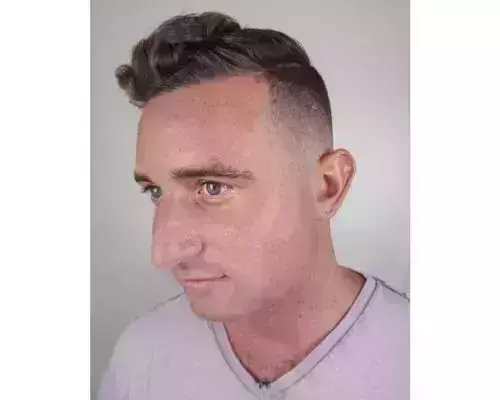 25. Clean crew cut with fade
Subtlety and elegance are the name of the game here. The fade on the sides provides a rich, classic feel to the parted sides. A true winner!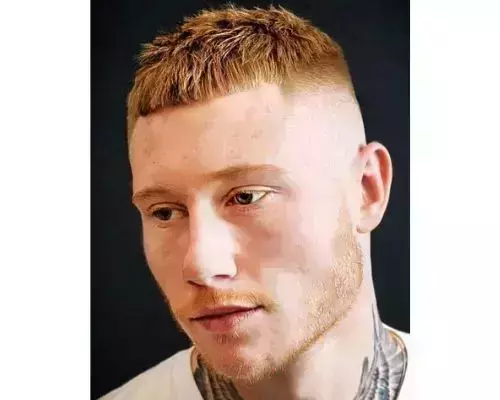 26. Brush cut with fade
A modified variant of the hard part crew cut, the fade here is more distinct, defined and definitely offers the feeling of sporting two looks for the effort of one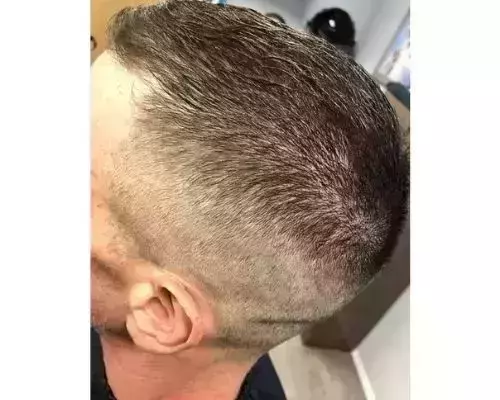 27. Medium crew cut
Works best for guys with thicker hair by offering a perfect mix of short length hair without making seem too short as a whole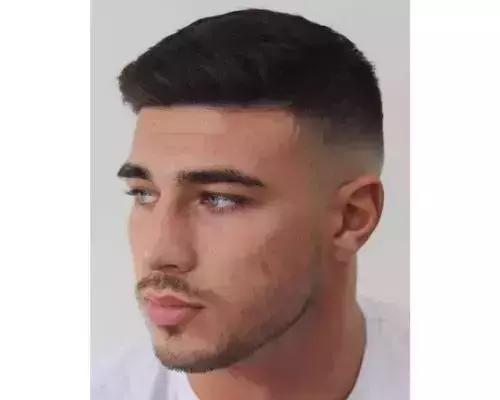 28. Military crew cut
One might even call this the original crew cut. Super short, high and tight- do we really need to mention that this cut is the one most preferred by military personnel?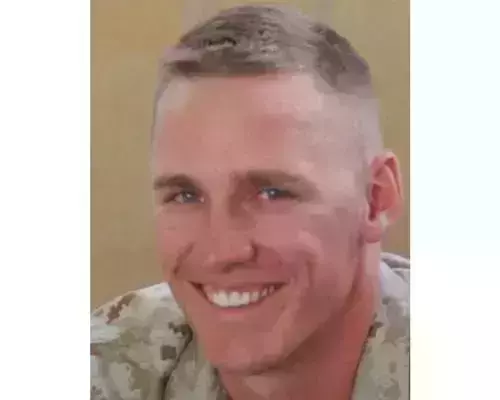 29. Flat top crew cut
We're rounding up the article with a classy yet more modern crew cuts around today. A mix of flat top with a tapering fade can truly make for a refreshing look!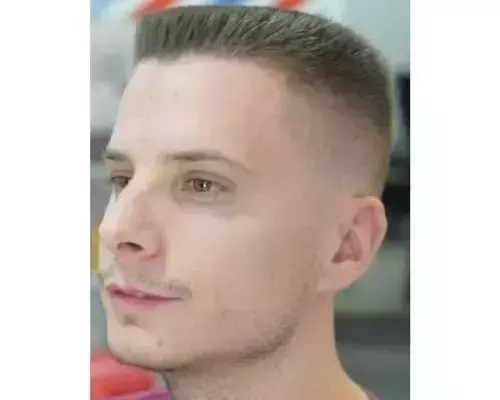 The crew cut is among a handful of haircuts that have so many variations for a look that's so simple on the outside. However, each look renders a distinct style and personality unique to those who sport it. Make it your own or try something new – Don't forget to tell us which ones you liked the most!