25 Spectacular Brown Balayage Hairstyles - 2023
Arunima Saha
Updated At 05 Apr 23
Do you have a brunette mane? Do you want to give that mane voluminous and easy maintenance look? If yes, brown colored balayage is the go to option for you. Like caramel balayage, light brown balayage and neutral brown balayage are perfect for multi toning. This highlighting effect is quite famous in the beauty industry.
This look will feel natural even when it is not. There are many options of brown balayage to choose from, so opt for one that suits your current hairdo.
The options range from sun kissed brown balayage to mahogany brown balayage and more. Brown balayage hair color is, indeed, multifaceted.
25 Best Brown Balayage Hairstyles
Now that we have introduced you to the world of brown balayage, you can find out 25 spectacular brown balayage hairstyles trending in 2023. Check these out before you make an appointment with your hairstylist.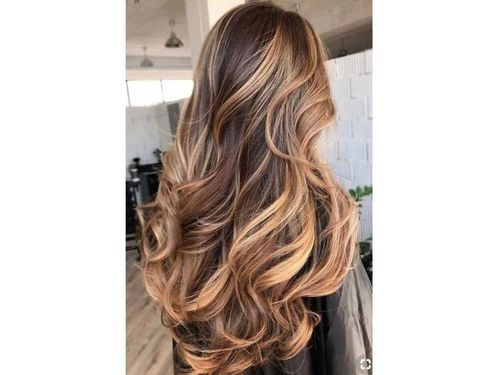 1. Honey Caramel Balayage With Brown Balayage
If you think that brown balayage hair color doesn't work well alone, then add honey and caramel highlights to it. The golden tint present in the brown balayage will do nothing except enhance your beauty. This caramel balayage hairstyle goes perfectly well with the brown shade.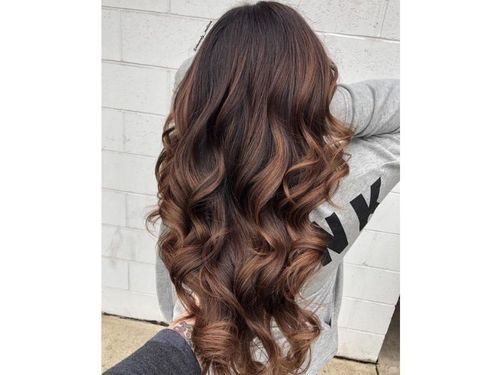 2. Cinnamon Brown Balayage
The usual gold and brown balayage are becoming more boring with the passage of every day. So, give this classic hairstyle a cinnamon swirl, not literally.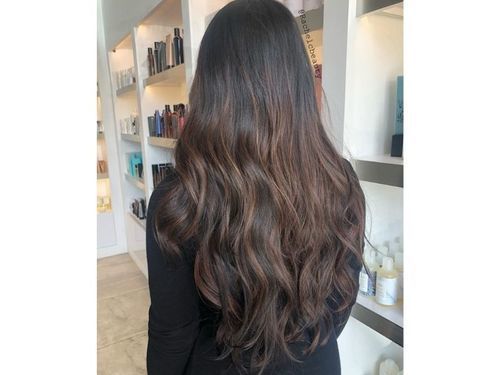 3. New Lease Of Life Brown Balayage

Since this brown balayage dismembers the usual flat look given by natural brunette hair and provides you with a tone that is lighter than your base, it is considered to be a new beginning. Hence, we have used the term new lease of life.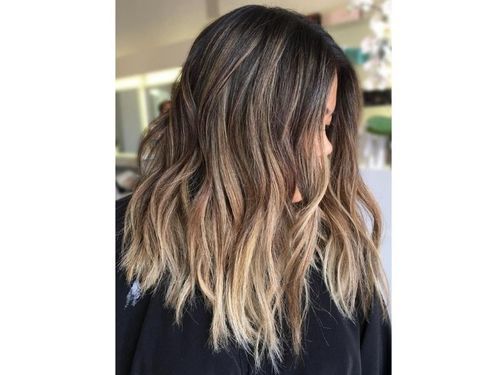 4. Bronde balayage
If you want to flaunt a combined look of brunette and blond, go for this bronde brown balayage.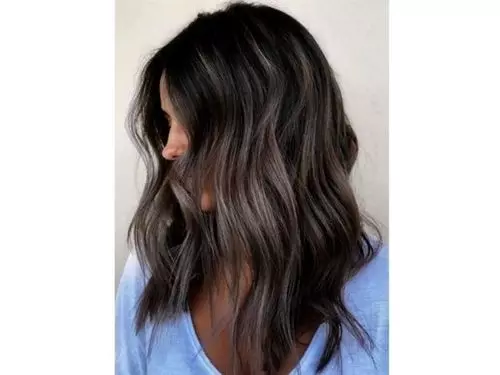 5. Ice Queen Brunette Brown Balayage
We don't want people with inborn dark hair to make a regrettable mistake and opt for light brown balayage. These people need a silvery, ashy tone along with the classic brown balayage. Also, this is a perfect example of the evergreen brown balayage straight hair.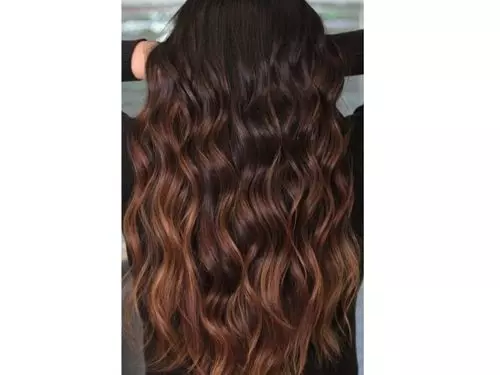 6. Cocoa Brown Balayage
Are you seeking a way to make your black hair more riveting? If yes, then go for a lighter shade highlight. This shade is called cocoa brown balayage highlights on black hair.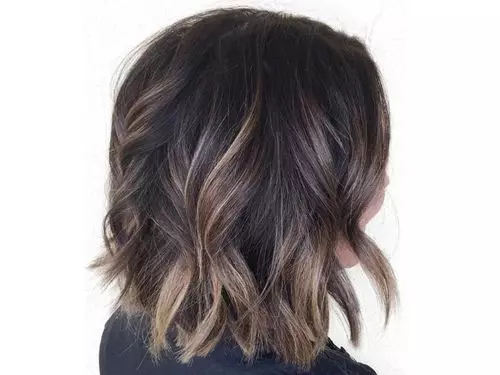 7. Brown Balayage Short Hair
The kind of short hair that we are talking about here is a bob cut. Give the current hairdo a new feel simply by applying a lighter tone of brown balayage to it.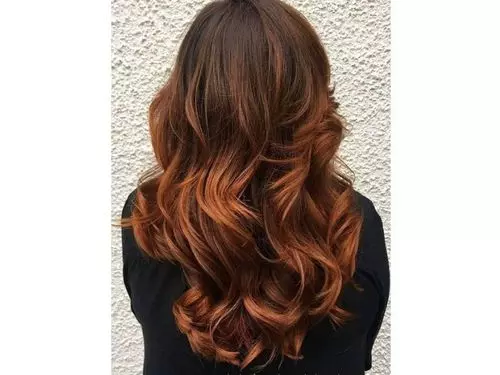 8. Copper Colored Brown Balayage
This is a synced blend of two types of balayage. Those two types are caramel balayage and brown balayage. Be it fall or spring, be it summer or winter, this brown balayage hair color will work for all.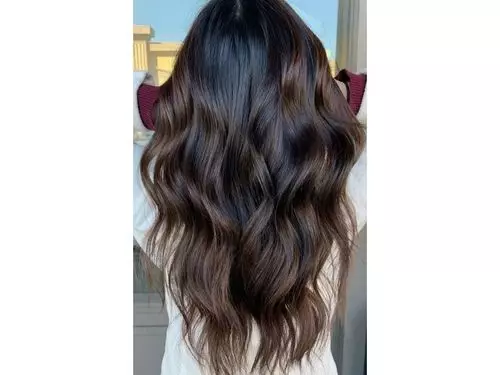 9. Chocolate Brown Balayage Without Bleach Highlights
It is an example of balayage without the appliance of bleach. It, also, is an example of the most desirable version of brown balayage highlights on black hair. The color has to go lighter as it moves down the length of your hair.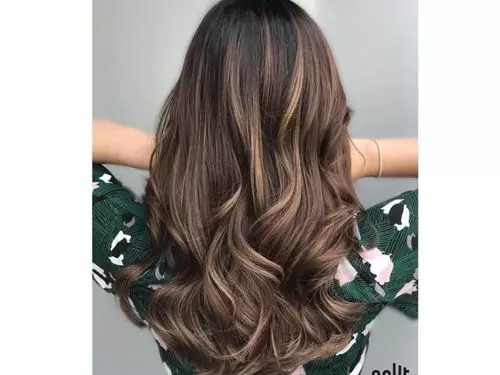 10. Brown Balayage For Asian Hair
All you have to do is get a light brown shade highlight as it falls within the spectrum of caramel color palette. It is ideal for people with naturally tanned skin.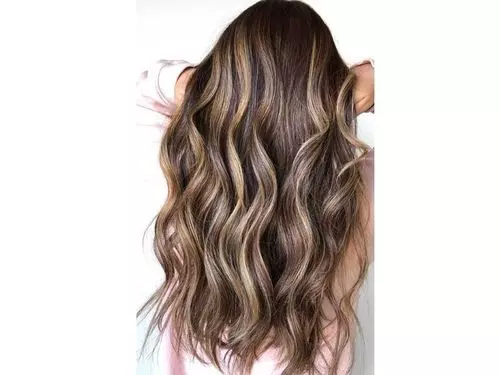 11. Muted Light Brown Balayage Hairstyle
It is a glaring example of the famous and beautiful brown balayage medium hair. It will also go well with a choppy medium length bob cut.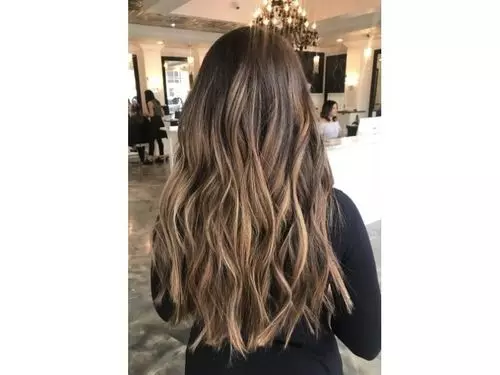 12. Glamorous Brown Balayage On Long Hair
No matter what the texture of your hair is, it needs vibrancy. So, get your stylist to give you thin highlights like this hairstyle.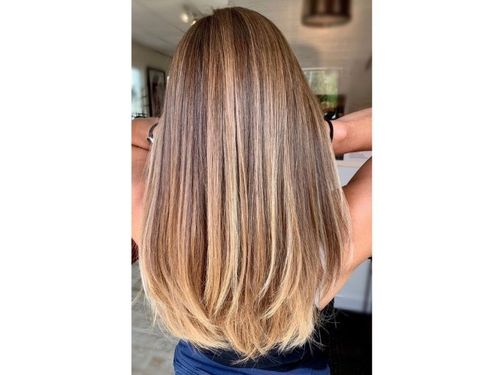 13. Sun Kissed Deep Brown Balayage
Do you have an olive complexion? Do you have hazelnut brown eyes? If yes, go for this type of brown balayage because it will make you look more alive. Also, one tip for you is to use a sulfur free shampoo.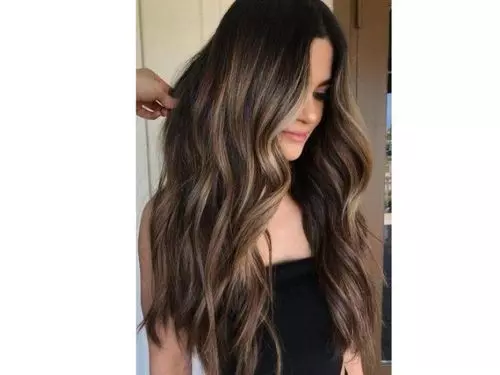 14. Coffee Brown Balayage
In case your hair doesn't appear healthy and shiny naturally, opt for a coffee colored highlight that will look well with wavy shoulder length hair. This hairstyle doesn't care if you have thick tresses or thin tresses.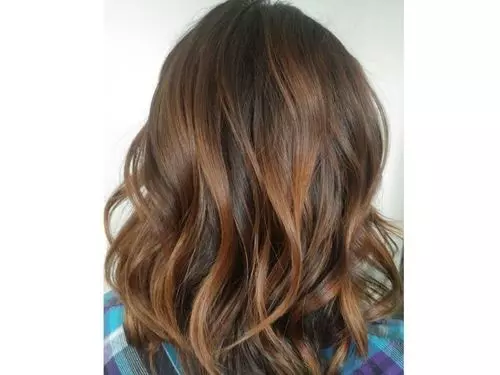 15. Butterscotch Brown Balayage
If you want a melting pot of all the warm, cozy, and fuzzy colors on your hair, go for this brown balayage. People who don't want the fuss of upkeeping, say yes to this hairstyle.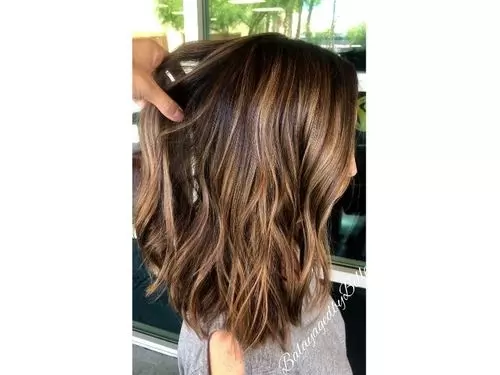 16. Brown Balayage With A Touch Of Gold
It is only a matter of time before you realize this brown balayage with golden hues will suit both the straight and curly hairstyles.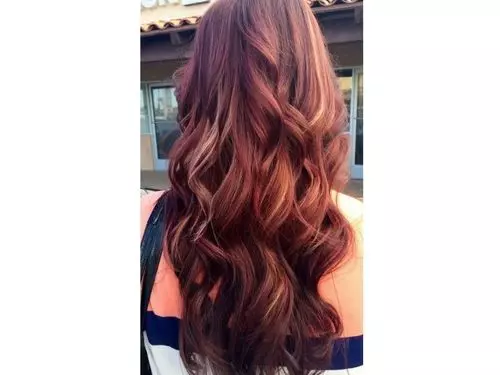 17. Mahogany Brown Balayage With Caramel
The reddish tone present in this brown balayage needs works to stay vibrant. The work relies on the usage of any shampoo containing turmeric in it. It would be even better if the shampoo contains saffron as well.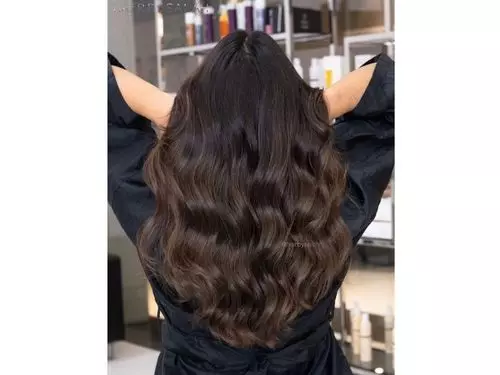 18. Mocha Brown Balayage
Bring out your inner star by getting this hairstyle done as soon as possible. The beauty your hair will gain is unbeatable and inexplicable.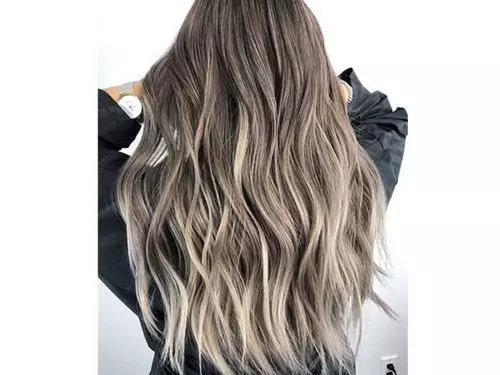 19. Ash Brown Balayage For Medium Hair
It is a web of three colors on your hair. Firstly, the roots are black. Secondly, the mid section has ash brown balayage. Ultimately, the lower portion has a touch of silver hue.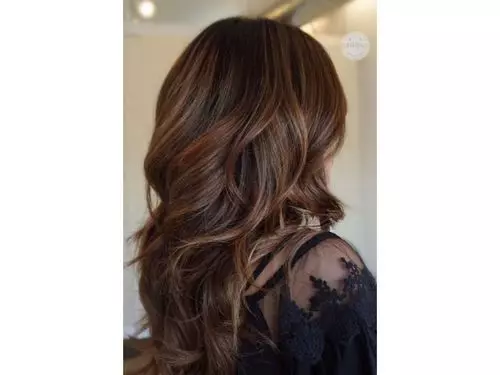 20. Milky Chocolate Brown Balayage
If you add volume as well as texture to this highlight appearance, the creaminess will be automatically noticed by people. It also has caramel pigmentation.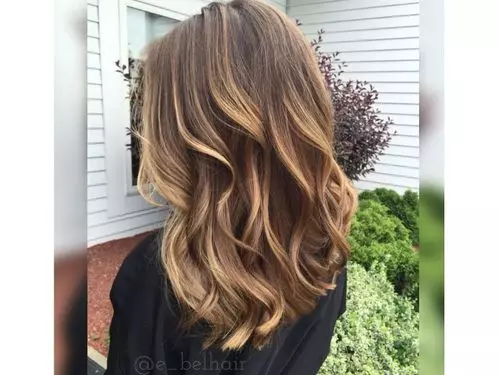 21. Honey Brown Balayage Medium Hair
It is no secret that highlighting your hair will damage your hair. However, if you want to inflict the minimum amount of damage to your hair, go for this brown balayage.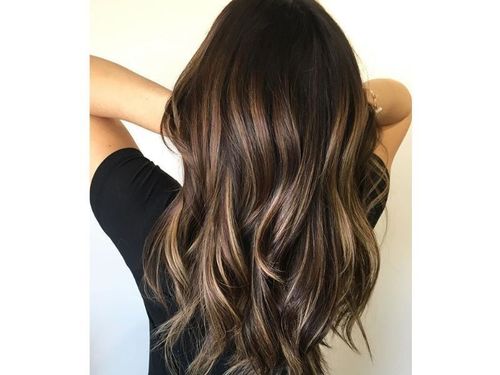 22. Anti Beachy Brown Balayage
One of the results of going to a beach is coming back with a lighter shade of hair. This brown balayage will help resolve this issue. Bonus points for getting this hairstyle!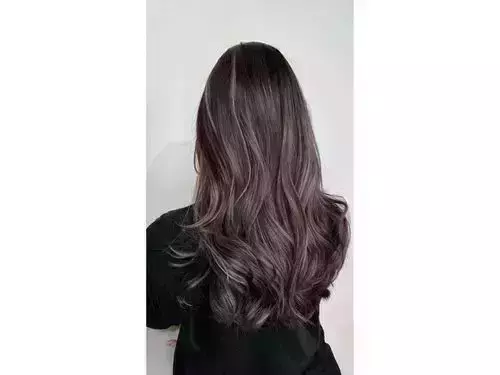 23. Mushroom Brown Balayage For Dark Hair
It is not an example of brown balayage highlights without bleach. Once you have decided to get this hairstyle, it means you have already gone down on your knees to get the entire head bleaching followed by color toning.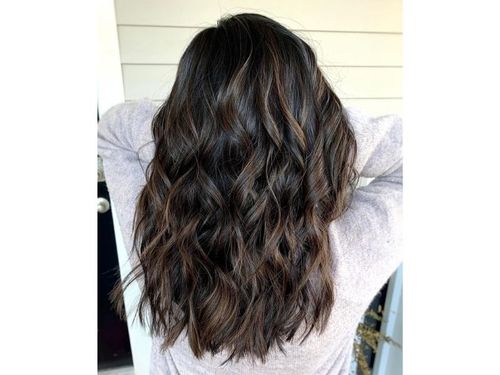 24. Light And Dark Shaded Brown Balayage
This hairstyle is perfect for a day out on the beach. If you pair it up with a highly textured haircut, you will attract all eyeballs on the beach.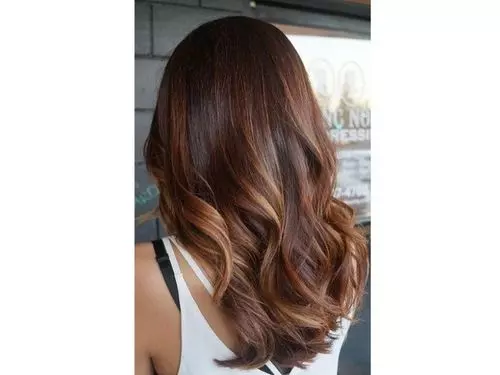 25. Dark Auburn And Medium Shade Brown Balayage
You can add a slightly wavy touch to this hairstyle, but you have to do it with subtlety. It is customized for inborn brunettes. If you swear by this highlight, your dark mane will be glowing in no time.
Before you go for a balayage hairstyle, ask yourself the following questions:
1. Have I considered all of the possibilities, that is, hues of brown balayage?
2. Have I looked at photos of vanilla brown balayage, neutral or muted brown balayage, and radiant brown balayage?
3. Do I know everything about my hair texture?
4. Will this color melt method and approach look presentable on the kind of hair texture that I possess?
5. Will this brown balayage highlight technique be hard to maintain?
6. Should I go for it even though I am a brunette who doesn't want to lose her natural hair color?
We hope you make a wise decision instead of taking a drastic step.
Brown balayage hairstyles are gaining popularity and be it an Instagram influencer or a Runway model, people with different hair textures are trying this out to style their hair.