25 Stunning Caramel Balayage Hairstyles - 2023
Arunima Saha
Updated At 11 Jul 23
Who doesn't want a sun kissed hair impression all the time? We are tired of waiting for the perfect time to give our Instagram photos a sun kissed look. With the caramel balayage hairstyle, the waiting period has ended. Also, if you are a die hard fan of brunette colors instead of blond colors, the art of caramel balayage hairstyles is the right fit for you. The base of your hair will look naturally dark and light.
Are you the kind of person that prefers hairstyles with low maintenance? Are you the one who wants to look effortless and not put in actual efforts? If your answer to these questions is yes, you are the perfect fitting person for caramel balayage hairstyles trending in 2023.
Moreover, whenever you are in a naturally lit place, your hair is bound to look more refined. The texture is going to get enhanced as well. Apart from these pros, another advantage of getting a trending caramel balayage hairstyle is you will be able to pair the colors with either curly hair or straight hair. Whatever works well for you, you do that!
25 Best Caramel Balayage Hairstyles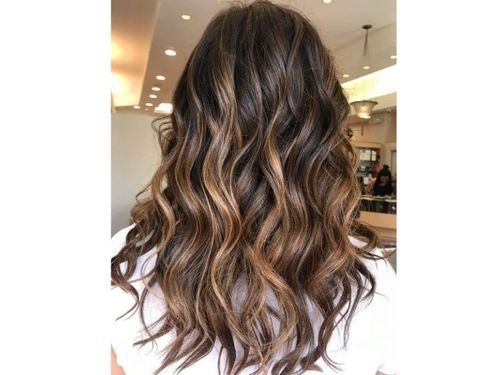 1. Caramel Balayage With A Melting Pot Of Two Colors
Caramel balayage is suitable for all the brunettes who want to go a shade lighter but not blonde. Similar to brown balayage this hairstyle is faultless for all of you who want a hairstyle highlight that has a base of dark chocolate accompanied by melted caramel ends.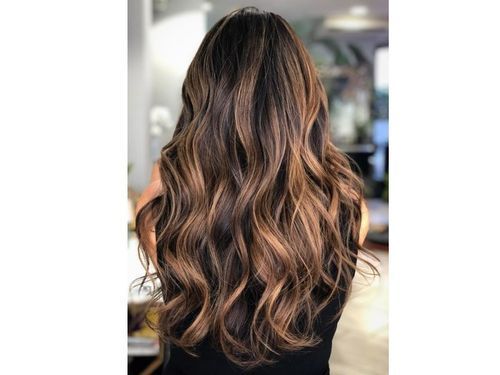 2. Natural Base Caramel Balayage Look
You might be satisfied with your natural hair color and yet feel dissatisfied with your natural hair color. It is common and nothing to be ashamed of. Go for this natural caramel highlighting if you just want to add a bit of lightness to the ends of your hair. This caramel balayage on brown hair
looks absolutely stunning and is perfect if you are looking for a hair makeover.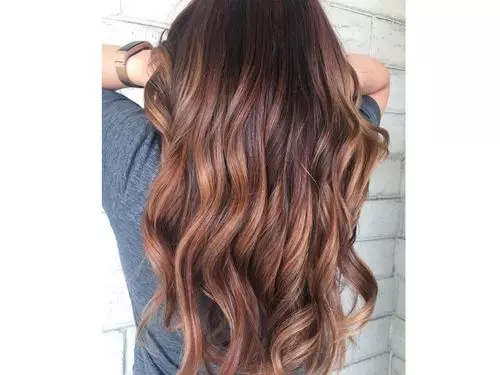 3. Red And Brown Caramel Balayage
We are all familiar with the traditional caramel highlights. It has become a bit boring and mainstream, to be honest. So, how can you flair it up? All you have to do is get the ruby caramel balayage hairstyle. It is trending in 2023 and not for no reason. This twist is receiving accolades globally.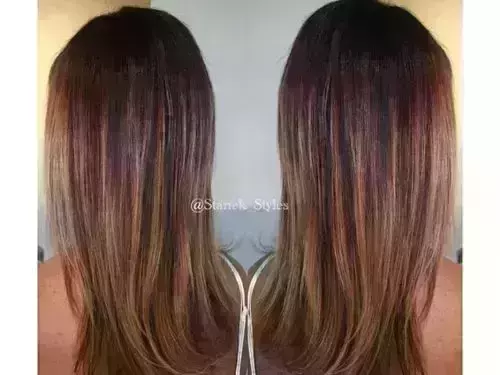 4. Burgundy Colored Hairstyle For Chocolate Colored Hair
Is your hair wavy? Do you want a warm highlight? Does the color of your hair have a chocolate tone? If yes, go ahead with this burgundy colored hairstyle. This chocolate caramel balayage looks stunning and works for all hair lengths as well.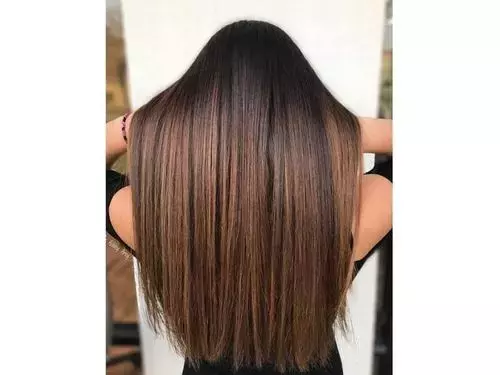 5. Caramel Balayage Hairstyle For Straight Hair
Do you know the most favorable part of this hairstyle? The best part is that anyone can pull off this caramel balayage hairstyle. However, this will be more than perfect for those who have straight hair. The highlight is perfect for all. From homemaker women to working women, everyone can get it done.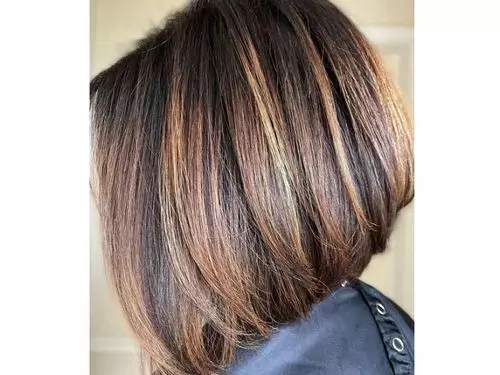 6. Caramel Balayage Hairstyle For Bob Cut
For those who have gotten this hairstyle, you can use a roller to get more enhanced and detailed waves. If you prefer the layers of your bob cut hair falling off at the right place and demonstrating your highlights, this option is your soul mate.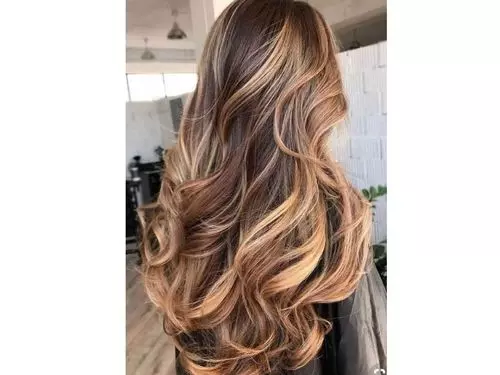 7. Caramel Balayage Highlights With Honey
Every person's hair has a different length and different texture. Since there are myriad options for caramel balayage hairstyles trending in 2023, one might get misled. However, your panic shouldn't exist because we are here to provide you with the most appropriate tip. In this case, the tip is to get the dark caramel with honey highlights as it suits all hair types and hair lengths. Your hair will glow like a pro.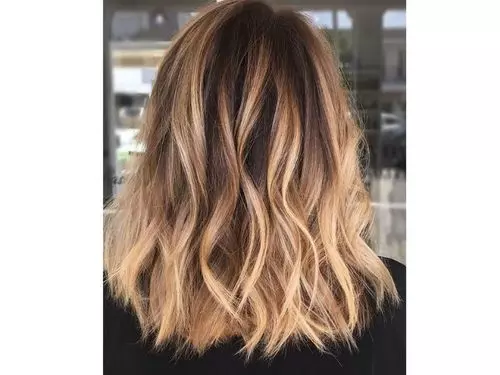 8. Honey And Brown Balayage Highlights For Medium Hair
This hairstyle is for those who are bearing a scraggly ombre. Like these people, you all might think that there is no way to get rid of an overly grown ombre. However, you are wrong because we have found the way out. It is to replace the ombre with dimensional honey and brown balayage highlight.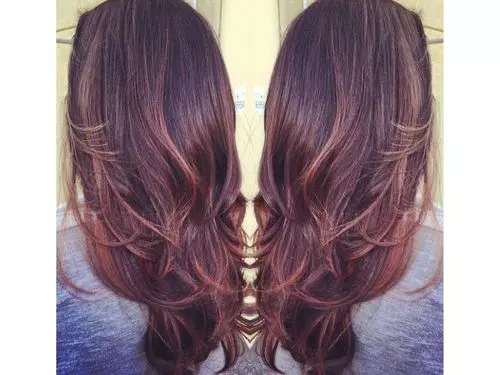 9. Mahogany Caramel Balayage Hairstyle
This hairstyle is a by product of rose gold highlight. Ask yourself one question before you say yes to this form of caramel balayage. Do you love an uber cool, faint, mahogany brown shade? If you do, plunge into this hairstyle. Also, bear in mind that this needs maintenance efforts. It is simple and fun simultaneously. If you are looking for caramel balayage on dark hair then this works really well.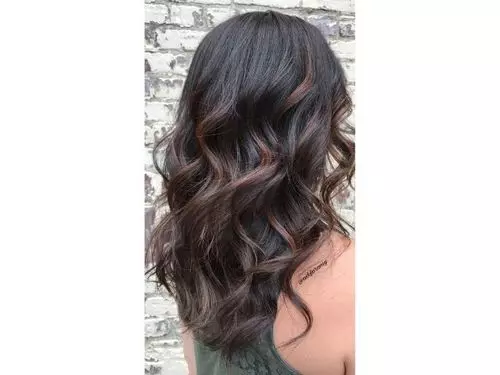 10. Subtle Caramel Balayage On Black Hair
Whether you are in an 'I want my hair in a bun at the top' day or in an 'I want to flaunt the soft highlight' day, this caramel balayage on black hair can swing both ways as per your choice. The caramel contrast adds a tinge of naturality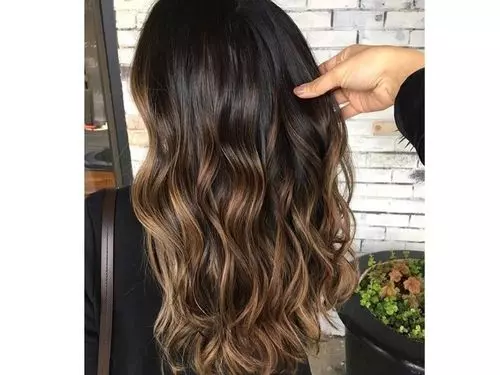 11. Pure Chocolate And Caramel Balayage
Are you very specific about how they want their hair to look? It might indicate that you strongly disapprove of any majorly dramatic changes to your hairstyle. Go for this chocolate balayage if you tick off the above two categories.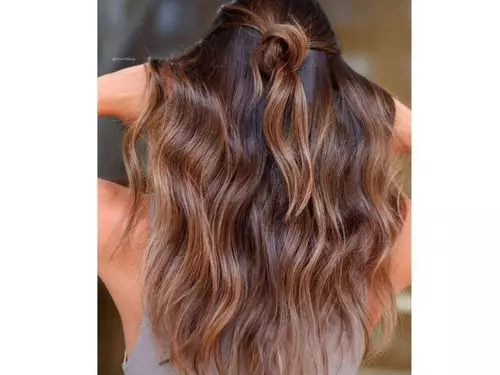 12. Copper Red Caramel Balayage
Copper red caramel highlights mean the highlights with caramel that has splashes of red in them. Ask your stylist to give you this balayage if you are a fan of the drink made up of caramel and apple cider. It is best served hot, very much like this hot hairstyle.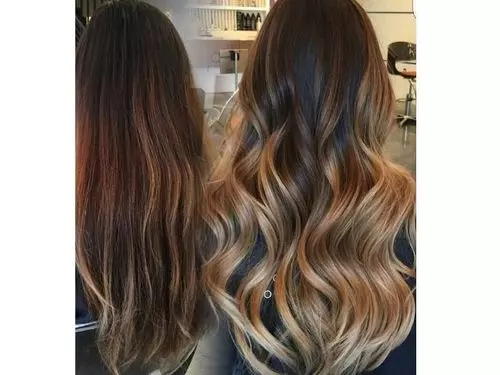 13. Butterscotch And Caramel Balayage For Black Hair
There are a few pieces of advice for people who are going to say yes to this hairdo. Firstly, note that getting this will be a hardcore mistake if you have curly hair. Secondly, constant styling of hair will get you the most desired form of this look. Lastly, you can't ignore blowdry.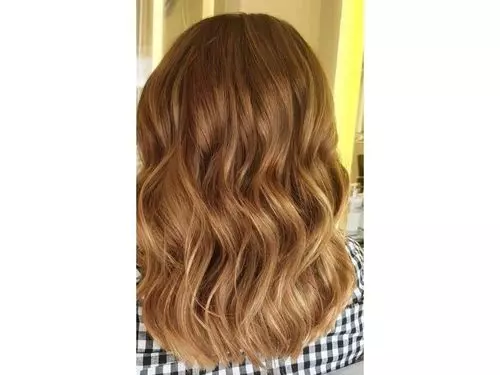 14. Sunset Like Caramel Balayage
Getting a highlight on your natural hair is all about acing a smooth transition. This caramel balayage starts at the bottom of your hair and once you get the perfect shade, this will look gorgeous on all types of hair colors and hairstyles.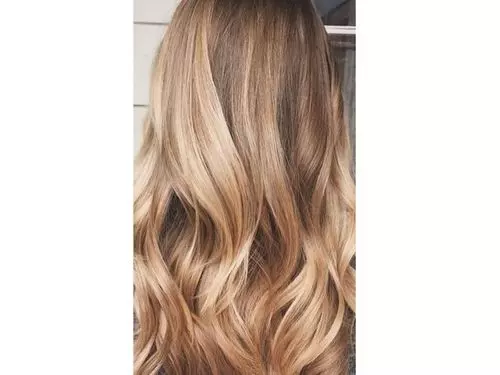 15. Caramel Balayage With A Blonde Look
According to Danish culture, hygge means contentment. If this hairstyle doesn't say that it's the epitome of hygge, we don't know which hairstyle will.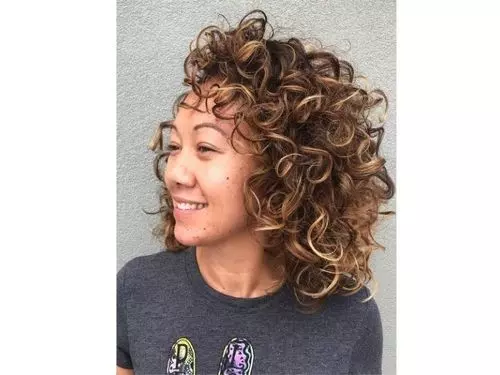 16. Voluminous Caramel Balayage Look
If your hair isn't naturally voluminous, go for this caramel balayage. Tighter curls will help you get better results out of this highlighting.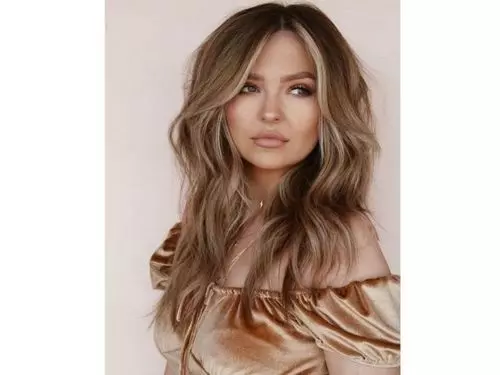 17. Caramel Balayage For Mushroom Blonde Hair
For some people, getting a balayage revolves around getting a multi dimensional look. If you fit into this box of people, opt for the mushroom blonde caramel balayage hairstyle as a soft and subtle shade is ideal for the fall month.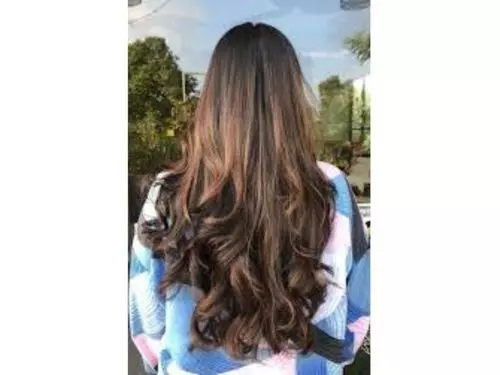 18. Tangerine Caramel Balayage Hairstyle
Despite your raising doubts and concerns, we have confirmed that tangerine falls under the umbrella of caramel balayage.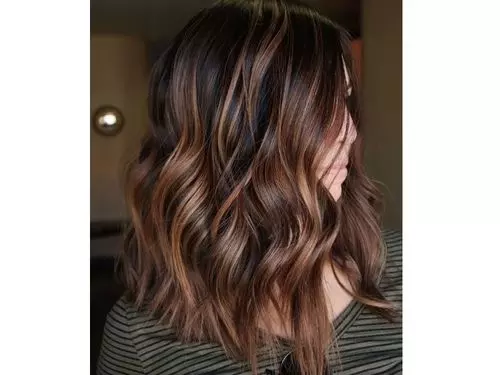 19. Caramel Balayage For Chestnut Brown Hair
Unlike popular opinion, caramel color is also known for its darker tones. The darker tone of caramel balayage will blend well with chestnut hair.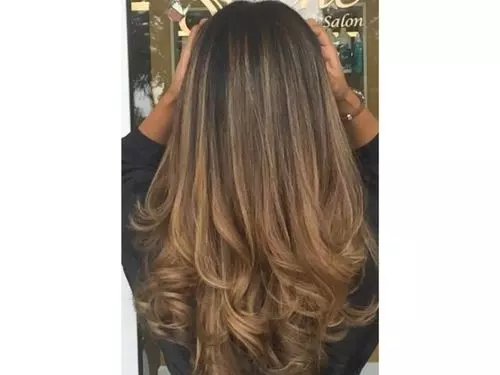 20. With A Touch Of Golden Color
There is a way to put a full stop to your endless queries about what you should do with medium length hair with no volume. The way is to go to your stylist and get the golden caramel balayage done. Follow the former step by applying dry shampoo right when you are done curling your hair for an additional bounce.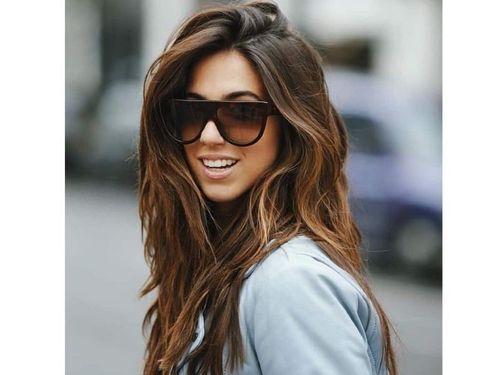 21. Toffee Colored Hairstyle
This hairstyle is a model hairstyle for those who have inborn dark colored hair. While it is refreshing, it is majestic as well.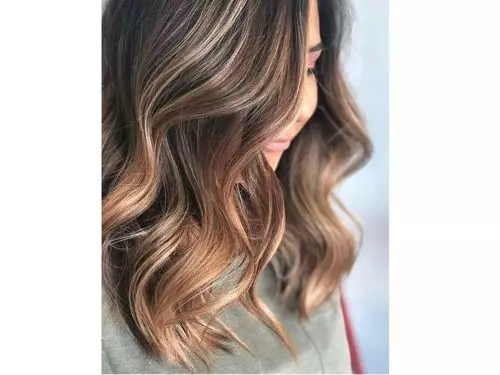 22. Sassy Salted Caramel Balayage
For those who can flaunt fringes and a wavy bob cut, this caramel balayage will work well.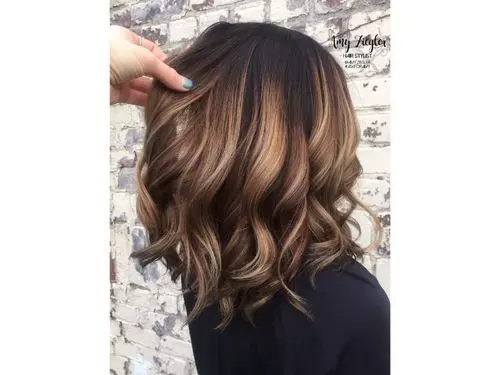 23. Layered Hairstyle
This is the best way to get the most flawless illusion of thick hair on the planet. What better combination than a chunky caramel highlight and a tanned skin tone during the summers?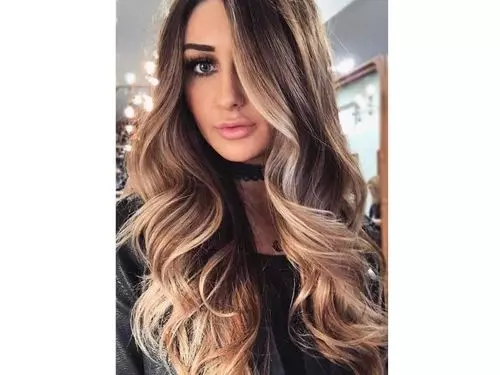 24. Caramel Balayage With Face Framing
Adorning a mild face framing caramel highlight will be a tailor made step before you take the leap of faith and try out different colored balayage like red and green.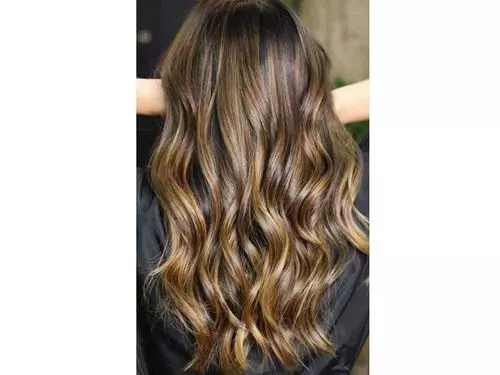 25. Autumn Special
Give the tips of your hair a vibrant caramel color while letting your natural hair grow spontaneously. If you are in the autumn season and you love the bonfires, choose this hairstyle as it embodies the same feeling of warmth on a campfire night.
Final Note
Our concluding tip for people who want any of the aforementioned stunning caramel balayage hairstyles trending in 2023 is to choose a tone that suits your complexion and overall appearance. There will be times when you want to go for a caramel balayage, but in the end, you get a loud balayage.
Nobody wants to be in such a precarious situation because this is the worst case scenario for people going into salons to get a caramel balayage.