25 Gorgeous Haircuts For Dry Frizzy Hair - 2023
Ankita Ghoshal
Updated At 25 Aug 23
If you have dry, frizzy hair, picking the right haircut and hairstyles can be a real struggle. While flyaway and random mops of hair are an everyday ordeal, the wrong haircut can be a real nightmare for frizz-prone tresses. Well, we have got your back! Here are 25 stunning hairstyles and gorgeous haircuts for dry frizzy hair that will not only make you look fabulous but also tame your unmanageable locks.
25 Best Hairstyles For Dry Frizzy Hair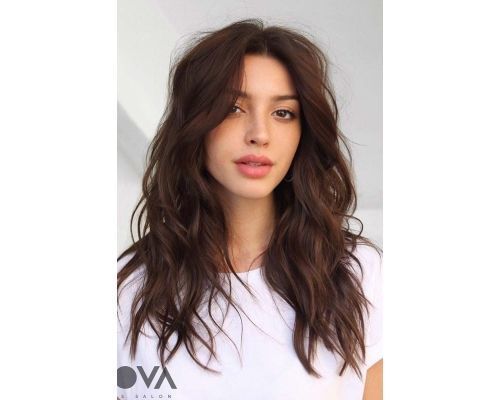 1. Long Layered Haircut
If you add layers to your frizzy hair, it will create a cute messy look while taming your frizziness at the same time. This low-maintenance haircut for frizzy hair will frame your face effortlessly and will look extremely chic.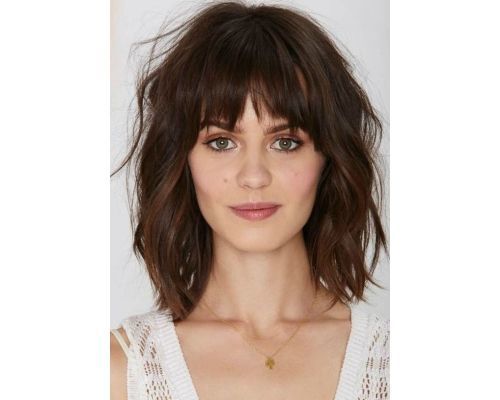 2. Textured Bob For Frizzy Hair
This messy, choppy and voluminous textured bob is one of the best haircuts for thick wavy frizzy hair. For making things more dramatic and fashionable, just add bangs and see the haircut turning into a fabulous look in a jiffy.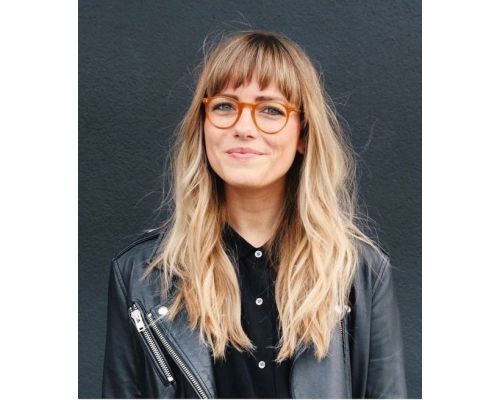 3. Bangs And Waves
Give your messy hair the perfect French-girl combination of waves and bangs. This is another chic and low-maintenance haircut for frizzy hair that doesn't need excessive styling and embraces the texture of your hair effortlessly.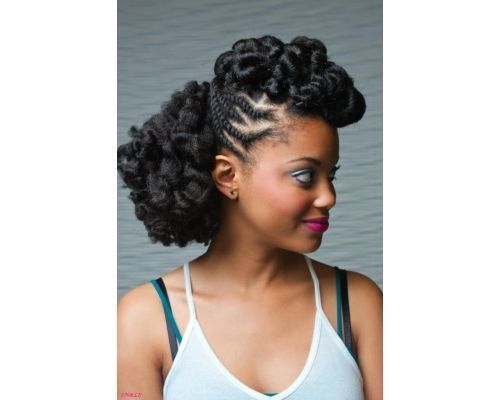 4. Twisted Pompadour
An easy thick frizzy hair hairstyle, pompadour will require you to use some bobby pins for securing three different hair sections. The voluminous top section will form the pompadour and the middle section flanked with give some tight side twists ending with bottom curls.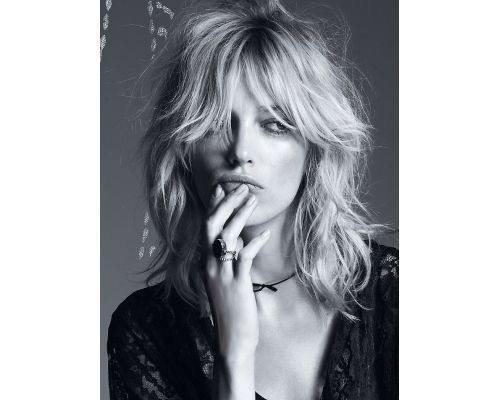 5. Shoulder Length Shag For Dry Hair
One of the best haircuts for curly frizzy hair, a shoulder-length shag is messy, sultry, and edgy in nature, camouflaging your frizz casually. The wash-and-go cut comprises of multiple layers, giving more element to your untamed locks.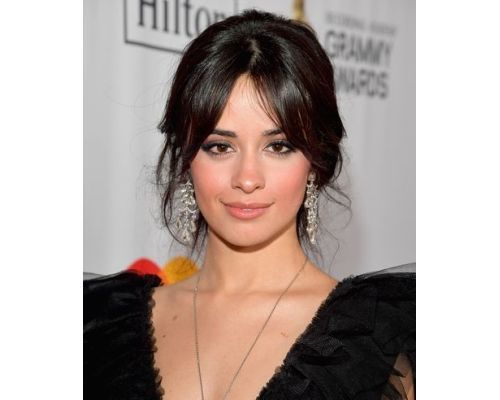 6. Side Swept Bangs
Naturally, this haircut will remove attention from your frizz by bringing all the focus to the upper parts of your tresses. The full-fringe bangs will be a great add-on and bring more personality to your adorable haircut for frizzy hair.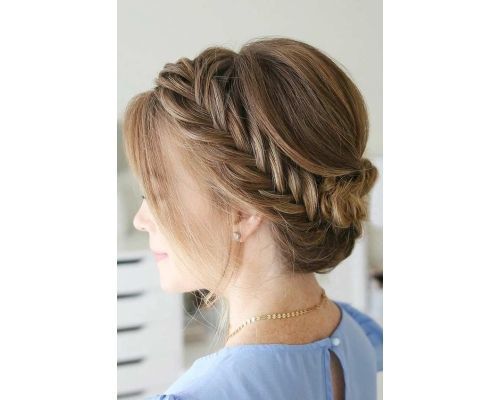 7. Fishtail Halo
You can spice up your frizzy curls by fishtail braiding a small chunk of hair right behind your bangs. This will keep the hair away from your face and will undoubtedly be a very convenient hairstyle for your messy hair.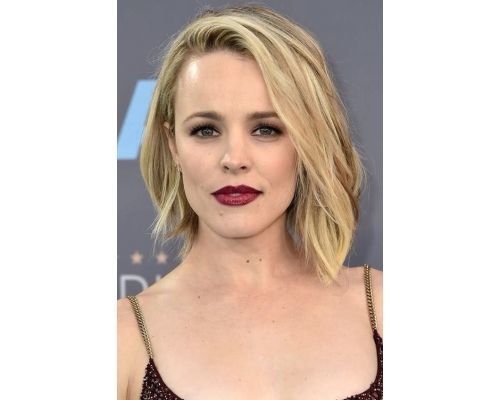 8. Asymmetric Bob
A trendy bob can be the best haircut for damaged frizzy hair as it frames your face, is versatile and also gives shape to your untamable tresses. A longer uneven cut on one side and a shorter on the other make this look extremely edgy.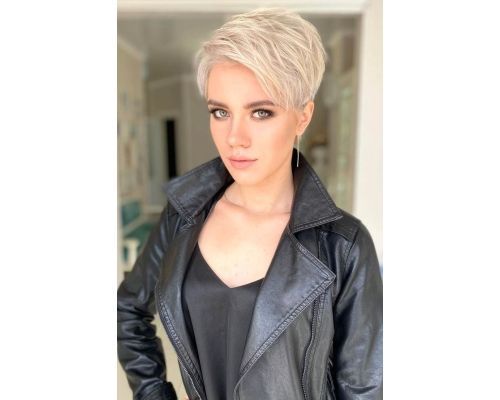 9. Pixie Cut For Frizzy Hair
If you are in search of thick frizzy hair hairstyles, a pixie cut will do the job for you. You can customize the cut with wispy bangs, side-swept fringes, jagged cut, or a dishevelled bob to add more character to your hairstyle.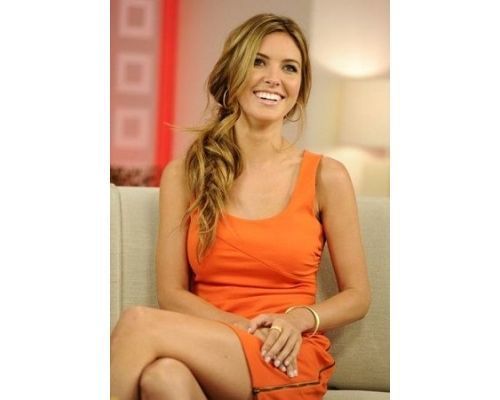 10. Side Swept Ponytail
This fun haircut for frizzy hair is simple yet very classy. It will look deceivingly intricate and also add a romantic touch to the overall hairstyle. You won't even need more than a minute to attain this amazing look.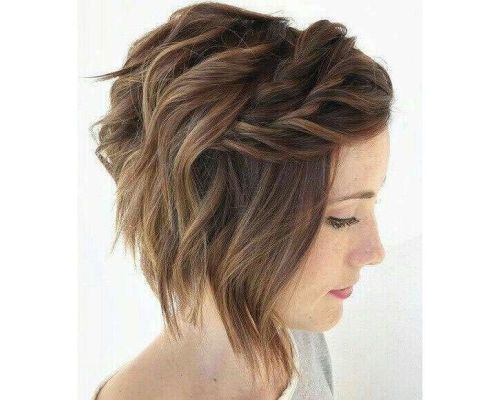 11. Braided Bangs With Stacked Bob
Stacked bobs work very well with curly frizzy hair. If you want to spice things up some days, go for loose French braids to give it a more stylish avatar while keeping your locks away from your face.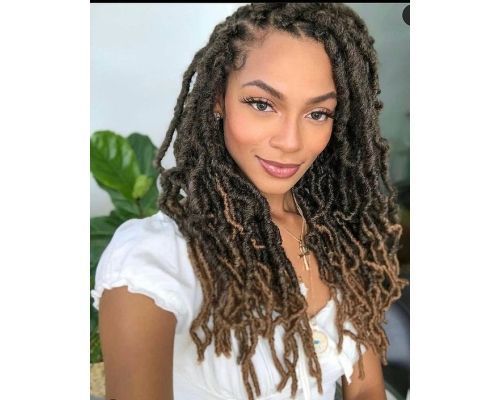 12. Twisted Maiden Braid
A romantic and simple twisted braid can make your natural curls look amazing at any occasion. No matter what haircut for frizzy hair you opt for, a twisted maiden braid will always make you look like a dream.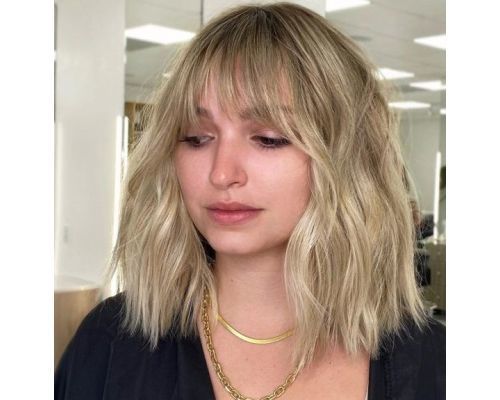 13. Curtain Bangs On Shag
If you have long hair and do not want to chop off too much of it, go for a long shag and let some wispy curtain bangs graze on your forehead. This is the perfect mix of sultry and messy, right?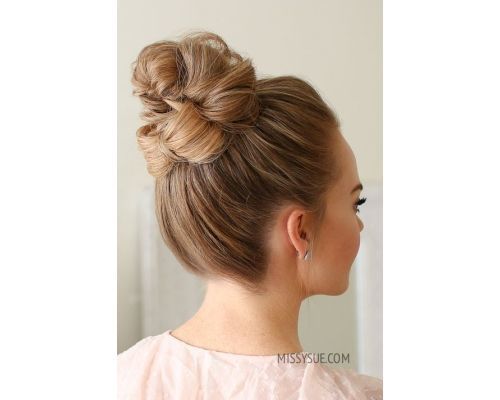 14. Bow Bun For Dry Hair
If you have straight and frizzy hair, styling it in a bow bun is easiest and very elegant. It will give your curls a fun makeover while making you look like a diva in no time.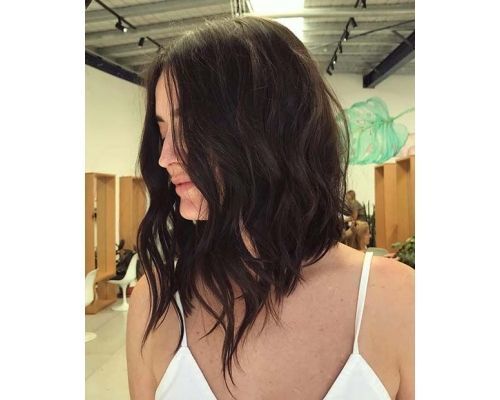 15. Long Wavy Bob
Long wavy bobs are among the best haircuts for thick wavy frizzy hair. Such a cut will graze your chin and look flattering even if you have shoulder-length hair. This modern-day tousled cut is interspersed with waves embracing your hair texture.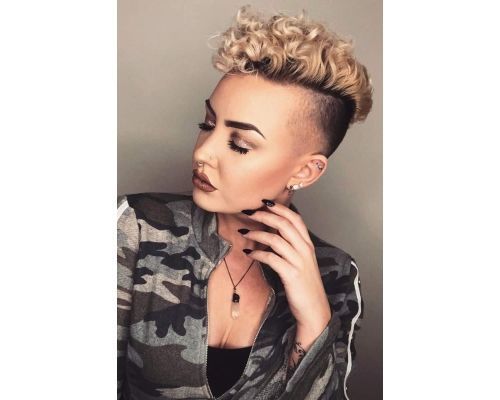 16. Faux Hawk Haircut For Frizzy Hair
A well done faux hawk will keep the texture of your curly mane intact while making it more secure and voluminous. You will only need some minutes for getting this updo and the results will blow your mind.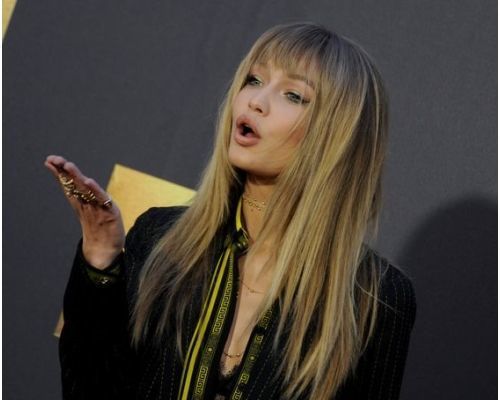 17. Birkin Bangs
Make your frizz look intentional with this cool and messy hairstyle. Although the bangs would require maintenance, the overall feathery texture of this haircut will complement your face shape very well.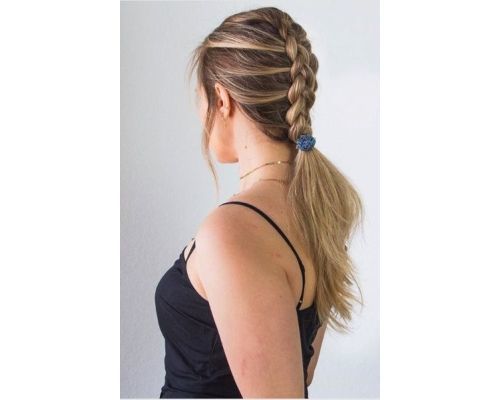 18. French Braided Ponytail
The easy and elegant French braids are wrapped in a gorgeous low ponytail for keeping the frizz at bay and giving your hair a stylish transformation. This is a summer-appropriate hairstyle that will instantly make you look very pretty.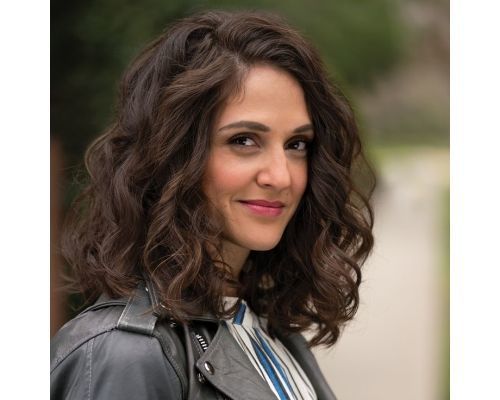 19. Long Curly Lob
If you have curly, frizzy and thick hair, finding thick frizzy hair hairstyles can be daunting. Try out a long and curly bob to give yourself a very charming yet casual look that will also add a lovely texture to your hair.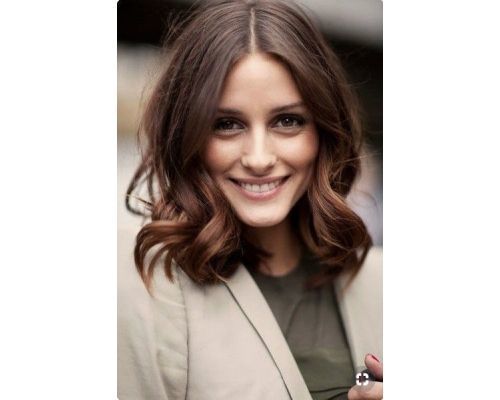 20. A Half Lob
A half lob will require you to go for shorter hair so that your curls can fit into an elegant lob. To get the perfect old Hollywood-style glamour, let your hair rest on one side and flaunt its beauty.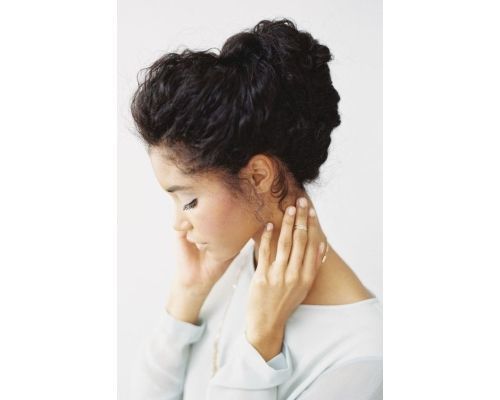 21. Folded Voluminous Updo
A volume packed high updo is all about folding sections off your curly hair into easy hairstyles for every occasion. You can show off your pretty features by keeping your mane all up and neatly away from your face.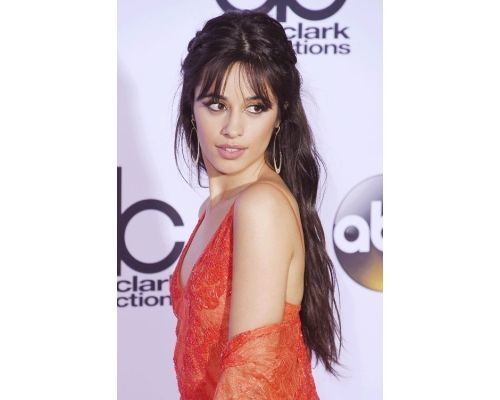 22. Twisted Pin Up Bangs
An elegant and simple haircut for dry frizzy hair is to wrap your curly locks around your finger to pin them up underneath. This will give you an old-school vibe and set you apart in a crowd for all the good reasons.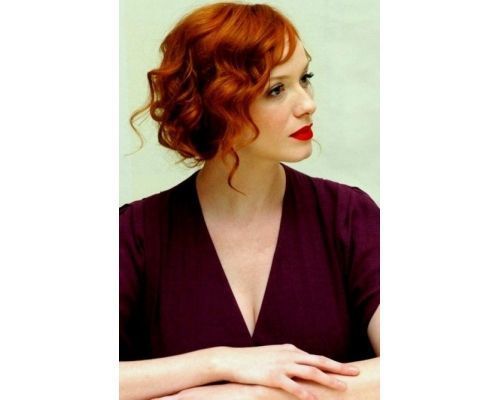 23. Faux Bob
If you are up for faking short hair without going for a chop, a faux bob will be your best bet. If you have layers, especially shorter ones, a faux bob will look incredible on you.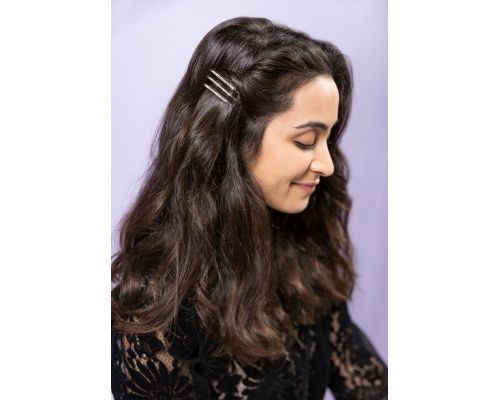 24. Accessorizing Frizzy Hair
Using bobby pins, scrunchies, or cute headbands can be the simplest ways of styling and taming your frizzy hair at the same time. You will garner a lot of style points without even putting in a lot of effort.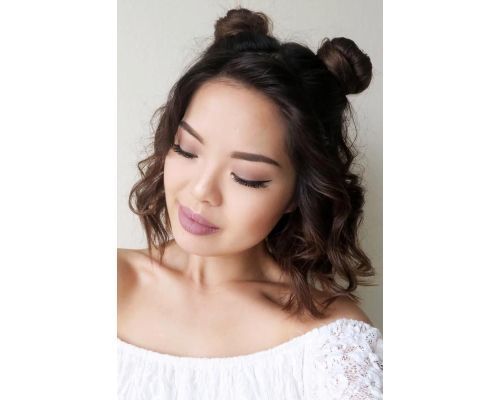 25. Half Bun
If you have short, frizzy hair, a half bun can easily become your go-to hairstyle. A simple twisted bun will keep your hair away from your face in a fuss-free manner and also make you look like a fashionista at all times.
By now, you already know that finding a haircut for frizzy hair is no rocket science. Just pick what suits your hair type and face shape the most and see your transformation in minutes!