31 Spectacular Hairstyles For Diamond Face Shape - 2022
Arunima Saha
Updated At 22 Sep 22
You might not be able to grasp the importance of figuring out your face shape right now. However, when you go for haircuts, you will realize the importance. It is imperative to understand how sharp your jawline is or how blunt your features are so that you can get a haircut accordingly.
When we specifically talk about hairstyles for diamond face shapes, you need to know that a diamond face shape comes with a razor sharp facial appearance. People with a diamond face shape have automatically joined the ranks of celebrities like Megan Fox and Jennifer Lopez.
How Will You Define A Diamond Face Shape?
Now, you might want to know the characteristic features of any diamond shaped face. We have mentioned them below.
1. Your chin will be tiny and pointed.
2. You will have wide cheekbones.
3. Your forehead will be narrow.
4. The length of your face is going to be longer than the width of your face.
5. Your hairline will be narrow as well.
6. The width of your jawline and your forehead will be similar, if not the same.
31 Spectacular Hairstyles For Diamond Face Shape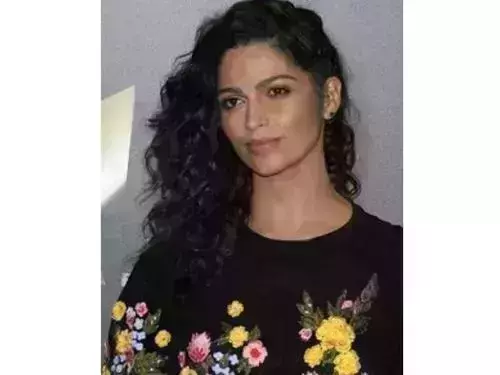 1. Side Swept Curly Hairstyle
Shreds of evidence point to the fact that side swept curly hair looks breathtakingly beautiful on a diamond shaped face. You can choose to pin your hair onto any side. Also, a curly hairdo will make your hair voluminous.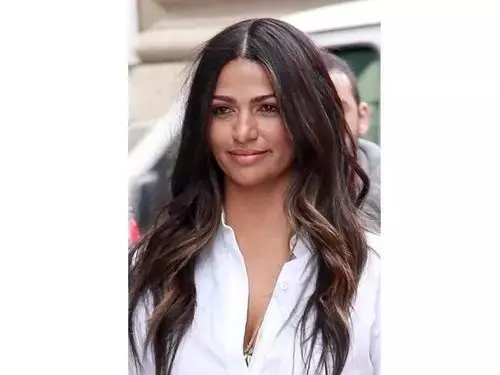 2. Wavy Hairstyle Near Your Cheeks
One of the best hairstyles for diamond face shape, wavy hairstyle works well all the time. One can take inspiration from Camila Alves and flaunt this hairstyle confidently. It is perfect for your diamond face. Also, generally, hair parted in the middle must be avoided. However, if you get wavy hair near your cheekbones, the middle parting won't become an issue.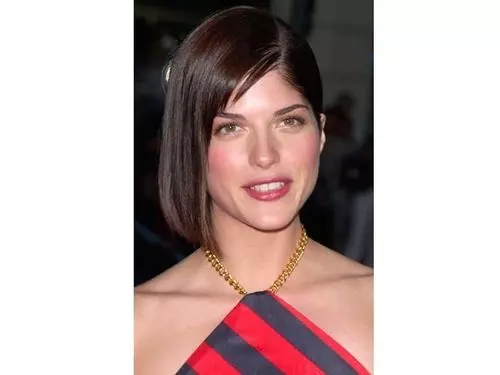 3. Side Swept Straight Hairstyle
Like side swept curly hair, side swept straight hair works wonderfully for people who want suitable hairstyles for diamond face shapes. Pinning all your hair onto a particular side is a risk free alternative for those who can't muster the courage to shave all the hair from any side.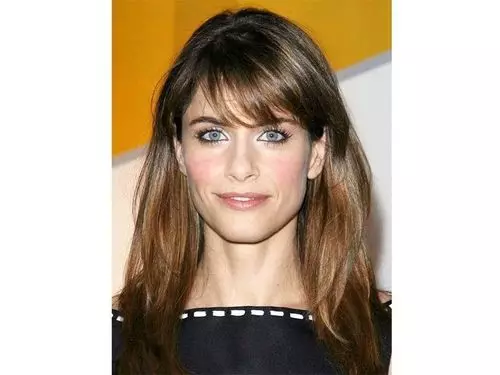 4. Fringes At The Center Hairstyle
Front fringes that are going to cover your entire forehead need to be avoided. Instead of that, go for feathered fringes that are limited to the center of your forehead. It will help in not focusing the limelight on your cheekbones.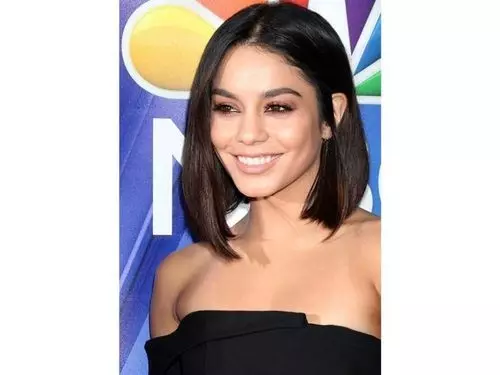 5. Just Below The Jawline Lob Hairstyle
Are you looking for a hairstyle that will alleviate your jawline? This hairstyle is ideal for everyone with a diamond shaped face. If the length of your lob is just beneath the chin, go for middle parting. Also, tuck the strands of hair from one side behind that ear.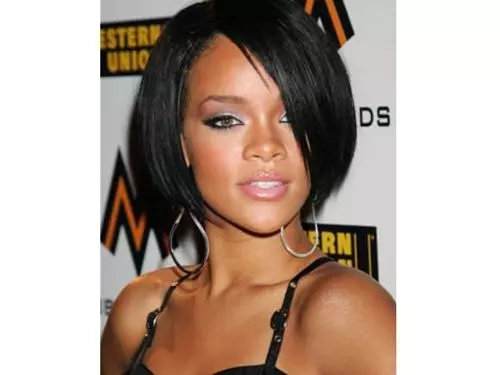 6. Bob Cut Hairstyle With Side Bangs
Why is bob cut hair with bangs that side swept look so flattering for people with diamond face shapes? It is because people no longer pay attention to sharp facial features.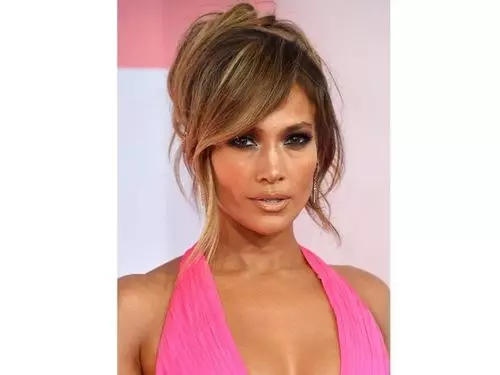 7. Voluminous Hair Updo With Long Side Swept Bangs
This is, probably, one of those hairstyles that will flawlessly flatter your face length, jawline, and forehead if you have a diamond shaped face.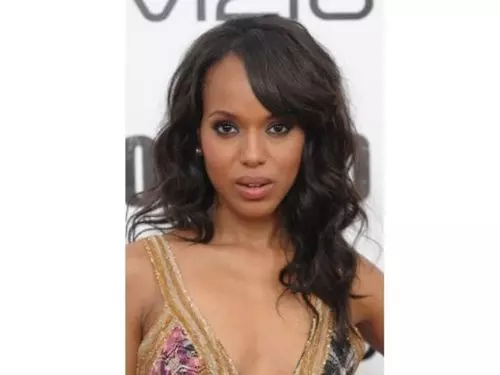 8. Side Swept And Face Framing Bangs
One of the best hairstyles for diamond face shape, this will help you balance out your narrow forehead. Also, it is ideal for those who can't get rid of their long hair and want to look gorgeous with a diamond shaped face simultaneously.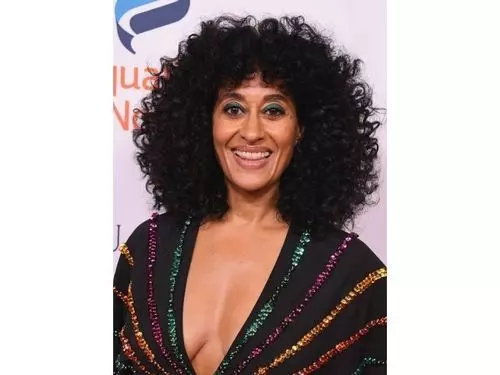 9. Curls And Bangs Hairstyle
This hairstyle for diamond shaped faces is beneficial in two ways. Firstly, it adds fullness to the sharp edged facial features. Secondly, it makes your narrow forehead a bit wider.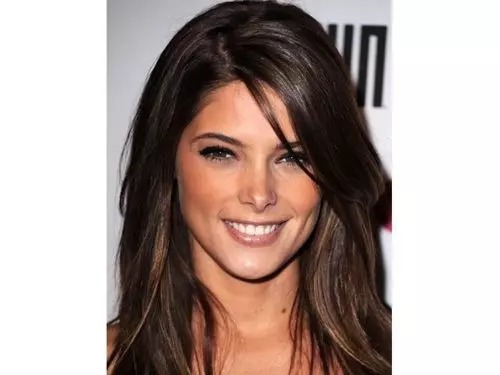 10. Side Parted Long Wavy Hair
Face framing is very important when it comes to people with diamond shaped faces. Those who are fond of shoulder length hair and waves around the hair at the cheeks can go for this hairstyle. Side parting adds finesse.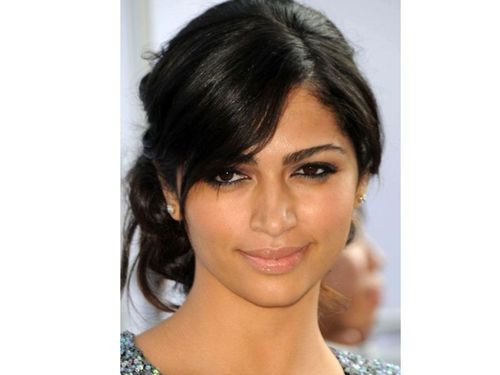 11. Side Swept Bangs For Tied Up Hair
If you want to highlight your kohl stained eyes, choose this side swept bangs hairdo that goes perfectly with a textured and voluminous low bun.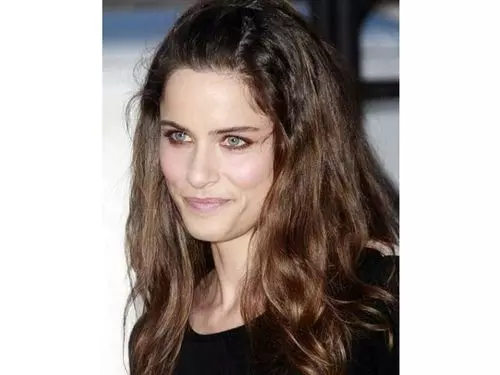 12. Fluffed Up And Pinned Up Bangs Hairstyle
At times, people with diamond shaped faces face the problem of thinner and narrower hairlines and foreheads. For them, this fluffed up hairstyle is perfect.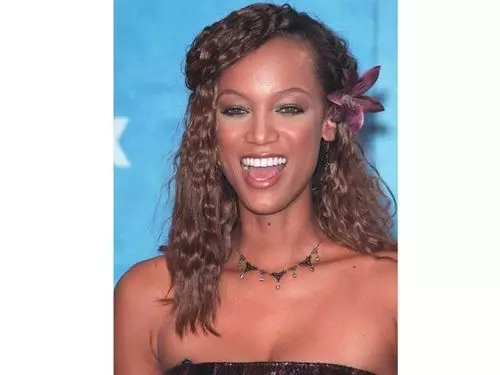 13. Bohemian Hairstyle For Diamond Shaped Face
Do you want to portray a beachy vibe through your hairstyle? Pair up your scrunched hair with a small flower tucked behind an ear. It will really suit a diamond shaped face.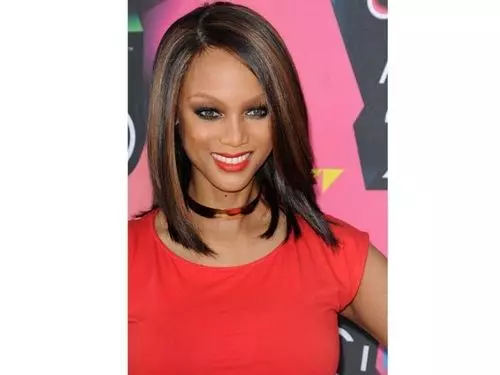 14. Chunkily Highlighted Straight Hair
Do you want to make your jawline and your forehead look wider than they are in reality? Do you want to take away the focus from the width of your cheekbones? If yes, go for this hairstyle.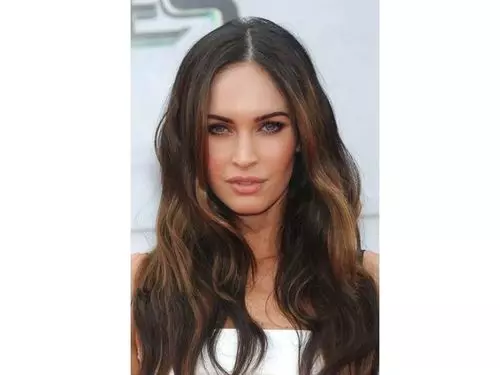 15. Off Center Parted Hair
Do you want a soft jaw? Do you want slim cheeks? Do you want your jawline to look less sharp? If your answer to these questions is yes, go for this slightly off center parted hair.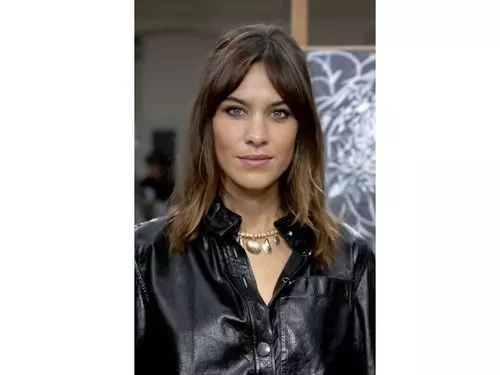 16. Curtain Bangs Hairstyle
Having face framing layers and touseled tresses that graze through your collar bones will make you look stunning even on bad hair days. It is especially perfect for people with diamond shaped faces.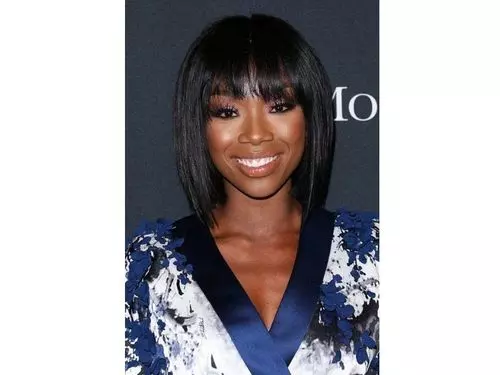 17. Blunt Bangs And A Sleek Lob Hairstyle
When we talk about hairstyles for diamond face shape, we talk about looking symmetrical. This hairstyle will widen your forehead. Sporting a sleek lob cut means framing your face aptly.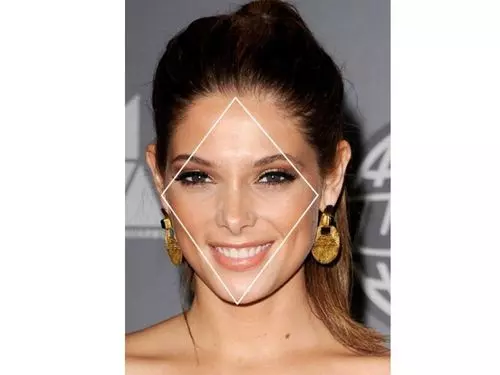 18. Voluminous Ponytail At The Crown Of Your Head
The main aim of people with diamond shaped faces is to make their cheekbones visually slender. Also, these people, like you, want to try out ways to widen their impossible narrow forehead. This hairstyle will help you get this look.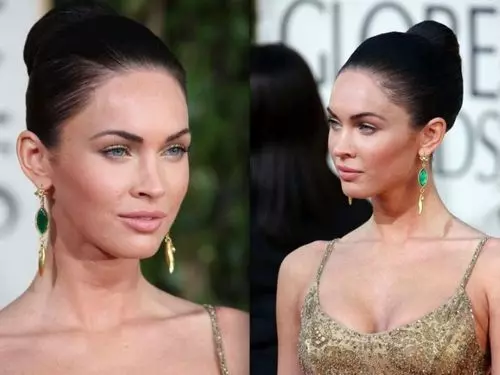 19. Super Sleek And Tight French Twist Hairstyle
Dear people with diamond shaped faces, hold your breath and jump into getting this impressive and glorifying hairdo as it compliments the shape of your faces perfectly.
20. Impressive High Bun Hairstyle
This hairstyle can also be called a mom bun. It adds definition to your cheekbones by pulling them upwards.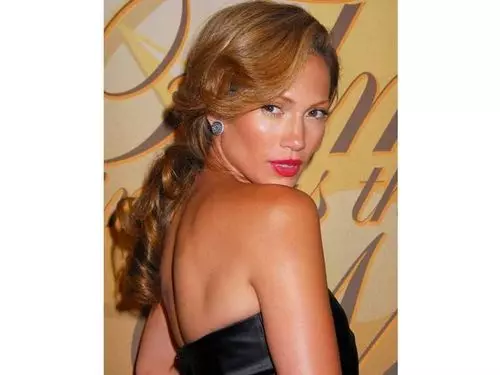 21. Ringlet Low Ponytail Hairstyle
Side swept bangs? Check. Curled hair into ringlets? Check. Retro style loose ponytail with a side parting? Check. Ticking off these boxes means you have gotten your ideal hairstyle for your diamond shaped face.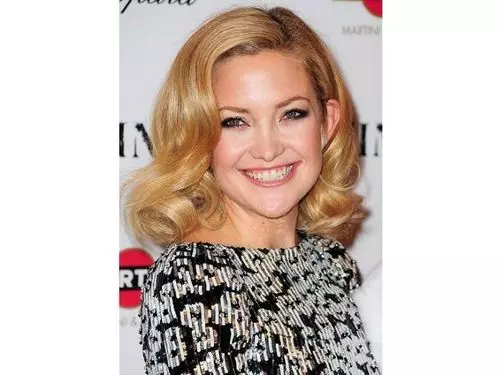 22. Retro Curls At The Hair Ends Look
Struggling with hairstyles for diamond shaped faces means struggling with getting a well proportioned look. If you want to ace the proportion factor, widen your jawline simultaneously, and are comfortable with curling the ends of your medium length hair, go for this hairdo.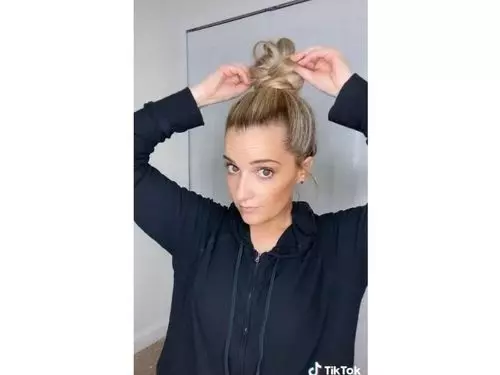 23. Backcombed Messy Bun
Comb the front of your hair tightly, and then tie the ends into a messy top bun to add a chic style to your diamond shaped face.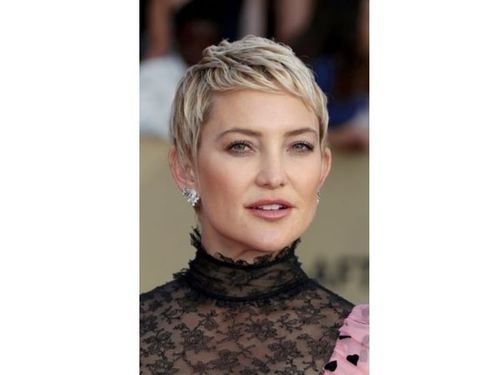 24. Kate Hudson Pixie Cut Hairstyle
The features of diamond shaped faces are angular, to be precise. Besides having a diamond face, if you also have ultra short hair, go for this hairstyle.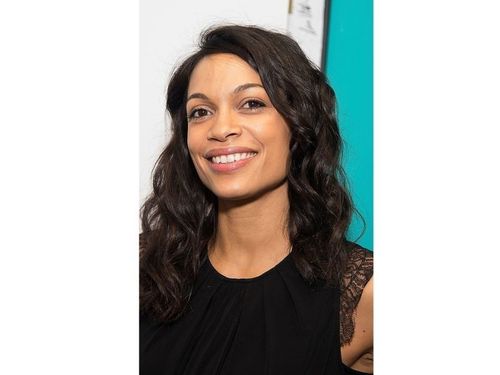 25. Flowy, Loose, And Curly Hairstyle
You might be uptight in nature, but you want to look carefree. You want to give frolic summer vibes by getting a customized hairstyle for your diamond face shape. This hairstyle inspired by Rosario Dawson will help you in the long run.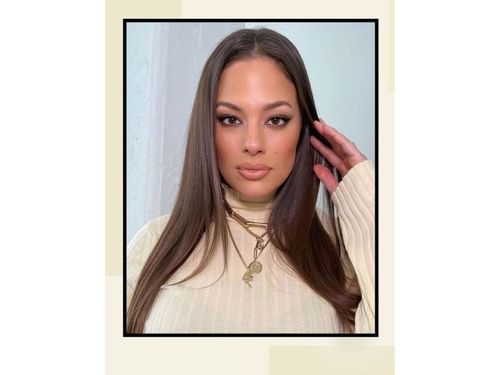 26. Center Parted Polished Hairstyle
Don't worry if you don't have volumized, curly hair that can be turned into a puff. This hairstyle for diamond face shape will work despite the appearance of the hair being too thin and too sleek.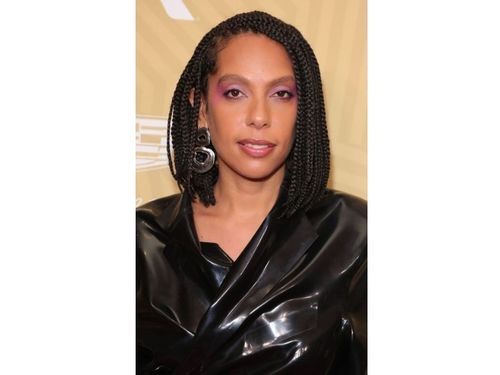 27. Fully Braided Bob Cut Hair
This hairstyle checks all the boxes that scream perfect hairdo on a diamond shaped face. Take some motivation from Melina Matsouka and run straight to a salon.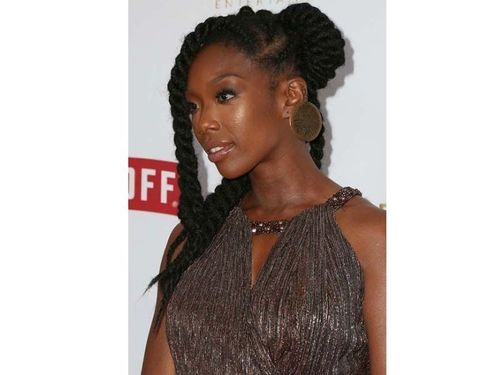 28. African Braided Jumbo Twist Hairstyle
If your ethnicity is African, this braided hair updo will look amazing on you. Even if your ethnicity is different and you like braided hair (not just French braids), pick this hairstyle to go in sync with your diamond shaped face.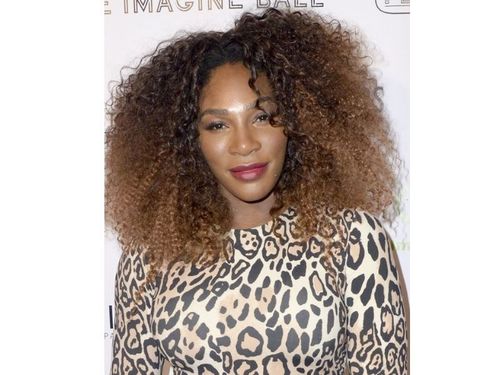 29. Naturally Curled Hairstyle For Diamond Face Shape
In case you thought that a volumized curly lob cut hair wouldn't blend well with a diamond shaped face, let us pop that bubble and prove you wrong by giving you the example of the famous Serena Williams.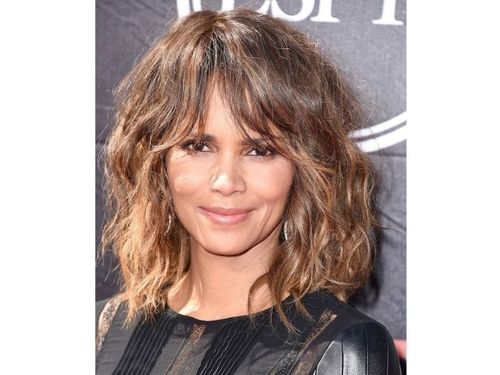 30. Wavy Lob With Bangs
One good thing about this hairstyle for a diamond face shape is that it doesn't thin down towards the ends. Fortunately, the volume of hair towards your chin in this hairdo will be able to add the fullness your face needs.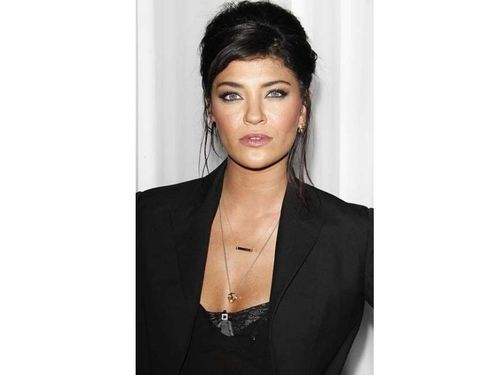 31. Perfect Puffed Up Bun For Diamond Shaped Face
If you think that a front puff won't look good on you, then choose this hairdo. This hairstyle is simple and elegant. Few strands of hair come out loose from the puffed top bun and make your look even more spectacular.
Our Final Note
Let us give you a bonus gift since you made time to go through the hairstyles for diamond face shapes compiled above. The bonus gift is a list of pointers to keep in mind before you choose your hairdo for your diamond shaped face.
1. Your main aim is to make your jawline and your forehead appear wider than they are in reality.
2. Adding height to the top of your hair is a strict no no.
3. Ensure that your jawline doesn't look sharply edged.
4. Find an illusionary way to make the length of your face a tad short.
5. Prefer side parting of hair.
6. Avoid the hairstyle that accentuates the angular facial features.
7. When every option fails, opt for a curly hairstyle.