51 Best Layered Haircuts And Hairstyles For Women
Natasha Rajesh Dhamale
Updated At 10 Aug 23
Hairstylists always add the sparkle to the hair by giving them texture, and that is done by adding layers to the hair. Whether it be graduating or free-falling layers, the liveliness and volume that layers add is just unmatchable.
Short hair or long hair, curly hair or straight sleek hair, layers make every kind of it look better and fabulous. Let's take a look at which haircut and what layers would go the best on your gracious locks by looking at the top layered haircuts of all time.
51 Best Layered Haircuts For Women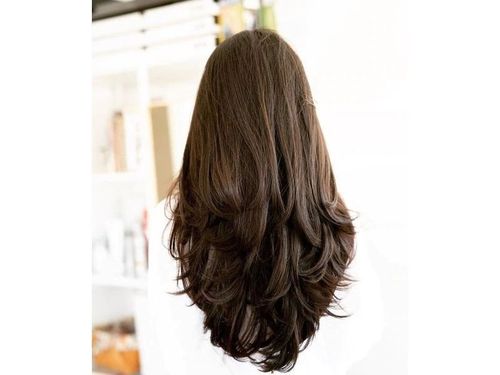 1. V Cut On Long Hair With Numerous Layers
On wavy or straight long locks, the v shaped haircut looks so pretty from the behind as it literally creates a v shape at the back brings texture, volume and an edge. Its literally a rage and the most exciting haircuts for women.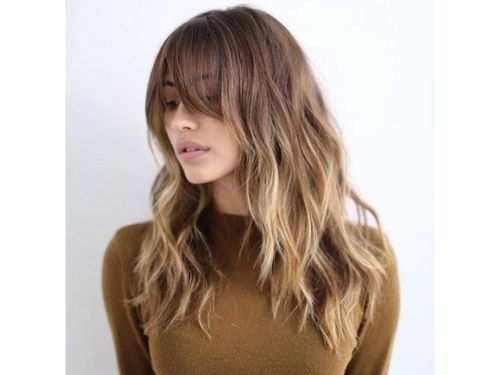 2. Chest Length Balayage Layered Hair
What makes a balayage glow better? The answer will always be beautifully chopped layers which are subtle but numerous. The curtain bangs in the front don't give the exact bangs look but add definition to the hair and shape of the face. A brilliant choice of hairstyle if you want a different look without risking it all.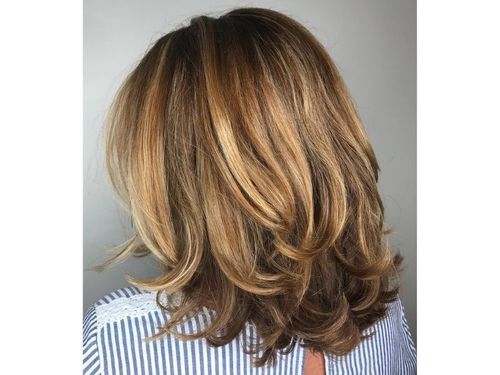 3. Shoulder Length Bob With Multiple Layers
A bob cut with short and simple layers gives the flowy and attractive look to your personality. Not only that but it will also make you look younger than your age.
Check out our guide to find the best perm hairstyles which have been trendig this year. From textured, wavy hair to long perm hair, we have covered all of them.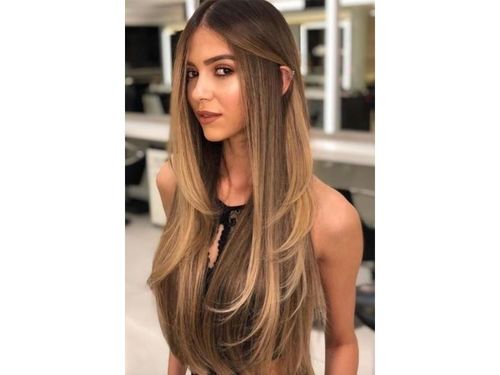 4. Straight Sleek Long Hair With Minimal Layers
Straight long hair with the least number of layers gives away a gleaming and polished. It will help you to maintain the length of the hair yet adds some flow and texture to it.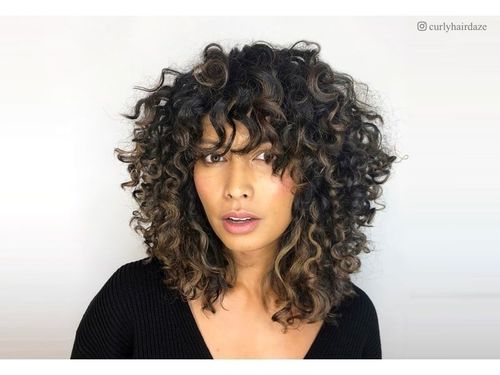 5. Coiled Curly Hair With Layers And Bangs
Layers are a great way to enhance the curls with women who have extremely curly or coiled hair. The hair looks extravagant with the curls and the touch of bangs give a defining shape to the entire face.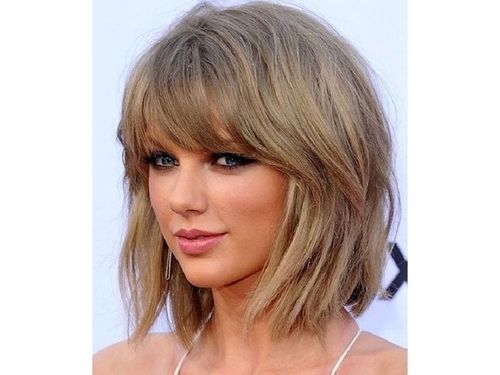 6. Shag Bob With Bangs
A shag bob has shabby layers to it with are not consistent in rising or falling, but are cut out in an edgy manner to perceive the shabby look. The bobs are a great add in for women with bigger foreheads. You can also opt for long shag haircuts as these look stunning as well.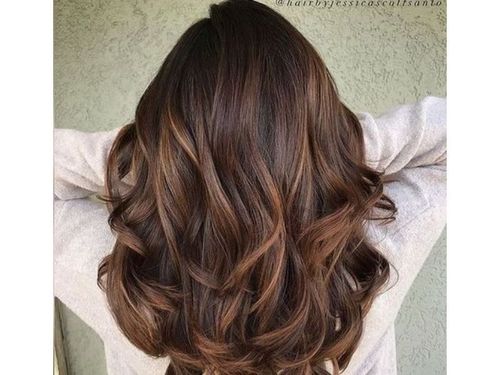 7. Swampy Layers On Long Hair
The swampy layers are the type of layers which are cute and free falling. They give the entire cute faced look and look absolutely adorable with minimal effort.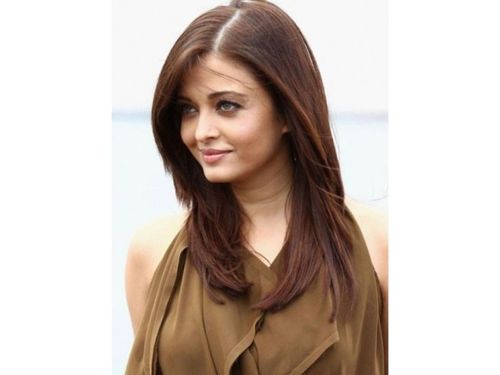 8. Layers On Straight Brown Hair
Brown hair create an engaging hair style when layers are incorporated to it. the straight-haired layer is a classic and looks simple yet easy.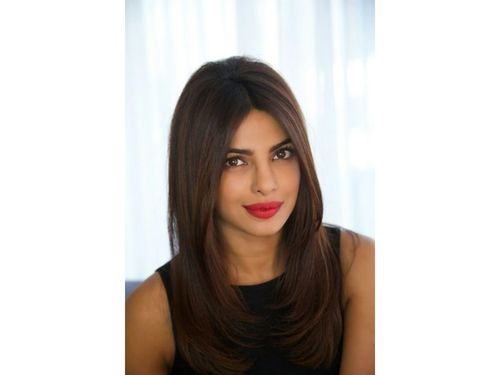 9. Face Framing Descending Layers
The face framing layers look gorgeous and even better when they are chopped in the descending pattern. It has been one of the signature hairstyles of actress Priyanka Chopra.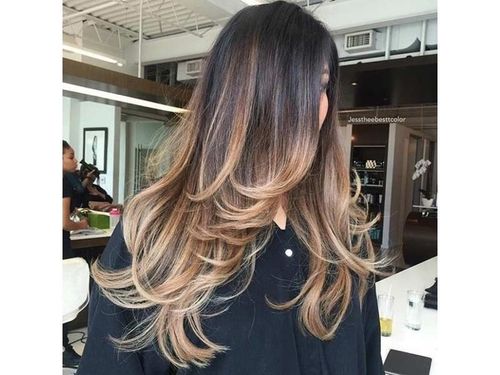 10. Balayage On A Long Layered Haircut
A beautiful light balayage on dark colored long locks with the swampy layers to give in some texture is one of the most attractive and trendy hairstyles of these times.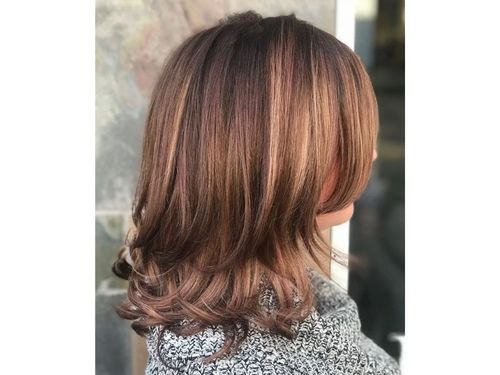 11. Two-Tiered Layer Haircut
The two-tiered layer is one of the simplest haircuts yet look absolutely stunning on short and medium hair. It looks the best on free-flowing bobs and adds minimal variation to it.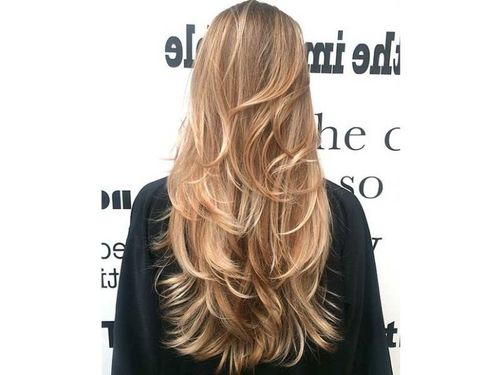 12. Multi Layered Haircut On Long Hair
Multiple layers on the lower portion of extensive long hair looks extremely graceful and also gives the fuller hair look. The multiple layers give extra volume.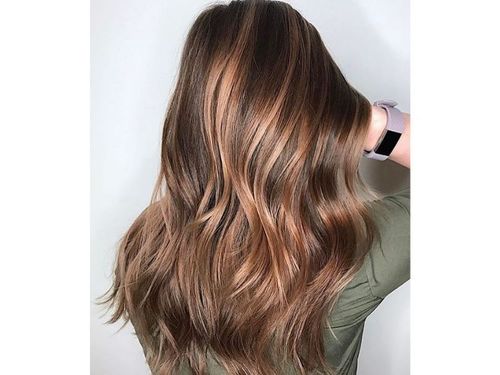 13. Sprinkled Layer Haircut
The sprinkled layer haircut includes a few layers here and there. They aren't in any specific structure or pattern, but the asymmetry produces an amazing look.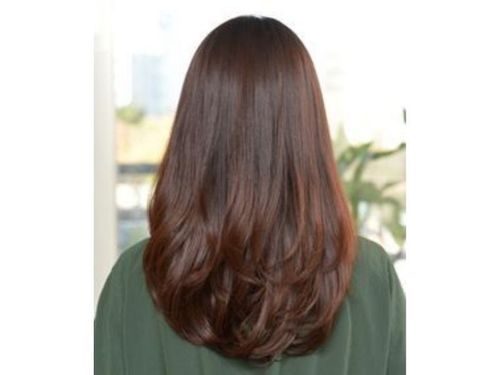 14. U Cut With Subtle Layers
The U cut is the haircut which is a little similar to the "V Cut", just instead of a more sharpened edge, it is rounder and curvier at the bottom, producing a shape to the hair at the bottom. If there are minimal layers at the bottom it gives away a very captivating yet cute appearance.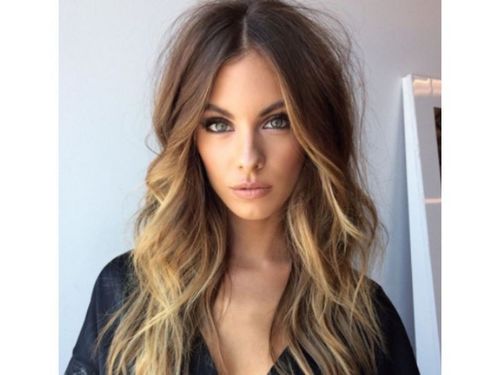 15. Voluminous Layer Haircut
A layered haircut specifically curated and styles in a manner to add volume and make your hair look fuller is the absolute thing. The curves and waves in styling help to accentuate the haircut.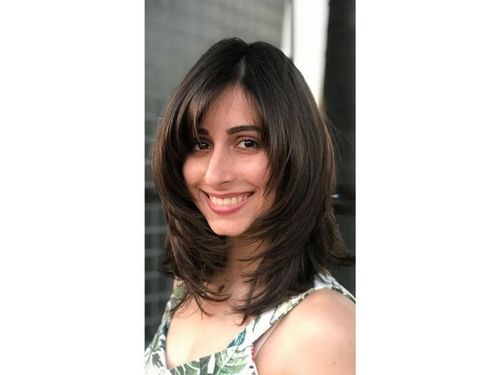 16. Short Hair With Face Framing Layers
A short haircut reaching between your neck and shoulders is a very low maintenance yet appealing hair look to sport. Add a little face framing layers to it and right there is the magic to getting a transformed look altogether.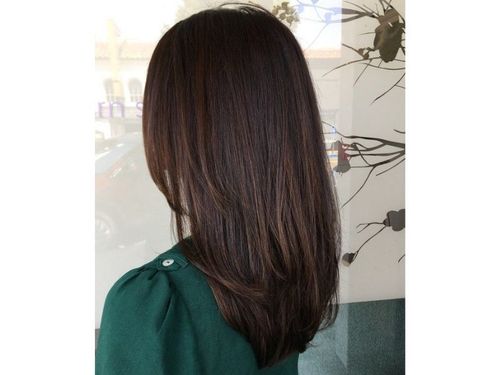 17. Light Layers Highlighted With Minimal Colors
Nominal layers on the which are not that strong in nature, enhanced with a bit of color a little in contrast to the natural hair color is another great option in the hair style frontier.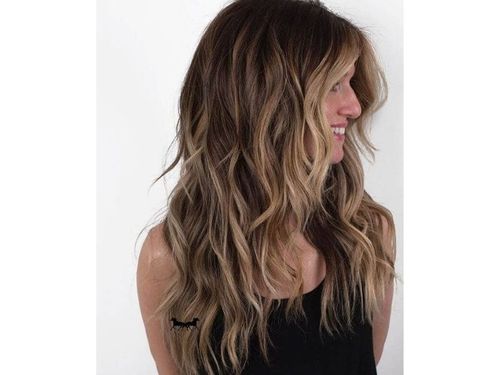 18. Wavy Layers On Long Hair
Layers and waves on long stunning locks create wonders. The dimensions and structure that layers create on hair compares to nothing.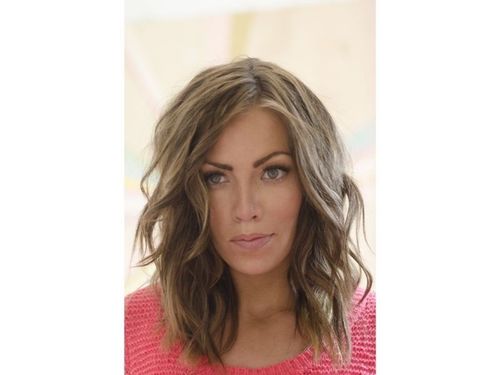 19. Bedhead Layer Haircut
The bedhead layers are messy and the most carefree, yet a pretty and sensual haircut that a women could opt for. The layers are shuffled and not too taken care of.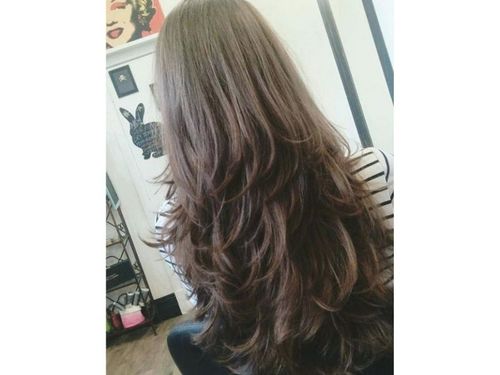 20. Multi Layers On Long Hair
Multiple Layers on short hair look enthralling and give a distinguished look to the bob haircuts, adding volume to the short hair.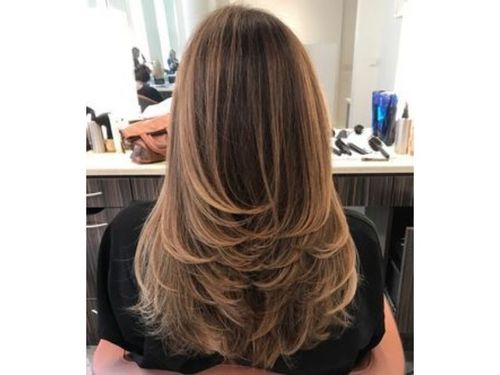 21. Angled Layers
The haircut where the layers are meticulously ordered to form a steady pattern of layers is another elegant haircut women desire to keep.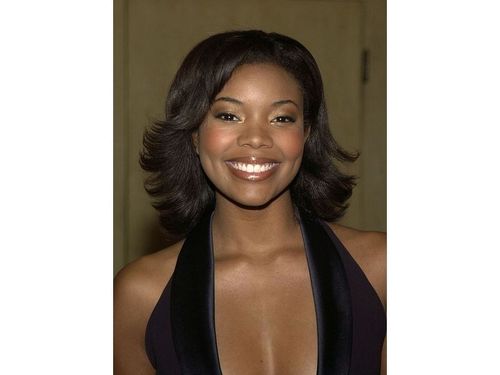 22. Flipped Layers
The haircut where the layers are flipped outwards gives another variation to the normal free-falling layers and looks edgy yet graceful in an old school manner.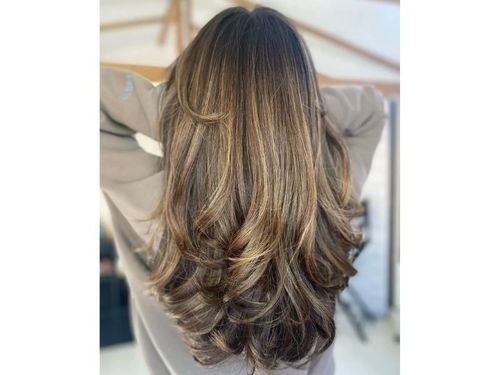 23. Swoopy Layered Haircut
Swoopy layers are smooth yet they have movement. They have dimension yet are curvy and manage to personify a sleek look. These layers look extravagant when the hair is left open or even when it is tied up in pony tails.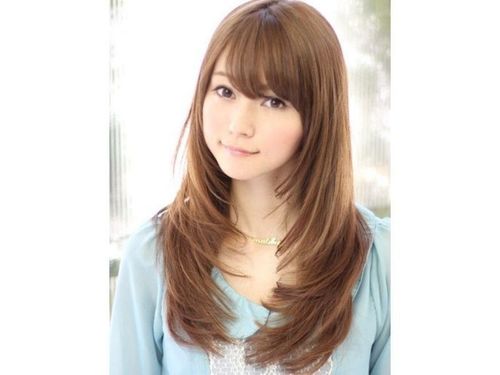 24. Front Layers With Bangs
Want to have a cute demeanor and look younger without getting short hair? Then this one is the perfect balance of both. The front layers look stunning and the bangs will make you look so much younger than you are.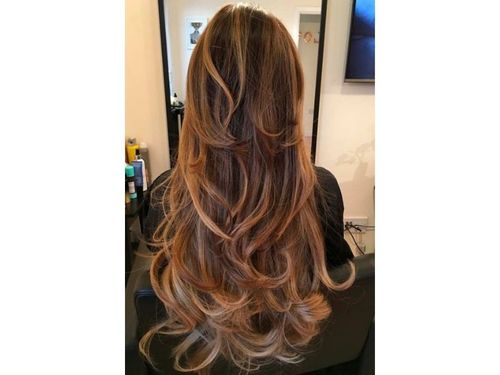 25. Bouncy Layered Haircut
A long-layered haircut which is styled to give a bouncy look to thick luscious locks is the perfect haircut and will never grow old.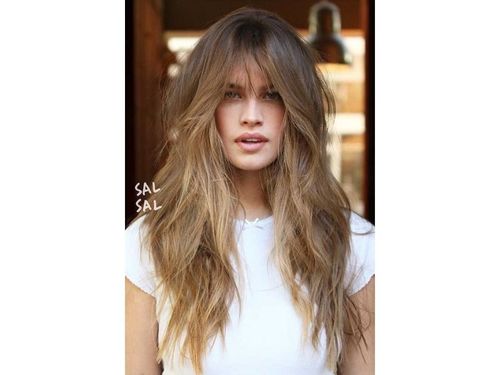 26. Tousled Layered Haircut With Bangs
A layered haircut which has been styled in a tousled way is the absolute carefree look to opt for. The bangs complete the look in the most flawless manner, especially for women with slightly bigger foreheads.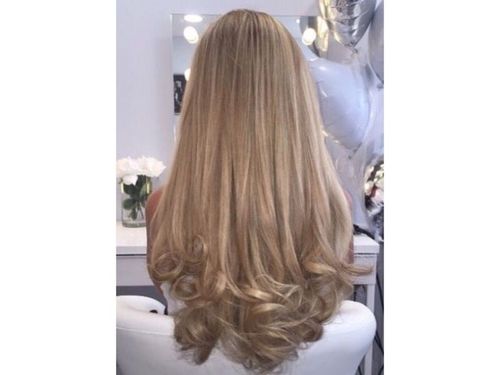 27. Curls Layers At The End On Long Hair
Another beautiful and simple haircut to go for if one doesn't like to much change by keeping their hair long with just the minimum layers at the ends which are styled to be curled up.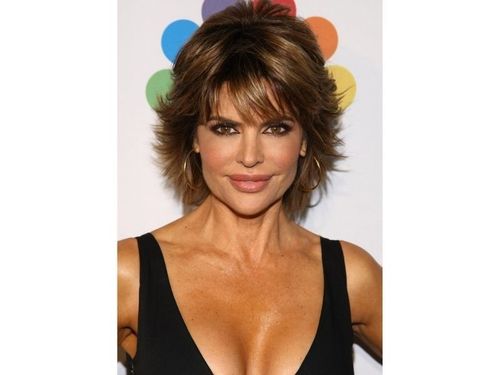 28. Razor Haircut
The razor haircut has fine cut layers which occur one after the other in succession right from the head above.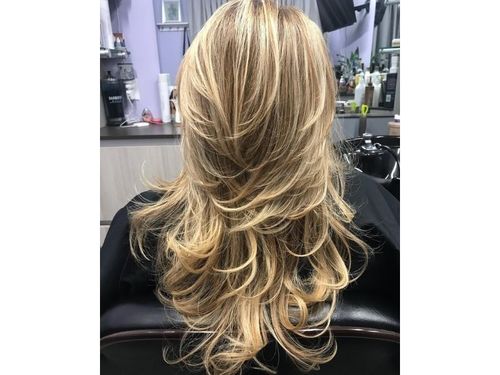 29. Feathered Layer Haircut
Feathering technique on haircuts allows to create tremendous volume on thin hair through addition of layers and the way the hair is chopped.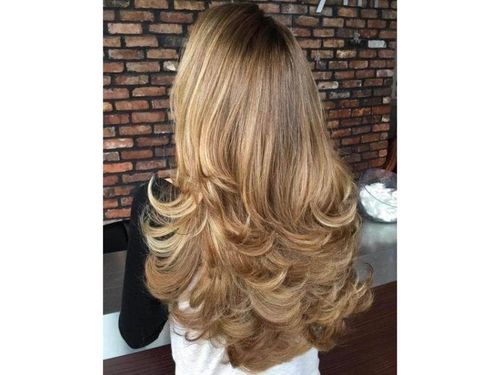 30. Heavy Layered Haircut
Heavy layered haircut looks good when left open as well as on half do up hairstyles and even in pony tails.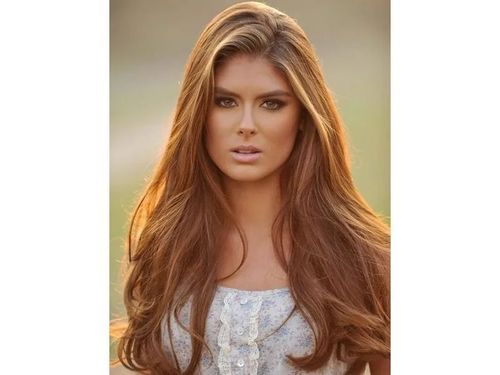 31. Long Layers
This haircut does not give out an edgy look. It simple and free falling. There are layers but pretty minimal as they are long than the usual heavy and feathered layers.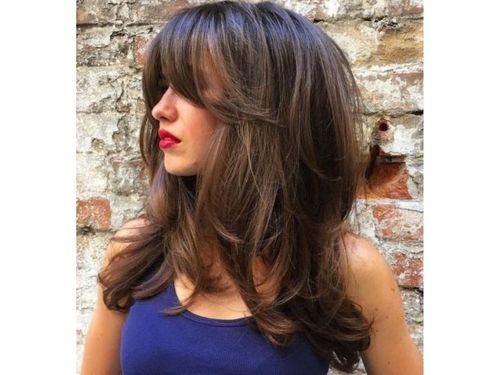 32. Loose Layers With Curtain Fringes
These are again pretty loose layers, just enough to add a little texture to the hair and the curtain fringes are the addition of the little drama to the haircut.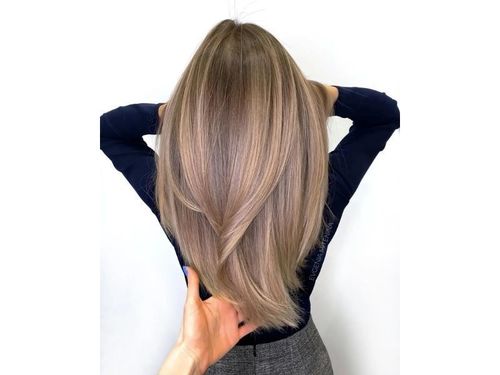 33. Straight Chic Layers
Long straight hair with just subtle layer additions for the minimal dimension to the hair make up for the chic and formal look for women.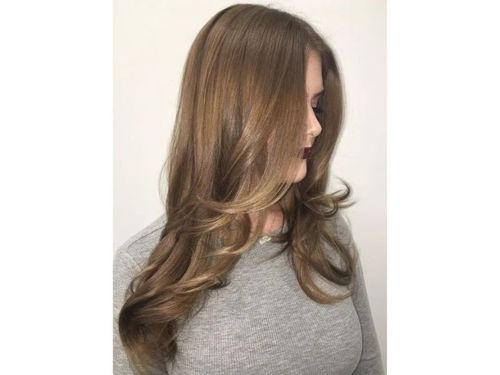 34. Descending Layered Haircut
The layers shorter before and start to get longer and longer as we move below the hair is the descending layered haircut. This haircut has always been in the trending charts and is an all-time sensational look.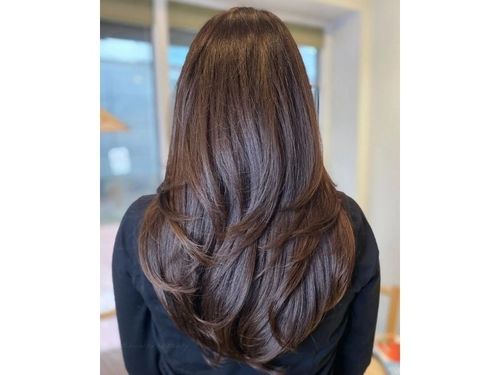 35. Soft Feathery Layered Haircut
This haircut is same as the feather layered haircut, just in a more elusive manner. The feather chops are weaker and less tangled. But it has the similar flair that the feathered haircut has.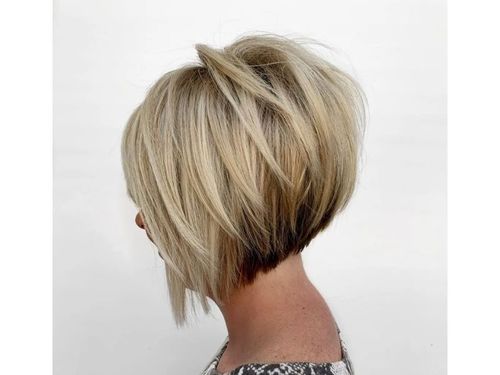 36. Graduated Bob With Layers
A graduated bob is a bob haircut where the hair at the back of the head is shorter with a gradual angle of longer hair towards the front of the bob. Add in some sassy layers to this and there is a haircut which is completely freestyle and a lot different from the normal ones.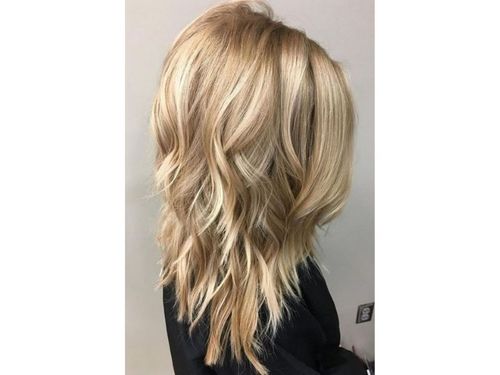 37. Edgy Layered Haircut
The edgy layered hairstyle is the one which has sharp razor cuts to it with a mix of longer and shorter strands of hair. Not a piece of cake for everybody but definitely an unusual haircut.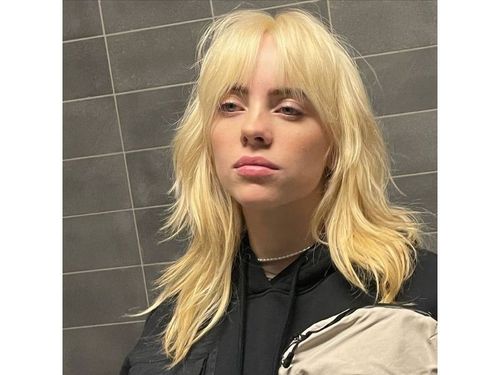 38. Wolf Haircut
The wolf haircut is again a layered haircut which is best suited to thin hair as it tried to enhance thin hair into looking better. It is a wild edgy haircut with front or side bangs.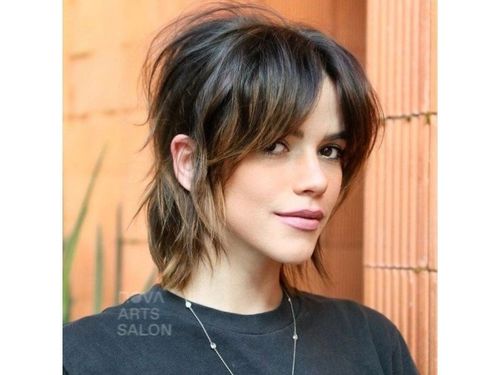 39. Mullet Haircut With Layers
The mullet haircut looks extremely goth and chill when added a bit or layers to it. Again, it isn't a haircut every woman would carry off, but the mullet haircut gives the untamed and savage edge to your personality.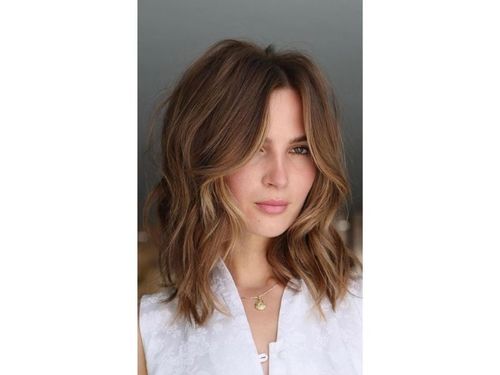 40. Lob With Layers
The lob is a bob haircut which is a bit longer than the general bob. Some addition of layers to it and it makes up for an absolutely stunning haircut.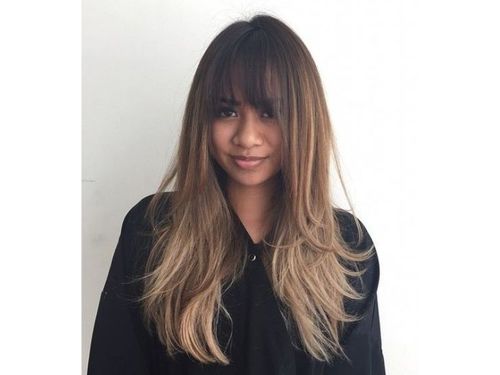 41. Long Layers With Full Bangs
Another phenomenally graceful hairstyle to go for is long hair with long layers on them and a forehead of full bangs. This is another hairstyle specifically for women with broad foreheads.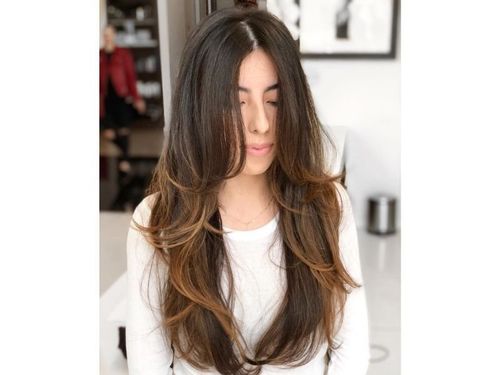 42. Dynamic Layers
Layers chopped in bigger portions to showcase a more dynamic and flabbergasting look is an amazing haircut to go for.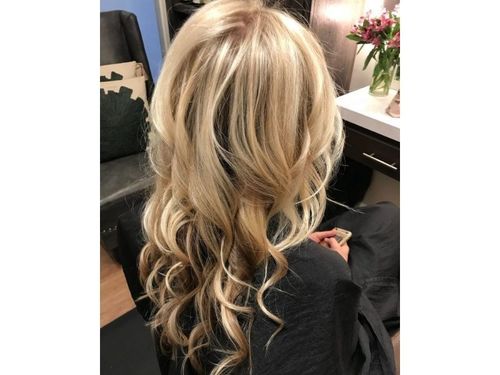 43. Swirly Layers
The layers styled into being swirly at the end is a great hairstyle for longer hair. The swirls accentuate the hair especially if you have colored hair.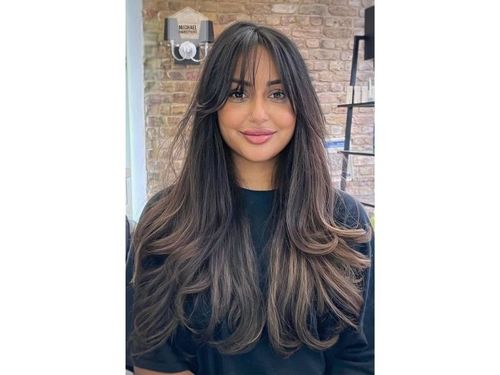 44. Wispy Bangs On Long Layered Hair
Wispy or see-through bangs look gorgeous or well-maintained long hair which have long lush layers on them.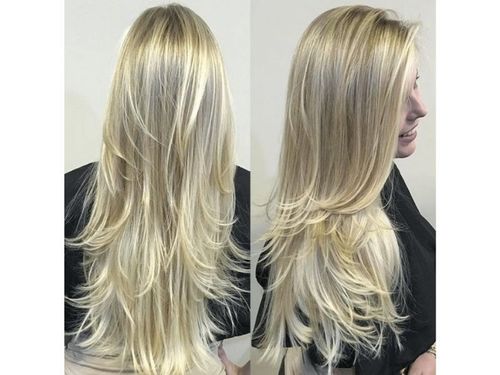 45. Wispy Layered Haircut On Long Hair
Wispy flowy layers on thin hair are another great haircut for long, silky, smooth hair. The layers look absolutely pretty and make for a wonderful haircut on long locks.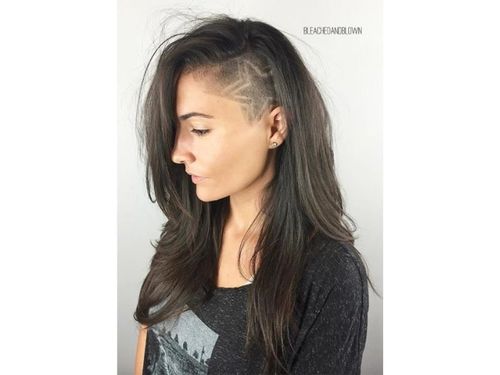 46. Layered Haircut With Shaved Head
Shaved head haircuts are really a gut-wrenching choice to make. This is the haircut for you if you are daring enough to go for it.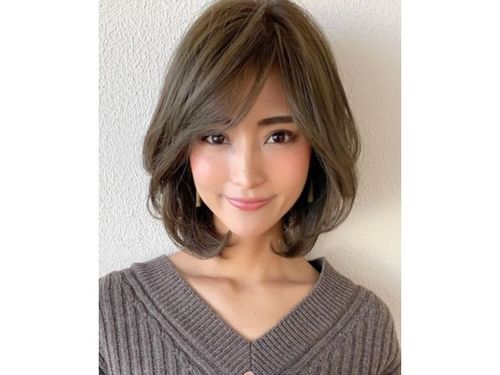 47. Short Bob With Side Curtain Bangs
This is a haircut which is absolutely adorable with curved in hair which reside at the jawline, with some extra added in subtle layers. The curtain side bangs in the front make it even better.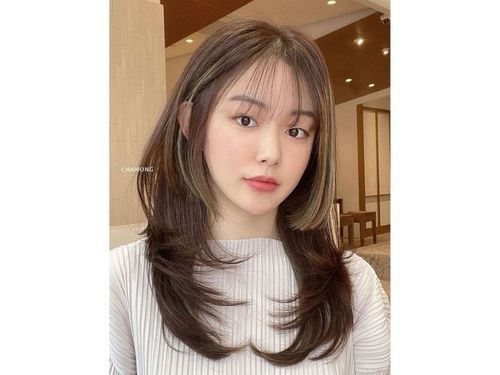 48. Hime Layer Haircut With Wispy Bangs
This complete haircut has been picked out from the Asian pop culture. The hime layers are sudden cut hair which create a step in the hair.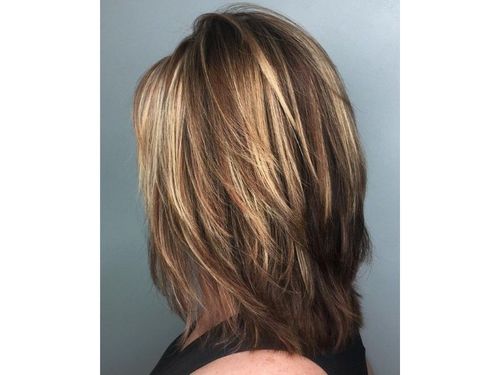 49. Disconnected Choppy Bob
In a disconnected bob, the layers have sudden downfalls and sudden rises. There is no symmetry. But this creates a messy and attractive look.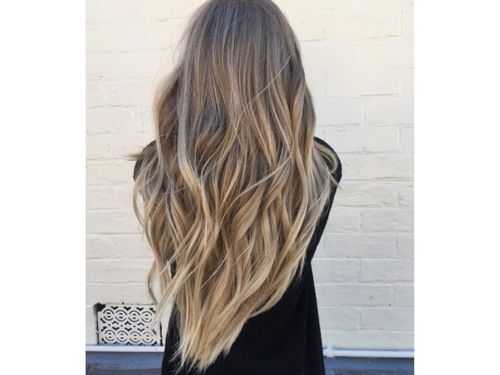 50. Elongated Layer Haircut
An elongated layer cut is similar to the v layer cut but is deeper and more tapered towards the end.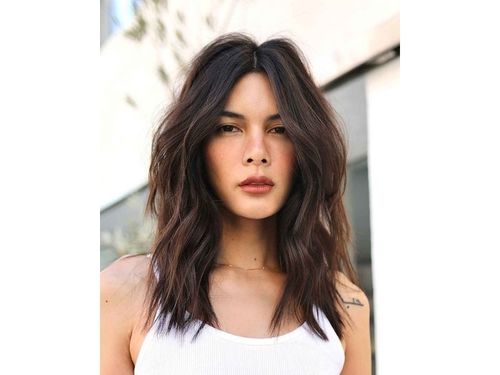 51. Middle Parted Medium Length Layered Hair
A middle parted layered haircut on medium length hair is an attractive and ravishing haircut for any hair type.
Layer haircuts are supposed to be decided based on the length of the hair, type of the hair, hair thickness, color of the hair and so much more.