55 Stunning Long Bob Hairstyles - 2023 (With Images)
Ankita Ghoshal
Updated At 25 Aug 23
A lob or long bob has always been a flattering haircut for women across ages. It suits a lot of complexions, hair textures, and face shapes; and that is what makes it so versatile and loved. Lobs are undoubtedly universal, classic and just timeless, to put it simply. If you are considering getting a long bob, here are 55 stunning bob haircuts for you to choose from.
55 Best Long Bob Hairstyles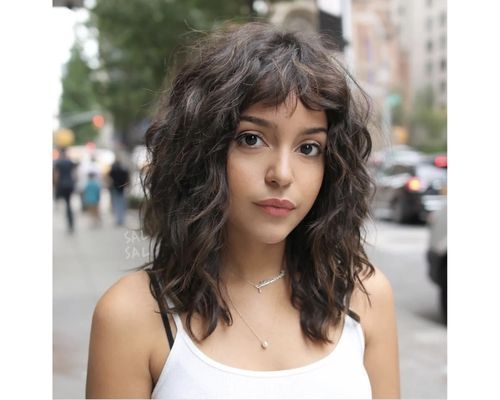 1. Curly Long Bob
The long bob cut can be a perfect styling option for any big fucntion. A combination of layers with side parted hair can make your lob cut and overall look amazing. Pair it with the right makeup, accessories and you are all set to attract attention for sure!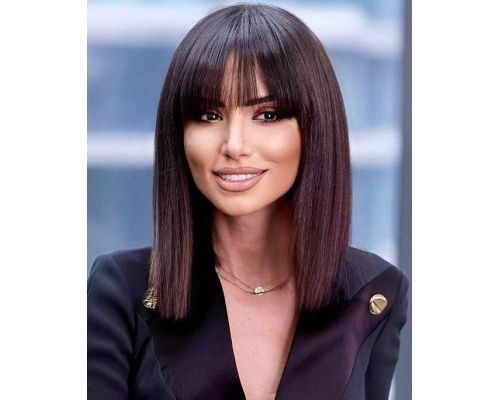 2. Straight Blunt Lob
This timeless hairstyle on sleek medium hair will give you a very polished feel and appearance. You can wear it down or make it more experimental by trying different updos.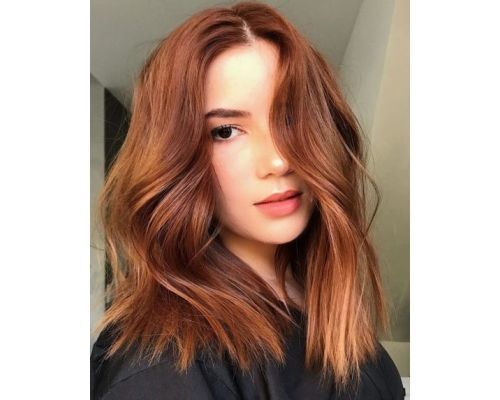 3. Bright Razored Lob
A razored lob grazing your shoulders can make even the waviest and thickest hair look well-managed and neat. No matter how you part it, you will get the right face-framing style always.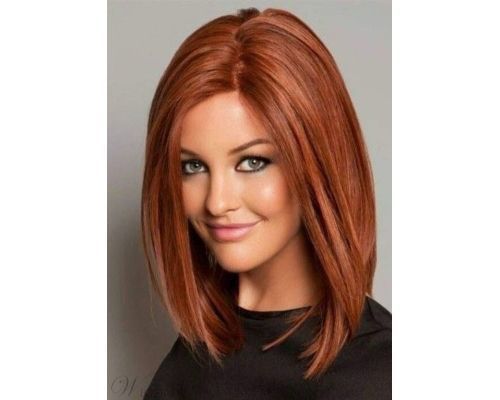 4. Auburn Long Bob
Spice up your lob with a fresh new hue to make all the heads turn. Straight long bobs in auburn or chocolate shades look very hot; making you the show-stopper at every event.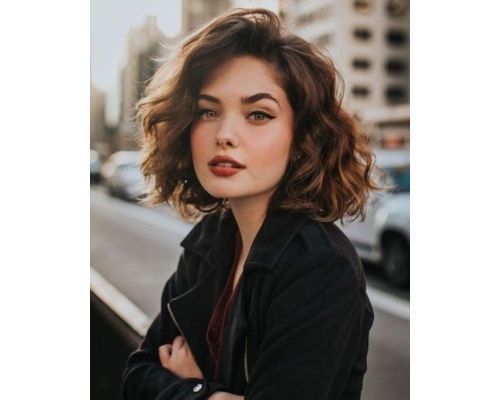 5. Lob With Waves
You can make your long bob transform into elegant hairdos if you pair them up with gorgeous waves. Even a sleek A-line lob will look wonderful if you add subtle loose waves into your hairstyle.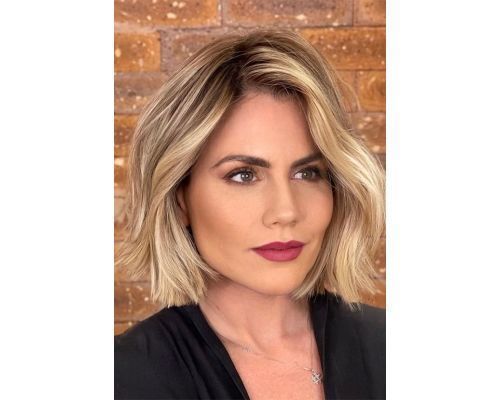 6. Layers On Honey Blonde Lobs
The perfect lob haircut for long hair comprises of layers, of course! To take things to the next level, you must try experimental hair colours like honey blonde for adding an oozing softness and warmth to your haircut.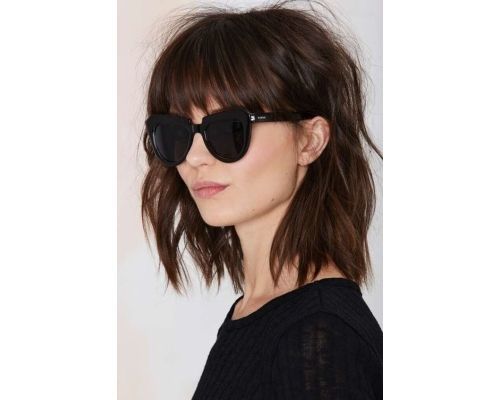 7. Shaggy Long Bob
If you have straight hair, wear it in a tousled, shaggy bob that gives off a very edgy urban vibe. Your messy and straggly razored pieces will create an aura of mystery while framing your face beautifully. if you are looking for bob hairstyle with bangs, then this haircut can be an amazing option.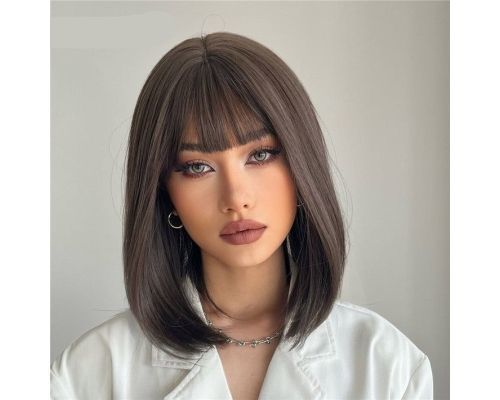 8. Sassy Lob Cut
This sassy style of long bob will strike the perfect balance between long and short hair. This will make you look very well-groomed and even ponytails look very stunning in this haircut.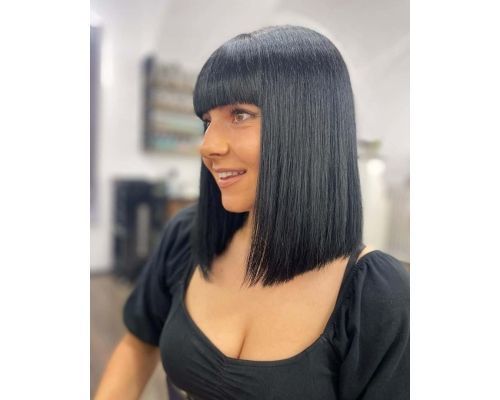 9. Blunt Bangs On Long Bob
A stylish and low maintenance long bob is great for people who want their hair colour to last for a long time. The bangs with their bluntness contrast with your choppy waves; giving off a very sensual appearance.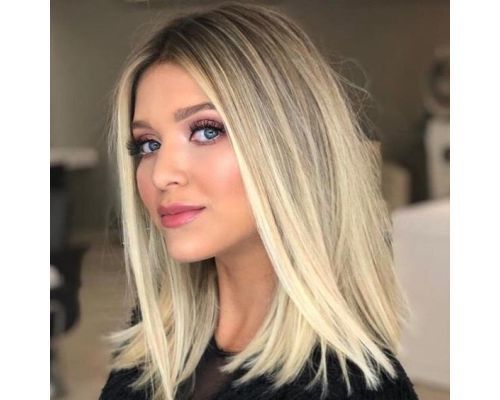 10. Collarbone Length Long Bob
A long bob haircut will allow you to hold your tresses down while making them look absolutely gorgeous. While the front sections will graze the shoulders, your clavicles will grab all the attention for good.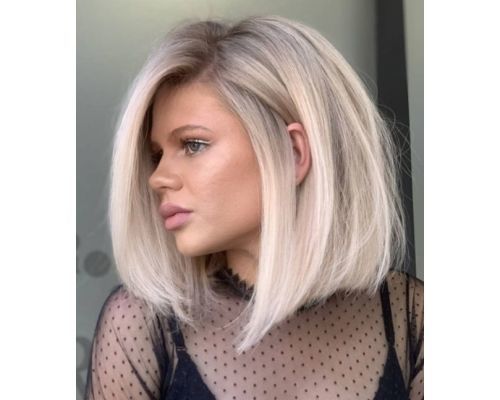 11. Straight Lob Cut
If you have hair that is slightly on the thinner, finer side, you must go for a straight long bob cut. It will add a fuller appearance to your locks and make your hair look very voluminous.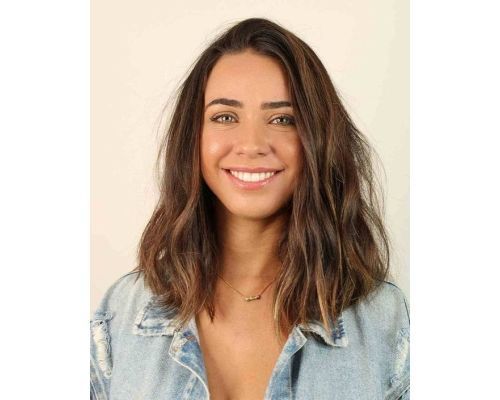 12. Low Maintenance Lob
The beauty of a low-maintenance lob is that you can style it in a plethora of ways. If you are looking for a very easy-to-style haircut, this is the one for you.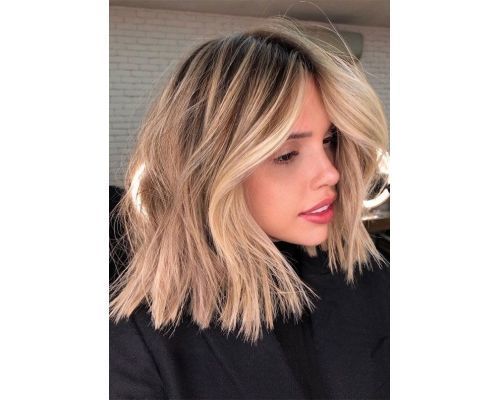 13. Lob With Darker Roots
To give your tresses an illusion of fullness, a blunt lob will do the trick for you. Deep side parting and dark roots will deliver extra hair volume too. This is one of the best long bob hairstyles for fine hair.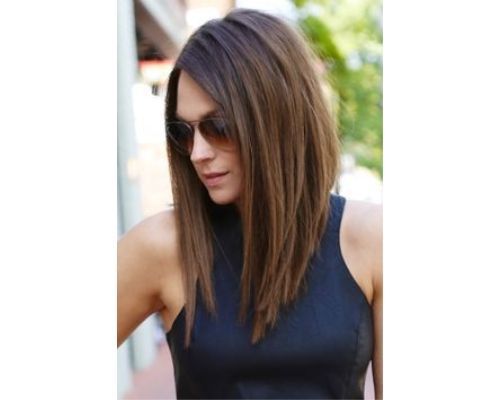 14. Long A-Line Bob
The classical sleek long bob comprises of a mid parting along with sharp angles. This makes for an extremely lady-like and elegant look which is perfect for formal as well as casual outings.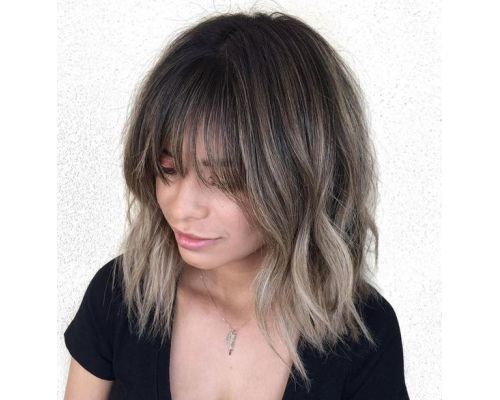 15. Luscious Dark Lob
A luscious dark lob is all that you need to flaunt your rich hair colour and glossy textures. The medium length, curtain bangs and side parting will give your hair the perfect volume and style.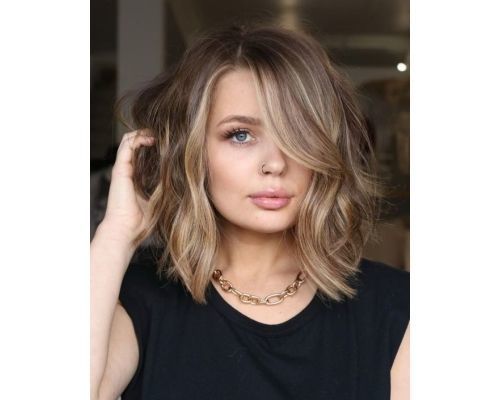 16. Wavy Long Bob
If you are looking for ideal long bob hairstyles for round face, t his messy and voluminous bob is for you. The stunning texture and balayage hues will make you look all daring and ready for the day at all times.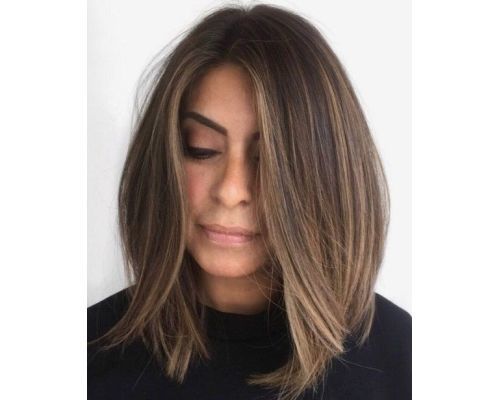 17. Tousled Streamlined Lob
The best way to wear you lob haircut with layers is by parting your hair slightly off-center. Then, tousle your hair for bringing out your layers. The inverted hairstyle shape and the tousle will make you look very classy.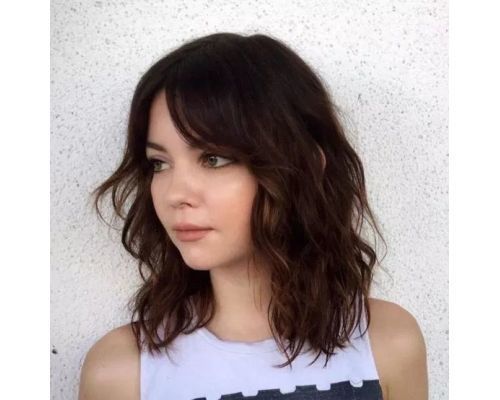 18. Wavy Long Shag
A wavy long shag is the perfect lob haircut for long hair. This edgy urban choppy lob will give a natural bounce to your wavy locks. Your tousled waves make for a very full-bodied shape.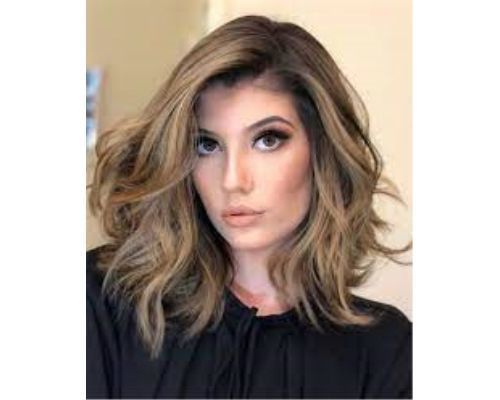 19. Messy Lob
A messy lob is among the best long bob hairstyle for thick hair. The messy waves will elaborate the texture of your hair and give a very stylish overall look.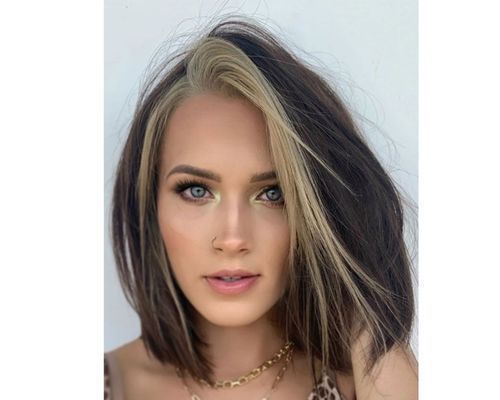 20. Money Piece On Sleek Lob
If you want your sleek lob to look trendy and different, add more colour to it. For example, a money piece will draw a lot of attention to your beautiful face while making you stand out in a crowd.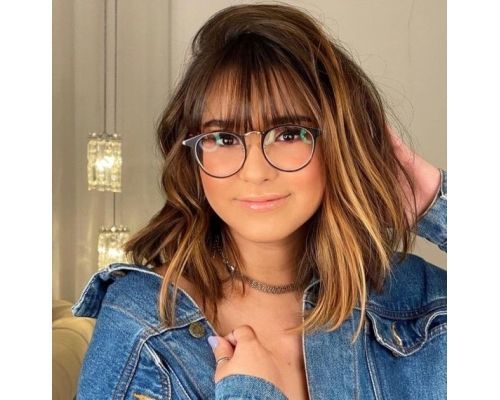 21. Bangs On Curled Under Lob
The best way of making your lob haircut with bangs look uber cool is by going for curled-under ends. This entire haircut with the bangs and curls will bring out all your amazing feminine energies.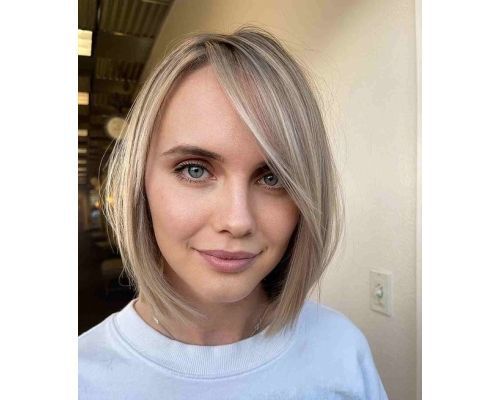 22. Side Bangs On A-Line Bob
If you want to flaunt your natural hair shade, go for an A-line bob. To make it look more stunning, get some side bangs and see how wonderful your hairstyle turns out to be.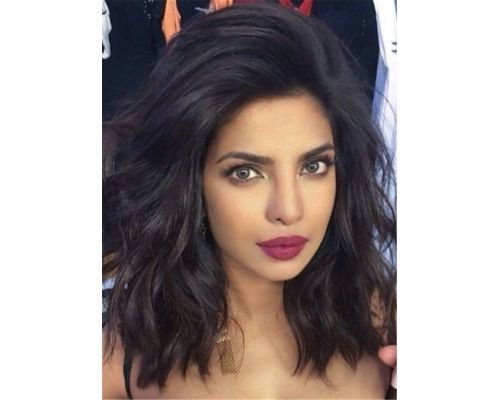 23. Messy Parting
A classical lob haircut with a messy arrangement of your hair strands is a cool and carefree hairstyle that you must try. You can style it in a lot of different ways and create looks that you will love for sure.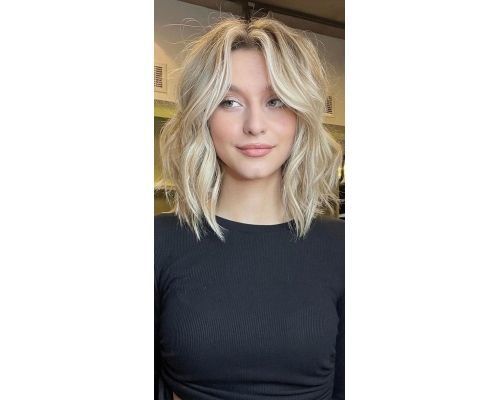 24. Curtain Bangs On Lob
Curtain bangs will make you look very youthful and elegant at the same time. They will make your lob more noticeable and draw attention to your pretty face too.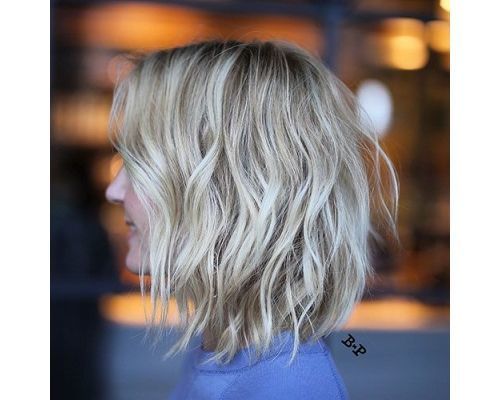 25. Ultra Voluminous Lob
A jaw-dropping lob chopped at the right length can do wonders to your overall appearance. Shorter hair looks more voluminous and therefore, this lob is among the best long bob haircuts for fine hair.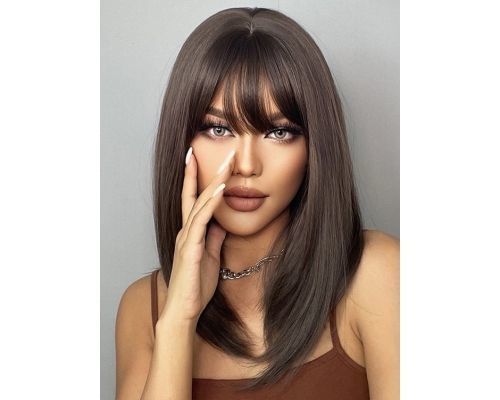 26. Layered Lob
A lob haircut with layers allows you to experiment with your hair colour and texture. Layered masterfully, this long bob will bring out the desired hair volume while the hair colour will make you look very unique.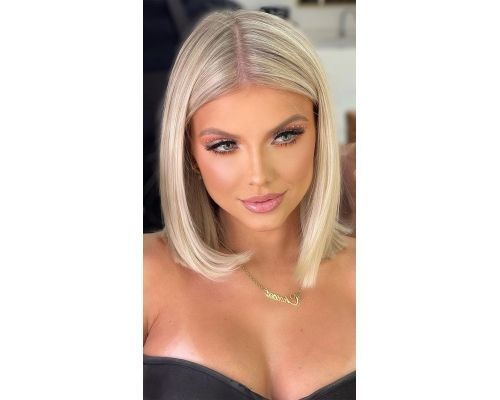 27. Glossy Lob
Straight hair is the best match for a lob haircut. It makes it look sleeker and more structured. A glossy lob is also very easy to maintain, as opposed to curly or wavy hair.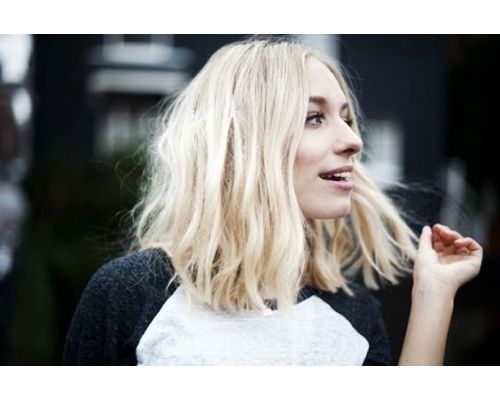 28. Voluminous Blonde A-Line Lob
If you want your fine and delicate hair to look healthy, give it a center-parting and go for a blonde hair colour. The A-line cut will make your tresses look wispy while the hair colour will boost texture and volume.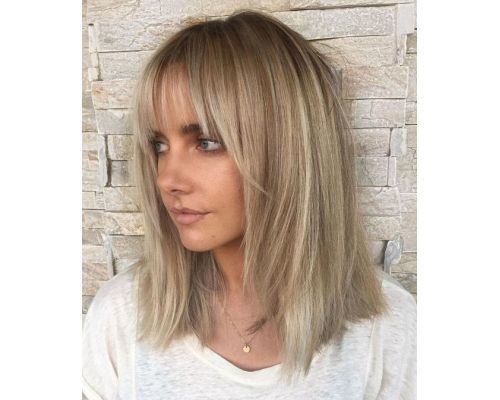 29. Wispy Long Bob
One of the most amazing long bob hairstyles for fine hair, a wispy lob is a must-try. It looks very feminine and makes your face appear slimmer as it skins your collarbone.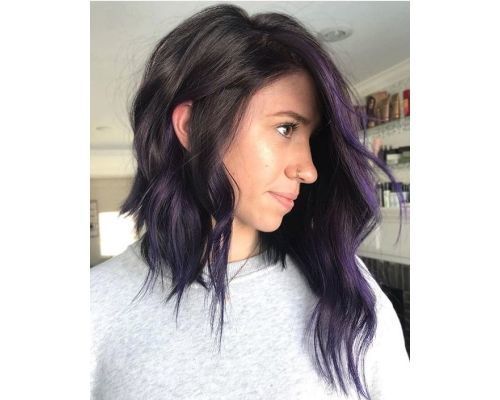 30. Asymmetrical Lob
A long bob with its edginess and elegance will make your hair look incredibly flattering. You can make your hair even softer with smooth hair styling creams.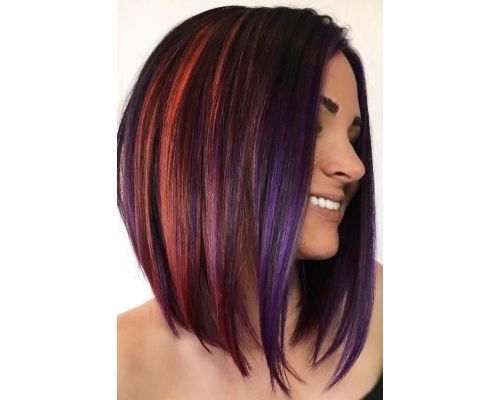 31. Graduated Lob Cut
A long bob haircut styled in a straight fashion gives off a great illusion of grown out, effortlessly chic bob. You can try different hair colours too if you want to make the minimalistic look more fun.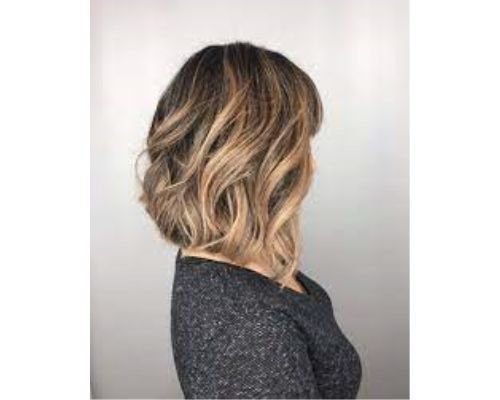 32. Ombre A-Line Lob
Haircuts with uneven lengths are very fun to rock. This A-line lob brings together the low maintenance factor of short hair with the beauty of an ombre effect. If you want on-point transitions with the right tone, you must go for this.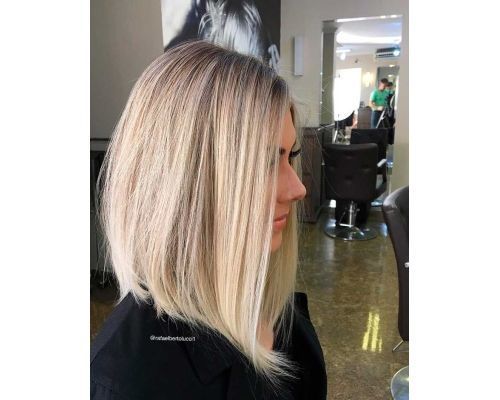 33. Lob For Thin Hair
Long bob haircuts look very flattering on women with thin hair. It makes the locks look longer, fuller, and even thicker. For a whimsical wispy effect, go for adorable extra long pieces towards the front.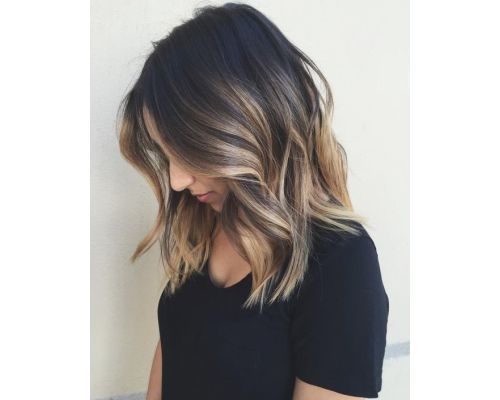 34. Highlights On Textured Lob
A textured lob with highlights embodies most popular hairstyles of today. It will make your mane feel fresh and healthy while complementing your skin complexion beautifully.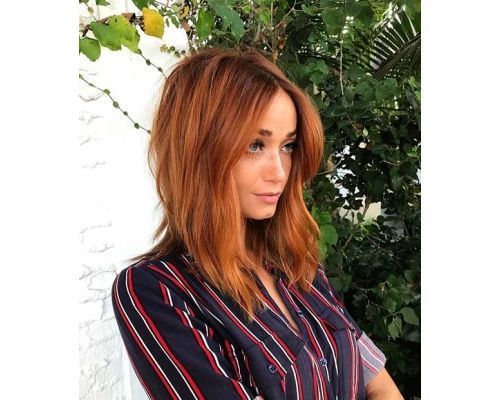 35. Layered Long Cut with Balayage
A gorgeous assortment of different hair shades creates a wonderful balayage for layered long cuts. If you want a lob haircut with layers and a hint of sass, this haircut is incredibly bold and appealing.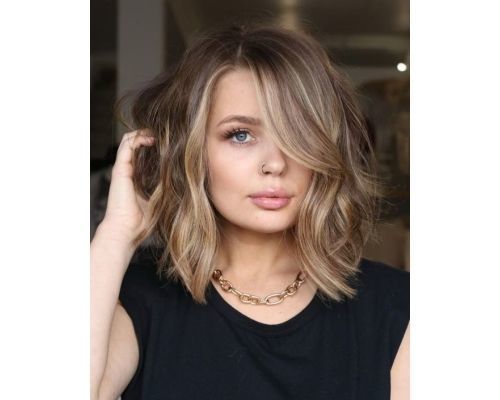 36. Wavy Messy Lob With Side Parting
Swoopy layers nicely combed over make this lob haircut all the more mysterious and glamorous. Pick the right colour for attaining a sensual appearance with perfectly blended roots.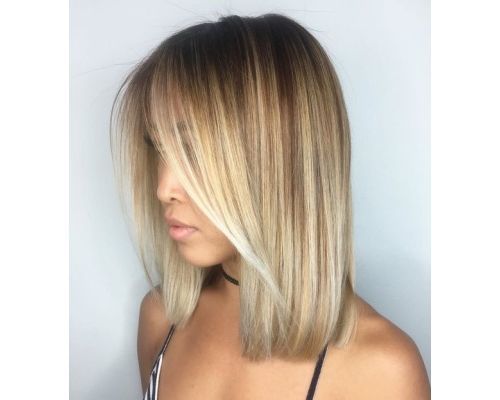 37. Straight Lob With Soft Babylights
If you want the perfect transition for your hair, a straight lob with subtle babylights would be perfect. It is structured, posh and sleek, making it ideal for all sorts of chic updos.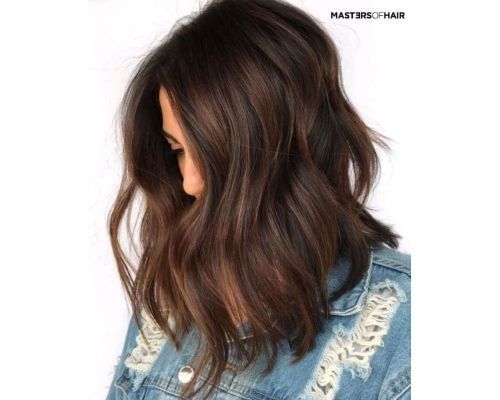 38. Voluminous Waves On Sliced Lob
If you have thick, shoulder-length hair, go for a shaggy haircut for natural texture and thickness. Tousled lobs bring in the perfect balance of femininity and tomboy vibes.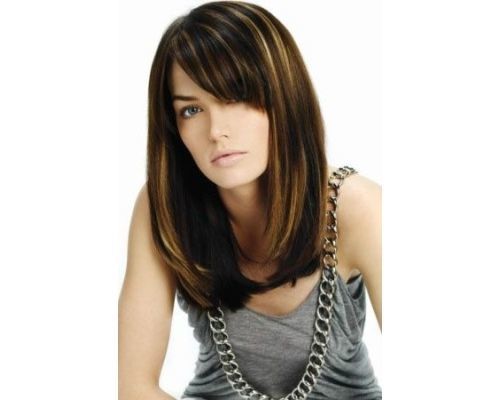 39. Feathered Bangs With Peek-a-Boo Lob
For an authentic peek-a-boo lob haircut with bangs, part your tresses on one side to let your long bangs fall right in the front. This layered bob with loads of feathery pieces is an effortless and chic style to try this summer.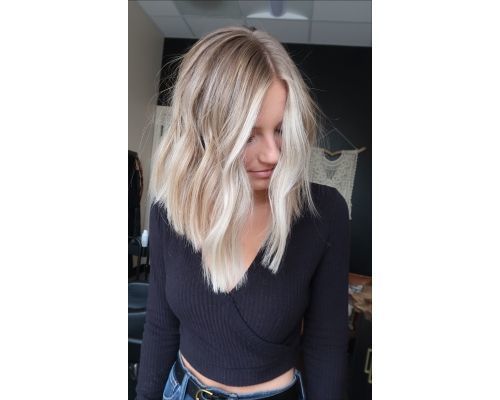 40. Shadow Roots On Voluminous Lob
Lob haircuts with their voluminous silhouettes and side part boast of every flattering angle of your jawline and cheekbones. Your peek-a-boo bangs will frame your face even more and the darker shadow roots will give a nice contrast.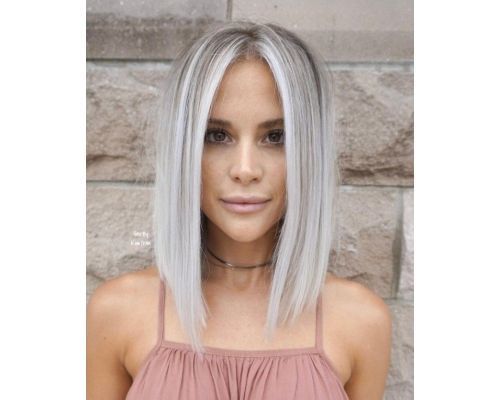 41. Platinum Highlights On Inverted Lob
With layers stacked neatly at the back, an inverted lob will look even better with platinum highlights. They are great for women who like ashier hair tones and this haircut is apt for all types of faces.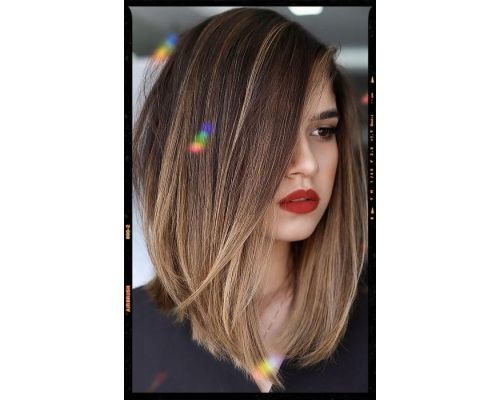 42. Balayage On Long Bob Cut
Natural, playful and sweet, ombre balayage on a long bob cut looks phenomenal. The tousled effect will give you a very carefree persona and the hair texture will shine through.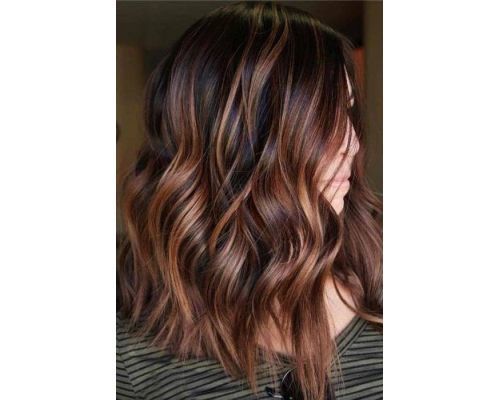 43. Ombre On Long Bob
Long bob hairstyles for thick hair are all the rage these days. With light-catching bleached sections and varied lengths, your hair will look very lively and healthy.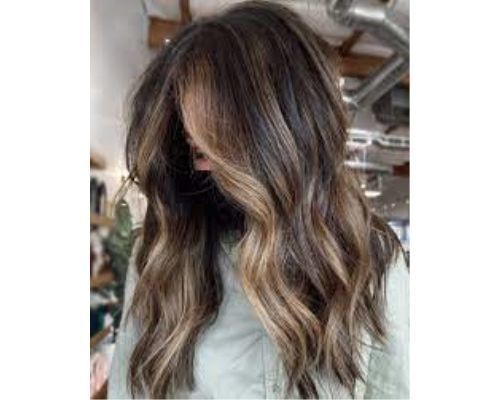 44. Partial Balayage On Textured Crop
A textured crop is a very trendy variant of long bob haircuts. The textures at the ends and the subtle touch of colour make it look dense and very stylish at all times.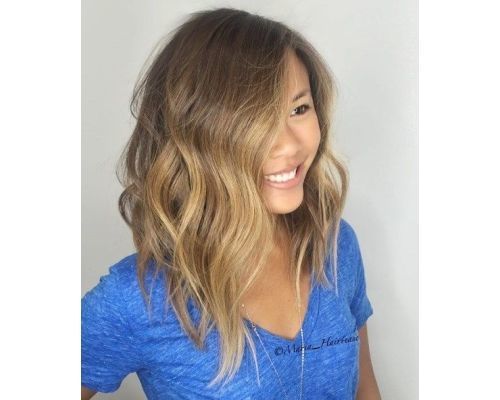 45. Lob With Very Long Front Sections
Long bob haircuts do not lose their stunning appeal and shape even if they become extra long. The super long front pieces are the highlight of the lob cut, making it frame your face very sweetly.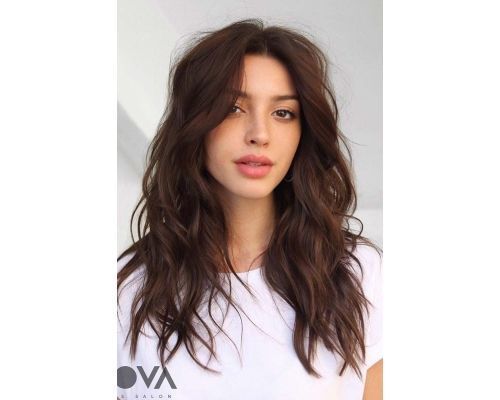 46. Long Layered Bob
A long bob hair cut with layers resting on the crown looks wonderful on older ladies. If you have thick hair, this would look even better. It will keep your hair length intact while making you look mature and classy.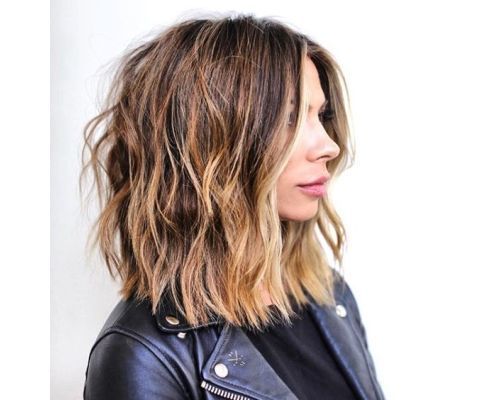 47. Blonde Streaks On Textured Lob
Appealing to all types of hair, this long bob with solid tones and textures are just too good to miss out on. It gives off a very trendy and modern vibe, while keeping your hair manageable throughout the day.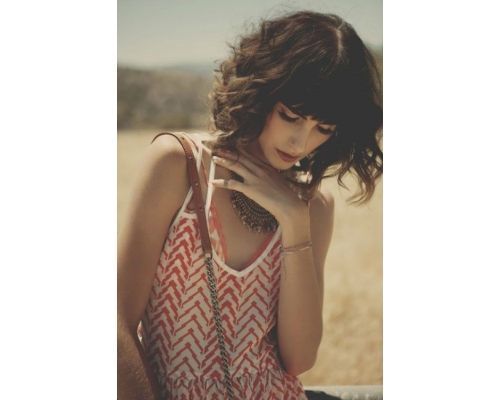 48. Wispy Bangs On Straightened Lob
Super sleek and straight strands mixed with beautiful balayage shades are a treat to the eyes. It is a very striking and dramatically gorgeous hairstyle, perfect for women who do not shy away from experimenting.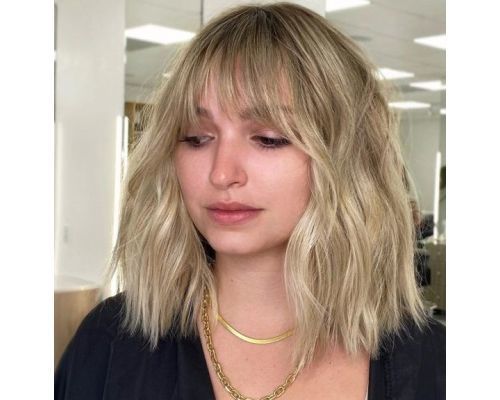 49. Choppy Bangs On Shaggy Lob
Long bob cuts with bangs are the easiest hairstyles for managing your straight hair. The soft waves framing the face and the bangs creating a sporty aura are just amazing.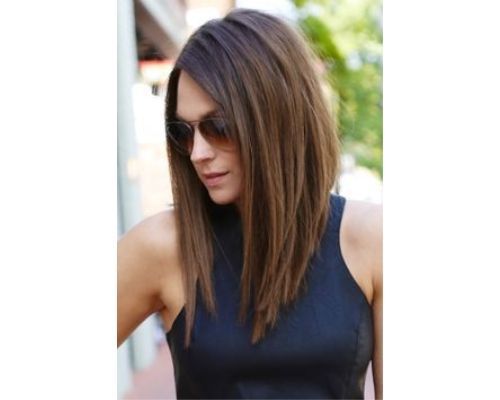 50. A-Line Long Bob
An A-line lob with layers offers tremendous versatility. With the right combination of colour sand cut, this hairstyle can look very cute and modern with an old-school touch.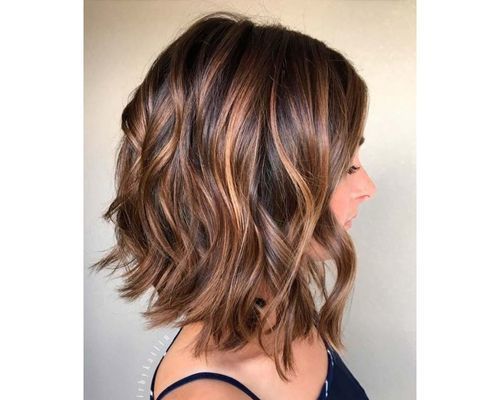 51. Balayage on Wavy Lob
Your long bob cut can get a very quick transformation with subtle balayages. This two-tier hairstyle reveals the dark and dense underlayers while the top looks textured and shiny.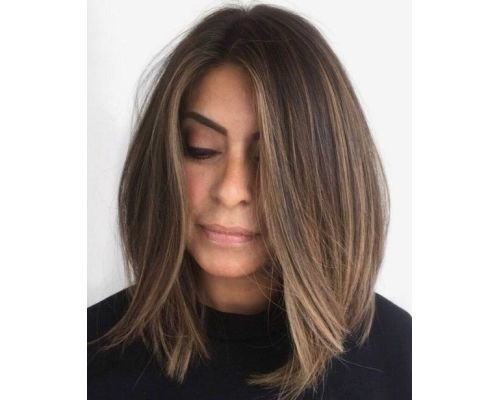 52. A Two-Toned Bob
If you want to play around with colours without making it too quirky, try going for a blonde and brown mix which would add fun and texture to your hair with the two-toned theme.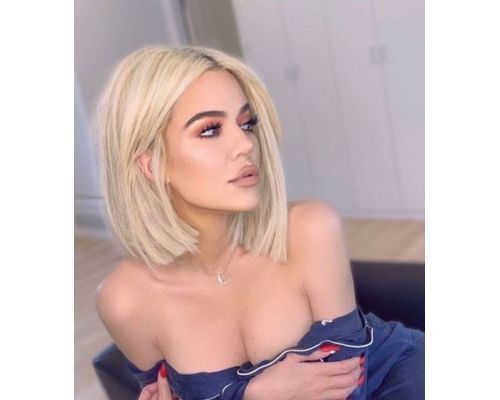 53. Easy Wear Bob
A simple, short and sweet bob is perfect for every woman out there. The slight layers smoothening out your thick tresses and the side swept hair makes you look incredibly cool.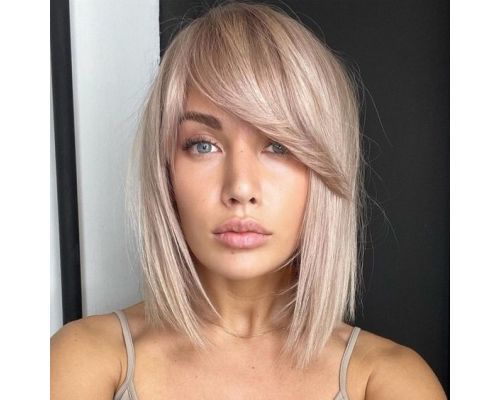 54. Side Bangs On Straight Lobs
Going for long side bangs are the best way of highlighting your cheekbones. Coupled with a bob, your glamorous look is ready. This hairstyle adds a lot of dimension and elevation to your bob.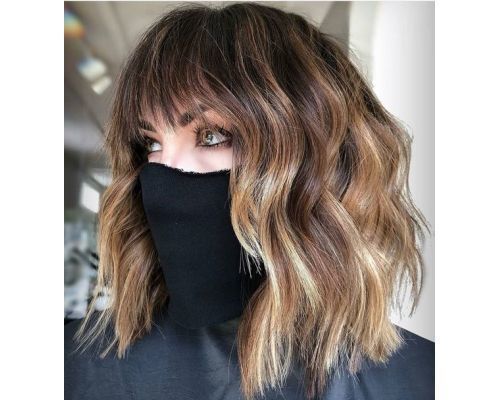 55. Wavy and Choppy Lob
You can create this stunning look with just a big barrel curling iron. Do not use clamp and just wrap the big chunks of hair once or twice for curling. This will be your go-to style once you get the hang of it.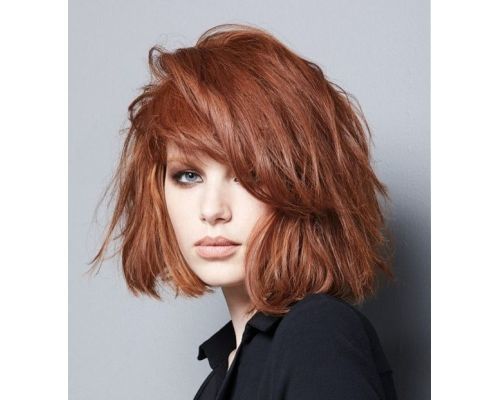 56. Messy Chic Lob
If you want to make your hair look more voluminous than it actually is, a messy look is always a yes. Go for layers which are shorter towards the back to create a more natural look.
Stunning long bob hairstyles and haircuts are an absolute must-try this year because of how popular they are and how incredible they look. Now that you have 55 amazing ideas, what are you waiting for?