25 Stunning Short Hairstyles For Women Over 70 - 2023
Ana Campbell
Updated At 16 Aug 23
Ageing is just as beautiful as youthfulness. Unlike one's youth, it comprises of maturity, wisdom and gray hair! But turning 70 is not an easy task for your hair. It loses its volume at first, starts getting thinner, and then your hair might become rough, unmanageable and coarse. All this results in more and more hair fall as you try and style it, to save yourself from some trouble. The best solution would be to embrace your gray hair and keep it short!
As they say, age is just a number! These hairstyles would certainly make you look stunning wherever you go. Let us then have a look at 25 amazing short hairstyles for women over 70!
25 Best Short Hairstyles For Women Over 70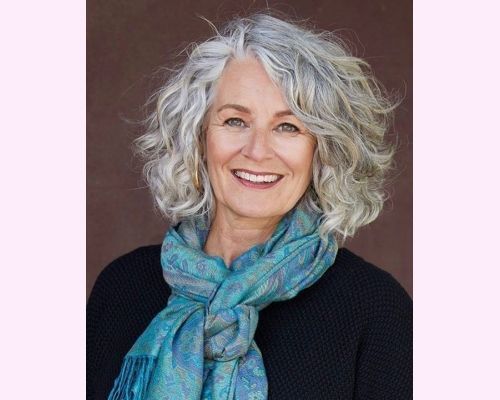 1. Feathered cut for wavy hair
If you are someone who has natural curls or wavy hair, this short feather cut hairstyle might be the right fit! The feathered layers remove bulk, making it easier to manage, but also providing shape to your hair. This is one of the must try short hairstyles for women over 70!
Also check out our detailed guide as we list all the popular hairstyles for women over 70 which include haircuts for long hair, curls, fine hair and new trending hairstyles which are trending this year.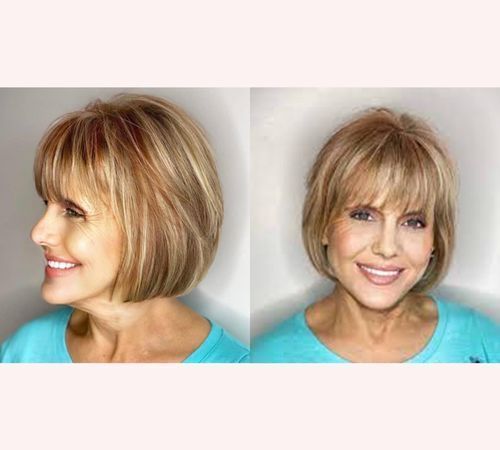 2. Short bob for women over 70
When one ages, the skin becomes paler. To opt for soft and subtle colours would be the right choice if you are not comfortable with attention. Golden highlights work well with white or silver hair. These highlights look best on simple bob hairstyles.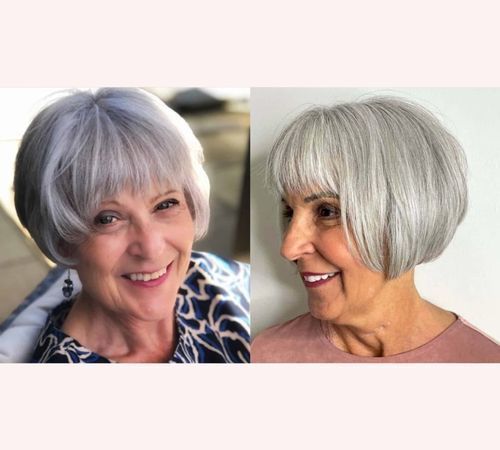 3. French bob with fringe
These short haircuts for women over 70 are fun to style and to flaunt! The French bob is a perfect choice for women who want short hair but does not want to compromise on the style quotient. A fringe along with it will add shape to your face and texture to your hair.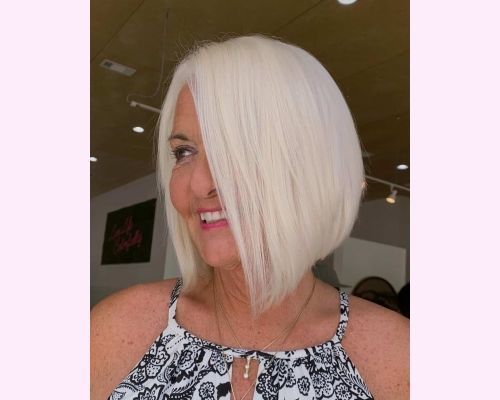 4. Inverted bob for older women
Inverted bobs are classic short hairstyles, but to add a side part to it makes your hair appear to have volume. Hair cropped from the back gives it a neat shape and makes it quite easy to manage. Make sure to have the bob styled with layers to your liking!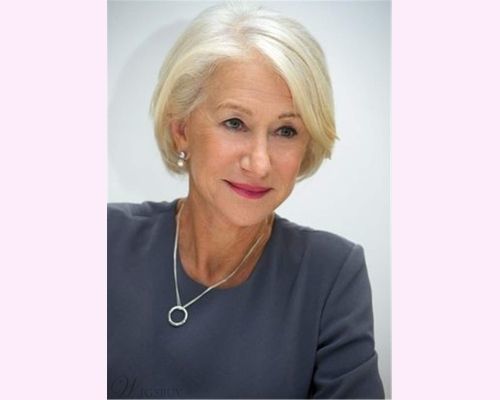 5. Side parted hairstyle for older women
This hairstyle is for someone who likes keeping her hair jaw-length. White hair at 70 is natural and this hairstyle embraces it. Adding a side parting makes it look classic and stylish. You might even want to try hair masks to keep your hair pure white in colour.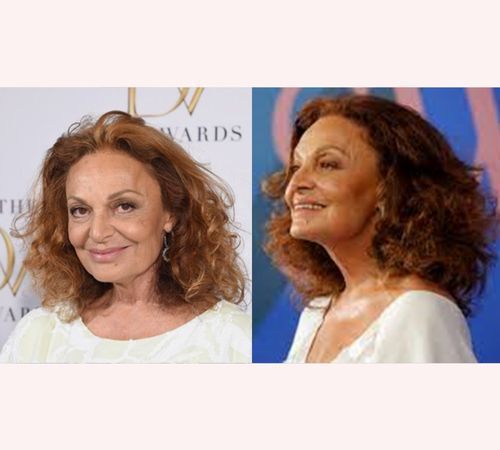 6. Frizzy natural hairstyle
Frizzy hair is common when you start to age. Try and take advantage of it for frizzy hair makes your hair look thicker and adds texture. If you are into messy hairstyles, this one might seem glorious to you!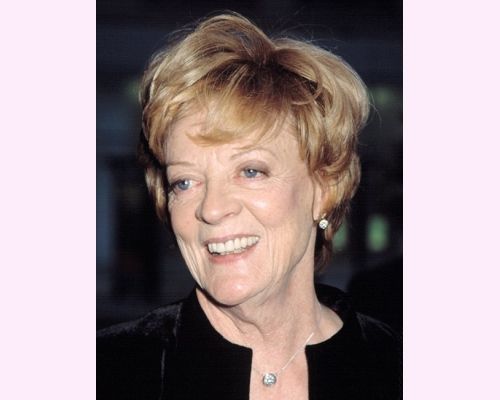 7. Wind swept bob for short hair
This bob is one of the short haircuts for women over 70 that look stunning when it is messy and wind-swept. This gives a natural effortless look, while making your hair way manageable. It looks even better if you are blessed with thick hair.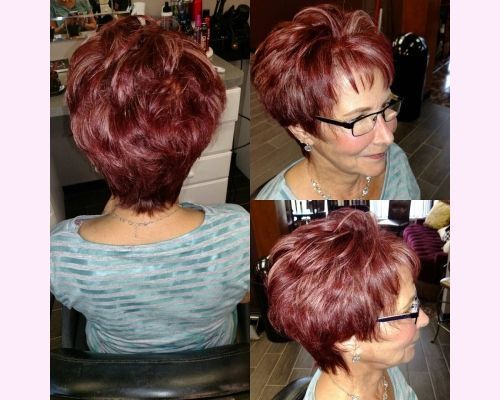 8. Copper red hair for women over 70
Turning 70 should not stop you from experimenting with colours. This copper red hair focuses on the fierce, bold side of your personality and makes you stand out in a crowd. You can even pair it with different types of bangs. These short hairstyles for women over 70 is a must try!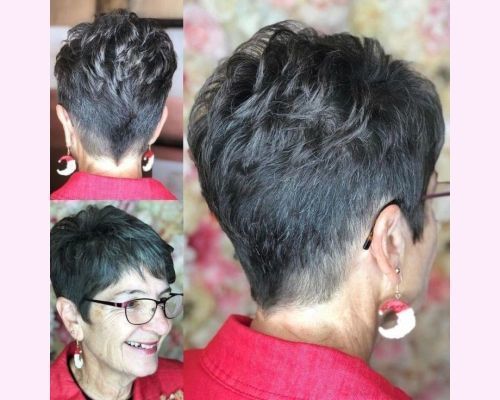 9. Tapered pixie short hairstyles
A tapered pixie cut adds a lot of dimensions to your hair and face when chosen correctly! These short hairstyles for women over 70 are quite edgy and modern.
If you are looking for a hair makeover, do check out our guide on pixie haircuts for women over 70 as we list 25+ gorgeous haircuts for older women which would make you look younger.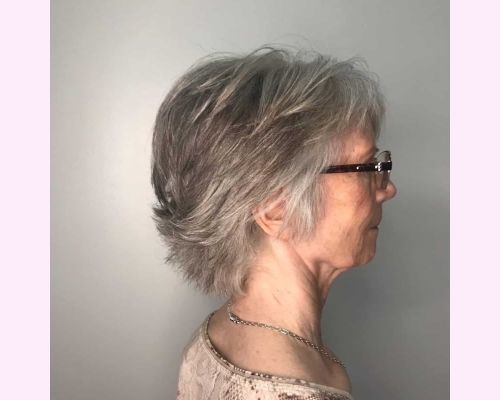 10. Shag for short hair
The shag is one of the short hairstyles on women over 70 which are extremely versatile. It might need a bit more maintenance but the flicked end gives your face a slimming effect, which makes it worth it. The shag also adds a touch of youthfulness.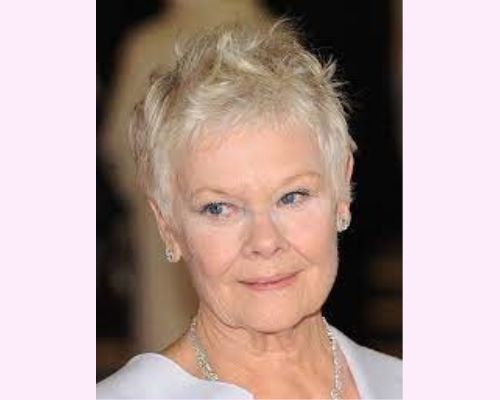 11. Mohawk for women over 70
Old is not the right word to use when you are still into rock-n-roll! This version of a soft Mohawk adds an edge to your look. It is perfect when you are opting to look stylish yet keeping it low-key. It requires a lot less attention than an actual Mohawk, so it's a win-win!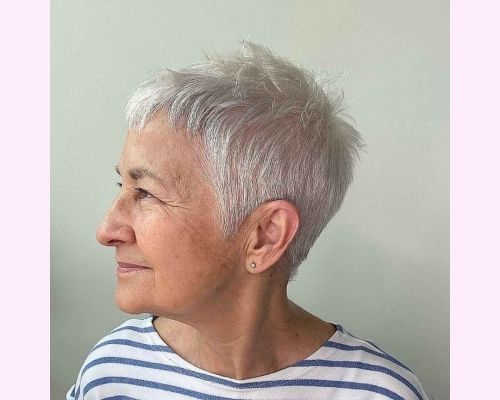 12. Short pixie cut for thin hair
It would be wise to opt for a very short pixie as these short hairstyles for fine hair over 70 would enhance volume! Old age can result in hair fall and hair thinning; hairstyle like this one is easy to maintain and keep the illusion for voluminous hair.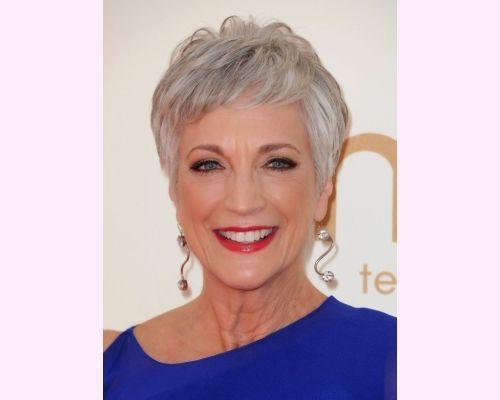 13. Chopped hairstyles for senior women
Short chopped hairstyles will provide you the volume of your dreams. The choppy layers are best for women with thick hair texture and natural curls, as they remove weight and enhance movement. Though it is easy to style, to maintain it you might need to cut it every month.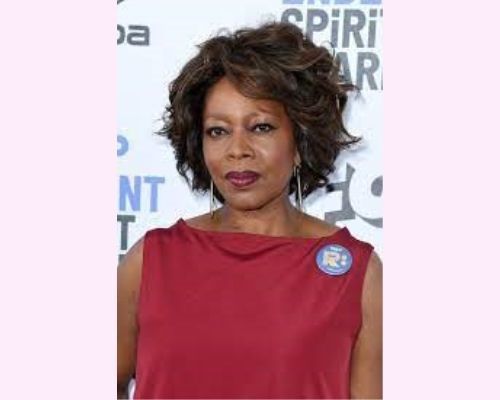 14. Soft curls for short hair
Soft curls hairstyles for women over 70 are chic and messy, and very easy to maintain. These curls add a certain flow to your look and would make you look natural in every way. Just a wash when in hurry, or curl gel would work to stabilize those curls. It is a must try!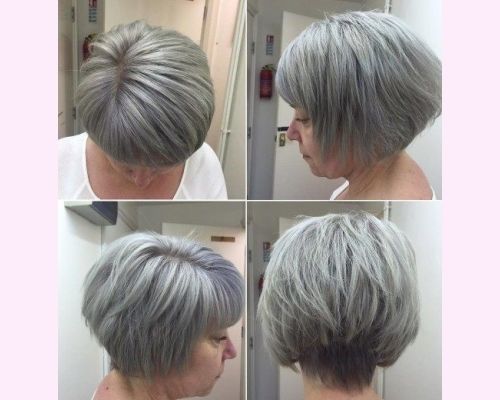 15. Gray bob paired with bangs
Out of all the short hairstyles for women over 70, gray bob might be the most natural! It embraces your true hair colour and when paired with bangs, it brightens up your face. To diminish the visibility of fine lines, get the gray hair carved around your face to focus more on your eyes!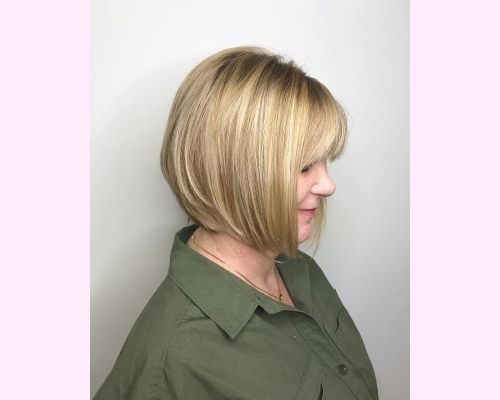 16. Graduated bob cut
This short haircut for women is as fun as its name sounds! It allows the right amount of volume in the crown area, while seamlessly coordinating back to front. The cut can also be worn with highlighted hair for extra drama for 70 year olds to rock!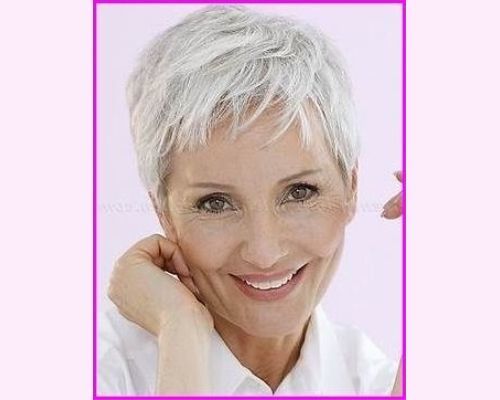 17. Pixie with bangs
These short hairstyles for women over 70 require a shot since they are manageable and adorable at the same time. The baby bangs appeal to them. To add a bit of fun, pair these pixie hairstyles with accessories and hair products.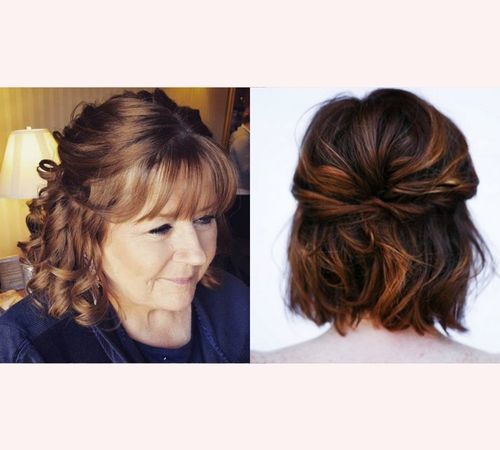 18. Half updo hairstyles
This classic short hairstyle suits every occasion! It is even better if you are blessed with straight hair for it becomes easier to manage it. You might even try bangs or fringes in the front to keep it stylish from the front as well!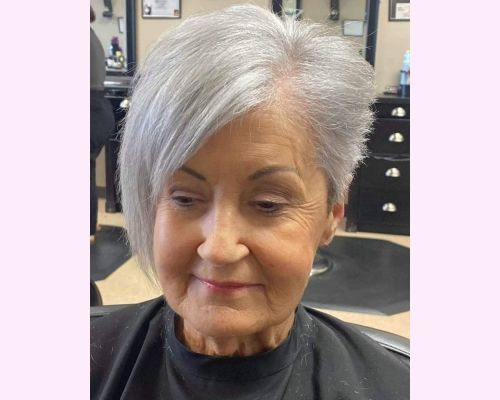 19. Long bangs on short hair for older women
If you are deciding to cut your bangs short again, don't! Grow them and see how it adds dimensions to your hair. Long bangs on short-length hair draw attention away from fine lines and wrinkles. Bangs that end right at your jaw would be an ideal choice with a bob.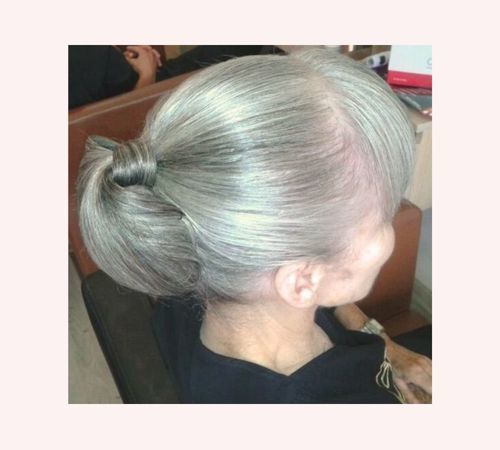 20. Low ponytail
Ponytails are the easiest hairstyles and the most widely practised. It is timeless and would never fail to make you look natural and good. Your greying hair might find a best friend in this hairstyle.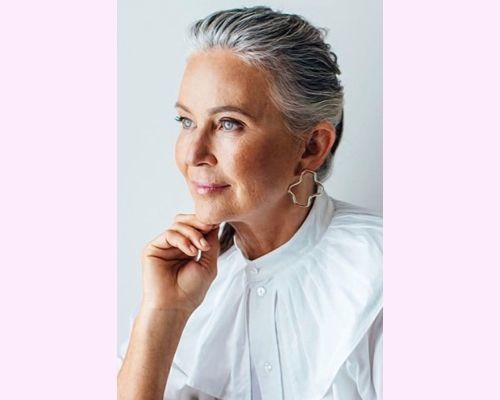 21. Brushed back short hair
Another set of short hairstyles for women over 70 would be this effortless brushed back hair. To keep the hair in place, use the mousse. It flaunts your face shape like no other hairdo.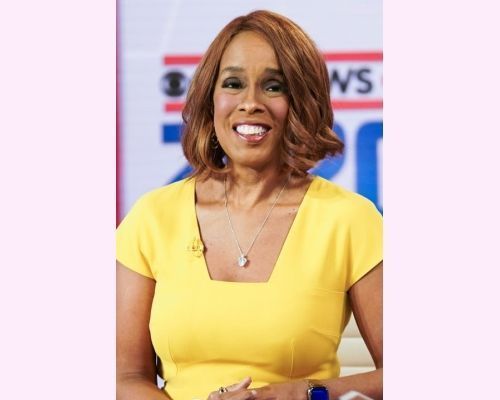 22. Wavy ends for thin hair
Hair becomes thinner when you start ageing. These hairstyles help your insecurity of thinning hair calm down. The wavy end relaxes your hair and makes it look stunning, and ready for any event!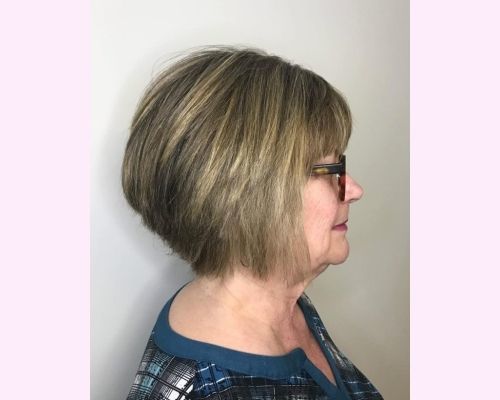 23. Highlighted concave bob
To feel stylish and beautiful, you can opt for a concave bob! Highlighting it might add a youth element to it. Opt for long concave layers to add soft movements to your hair. Cut it every 5 weeks to maintain it and you are good to go!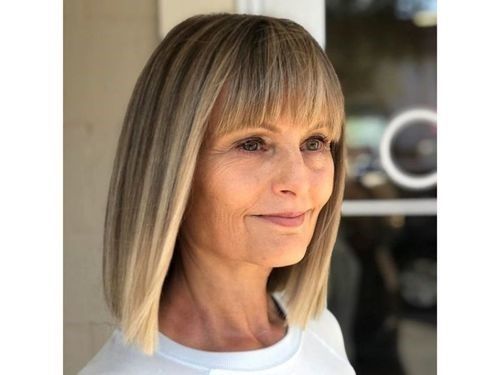 24. Blunt haircut with bangs
A chin-length blunt haircut is a sophisticated and neat look for older women. Add bangs to this haircut to conceal the forehead wrinkles, making the entire look chic! It is super easy to maintain too.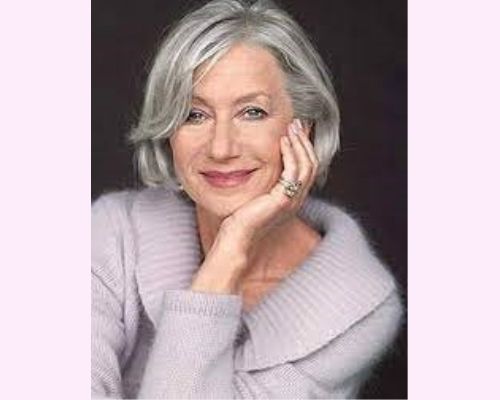 25. Short face framing layers
Out of all the short hairstyles for fine hair over 70, this one tops the list for it is full of youthfulness and fun. Pair it with wispy texture around your eyes to soften the fine lines on your face. It is easy to style by blow-drying which adds volume to crown area.