Anushka Shetty's Beauty Secrets And Exact Diet Plan
Shalu Bhati
Updated At 22 Sep 22
We have seen her play a girl next door, a princess and a queen with the same ease and grace. She made her acting debut in 2005 with the movie super. Her breakthrough movie came out in 2006 where she starred alongside Ravi Teja in the lead roles. And she hasn't looked back since. Today, she is one of the highest-paid actresses down south who can be considered to be at par with her male counterparts. Yes, we are talking about Anushka 'Sweety' Shetty.
Whether it was Devsena, Rudhrama Devi, Bhaagmathie, or Soundarya, Anushka has done justice to all of her characters. She has received many accolades for her powerful performances. But it is not just her acting that made a mark on the hearts of the audience. It also her stunning beauty which left many of us mesmerized.
Anushka Shetty is one of the most naturally beautiful actresses and is one of the most beautiful girl in India. She is one of those people who can look gorgeous even without makeup. No wonder she gives us some major beauty goals.
Do you ever look at her and wish you had her beautiful looks too? Then your wait is over. From the Anushka Shetty skincare and beauty secrets to the Anushka Shetty diet and exercise we have got it all for you. Keep reading!
Anushka Shetty's Beauty Secrets And Exact Diet Plan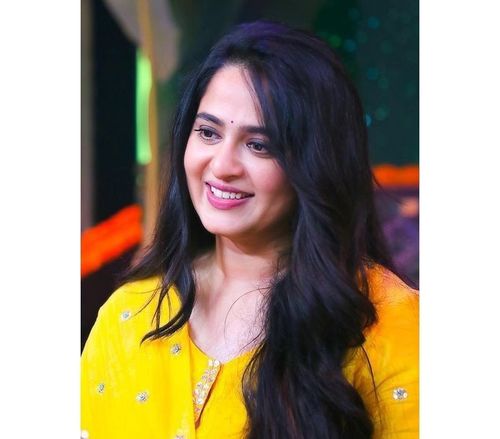 Anushka Shetty Beauty Secrets
Following are some tips and tricks which Anushka swears by to maintain her naturally good looks:
Drink Water To Hydrate Skin From Within
Anushka trusts the benefits that come from drinking adequate amounts of water daily. She believes staying hydrated has a myriad of benefits and it is one of the reasons behind her healthy glowing skin. It keeps her skin hydrated from within.
Eat Honey For Glowing Skin
Anushka Shetty skincare is based on healthy living. She doesn't believe in cosmetic procedures to enhance her beauty. She rather believes in keeping a healthy lifestyle. She believes that eating right plays a major role when it comes to the health and looks of one's skin. She starts her mornings by eating bread with honey. This is one of the major Anushka Shetty beauty secrets. She starts her day with antioxidant-rich honey which maintains her glow, beauty, and health from within.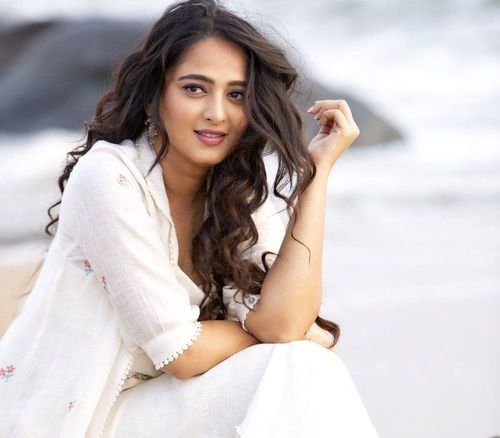 Anushka is one of the most naturally beautiful actresses. And she loves being her natural self. She is confident in her skin and does not depend much on makeup. Wearing makeup while shooting is a different thing but when it comes to the time off the screen, she prefers wearing a very subtle makeup. There are times when she even likes to go completely makeup-free. When you have skin like Anushka's, you would want to go makeup-free too. Anushka does it to give her skin time to breathe. she believes that going make-up free allows your pores to clean themselves. When your pores are happy, obviously your skin will be happy.
It is fairly established by now that a lot of Anushka Shetty skincare and beauty secrets are based on going natural. When looking for a quick yet effective skin fix, Anushka reaches to her kitchen cabinets. She uses a mix of lemon juice and gram flour to make a face pack. This helps to lighten up dark patches on her skin especially on her elbows and knees.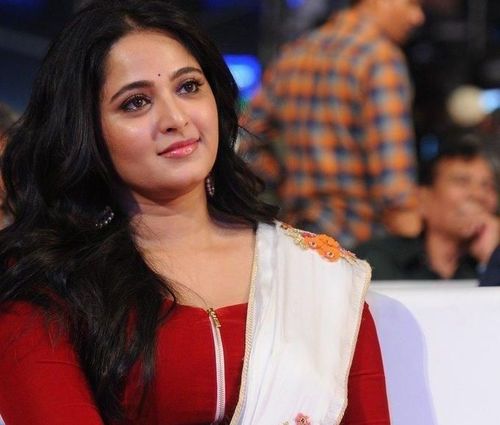 Oil Your Hair For Beautiful Long Locks
This is one of the most sought after Anushka Shetty beauty secrets. You must have seen her long, thick, and voluminous hair that never fail to impress. To get beautiful tresses like her, you must get used to oiling your hair diligently. Anushka swears by using a mix of oils like olive oil, castor oil, mustard oil, and coconut oil on her hair to keep them healthy, strong and lustrous. You can heat the oil before massaging into your scalp for added benefits.
Eat well to look good—this is Anushka Shetty skincare mantra. She takes fish oil supplements once a week to give an extra boost of nutrition to her hair. Fish oil is rich in omega-3 and omega-6 fatty acids which give her hair extra shine and softness. They also become more manageable. If you have any qualms about using fish oil supplements, you can take flaxseeds for getting similar benefits.
This is one of the most important Anushka Shetty beauty secrets which the actress follows diligently and so should you. Always wear SPF when heading outdoors even if it is cloudy. Anushka never skips on sun protection. Another thing to be noted is that it is not just your skin which needs protection but also your hair. Anushka never leaves her hair open in the sun. She either ties them in a ponytail or a bun. This protects her hair from getting rough and damaged.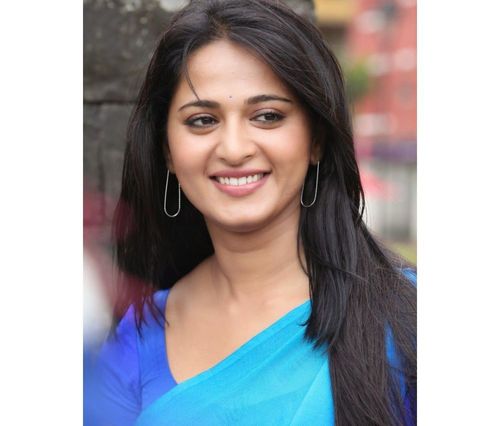 Anushka Shetty Diet & Exercise
An actress needs to look and feel fit. Anushka is very dedicated to her fitness regime. Along with following a regular workout routine, she believes in eating healthy. Read on as we reveal all of the Anushka Shetty diet and exercise routines.
Anushka Shetty Weight Loss Diet
Following are some of the major components of the Anushka Shetty weight loss diet:
Anushka eats a lot of green vegetables and green leafy vegetables to get a natural glow. Be friends with cabbage, kale, spinach, potato, green beans, broccoli, collard greens, mustard greens, and lettuce among others to give your skin and body a boost of nutrition.
Her diet also includes a healthy dose of fruits and a lot of fluids to maintain the balance of sugar and carbs in her body. Increase the intake of healthy fluids like coconut water and fruit juice like Anushka and avoid soda. Anushka does not drink soda or other fizzy, carbonated drinks.
Anushka eats 5 to 6 meals a day. This ensures that she feels full throughout the day and does not binge eat or overeat.
Anushka Shetty consumes a gluten-free diet. A gluten-free diet has gained popularity over the years due to its health benefits. Such a diet improves cholesterol levels, promotes digestive health, and also increases energy levels.
If you want to be as fit as Anushka, you would have to give up on your habit of eating junk food. Anushka stays away from any junk or fast food. She believes in eating right and healthy. And it shows.
Anushka eats her dinner by 8 PM. She swears by finishing her meals 2 to 3 hours before going to bed. It gives your body ample time to begin digestion. Eating right before bedtime can cause heartburn, weight gain, and disturb your sleep. Save yourself from these problems and have your dinner early.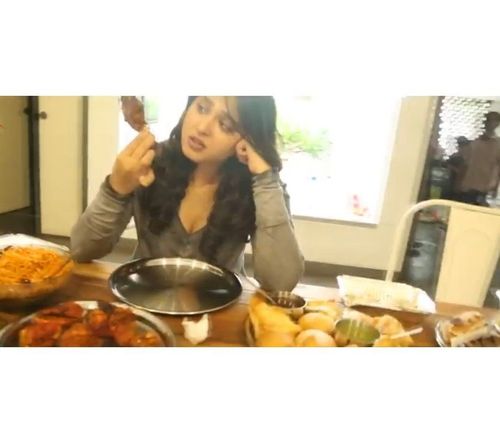 Anushka Shetty Diet Plan
Anushka Shetty follows a healthy balanced diet to keep fit. Following is her exact diet plan:
Pre-Breakfast: Bread with honey
Breakfast: 1 idli + 1 glass of juice
Lunch: Fish or chicken with bread
Dinner: Chapatti + vegetable curry
In between the three big meals she prefers having small healthy snacks.
Anushka Shetty Workout Routine
Anushka was a yoga instructor before she was an actress. She believes in the power of yoga to keep herself fit and lean. She practices 30 minutes of yoga daily. This adds to her stamina, gives her glowing skin, and boosts her overall well-being.
Anushka also believes in maintain her mental health and not just her physical health. She also practices meditation to keep her mind and body calm and positive. Start your day with a 30-minute session of yoga and meditation to give your day a fresh start.
Anushka Shetty's workout routine also comprises of rigorous cardio combined by weight training to tone her body.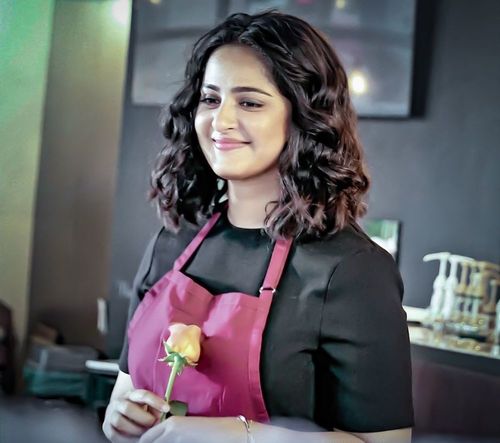 Anushka Shetty Weight Loss Diet And Tips
Anushka Shetty has had to consistently gain and lose weight for many of her movies. Whether it was to gain weight or to lose she followed the natural and healthy way.
One Anushka Shetty weight loss tip that she swears by (and you should too) is that there is no miracle diet to shed off the extra kilos. Following are some more of her weight loss tips:
Do not starve yourself.
Avoid junk food. Eat healthy home-cooked meals.
Eat 5-6 healthy meals with the requisite calorie intake
Eat lots of fluids
Workout regularly. Do a mix of cardio and yoga