31 Most Beautiful Women In India - 2023 (with Photos)
Shalu Bhati
Updated At 21 Aug 23
Want to know who are the most beautiful women in India? Then, you have come to the right place as we have compiled a list of the 31 most beautiful women in India.
These women have faced many odds and come out stronger than ever while making a mark on the world. They are so much more than just a pretty face. They are a culmination of grace, grit, and strength. And this is what makes them so beautiful.
Let's begin!
Most Beautiful Women In India (With Pictures)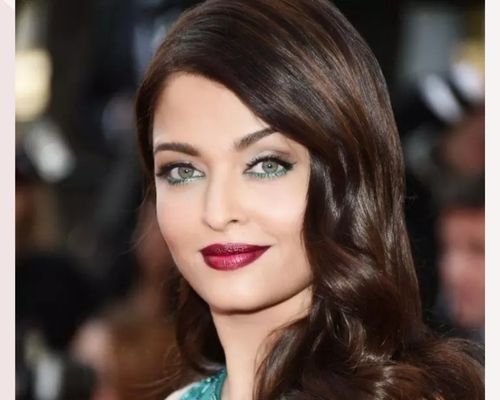 1. Aishwarya Rai
Date of birth: 1 November 1973
Aishwarya Rai Bachchan is not just one of the most beautiful women in India but in the world. She is one of the most influential personalities across the globe. She was crowned Miss World in 1994 after which she then entered into the film industry. Aishwarya is known for her performances in critically acclaimed films like Taal, Devdas, Hum Dil De Chuke Sanam, Mohabbatein, Jodhaa Akbar and Guzaarish among others. She has also been a part of many Hollywood projects and is a face of many popular international brands.
Check out Aishwarya Rai beauty secrets to find out the how she miantains her beauty naturally. Additionally, find out her skincare routine and detailed diet plan along with makeup tips she follows to maintain her glowing skin.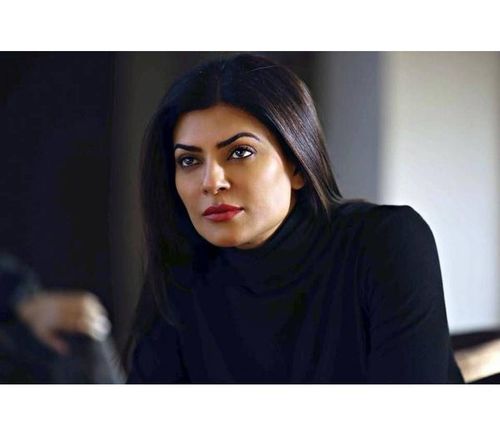 2. Sushmita Sen
Date of birth: 19 November 1975
Sushmita Sen can be easily called the most beautiful woman in India. She became the first Indian to be crowned as Miss Universe in 1994. She was only 18. She had to struggle with English as she had only studied in Hindi medium schools but this was not enough to stop her. She worked hard and mastered the language before kick starting her career. She debuted with the film Dastak in 1996. She has done several films throughout her career but Main Hoon Na remains a fan favorite. She was last seen in Aarya, a thrilling webseries on Hotstar that reminded the audience of her acting skills, beauty, and style. Sushmita is also responsible for creating awareness regarding single motherhood. She won a court battle to adopt a baby girl without being married.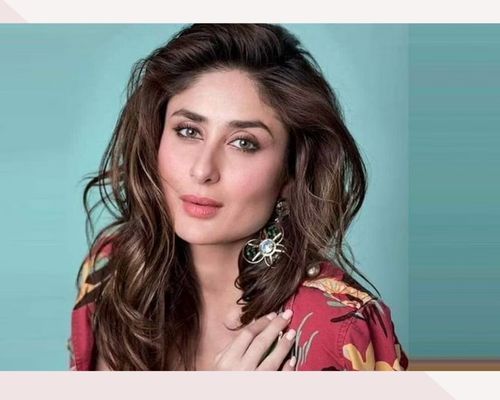 3. Kareena Kapoor Khan
Date of birth: 19 November 1975
This Indian beautiful lady comes from a family which consists of legends like Prithvi Raj Kapoor, Raj Kapoor, Shammi Kapoor, Shashi Kapoor and Rishi Kapoor. She was clearly born not just with acting in her genes but also around her since she was a child. Kareena debuted opposite Abhishek Bachchan in Refugee in 2000. She is known for giving stellar performances in movies including Chameli, Omkara, Jab We Met and Heroine among others. And how can anyone forget her iconic portrayal of Poo in Kabhi Khushi Kabhi Gam? Check out Kareena Kapoor skin care routine and the tips she follows to take care of her skin and hair.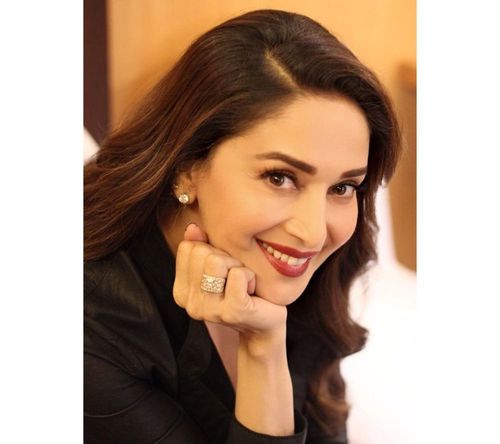 4. Madhuri Dixit
Date of birth: 15 May 1967
Madhuri Dixit is known for her classic beauty, amazing acting and impeccable dancing. She has made a name not just as an actor but also as a successful dancer. The Dhak-Dhak girl has given several stellar dance performances in many of her films. She is also one of the few actresses to have shared the stage with dance maestro Prabhu Deva. This Indian beautiful lady is known for films like Hum Aapke Hain Kaun, Raja, Dil, Saajan, Dil to Pagal Hai, and Khalnayak among others. Check out Madhuri dixit diet plan to find out what she eats daily and how she has been able to maintain her beautiful skin.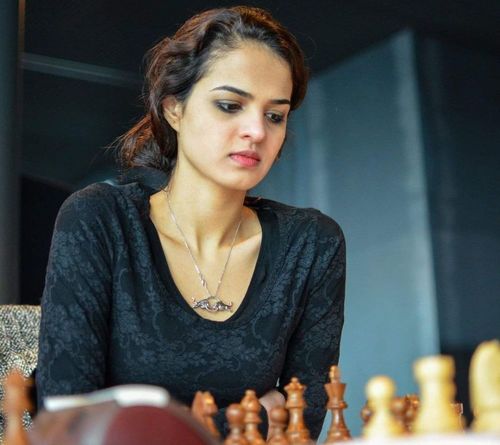 5. Tania Sachdev
Date of birth: 20 August 1986
Tania Sachdev is a young professional chess player. She was introduced to the world of chess at the age of six by her mother. And just two years later, she won her first international title. She holds the FIDE title of International Master as well as that of Woman Grandmaster making her the eighth woman to be awarded this title. Till date, she has won several awards, titles and medals. In fact, she is ranked amongst the top 50 women chess players of all time. She is a huge fan of Viswanathan Anand and is herself an inspiration to many.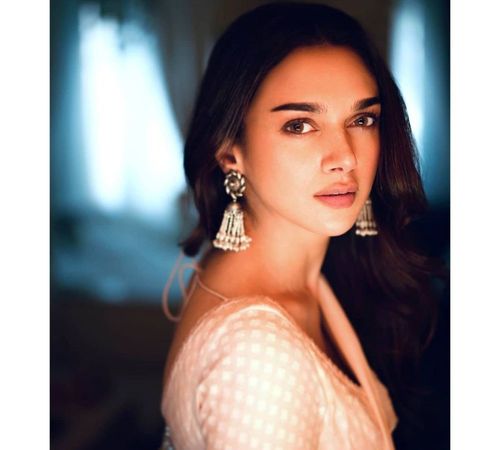 6. Aditi Rao Hydari
Date of birth: 28 October 1986
Aditi Rao Hydari is another one of the most beautiful women in India. It is not just her pretty smile or beautiful brown eyes which have weaved a magic on the audience but also her power packed performances. She is known for her films like Wazir, Bhoomi and Padmaavat. Aditi never fails to impress. She is also a trained singer and dancer. Apart from Bollywood, she also works in Tamil, Telugu, and Malayalam films. She was last seen in V and Sufiyum Sujatayum where she once again impressed the audience once again with her mesmerizing beauty and and amazing acting skills. If anyone can act through just her eyes, it is Aditi Rao Hydari.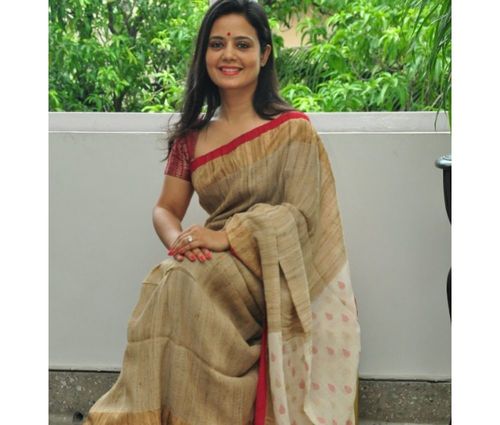 7. Mahua Moitra
Date of birth: 12 October 1974
This Indian beautiful lady is currently a Member of Parliament from the constituency of Krishnanagar, West Bengal. Mahua Moitra is known for her fiery speeches in the Lok Sabha and has gone viral due to the same. Her maiden speech was met with a lot of enthusiasm wherein she addressed that the country was moving towards fascism. In times where hate mongering is prevalent and used as an essential political tool, hearing leaders like Mahua Moitra gives the citizens hope that there are still those who will give voice to the struggles of the people and the issues that affect them the most.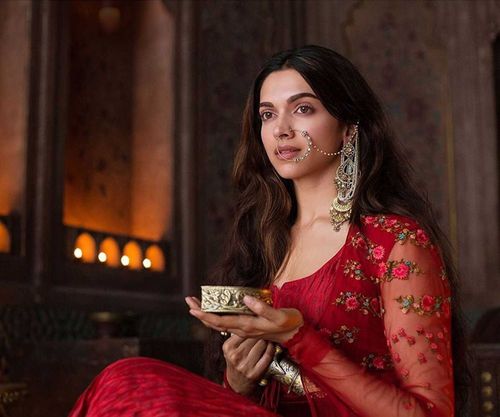 8. Deepika Padukone
Date of birth: 5 January 1986
Deepika is another one of the most beautiful women in India who has made her mark not just in India but also internationally. She debuted opposite Shahrukh Khan in Om Shanti Om where was an instant success. And she has not looked back since. She has garnered immense praise for her roles in the periodic dramas Bajirao Mastani and Padmaavat. Her other successful films include Ye Jawaani Hai Deewani, Tamasha, Piku, and Ram Leela among others. She was last seen in Chhapaak, a movie based on the real life story of acid attack survivor Laxmi Agarwal. Apart from being an amazing actor, Deepika is also known for her impeccable fashion sense and for being an ace badminton player.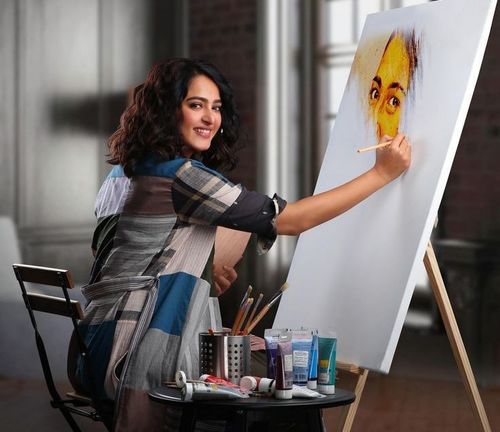 9. Anushka Shetty
Date of birth: 7 November 1981
Anushka Shetty is one of the most popular Indian actresses. She is amongst the highest paid actresses in the South Indian film industry. She is extremely gorgeous and supremely talented. Her acting in Arundhati, Rudhrama Devi and Size Zero are proof enough of her abilities. It was her portrayal of Devsena in the super hit film Baahubali which made her a known name all across India. Check out Anushka Shetty beauty secrets to find out the details of how she maintains her skin and takes care of her hair.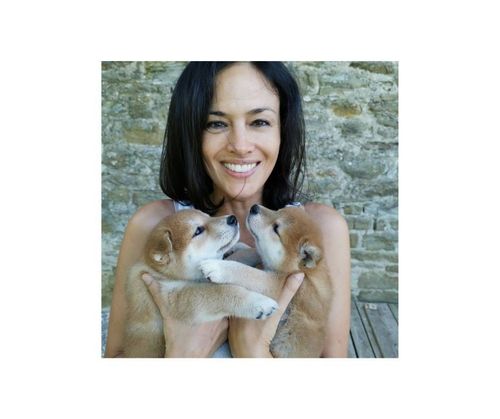 10. Tishani Doshi
Date of birth: 9 December 1975
Here is another Indian beautiful lady who has made her mark in the world as an exemplary poet, journalist, and dancer. Tishani Doshi's tryst with dancing began when she was three years old. She participated in many events growing up and finally took dance as a more serious career at the age of 26. She has been a part of the legendary choreographer Chandralekha's troupe and has given many wonderful performances across the world. She is equally successful as a writer. Her essays, poems, and short stories are widely anthologized. She has received the Eric Gregory Award for Poetry and won the Forward Proze for Best First Collection for her first book.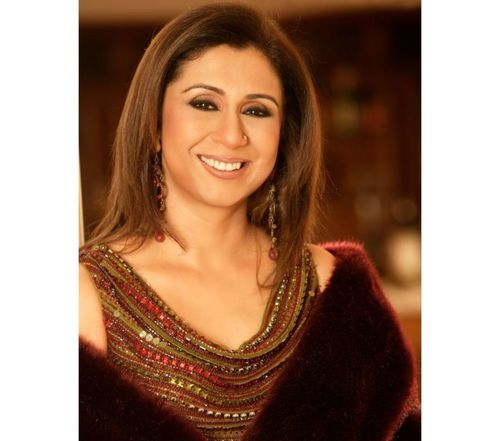 11. Vandana Luthra
Date of birth: 12 July 1956
VLCC is a name that is known not only in India but also internationally. And its founder is one of the most beautiful women in India. Vanadana Luthra started her business in 1989 when the idea of a woman owning a business was absurd and revolutionary. She faced many struggles and criticism but that did not bring her down. She fought for her dream and paved a way for more women to become successful businesswomen. Vandana wanted to make people's lives comfortable and thus, she created VLCC that first started as a wellness center but now offers a variety of products and services known for their high quality. She has won several awards for her contribution to the world of business. She was listed in the Fortune Magazine's 50 Most Powerful Women in Business in India for five years in a row.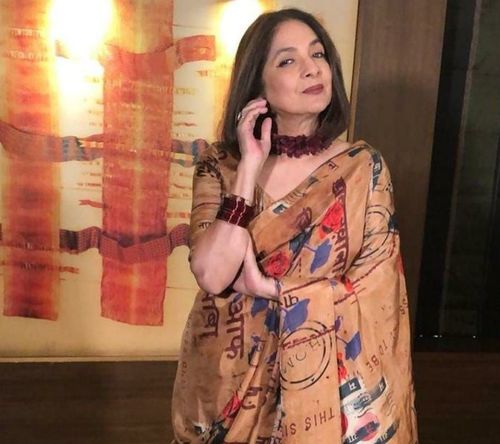 12. Neena Gupta
Date of birth: 4 June 1959
Neena Gupta is a National Award winning actress who has graced not just the big screen but has also been a big name on the television. She started her acting career with Hindi TV serials such as Daddy, Drishti, and Saans among others. She made her Bollywood debut in the year 1982 with the film Saath Saath. She is known for her roles in films including Gandhi, Mandi, and Jaane Bhi Do Yaaron. She is loved by the audience even now. Her role in the 2018 hit, Badhai Ho won her many praises from her audience, colleagues, and critics. She is keeping up with the times and has been a part of many web series that seems to be the latest format of entertainment these days.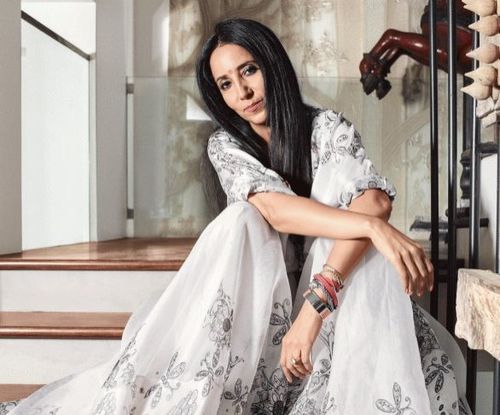 13. Anamika Khanna
Date of birth: 19 July 1971
Anamika Khanna is a name that sells. She is amongst the country's topmost and most influential fashion designers. She began her career in 1998 and hasn't looked back ever since. She is the first Indian fashion designer to launch her international label Ana mika. She is also the first female designer who displayed her collection at the Paris Fashion Week of 2007. This beautiful Indian lady has played an influential role in the modernization of Indian textiles and their use. She captures the Indian spirit i n her designs while also incorporating a bit of modern goth and punk styles. Her signature dhoti sarees changed the way sarees were being draped. Khanna has won several awards and nominations for her excellent work and contribution to the fashion industry.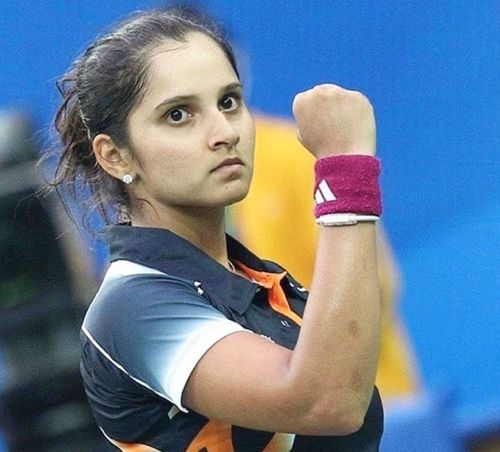 14. Sania Mirza
Date of birth: 15 November 1986
Sania Mirza is professional Indian tennis player. This woman is single handedly responsible for putting India on the global tennis map. She is the first Indian female to win a Grand Slam and the only player to feature in the top 30 WTA Rankings. Sania is extremely popular due to her contribution to the Indian tennis scene and she has often used her fame to address serious women and minority related issues.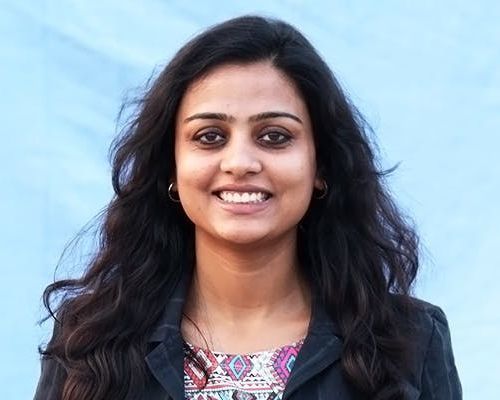 15. Aditi Gupta
Date of birth: 1986
Aditi Gupta is one of the most beautiful women in India who set an example for social entrepreneurship. She is the author and co-founder of Menstrupedia, a platform that provides an easy to understand and user friendly guide on menstruation, puberty and sexuality. Aditi first hand faced the stigma that comes with menstruation at the hands of her own family. Even as a child, she found these customs irrelevant. This acted as a catalyst for her as she grew up and led to the creation of Menstrupedia. Aditi created a comic in association with her husband tackling the taboo. Her comic has been translated in many languages and is being used by 30 schools across India. She faced serious criticism initially for talking about a topic that was considered a taboo and still is. But she didn't back down from her initiative and at present is responsible for helping hundreds and thousands of young girls.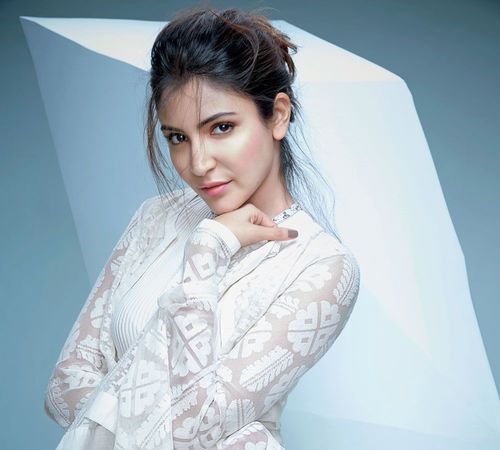 16. Anushka Sharma
Date of birth: 1 May 1988
Anushka Sharma is one of the most popular and highest paid actresses. She was a part of the Forbes Asia 30 under 30 list in 2018. She is a proud military brat who started her career as a model, did some ad campaigns and finally ventured into the world of movies. She debuted with Rab ne Bana di Jodi opposite Shah Rukh Khan. Anushka is also known for films like Jab Tak Hai Jaan, Sultan, Sui Dhaaga, Pari, NH10 and, Phillauri among others. She has portrayed a variety of characters throughout her career. It is said that she completely transforms into her characters which enables her to give the critically acclaimed performances she is known for. She became a producer at the age of 25 and has produced a number of movies and web series. Her last production venture was Bulbbul that mesmerized the audience with its story and wonderful cinematography. Anushka sharma diet has been very popular and has been one of the key reasons for her glowing skin.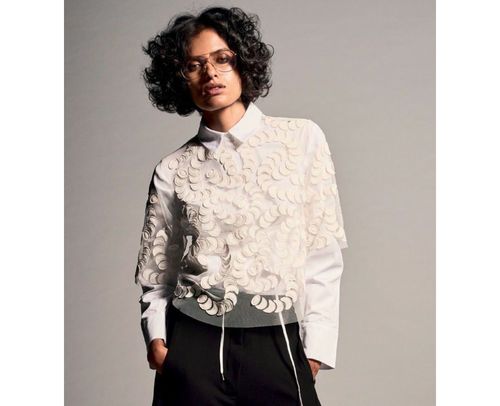 17. Laxmi Menon
Date of birth: 4 November 1981
Laxmi Menon is a successful Indian model. This dusky beauty is amongst the most beautiful women in India. She has been a part of many Indian fashion and ad campaigns and has walked the ramp for several designers. After making her mark in the Indian fashion industry, she moved towards international waters. Laxmi has walked for Jean Paul Gaultier, Hermes, Max Mara, Givenchy and H&M among others. She is also the first Indian ever to have featured in a Pirelli Calendar.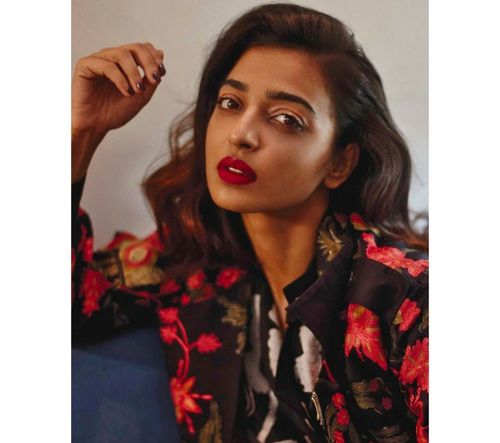 18. Radhika Apte
Date of birth: 7 September 1985
Radhika Apte is a popular theater and film actress. She is one of the most beautiful women in India. She began her career with theater and later ventured into the film industry. Initially she played a lot of small roles. But these small roles could not keep her talent hidden. It was with Rakhta Charitra that gained popularity and prominence. She went on to doing critically acclaimed films like I Am and Shor in the City which further built her position as a top actress. Some of her popular performances include Ahalya, Parched, Phobia, Andhadhun and Sacred Games.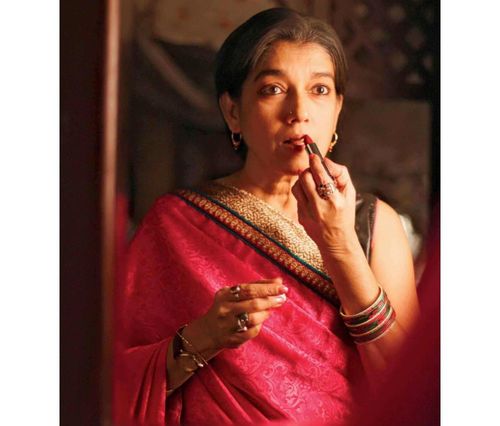 19. Ratna Pathak Shah
Date of birth: 18 March 1957
This Indian beautiful lady is a remarkable actress. She is well known for her portrayal of Maya Sarabhai in the popular TV show Sarabhai vs Sarabhai. Ratna Pathak Shah is one of the most beautiful and talented names in the film industry. She has been a part of many successful films including Mandi, Mirch Masala, Paheli, Jaane Tu Ya Jaane Na, Khoobsurat, and Kapoor & Sons among others. Apart from Hindi films, Ratna Pathak Shah is known for her work in television and theatre. She has been a part of many Russian plays and co-formed the Motley Theatre Group. She was last seen in Lipstick Under My Burkha, a film that had to battle with the Central Board of Film Certification for being "lady-centric".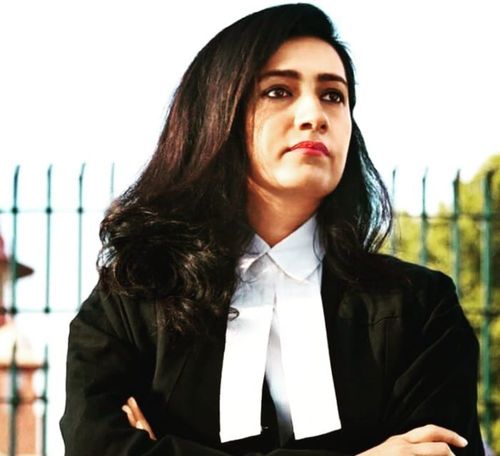 20. Karuna Nundy
Date of birth: 4 January 1976
Here is another one of the most beautiful women in India. Karuna Nundy is a lawyer who practices in the Supreme Court of India. She is recognized as one of those feminists who are leading a new wave of feminism in the country. She always wanted to do things that would bring about a social change and fix things. She was an economics student who later went on to pursue law. She returned to India to do her part in the legal field especially human rights. She became even a more well known name due to her involvement in the Nirbhaya rape case. Nundy has been actively involved in seeking justice for the victims of the Bhopal Gas tragedy. She has many national and international achievements to her name. She is a constant inspiration to many.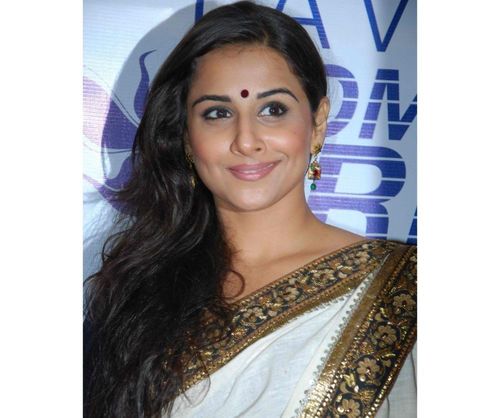 21. Vidya Balan
Date of birth: 1 January 1979
Vidya Balan is the most beautiful lady in India. She has established herself as a successful and popular actress who is known mostly for doing female centric films. She has been seen in many films including Parineeta, Bhool Bhulaiya, Bobby Jasoos, Kahani and Tumhari Sulu. Her performances have garnered several accolades and positive responses from critics as well as the audience. This National Award winner has played a major role in keeping the traditional saree alive in the modern times. Vidya is also known for her work towards supporting education for children.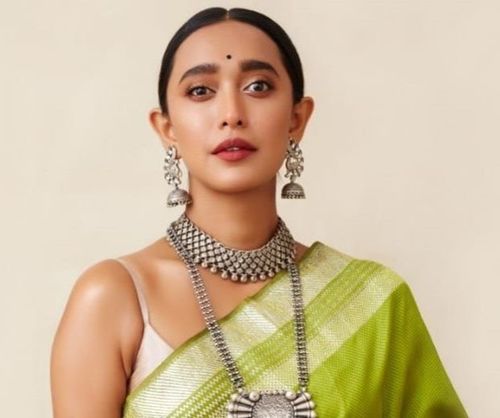 22. Sayani Gupta
Date of birth: 9 October 1985
Sayani is yet another most beautiful woman in India. This dusky beauty has made her mark on the audience and critics with her wonderful acting skills. She has always done justice to the characters she plays whether it was that of a 14 year old in Jagga Jasoos or that of a downtrodden rural woman in Article 15. She has gained accolades for her roles in Inside Edge, Four More Shots Please, and Axone.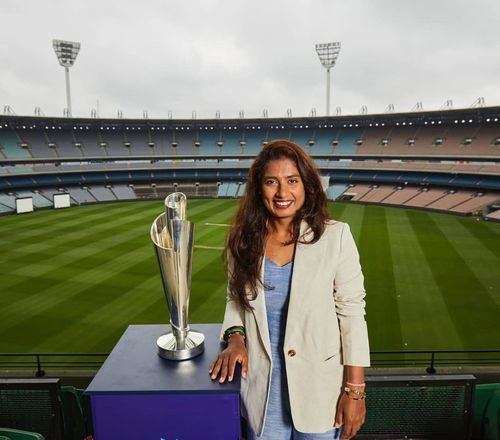 23. Mithali Raj
Date of birth: 3 December 1982
Mithali Raj is the captain of the Indian women cricket team. This Indian beautiful lady has made many new records and broken some old ones throughout her career. She is considered to be one of the greatest batswomen in the history of cricket. She is the only female player to have crossed the 6,000 run mark. She has also spoken up on many occasions regarding the country's obsession with the men's cricket team.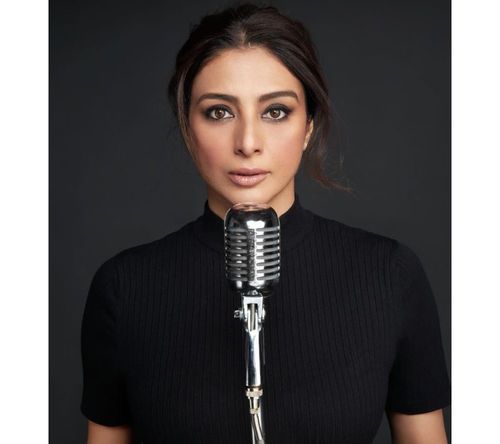 24. Tabu
Date of birth: 4 November 1971
Tabu is a classic beauty and a talented actress. She has been a part of many Hindi, Telugu, Tamil, Malayalam, English, Bengali as well as Marathi films. She is another one of the most beautiful lady in India. It was her role in Vijaypath which brought her into the limelight. She has received several awards throughout her career including two national awards and a Padma Shri. She is known for films including Maqbool, Fanaa, Astitva, Maachis, Chachi 420, Drishyam, and Andhadhun among others. She was last seen in BBC's adaptation of Vikram Seth's famous novel, A Suitable Boy where she wowed the audience with her beauty, grace, and acting skills.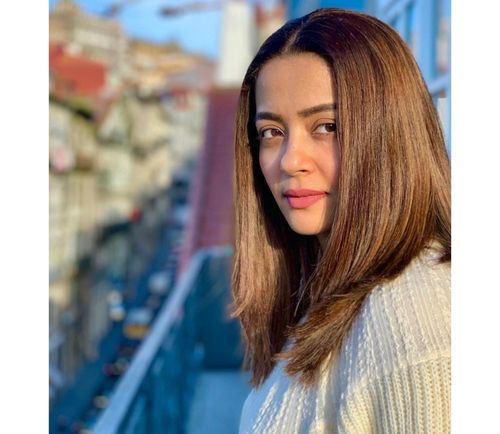 25. Surveen Chawla
Date of birth: 1 August 1984
Surveen Chawla has won the hearts of the masses not just with her exquisite beauty but also with her powerful and convincing performances. She started working in TV soaps and has moved on to doing films. She made her TV debut with the show Kahin to Hoga. She was also a part of the hit show Kasauti Zindagi Kay which led her to be a known face in every household. She has been a part of critically acclaimed films liked Parched. However, it was her performance in Hate Story 2 as the female lead which skyrocketed her popularity overnight. She is also known for her roles in Haq Se and Sacred Games.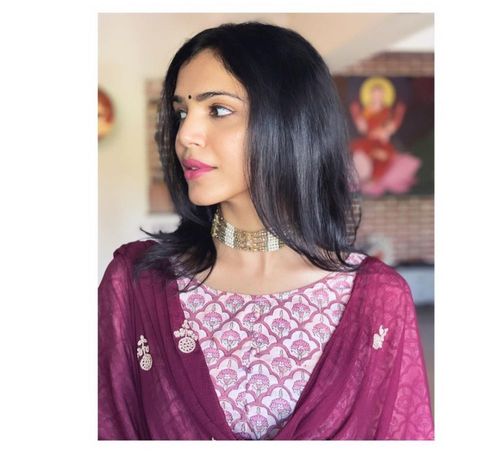 26. Shriya Pilgaonkar
Date of birth: 25 April 1989
Shriya is one of the pretty Indian girls and is one of the most talented actresses on the block. Her different looks and raw talent brought her further into the limelight after her debut with SRK starrer Fan. She has been a part of theater in her early career days and has also successfully tried her hand at directing short films. Daughter of veteran Marathi actors, Sachin and Supriya Pilgaonkar, Shriya is also well versed with Japanese as she initially wanted to be a translator. She is known for her performance in Mirzapur, a Prime Original webseries.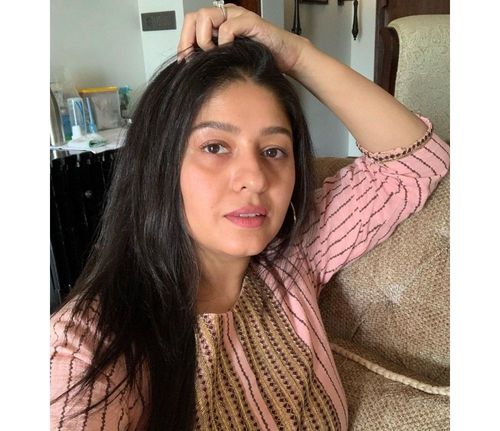 27. Sunidhi Chauhan
Date of birth: 14 August 1983
Sunidhi Chauhan is not just another Indian beautiful lady. She is a popular and successful singer who has sung over 2000 songs throughout her career. Sunidhi never had any professional training. She learned how to sing by listening to CDs and cassettes. She started her career at an early age and went on to win several competitions and awards. Her powerful singing has established her as an extremely successful playback singer. She is also seen judging many music based reality TV shows like Indian Idol and Voice India.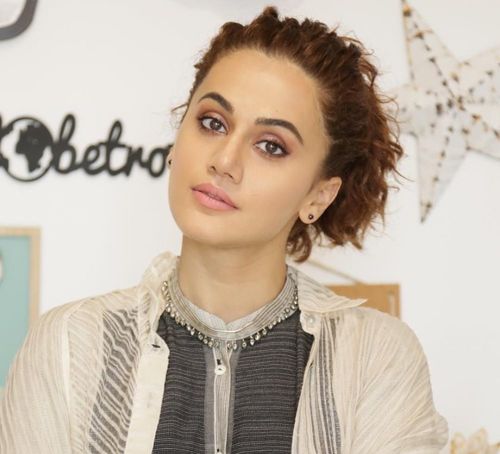 28. Tapsee Pannu
Date of birth: 1 August 1987
Tapsee Pannu with her bouncy curls and pretty smile is easily one of the most beautiful women in India. She was a software engineer prior to her modelling and acting career. She is one of the most talented and hardworking actresses out there today. She has made her mark in the eyes of the critics as well as the audience with her performances in films including Pink, Baby, Naam Shabana and Badla among others. Tapsee is also a trained dancer and is the co-owner of an event company as well.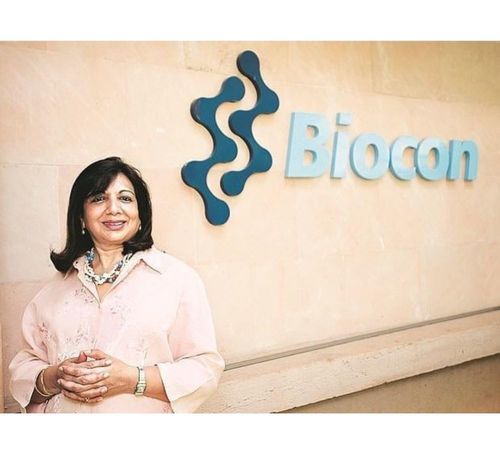 29. Kiran Mazumdar Shaw
Date of birth: 23 March 1953
Kiran Mazumdar Shah is one of India's richest and self-made women entrepreneur. As per her own admission, she became an entrepreneur by accident. She founded Biocon in 1978 that went on to become India's largest lsited biopharmaceutical company. Biocon is a leading name when it comes to manufacturing a wide variety of drugs. It also happens to be the first company to get approved by USFDA. In 2019, Shaw was termed the 54th richest in India and world's 65th powerful woman.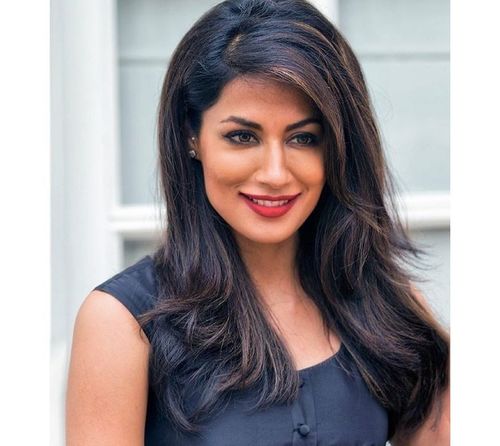 30. Chitrangda Singh
Date of birth: 30 August 1976
Chitrangada Singh was named after one of Arjuna's wives from the great epic Mahabharata. She is an extremely beautiful Indian actress. She started her career as a model and made her debut with Hazaron Khwaishen Aisi in 2003. This dusky beauty is often compared with the legendary actress Smita Patil. Chitrangada is known for films like Sorry Bhai, Desi Boyzz, I Me Aur Main and Ye Saali Zindagi among others. She even appeared in Gabbar for a dance sequence.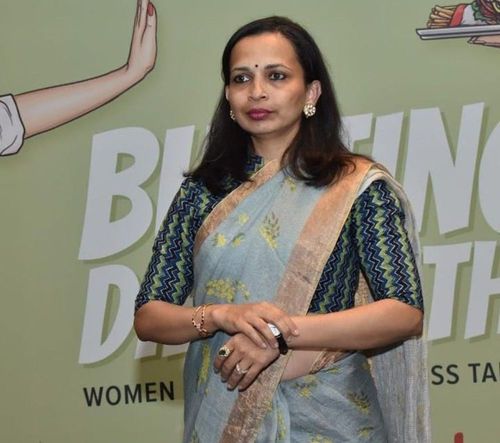 31. Rujuta Diwekar
Date of birth: 5 October 1973
Rujuta Diwekar is one of the leading nutrition and exercise experts in India. This Indian beautiful lady is well known for her celebrity clients that include Kareena Kapoor, Saif Ali Khan, Karisma Kapoor, Alia Bhatt, Anil Ambani, Varun Dhawan, Richa Chadha and many more, She has been vocal for local even before it became a mainstream thing. She combines her learning of the Indian traditional eating habits and nutrition science to develop ways which promote healthy living.