25 Bella Hadid Transformation Photos Over The Years
Olivia
Updated At 14 Dec 22
One of the most beautiful women in the world, Isabella Khair Hadid is an American Model and one of the highest-paid models, right after her sister Gigi Hadid. Bella Hadid has been voted "Model Of The Year" in 2016 by industry professionals. Over the years, Bella Hadid has been featured in countless magazines in national and international magazines. Her striking looks have landed her cover appearances in magazines like Vogue and W Magazine. She has appeared in campaigns for top fashion brands, including Christian Dior, Versace, and Miu Miu.
Bella Hadid's transformation has been inspiring since she began her career at the very small age of 16. From makeup transformation to surgeries, Bella Hadid's before and after photos are worth taking a look at. Bella hadid diet has also played a key role in her transformation. Take a look at these 25 Bella Hadid Transformation photos over the years-
25 Bella Hadid Transformation Photos Over The Years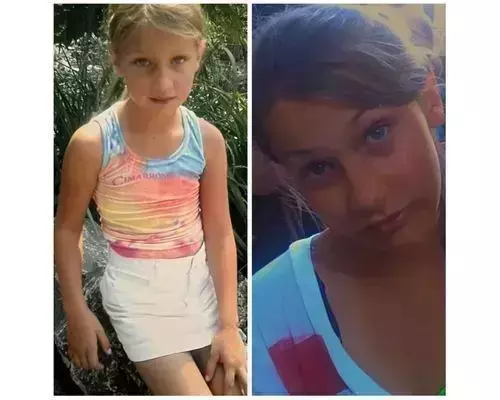 1. Bella Hadid's Childhood Photos
Bella Hadid was born on October 9, 1996, in Washington D.C. Her father Mohammed Hadid is a Palestinian Jordanian real estate developer and her mother, Yolanda Hadid was a Dutch model when she was younger. Bella Hadid spent most of her childhood in California with her siblings. As a child, Hadid wanted to become an equestrian and wanted to compete in Olympics. As Bella Hadid graduated, she went on to study photography in New York; however, she took a break from her studies to pursue a career in modelling.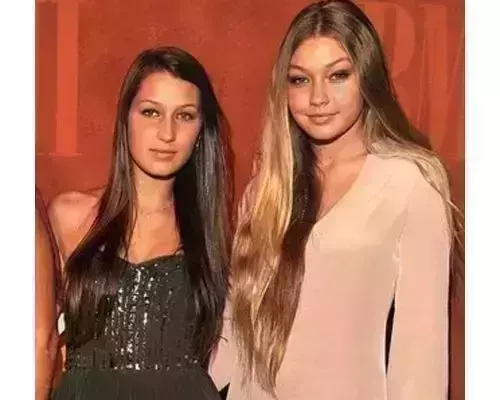 2. Bella Hadid With Gigi In 2011
Bella Hadid studied at Malibu High School till 2014 while her sister Gigi made her acting debut in "Virgin Eyes". Gigi had by 2011 achieved great heights in modelling and was a great mentor for Bella. As Gigi Hadid and her mother, Yolanda Hadid had both been successful in modelling, they have acted as idols and mentors for Bella Hadid. Bella said in a recent interview that she would like to continue her studies in fashion photography sometimes once she is done modelling. Bella Hadid's brother Anwar Hadid is also a model like Bella and Gigi.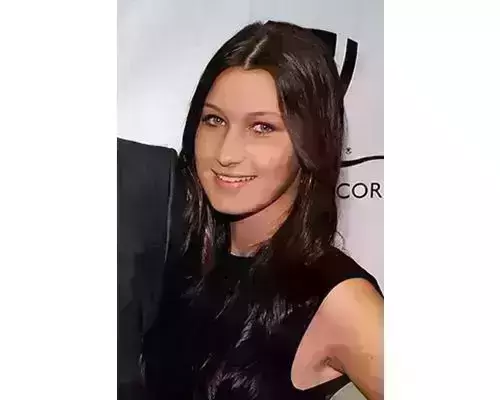 3. Beginning Of Modeling Career
Bella Hadid began her modelling career at the young age of 16. She was very much inspired by her sister that she gave up on her studies mid-way to make a career in modelling. Bella began her modelling career with Flynn Skye as a model for this commercial project. Bella Hadid before she even entered adulthood took on modelling to create a bright future for herself. People had their first glimpse of her during Yolanda's appearance in "The Real Housewives Of Beverly hills".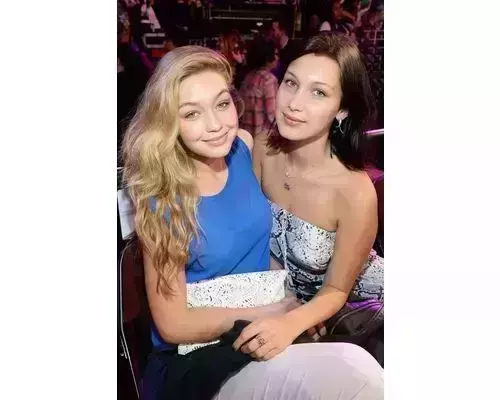 4. Bella Hadid At Nickelodeon's 27th Annual Kids' Choice (2014)
As Gigi's career was taking on, so was Bella Hadid's. By 2014, big brands started approaching Bella and she started gaining immense popularity among fashion designers and fashion magazines. Bella appeared in "The Swans Project" with famous actor "Ben Barnes, marking one of her famous projects. This photo is one of the most searched and liked photos of Gigi and Bella before they made it to the huge fame they have today.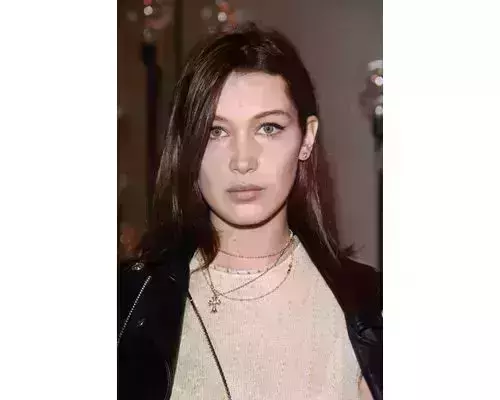 5. Bella Hadid Before the Immense Success (2014)
Bella Hadid's early age has paid off. She got plenty of practice performing in front of cameras from a very young age. At such a young age, Bella had already developed strong modelling skills and worked extensively with some of the world's top photographers. Her experience working with these professionals undoubtedly helped improve her technique and give her an edge over other models' competition.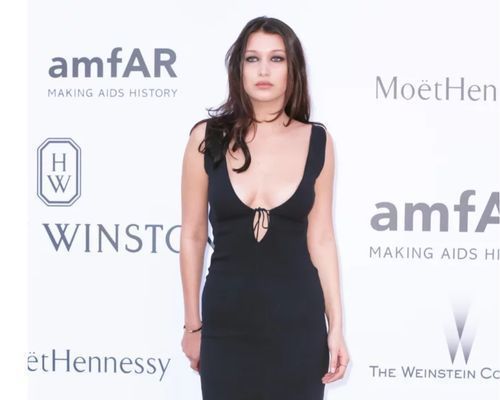 6. Bella Hadid's Runway Debut (2015)
As Bella Hadid made her runway debut in 2016, she was applauded largely for her beautiful features and perfect figure. Bella Hadid before and after her runway debut has for sure stunned everyone with her talent and skills for runway walking. Bella Hadid's mere presence on the runway made a huge impact and fans were largely seen complimenting this Bella Hadid before her major surgeries photos.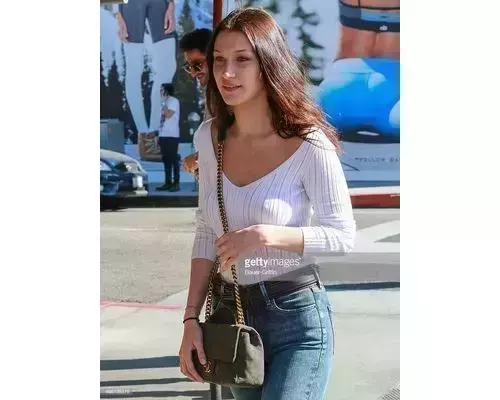 7. Bella Hadid Captured By Paparazzi In 2015
As Hadid was gaining lots of fan following and popularity due to her great work in the modelling industry, she was becoming a sight of great interest for a lot of fans. Paparazzi and fans were capturing her and publishing her images online as well as offline as she was spotted carrying some of the best outfits and looked her best as she stepped out. This is one of the most popular photographs among fans they compare Bella Hadid before and after.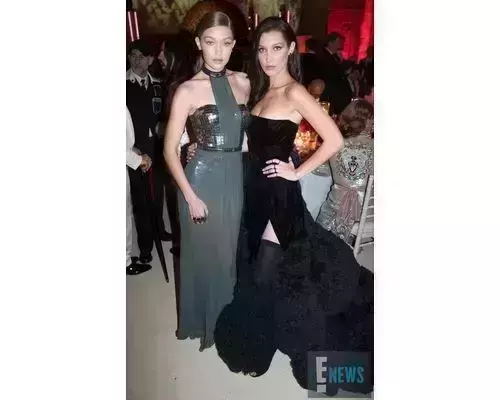 8. Bella Hadid At the 2016 Met Gala
Bella Hadid is one of the most popular models in the world. She has a beautiful face and a perfect figure, which have earned her legions of fans. As Bella Hadid made one of her best appearances at the Met Gala 2016 with her sister Gigi Hadid, fans were left speechless at how gorgeous the two of them can look. Fans have often marked the striking similarity between Bella Hadid and her father, Mohammed Hadid.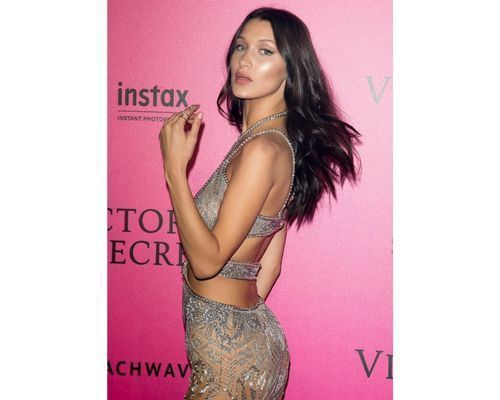 9. Bella Hadid At the 2016 Victoria's Secret Show
As Bella Hadid had by now gained immense popularity and growth in her career, it was very witty and obvious for her to make impressive appearances at big fashion events and shows along with her sister Gigi Hadid. Bella Hadid wore a shimmery slit-cut gown at Victoria's Secret show after the party where she posed beautifully for the cameras. She has an incredible physique and her photos always look amazing.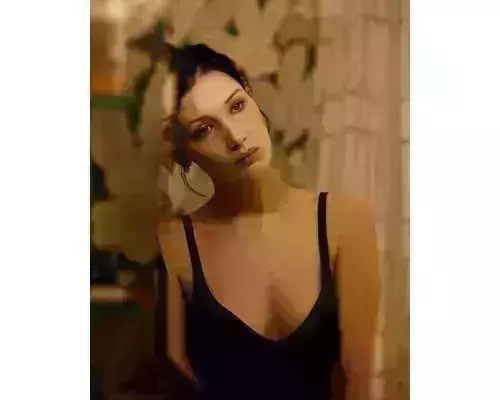 10. Bella Hadid For Tyler Ford For Visionaire
Bella Hadid was captured by Tyler Ford for his video "Visionaire 52 PRIVATE". This seductive video of Bella Hadid was shot for Visionaire magazine and was created by Tyler Ford. Bella Hadid's attention to detail lends itself well towards breaking boundaries with traditional modelling techniques and achieving mainstream success quicker than many other top models have done before her.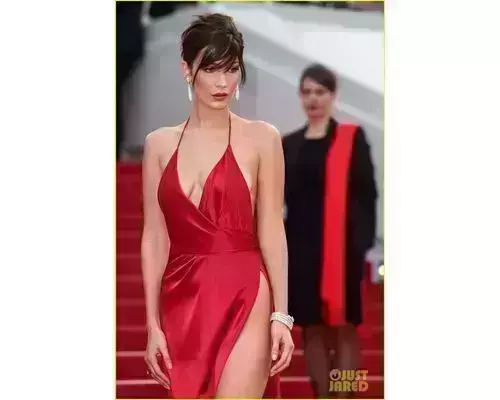 11. Bella Hadid For Cannes 2016
The audience has often marked that there was nothing more gorgeous than Bella Hadid before she had lip fillers and minor face surgeries. However, Bella Hadid has denied undergoing any such surgeries; the changes in her face were quite noticeable and were those which could not have been caused by mere ageing. From her sublimely sculpted nose to those mesmerizing eyes, nothing is left untouched by Bella when it comes to styling herself for photos or runway appearances.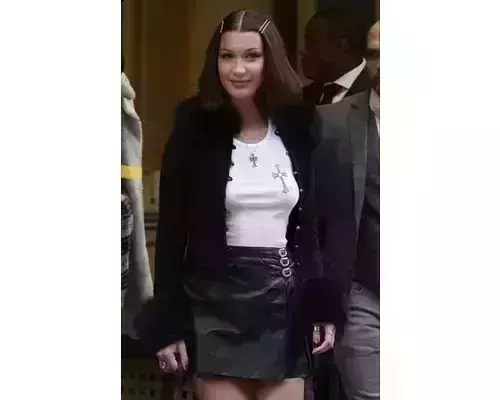 12. Bella Hadid For Chrome Hearts
In August 2014, Bella Hadid signed up for IMG models and her career took a great turn from there. She walked for Desigual during New York Fashion Week and was applauded greatly. Since then she did great improvements and took on big projects which helped her build a great career around modelling. Bella Hadid collaborated with Chrome Hearts and was spotted by paparazzi and fans wearing Chrome Hearts. Later in 2020, Bella Hadid once again collaborated with Chrome Hearts to support Hunger Relief Program.
13. Bella Hadid's Backstage Photo By Kevin Tachman (2017)
Bella Hadid is one of the most popular models in the world, and she's not slowing down anytime soon. The 22-year-old model has built a successful career modelling for some of the biggest names in fashion, including Versace, YSL, Michael Kors, and more. Kevin Tachman captured this photograph of Bella Hadid before she made her appearance for the Haute Couture.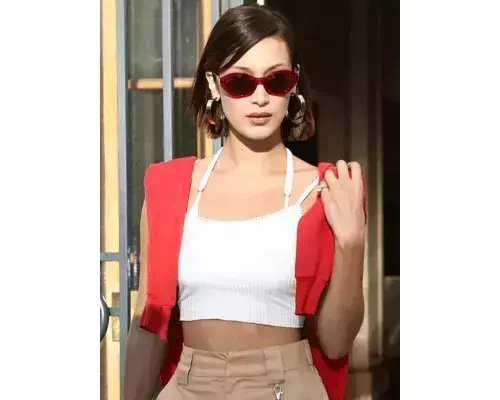 14. Bella Hadid At Couture Fashion Week, Paris (2017)
This photograph is one of the last photographs of Bella Hadid with such a full and plumpy face. Bella Hadid just once agreed to have undergone a nose job at the age of 14 and she also said that she regretted doing so. Bella again created headlines but this time for changing her hairstyle 5 times in Paris. However, we do agree that no matter whether she may or may not have undergone other surgeries, with perfect facial symmetry, Bella Hadid before and after is gorgeous.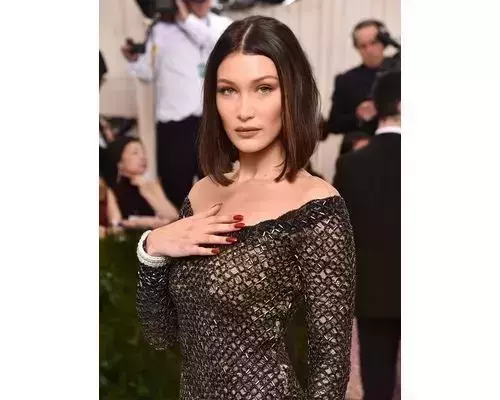 15. Bella Hadid At Met Gala 2017
Bella Hadid attended the Met Gala in 2017, wearing a black dress and carrying a bob and she looked beautiful! Bella stole the show with her sultry style and natural beauty. In the photograph of Bella Hadid from the Met Gala 2017 her features look great and are accentuated by the fashion choice she made. Bella Hadid has the perfect face and body for a model. Her features are symmetrical and her skin is clear, without any acne or blemishes.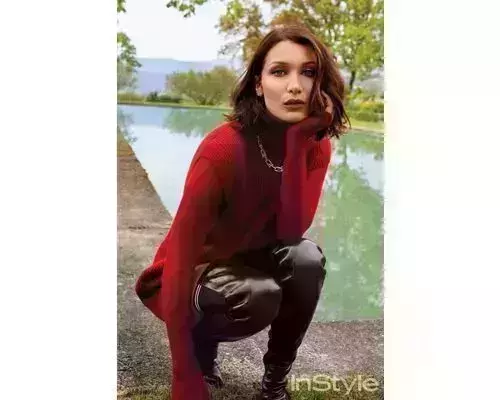 16. Bella Hadid, Cover Page Of Instyle Magazine 2017
Bella Hadid appeared on the cover of Instyle Magazine in the August 2017 edition. Her eyes are captivatingly beautiful. No wonder photographers often prefer to shoot Bella with natural light rather than using harsh studio lights. The brunette posed in a red oversized sweater by Fendi and leather boots. Many people believe that she has a style all her own, and they love everything about her look.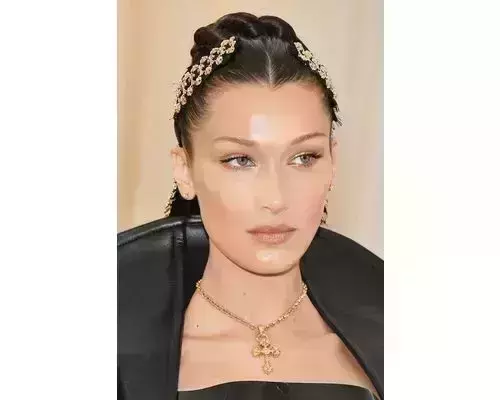 17. Bella Hadid At Met Gala 2018
Bella Hadid looked stunning at the Met Gala held in 2018. With golden highlights everywhere, Bella Hadid just stole the show. For fans of the celebrity fashion scene, Bella's Met Gala look was surely a big hit. Bella had carried centre-parted hair with golden accessories on either side of her hair. Compared to her earlier Met Gala looks, Bella Hadid has surely done some improvement. In terms of makeup and outfit selection, 2018's Bella Hadid appeared better than Bella Hadid before.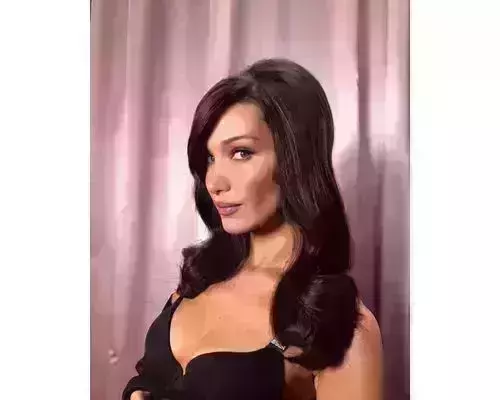 18. Bella Hadid Instagram 2018
Bella Hadid shared one of the most beautiful and sweet images of herself on her Instagram handle. Her facial features appear strikingly symmetrical and well-defined. Her skin tone is light but evenly distributed, giving her an incredibly natural look. Bella Hadid Instagram posts are sure to set the internet on fire just as she keeps on posting beautiful images as such.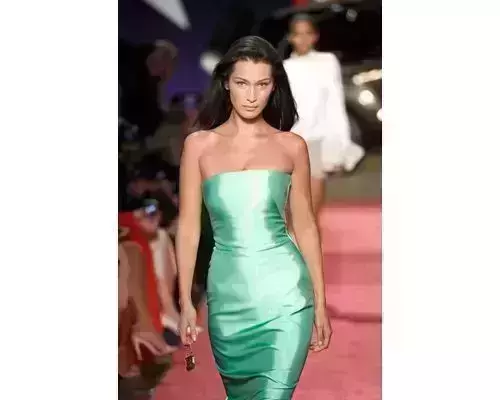 19. Bella Hadid At Brandon Maxwell Spring 2019
There has been a lot of difference between Bella Hadid before and after she gained experience in her work as a professional model. Bella Hadid is now the face of many big names and famous brands such as the famous American fashion designer Brandon Maxwell. This look of Bella Hadid at Brandon Maxwell's Spring 2019 runway stole the show as Bella Hadid gracefully captures the essence of the dress with her perfect body and runway walking skills.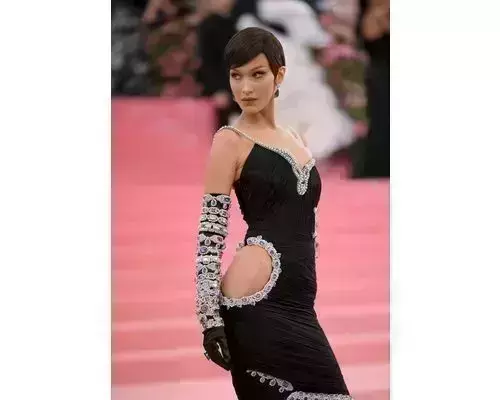 20. Bella Hadid At Met Gala 2019
Bella Hadid nailed her Met Gala look in 2019 as she wore a black jewel-encrusted gown for the "Camp: Notes on Fashion" theme. Many things make all Bella look amazing. Mainly is Bella's physique- she doesn't carry excess weight around on her frame. She is quite thin overall - not too skinny nor too curvy. This makes it easy for photographers to create natural-looking shots that showcase all of her amazing features without having to digitally manipulate them in any way.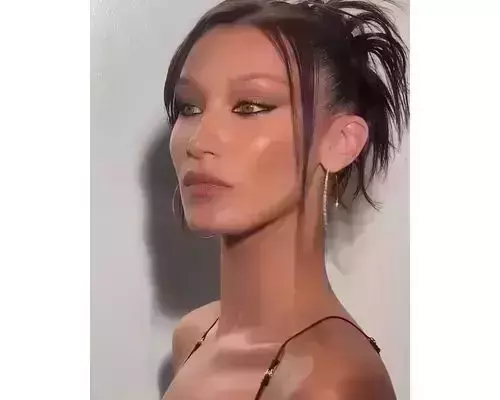 21. Bella Hadid For 2020 Photoshoot
Bella Hadid is one of the most popular models in the world, and her photo shoots always turn out stunning. Her photoshoot from 2020 features a beautiful shot capturing her beautiful face with a sharp jawline and marked cheeks. These features make Bella look quite different from other models who typically have softer facial features. The photo was recently released on Bella Hadid's Instagram account, and it has received a lot of attention from fans.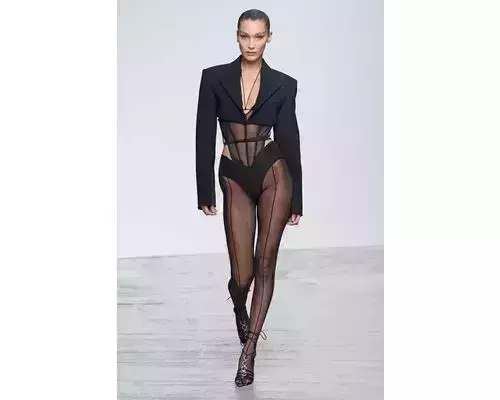 22. Bella Hadid For Mugler 2020
Bella Hadid made a stunning appearance at the Mugler Spring 2020 Ready-To-Wear Fashion Show. Mugler is one of the biggest luxury fashion and perfume brands which is known worldwide for its fashion which is often regarded as synonymous with her beauty and confidence. Bella's eye makeup was on point and her outfit selection for this runway walk was better than we marked as Bella Hadid before keeping in mind the audience and appeal of Mugler.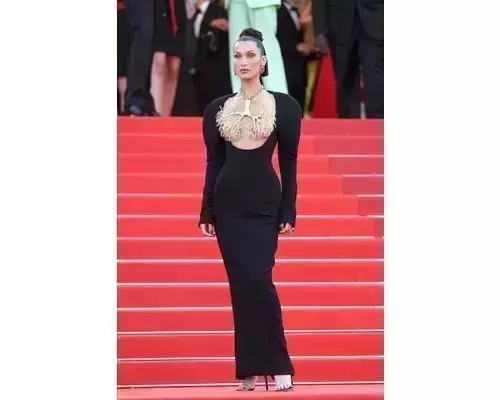 23. Bella Hadid At Cannes 2021
Bella Hadid's Cannes 2021 photos became viral as soon as they landed on social media. Bella Hadid Instagram post comments were filled with applause and compliments for her 2021 Cannes look. Bella Hadid compliments the outfit instead of it going the other way. By now, it seems like Bella Hadid makes outfits and other things look good as she adorns them.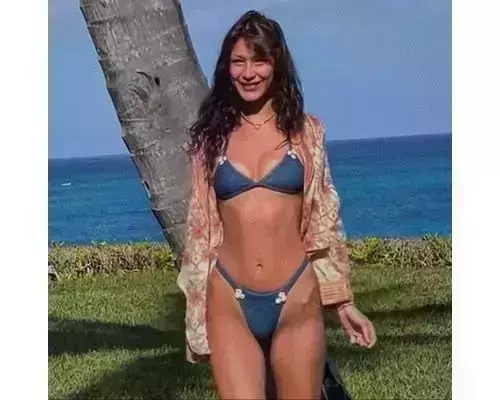 24. Bella Hadid No Makeup Look (2021)
Bella Hadid's no-makeup look is as great as her makeup look. There are however a lot of changes visible in Bella Hadid's before and after photos and it can be credited to her maturing and going through transformations via surgeries or other means. Plump lips, defined jawline, marked cheeks and cool abs- a lot of difference from the Bella Hadid before. It's no wonder so many people find beauty in Bella's simple yet elegant style.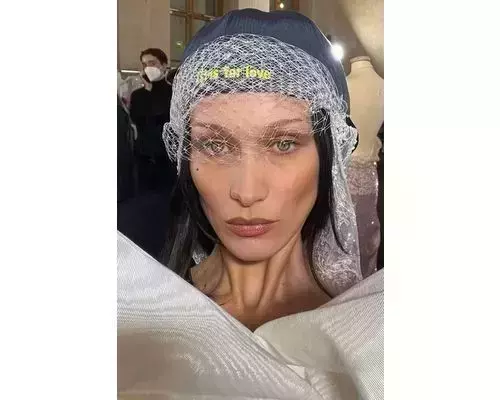 25. Bella Hadid Currently (2022)
Bella Hadid Instagram feeds are always worth taking a look at. She is always sharing her new looks and outfits with her followers and fans, leaving them awestruck most of the time. As we can see, there have been a lot of differences and beauty between Bella Hadid before and after and we can surely agree that she is one of the most beautiful and successful models in the world right now. She is doing great in her career and is an inspiration for many.