Top 51 Most Beautiful Hollywood Actresses
Bhagyada
Updated At 19 Oct 23
Looking to find out the most beautiful actresses?
Being a woman is defined as being a good wife, mother and daughter by the society. A good girl knows her place in the hierarchy and abides by it till death encloses her in its arms. A good girl is always kind, soft and sweet. But beyond the shackles of the society? Women are strong, women are not always sweet, not always an ideal human. Women are power, the mystical energy closest to "god". Women breathe life into humanity. They always have. The society at large failed to acknowledge it.
We here have a list of Hollywood actresses who learnt how to break the shackles that held them back, learnt to make peace with the nasty truths surrounding them and rose above it all, to fulfil what they had always dreamed of. That is beauty. That is the greatest treasure of all. We here have 51 hottest actresses in Hollywood who have taken to the stars and become one themselves. These are the most beautiful Hollywood actresses of probably all time are not just the top beauties in Hollywood but also a few of the most iconic and inspirational women on screen. Here are most beautiful actresses of all.
Top 51 Most Beautiful Hollywood Actresses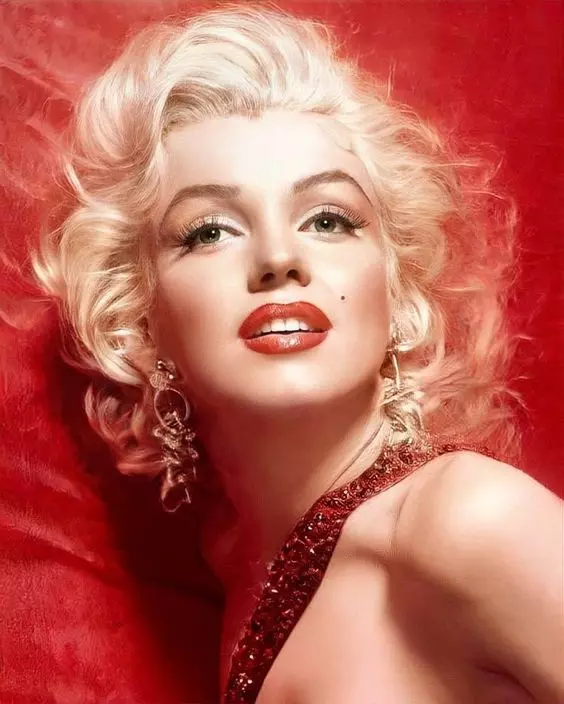 1. Marilyn Monroe
In a world where women only played home-makers, Marilyn with her bold sexuality gave women the power to look sensual on screen. One of the most beautiful women in the world, she became the hottest women in Hollywood and paved them path of female sexuality for the world. She wore her red lips and doe eyes with pride, she flaunted them. She showed the courage to be who she was, and that made a world of difference. Her world-famous pose still reminds everyone of the capacities of feminine power.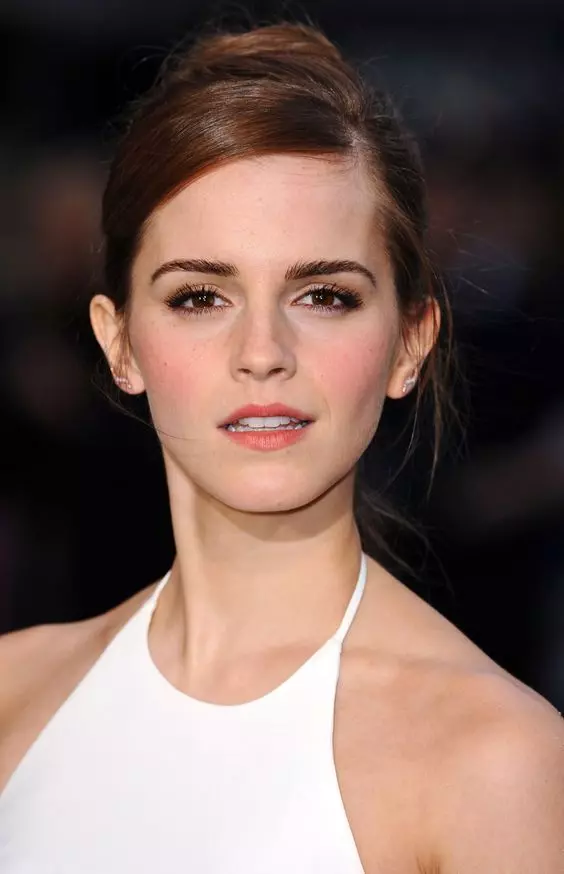 2. Emma Watson
For an entire generation Emma was Hermione – the strong willed, smart, hard working witch, who never gave up and had the courage to stand all sorts of abuse. She did what she knew was right in her heart. And just like the phenomenal character she portrayed, in the real world Emma is making a lot of difference. She is a UN ambassador and propagates world peace, animal rights and equality. One of the hottest actresses, her pretty face has glossed many magazines and yet her humble nature always brings her back to the noble causes she propagates worldwide.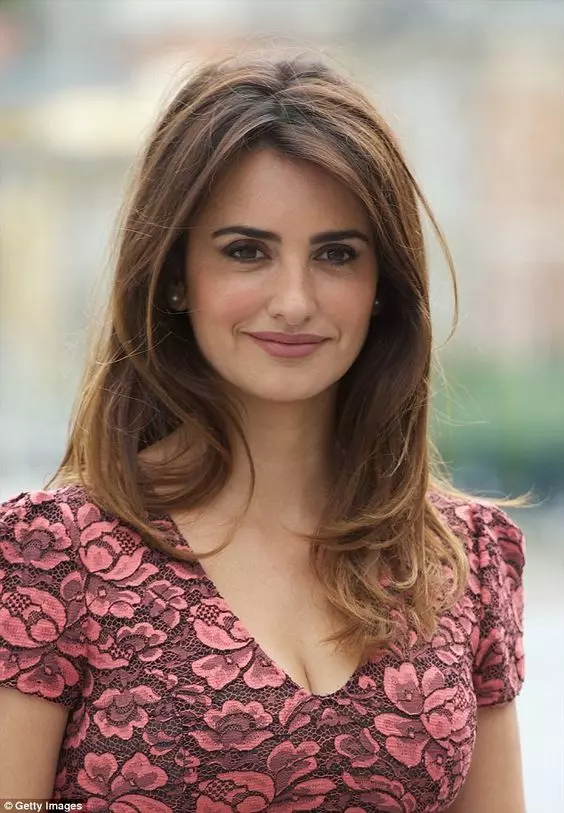 3. Penelope Cruz
She can be called the "Spanish enchantress", Penélope Cruz Sánchez  is very beautiful. She was born a performer. Her skills have been honed since her childhood. Her pace is very pretty and her physique very hot. She is a beautiful mother. Her work is very successful.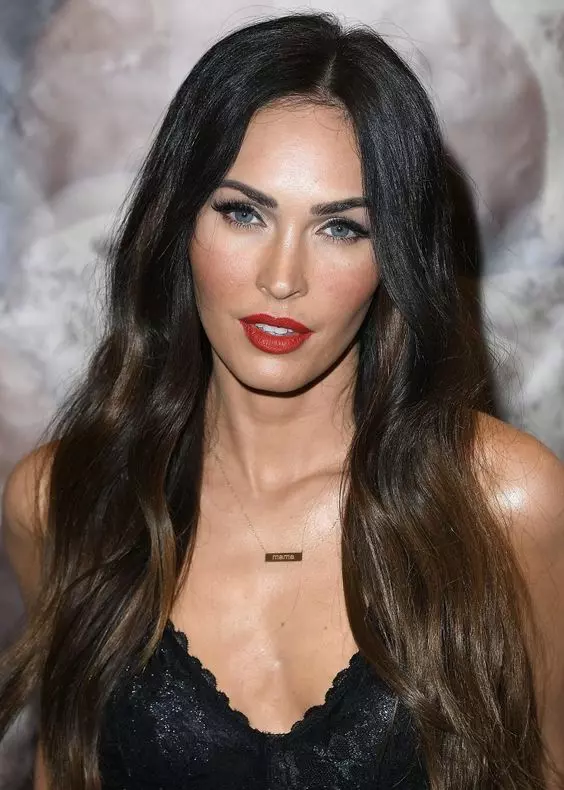 4. Megan Fox
What a bombshell! Megan is beautiful. Fiery and fierce, she makes heads turn everywhere she goes. She is very well known for her role in the 'Transformers' series. One of the best looking actresses , she is loved by everyone and is a very talented actress. She has studied drama and is in the industry since a very young age. This shows her dedication and passion.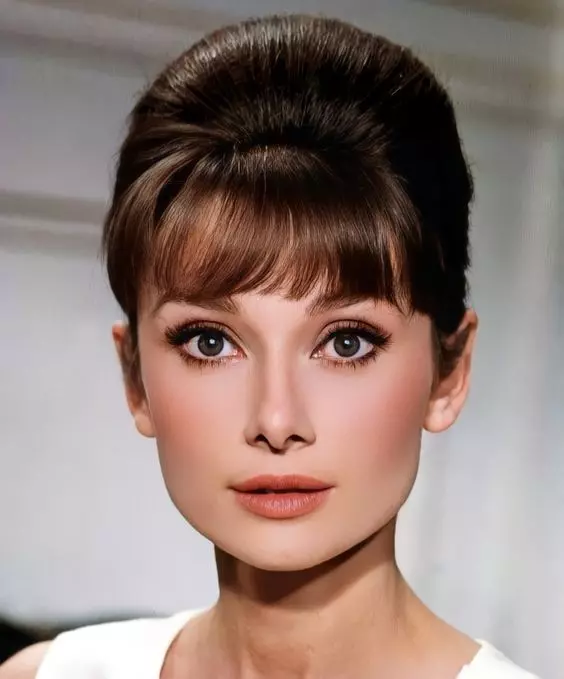 5. Audrey Hepburn
A vintage superstar. Stellar beauty. Her grace, her pretty airs blow everyone's mind away. She is a very beautiful lady and an even more beautiful actress. She has starred certain evergreen films which make sure that her beauty reaches everyone from all generations, and this is an asset not many hold. Her beauty is timeless.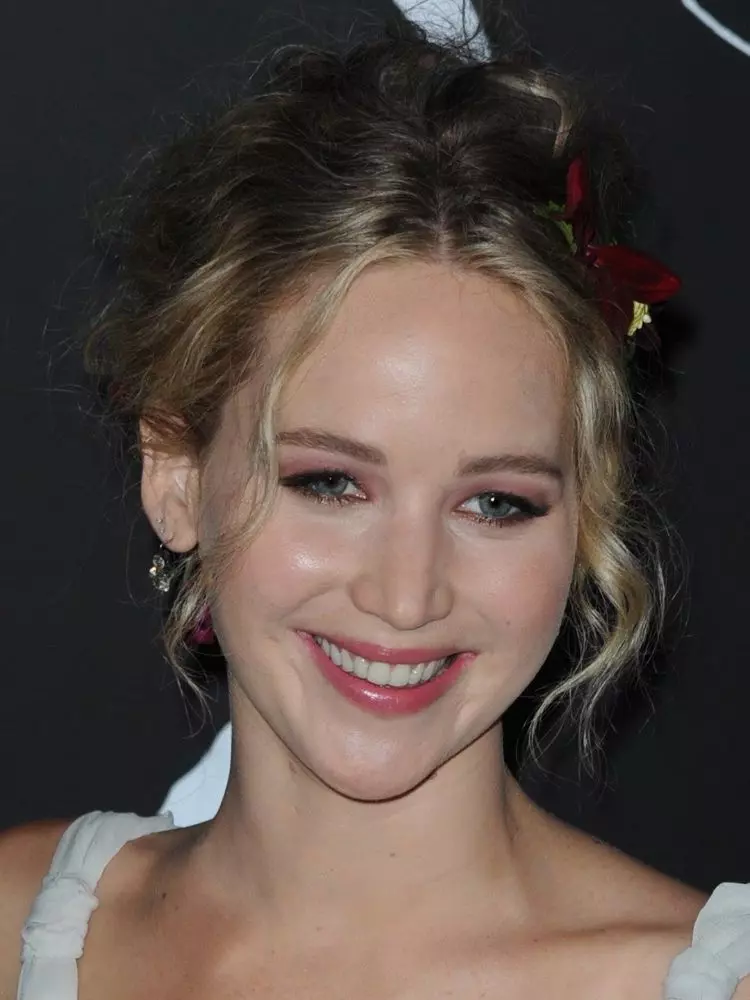 6. Jennifer Lawrence
Jennifer has a huge personality that peeps through even around strict facades that she wears while interacting with the paparazzi. Her sense of humour is amazing and her twitter account is known to cause quite a stir. One of the most beautiful hollywood actress, she is someone who isn't afraid to put herself out there and is opinionated.  Her beauty comes from her bold personality as well as her smart career choices, adding to the mix her face and her figure, she is a perfect 10.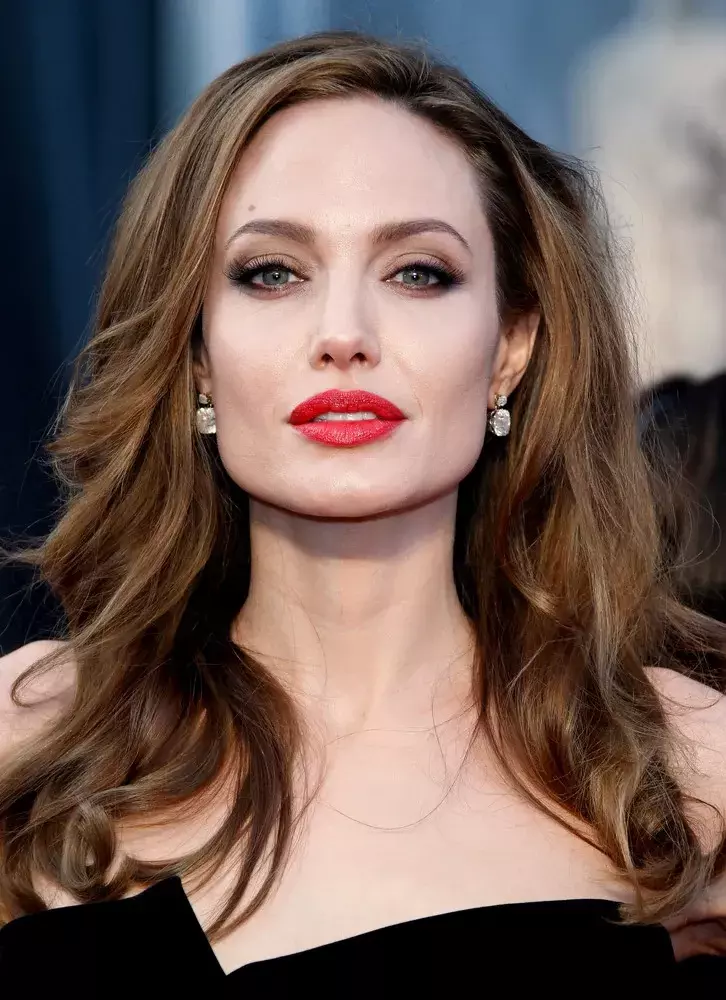 7. Angelina Jolie
Her perfect features have been renowned by the entire world. She has been proclaimed to be the world's most beautiful woman. Her acting career has been an outstanding hit, but beyond that Angie has worked a lot in the less fortunate parts of Africa. She adopted 10 children and mothers them perfectly.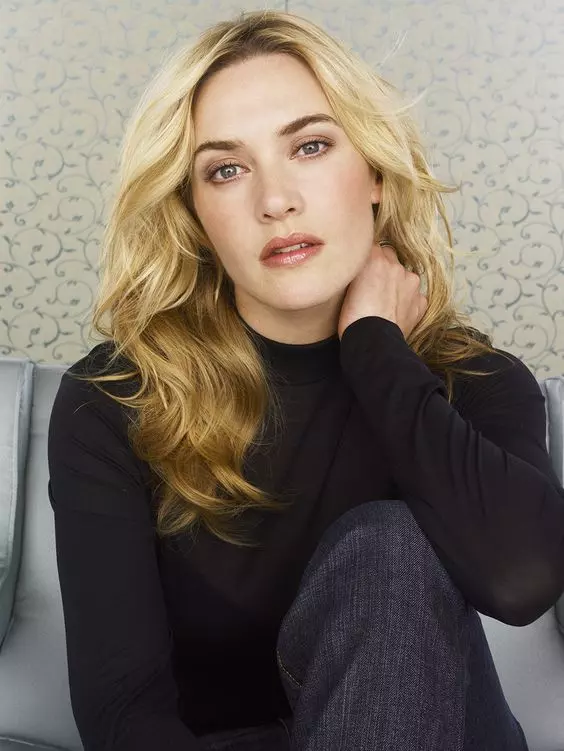 8. Kate Winslet
Is there really any need to justify this name on the list? If she did not steal your heart in titanic, do you even have one? One of the most beautiful women to ever grace the world. Her grace is very attractive and her auburn hair has a very charming appeal to them. Her locks have been in full glory even as she ages like fine wine.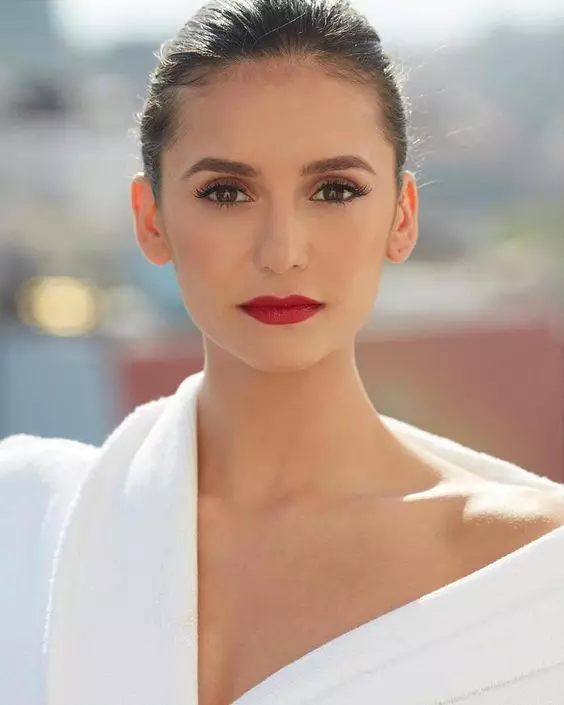 9. Nina Dobrev
A very pretty face, with prettier skills. The Vampire Diaries star is a proper heartthrob. She has been working in the franchise for a long time now, and is almost a household name for it. With a lot of teenage fan base, Nina looks like a teenager herself.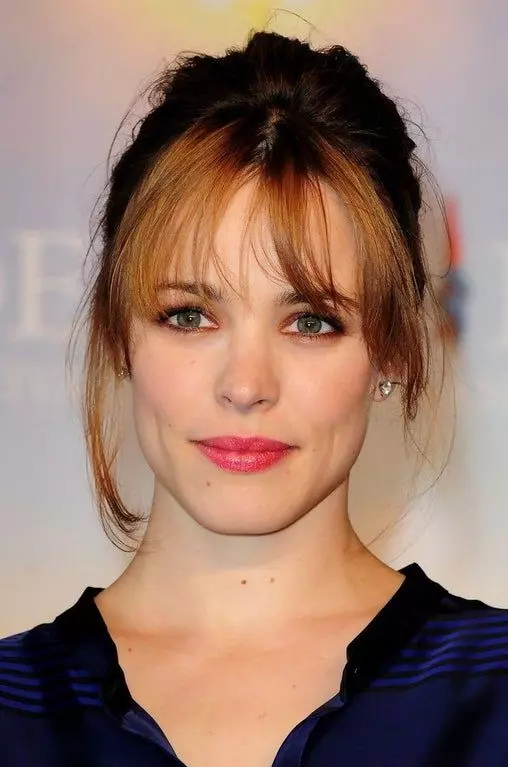 10. Rachel McAdams
She is a Canadian actress, popular for her many roles, but especially in that of 'The Notebook'. She is absolutely stunning. She started acting at quiet a young age and is an inspiration because of her hard work and success.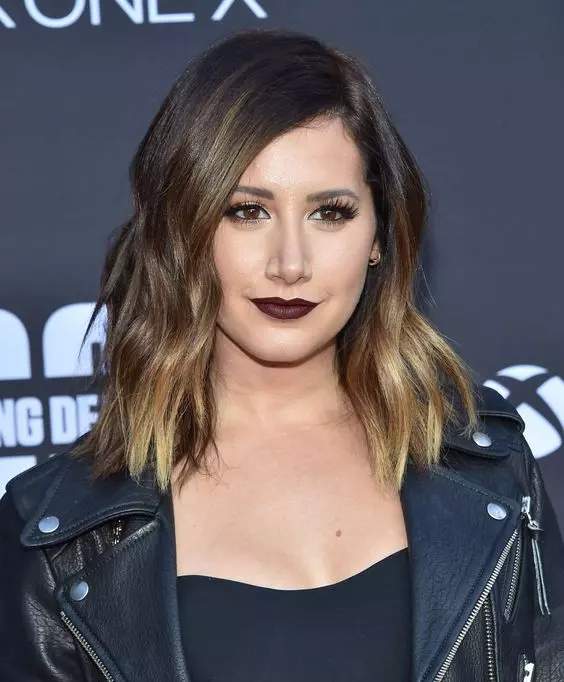 11. Ashley Tisdale
She began at a young age is is well-known for her appearances on the Disney channel. She did "Suite life of Zack and Cody' and also did a Disney movie called 'High- school Musical'. She is not only a an actress but also a singer and a producer. She is a very pretty blonde with a lot of brains too.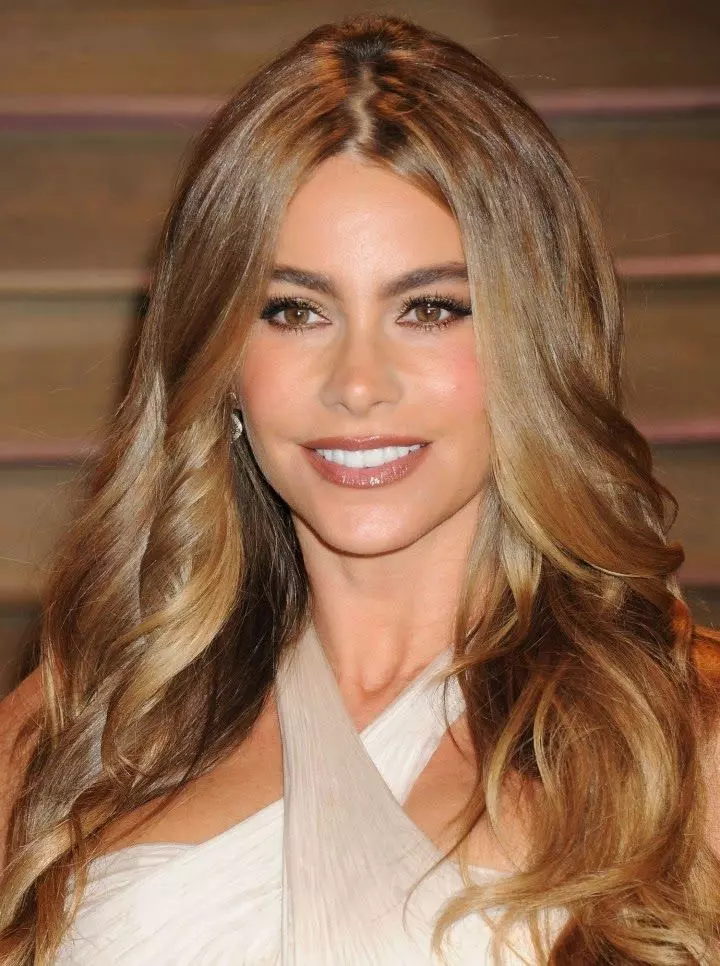 12. Sofia Vergara
This 'Modern Family' beauty steals the show completely. She has a figure to die for. Her accent is very alluring and makes people want to learn Spanish. She is the perfect Latina with her great bod, her accent, her hair and her acting skills are all on point.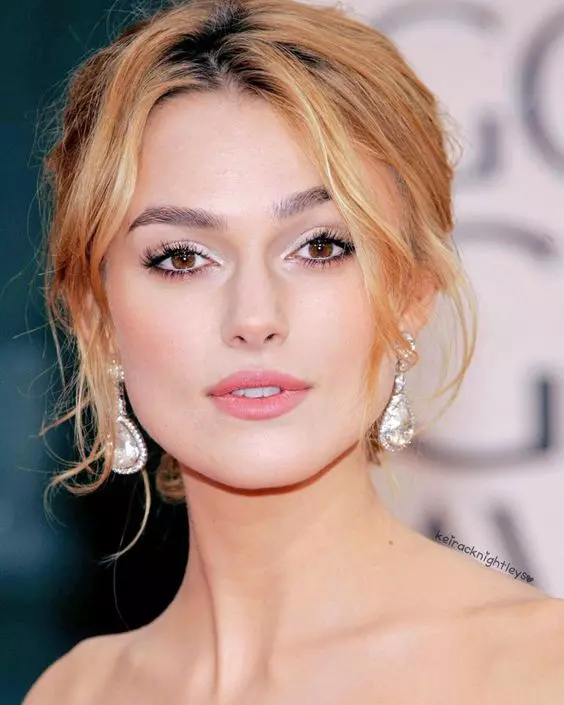 13. Kiera Knightley
She looks presidential in Pride and Prejudice. Her sweet English looks make her very alluring. Her strong jawline is an exceptional feature that separates her from everyone else. She has beautiful piercing eyes, her nose is sharp and angular. Her body is angelic. She is an amazing actor with great movies under her belt.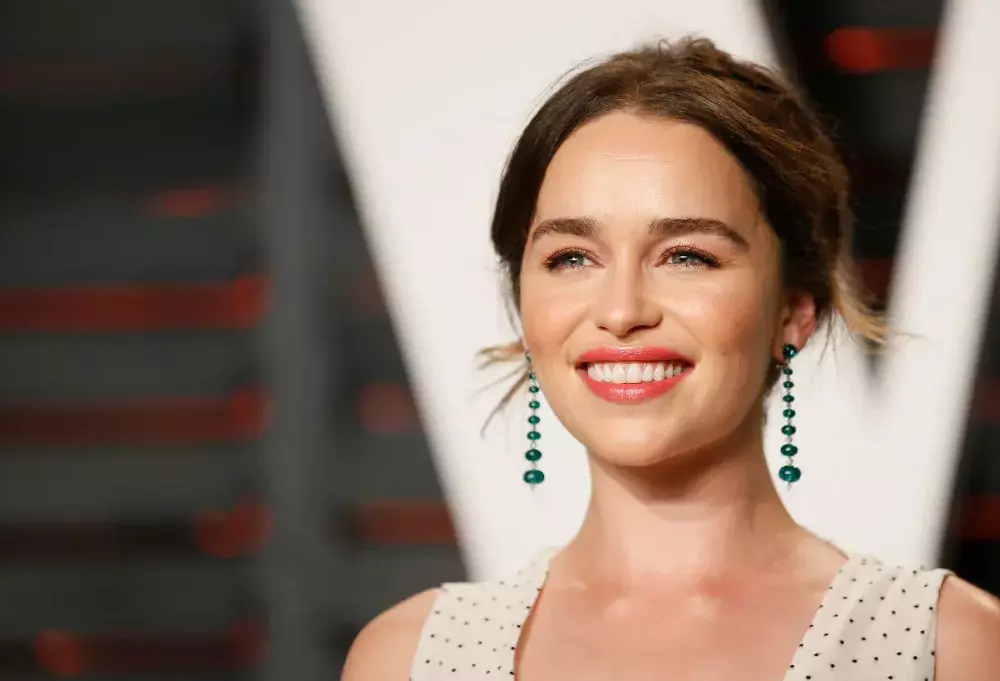 14. Emilia Clarke
There is no introduction needed for the Khaleesi, she blew everyone's breath away the moment she was seen onscreen as the platinum haired princess. Her charm in the show, though fictional is very same to that which she possess in real life. Her laugh is probably the most adorable thing. Her bubbly, sweet personality adds to her appeal. Behind the scenes she is a brunette and rocks all sorts of hairstyles. Her skin and her eyes are her best features, add to those her smile, she is the most beautiful mother of dragons ever seen.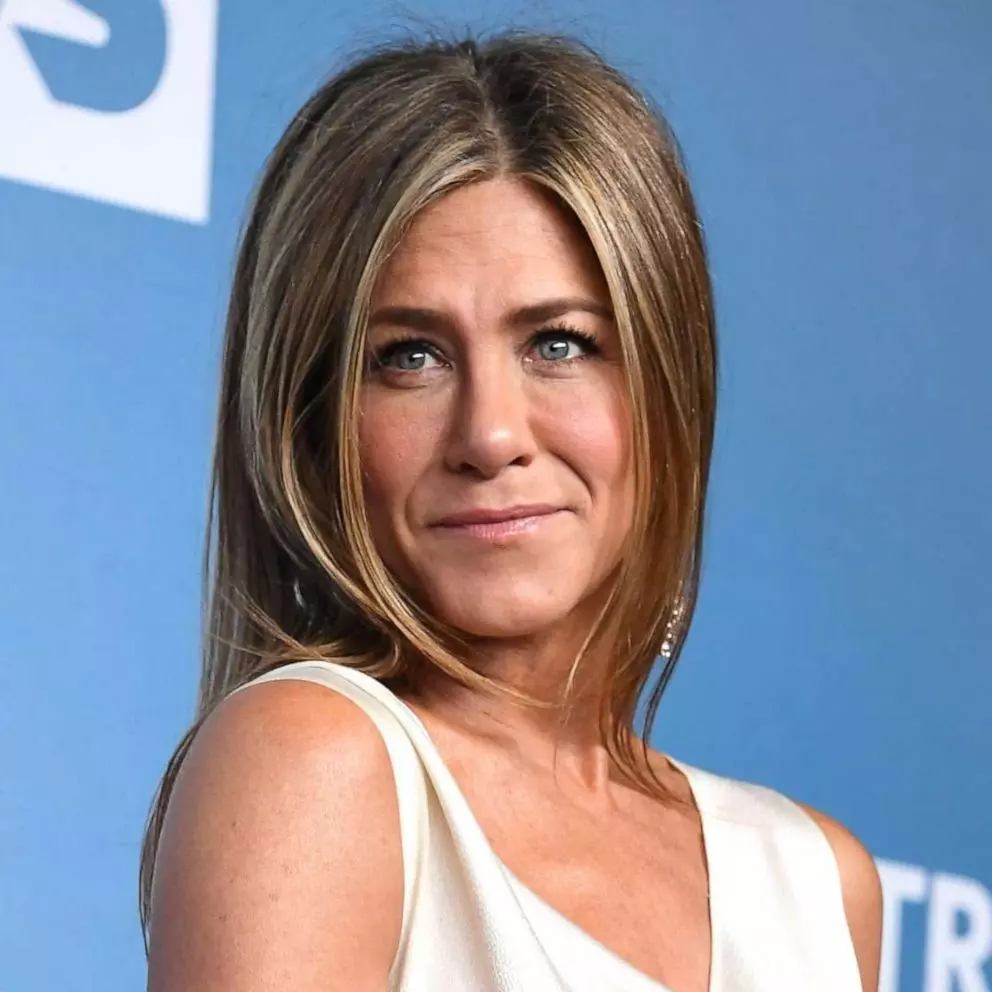 15. Jennifer Anniston
Let us just begin by saying that Rachel has been goals for almost every teenage girl for more than a decade now. For 10 seasons, Jennifer stole your heart away, and you could just never get enough of her. Rachel will always be a crush of anyone who lays their eyes on her, and thus due credit must be given to Jennifer for portraying the character so endearingly. Her hair, her nose, her eyes are very pretty.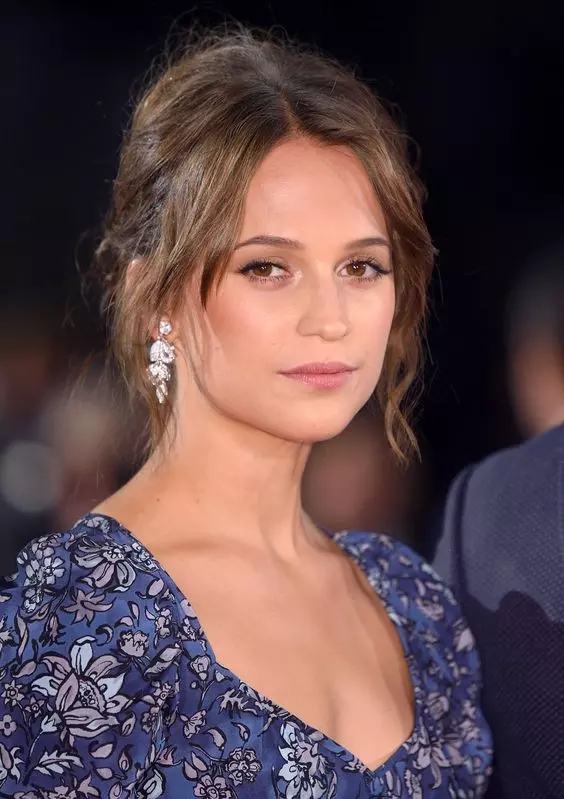 16. Alicia Vikander
She is a beauty. She has looked gorgeous in 'The Danish Girl'. Her eyes are pools of blue through which she expresses a lot of emotions while acting. Her hair is pretty and her petite figure gives her a pixie like look. Her choices of films in her acting career are bold and out there. She is ready to step out of her comfort zone and always gives her audience a great experience.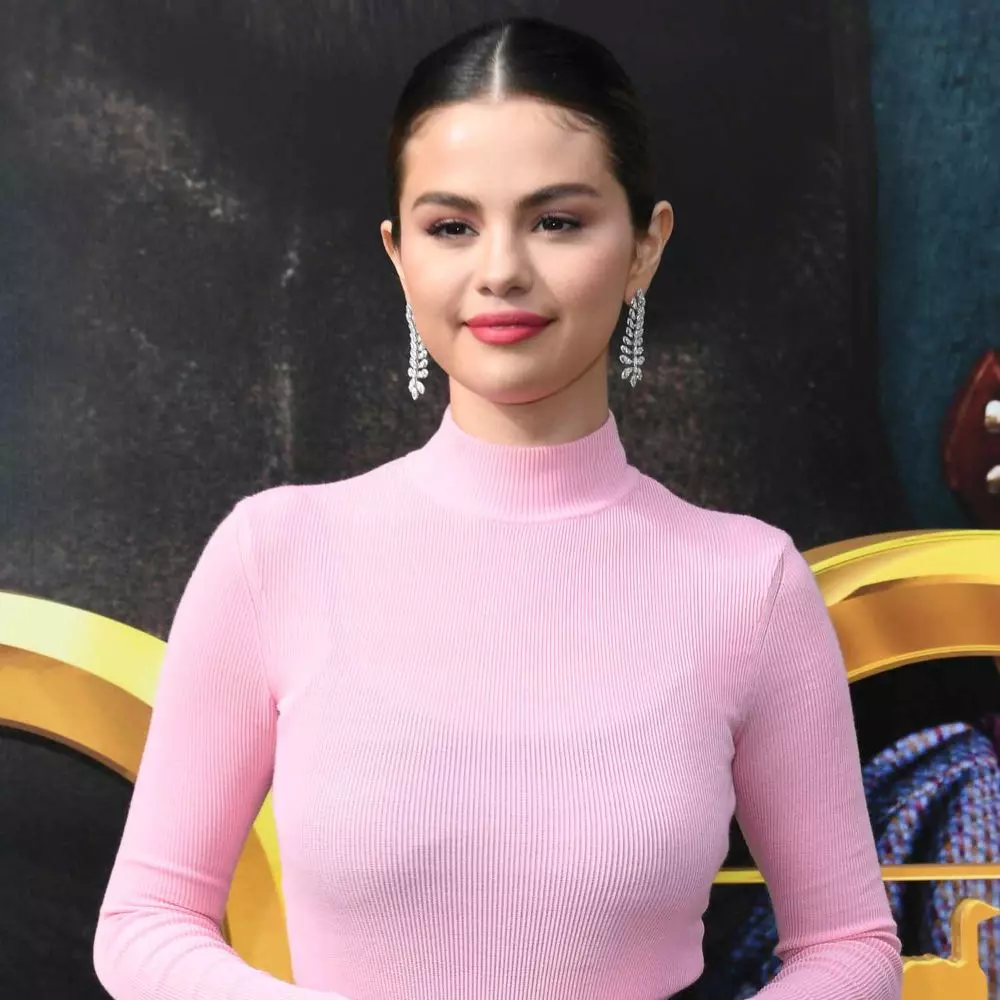 17. Selena Gomez
She is known for being real and that is where her beauty truly lies. Fearless to show the world who she truly is, Selena is an icon for every girl. Amongst the hollywood top heroines, her strength is commendable and very appealing. Her face is very sweet, just like her personality. Her near death experience humbled her and makes her story very inspirational. She is sweet, caring and very loving towards everyone she meets and can extend her gratitude towards. She also acted in the Disney show "Wizards of Waverly Place".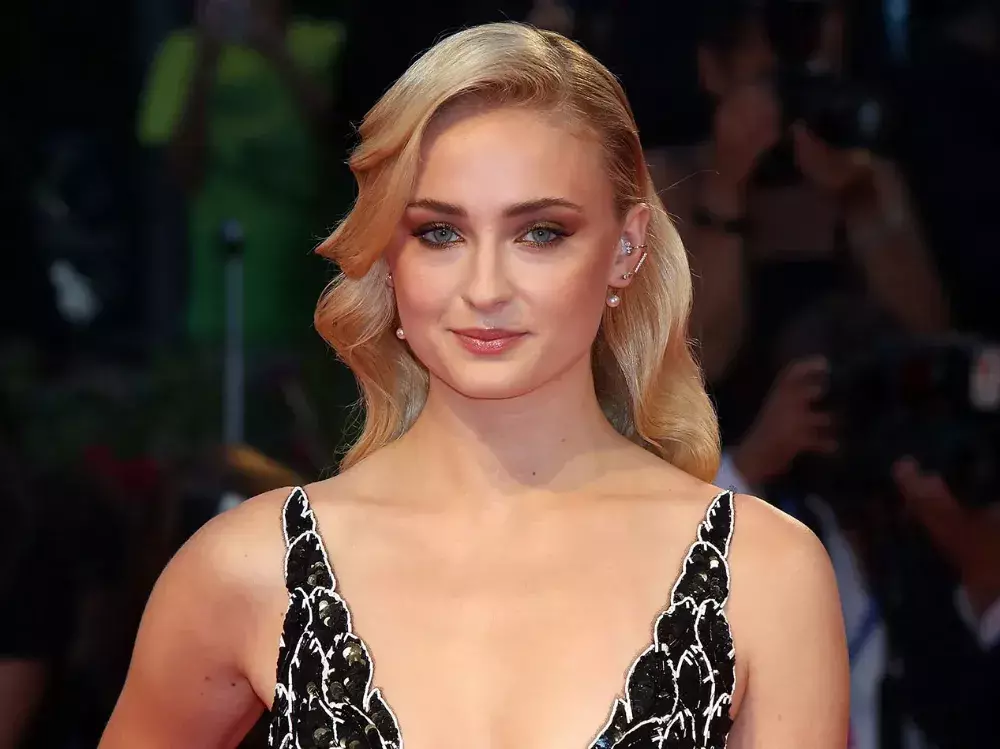 18. Sophie Turner
Sophie is renowned as Sansa Stark, a fictional character in a blockbuster series Game Of Thrones. The entire world has watched as she grew up and turned into a young lady. She just like her character has a strong personality. Sophie is fun, and adventurous. Her personality shines brighter than her looks. Her auburn hair that she had to sport on the show look stunning against her pale skin, bust she rocks them blond too. Her features are symmetrical and beautiful.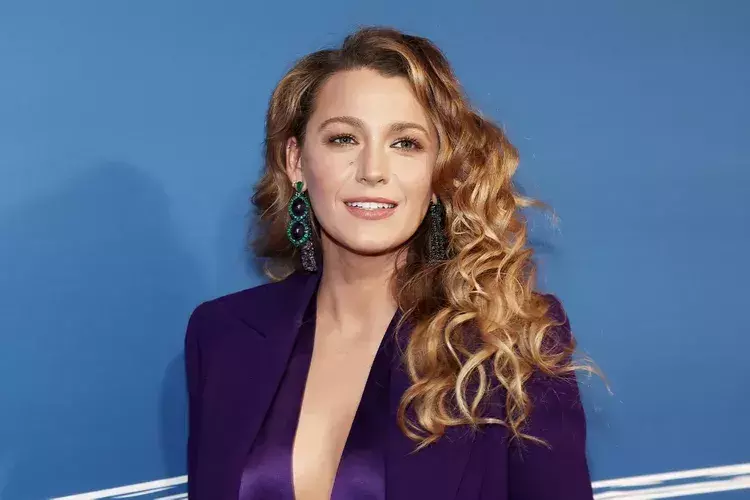 19. Blake Lively 
Blake is a bombshell. She can make heads turn with a single glance. She is absolutely gorgeous and talented. Her face is very symmetrical and kind. She can make anyone fall in love with herself. She also has worked very hard for the education of children all over the world. She is an absolute icon.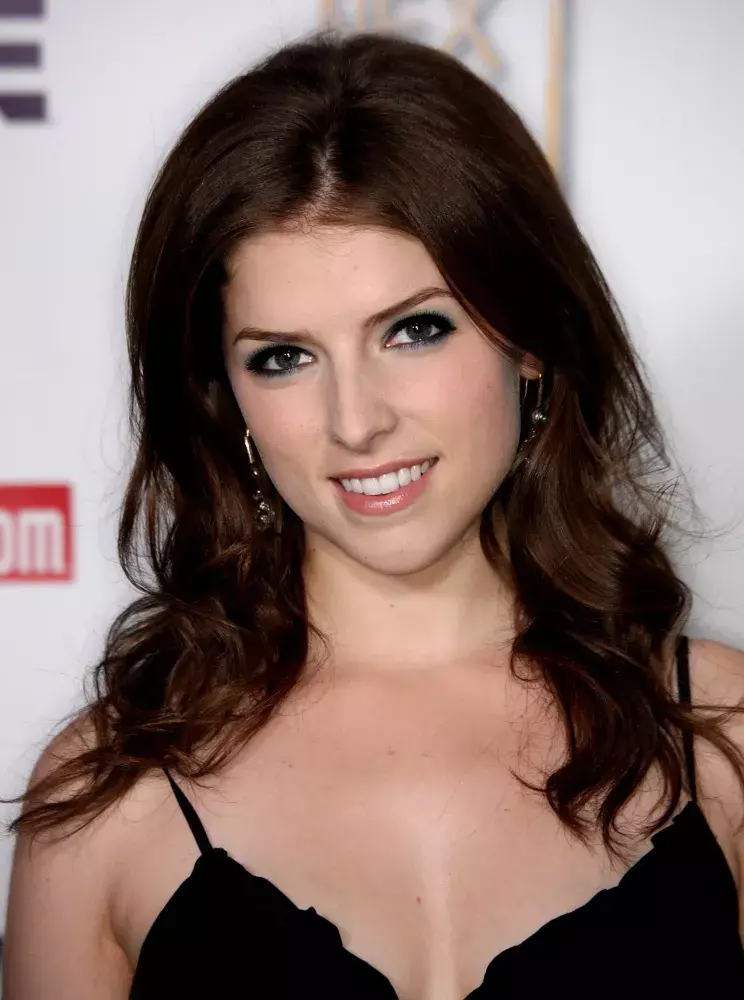 20. Anna Kendrick  
Anna is very beautiful. Her role in the pitch perfect series is very iconic. She is strong and outspoken. She is a strong personality and a gentle human being. Her work shows her dedication. Her brunette tresses frame her thin face and add to its beauty. She has sharp piercing eyes.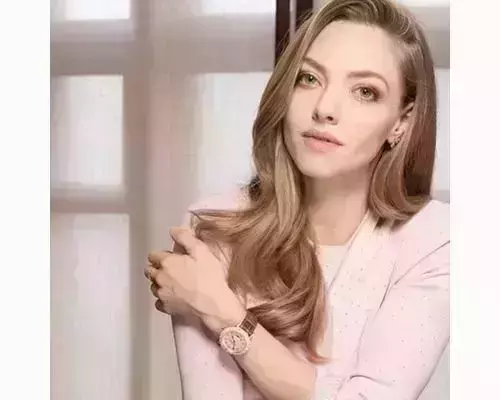 21. Amanda Seyfried
A very sweet face. Amanda looks like a blond pixie. Her look in Mamma Mia is as beautiful as she gets. She is as beautiful in a natural look as she does with a face full of stunning make-up. She looks forever young.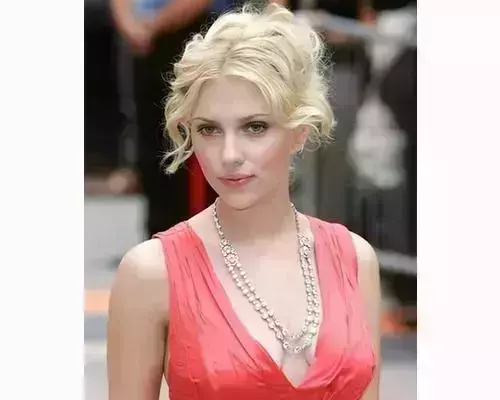 22. Scarlett Johansson
One of the prettiest women out there, she has a quality that makes her look forever young. Her recent role in the Avengers movie has made her the talk of all fans. She is hardworking and has been a part of the industry for some time now. Her career has been astounding.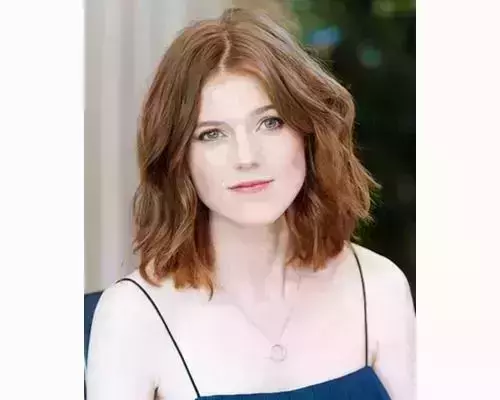 23. Rose Leslie
We cannot begin without mentioning her alluring accent which adds so much to her general appeal. She is smart, witty and absolutely stunning. Her hair is very beautiful, and her face has a different beauty to it which makes her unique and different. She is very kind and sweet. Her persdonality is strong and bold.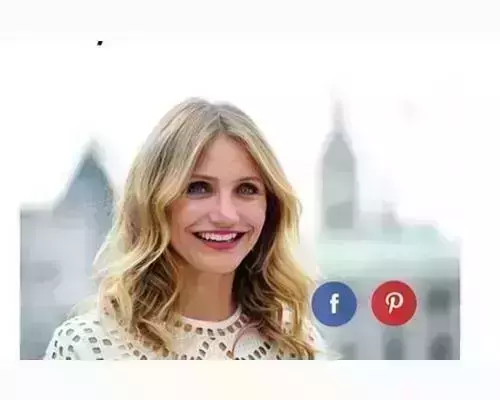 24. Cameron Diaz 
Cameron Diaz is tall, strikingly attractive blue-eyed and a natural blonde. Her work in "Charlie's Angels" had the nation's mouth dropped. She is tough, independent and absolutely gorgeous. She carries herself with a lot of grace. She has acted in a lot of blockbuster movies and is a very talented actor.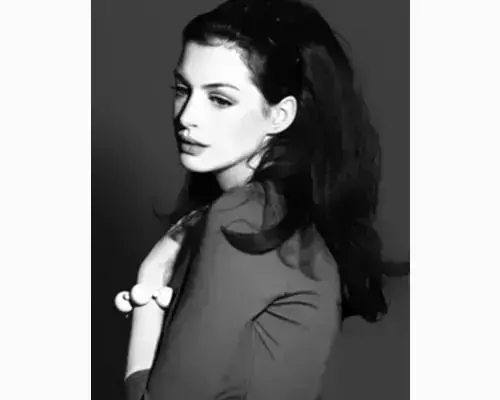 25. Anne Hathaway
Her sweet innocent looks will make your heart melt. But Anne is so much more than just a pretty face. Her acting is mindblowing and her extra activities always benefit the society. Her work in devil wears Prada is an iconic role and it defines her career as an actress. She is hardworking and benevolent. It is these personality traits that make her a role model.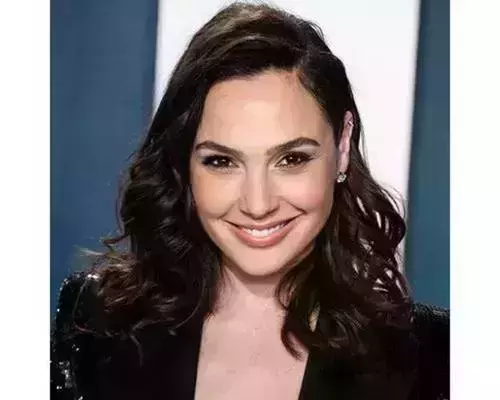 26. Gal Gadot
The Wonder Woman star, Gal Gadot is one of the most beautiful Hollywood actresses and she has consistently proven herself to be one of the best at her craft. Gal Gadot is of Israeli origin and she has also served in the Israeli Defense force for two years. Her beauty has not gone unnoticed - she's been nominated for several awards, including two Golden Globe Awards. Her gorgeous features have drawn comparisons to Hollywood icons like Audrey Hepburn and Brigitte Bardot.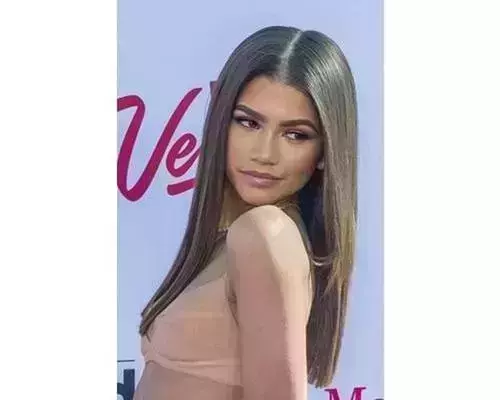 27. Zendaya Coleman
Zendaya Coleman is one of the most beautiful and popular Hollywood actresses today. She has achieved success both in film and television, and her fans love her for her sweet disposition as well as her striking looks. Zendaya has gained a lot of popularity as she is one of the main stars of the web series "Euphoria".  She has a natural screen presence that commands attention. Her eyes light up when she begins to speak or perform, drawing you into her world.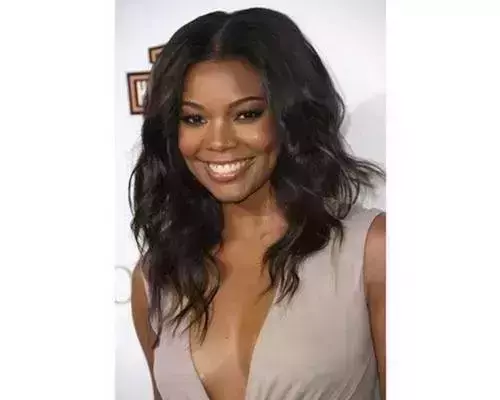 28. Gabrielle Union
Gabrielle Union is a stunning beauty who has captured the hearts of many with her incredible looks. She has won numerous awards for her acting skills, and she is considered one of Hollywood's most prominent black actresses. Her natural African-American features are breathtakingly beautiful. Her body proportions are perfect - they accentuate all the right areas without being too Hourglass-like or fake looking. She knows how to dress for any occasion - whether it's a formal event or just hanging out at home with friends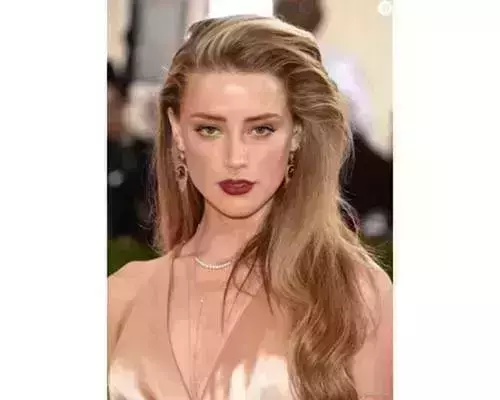 29. Amber Heard
Amber Heard has been said to have the perfect and most beautiful face in the world according to scientific standards. Amber heard has been part of a lot of controversies regarding her divorce from Johnny Depp yet she was never criticized for her natural beauty and acting talent. Using digital mapping technology, the face symmetry of Amber Heard's face was about 91.85% close to perfect.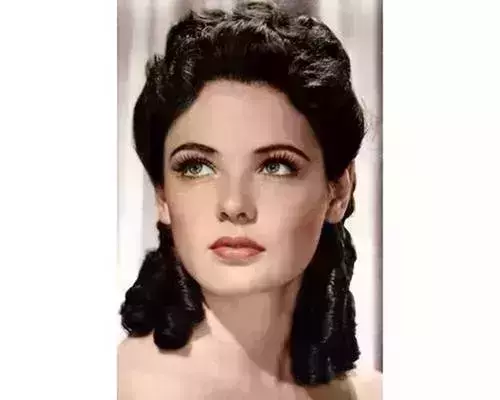 30. Gene Tierney
Gene Tierney was a Hollywood actress who is well-known for her roles in films such as "Laura," "Heaven Can Wait," and "Leave Her to Heaven". Some people love Gene Tierney for her beauty, while others find her acting abilities more appealing. However, no matter what you think of Gene Tierney's looks, there is no denying that she was an influential actress in Hollywood during the 1940s and 1950s. If you're ever feeling down or want some inspiration when it comes to self-improvement, go watch one of her movies! They will lift your spirits!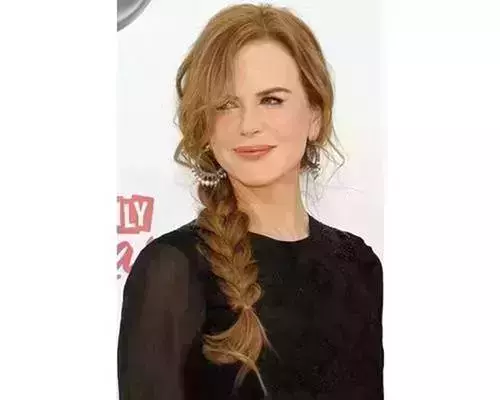 31. Nicole Kidman
There is no one person better suited to talk about beauty than Nicole Kidman. The Australian actress, singer, and model have won multiple awards for her breathtaking looks over the years. One of the most beautiful Hollywood actresses, this 55-year-old actress always manages to turn heads. She has a natural beauty signature. Nicole Kidman has an ethereal quality about her that makes her seem almost otherworldly - which is probably part of why she looks so good in any outfit. She embraces bold colours head-on. Nicole Kidman isn't afraid to rock some bright colours in her wardrobe - whether it be hot pinks or deep purples and blues combinations.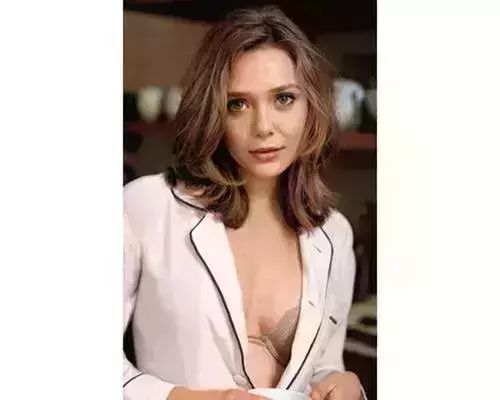 32. Elizabeth Olsen
Elizabeth Olsen is one of the most beautiful Hollywood actresses. She has a radiating natural beauty that captivates everyone she meets and her talent as an actress only enhances this effect. Elizabeth believes that being beautiful doesn't mean looking a certain way or fitting into any specific standard definition of beauty. This attitude is inspiring not only because it's refreshingly honest but also because it allows us to see ourselves in a more positive light. When we start to accept our flaws as part of who we are - no matter how ugly they might seem sometimes - we become less ashamed of ourselves and tend to feel happier overall.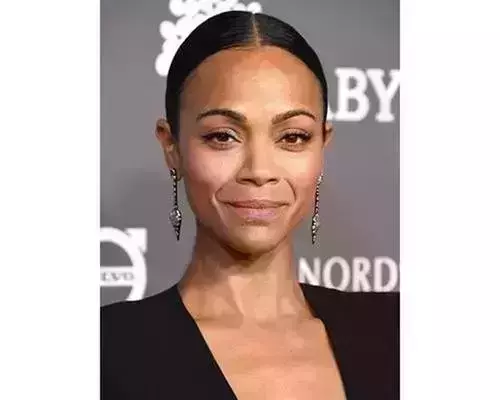 33. Zoe Saldana
Zoe Saldana is one of the most beautiful Hollywood actresses working today. Her features - her striking eyes, full lips, and tall frame - have made her a popular choice for print and television advertisements and magazine photo shoots. Why do so many people love Zoe Saldana? There are several reasons. First of all, she has an incredible range when it comes to acting skills. Secondly, she always looks stunning no matter what she wears or how she styles her hair.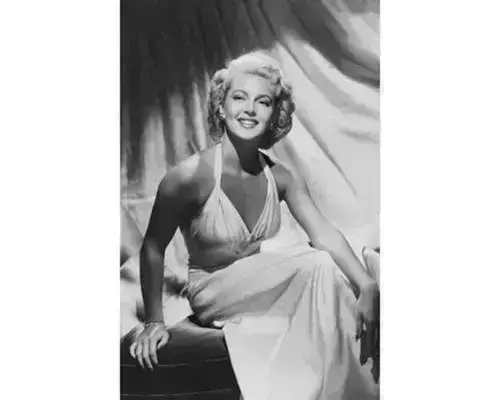 34. Lana Turner
Lana Turner was one of the most iconic and beautiful actresses in Hollywood history. She was known for her bombshell good looks, soulful voice, and powerful acting skills. Her career spanned more than five decades, and she won several awards during that time. But beyond her on-screen appearances, Lana Turner was also a beloved figure off-screen.  Her life provides an inspiring example of how anyone can overcome difficulty if they are willing to work hard enough.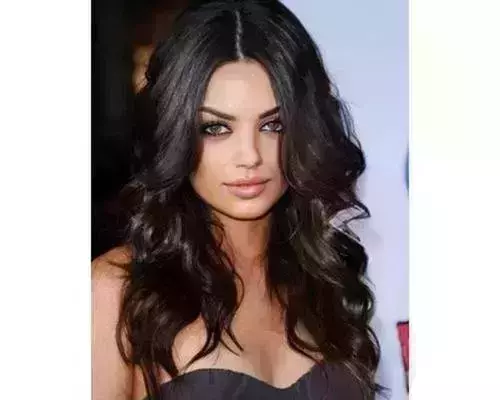 35. Mila Kunis
Mila Kunis is one of the most popular and beautiful actresses in Hollywood today. Several things make Mila stand out from other actresses. For starters, she has striking blue eyes that seem to light up every room she enters. Her face is also very delicate and angelic looking, which lends itself well to roles where she must be vulnerable or strong on screen. Additionally, Mila's body is incredibly curvaceous and muscular - something that cannot be taught or faked! All these factors combined have made her one of the most sought-after actresses in Hollywood today.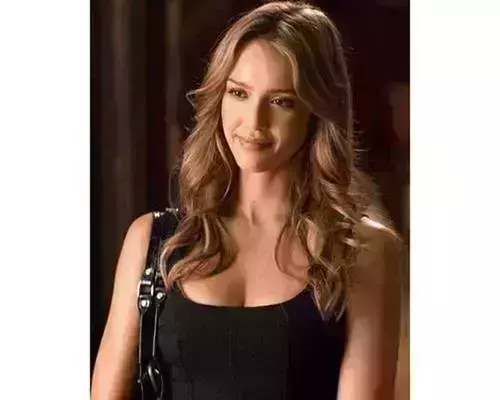 36. Jessica Alba
Jessica Alba is a Hollywood actress who began her acting career at the age of 13. She has a natural beauty that shines through no matter what she wears or how she looks. She has delicate features and amazing eyes. Her skin tones are perfect, from light to dark depending on the look she is going for. She has an infectious smile that lights up any room she walks into. She knows how to dress her age well, whether it's swingy 1960s outfits or edgy modern pieces. All in all, Jessica Alba epitomizes grace, style, and class - everything that makes someone truly beautiful!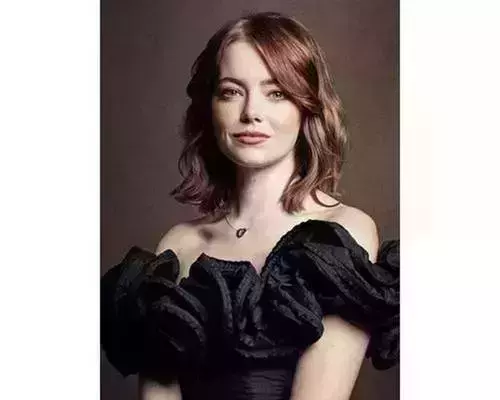 37. Emma Stone
Emma Stone is the most Hollywood actress and she has appeared in several films over years. Many things make Emma Stone stand out from other models, but some of the most notable include her unique eye colour (which can vary from light brown to green), her striking features, and her natural charisma. Above all else, though, it is Emma's talent as an actor that sets her apart from other models. If you're looking for inspiration when it comes to your wardrobe choices or want to see someone whose career encompasses both modelling and acting styles, then Emma Stone will help you out.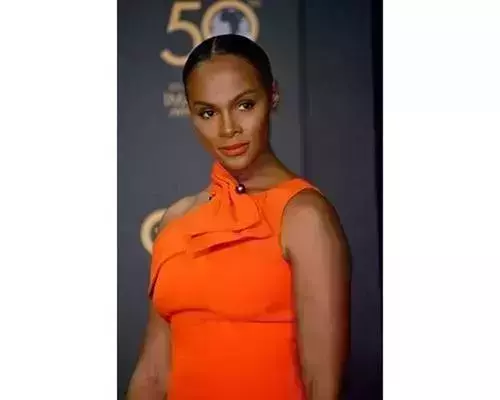 38. Tika Sumpter
There's no doubt that Tika Sumpter has marked herself in the list of the most beautiful Hollywood actresses in the world. She has worked hard to build her career, and she deserves every bit of success that she has achieved. She has the likeness of a classical beauty with modern appeal. Tika possesses striking features that have been refined over many years of modelling work - from posing to makeup application - resulting in a look that captivates viewers from all walks of life.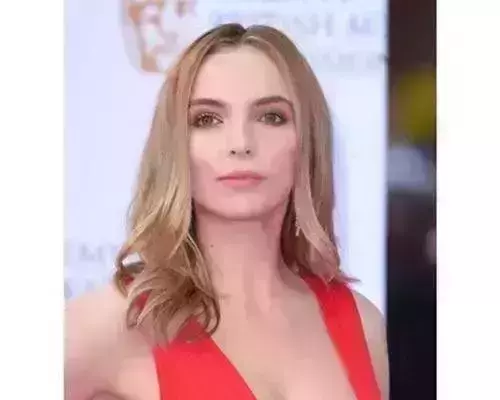 39. Jodie Comer
Jodie Comer has one of the most beautiful and perfect faces in the world.  Her facial features have perfect proportions which make her the most beautiful Hollywood actress. Jodie Comer stands out from other models or actors. For one thing, she is stunningly beautiful - no body type or facial shape is excluded from her admirable portfolio. Also that she possesses extraordinary acting skills; even minor roles prove to be memorable because of how well she performs them.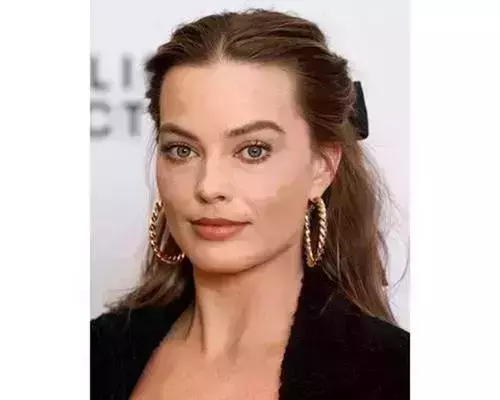 40. Margot Robbie
Margot Robbie is an Australian actress who is well known for her roles in movies such as Suicide Squad and Harley Quinn. She is adored by millions for her gorgeous looks and her killer eyes. With a perfect tiny nose and structured lips, she makes everyone lost in her beauty. She is one of the most sought-after Hollywood actresses and her acting skills and talents have inspired many. She looks perfect even without makeup and her flawless skin makes her the first choice of beauty stylist as well.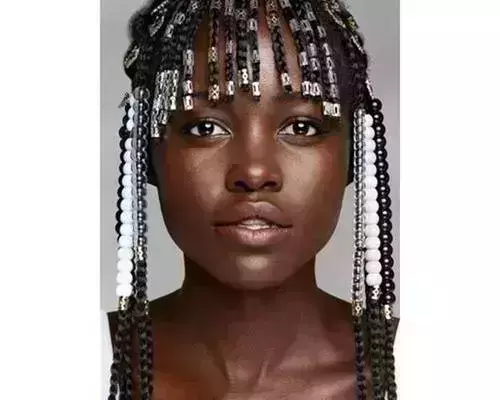 41. Lupita Nyong'o
Lupita Nyong'o is a Kenyan-Mexican actress who has worked in many movies including "Black Panther" and "12 Years a Slave". She is an incredibly beautiful woman, and her beauty has inspired millions of people all around the world. Her stunning features and graceful movements have captured the hearts of many viewers, both in person and on camera. Her work on television and in the theatre has also been highly praised. Her unique voice and natural acting ability have made her one of the most popular actresses in the world today.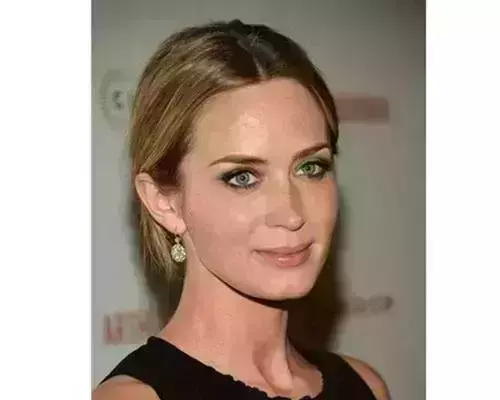 42. Emily Blunt
There's no doubt that Emily Blunt is one of the most beautiful Hollywood actresses. She has a natural and elegant beauty that looks amazing on camera or off. Her natural beauty and magnetic presence have earned her a legion of fans, both male and female. She has an incredibly versatile acting range. From comedic roles to heart-wrenching performances, she can do it all. there are many other admirable things about Emily Blunt that make her worth your time spent watching movies!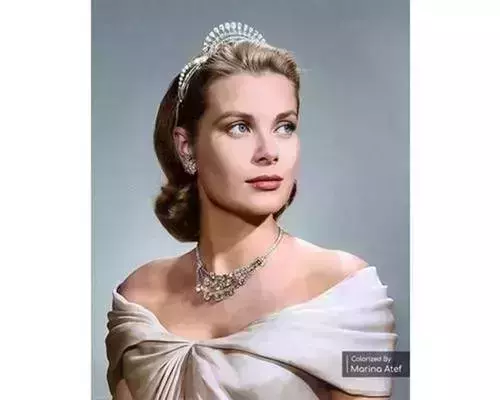 43. Grace Kelly
The beauty of Grace Kelly is something that has been admired by many people for years. She was an iconic figure in Hollywood during the 1950s and 1960s, and her looks inspired a generation of women to pursue careers in modelling and acting. There are a few key factors that contributed to Grace's unparalleled appeal as a beauty icon: her unique eye colour, skin type, and hair texture. Grace had blue eyes that captured the light perfectly. This gave her an ethereal look that contrasted well with her porcelain skin tone and dark hair.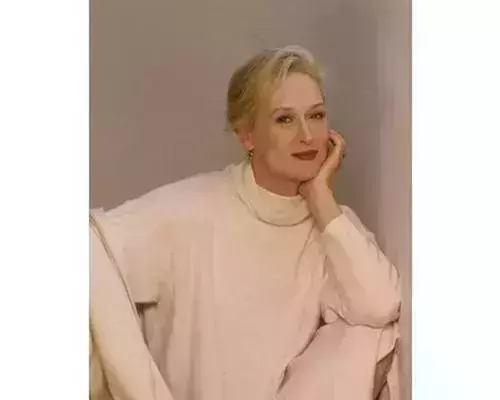 44. Meryl Streep
Meryl Streep is an iconic actress and has marked herself as one of the most beautiful Hollywood actresses. , she can convey emotion believably on screen. Even difficult characters can come to life thanks to her nuanced performance. Secondly, she is also known for her versatile acting skills. Her beauty shines through no matter what role she's playing or how tired or stressed she may appear on camera; her natural radiance never fails to impress onlookers.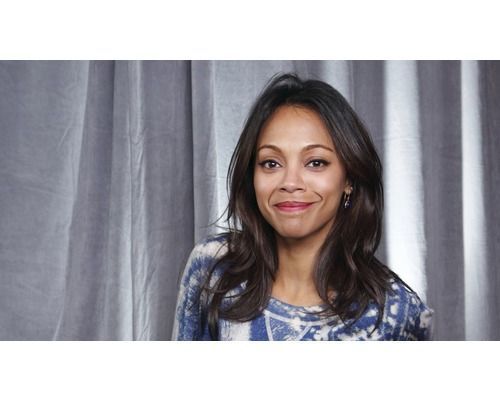 45. Zoe Saldana
Zoe Saldana is one of the most beautiful women in the world. She is mostly known for her work on science fiction film franchises like  Avarat and Avengers. She is amongst select few actresses who has appeated in 3 out of the 5 highest grossing films of all time.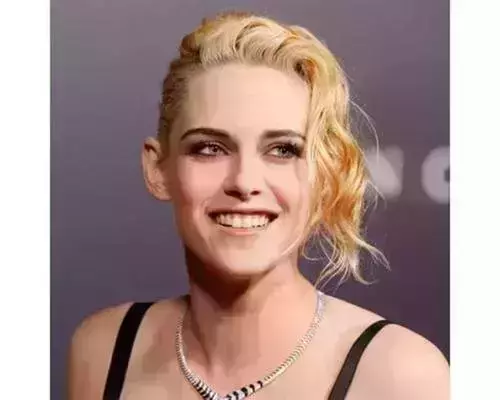 46. Kristen Stewart
Kristen Stewart is one of the most beautiful Hollywood actresses in the world. She has captured the hearts of fans all over the globe with her powerful and soulful performances. From her breakthrough role as part of The "Twilight Saga" to her more recent roles in "Clouds Of Sils Maria" and "Inglourious Basterds", Kristen has proven herself as a talented and versatile actor. Her natural beauty is unrivalled. Kristen's features are very distinctive - she has striking green eyes and brown hair that falls naturally down her back.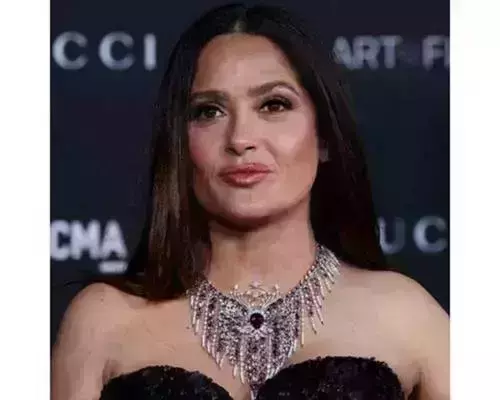 47. Salma Hayek
Salma Hayek is a well-known Hollywood actress, and her beauty has not gone unnoticed. She's been nominated for dozens of awards, including an Oscar for Best Actress for her role in "Frida." So, what makes Salma Hayek so beautiful? Here are a few reasons:  Her features are classic and timeless. Her face curves flawlessly into those delicate cheekbones and aristocratic nose, which lend her look both strength and femininity.  She has striking green eyes that seem to stare right through you. Combined with thick lashes and natural blush, they make Salma Hayek look almost angelic - or at least simply irresistible!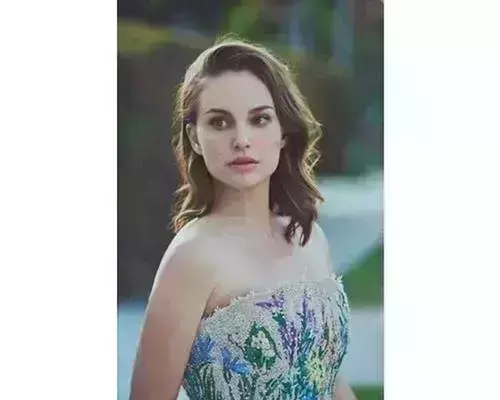 48. Natalie Portman
Natalie Portman is one of the most beautiful Hollywood actresses we have ever seen. She has starred in some of the biggest blockbusters ever made, and her acting skills have won her numerous awards. Let's take a closer look at what makes Natalie such a stunning beauty. She has a great eye for fashion. Her outfits always look amazing, and she knows how to adapt trends to suit her style. She writes beautifully and intelligently about movies and cinema. She has a unique perspective on Hollywood filmmaking that can be appreciated by anyone who loves movies.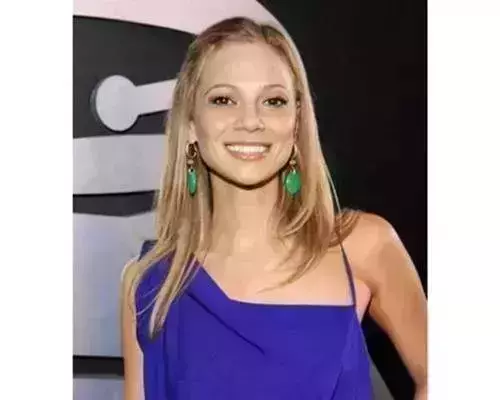 49. Tamara Braun
Tamara Braun is a 51-year-old Hollywood actress who is loved by many. She has the perfect mix of beauty, brains, and talent - everything a woman could want! Aside from her impressive acting skills, Tamara is also known for being beautiful both inside and out. She regularly posts pictures on social media that showcase her stunning looks whether she's posing outdoors or modelling clothing designer collections.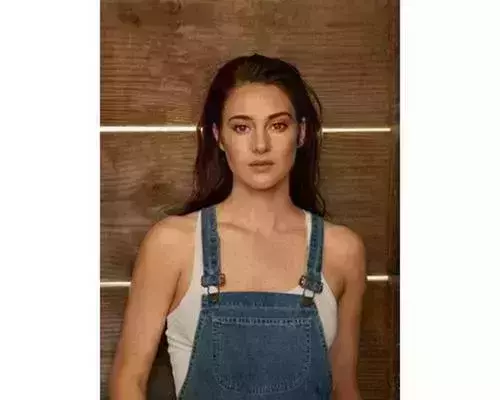 50. Shailene Woodley
Shailene Woodley is one of the most beautiful and popular actresses out there today. Her stunning looks have earned her legions of fans, and her films continue to be box-office hits. she has a unique eye for photography that she uses to capture extraordinary scenes in her films. She also has an incredible acting talent that shines through in every role she plays.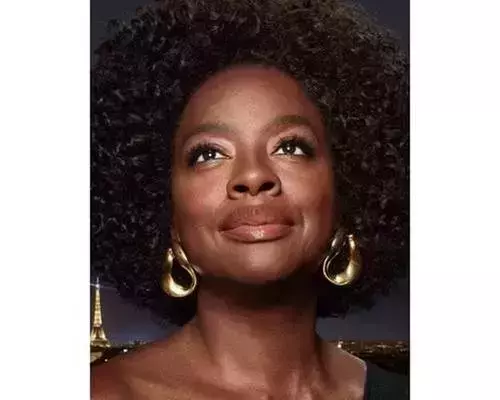 51. Viola Davis
Viola Davis is one of the most talented and respected actresses in Hollywood today. One of the most beautiful Hollywood actresses out there, Viola Davis has been known for her beauty as well as her acting skills all over the world. She constantly strives to find new ways to express herself artistically - whether that's through new projects or innovative methods of musical performance. What makes her more special is that she is the first and the only African-American recipient of the Triple Crown Of Acting.
Related Articles