21 Best Selling Products At Sephora - 2023
Shalu Bhati
Updated At 24 Jul 23
Are you looking for the best Sephora products?
Sephora is not just any brand. It is an empire. Yes, it is that huge!
It is one of the biggest beauty and skincare brands in the world. It is like Disney World but for beauty lovers. It is heaven for makeup enthusiasts. Sephora is the one true love for mere mortals like us with its walls decked up with hundreds and hundreds of cosmetics from lipsticks and lotions to bronzers and blushes. Whether you shop online or offline, you can't help but feel some excitement and possibly some confusion too, given the long list of options.
The cast members and the online reviews might help you but sometimes they are not enough to ward off the confusion as to which product to buy. This is why we are here with a list of 21 best Sephora products that are selling like hotcakes. We have covered products from various categories. From mascara to bronzer to lipstick, we have it all. Keep reading!
21 Best Sephora Products (2023)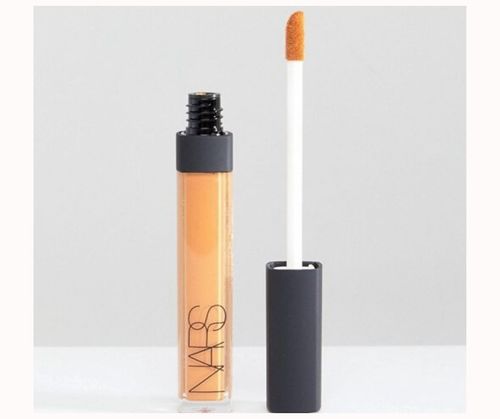 1. NARS Radiant Creamy Concealer
Let us begin our list of Sephora best sellers with the best concealer Sephora has to offer. NARS Radiant Creamy Concealer is an award-winning product that corrects, contours as well as highlights. With the lasting power of up to 16 hours, this concealer provides a natural finish and is suitable for all skin types. It also has a multi-active botanical blend that allows it to hydrate the skin and promote moisture retention. Available in about 30 shades, this concealer is also vegan and free of sulfates. This is the best concealer and is also ranked at the top in our concealers guide.
Pros
Excellent coverage
Long-lasting
Blends well
Does not dry skin
Will not settle in fine lines
Cons
Buy Here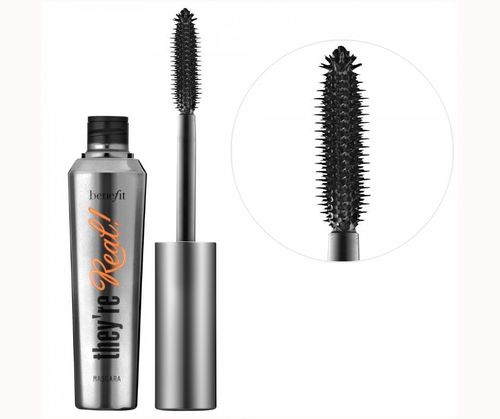 2. Benefit Cosmetics They're Real! Lengthening & Volumizing Mascara
This is the best mascara Sephora is offering those who want fuller and voluminous lashes. This mascara from Benefit Cosmetics gives you lashes that you did not even know you had. Its glossy, jet black and long-lasting formula is aided by a specially designed brush. With staggered bristles, this brush lifts, defines and curls even the tiniest of lashes while the rich formula ensures that you have luxurious silky lashes that won't smudge or clump.
Pros
Dark and glossy formula
Does not clump or flake
Wand reaches even the tiniest lashes
Locks the curl for the whole day
Adds length and volume
Buy Here
Also check out Ulta best sellers as we list the top rated makeup, skincare and haircare products along with pros, cons and our detailed analysis.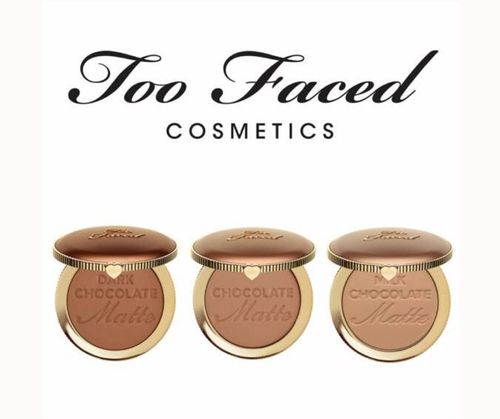 3. Too Faced Chocolate Soleil Matte Bronzer
Take your love for chocolate to the next level with the best bronzer Sephora sells. This bronzer from Too Faced comes infused with 100 percent real cocoa powder. It adds warmth and dimension to your face with its rich matte finish. This is one of the Sephora best sellers and smells just as good as it looks. Moreover, this bronzer is made without the use of parabens, sulfates or phthalates and is surely a must-have in your beauty arsenal.
Pros
Blends well
Glides smoothly
Natural-looking finish
Rich pigmentation
Value for money
Cons
Fragrance can be overwhelming
Might not suit sensitive skin
Buy Here
If you are on a budget are are looking for options to complete your eye makeup products, do make sure to pick the best drugstore eyeliner as its an absolute must to get the perfect makeup look.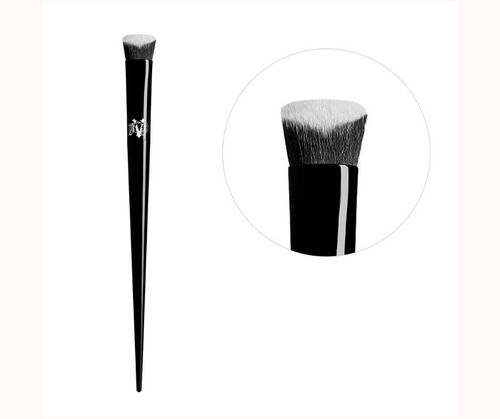 4. Kat Von D Lock-It Edge Concealer Brush
This one is one of the best makeup brushes Sephora has to offer. This Kat Von D Lock-It Edge Concealer Brush comes in a custom shape that enhances its performance. It moves flawlessly by adjusting to the unique curves and contours of your face to give a seamless finish. Its small head size allows it to cover the under-eye area effectively. The bristles are of superb quality and precise action. The sleek handle provides a better grip and control.
Pros
Works well with thick creamy products
Fits the contour of eyes
Dense and soft bristles
Fits well
Blends flawlessly
Easy to clean
Buy Here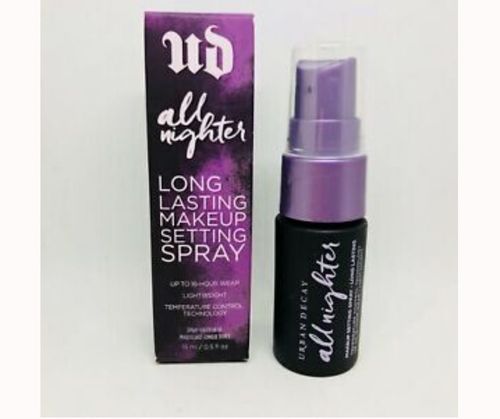 5. Urban Decay All Nighter Longlasting Makeup Setting Spray
The Sephora Urban Decay All Nighter is a unique range of beauty products known for its long-lasting effect. Just as the name suggests, they can last all night (or day) long. And when it comes to the best setting spray Sephora sells, then nothing can beat this makeup setting spray from Urban Decay. This setting spray is practically weightless and comes with a serious staying power. It is suitable for all skin types. It works by lowering the temperature of your makeup to keep it in place. So whether it is hot, humid or cold, with this setting spray you can have smooth vibrant makeup anytime you want without the fear of melting, cracking or fading.
Pros
Sets and corrects makeup
Lightweight
Gives a dewy glow
Sets quickly
Travel-friendly
Cons
Expensive
Makes face shinier for oily skin
Buy Here
If you are looking for top rated anti aging products, do make sure to refer to our guide and pick the best retinol cream. We have listed the top rated one and have provided our detailed review!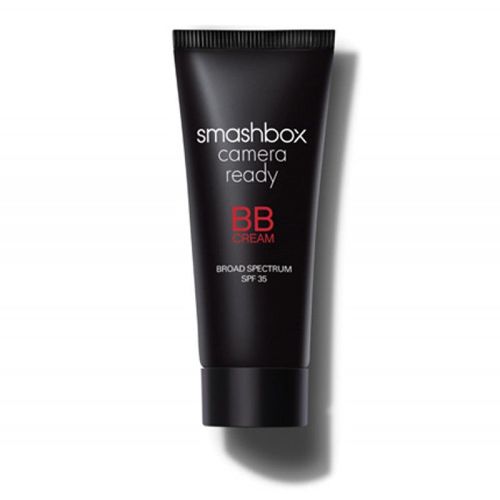 6. Smashbox Camera Ready BB Cream SPF 35
Here is another one of the best Sephora products. Smashbox Camera Ready BB Cream is the best BB cream Sephora has to offer. It is an amazing multi-tasking tinted BB cream which covers both makeup and skincare in just one easy step. This BB cream primes, perfects and hydrates your skin to make it camera ready. It also claims to reduce the appearance of fine lines. What makes it even better is the sun protection it provides. It comes with SPF 35 and is also cruelty-free.
Pros
Silky smooth texture
Does not accentuate pores or dry patches
Makes skin glow
Good pigmentation
Good staying power
Buy Here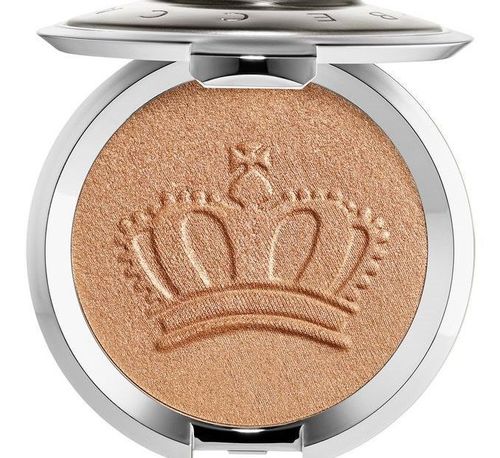 7. Becca Shimmering Skin Perfector Pressed Highlighter
If you want the best highlighter Sephora offers, then this is it. The Becca Shimmering Skin Perfector Pressed Highlighter is an award-winning, cruelty-free product with butter-like texture. It melts seamlessly into the skin to give a high-impact glow. This highlighter is different from your average highlighters. It comes with a unique formula that is enriched with ultrafine luminescent pearls and works by amplifying your skin's radiance. Day or night, look your dazzling best with this amazing highlighter.
Pros
Soft texture
Long-lasting
Easy to blend
Excellent pigmentation
Buy Here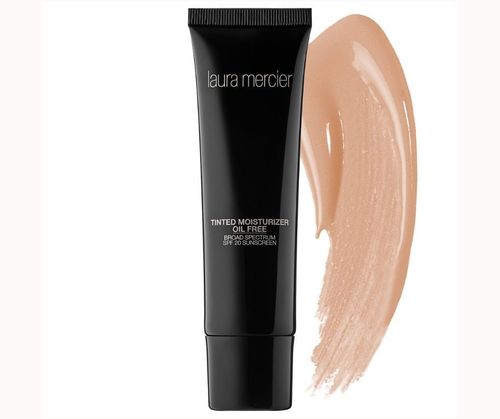 8. Laura Mercier Tinted Moisturiser Broad Spectrum SPF 20 Oil-Free
Here is another one of the Sephora best sellers that combine makeup with skincare. This tinted moisturizer from Laura Mercier is the best-tinted moisturizer Sephora sells. It comes with a lightweight formula that controls oil with hydration and gives a sheer hint of color to leave you with a natural and healthy glow. The philosophy behind this product is to give skin a fresh, healthy, no-makeup look with only a soft hint of color which enhances your skin instead of hiding it. It also comes with broad-spectrum SPF 20 to protect from the harmful rays of the sun. It combines vitamins C and E to further protect from any damage caused by free radicals.
Pros
Non-comedogenic
Easily applicable
Gives dewy finish
Sun protection
Dermatologist and allergy-tested
Cons
Expensive
Does not last long
Buy Here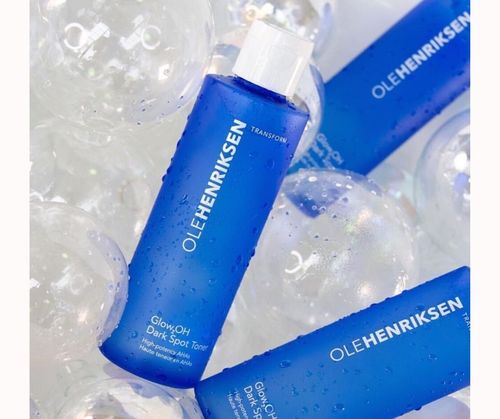 9. Ole Henriksen Glow 2OH Dark Spot Toner
This is the best toner Sephora has to offer especially for those who want to get rid of dark spots. It comes packed with glycolic and lactic acids which even out the skin tone and improve texture. They also help in reducing the appearance of dark spots as well as fine lines and wrinkles. It consists of witch hazel which brightens the skin. The extracts of lemon, sugar cane, licorice root, chamomile, and sandalwood aid in soothing and conditioning skin.
Pros
Pleasant fragrance
Quick results
Only small amount needed
Improves skin's texture
Brightens skin
Cruelty-free
Cons
Buy Here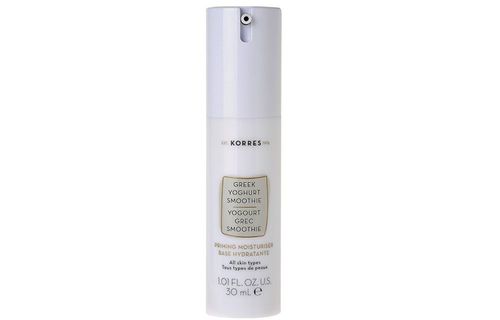 10. Korres Greek Yoghurt Smoothie Priming Moisturiser
Greek yogurt is not just a healthy snack but also a great beauty ingredient. This is proved by this Korres Greek Yoghurt Smoothie Priming Moisturiser which is the best face moisturizer Sephora offers. It is light in weight and comes with 26 percent of the Greek yogurt proteins. Its formula is further enriched with probiotics and minerals. Together, they nourish, hydrate, smoothen and strengthen skin. This moisturizer also comes packed with the hydrating hyaluronic acid and antioxidants to give you visibly plump and younger-looking skin. It is one of the must-have Sephora best sellers.
Pros
High-quality product
Lightweight
Makes skin plump and radiant
Hydrates and nourishes skin
Value for money
Buy Here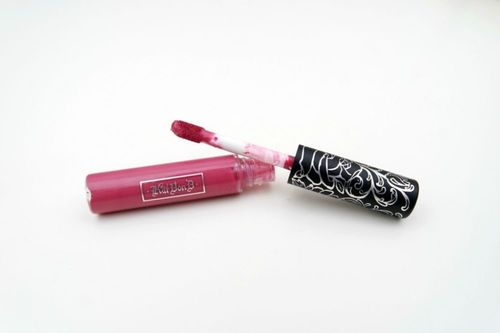 11. Kat Von D Everlasting Liquid Lipstick
This is one of the best Sephora products. With 42 creamy shades available, the Kat Von D Everlasting Liquid Lipstick is also the best Sephora lipstick we found. It is highly pigmented and has a rich creamy formula that dries to give a smooth, long-lasting matte finish. It is so lightweight that you won't even feel that you are wearing something on your lips. Isn't it just the best?
Pros
Highly pigmented
Long-lasting
Glides on smoothly
Beautiful color
Cons
Feels dry after a few hours
Fades after meals
Buy Here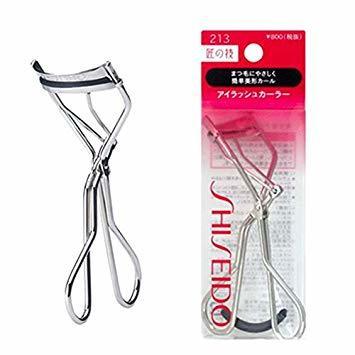 12. Shiseido Eyelash Curler
Want luscious lashes? Mascara is not the only solution. You also need a fabulous eyelash curler just like this one. Now, curl your lashes with this best eyelash curler Sephora has been selling. It is easy to use and works on even the smallest lashes. Moreover, it is gentle and will not harm your lashes. With this Shiseido eyelash curler, now you can curl your lashes like a pro by yourself.
Pros
Good grip
Reaches even the smallest lashes
Give natural looking lashes
Curls last throughout the day
Comes with extra pad
Buy Here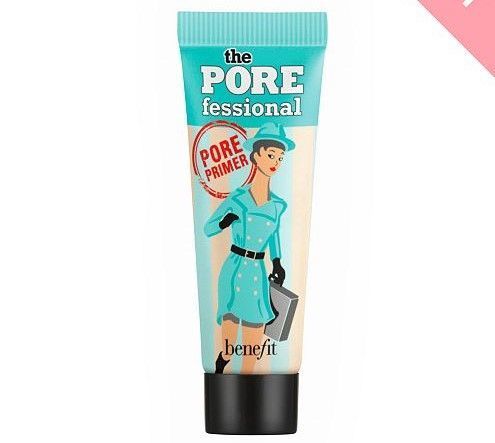 13. Benefit Cosmetics POREfessional Face Primer
Here is the best primer Sephora offers which is so true to its name. The POREfessional primer has a silky, lightweight and translucent formula that covers and minimizes the appearance of pores as well as fine lines to give you a perfect, smooth and shine-free canvas. It is one of those Sephora best sellers which you must add to your beauty kit.
Pros
Lightweight
Non-greasy
Silky texture
Reduces appearance of pores and fine lines
Does not leave a white cast
Helps control oil
Cons
Not suitable for dry skin
Buy Here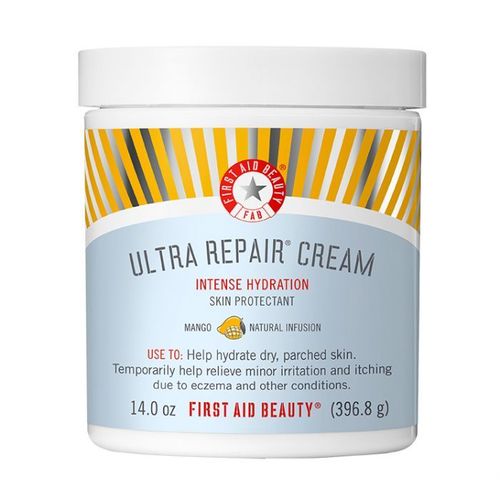 14. First Aid Beauty Ultra Repair Intense Hydration Cream
This is the best Sephora moisturizer for dry skin which comes with a fast-absorbing and rich formula to provide intense and long-term hydration for dry and damaged skin. It is the one-stop solution to treat your parched skin and provides immediate relief. It comes packed with the goodness of oatmeal and also aids in soothing the skin.
Pros
Lightweight
Treats dry patches
Helps skin with eczema and rosacea
Helps itchy skin with rashes and redness
Quick visible results
Free of parabens and sulfates
Cruelty-free
Cons
Fragrance might bother some
Buy Here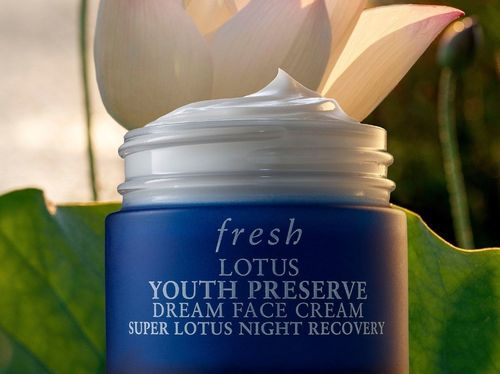 15. Fresh Lotus Youth Preserve Dream Night Cream
A skincare routine is incomplete without a good night cream and this is why we are here with this best night cream Sephora sells. It is yet another one of the best Sephora products which we love. This night cream comes with a lightweight antioxidant-rich formula that repairs skin while you get your beauty sleep. Enriched with the super lotus and peach leaf extract, this night cream hydrates, softens and protects the skin. It refreshes and de-stresses skin overnight and leaves you with a radiant glow as you wake up.
Pros
Soft, silky texture
Makes skin smooth and radiant
Suitable for all skin types
Does not break out skin
Removes dullness
Hydrates tired-looking skin
Cons
Strong fragrance
Expensive
Buy Here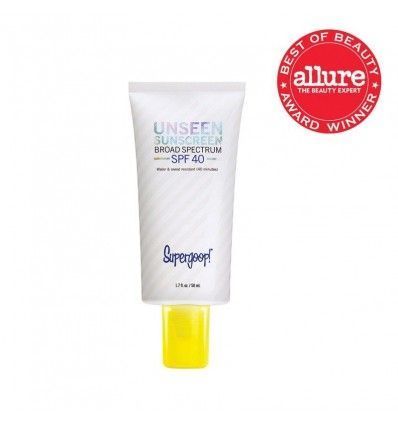 16. Supergoop Unseen Sunscreen Broad Spectrum SPF 40
Sun protection is extremely important so here is the best sunscreen Sephora has to offer. The Supergoop Unseen Sunscreen is a lightweight, fragrance-free formula that provides a broad spectrum SPF 40 protection against harmful rays of the sun. It has a unique oil-free formula that glides onto the skin to provide a velvety finish and can double up as a primer. What makes this sunscreen even more special is the fact that it claims to provide protection against the blue light emitted by electronic devices as well. No wonder that this is one of the Sephora best sellers.
Pros
Gives a matte finish
Covers pore flawlessly
Works well as primer
Offers blue light protection
Leaves no white cast
Cons
Buy Here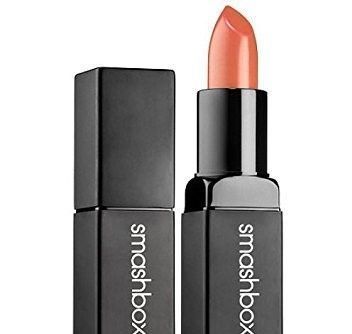 17. Smashbox Be Legendary Lipstick
Loaded with pigments, this is the best matte lipstick Sephora offers which gives you the perfect color with just one swipe. It has a silky smooth texture which comes with the goodness of shea butter and vitamins C and E. This lipstick not only hydrates and protects lips but also stays for long hours. This is one of the best Sephora products and is cruelty-free.
Pros
Creamy texture
Moisturizes lips
Long-lasting
Highly pigmented
Value for money
Buy Here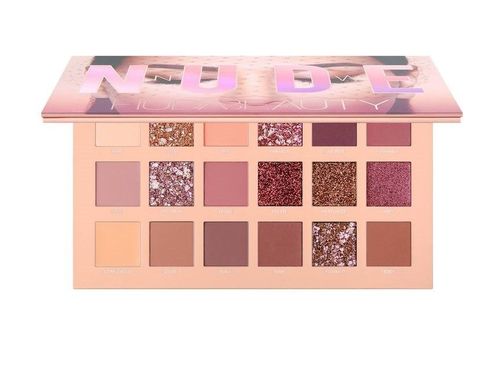 18. Huda Beauty The New Nude Eyeshadow
Huda Beauty The New Nude Eyeshadow is the best eyeshadow Sephora is selling. It has come like a game-changer in the eye makeup field. This is a versatile all-in-one eyeshadow palette consists of 18 pigmented shades. From mattes to shimmery hues, this palette allows you to experiment.
Pros
Blends well
Good pigmentation
Comes with a concealer
Natural look
Adds dimension
Cons
Glitter falls off
Expensive
Buy Here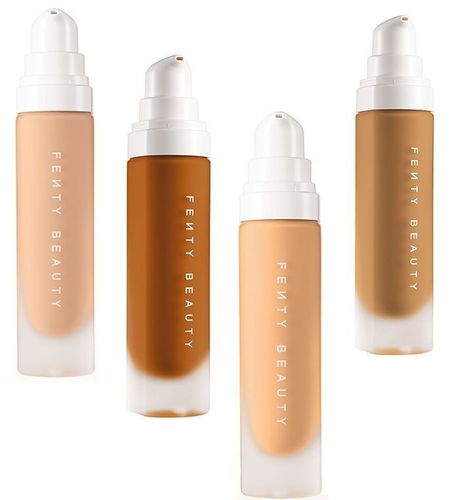 19. Fenty Beauty By Rihanna Pro Filt'r Soft Matte Longwear Foundation
This is yet another one of the best Sephora products and indeed the best foundation on Sephora. It is a lightweight oil-free formula that gives a soft. Matte and shine-free finish. This foundation comes with the unique climate-adaptive technology which is resistant to sweat and humidity. In a ground-breaking range of 50 shades, this Fenty beauty Foundation does not clog pores and gives a medium to full coverage.
Pros
Good packaging
Variety of shades
Soft matte finish
Covers skin well
Lightweight
Non-drying formula
Waterproof and sweatproof
Long-lasting
Buy Here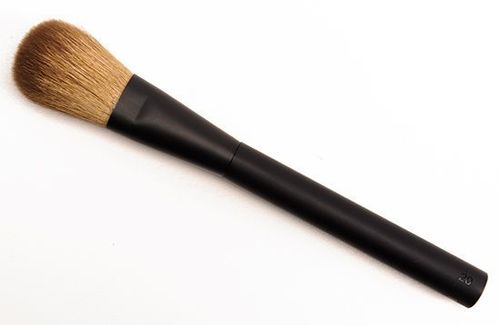 20. NARS Blush
Here is an award-winning blush for you which gives a healthy-looking natural flush of color to your cheekbones. This NARS blush comes with superfine micronized powder pigments that ensure a seamless application. It is available in both matte and shimmering shades and can flatter all skin tones.
Pros
Well pigmented
Gives natural look
Blends well
Beautiful shades
Matte, velvety finish
Good staying power
Cons
Can come out as too orange for some skin tones
Buy Here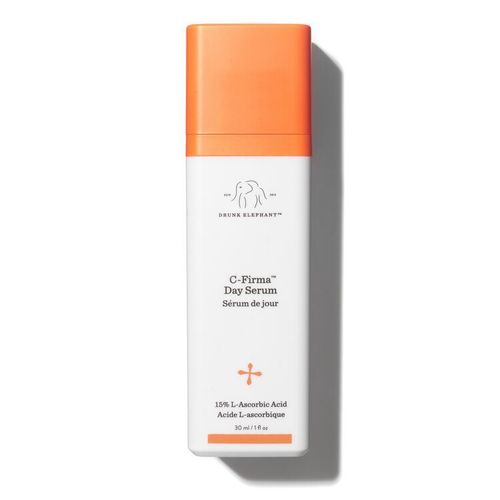 21. Drunk Elephant C-Firma Vitamin C Day Serum
Here is yet another one of the Sephora best-sellers. This vitamin C day serum from Drunk Elephant comes packed with antioxidants, essential nutrients, and fruit enzymes which make it the best vitamin C serum Sephora offers. It also contains Chrono peptide which is an antioxidant that imitates the benefits of vitamin D. such a powerful and nutrient-rich formula helps to replenish lipids in the skin and reduce the appearance of dark spots as well as wrinkles. It also sinks deep into the skin to provide the ultimate hydration.
Pros
Lightweight
Easily absorbed
Repairs skin
Makes skin radiant
Reduces dark spots and pigmentation
Improves skin texture
Cruelty-free
Buy Here