15 Makeup Products Beyonce Uses Regularly - 2023
Shalu Bhati
Updated At 05 Apr 23
Do you want to know the secret behind all the gorgeous Beyonce makeup looks? Keep reading, then! You have come to the right place!
From her music to her makeup, everything about Beyonce is flawless. She is a goddess and that's exactly how she looks every time she steps out in the public's view. And if you feel inspired by the Beyonce makeup looks and don't know how to get started on your own journey to look flawless, then don't you worry. We have got you! To save you from having some sleepless nights, we went ahead and found out about the makeup products that the Halo singer uses religiously. So, now you too can have that perfect finish. From Beyonce foundation to Beyonce eyeshadow, we have covered the top 15 Beyonce makeup products that Queen Bey uses regularly.
Beyonce has not been vocal about her beauty or makeup routine ever since 2011 but luckily for us, her makeup artist Sir John Barnett has revealed enough for us to go on. Sir John is not just the Beyonce makeup artist. In fact, he is one of the most celebrated names in the industry. Due to his top makeup artist of the industry status, Sir John has many famous A-list clients apart from Beyonce including Serena Williams, Karlie Kloss, Zendaya, Celine Dion, and Margot Robbie among others. The man creates magic with makeup and has revealed the makeup products he uses to give Beyonce that flawless complexion.
So, let's get started without any further delay!
15 Favourite Makeup Products Of Beyonce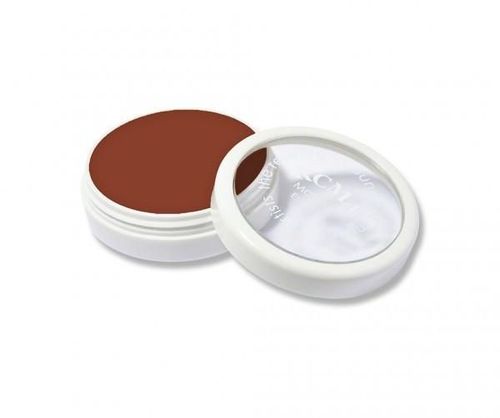 1. RCMA Colour Process Foundation
The recipe for long-lasting Beyonce makeup looks requires a great base that offers optimum coverage for long hours, something that refuses to budge despite the rigorous singing and dancing during performances. And to Beyonce's rescue comes the RCMA Colour Process Foundation. It is a little tub of magic that has been formulated by professionals and is fondly used by professionals. This Beyonce foundation favorite is highly pigmented, easy to blend, and gives a long-lasting finish. The availability of a variety of shades just makes this even more of a worthy purchase.
Here is a Sir John makeup tip: If you wish to make your foundation last, don't apply a moisturizer underneath it. Also, top up your liquid foundation base with a powder foundation to increase your makeup's longevity.
Also check out the Best Fenty products from Rihanna's makeup line.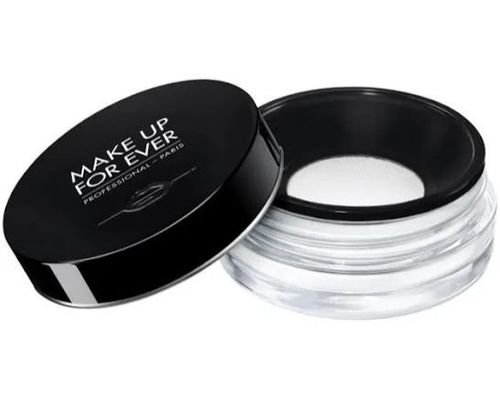 2. Make Up For Ever Ultra HD Loose Powder
Another one of the Sir John makeup tricks is to use invisible powder under the eyes instead of pressed powder. And this brings us to this award-winning Beyonce makeup product. This is a micro finishing loose powder that gives a transparent and weightless finish with a blurring effect. It works to minimize the appearance of pores and fine lines to create a visibly flawless finish in any light.
Do check out all the details of Beyonce skin care as we cover all the beauty and skincare tips followed by her in detail.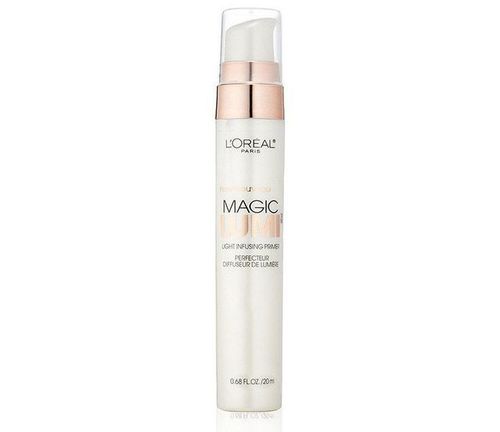 3. L'Oréal Paris Magic Lumi Light Infusing Primer
This L'Oréal Paris Magic Lumi Light Infusing Primer is an important part of the Beyonce makeup products arsenal. She uses it around the edge of her face for a completely and perfectly natural radiance. It is a unique liquid formula that blends just so seamlessly into the skin. You get a texture so smooth and toned that it will feel like just another layer of your skin.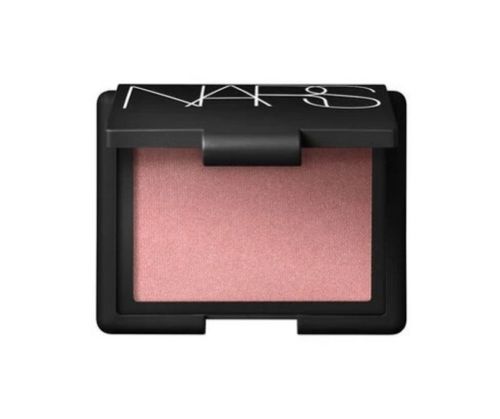 4. NARS Blush
Beyonce's net worth is estimated at $355 million so she can clearly afford all the luxurious products in the world. But, you will find that she sticks to products that are easily available, mostly affordable, and have a cult following. So here we are with the next Beyonce makeup product that can be considered a classic. The NARS Blush is an iconic product that many makeup artists and beauty bloggers swear by. It is famous for its satin and shimmering finish that gives cheeks a natural rush of color. It is a superfine, nicely pigmented, and easy to blend silky powder. A must-have!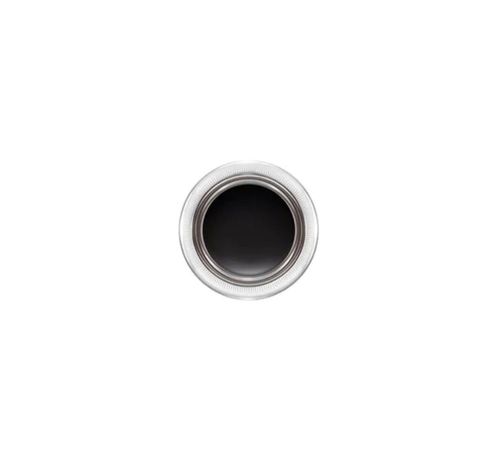 5. M.A.C. Pro Longwear Fluidline Eye Liner Gel In Blacktrack
Another product with a cult following that finds a place in the Beyonce makeup kit is this eyeliner gel from M.A.C. in shade Blacktrack. This is the same liner that Sir John had used on the Halo singer at her Coachella performance. Its intense black color and long-lasting effects get the testimony of hours-long performance by Queen Bey herself. What more proof can you want?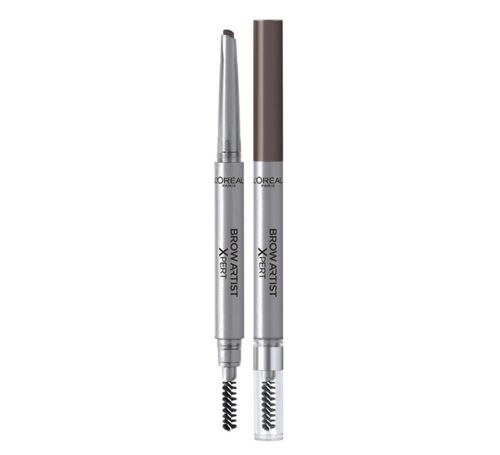 6. L'Oréal Paris Browstylist Definer Waterproof Eyebrow Pencil
If your brow game isn't strong then are you even winning at makeup? So, it's obvious that we are here talking about Beyonce and her favorite brow product. She prefers a well-defined yet natural-looking brow instead of the intensely made-up brows we generally see on Instagram. She achieves her perfect brow using this handy L'Oréal Paris Browstylist Definer. This is a two in one mechanical eyebrow pencil that comes with a spoolie. Use the pencil with light strokes to draw tiny hair and go in with the spoolie to apply brow gel or simply to fluff them brows.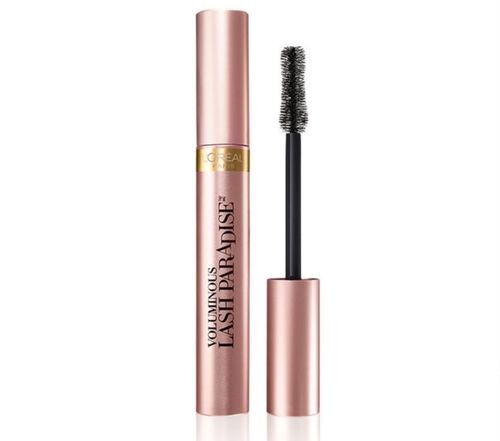 7. L'Oréal Paris Lash Paradise Mascara
We are not done with the eye makeup essential. Here is just another cult favorite that is an integral part of the Beyonce makeup kit. The L'Oréal Paris Lash Paradise Mascara does exactly what it does. It gives intense voluminous lashes with no flaking or smudging. It comes with this amazing little brush that allows you to put the product over your lashes to the maximum effect and leaves you with super long and feathery lashes. You will feel like a Disney princess with each eye flutter.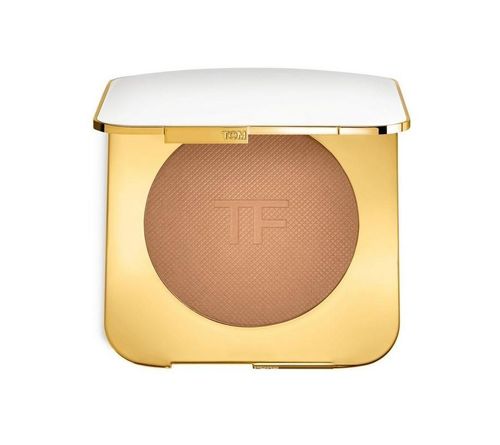 8. Tom Ford Bronzing Powder
Bronzers and bronzing powder are quite a regular in Sir John's arsenal when it comes to Beyonce's makeup. he uses it to mattify her T zone. He loves using the Tom Ford Bronzing Powder which is great for all skin tones and gives a natural sun-kissed look. Who doesn't want to look like a gorgeous golden goddess? This bronzer will let you be just that with its luminous finish and excellent radiance.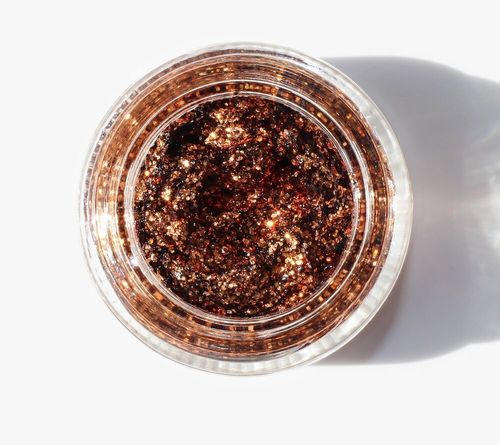 9. Lemonhead LA Spacepaste Glitter in Houdini and Dirty Penny
If you want to know about the Beyonce eyeshadow favorites, you must know a lot of experimentation happens to Queen Bey's eyeshadow. According to the Beyonce makeup artist, Sir John she can use anything from a bronzer to a glitter paste as her eyeshadow. One of his favorites to put on her lids is the Lemonhead LA Spacepaste Glitter. Beyonce wore her glittery lids at Coachella. Is it not messy? Hell no! This is the world's first mess-free glitter for adults and is approved by Beyonce herself. Remember her #teflonface?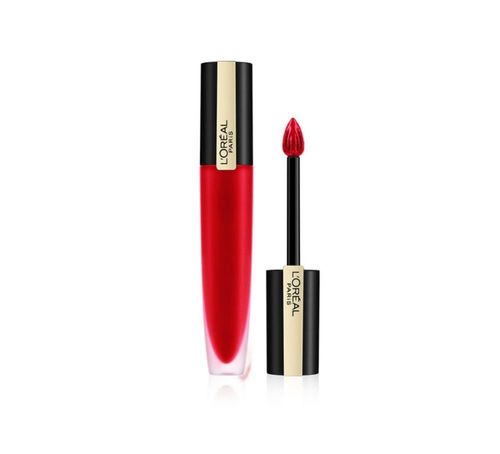 10. L'Oréal Paris Rouge Signature Matte Lip Stain
Here is yet another one of the top Beyonce makeup products that you can find easily. Sir John is the brand ambassador for L'Oréal Paris and thus, you will find him using a lot of products from this brand. And we can't really blame him for being biased. These products are just that good! Like this Rouge Signature Matte Lip Stain. It is the first-ever lip stain from the brand that comes with a highly impactful color and a comfortable feel. Available in delicious reds, flirty pinks, nudes, and deep plums and purples to make a statement, you get a lot to choose from.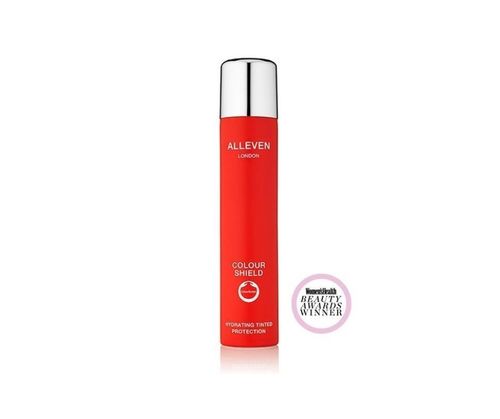 11. ALLEVEN London Colour Shield
Beyonce is a performer and also uses body makeup on the regular. One of her go-to products has been the ALLEVEN London Colour Shield, a quick-dry, transfer-resistant, super light body concealer that gives the illusion of longer legs. It is super handy for the Single Ladies singer as it gives an HD finish and does not transfer to her clothes during a costume change. It is like having a second skin.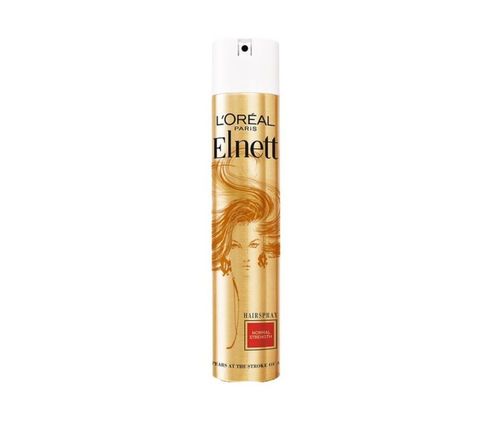 12. L'Oréal Paris Elnett Satin Hairspray
This is another Beyonce makeup product that has been a part of her makeup arsenal for years now. The L'Oréal Paris Elnett Satin Hairspray is a legendary hairspray that is famous for its long-lasting, lightweight, and strong hold. Due to these very favorable qualities, the Elnett Satin Hairspray has been a favorite of not just Beyonce but many other celebrities. It is the perfect partner for red carpet events and photoshoots.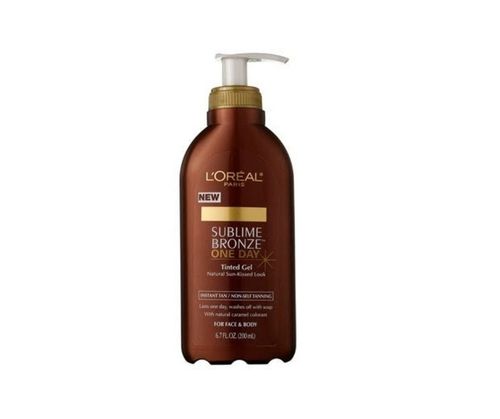 13. L'Oréal Paris Sublime Bronze One Day Tinted Gel
This is the holy grail product that Beyonce uses to get a smooth, silky, and velvet-like glow for her skin. That's why she shines like a goddess all the time. The L'Oréal Paris Sublime Bronze One Day Tinted Gel is not like any other self-tanner but comes with a red tint and imparts a natural sun-kissed look that is believable. A temporary and safe tanning fix is here that is also approved by Beyonce. Go and be the bronzed goddess you were meant to be. If you have the skin tone to flaunt it, obviously!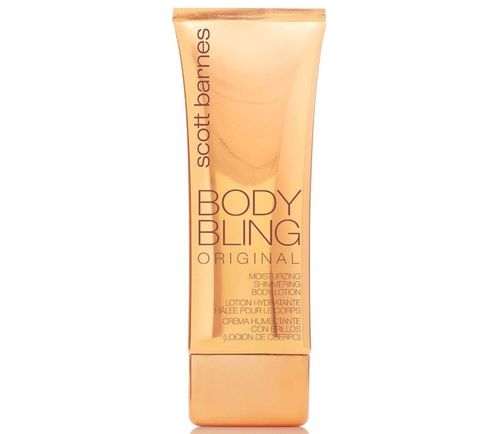 14. Scott Barnes Body Bling Shimmering Body Lotion
This body lotion happens to be Hollywood's favorite. It is also the top Beyonce body lotion choice. This beautiful shimmering body lotion is a great alternative to self-tanners and gives an instant camera-ready finish. The radiant sun-kissed glow is to die for. Scott Barnes knows what he is doing and we are a big fan too. This single makeup product has taken the body makeup game to another level. It also has a Platinum variant that is meant for fair-skinned people and gives a champagne glow.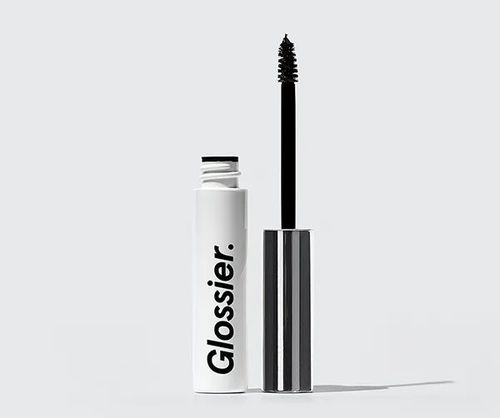 15. Glossier Boy Brow
Here is one more of the Beyonce makeup products that is an integral part of the singer's makeup routine. The Glossier Boy Brow is something that Beyonce uses to keep her brows in their best shape. This is a creamy wax that thickens, shapes, and grooms the brows. It has a soft and flexible hold that does not stiffen or flake. It is also cruelty-free.