19 Amazing Beauty And Makeup Tips From Beyonce -2023
Shalu B
Updated At 16 Jul 23
Want to know how Beyonce makeup is always flawless?
There are only a few people in the world who don't need any introduction and Beyonce is one of them. You must be living under a rock if you haven't heard of her. The former Destiny's Child and the Crazy in Love hit maker is as fierce as they can come. Beyonce's popularity knows no bounds. And it's not just her vocals that have taken the world by storm. Take a look at her and you will know what we are talking about. Who doesn't want to look as gorgeous as her?
If you are wondering about how to get glowing skin like Beyonce, then keep reading. Be it Beyonce makeup tips or Beyoncé beauty secrets, we have covered them all.
19 Top Beyoncé Beauty Secrets And Makeup Tips For Flawless Skin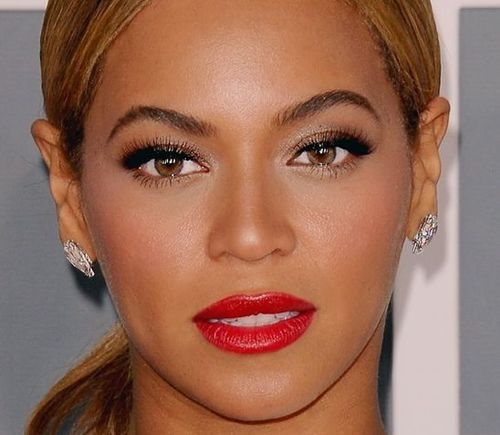 1. Foundation And Concealer: Use Minimum 2 Shades
If you want a flawless skin like Beyoncé, then you need to invest in not one but minimum two shades of foundation. This is because throughout the year, your skin doesn't remain the same shade.
Similarly, you need two types of concealers in your makeup arsenal—one for hiding spots and pimples, and the second one to brighten your skin tone.
2. A Healthy Skin Imparts A Natural Glow
Healthy skin is happy skin. It is only healthy skin that glows.
To maintain her skin's health, Beyonce stays hydrated throughout the day and gives her skin an extra boost of nutrition by adding kale juice to her diet.
She prefers having kale juice which is a rich source of vitamin K and is known for increasing the cell turn over.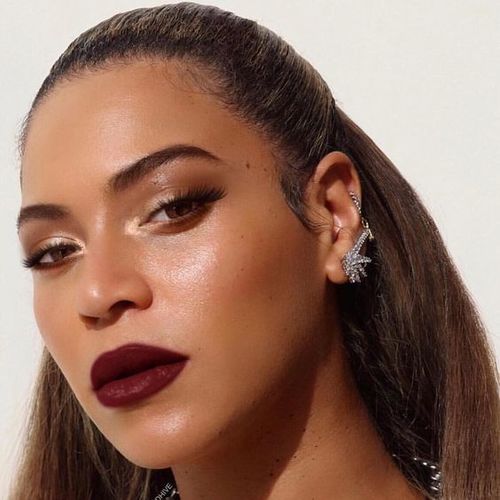 3. Revamping Tired Eyes
Beyoncé always carries a pair of Ray Bans with her not only to protect her eyes against the harmful UV rays but also to hide tired eyes and bags from lack of sleep.
In order to look fresh, Beyonce uses a gold shadow in inner corners of her eyes instead of a white one.
She prefers the gold shadow to white as it is more subtle and flattering.

4. Mother Knows Best
The source of most of the Beyonce beauty secrets is none other than Beyoncé's mother Tina Lawson. She gave Beyoncé many important lessons on skincare.
Tina Lawson taught her that true beauty comes from within and stays forever. She also taught her to remove makeup before going to bed and this is one advice that Beyoncé follows till date.
5. Gorgeous Hair
Beyonce's waist long tresses did not grow like that in a day. Even though she keeps on changing the looks and styles of her hair, Beyoncé makes sure that they stay nourished.
To take care of her hair, Beyonce makes a hot oil concoction herself by mixing natural oils and vitamin E. She also insists on using sulfate free shampoo and conditioners as sulfate strips the hair of its oils.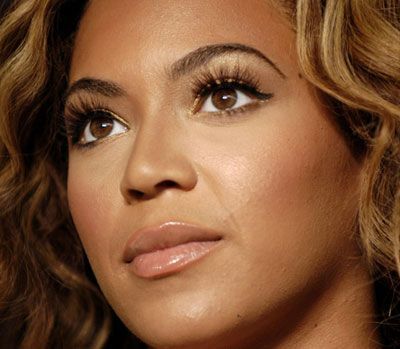 6. Create The Perfect Base
Beyonce makeup tips for creating the perfect base are very popular. She does this by firstly hydrating her face and then following it up with a foundation.
While doing the same she makes sure that the foundation is applied uniformly across the entire face.
7. Make Sure To Carry All The Makeup Essentials - ALWAYS
According to Beyonce makeup artist Sir John, a perfect makeup bag must contain only the essential products.
The must haves for your makeup bag should be a pot liner for creating the cat eye look, a waterproof mascara, pencils and powder for your brows, a lip color with high staying power and a highlighter.
Beyonce makes sure she sticks to the recommendations of her makeup artist.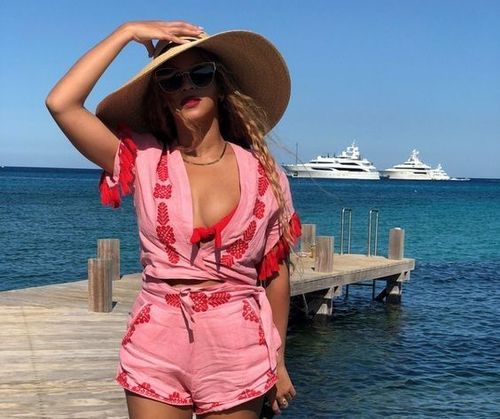 8. Never Forget The Sunscreen
Beyonce skin care involves regular usage of sunscreen.
Beyonce always wears SPF even when she heads out even on cloudy days. She also makes sure that when she is going out in the sun she uses calming ingredients such as aloe vera.
She keeps the use of beauty products with strong ingredients like alpha-Hydroxy, and vitamin C for nights.
9. Apply Highlighter At The Right Place
Beyonce makeup artist Sir John recommends that adding highlighter on tip of nose is a common mistake made by a lot of people.
He suggests that highlighter should not be used on the forehead. In fact, it should be used everywhere except the center of face.
10. Be True to Yourself
This is one of the most important Beyonce beauty secrets. Beyonce is a firm believer of keeping it natural. She believes that makeup should enhance the beauty rather than covering everything up to give an entirely changed look.
Beyonce says that true beauty is reflected when you are confident and comfortable with your skin.
And in order to feel so, she gives yet another important beauty tip. She suggests that instead of being influenced by other people, you should find a look that works best for you.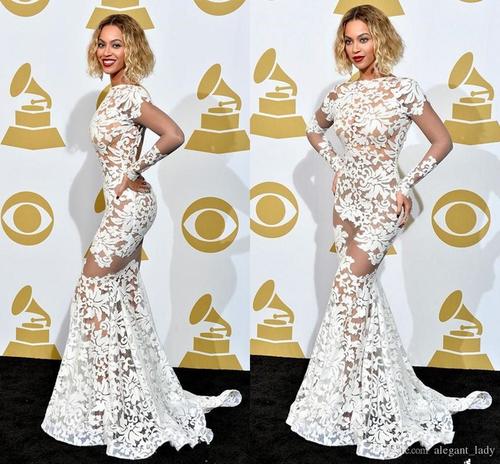 11. The Red Carpet Trick
What if we told you that Beyonce does her own makeup? Beyonce makeup artist draw out the looks for her on a paper and she works them up on her face. This is why the red carpet trick she uses holds much more value.
Beyonce usually goes big on makeup primer and adds lots of powder. After adding the powder, she uses a setting spray to make sure that no chalkiness remains. She either uses waterproof mascara or false lashes. When on stage, Beyonce loves using L'Oréal Paris Elnett Hairspray to style her hair since it is lightweight and will hold all kinds of hairstyles.
12. Exfoliate
Exfoliation is another one of the Beyonce beauty secrets. Exfoliating regularly gets rid of dead skin cells and reveals radiant skin underneath.
Beyonce loves using Carol's Daughter Sea Salt Scrub as according to her "it feels like beach". Also, this scrub smells good and moisturizes skin well.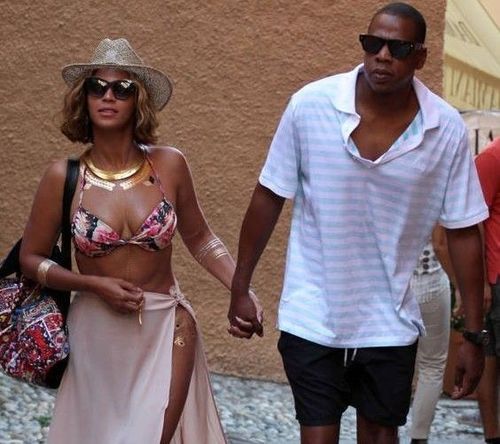 13. That Beachy Glow
Want to know Beyonce's beauty secret behind the beachy glow?
She generously mixes a deep golden bronzer with her body lotion in order to get that sexy bronzed look. In fact, she loves using bronzers so much that she uses them on a normal basis as well.
She likes to layer them up before going out for making any public appearance. And the result is smooth velvet like skin that shines. She loves to use L'Oréal Paris Sublime Bronze One Day Gel and Scott Barnes Body Bling.
14. Brown Over Black Eyeliner

Trust Beyonce when it comes to creating iconic makeup looks.
Beyonce uses a brown liner on the bottom water line to create a softer and more defined look.
This is one of those Beyonce makeup tips which has the capacity of completely changing your eye makeup game for better.
15. The Must Have Product
According to the singer herself, a must have beauty product is Rosebud Salve.
Beyonce loves the Rosebud salve in a blue can. She has revealed in many interviews that she uses it to prime her lashes before curling them.
This product has multiple purposes as it also acts as natural mascara by lifting the lashes.
16. Workout To Get Glowing Skin
Another one of the Beyonce beauty secrets is her active lifestyle. Beyonce's glowing skin can be attributed to her regular workouts. She sweats it off in the gym as well as during her rehearsals and on stage. This ensures a better circulation leading to beautiful and radiant skin.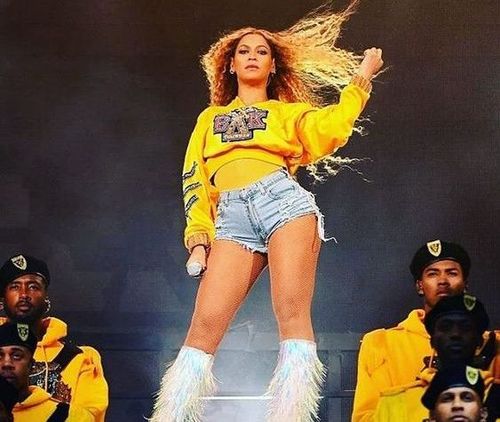 17. Leggy Lass
Beyonce is a performer and has to look her best on stage from head to toe. She likes to use ALLEVEN Color Shield to create the illusion of longer legs.
According to the Beyonce makeup artist, the correct way to create a natural looking 3D effect is to apply darker colors on the sides and a lighter one in the center.
He also recommends that knees must not be given full coverage as it creates an artificial look. He says that your aim should be to create a natural and real look where your joints are actually visible.
18. Makeup That Stays Long
We have seen Beyonce wiping off sweat after her power packed performances but we have never witnessed that her makeup also came off. If you also want your makeup to last all night long like Beyoncé's makeup, then do what she does.
Layer your creams along with setting powder. This will prevent your face from getting greasy and your makeup will stay put for longer hours.
19. Inspiration From Around The Web
Even though Queen Bey is known for her fierce and gorgeous makeup look which she does herself, she does not shy away from getting inspiration from Pinterest or Instagram like all of us. The only difference here is that Beyonce sets trends across the globe with each look she dons.
Related Articles