13 Interesting Facts About Chrissy Metz - 2023
Olivia
Updated At 13 Mar 23
Chrissy Metz is a popular American Actress and vocalist. She was born in Homestead, Florida, on September 29, 1980. Chrissy Metz played Kate Pearson in the series "This Is Us," and made a popular and gave her fame.Chrissy Metz is a singer as well, and she has played in a number of ensembles over the years. She has won praise from critics for her performance on "This Is Us," and she has been nominated for various awards and honours too. Chrissy Metz is a singer and has released several singles, including "Talking to God" and "Actress". Chrissy Metz has been also well know for her massive weightloss and has become inspiration for her fans. She has almost lost 100 pounds and and adopted a healthy lifestyle. Today, we reveal such more interesting facts about Chrissy Metz.
13 Most Interesting Chrissy Metz Facts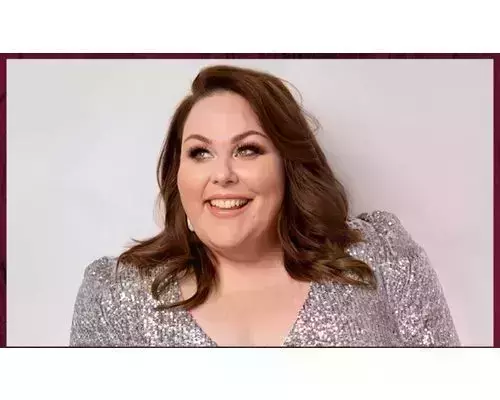 1. Her Real Name
Chrissy Metz's complete name is Christine Michelle Metz. Her parents are former Navy officer Mark Metz and Denise Hodge. Chrissy spent her early years in Japan where her father was stationed as a US Army officer. When Chrissy Metz was only 8 years old, her parents divorced, and she moved to Florida with her mother Denise along with her siblings Monica and Philip.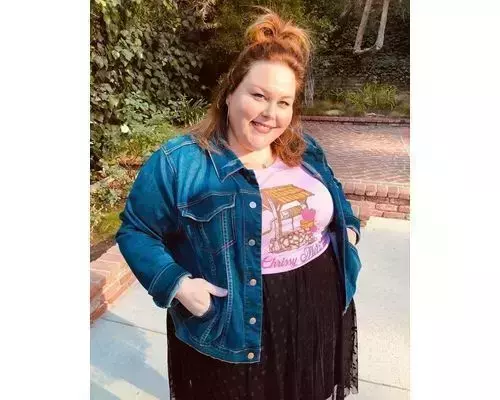 2. Chrissy Metz Life Struggle
Denise, Chrissy's mother, struggled to raise her children after she split with her husband and could only support a minimal standard of living. Over time, Denise occasionally went without food to provide for her family. Chrissy along with her siblings started working at an early age for financial support and living.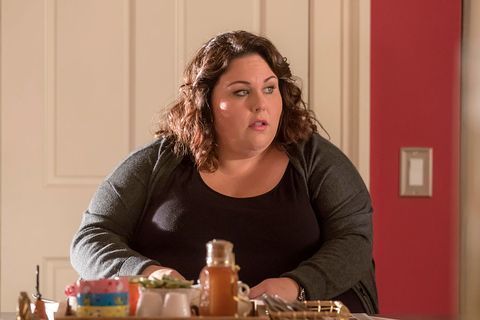 3. Chrissy Metz Worked At McDonald's
Chrissy Metz during her early life was facing financial issues and so she started working when she took her first job at a Gainesville McDonald's to pay for a set of $120 shoes that her mother couldn't afford. Early on, she realized the importance of working diligently. Chrissy has been open about her early struggles and the jobs she had to take to make ends meet before finding success as an actress.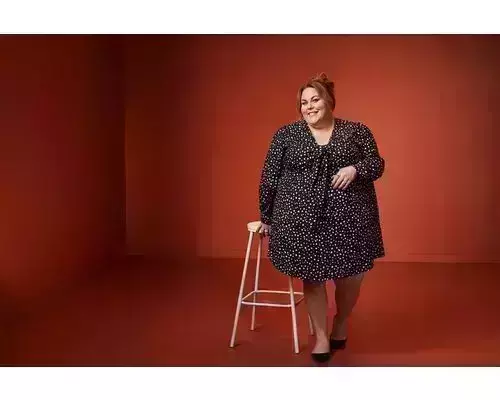 4. Chrissy Metz Weightloss Struggle
In 2010, on the day of her 30th birthday, Chrissy experienced a panic attack and was rushed to the hospital. The turning moment in her life was caused by that incident. Since she was a young girl, Chrissy Metz has struggled with weight. In an interview, she stated that she was born chubby and though she might have been a little thinner when she was active in sports, she was always chubbier than her classmates and friends.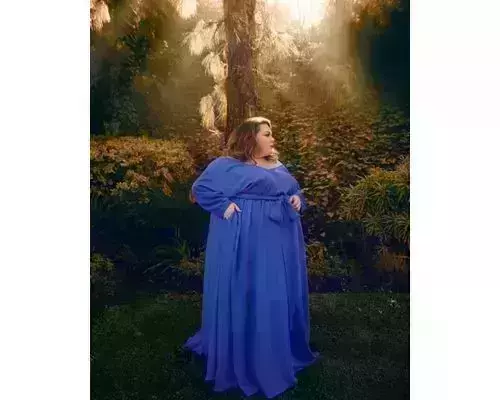 5. Chrissy's Monetary Struggle
She had less than a dollar in her bank account when she got the role on "This Is Us". Things changed drastically but the struggles still continued. She quoted to one of the magazines,
I am so grateful that I had such an amazing support system, but when I booked 'This Is Us,' I had 81 cents in my bank account. I could cry right now just thinking about it." While in dire straits, she stayed hungry – both literally and figuratively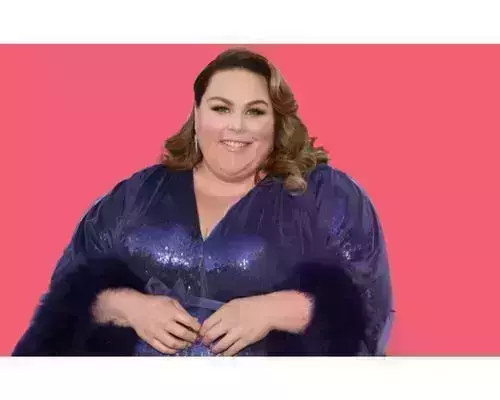 6. Chrissy Metz Early Life
Chrissy Metz was a preschool teacher before she started her acting career. In an interview with Marie Claire magazine, she claimed that while accompanying her sister to an audition, she bumped into an old teacher who encouraged her to participate as well. She said, "In my heart, I was like, 'Yes, I would love to,' but I was too afraid of my own shadow." But she took the risk, and the following day she received a call. And a year later, she travelled to Los Angeles to attend a pilot season tryout.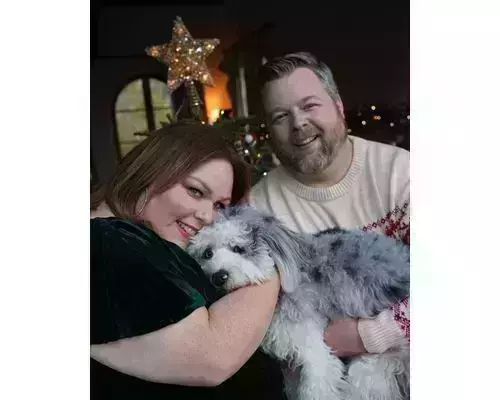 7. Chrissy Metz Furry Best Friend
Yes, you heared it right! Chrissy Metz posted on Instagram, that she has a furry best friend and is also a mother to her cute Dog named " Mabel". She is very much in love with Mabel and mostly enjoys spending time with her.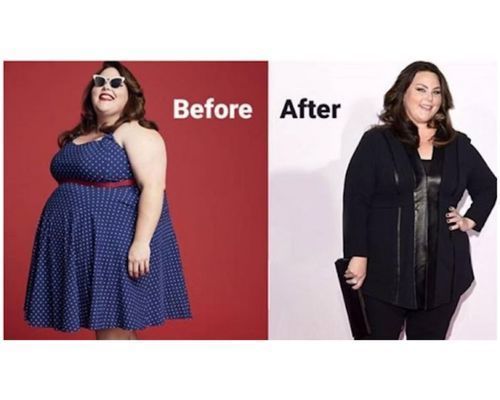 8. Chrissy Metz Weightloss Journey
Chrissy Metz has been transparent about her weight reduction journey, which she began prior to her appearance on the "This Is Us" television show. She has revealed that she shed about 100 pounds by adopting a healthy diet, engaging in regular exercise, and consulting a dietician. She has, however, also emphasised that feeling healthier and more at ease in her body were more important to her than the scale's figure. Regardless of one's size or form, she has been outspoken about the value of body positivity and self-acceptance.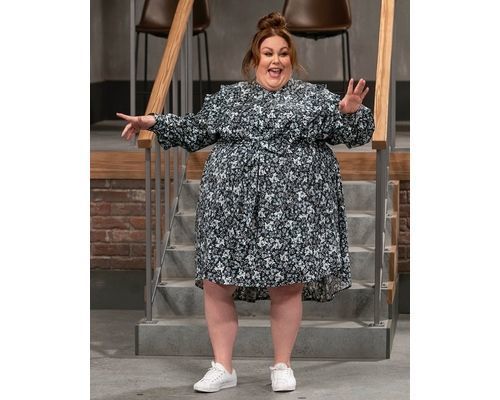 9. Weightloss Clause In Contract
Chrissy explained that there was a clause in her famous show " This Is Us " contract that she would gradually lose weight. This weightloss clause in her contract also was a reason for her inspring weightloss. She said "In our contract, it stated that would be a part of it, to lose the weight in the trajectory of the character as she comes to find herself. That was a win-win for me "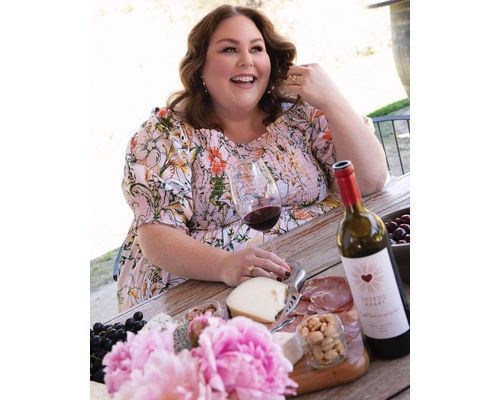 10. Chrissy's Wine Label
Chrissy Metz has launched her wine company, The Joyful Heart. She had a collaboration with award-winning winemaker, Nicole Walsh, the collection proudly presents Joyful Heart Red Blend, White Blend and Limited Reserve Red Blend.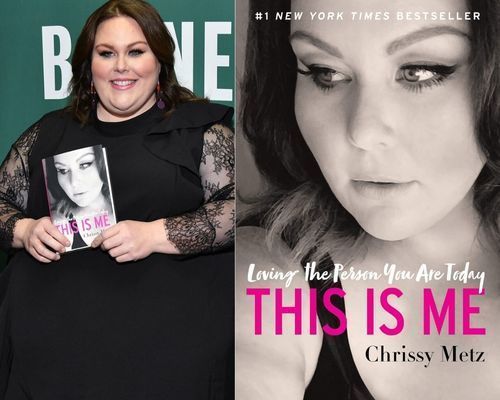 11. Chrissy - The Author
"This Is Me: Loving the Person You Are Today" is a book written by Chrissy Metz. The book, which was released in 2018, is a candid and motivating account of her life, difficulties, and ascent to fame as an actor. In the book, Metz talks about her difficult childhood, her battles with her weight, and the difficulties she encountered trying to make it in Hollywood. She also offers insights into her relationships, spirituality, and sense of self-acceptance. Because of its openness, humour, and inspiring message, "This Is Me" became a New York Times hit.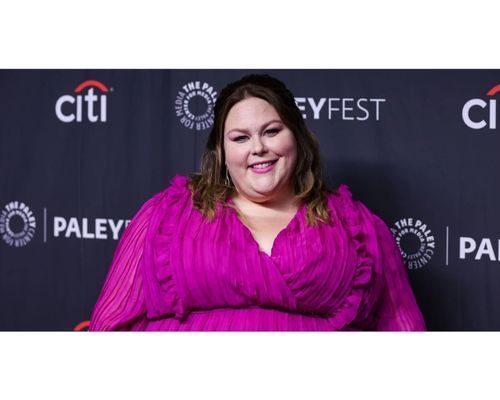 12. Chrissy's Photo Album
Chrissy Metz said that she loves clicking pictures. Her phone photo gallery is always filled with pictures of her dog Mabel, sunrises and sunsets. She often do post lot of pictures on her social media for her fans.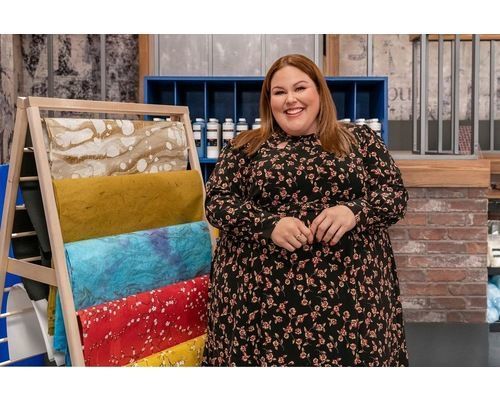 13. Chrissy Loves Painting
Chrissy Metz once remarked how much she enjoys creating art. She added that she had once really wanted to join an art school. She has even sold some of her pieces of art. In one of her interviews, she stated that she uses painting as a form of therapy to unwind and share her creativity. Metz has explored creative endeavours other than painting, such as singing and acting.
Chrissy Metz Frequently Asked Questions ( FAQs )
1. How much weight has Chrissy Metz lost ?
Chrissy Metz has lost around 100 pounds, which she revelaed in an interview. Chrissy managed the weightloss did without fad diets or surgery.
2. How did Chrissy Metz become Famous ?
Chirssy Metz became famous for her role in the television series " This Is Us " in which she played role of Kate Pearson, who struggled with her weight issues. Chirssy Metz has also be well know for her inspiring weight loss.
3. How did Chrissy Metz loose so much weight ?
Chrissy Metz began to pay attention to her health and adopted a 2000-calorie deficit diet. She began to abstain from bad meals and began daily 20-minute walks. Her mental and physical health significantly improved, and she shed 100 pounds.