Chrissy Metz Weight Loss - How She Lost 100 Pounds?
Ana Campbell
Updated At 21 Nov 23
Chrissy Metz weight loss story has been very popular as she has overcome struggles to achieve a whopping 100 pounds weight loss. Battling depression, weight gain, relationship issues and financial problems, Chrissy has seen everythign in her life. We cover in detail how she achieved her weight loss while overcoming all the obstacles.
Who Is Chrissy Metz?
A talented American actress and singer, Chrissy Metz played the iconic role of Kate Pearson in This Is Us. Just like Kate Pearson in the show, Chrissy herself has been quite vocal about her struggles with weight in real life. While in the limelight, Metz lost around 100 pounds, and the news spread like wildfire!
She has had quite a struggle with her weight throughout her career. But she did not let that interfere with her brilliant acting skills. She went on to bag Primetime Emmy Award as well as Golden Globe Award. Chrissy Metz is a true role model for women! Talking of her achievements might take a while to end. 
Let us instead explain what Chrissy Metz did to achieve the almost impossible of a 100-pound weight loss!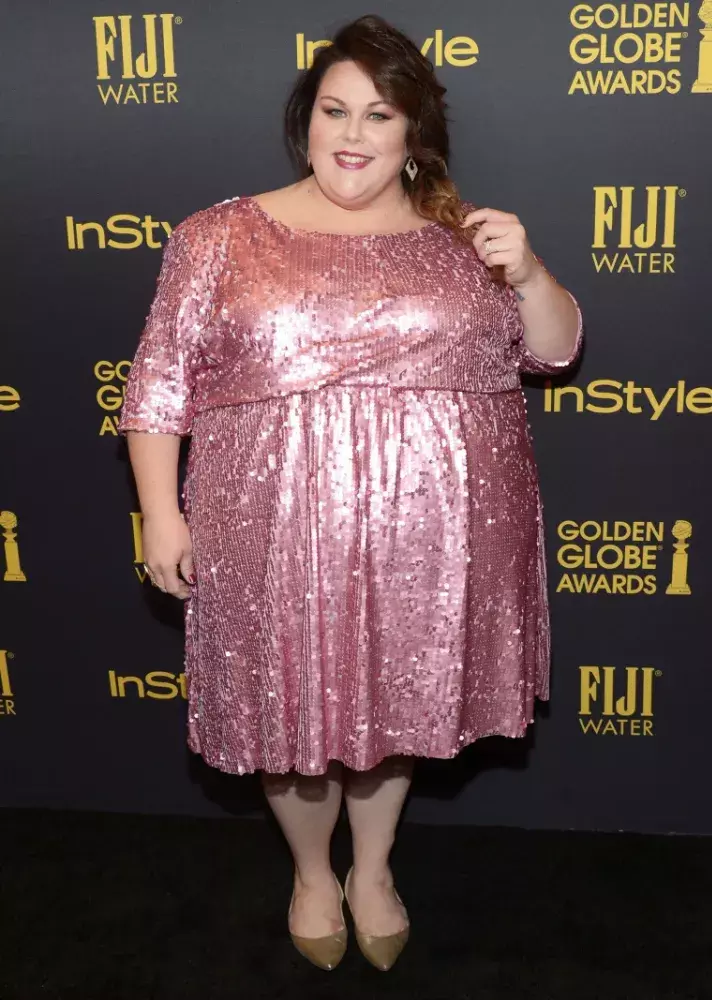 Chrissy Metz Profile
Born On - September 29, 1980, in Homestead, Florida
Weight Before - 282 pounds
Weight After - 182 pounds
Weight Lost: 100 pounds
Height - 1.65 meter
Net worth - $8 million
Chrissy Metz age - 43 years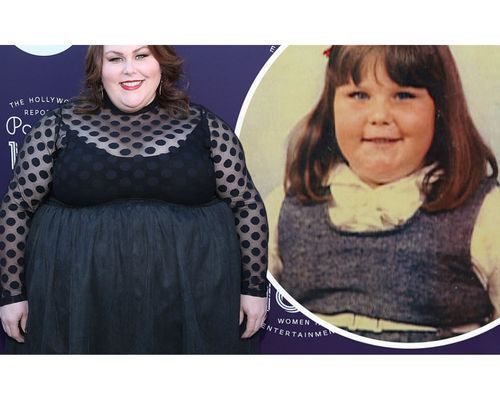 Chrissy Metz Story - Her Struggle With Weight Since Childhood
Metz was an obese child from early on in life.
In an interview, she said that she was "born chubby" and though she might have been a little thinner at some points when she was active in sports, she was always chubbier than her classmates.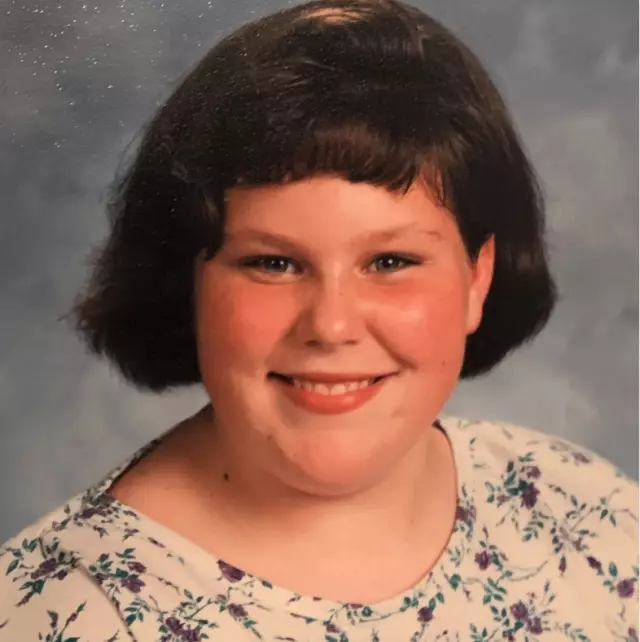 Her insecurities also came from her family. Metz's mother loved her dearly but she felt that she loved going shopping with her other two sisters who were slim. She does not hold hard feelings for her mother but that definitely might have contributed to Chrissy Metz's body image issues. Things got tough after her parents split.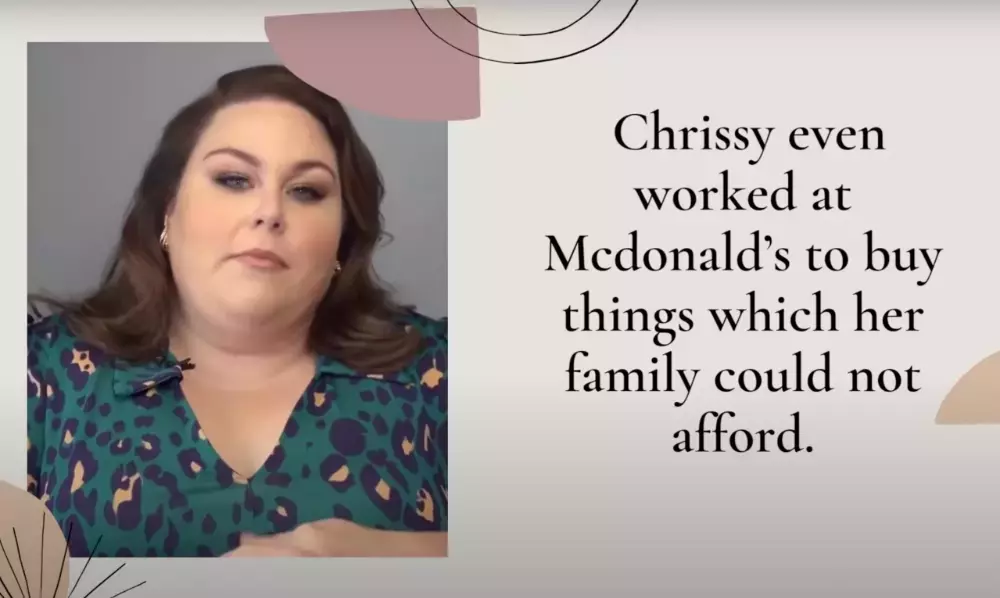 Chrissy mentioned that her mother found it difficult to put food on the table.  Chrissy even worked at Macdonald's to buy things which her family could not afford.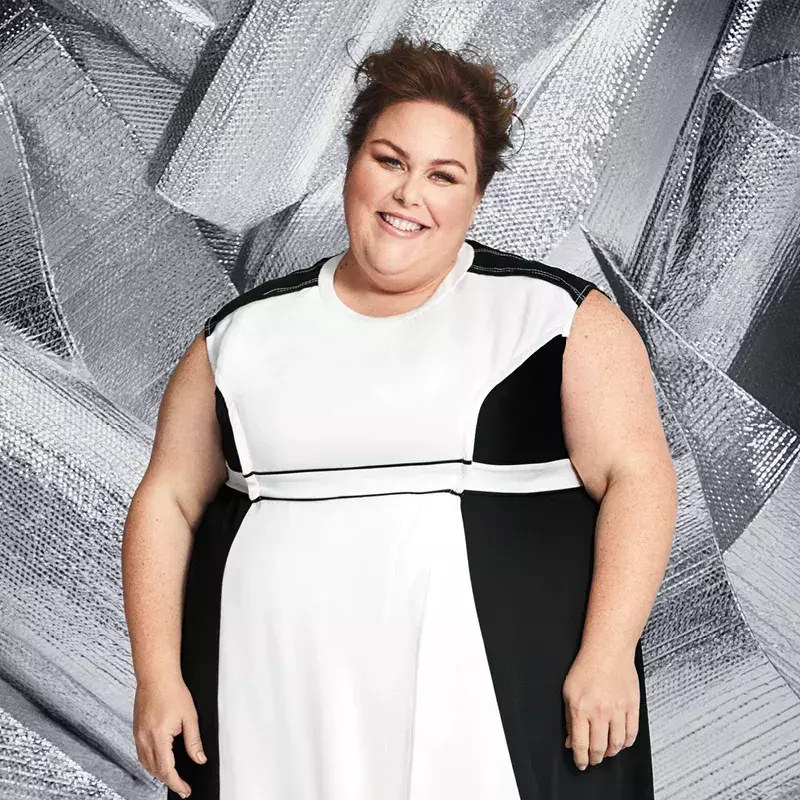 Acting And Its Influence On Chrissy Metz 
Acting happened to her by chance. She was horrified by her looks but took the chance of auditioning for a part. Fortunately, she got a call the next day, and within a year went to Los Angeles to audition for a season. She knew she would live her dream! 
After coming to Los Angeles she auditioned for quite some roles but got none. She began working as an agent's assistant. She was dissatisfied as that was not what she came here for. More so, it pinched a nerve every time she was to schedule auditions for other actresses as her job. 
She knew she was suffering because of her weight as in the industry actresses were expected to have the conventional physique and face, before the acting skills!
Chrissy Metz Consistent Struggles - Weight, Depression, Relationships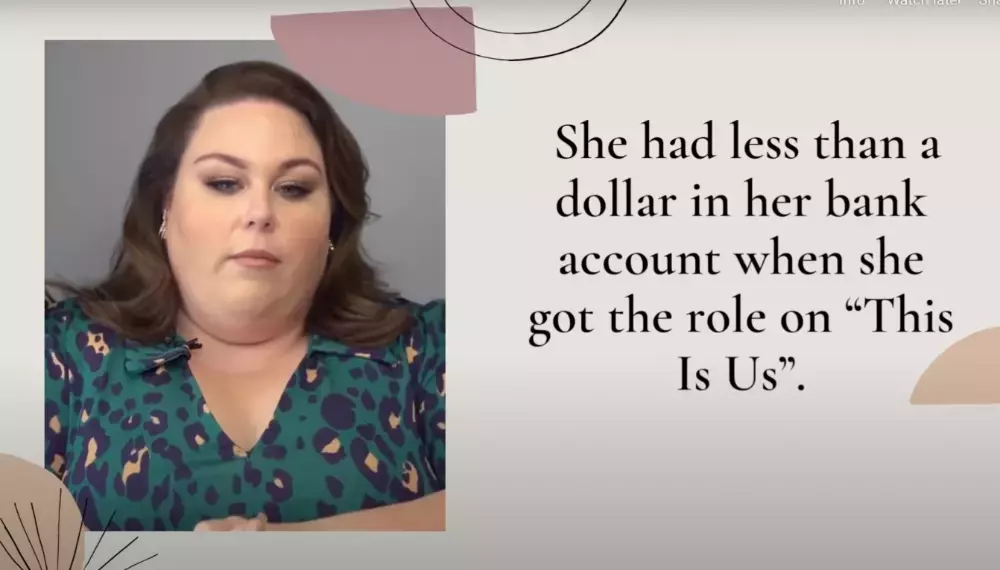 She had less than a dollar in her bank account when she got her dream role in "This Is Us". Things changed drastically since then but the struggles still continued.
She lost 50 pounds, but then quickly gained back 100 pounds. She was suffering from depression that made her eat because of her emotions. It became her defense mechanism to cope with all the biases, judgments and struggles. Things took turn for the worse when she was rushed to the hospital on her 30th birthday for a panic attack. This is when she knew she had to take control of her life!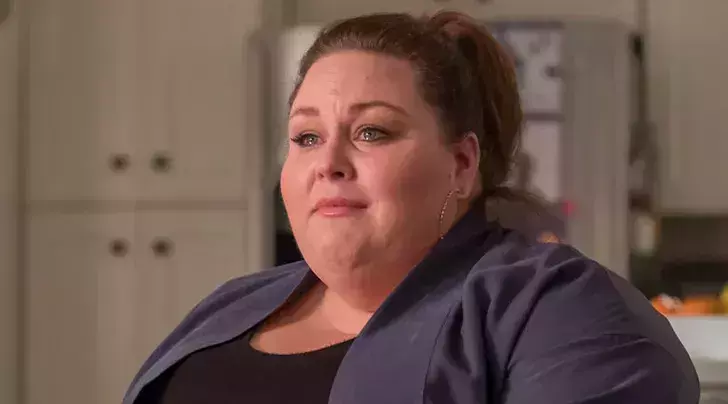 Apart from weight and depression, she had relationship issues in her life too.
In 2013, she and her husband Martyn Eaden decided to separate. Following their separation, Martyn initiated divorce proceedings in 2014, citing "irreconcilable differences," and their divorce was ultimately concluded in 2015. Chrissy began a relationship with Bradley Collins in October 2020, but they eventually parted ways in 2023.
Though she had a really tough time, Chrissy persevered and kept working hard. Gradually, her fortunes took a turn for the better. Her portrayal of "Kate" in "This Is Us" achieved tremendous success, marking a turning point in her career. From that moment onwards, she never retreated from success and found a deeper connection with her character.
Chrissy mentioned,
"Here was this woman who was actually dealing with weight. Not like, oh my God, I gained a pound. She was a real woman who was really struggling, and all I could think was, oh my God, I am KATE."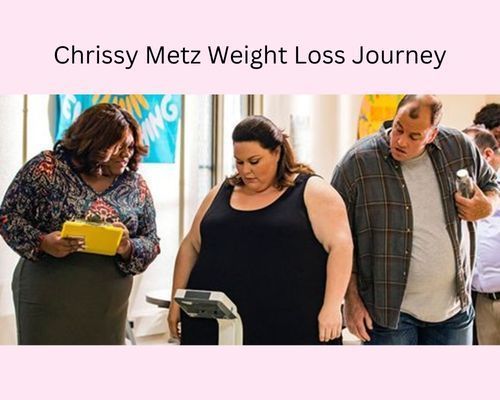 Chrissy Metz's Weight Loss Journey 
For Chrissy Metz weight loss had to be approached seriously and differently. The pressure as an actress and her insecurities weren't helping anymore. She became more concerned about her health after the incident. Metz decided that a healthy diet would solve her problems and that is exactly what she did.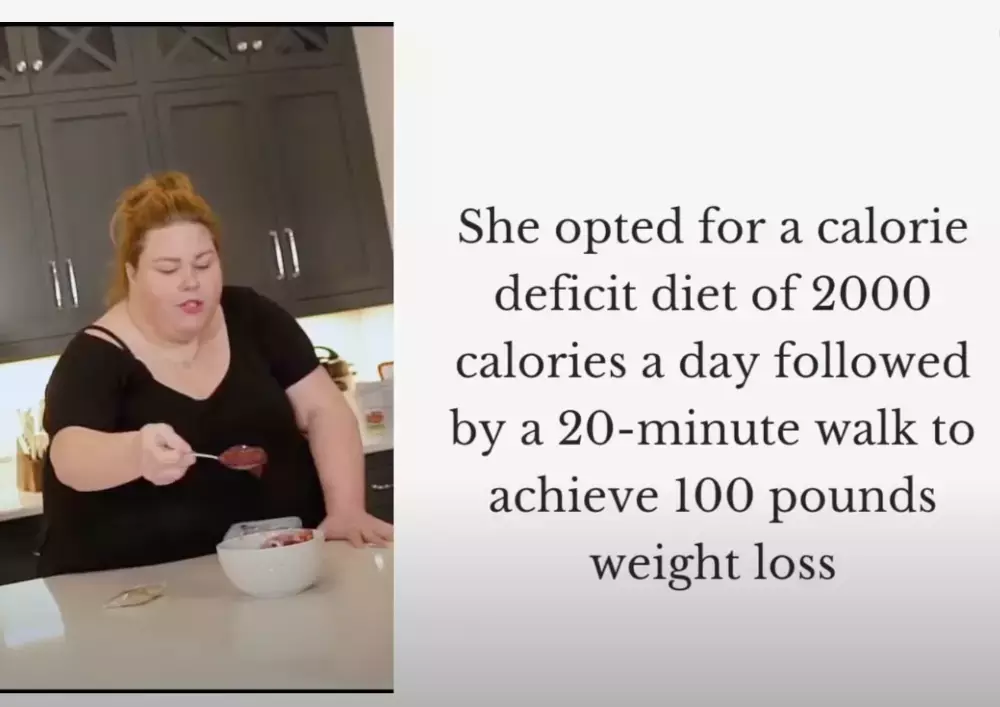 Chrissy Metz's Weight Loss Diet
She did not want to try extremes to lose weight fast and so opted for a calorie deficit diet of 2000 calories a day followed by a 20-minute walk. 
A calorie surplus diet is a reason why most people gain weight that is, feeding your body excess nutrients. One needs to shed the extra calories one eats without which he is bound to gain weight. These days our food habits include more processed and junk food than whole foods. These processed foods contain excessive fats and are deprived of useful nutrients that end up getting stored in our bodies.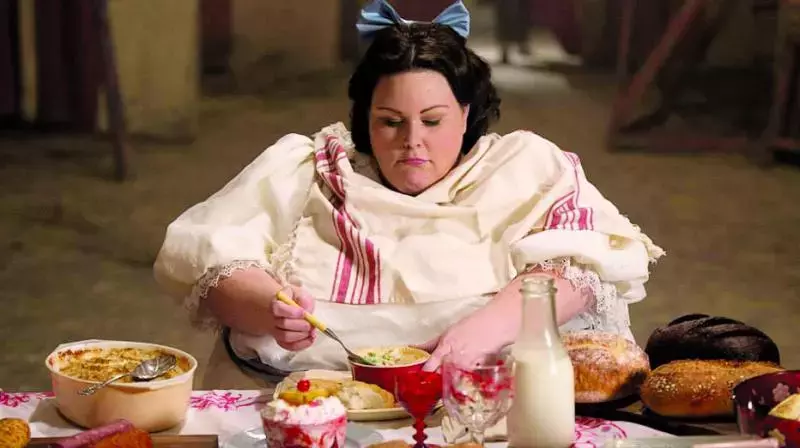 Chrissy Metz's weight loss started with her consuming six smaller meals in a day that mainly constituted of veggies, lean proteins, and healthy carbs.
She did not restrict herself from the things she loved to eat. She would give in to her cravings once in a while which made dieting easier. She strictly avoided unhealthy food and maintained her goal of 2000 calories per day!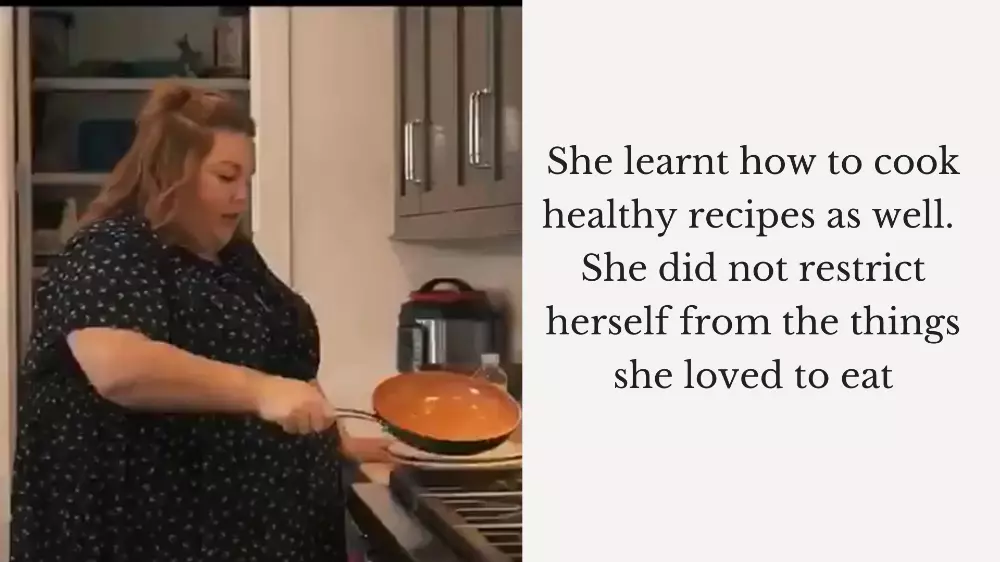 It was really hard, Chrissy admitted. There were days where I would go into work crying because I missed cupcakes or ice cream or pizza — all those things that we all love!
Chrissy Metz's Weight Loss Supplements
To aid in her weight loss journey, she was also put on supplements - Garcinia and Beta-hydroxybutyrate.
Even though a good diet and workout would do wonders, supplements were added to give her body extra nutrients that her food might lack. 
Reportedly she consumed Garcinia, which is an excellent fat-burning pill. It eases the breaking of fat cells by increasing levels of lipolysis in the body. Beta-hydroxybutyrate was another supplement Chrissy Metz consumed that provided energy by burning the stored fat in the body. 
Did Chrissy Metz Take Ozempic?
Chrissy Metz has refuted any use of ozempic as a weight loss aid. While ozempic remains a popular choice among numerous celebrities for weight management, Chrissy has opted for alternative supplements, such as Garcinia and Beta-hydroxybutyrate, to support her weight loss journey.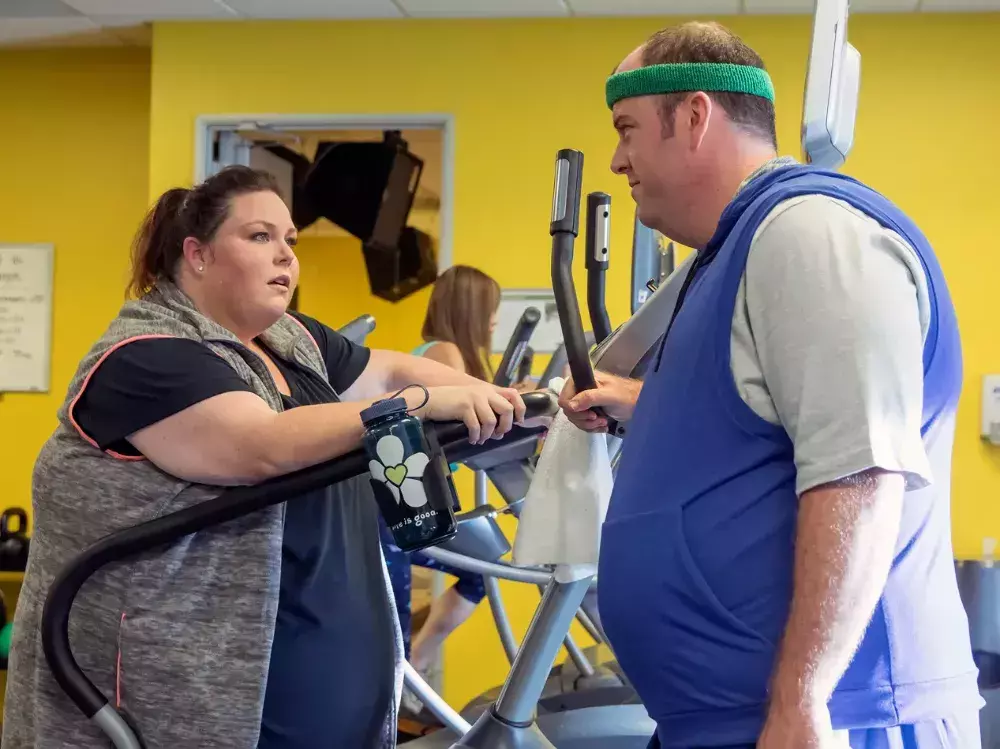 Chrissy Metz Workout plan
Chrissy Metz's weight loss journey included minimal but effective workout routines. She worked out for at least five days to keep her active and burn the stubborn fat in her body. 
On alternate days she opted for a combination of cardio and weight training. This set of exercises improves heart and lung health and also stimulates the toning of muscles. This workout helped Chrissy to get in shape rapidly! 
Her 20-minute walk every day kept her active without fail. These workouts together boosted Chrissy Metz's weight loss. 
Did Chrissy Metz have weight loss surgery?
While some assert that Chrissy underwent weight loss surgery, she strongly refutes such claims, emphasizing that she has never contemplated gastric surgery for weight reduction. Although Chrissy's character, Kate, contemplated gastric bypass surgery in the first season of This Is Us, this choice does not reflect Chrissy's real-life perspective.
Was Chrissy Required To Lose Weight As part Of Her Contract?
Several weeks following Chrissy Metz's statement to TVLine about a compulsory weight-loss clause in her contract aligning with her character's weight journey, she is now clarifying that her show contract does not mandate any weight loss for her role. Despite her previous comments, Metz specifies that there is no contractual obligation for her to shed weight in her portrayal on This Is Us.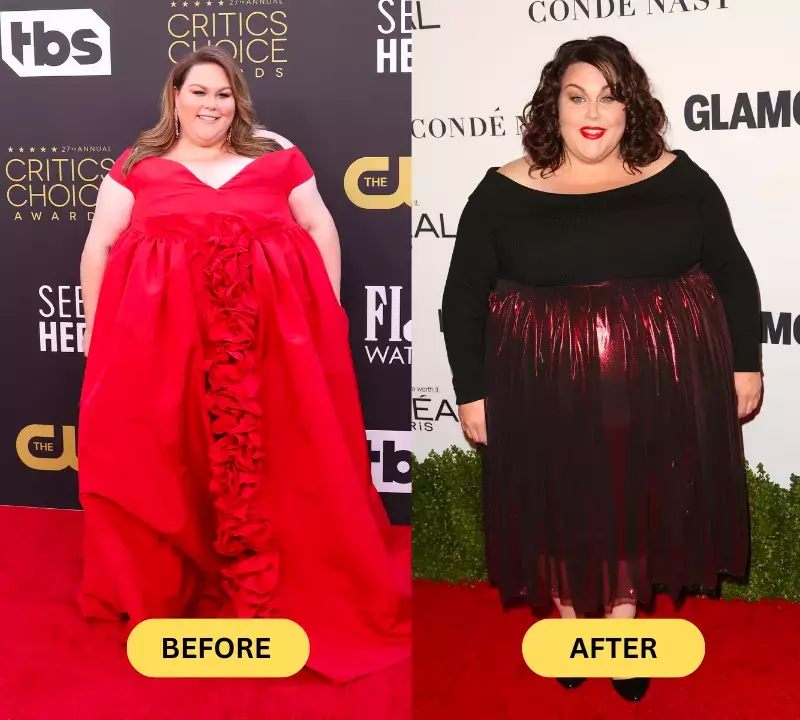 Chrissy Metz Before And After Pictures
Chrissy Metz's weight loss before and after pictures, speak volumes for themselves. The massive transformation was the talk of the town for a long time. She currently weighs around 83 kilos (182 pounds) so if you do the math, she weighed more than 120 kilos before her weight loss. In an interview, she said that she was not somebody panicking over having gained a pound. She was a woman with real weight struggles, and wanted people to take inspiration!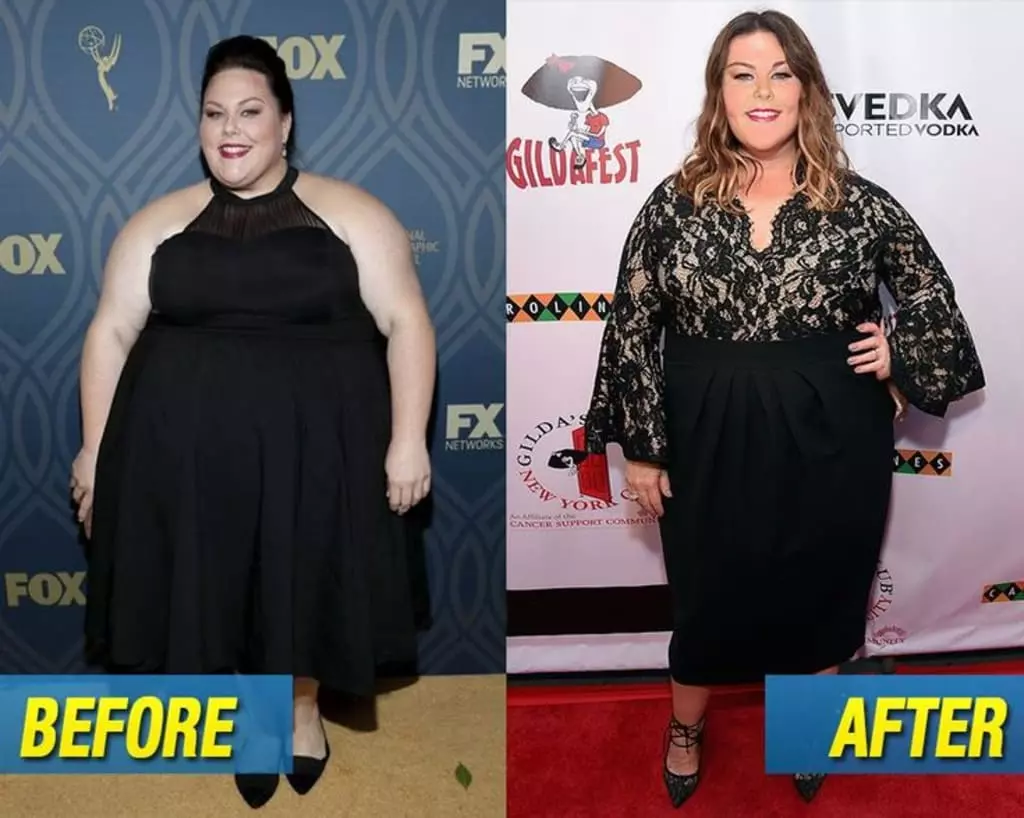 For a woman who had an average height of 1.65m, the added weight made her look stout. Endless bullying, and rejection for roles and expertise could have had the best of her but she stood for herself and emerged stronger than ever.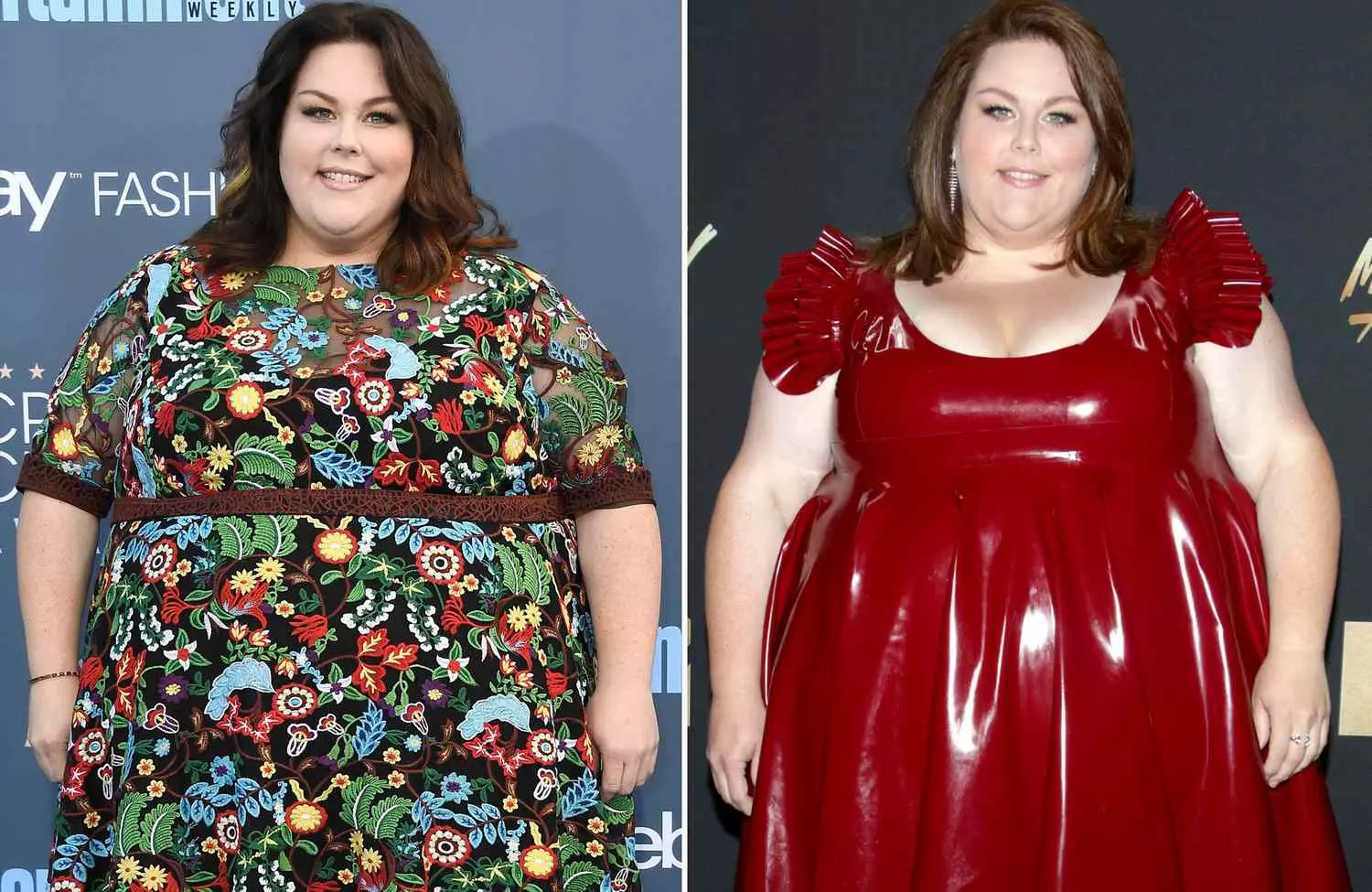 FAQs    
Q. How much has Chrissy Metz lost?
A. Chrissy Metz has apparently lost around a hundred pounds by following her rigid 2000 calories a-day diet and keeping herself active. Her weight loss and massive transformation has made her a healthier person, inspiring all the others wanting to lose some weight.
Q. What is the current weight of Chrissy Metz?
A. After a massive weight loss, Chrissy Metz weighs around 182 pounds.
Q. What is the diet plan of Chrissy Metz?
A. Chrissy Metz rigorously followed her 2000-calories diet. The diet restricted calories to reduce the intake of nutrients not required by her body, which was getting stored as fats. It includes all sorts of whole grains and negligible quantity of unhealthy foods that she enjoyed eating to balance out. Cutting out on nutrition deprived foods helped her a lot in triggering weight loss.
Q. What does chrissy metz look like now?
A. Chrissy Metz has reduced weight and she looks stunning in 2023. Here is a recent chrissy metz photo from one of the events.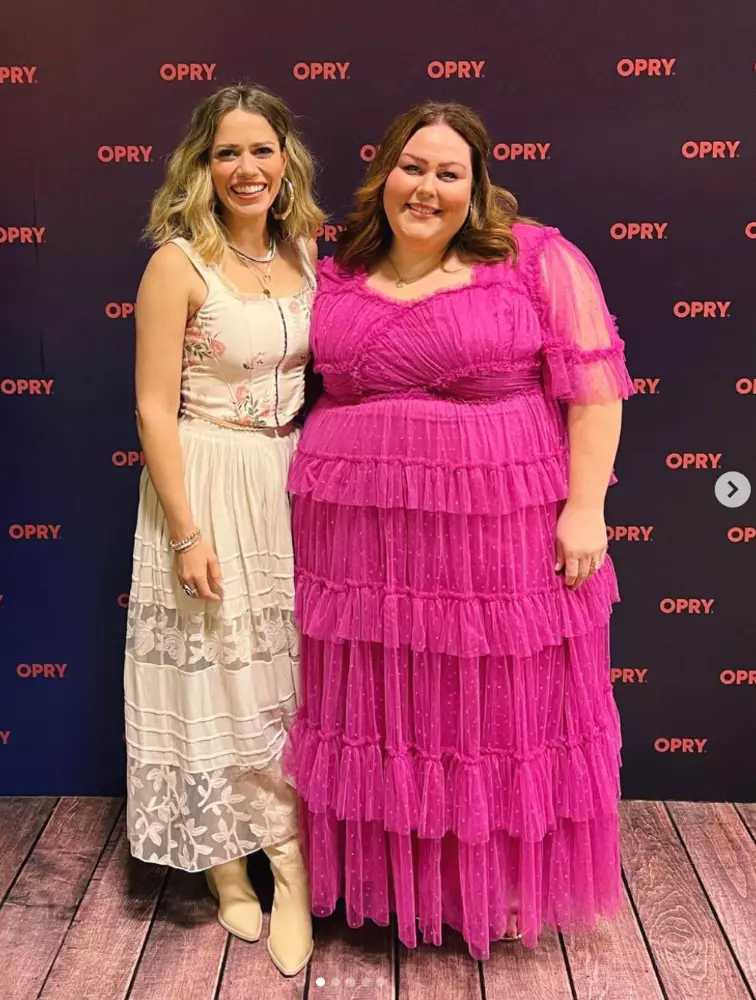 Q. What did Chrissy Metz take to lose weight?
A. Apart from her calorie deficit diet, and moderate amount of exercise, she took supplements prescribed to her to cut the stored fat in her body. The supplements were Garcinia and Beta-hydroxybutyrate, both known for cutting stubborn fat off one's body. These also filled the gaps of nutrition that her food might lack.
Q. What disease does Chrissy Metz have?
A. While struggling with insecurities regarding her weight, she fell prey to eating disorder that adversely affected her weight. Chrissy Metz also suffered from depression and was rushed to the hospital on her 30th Birthday due to panic attack. This marked the turning point of Chrissy's life.
Q. How Chrissy Metz lost weight?
A. Chrissy Metz's weight loss journey consists of dieting, workout and patience. She followed a calorie deficit diet, paired with moderate workout routines like a 20-minute walk daily and cardio on alternate days. This kept her active throughout the week, aiding weight loss more rapidly.
Q. What was the most important weight loss tip suggested by Chrissy?
A. The most important tip for losing weight suggested by Chrissy Metz was to focus on one's diet. It was also to love oneself for a weight loss journey might take a toll on the mental health, and people give up sooner or later.
Q- How much weight has Kate from This Is Us lost?
Chrissy Metz lost around 100 pounds of weight. She used to weight more than 120 Kilograms and now weighs around 83 kilos (182 pounds). Chrissy (Kate from This is Us) lost weight by strictly following a 2000 calorie diet and ensuring that she was also physically active. She walked 20-30 minutes daily without missing out on any days. She also worked out for at least five days in a week to keep her active and burn the stubborn fat in her body.
Q. Which books have been published by Chrissy Metz?
A. Metz has published a book "This Is Me" in 2018. It became quite a hit for it talks of her struggles and her journey through it. She is currently focused on producing book for children and might release a book or two soon.
Q. Is Chrissy Metz thin now?
A. Chrissy Metz lost around 100 pounds and though she might still be on the chubbier side according to conventional body weight, she is healthier and much thinner than she was previously.
Q- What size is Chrissy metz now?
Chrissy Metz currently weighs around 182 pounds. She lost around 100 pounds when she underwent a massive transformation during the show "This Is Us".
Q- Who is Chrissy Metz husband?
This Is Us star Chrissy Metz is currently not married. She was married to Martyn Eaden for 7 years (2008 to 2015). She is presently in a relationship with Bradley Collins. 
Q- Who is Chrissy boyfriend?
Chrissy Metz, known for her role in "This Is Us," began dating Bradley Collins in October 2020, but their relationship came to an end in 2023.
Q- How old is Chrissy Metz?
Chrissy Metz was born on 29 September 1980 in Homestead, Florida, United States and is currently 43 years old.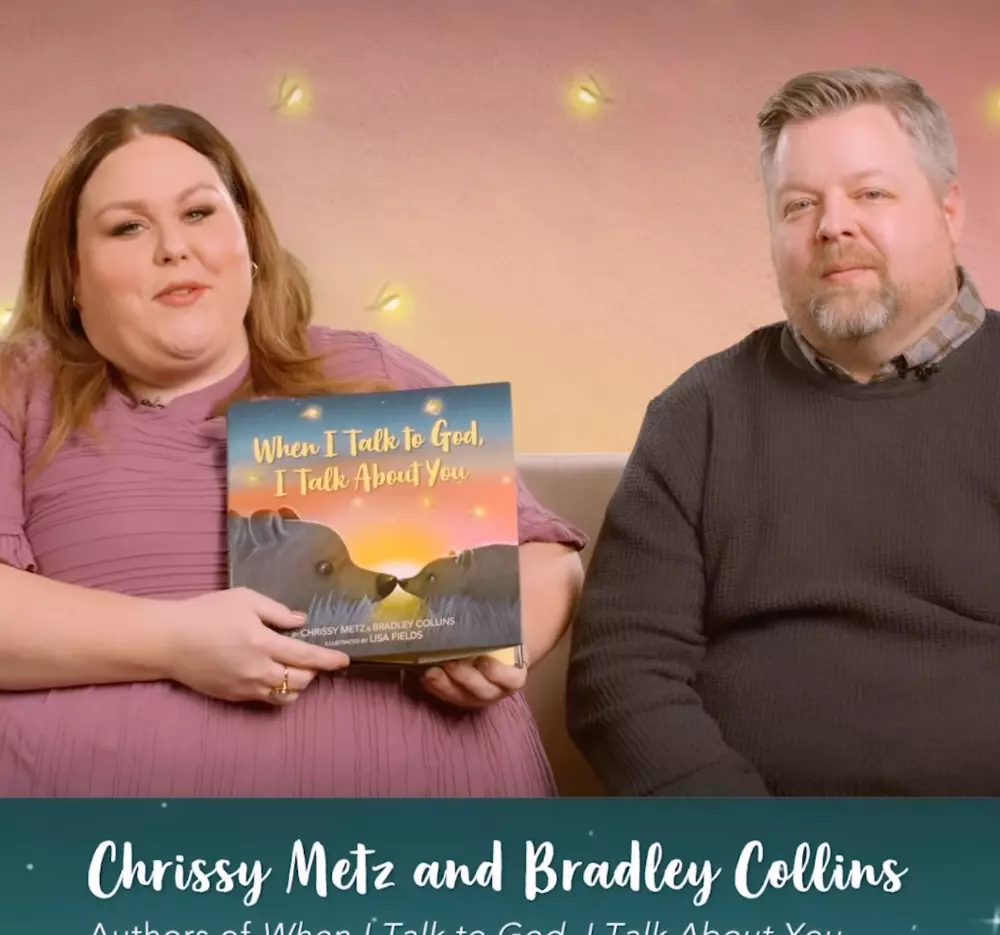 Q- Is Chrissy Metz married?
Chrissy Metz married British journalist Martyn Eaden in 2008. However, they got divorced in 2015. She is currently dating songwriter and former music executive Bradley Collins. They also co-wrote a children's book "When I Talk to God, I Talk About You".
Q- What was Chrissy Metz weight loss workout routine?
Chrissy made sure to go for a 20 minute walk every day. She also worked out five days every week to burn the fat in her body. She opted for a combination of cardio and weight training to lose weight.
Q- How tall is Chrissy Metz?
Chrissy Metz height is 1.65m.
Q- How much does Chrissy Metz weigh?
Following her weight loss transformation, Chrissy Metz now maintains a weight of approximately 182 pounds. The pivotal elements in her journey included adhering to a disciplined 2000-calorie diet and engaging in a daily 20-minute walk.
Q- Did Chrissy gain her weight back?
Prior to undertaking her role as Kate in "This Is Us," Chrissy aimed to lose 50 pounds, yet her efforts proved futile as she eventually gained back an additional 100 pounds. Despite the initial setback, Chrissy has been candid about her ongoing journey towards self-acceptance and embracing a healthier lifestyle. She lost more than 100 pounds and weighs around 182 pounds now. Her changed lifestyle including a strict diet, workout routine has been integral to her weight loss journey.
Q- What was Chrissy Metz highest weight?
Upon landing the role of Kate Pearson on This Is Us, Chrissy Metz, weighing nearly 300 pounds, embarked on a transformative journey. Through a disciplined diet, consistent workouts, and lifestyle adjustments, she successfully shed a total of 100 pounds.
Q- Is Chrissy Metz still on This Is Us? 
Chrissy Metz portrayed Kate Pearson on This Is Us from 2016 to 2022, and with the show concluding in May 2022 after six seasons, she expressed missing the series. 
Chrissy Metz Weight Loss Infographic