Chrissy Metz Weight Loss Pictures - 2023
Olivia
Updated At 28 Nov 23
Chrissy Metz indeed gained popularity for her dramatic weight loss during her public appearance. She has been open about her personal weight loss journey, even though she is most known for her role in "This Is Us" and for encouraging body positivity.
American singer and actress Chrissy Metz played the role of  Kate Pearson in the show. She was born in Homestead, Florida, on September 29, 1980, and became well-known due to her appearance on the show. She also started a music career and put out her own single. Chrissy has been a role model and inspiration to many for upcoming from her personal challenges and heavy weight loss. 
Chrissy Metz Weight Loss Photos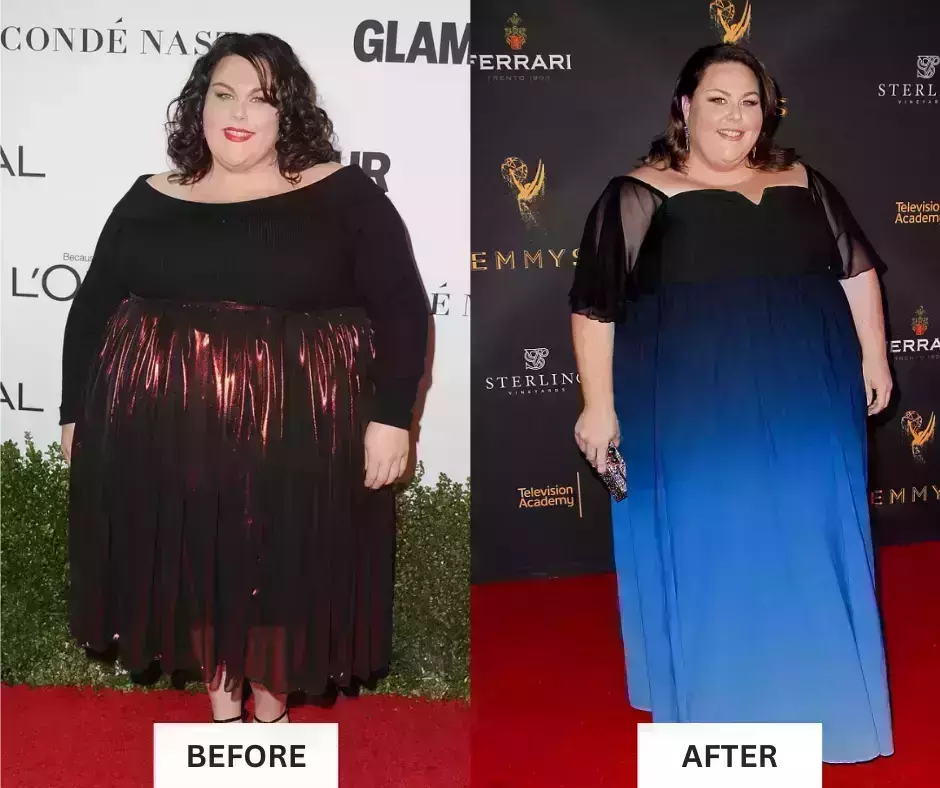 Metz has been transparent about her attempts to adopt a healthier lifestyle and her battles with weight. Many people have found inspiration in Chrissy's weight management success story, and she has used her platform to push other people to put their health and well-being first. She has also spoken about her journey in interviews and on social media, highlighting the value of accepting oneself and making changes that are good for oneself. The internet today is filled with Chrissy Metz before and after photos.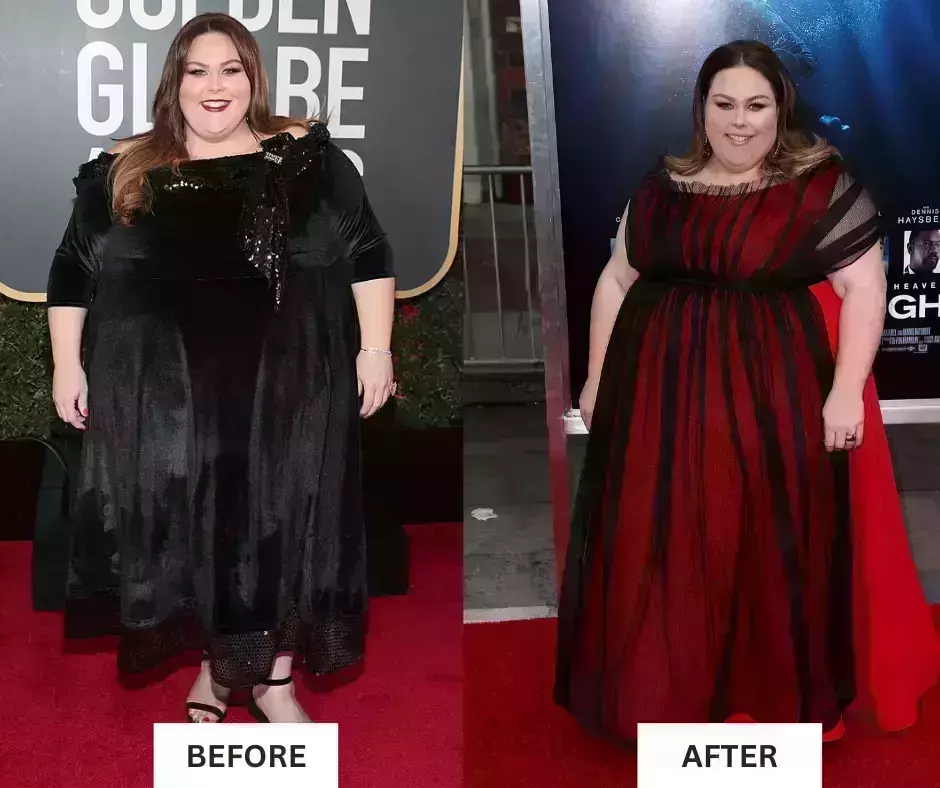 Despite fighting financial difficulties, relationship problems, weight gain, and depression, Chrissy overcame all of her obstacles and successfully lost an astounding 100 pounds. It may appear impossible, but Chrissy made it happen. Chrissy Metz's before and after photos are a true inspiration.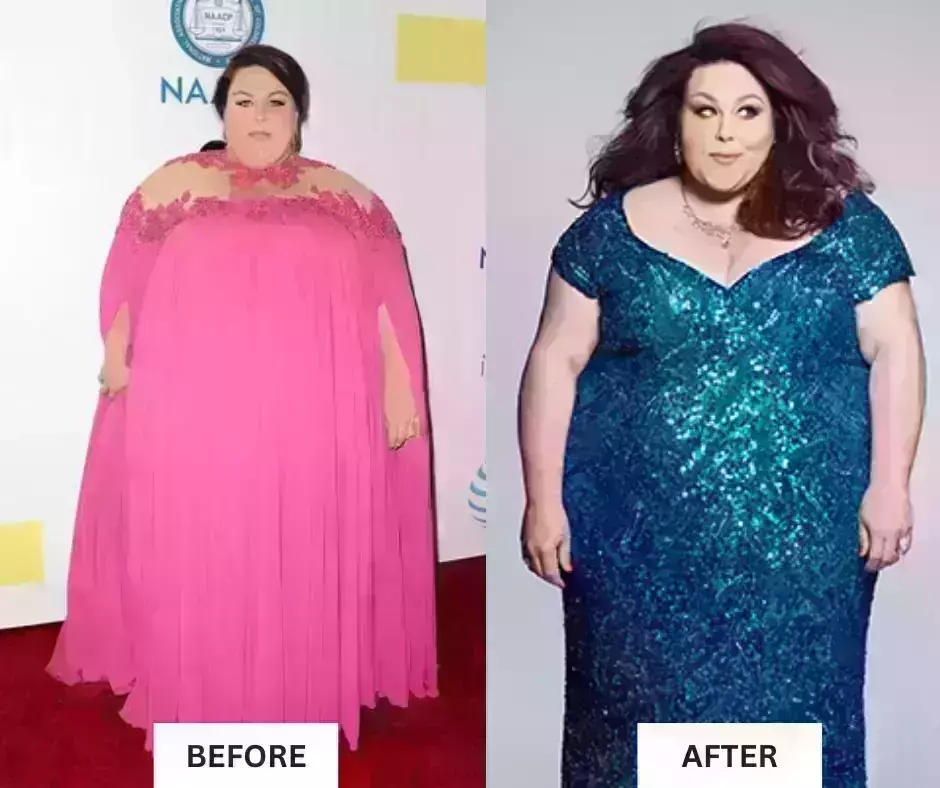 We admire Chrissy Metz and the obstacles she has surmounted in her life. We celebrate her today with Chrissy Metz Weightloss photos from throughout the year.
Chrissy Metz Timeline (Photo Gallery)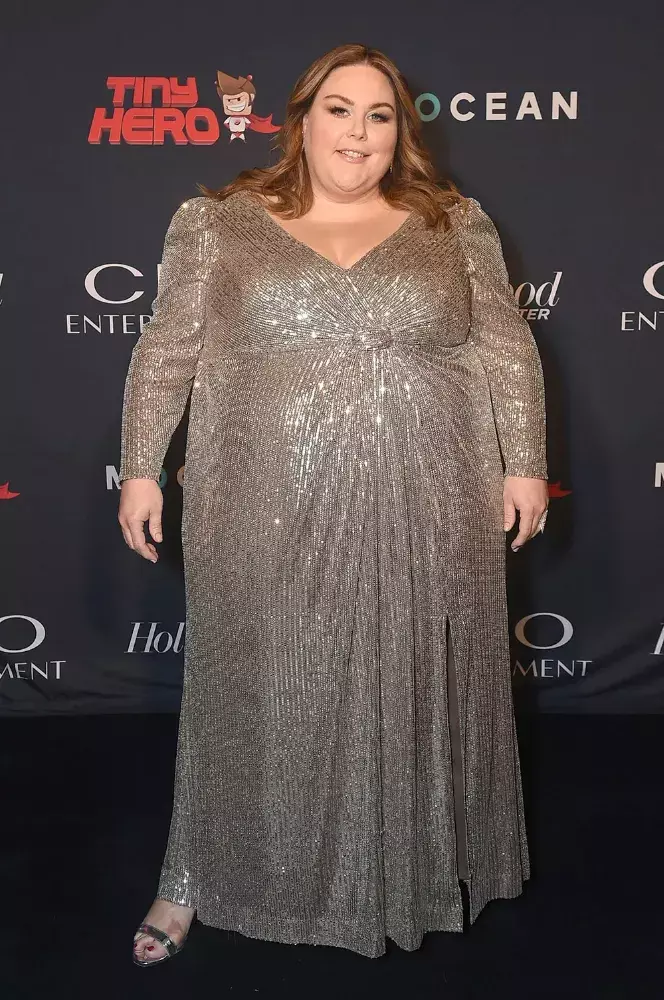 1. Year 2005: Chrissy Metz First Assignment
Chrissy Metz, born in Homestead, Florida, on September 29, 1980, made her acting debut on the television series "Entourage" on June 19, 2005, in a guest role. Chrissy made a fleeting appearance as the character known as "Counter Girl" in her guest role on "Entourage." One of her first jobs in the entertainment world was this assignment. Do check out Chrissy Metz story to find out various difficulties she faced and how she had overcome the same.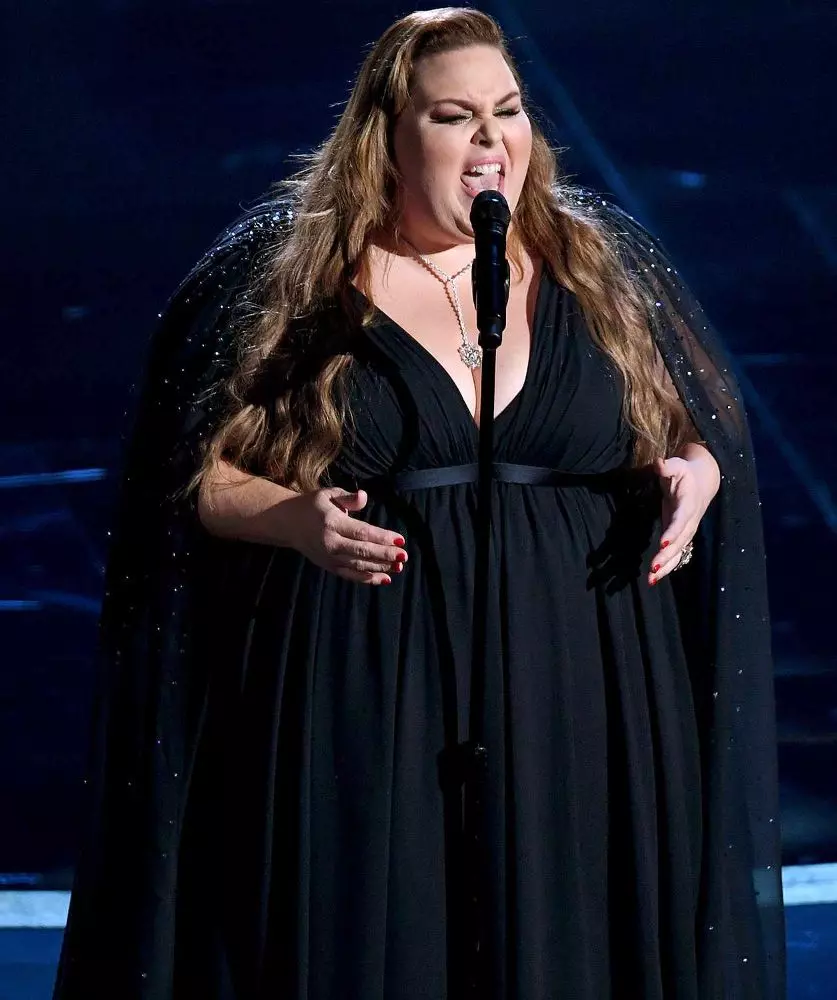 2. Year 2007: Auditioned For American idol 
In 2007, Chrissy Metz appeared in the "American Idol" auditions. In interviews, Chrissy Metz talked about her time as a "American Idol" contestant and her novel, "This Is Me: Loving the Person You Are Today." The sixth season of the show featured her audition, which was highlighted on the show. Even though she did not make it to the competition, her debut on "American Idol" was a significant milestone in her career as an entertainer.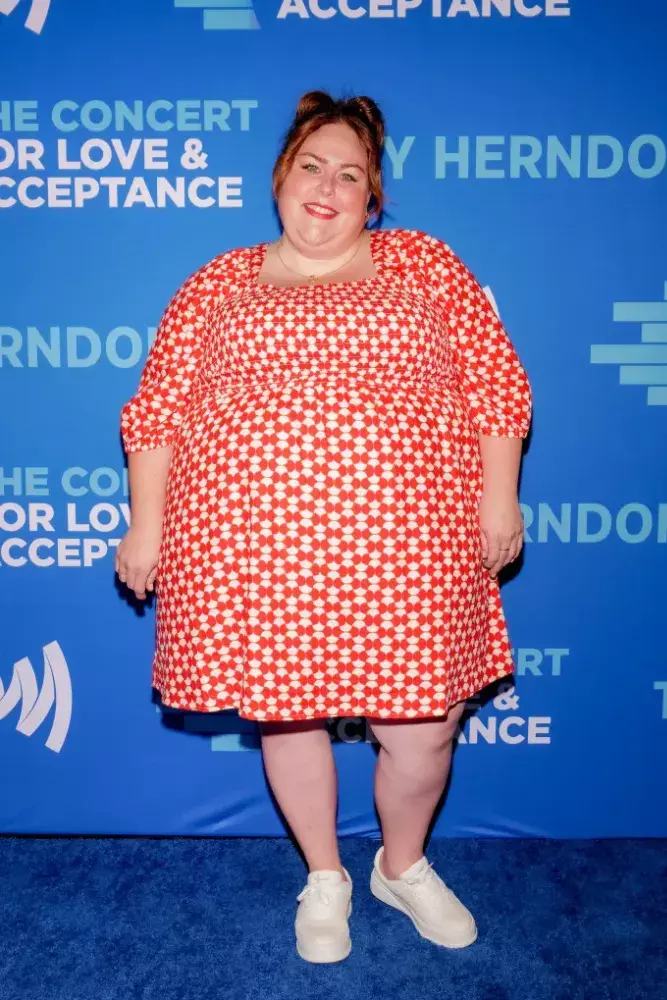 3. Year 2008: Chrissy Metz Marriage
On January 5, 2008, Chrissy Metz married British journalist Martyn Eaden in Santa Barbara, California. After five years of their marriage, Chrissy Metz and Martyn mutually decided to part ways over differences in personality and later finalised their divorce.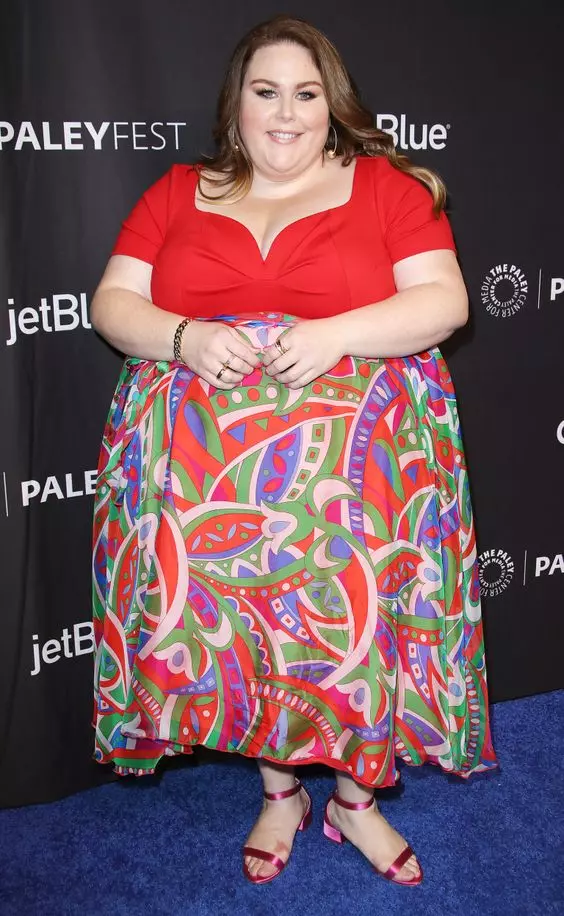 4. Year 2014 : Chrissy's Television Project
A recurring character was played by Chrissy Metz in the television series "American Horror Story: Freak Show." In the show's fourth season, which aired in 2014, she portrayed Barbara.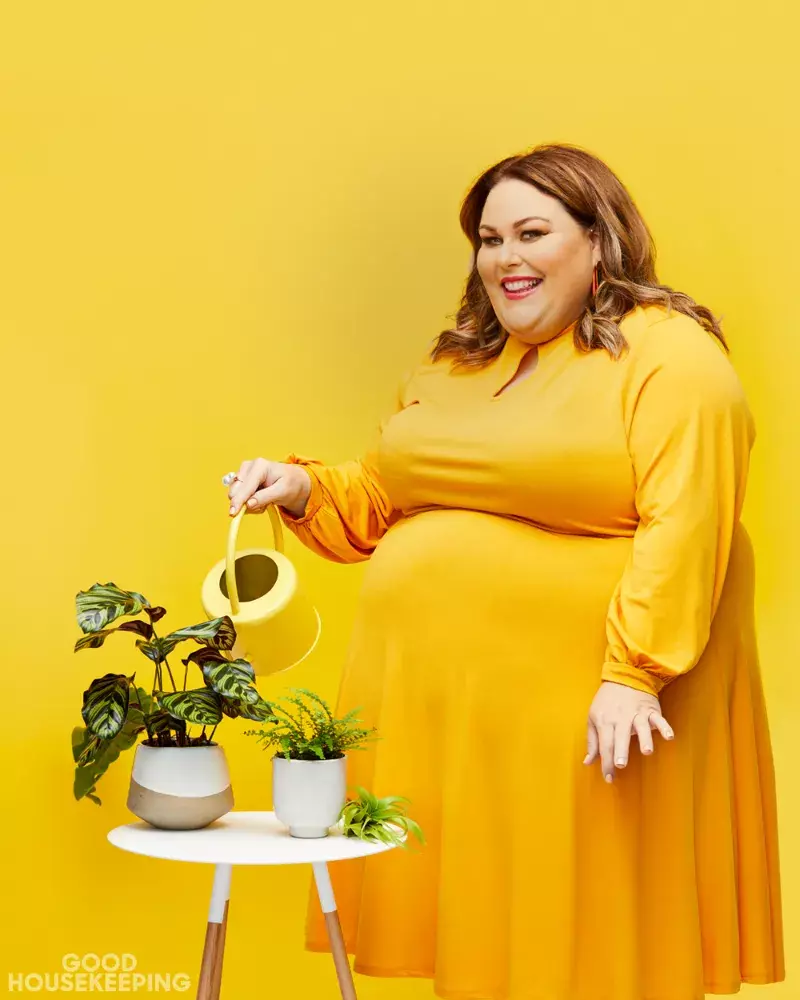 5. Year 2016: " This Is Us "
Chrissy Metz landed her first role in the hit show "This Is Us." She portrays Kate Pearson, one of the three siblings who serve as the show's crucial personalities. She became well-known in the series after receiving praise and recognition for her portrayal of Kate Pearson. Her involvement in the series has marked a pivotal point in her career, and both viewers and critics have praised her portrayal.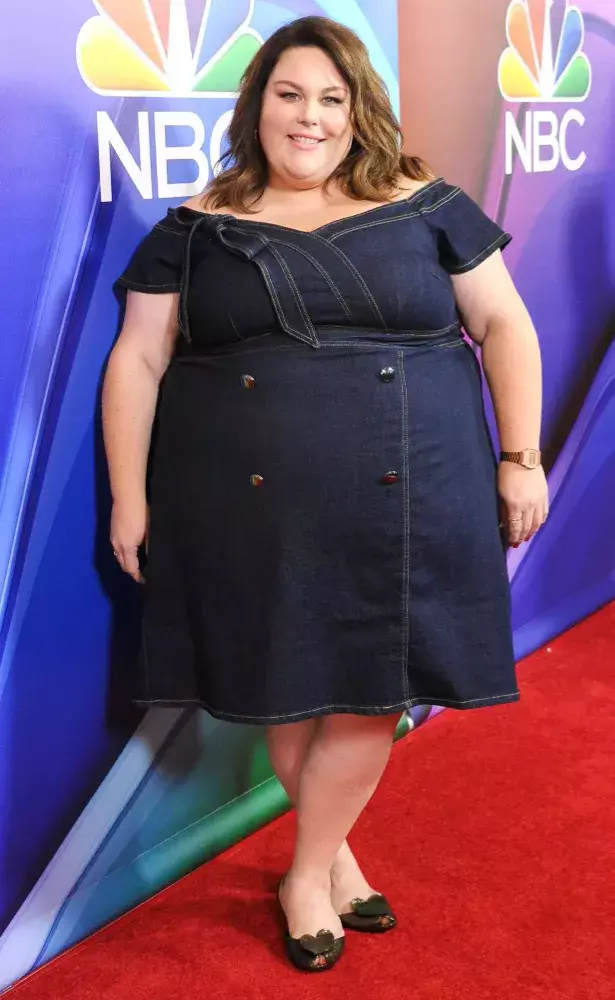 6. Year 2017: Award Nominations
Chrissy received multiple nominations in recognition of her exceptional performance in "This Is Us." In 2017, Chrissy Metz received a nomination for the Outstanding Supporting Actress in a Drama Series Primetime Emmy Award. In addition, he received a Golden Globe nomination for Best Supporting Actress in a Series.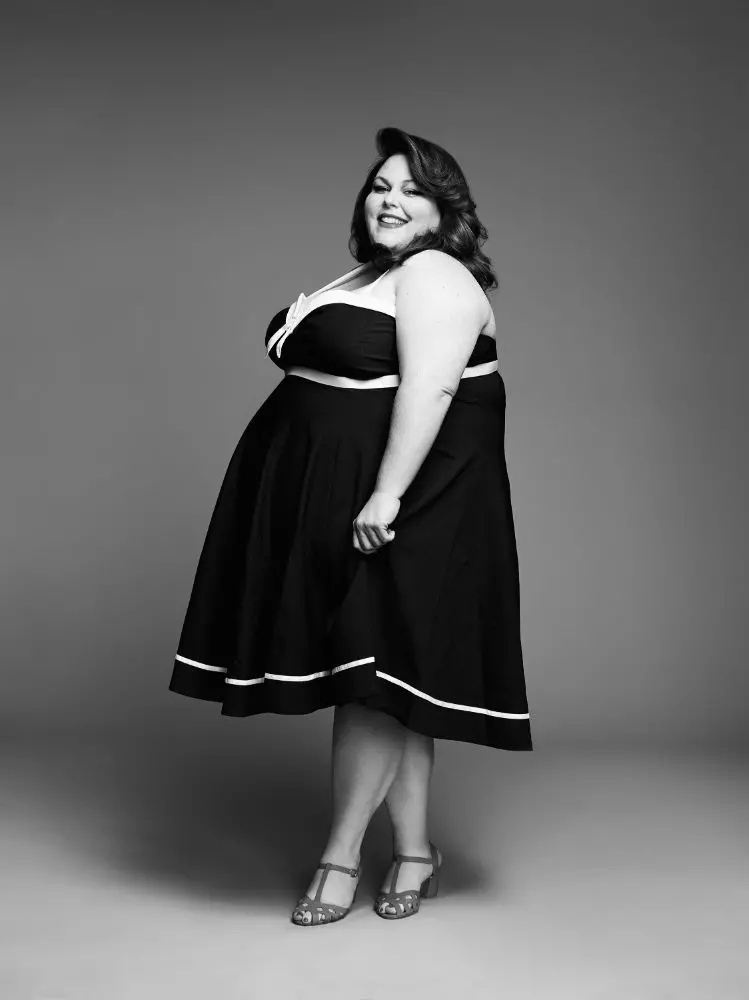 7. Year 2018: Chrissy Metz Wins Award
At the Screen Actors Guild Awards in the year 2018, Chrissy Met won an award for Outstanding Performance by an Ensemble in a Drama Series. Her acting and singing career was on a hike. The book "This Is Me: Loving the Person You Are Today" was written by Chrissy Metz. Published in 2018, the book is an open and inspirational story of her life, struggles, and rise to stardom as an actor.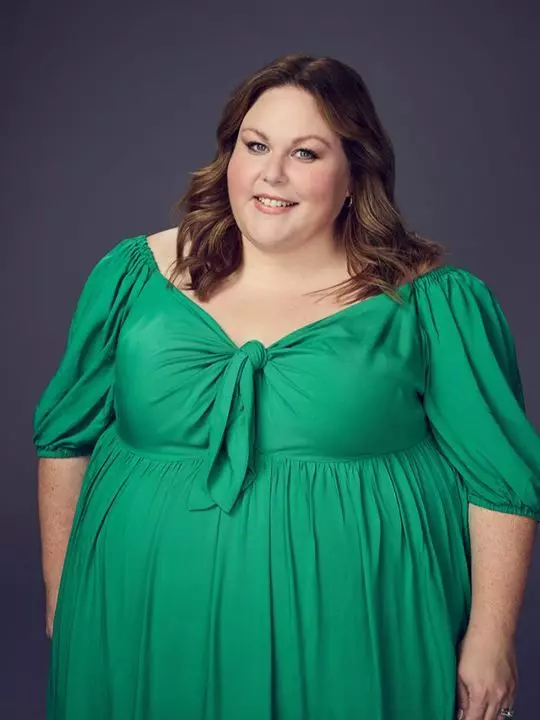 8. Year 2019: Chrissy's Performance
Chrissy Metz made her live television debut as a singer-songwriter at the 2019 Academy of Country Music Awards. Actress and singer Chrissy Metz, who was nominated for multiple awards for her performance, has expressed in the past how much she enjoys fusing acting and singing.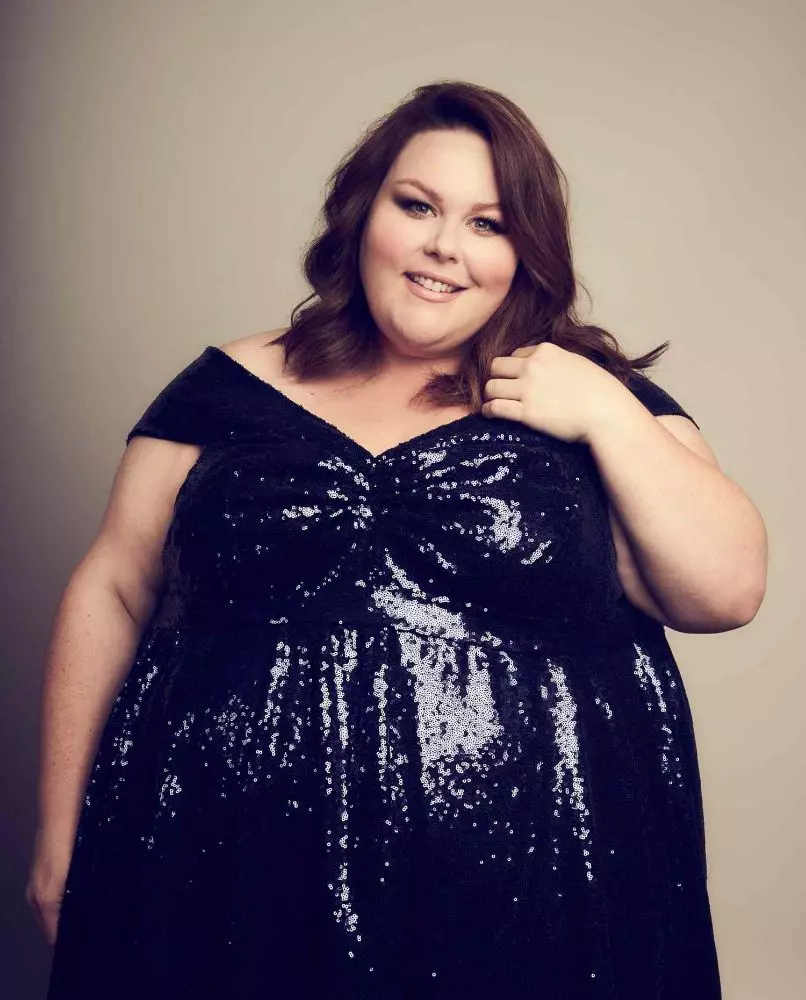 9. Year 2020: Professional Achievements
The year around 2020 has been an immensely successful year for Chrissy Metz with several music albums under her kitty to award nominations. Through her work journey, she still managed to keep herself fit. A key component of Chrissy Metz's weight loss strategy was exercise. She had a regular exercise regimen that included a range of activities, such as strength training, yoga, and cardio exercises like walking.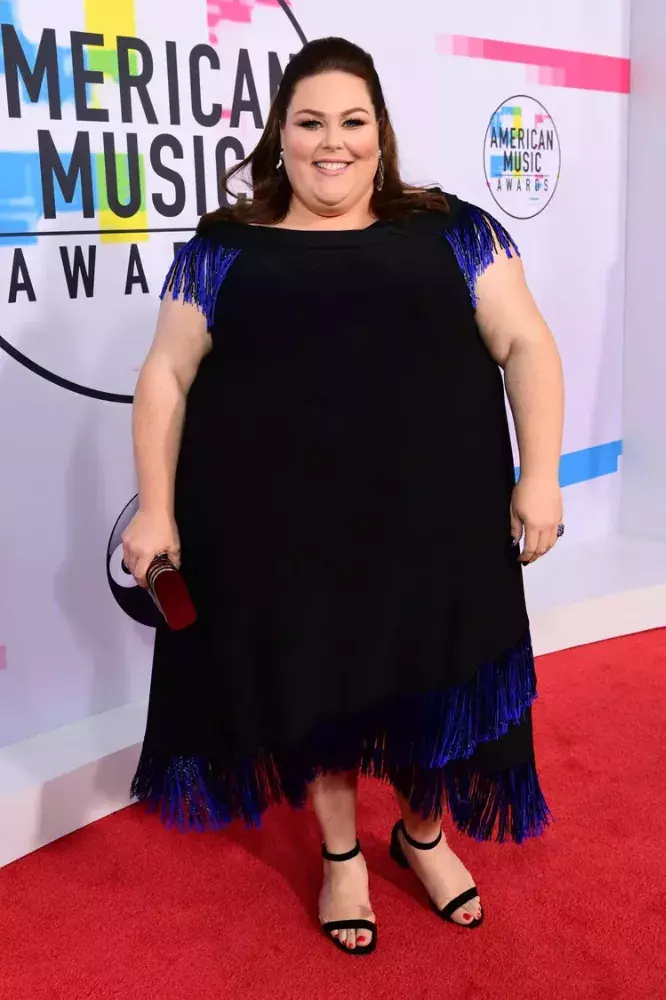 10. Year 2021: Advocacy and Empowerment
Chrissy Metz is a vocal supporter of self-acceptance and body positivity. She has advocated for messages of empowerment, body acceptance, and self-love using her platform and personal experiences. She probably kept using her platform to share these ideas and encourage a positive, healthy body image. Many people look up to Chrissy Metz because of her candour and openness about her personal experiences.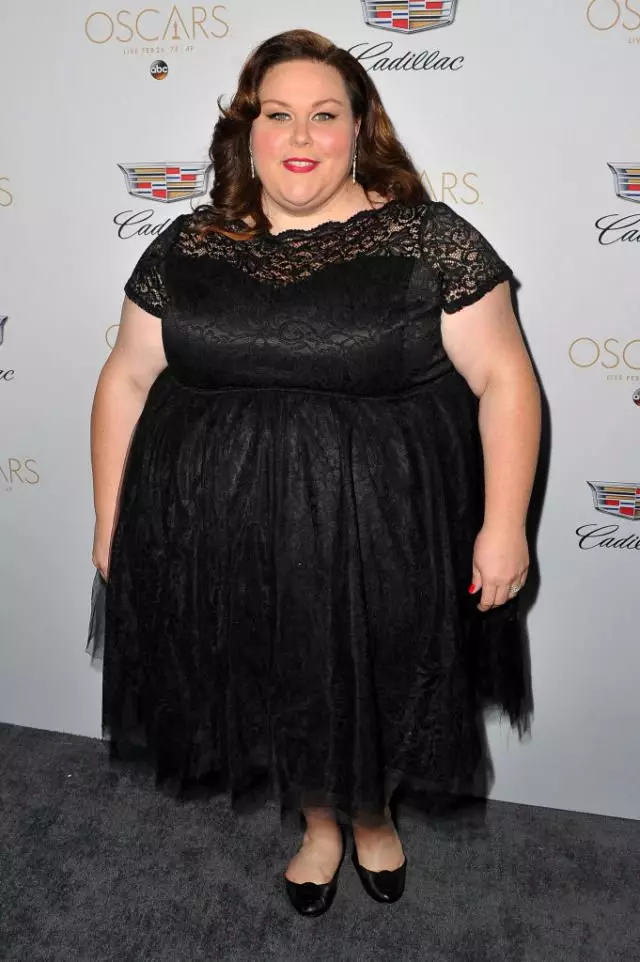 11. Year 2022: Chrissy's Music Projects
After her "This Is Us" series concluded in 2022, Chrissy Metz began working on her music project at the end of the year. Additionally, Chrissy Metz starred in the American drama film "Stay Awake" that year. She was in the movie as Michelle.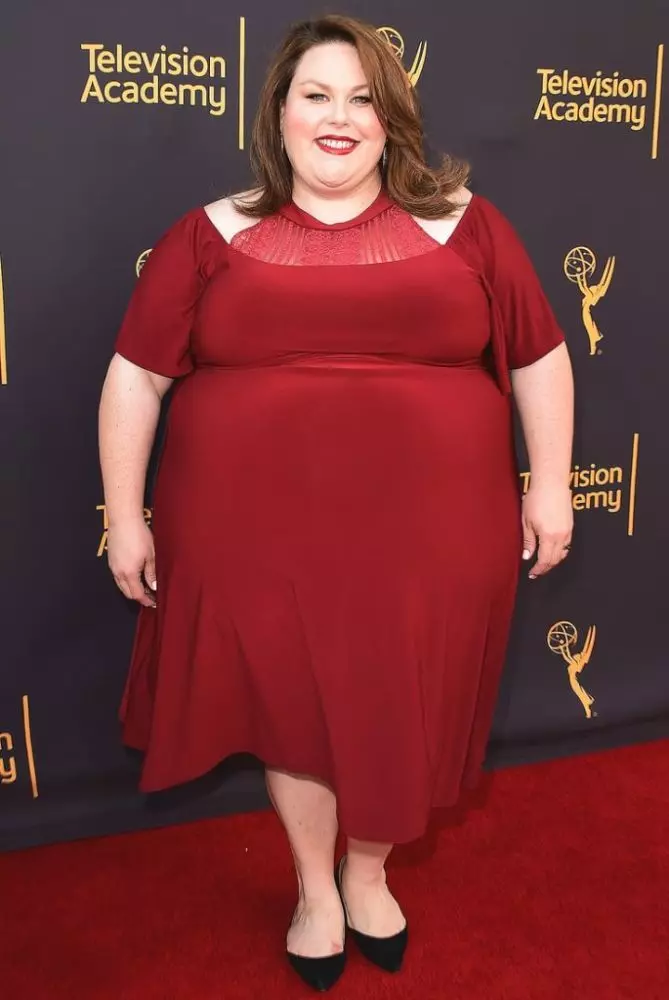 12. Year 2023: Inspiring Kids
Kids are being inspired by Chrissy Metz through her album and children's book. The New York Times best-selling book "When I Talk to God, I Talk to You" and its companion album "Prayed for This Day," which is nominated for a Grammy Award for Best Children's Album, were released this year by the actress and singer.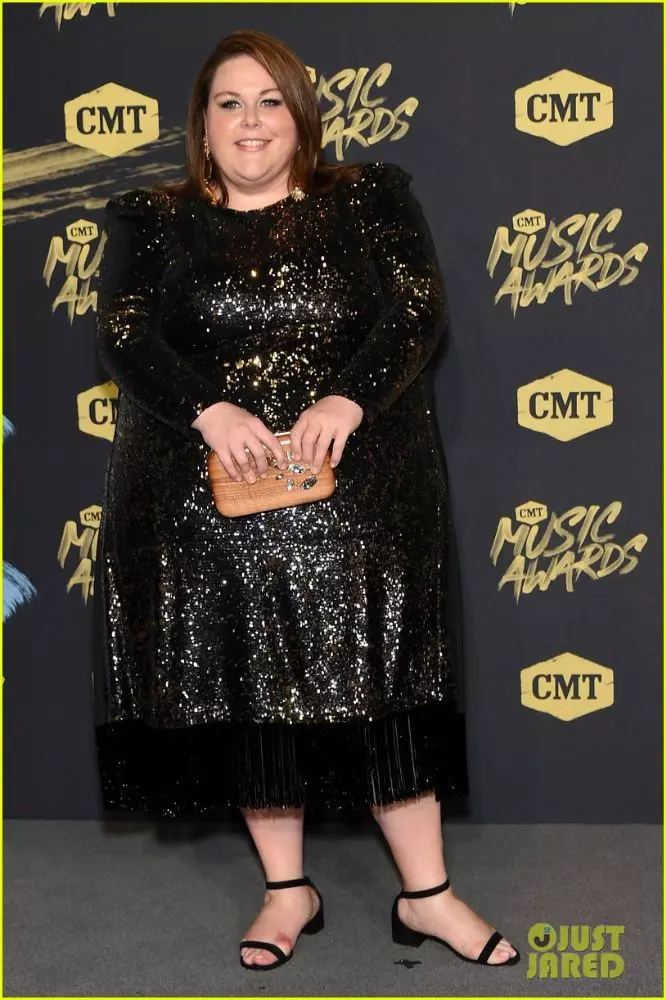 Chrissy Metz in 2023 is a cocreater of a wine brand and a happy singer, actor and author. She has been following a healthy lifestyle and is managing to shed pounds. Chrissy Metz's weight loss pics, Chrissy Metz's before and after pics serve as an example to the world.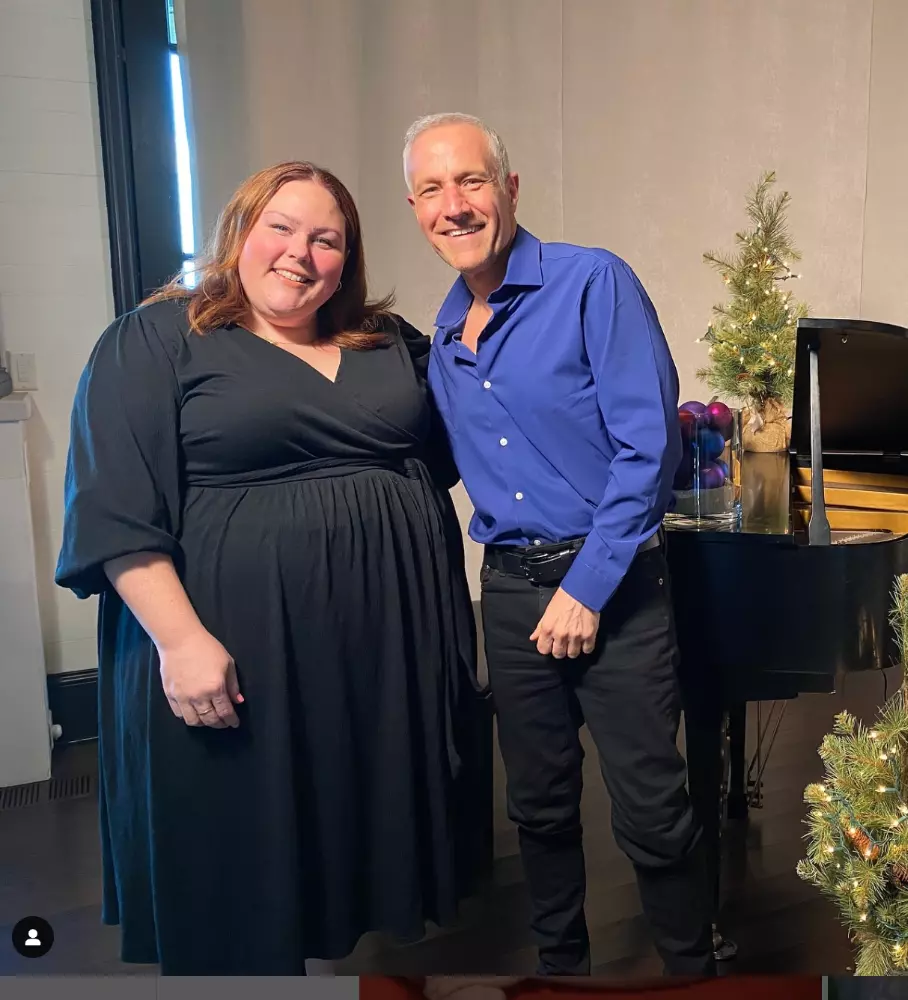 Chrissy is also performing shows and distributing free tickets to show christmas love for her dedicated fans. Her main shows include places like Cleveland, Nashville, New Haven and many more.
FAQs
1. How much weight has Chrissy Metz actually lost? 
For everyone, Chrissy Metz has been a genuine inspiration. By leading a healthy and balanced lifestyle, Chrissy Metz shed an impressive 100 pounds of weight.
2. How did Chrissy Metz get famous?
Chrissy Metz is an actress, author, and musician who got famous due to her appaerance in a hit television show "This Is Us". She has been widely celebrated for her role as Kate Pearson, and was higly acknowledged for her efficient role.
3. Is Chrissy Metz married ?
Chrissy Metz was to married British journalist Martyn Eaden. The couple filed for divorce and in 2015, their divorce was finalized
4. How did Chrissy Metz loose weight ?
Chrissy Metz embarked on a 2000-calorie diet and began to take her health seriously. She began to abstain from unhealthy foods and began her daily 20-minute walk. She lost 100 pounds and saw significant improvements in both her physical and mental well-being as a result of these easy weight-loss techniques.