12 Best Fairness Creams For Men In India - 2023
Sweta
Updated At 26 Dec 22
Skincare is now not limited only to women. Today's modern man believes in taking equal care of his skin and wellbeing. With the daily fight with sun, dirt, sweat, dust, and pollution, men too face skin issues like dullness, dark spots, and pigmentation. So if you are a man worried about your dull complexion, we are here for your rescue. Your search for the best fairness creams for men in India stops here. We have covered many fairness creams including Emami fairness cream for men, Himalaya fairness cream for men, Garnier face cream for men among others.
Keep scrolling to read about what is the best fairness cream for men!
12 Best Fairness Creams For Men In India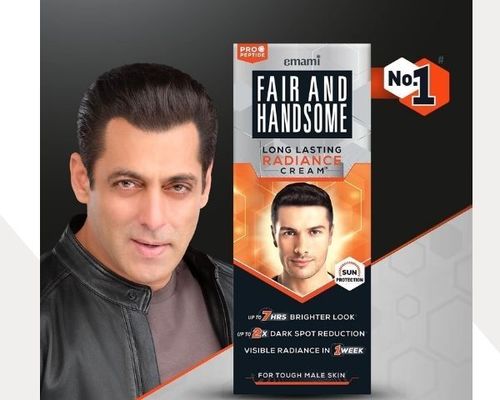 1. Fair And Handsome Fairness Cream
Emami Fair and Handsome fairness cream was the first to enter the men's fairness arena. It is specially formulated for men using natural vitamins, anti-irritants, and SPF. Vitamin B3 works to lighten the skin and removes dark spots. This is a men's whitening cream for oily skin. It has micro absorbers that control excessive oil and sweat.
Pros
Leaves skin with a cool feeling
Moisturizes skin
Gives matte effect
Brightens complexion
Contains SPF
Controls oil and sweat
Affordable
Cons
Controls oil only for a few hours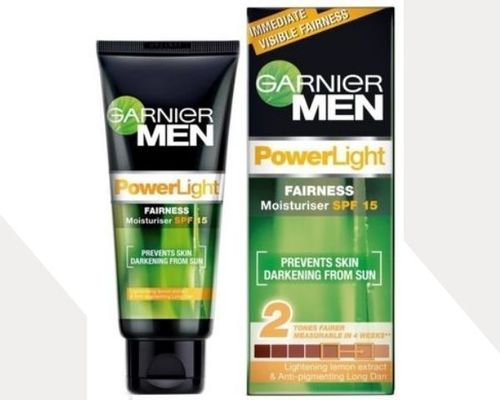 2. Garnier Light Power Light Fairness Moisturizer
Garnier light Power Light is the best fairness cream for men. It gives instant fairness and reduces dark spots over time. It also comes with SPF 15 which prevents further darkening of the skin. Enriched with lemon extracts and long dan extract, this Garnier fairness cream for men is an answer to all your skin problems.
Pros
Lightweight
Absorbs quickly
Contains SPF 15
Improves skin texture
Adds glow to skin
Hydrates skin
Does not feel greasy
Affordable
Cons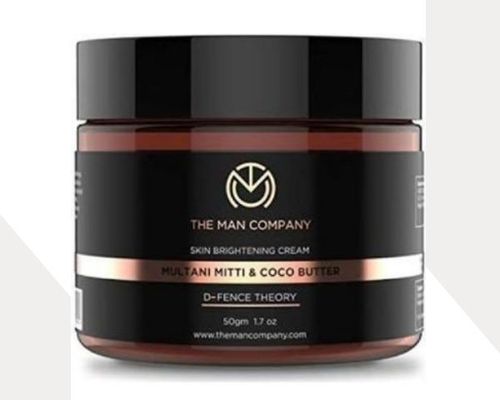 3. The Man Company Skin Brightening Cream
This fairness cream comes with a powerful system that repairs visible damage from deep within and gives a bright clear complexion. This best fairness cream for men is suitable for all skin types. Enriched with the goodness of Multani mitti, cocoa butter, and tamarind, it helps in reducing acne and at the same time replenishes the skin's moisture. It gets absorbed without leaving the skin oily. This is easily one of the best men's fairness cream for oily skin in India.
Pros
Pleasant smell
Does not feel sticky
Reduces dullness
Whitens and brightens skin
Removes acne
Paraben-free
Cons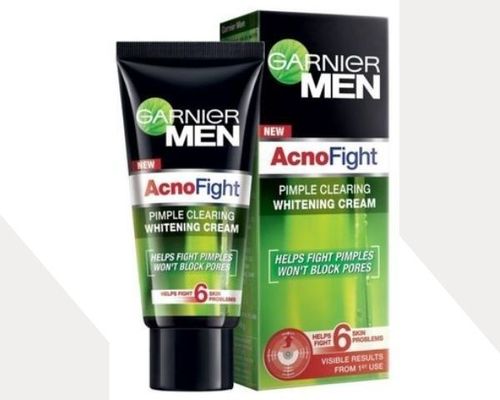 4. Garnier Men Acno Fight Pimple Clearing Whitening Cream
Fight pimples, blackheads, and excess oil with the best fairness cream for men. Garnier Men Acno Fight is true to its name and prevents pimples. It reduces dark spots and gives you a brightened complexion.
Pros
Good packaging
Absorbs easily
Prevents acne
Keeps skin oil-free
Brightens complexion
Affordable
Cons
Not so effective in curing the existing pimples
Not for dry skin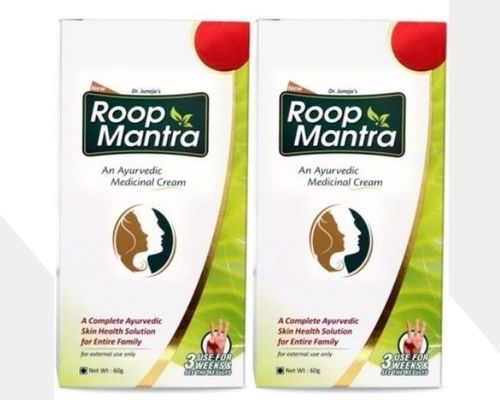 5. Roop Mantra Ayurvedic Face Cream For Men And Women
Marketed as an Ayurvedic treatment, this fairness cream from Roop Mantra is for both men and women. Its Ayurvedic formula is a blend of unique and effective herbs which give a healthy glow to the skin. This is the best fairness cream for men as it not only brightens the complexion but also helps in removing dark spots, scars, and even signs of aging.
Pros
Improves skin texture
Prevents skin infections
Prevents fine lines and wrinkles
Gives a glow to skin
Lightens and brightens complexion
Hydrates skin
Reduces dark circles and dark spots
Cons
Strong smell
Leaves an artificial cast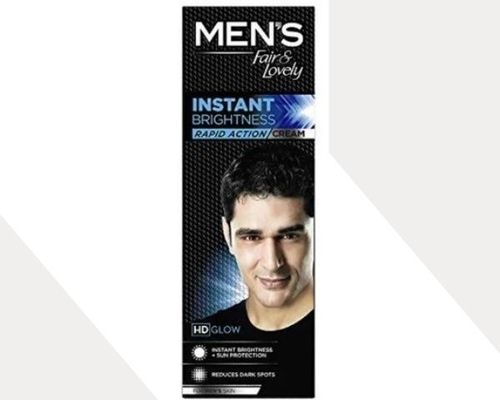 6. Fair And Lovely Men's Instant Fairness Rapid Action Cream
Packed with the power of essential multivitamins like Vitamin B3, Vitamin C, and Vitamin E, this is the best fairness cream for men which improves the complexion and increases fairness with every use. Its deep nourishing formula works within the inner layers of skin. This is men's best fairness cream can prone skin.
Pros
Gets absorbed nicely
Leaves no white cast
Makes skin brighter
Gives a mattifying effect
Skin becomes fairer
Brightens complexion
Affordable
Cons
Controls oil for only an hour or two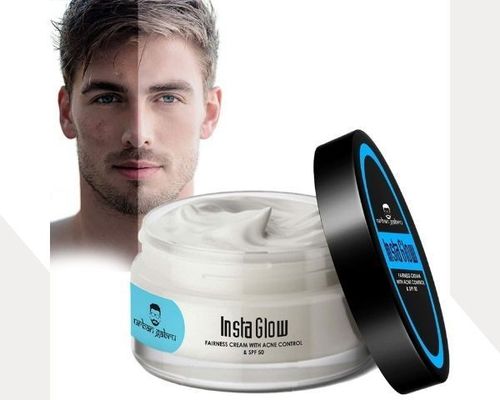 7. Urban Gabru Insta Glow Fairness Cream
Say goodbye to stubborn acne, pimples, and dark spots with this men's best fairness cream. What also makes it a good men's fairness cream for oily skin is its anti-inflammatory treatments of acne. That is not all. It promotes facial lymphatic circulation which creates skin whitening. This fairness cream from Urban Gabru acts as an excellent sunscreen with SPF 50. This is all the sun protection you need.
Pros
Gets rid of dark spots
Contains SPF 50
Does not leave a whitish cast
Hydrates skin
Brightens complexion
Reduces acne
Travel friendly
Cons
Thick consistency
Controls oil only for a few hours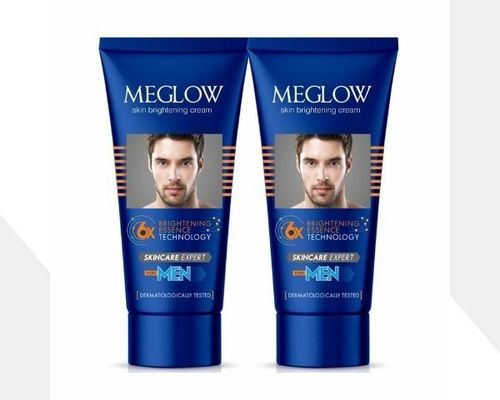 8. Meglow Premium Fairness Cream For Men
This fairness cream comes with the latest technology designed to target skin darkening. Powered with active botanicals, this fairness cream is also loaded with skin beneficial vitamins including Vitamin A and Vitamin E. Meglow will brighten your dull complexion and also prevents further darkening with effective SPF.
Pros
Contains SPF 15
Enriched with vitamins
Does not make skin oily
Brightens skin
Value for money
Cons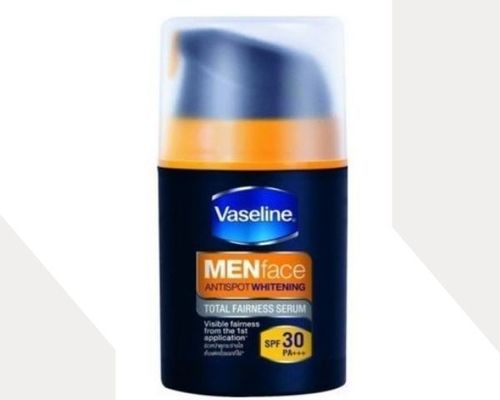 9. Vaseline Men Anti Spot Whitening Total Fairness Serum
This is not a cream. This is a specially formulated fairness serum for men. Enriched with essential vitamins, this cream gives you a spotless, oil-free, and fairer skin. It claims to provide 96% UVB protection. This is no doubt the best fairness cream for men and comes with the ability to maintain younger-looking skin.
Pros
Non-greasy
Absorbs quickly
Contains effective SPF
Minimizes the appearance of pores
Reduces dark spots
Lightens and brightens skin tone
Controls excess oil
Cons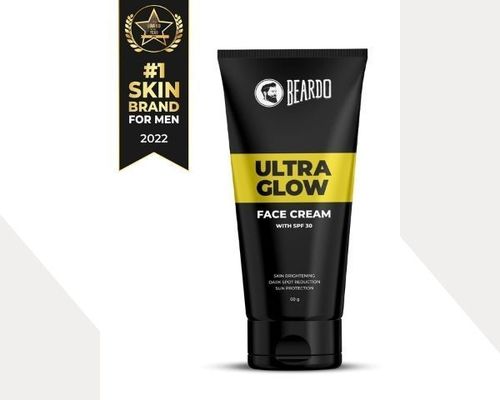 10. BEARDO Ultra Glow Men's All In 1 Daily Moisturizing Lotion
This moisturizing lotion from Beardo is a smart combination of Ayurvedic ingredients and modern components. Enriched with the goodness of aloe vera, mulberry extract, vitamin E, and sunflower oil, this lotion hydrates and nourishes the skin. It moisturizes skin and lightens the skin tone effectively. It is also effective in reducing the signs of aging.
Pros
Pleasant fragrance
Moisturizes skin
Removes dark spots
Contains SPF
Improves elasticity of skin
Gives skin a radiant glow
Cons
Not suitable for oily skin
Leaves a whitish cast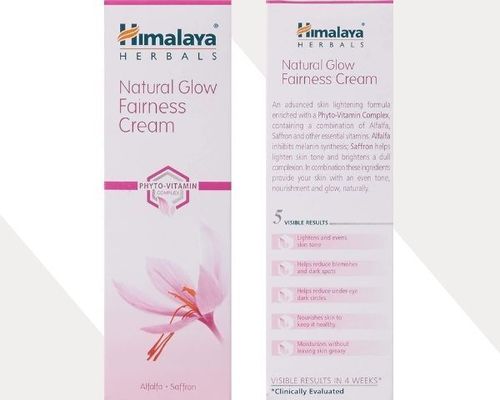 11. Himalaya Herbals Fairness Cream
Get fair with the goodness of nature. This Himalaya fairness cream for men combines 100% natural ingredients to treat dull, uneven complexion and clears dark spots. Its unique formulation is easy to apply and absorbs quickly. Enriched with the goodness of Persian rose, mandarin orange, walnut, and aloe vera, this best fairness cream for men reduces blemishes, evens out skin tone, enhances complexion, and gives you a healthy glow.
Pros
Does not feel heavy
Pleasant smell
Moisturizes skin
Lightens dark circles
Gets rid of minor pigmentation
Controls oil for up to three hours
Affordable
Cons
Not suitable for dry skin
Does not even out skin tone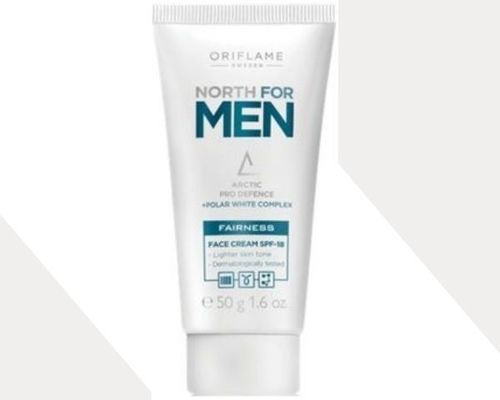 12. Oriflame Sweden North For Men Fairness Face Cream
Oriflame Sweden's fairness cream is a non-sticky face cream specially formulated for men which can put your search for the best fairness cream for men to an end. It comes packed with a polar white complex that effectively fades away dark spots. This face cream works overtime to also reduce the appearance of age spots, freckles, and hyperpigmentation. It also lends a helping hand when it comes to fighting the premature aging of the skin.
Pros
Maintains even skin tone
Reduces dark spots
Brightens skin tone
Prevents premature aging
Cons
Feels sticky in humid weather