55 Hottest Male Celebrities For 2023
KRITIKA GUPTA
Updated At 04 Oct 23
There are all types of attractive males. Sexiness goes beyond the surface, whether the subject is a famous athlete, singer, philanthropist, businessman, or activist. This selection of dapper and skilled gents includes some of the hottest male celebrities you've swooned over while watching television or reading the news. The list is lengthy, diverse, and available for your reading enjoyment, and it includes Superman and the God of Thunder in addition to honey-tongued artists, feminist kings, and belly-laugh-inducing comedians. Here we have listed some of the hottest male celebrities.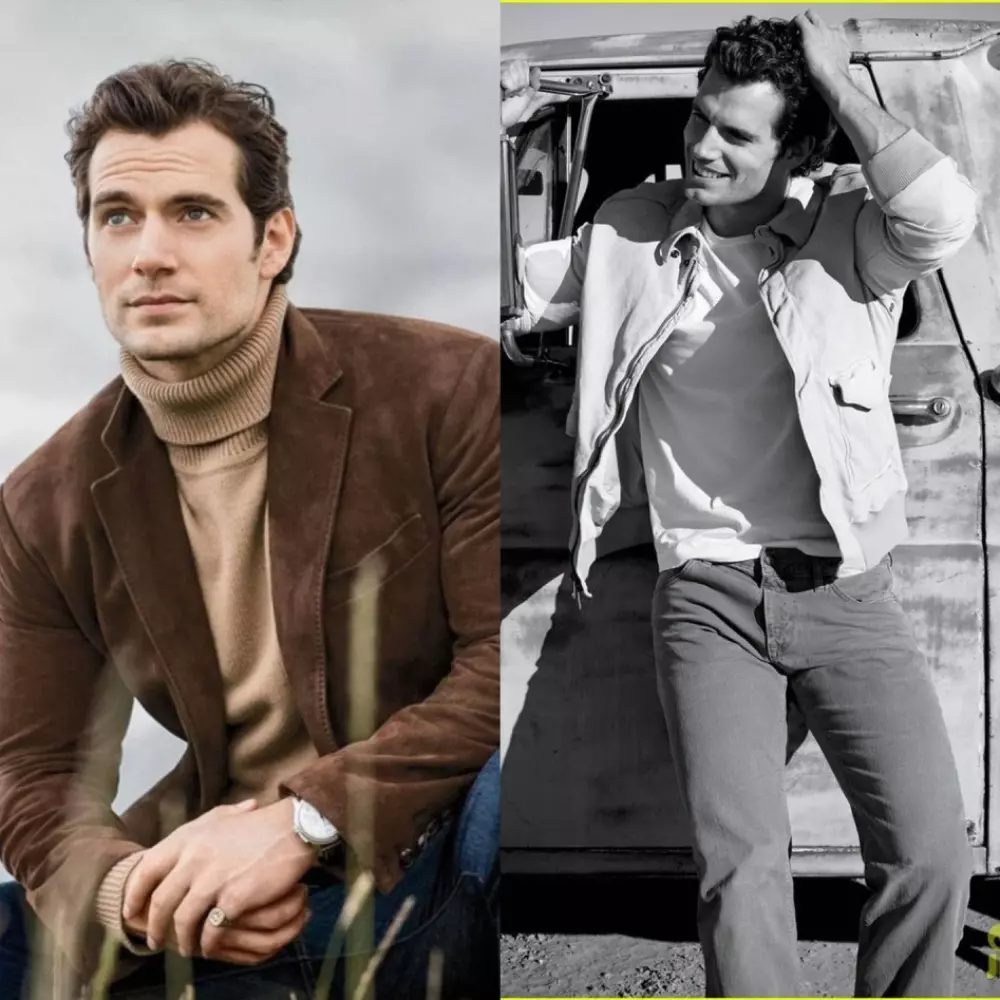 1) Henry Cavill
When it comes to being one of the hottest men of all time, Henry Cavill checks a lot of boxes. He is a nerd, a gamer, and owns a cute American Akita named Kal in addition to being tall, broad, and absolutely jacked. He has played a variety of characters on screen, including The Tudors and Superman in the Snyderverse, but his most recent one is Geralt of Rivia, the white-haired Witcher in Netflix's The Witcher.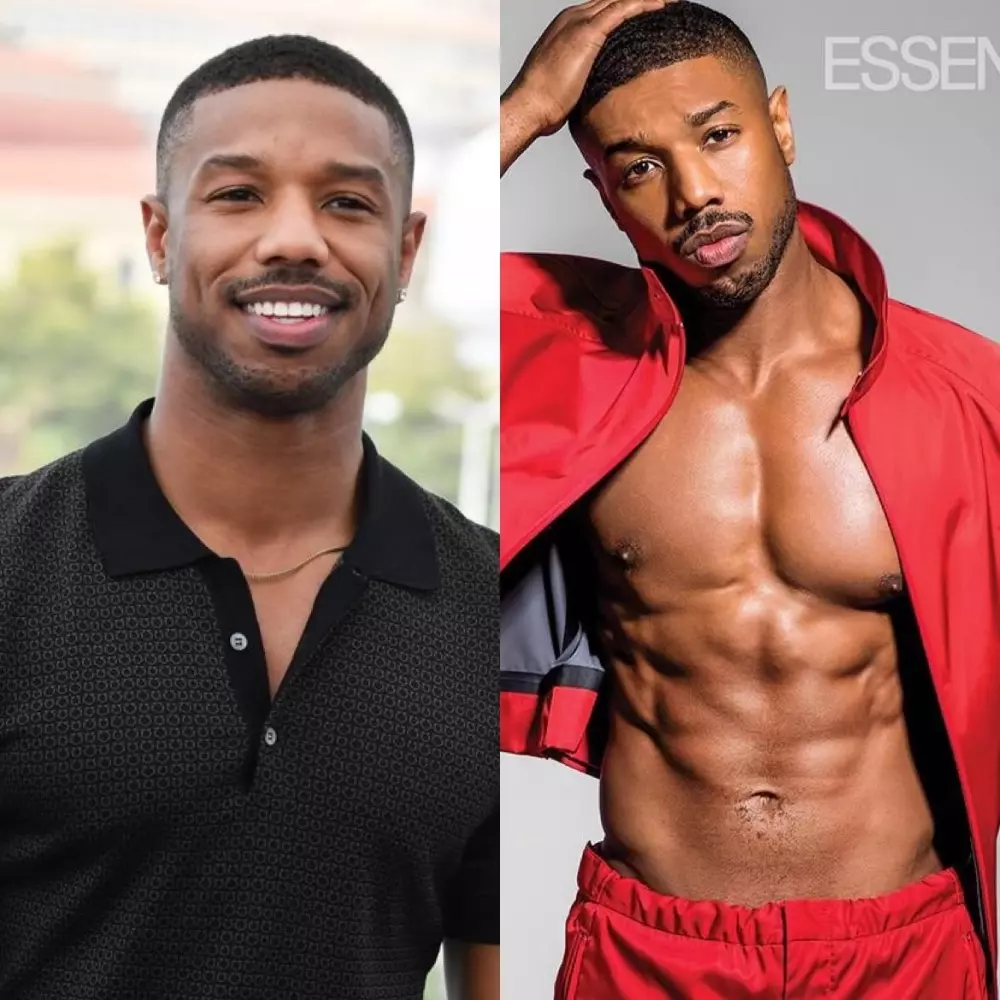 2) Michael B. Jordan
The People's Hottest Man Alive for many years was Michael Bakari Jordan, well known for his portrayal of Erik Killmonger in the film Black Panther. In fact, he was listed as one of the 100 most important individuals in the world by Time Magazine.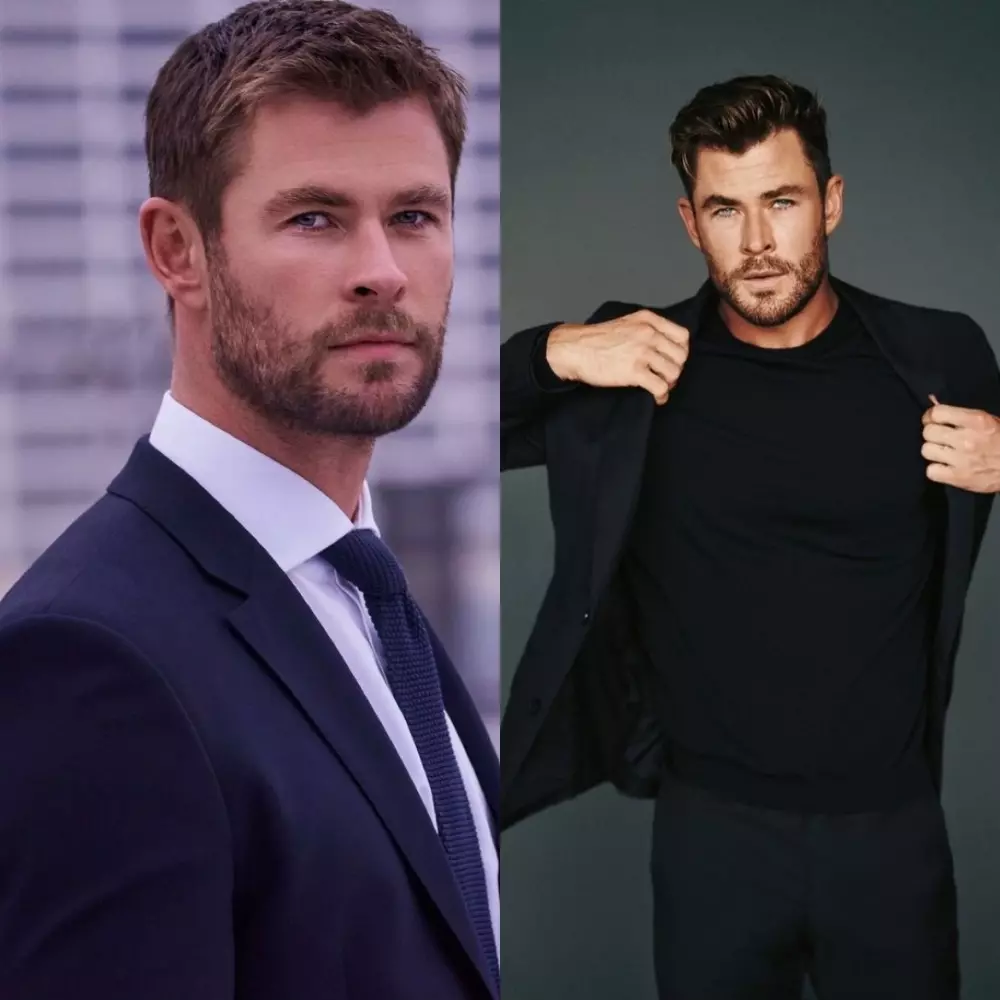 3) Chris Hemsworth
Another among the list of hottest men alive in the world right now, Chris Hemsworth is most known for playing Thor, God of Thunder in the Marvel Avengers films. He had a role in the Australian soap show Home and Away before breaking through in Hollywood. He is undoubtedly one of the hottest actor in Hollywood, equally committed to his family, job, and rigorous exercise routine.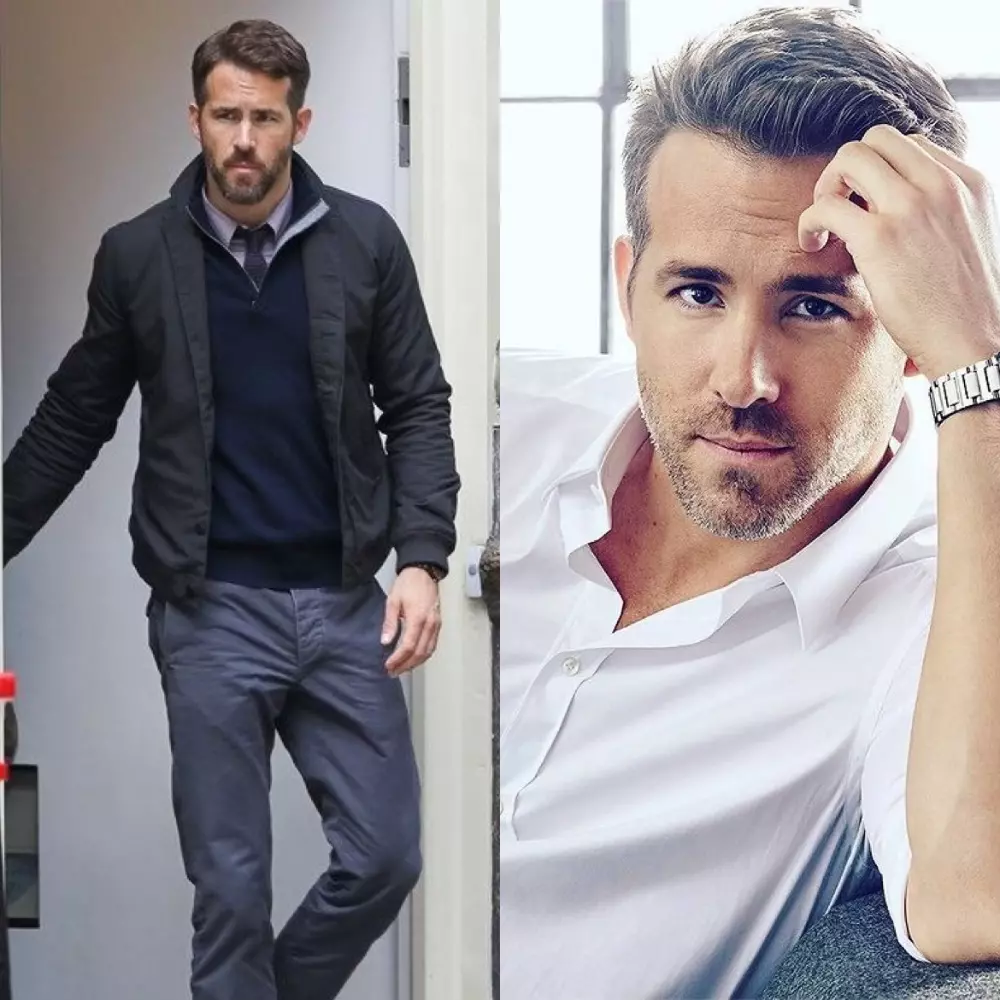 4) Ryan Reynolds
Everyone agrees that Ryan Reynolds is the guy every person has a crush on. It's understandable why the ladies find him to be extraordinarily hilarious, tall, gorgeous, and fit. All of his skills are particularly put on display in his parts in action comedies like Deadpool, Free Guy, and Red Notice. He makes his place among the top 50 most attractive male celebrities.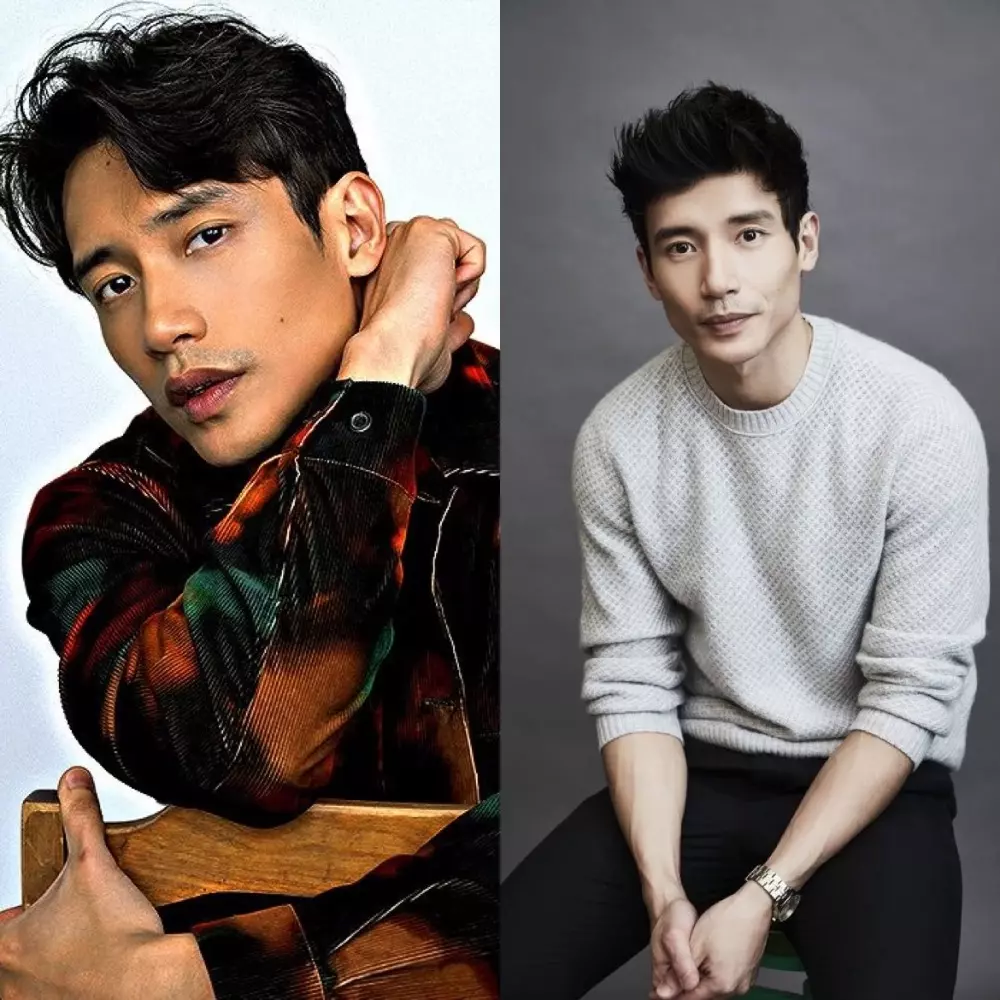 5) Manny Jacinto
Actor Manny Jacinto, a Filipino-Canadian, has a soft-spoken demeanour, flawless skin, and a sharp jawline, but there's more to his appeal. Additionally, he is a very accomplished and varied actor who works to improve Asian representation in Hollywood, particularly in key roles. These traits of his make him the hottest male celebrity of all time.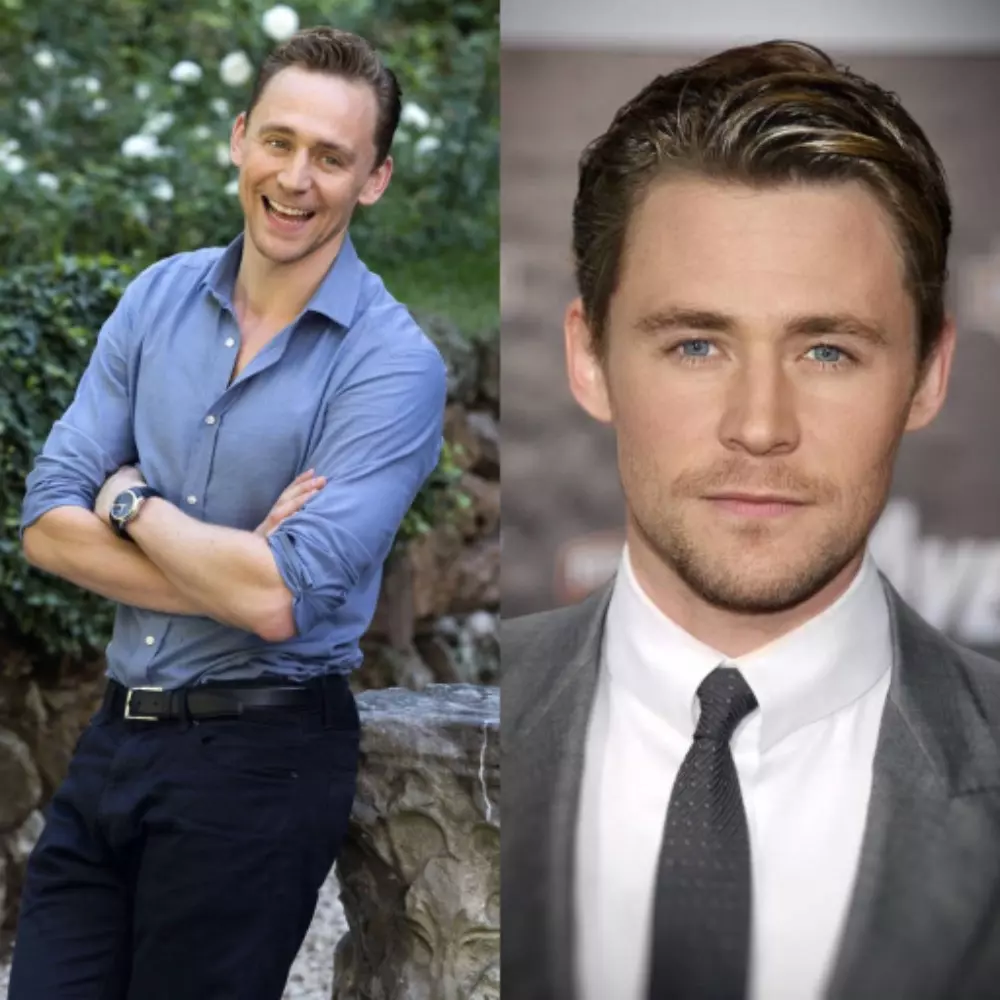 6) Tom Hiddleston
Tom Hiddleston has a large following thanks to his portrayal of Loki, the God of Mischief, in the Marvel Cinematic Universe (MCU). He easily ranks among the hottest malecelebritis due to this, his English accent, his six-foot-two frame, and his singing abilities.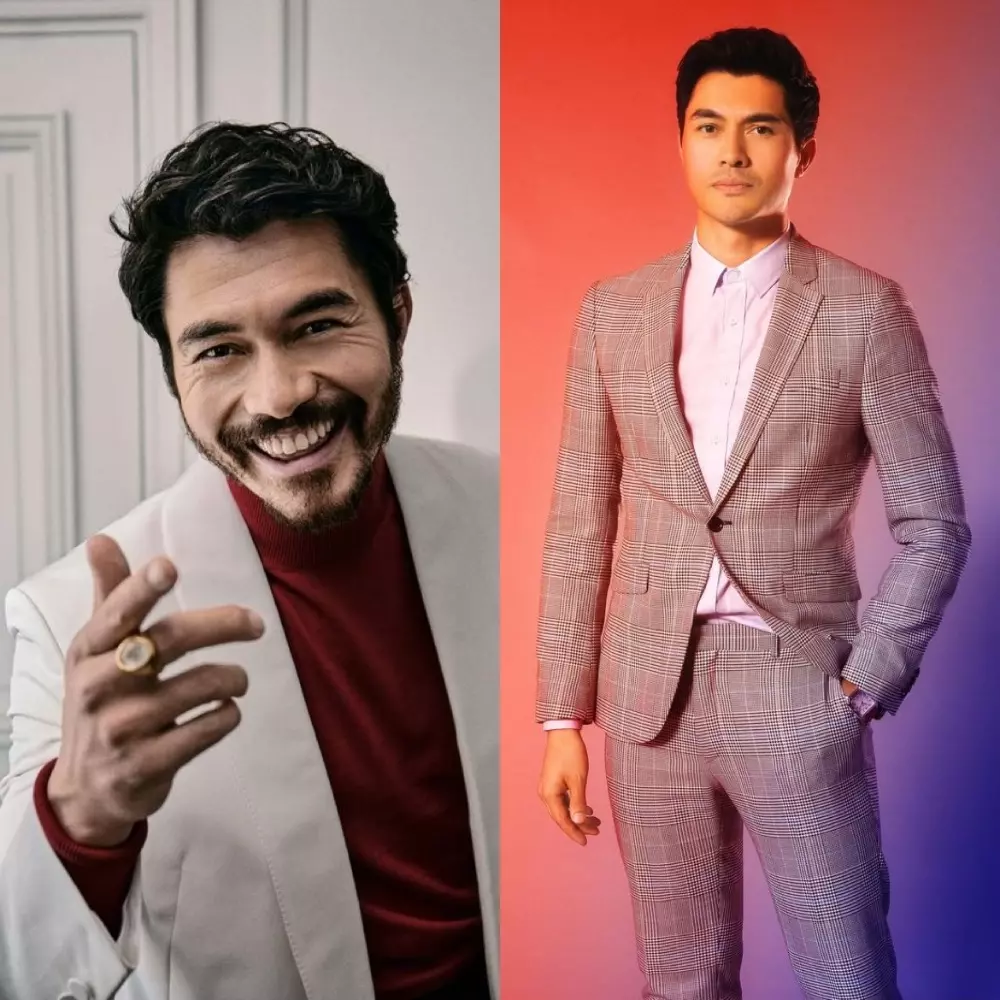 7) Henry Golding
Henry Golding, a British-Malaysian actor and model who had dabbled in acting before, shot to fame when he starred in Crazy Rich Asians. The filmmaker was drawn to him by his charm, his outgoing nature, and his excellent looks. He has a crazy fan following and is considered to be one of the hottest male celebrities of all time.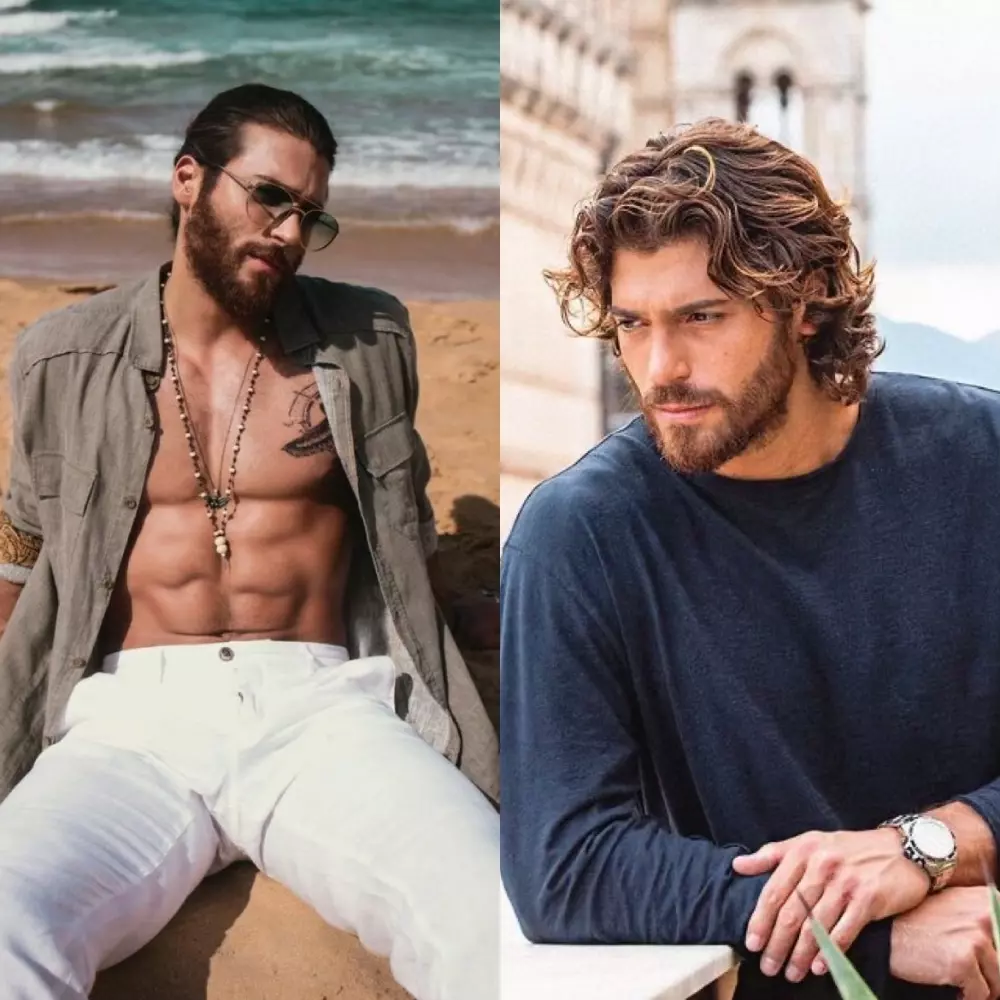 8) Can Yaman
If you don't watch a lot of Turkish television, you might not recognize heartthrob Can Yaman. This Golden Butterfly award-winning actor is best known for his role in the Turkish romantic comedy. His most recent project was the introduction of the perfume Can Yaman Mania. He is one of the sexiest men.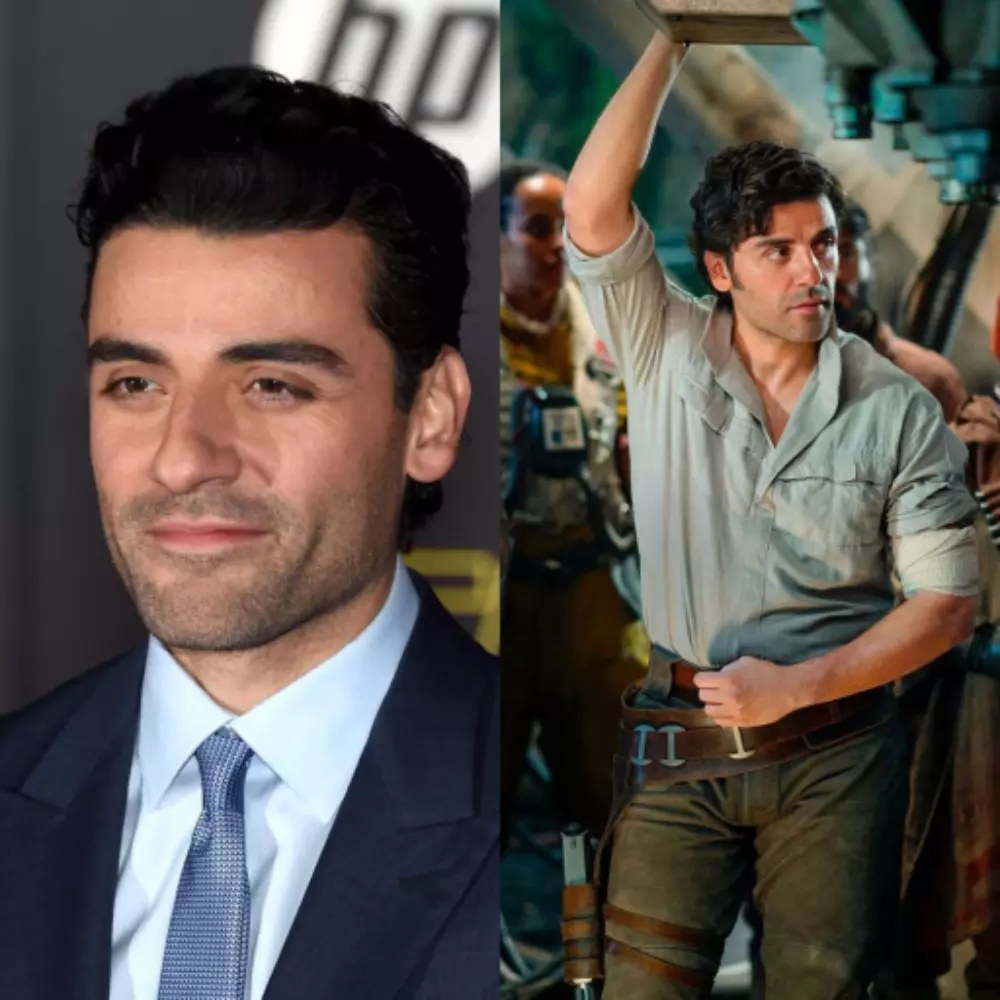 9) Oscar Isaac
The actor with a Golden Globe win Oscar Isaac truly is a trickster. He was reared in Miami, Florida, and was born in Guatemala. He started acting after earning his degree from the Juilliard School . He received his first honour from the Australian Academy of Cinema and Television Arts Awards for his performance in Balibo as Best Supporting Actor.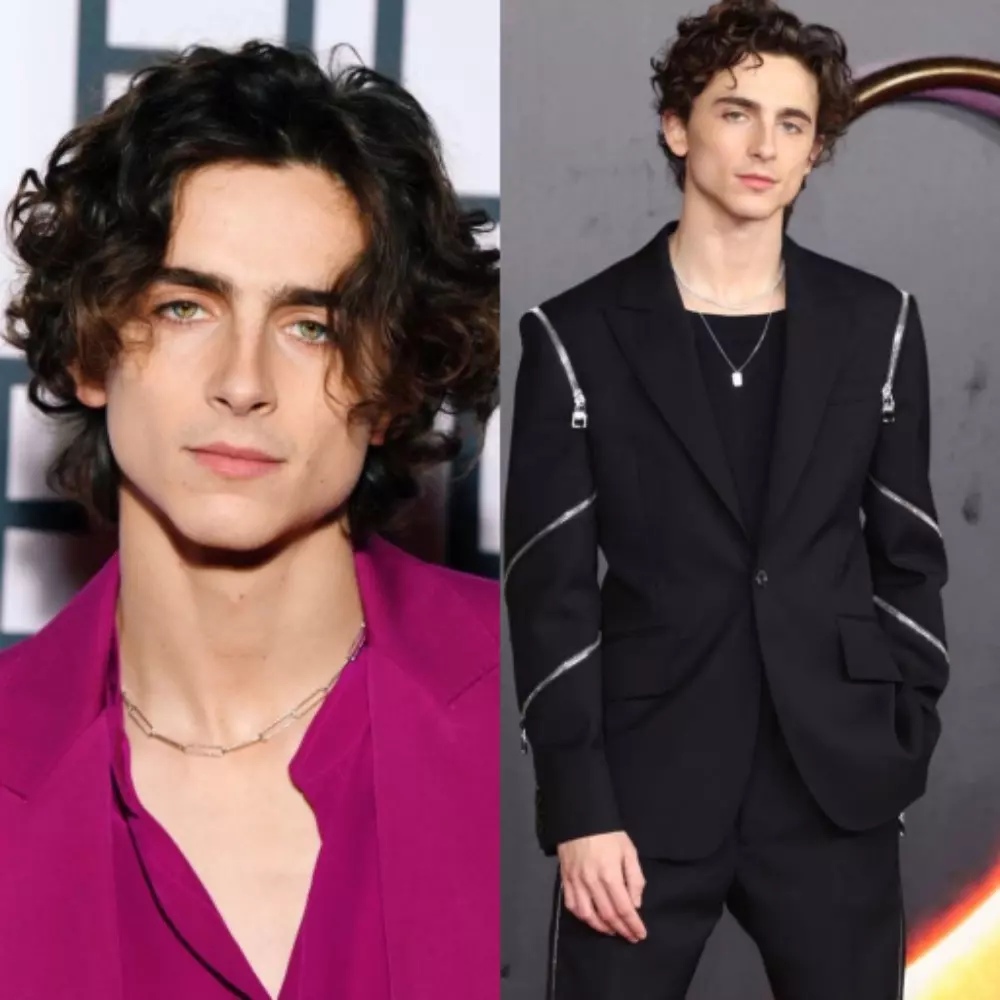 10) Timothee Chalamet
Since the release of his film Call Me by Your Name, the actor has gained notoriety for being one of the most attractive male celebrities. In fact, this Luca Guadagnino film earned Chalamet a nomination for an Oscar. Since then, the dashing hottie has succeeded in winning hearts and has twice been voted one of People magazine's Hottest Men Alive. He tops the position amongst the category of hot male celebrities in their 20s.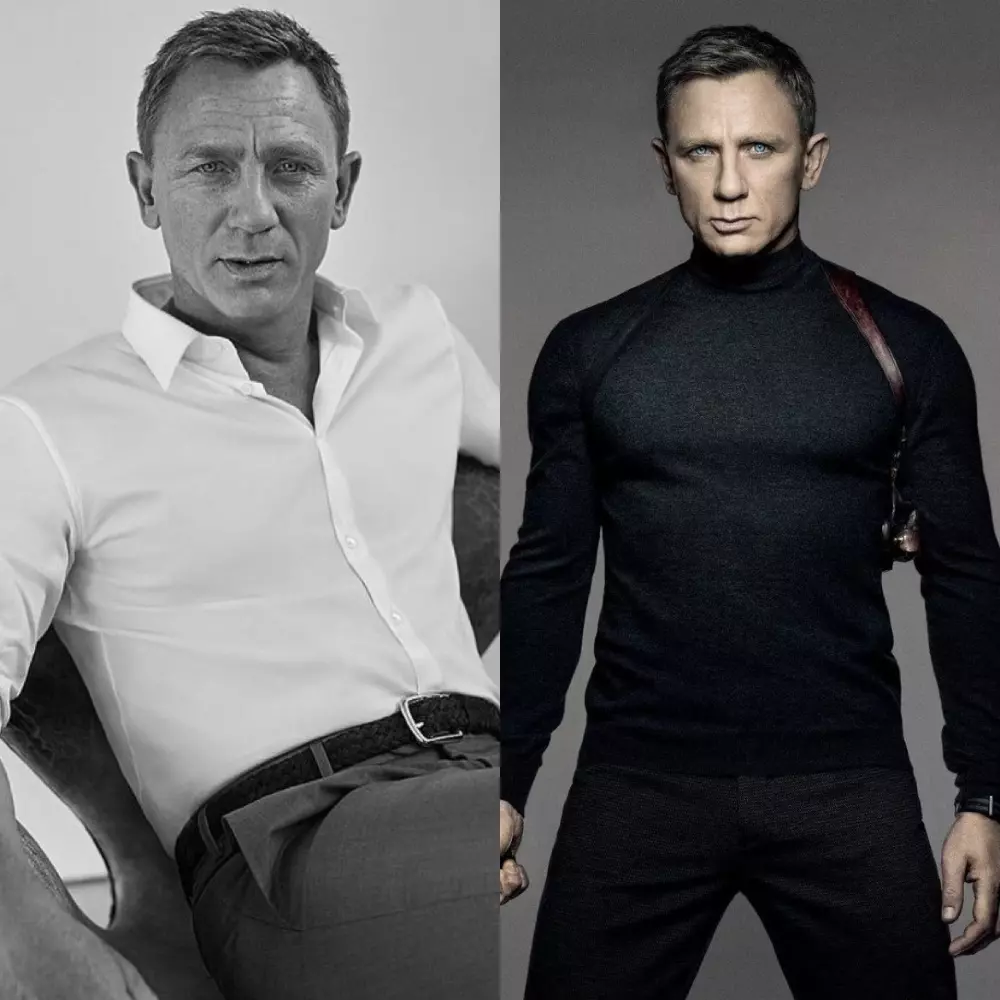 11) Daniel Craig
Actor Daniel Craig was born in Chester, Cheshire, England, on March 2, 1968. He is well-known for his parts in Skyfall and Spectre as well as the James Bond film franchise. Craig has received three Academy Award nominations. Before becoming an actor, he began his career as a model and is one of the most handsome actors.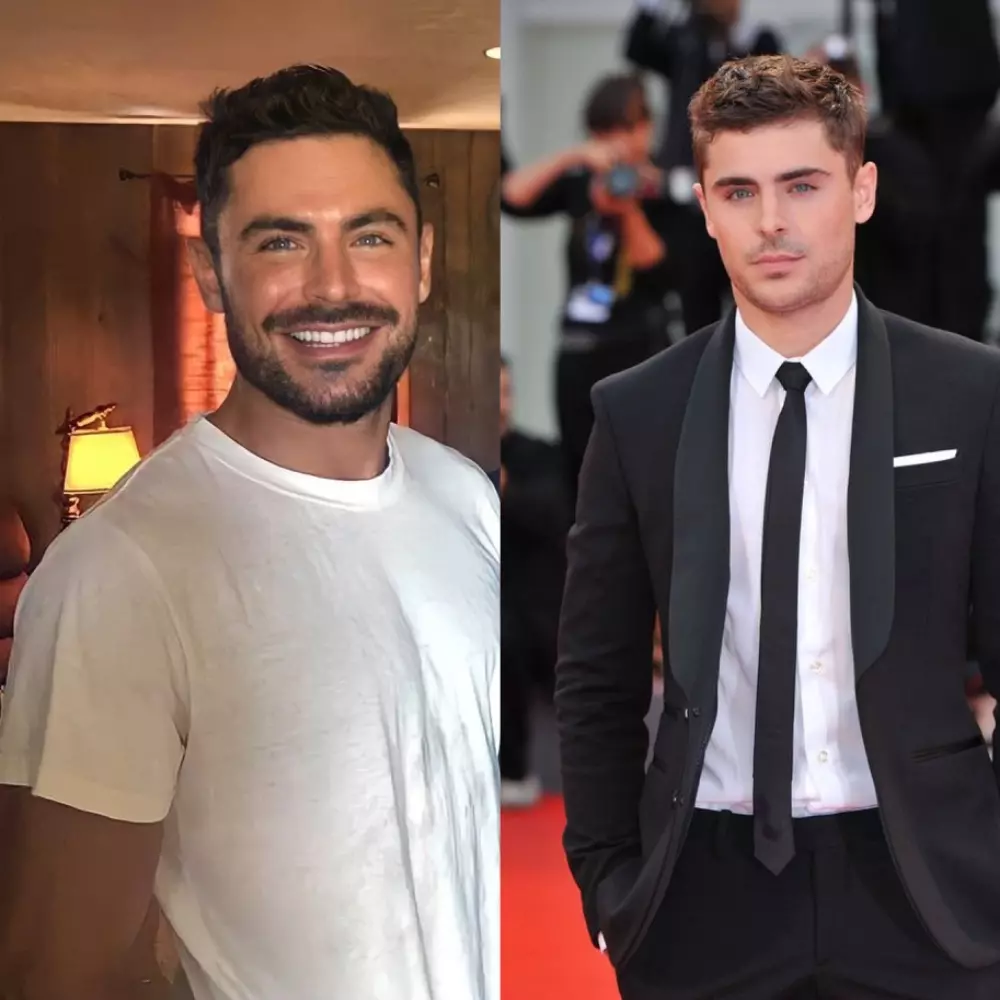 12) Zac Efron
Efron sang his way into our hearts in High School Musical as Troy Bolton. Efron has matured since then, but his fan base has remained the same. Efron celebrated his first victory by taking off his shirt while giving a speech on stage (with Rita Ora's assistance).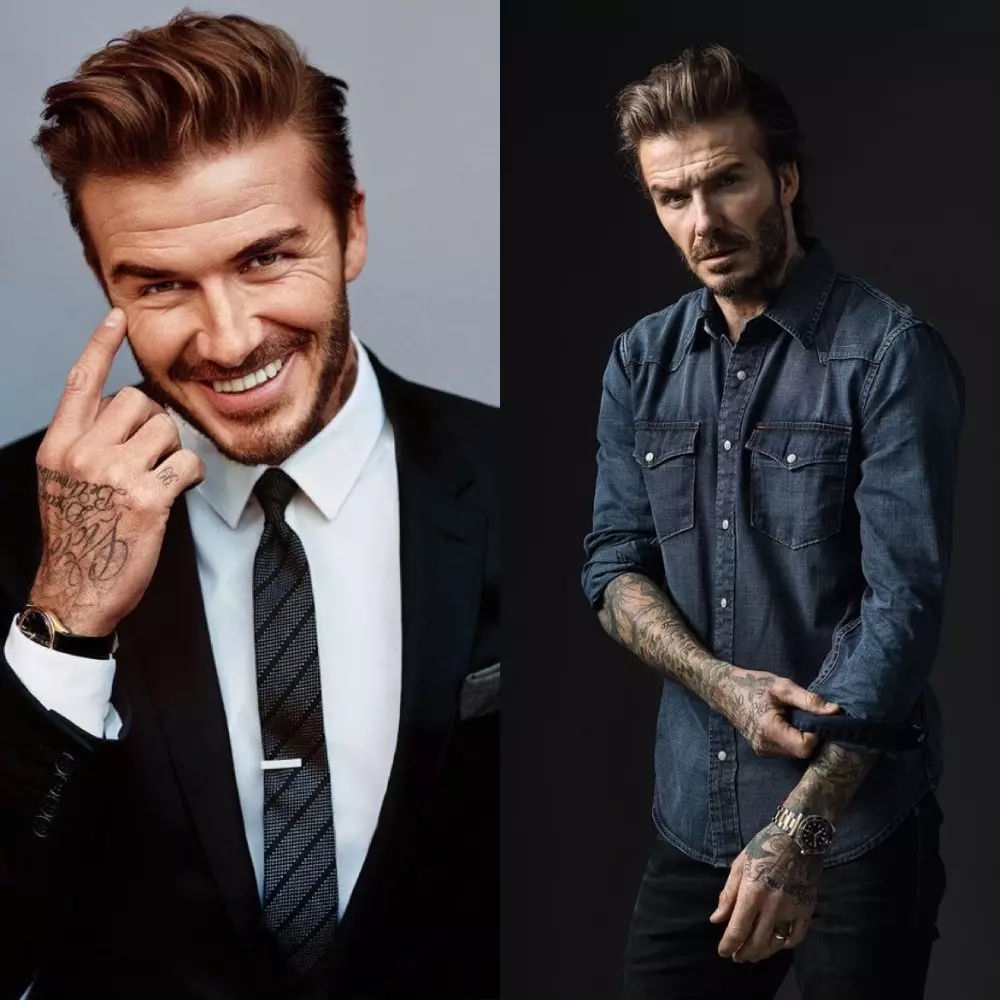 13) David Beckham
David Beckham is considered one of the original Hollywood handsome actor by individuals who were born in the 2000s. In addition to being a family man (David and Victoria Beckham have been married for more than 20 years), Beckham's appearance has only gotten better with age. David Beckham also gives us inspiration for the best soccer player haircuts of all time. From bun, undercut to middle parted hairstyles, he has always been a trendsetter.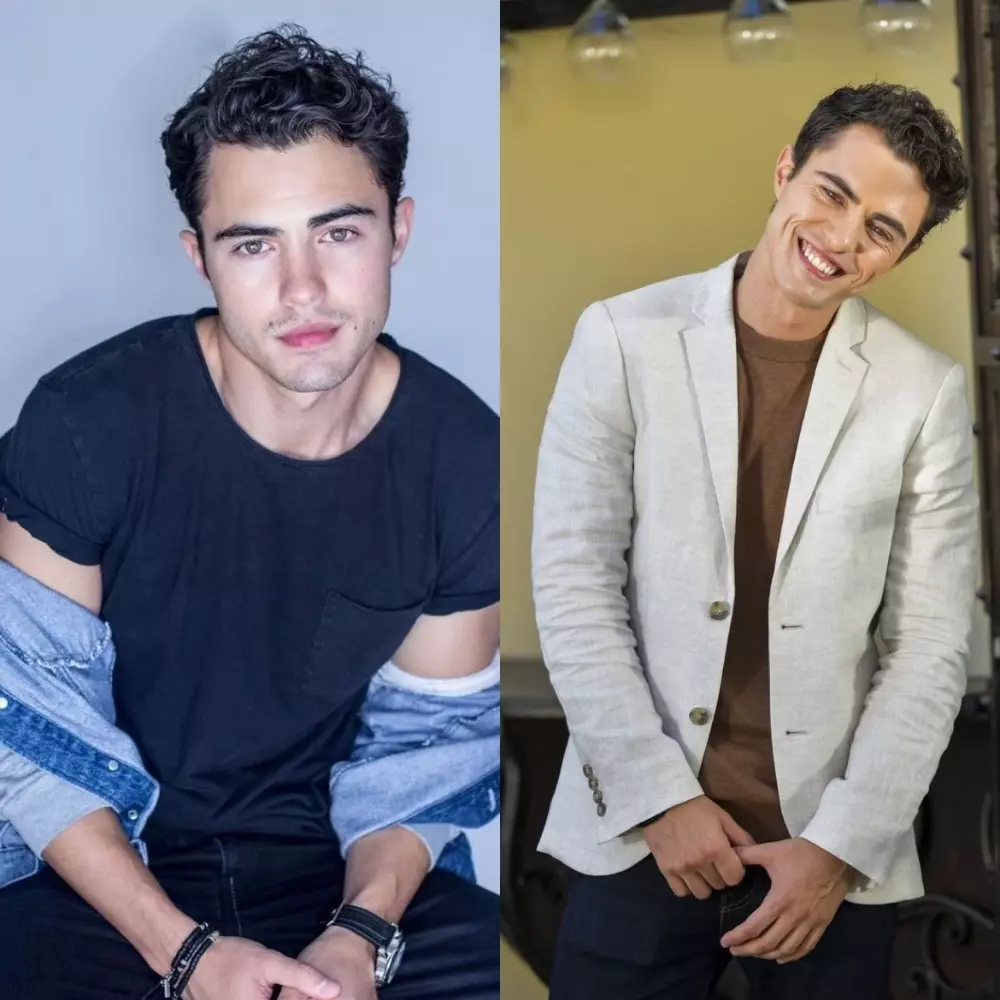 14) Darren Barnet
Darren Barnet, an American actor who has only been performing, has had a prosperous career. He was given a role in the Netflix hit teen comedy Never Have I Ever, which was written by Lang Fisher and Mindy Kaling. Everyone's favourite TV crush, he portrays Paxton Hall-Yoshida, the love interest of Devi, played by Maitreyi Ramakrishnan. In addition to his part on Netflix, he also appears as Tag in the love story Love Hard.  This young lad has been considered as the sexiest men among the youngsters.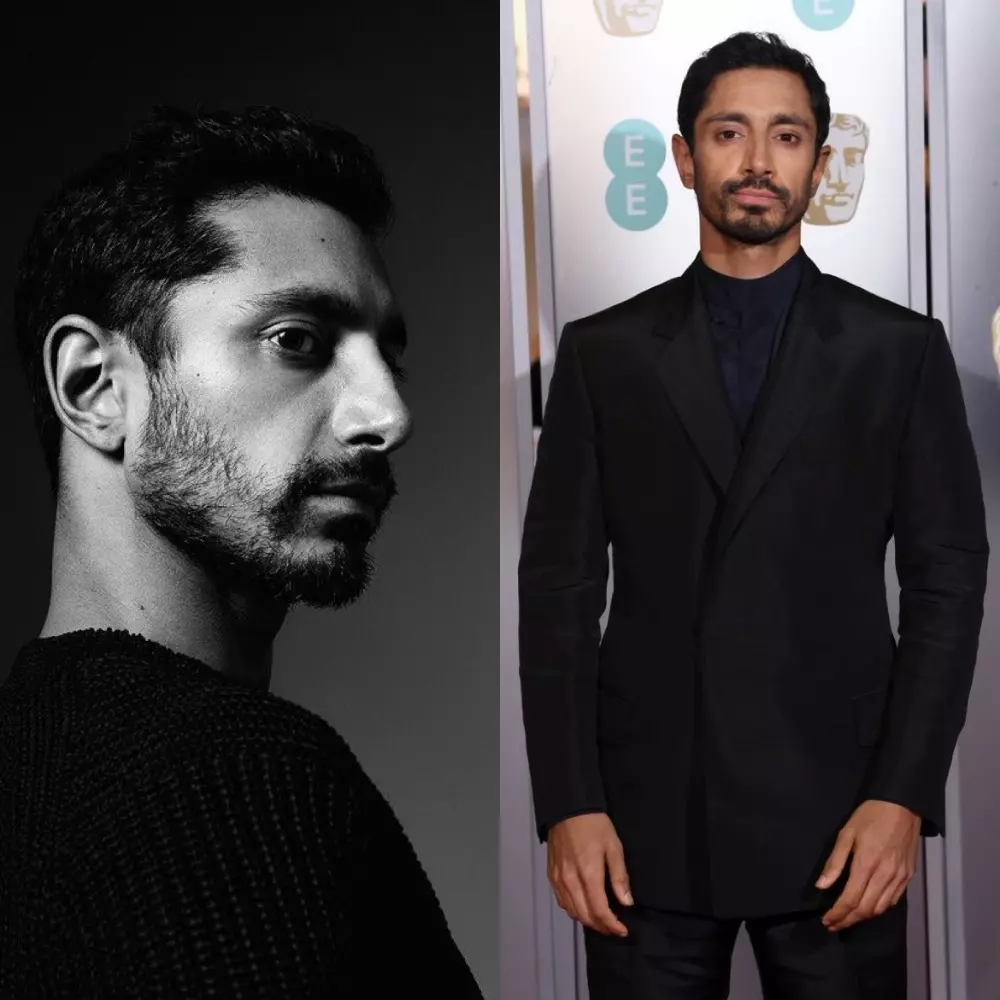 15) Riz Ahmed
Riz Ahmed is a rapper and an Oscar-nominated actor who's appeared in numerous titles. Being British-Pakistani and Muslim, Riz is a powerful voice in the entertainment industry who fights for more truthful and better depiction of the Muslim community on television as well as the abolition of damaging stereotypes.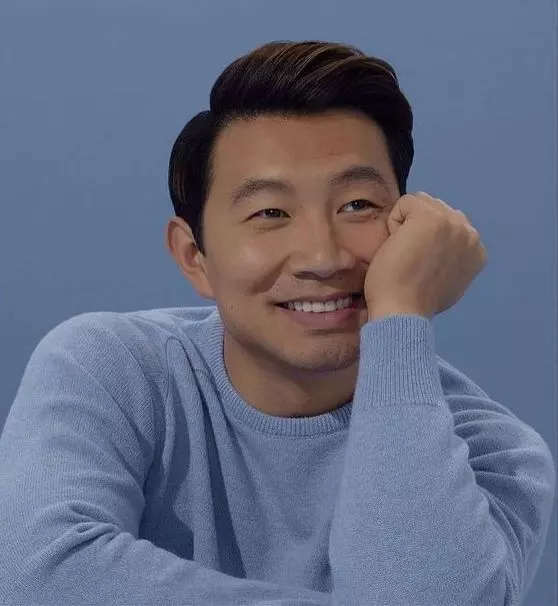 16) Simu Liu
As Shang-Chi and the Legend of the Ten Rings' first Asian superhero, Simu Liu is making history. He performed around 75% of the stunts for the martial arts-filled movie alone, in addition to all of the acting. He had previously performed stunt work and sported a ripped physique.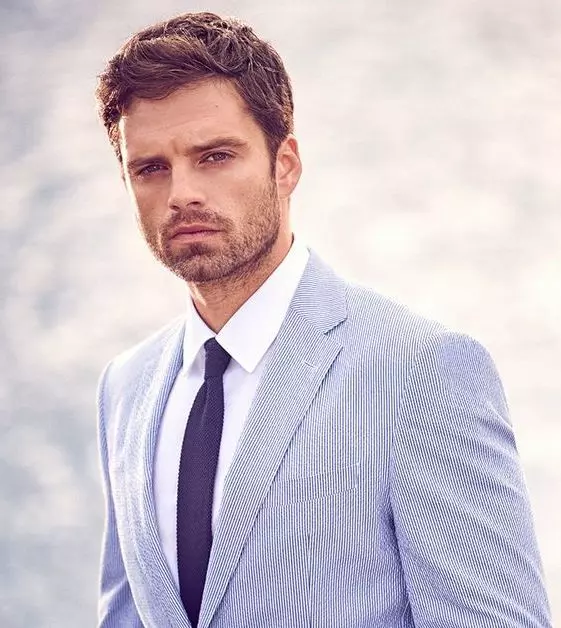 17) Sebastian Stan
Sebastian Stan's portrayal of Bucky Barnes/The Winter Soldier in the MCU, which is probably his most well-known character, will appeal to everyone who enjoys a good redemption story. His ability to portray a variety of characters and tales on television makes him one of the hottest male celebs to crush on, in addition to his sexy men personality and endearing grin.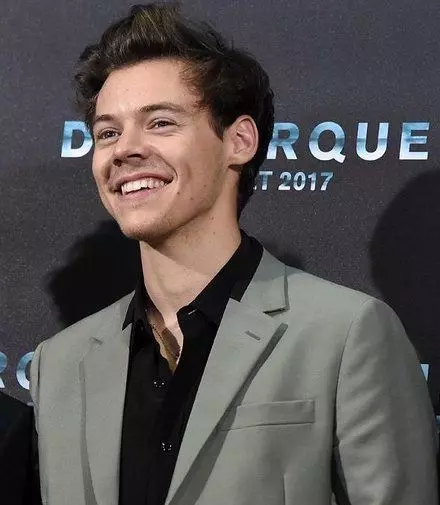 18) Harry Styles
Harry Styles is in the list of the sexiest male celebrities for a number of reasons. He stands out first and foremost for having an unashamed and genuine style that embraces feminine materials and silhouettes while maintaining a sense of masculinity. His iconic Vogue cover, which questioned toxic masculinity and male stereotypes, is the perfect illustration. Second, he is renowned for his profound regard and thanks for his coworkers, the crew, and the fans.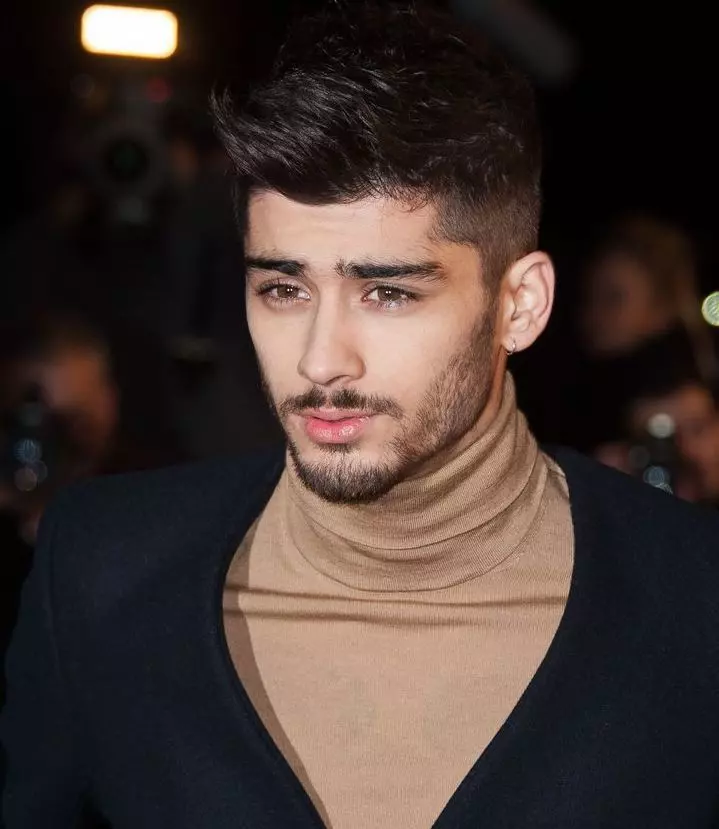 19) Zayn Malik
Zayn is remembered by One Direction fans as the band member who was mysterious and dark. He is among the hottest actors in Hollywoood.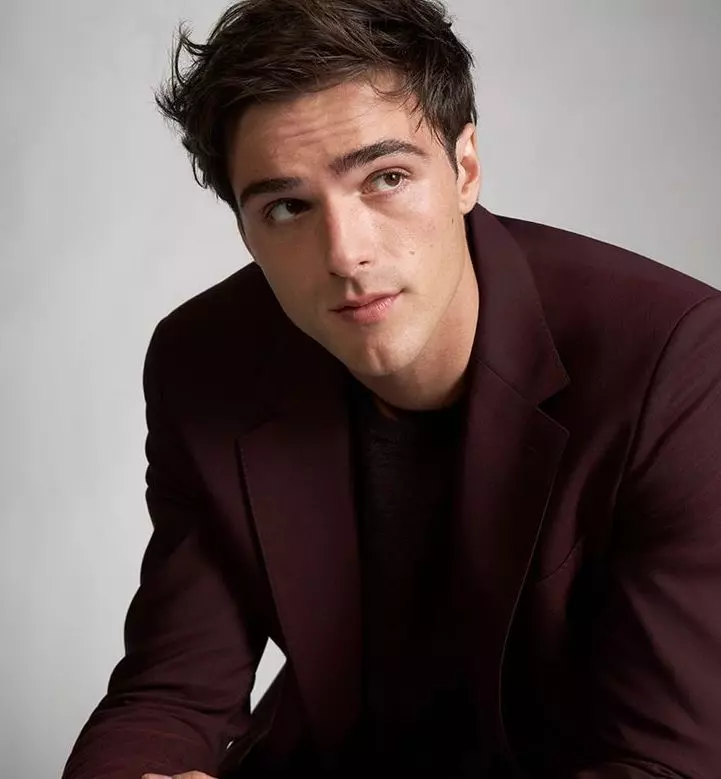 20) Jacob Elordi 
In Netflix's The Kissing Booth, where he played Noah Flynn, Jacob Elordi became a teen idol. He also appeared in both of the sequels. His acting career began in theatre, where he was raised in Brisbane, Australia.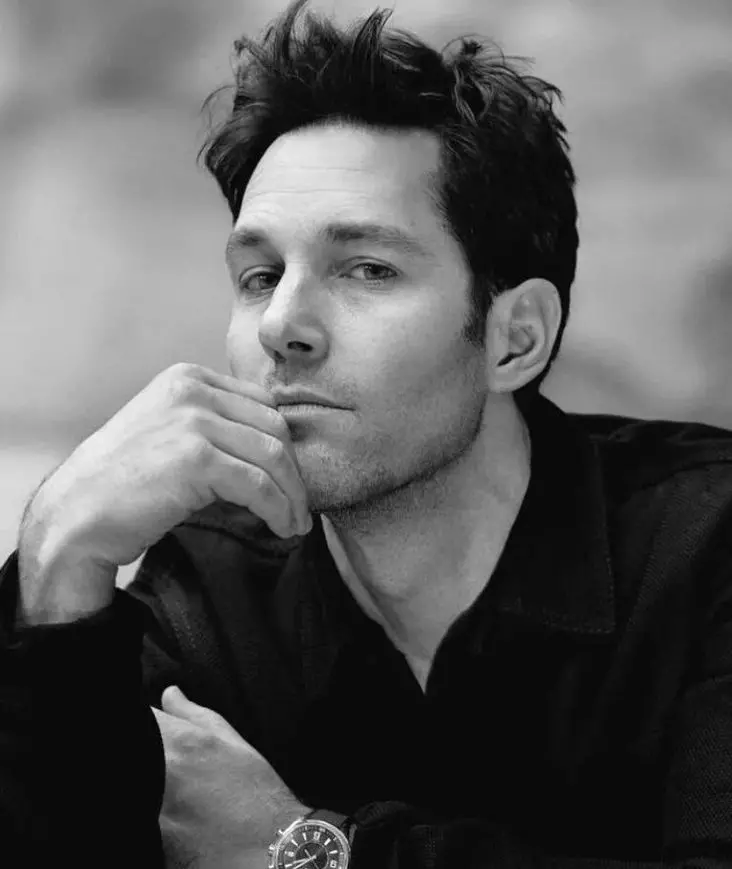 21) Paul Rudd
Paul Rudd is one of the cutest male celebs to love on because he was named the People's Sexiest Man Alive for many years. He has beautiful green eyes and an ageless unicorn grin. He is equally as good on the inside as he is on the outside, as seen by his reputation as a kind, humble, and all-around wonderful guy. Paul has a lengthy resume and has worked in the entertainment business for 30 years.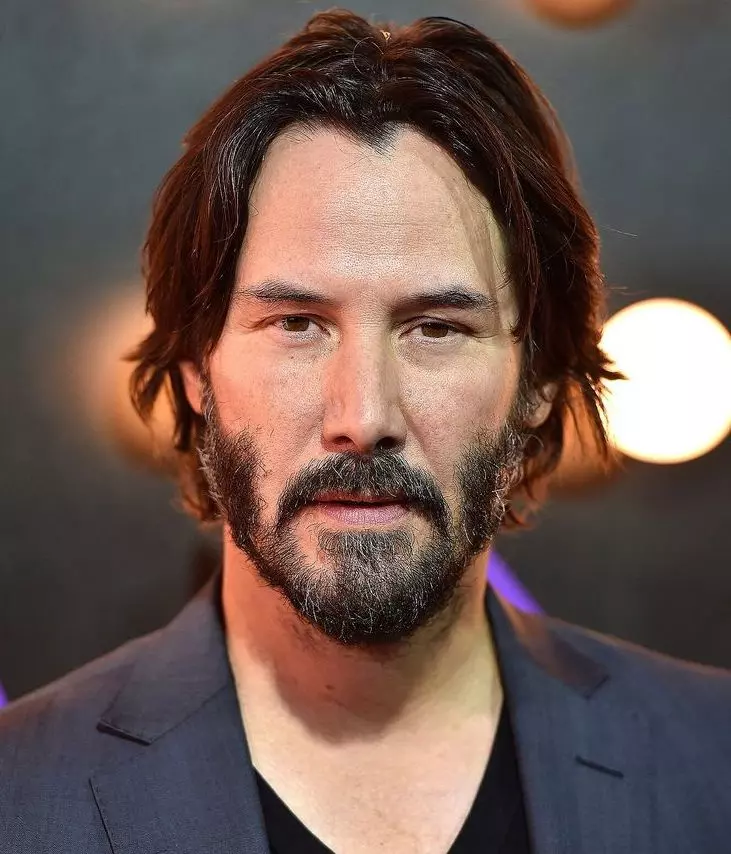 22) Keanu Reeves
If you've been referred to as "the internet's boyfriend," you must be one of the sexiest men in show business. Keanu Reeves, a well-liked Hollywood actor, is an example of this. His most well-known roles come from timeless films like Bill & Ted's Excellent Adventures, The Matrix movies, Speed, Point Break, and the John Wick trilogy. However, his reputation as a laid-back, kind, and down-to-earth person is what really wins him admiration.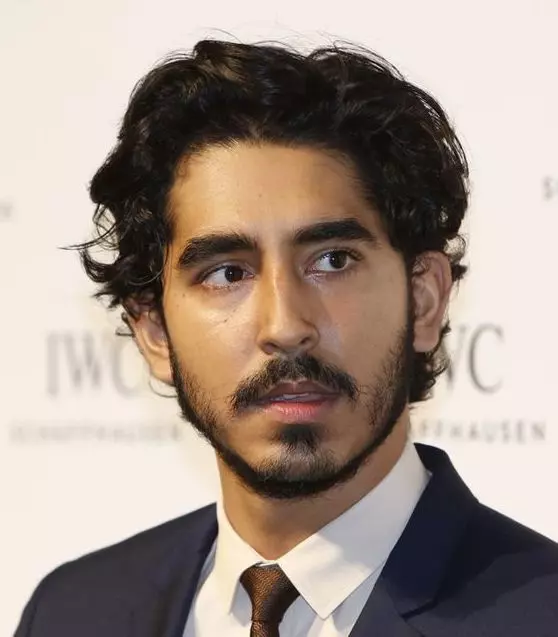 23) Dev Patel
Dev Patel, a British actor, grew up in the public eye. At the age of barely 17, he played Anwar in his first television appearance on the show Skins. Then he got his big break with Slumdog Millionaire, which brought him global acclaim. Despite his notoriety, he nevertheless maintains his reputation as a genuinely likeable gentleman who is courteous and modest. He also lends grace and polish to his performances, along with a dash of silliness.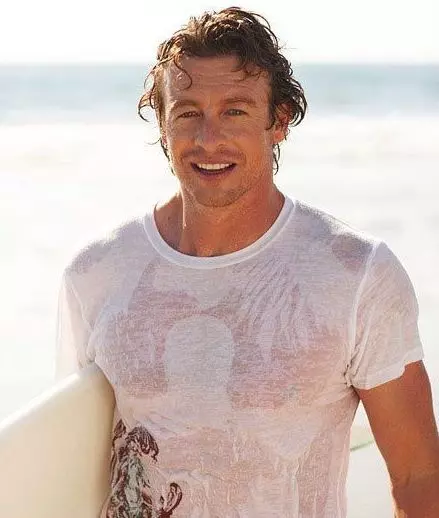 24) Simon Baker
The Australian actor Simon Baker easily qualifies for the list of the sexiest men in show business thanks to his dashing good looks, sandy blond hair, and endearing smile. He began his career on Australian television in programmes including E-Street, Home & Away, and Heartbreak High before relocating to the United States. He was born in Tasmania but was raised on the Northern New South Wales coast.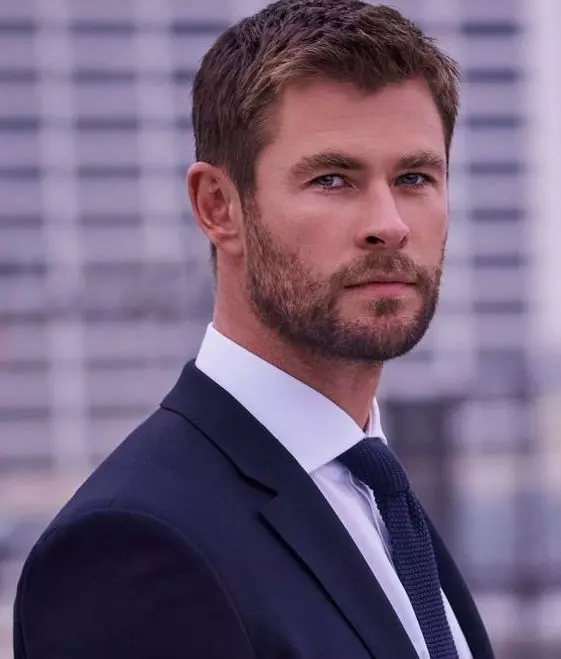 25) Liam Hemsworth
Australian actor Liam Hemsworth has a stunning appearance and is renowned for having a compelling charisma that cuts across boundaries. From his early parts in Neighbours and The Elephant Princess to his more recent appearances as Will Blakelee in The Last Song and the tenacious Gale Hawthorne in The Hunger Games trilogy, he has been able to win over his admirers. Hemsworth is unquestionably gorgeous and deserving of a spot on the list of the 45 hottest male celebrities of all time because to his rough appeal and multifaceted talent.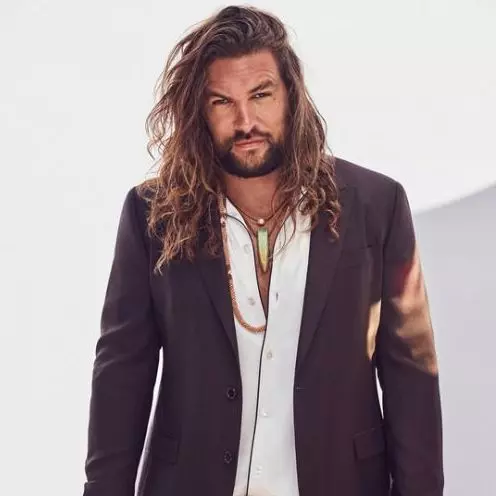 26) Jason Mamoa
Jason Momoa is not just a loving husband and father, but he also has a distinguished acting background. Despite the fact that he most recently caused a stir as Aquaman, Khal Drogo was the star of his breakout season of Game of Thrones. Both on and off the screen, Momoa exudes a relaxed male energy.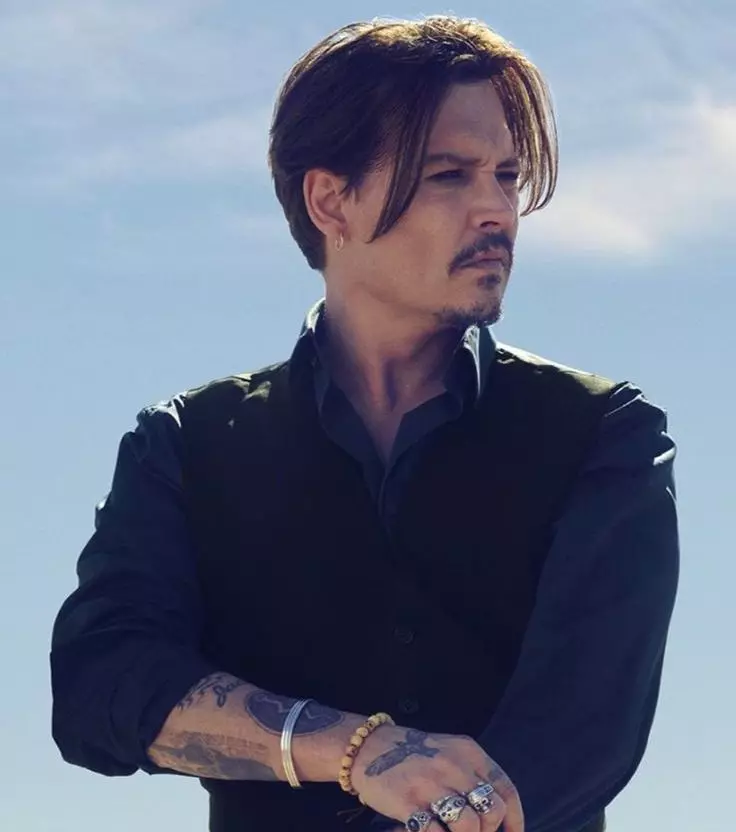 27) Johnny Depp
One of Hollywood's hottest actors, Johnny Depp's acting abilities are just as outstanding as his beautiful looks. Depp has a remarkable playing resume that includes roles ranging from the clumsy Captain Jack Sparrow in Pirates of the Caribbean to the legendary Grindelwald in Fantastic Beasts and Where to Find Them.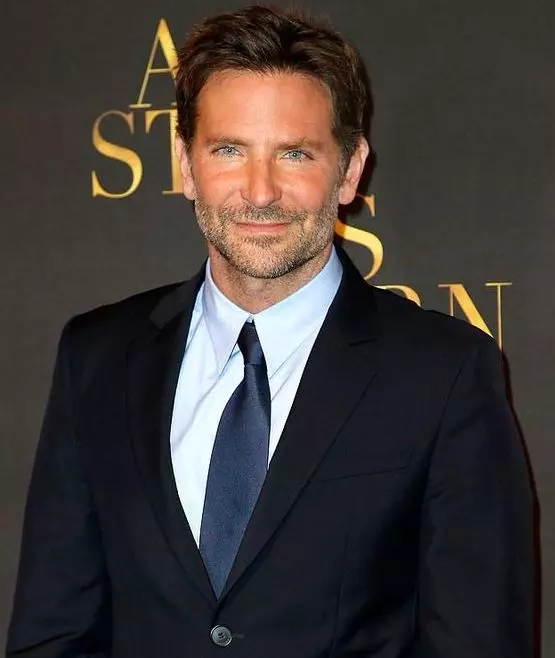 28) Bradley Cooper
Bradley Cooper recently displayed his talent and range in the role of a troubled musician in the film A Star Is Born. In addition to his musical abilities, this attractive man is well known for his ability to portray nuanced characters in films like The Place Beyond the Pines and Silver Linings Playbook.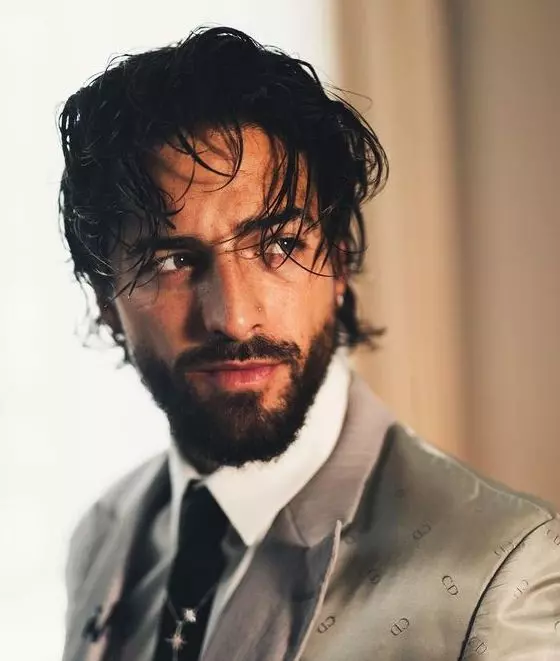 29) Maluma
Maluma, a Latin cutie, has established himself as a significant singer and songwriter in the music industry. He collaborated with many well-known artists for his breakout album Pretty Boy, Dirty Boy, and he has since climbed to number three on the Billboard Global 200. Maluma, a Colombian native, has established himself as one of the sexiest men in Latin music and continues to produce top-charting songs.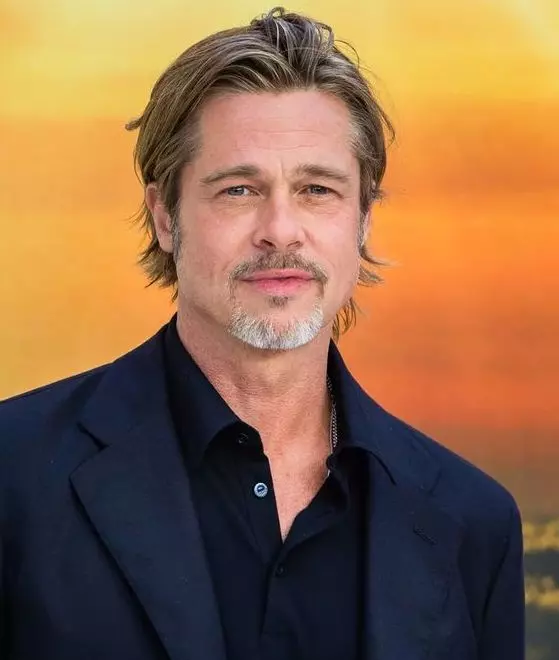 30) Brad Pitt
Years into his career, Brad Pitt is still one of Hollywood's most productive actors. He has continually worked since making his screen debut as the fearless cowboy drifter J.D. in the  blockbuster Thelma and Louise. Pitt has won an Academy Award most recently for his portrayal in Once Upon a Time in Hollywood. He has also won two Golden Globe Awards for his work.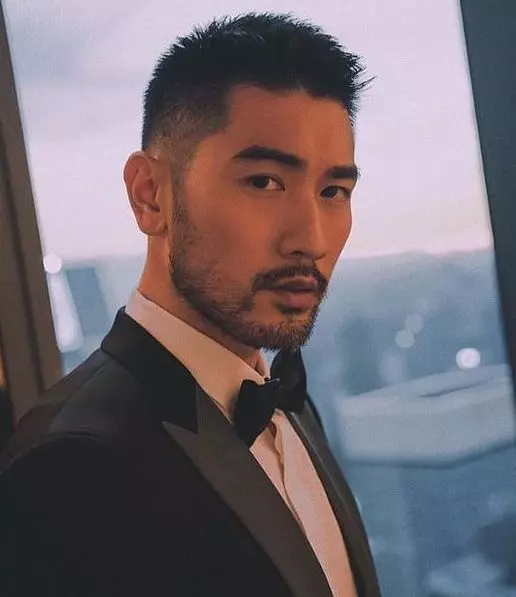 31) Godfrey Gao
As the first male model to front a Louis Vuitton campaign, Godfrey Gao created fashion history. Gao was a successful actor in Hollywood blockbusters and Chinese TV shows in addition to his modelling fame.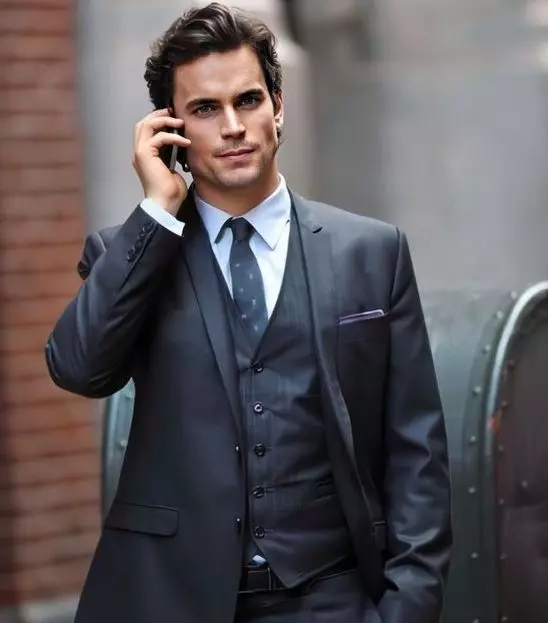 32) Matt Bomer
Beautiful looks are only one aspect of Matt Bomer's attraction. In addition to being a great actor who has been nominated for an Emmy, a Critics' Choice Television Award, and a Golden Globe, he is a fierce advocate for LGBTQ+ rights.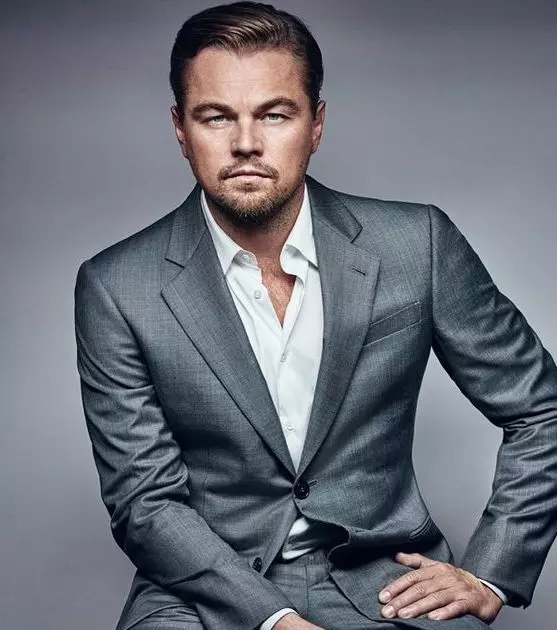 33) Leonardo DiCaprio
Since playing Jack Dawson in the film Titanic, Leonardo DiCaprio has been swoon-worthy. He is one of the most committed and hottest actor in hollywood, working nonstop to earn his Academy Award for The Revenant. Through his nonprofit, the Leonardo DiCaprio Foundation, DiCaprio works to raise environmental awareness in addition to his professional endeavours.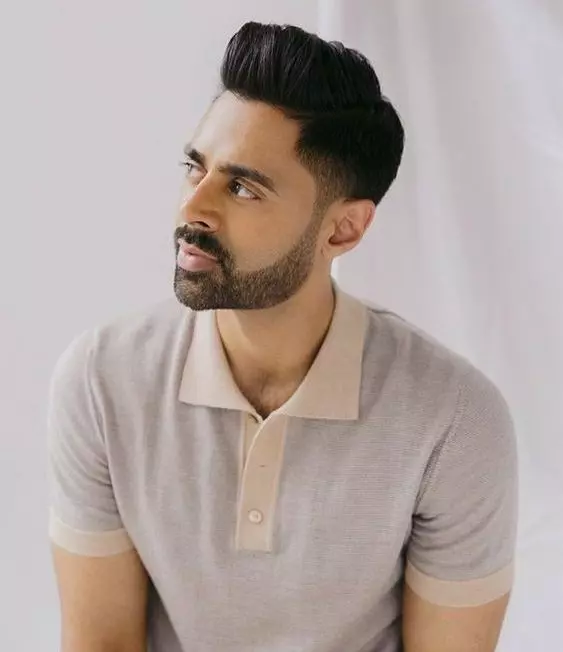 34) Hasan Minhaj
Popular American comedian Hasan Minhaj focuses on stand-up and political comedy. While working on The Daily Show, he initially gained notoriety. Since then, he has published his critically acclaimed film Homecoming King on Netflix.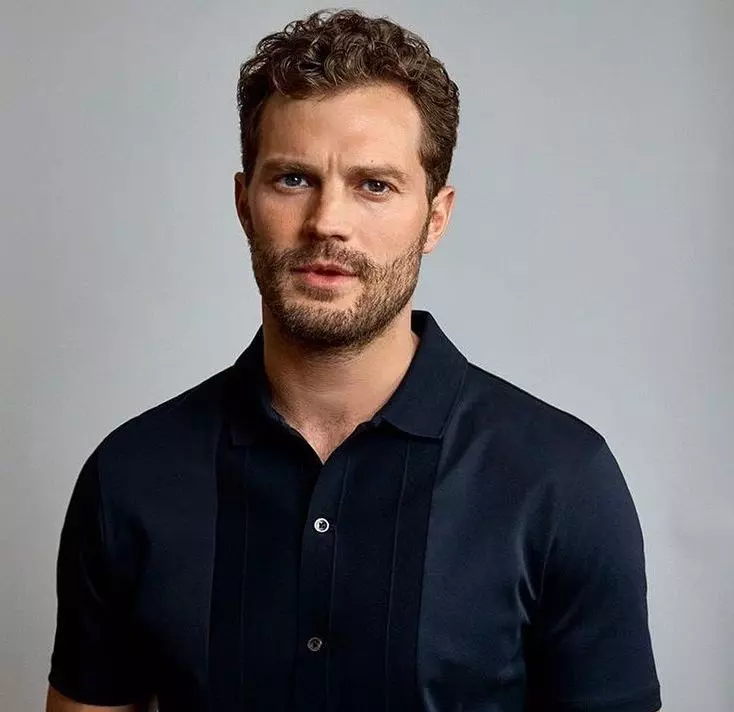 35) Jamie Dornan
Jamie Dornan, who is best known for his role as the enigmatic Mr. Grey in the Fifty Shades of Grey series, is certainly attractive. Although Graham is not Dornan's most well-known role, it is enchanting to see him in ABC's Once Upon a Time. The sexy men has made his audience fall head over heels for him with his charming personality.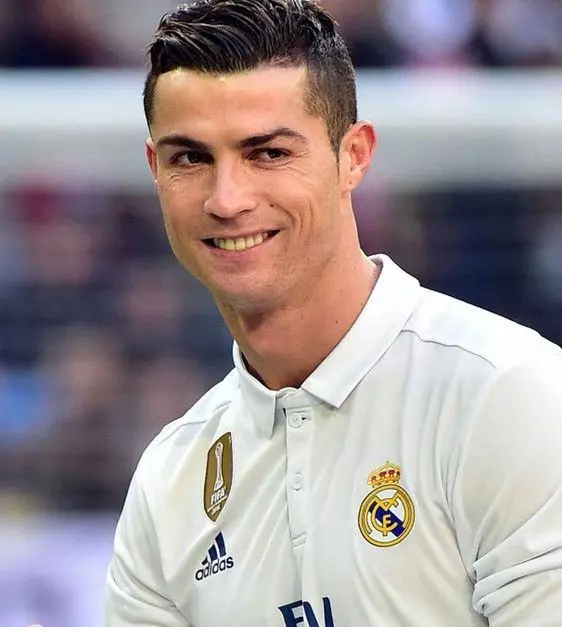 36) Cristiano Ronaldo
The bronzed Cristiano Ronaldo will be easily recognisable to football fans. This gifted football player captains Portugal and has won four European Golden Boot awards in his career. Ronaldo is not just one of the highest-paid athletes in the world, but he also maintains a significant social media presence. The number of followers on his Instagram profile alone is above 500 million.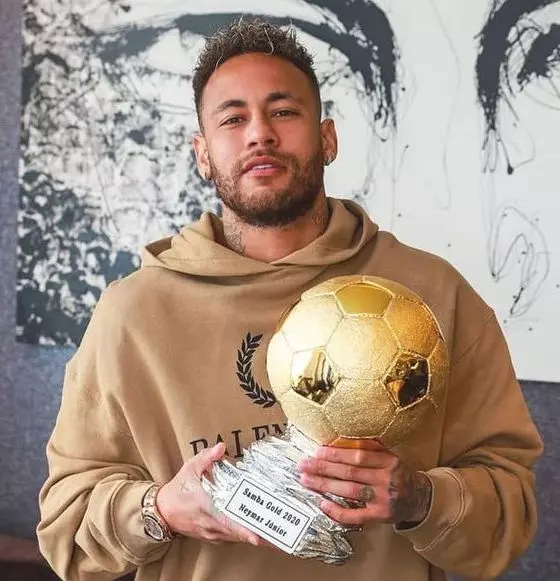 37) Neymar Jr.
Neymar Jr., a Brazilian soccer player, made his professional debut with Santos FC. The renowned footballer is still a legendary superstar and is also considered to be among the hit list of hottest men of all time.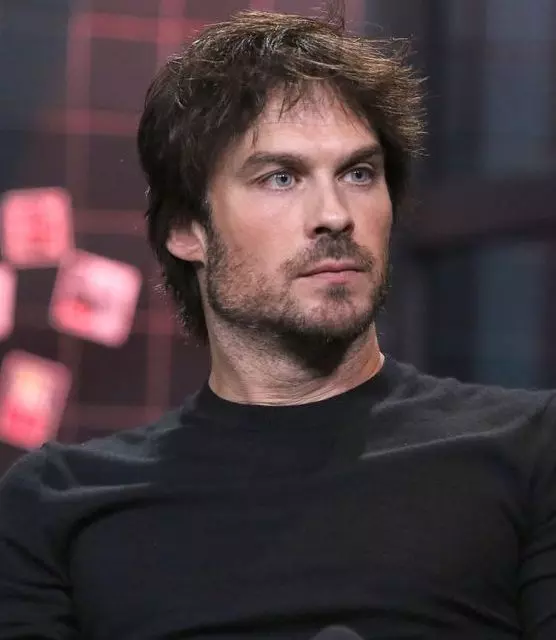 38) Ian Somerhalder
Included in the list of most attractive man in the world is Ian Somerhalder who is well-known for his unmistakable charm and allure. Ian appeared in The Vampire Diaries, and believe us when we say that anyone who has seen the series is well aware of Damon Salvatore's seductive charm and captivating charisma. The man's ability to enthral audiences around the globe has cemented his reputation as a genuine heartthrob.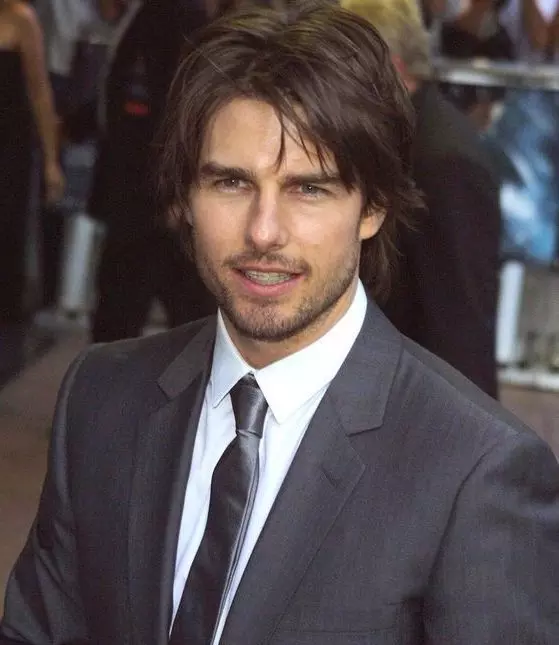 39) Tom Cruise
Thomas Cruise Mapother is an American actor and producer who was born on July 3, 1962. one of the world's highest paid actors. In 1991, he made his acting debut in the movie Endless Love.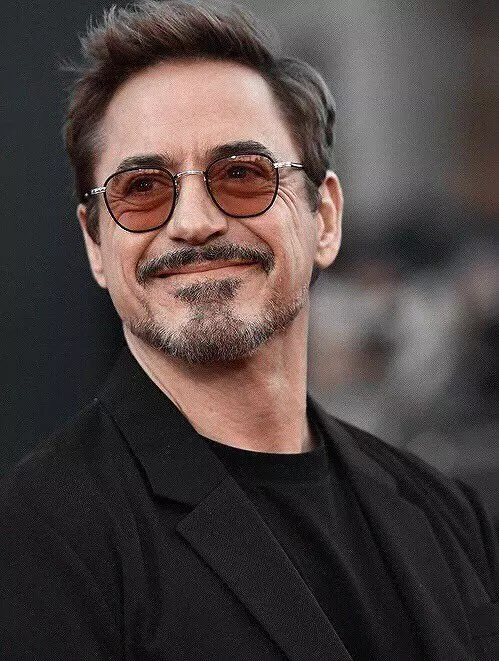 40) Robert Downey Jr.
On April 4, 1965, Robert Downey Jr. was born. And the best actor and producer is an American. He is well-known for playing Iron Man in the Marvel movie universe. In the 1983 film Baby It's You, he made her acting debut as the film's primary hero. He no longer requires an introduction since, even though most people do not know him by his real name, they are all familiar with him as Iron Man.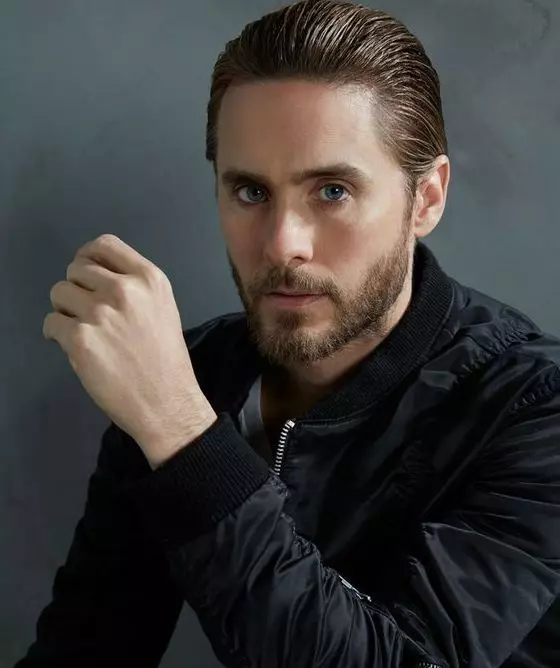 41) Jared Leto
Is Jared Leto an actor or a singer? He has had great success with both, therefore the solution is probably somewhere in the middle. He demonstrates that he has several talents in addition to being an attractive man. He is really interesting and has a distinctive sense of style, and who doesn't adore a man who understands how to dress? Whether he chooses to wear his hair long or short, brown or blue, it is undeniable that he is brown or blue.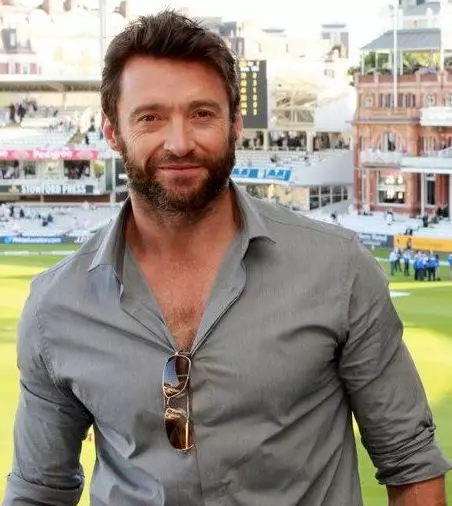 42) Hugh Jackman
Hugh Jackman, an imposing Australian man actor, is most known for his role as Wolverine in the X-Men movies. As a result of having to become jacked for the part, People Magazine dubbed Jackman the "Sexiest Man Alive". Amazingly, Jackman was 40 when he accepted the prize, making him one of the elder awardees.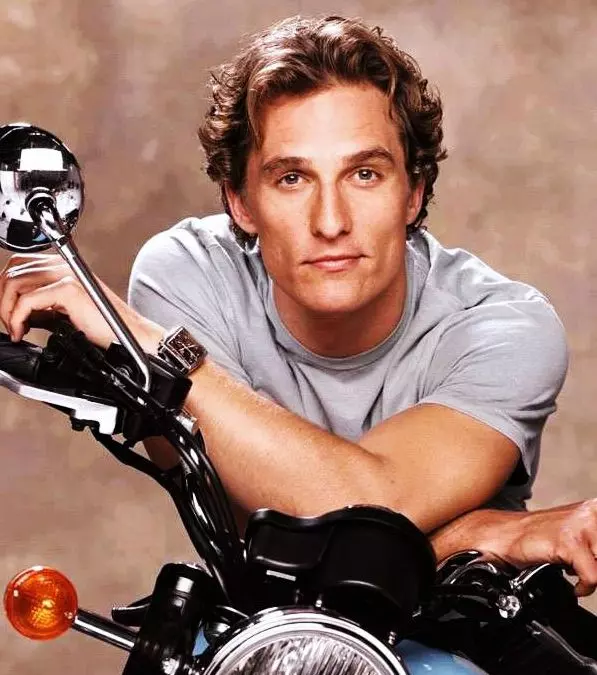 43) Matthew McConaughey
Since his breakthrough performance in Dazed and Confused, Texan Matthew McConaughey has been hailed as one of the most attractive male celebrities. Before things went south, the marijuana-loving actor was enjoying a prosperous career in the 1990s thanks to roles in films like A Time To Kill, Contact, and Amistad. McConaughey was typecast in romantic comedies because of his attractiveness and endearing grin.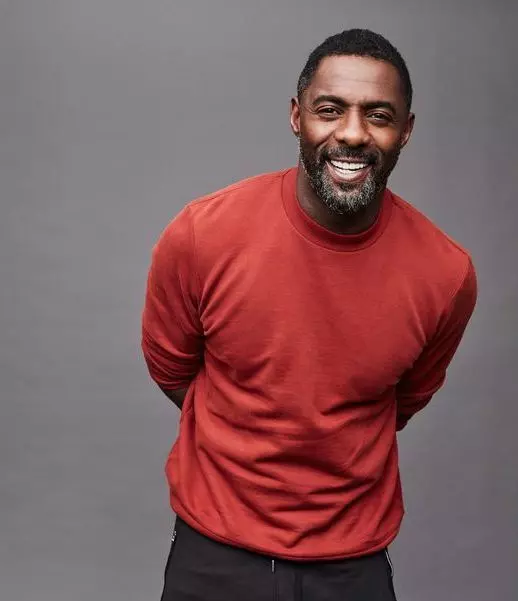 44) Idris Elba
One of the best actors on the planet and the potential successor to James Bond, he exudes sexuality. Idris Elba's career is full of interesting and different roles since he made his mark on The Wire. He has made appearances on television in the comedic drama In the Long Run, the dark detective drama Luthor, and the humorous Netflix original Turn Up Charlie.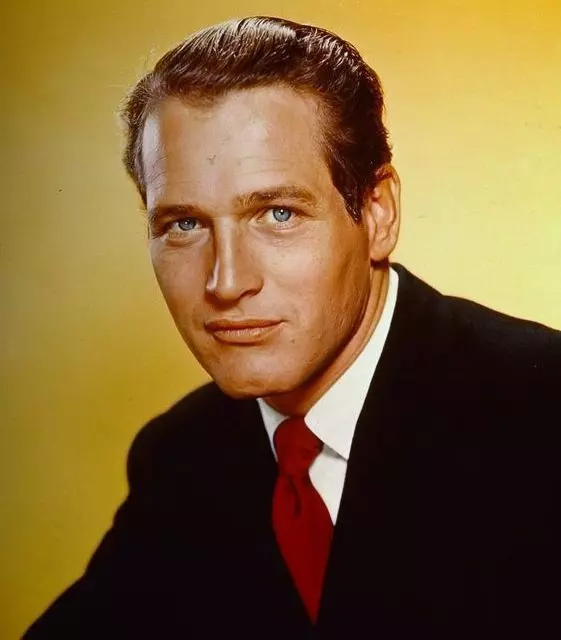 45) Paul Newman
The philanthropist and actor's brilliant blue eyes were unmistakable on TV and seamlessly carried over into his transition from actor to race car driver.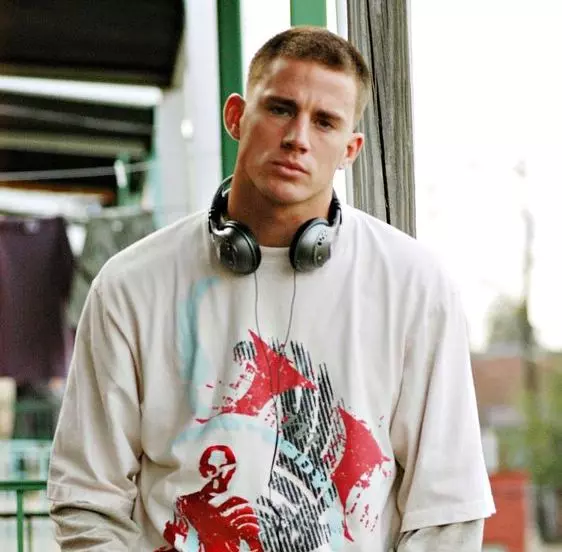 46) Channing Tatum
Coach Carter was the first major motion picture in which Channing Tatum appeared. However, the romantic dance picture Step Up, in which he played Tyler Gauge, was the one that really made him famous. He appeared in The Hateful Eight by Quentin Tarantino and both G.I. Joe films more recently.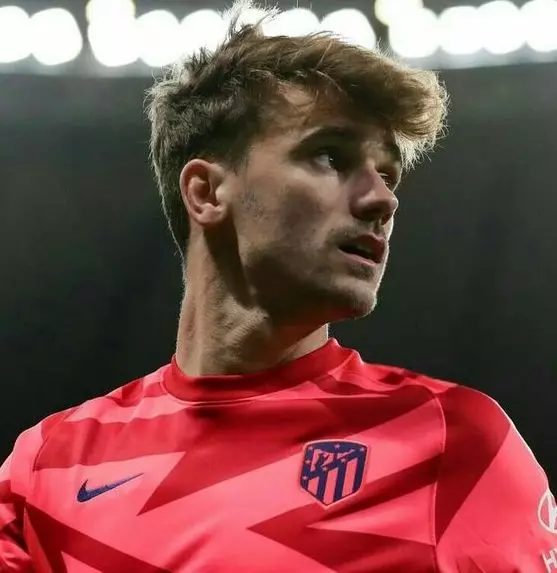 47) Antoine Griezmann
Since he is a French player who is beloved by millions, the most attractive man in the world has charm that transcends the entertainment sector. During his illustrious tenure, he helped his nation win the 2018 FIFA World Cup by tallying four goals.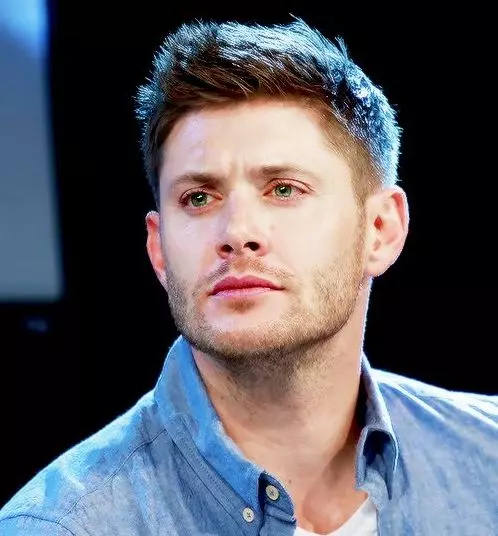 48) Jensen Ackles
Jensen Ackles is most well-known for his work on Supernatural. He portrayed Dean Winchester in the role. But a sizable section of his admirers also adore him for his part in the soap opera Days of Our Lives. He played Eric Brady in the role. He appeared in the film My Bloody Valentine as well.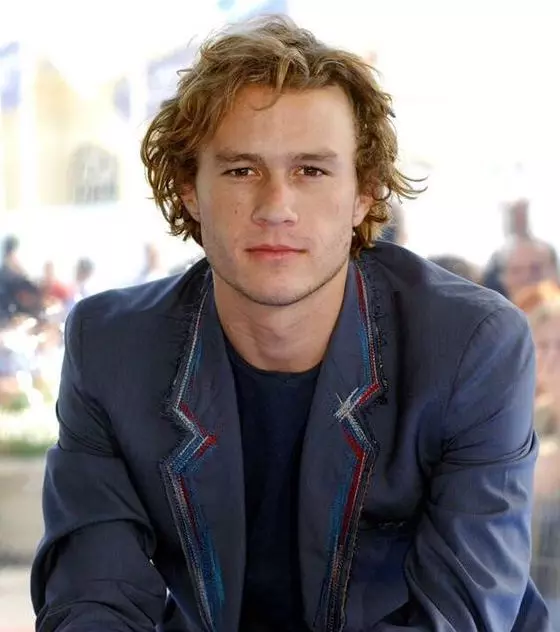 49) Heath Ledger
Heath Ledger, an Australian actor, originally rose to prominence as the lead in the film 10 Things I Hate About You. Later, he went on to star in a number of well-known films, including Casanova, The Dark Knight, and Brokeback Mountain.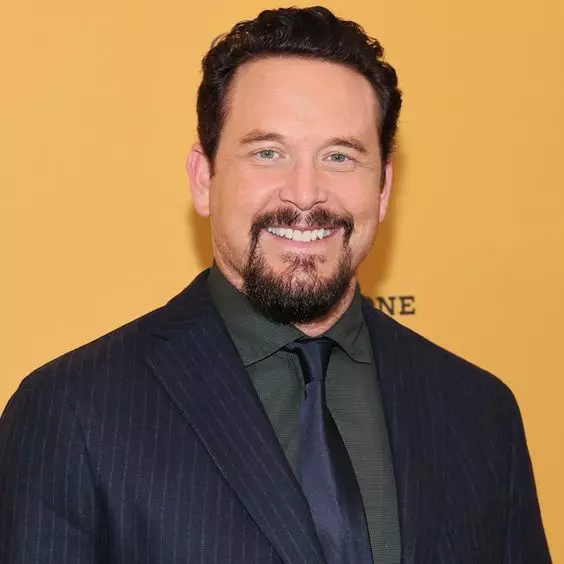 50) Cole Hauser
Cole Hauser is well known to Yellowstone: The Modern Western fans as the tough and untamed Rip Wheeler. He must be one of the hottest male celebs to crush on, given that he plays such a nuanced and nuanced character. Taylor has stated in interviews that Cole is the actor he wanted for that part when he was scripting the series because he knew he could give the character more passion.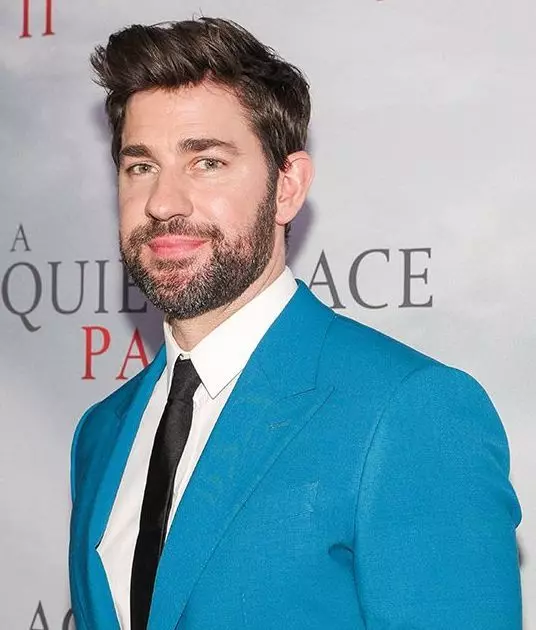 51) John Krasinski
One half of the ridiculously handsome Hollywood duo that consists of Emily Blunt and John Krasinski. Using his comedic skills as Jim Halpert on The Office, he achieved early recognition. Then he aged extraordinarily well, much like a superb wine. In the films 13 Hours, Tom Clancy's Jack Ryan, and A Quiet Place, he transformed from the awkward boy next door to a ripped action hero. In addition, he has directed the sequel to A Quiet Place and three episodes of The Office, The Hollars.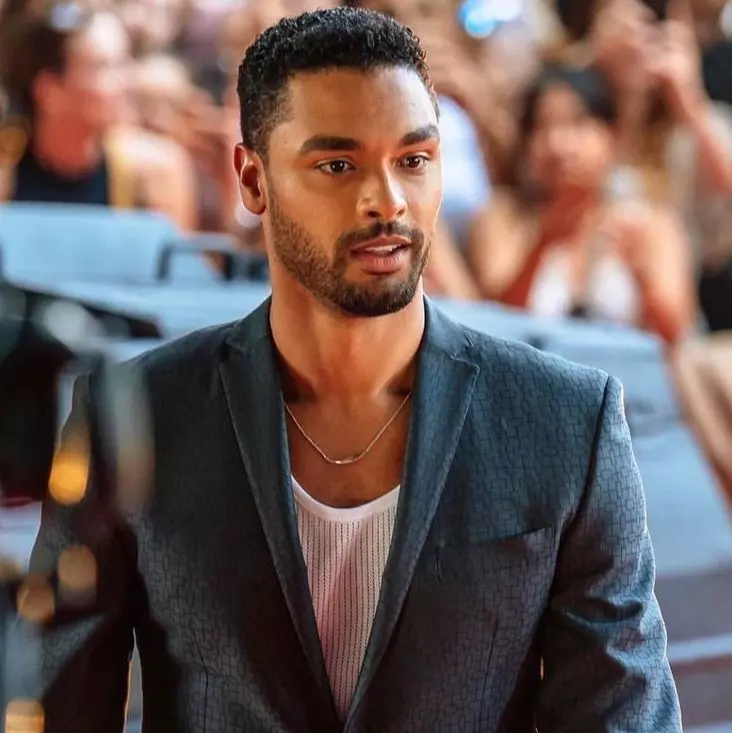 52) Regé-Jean Page
The rakish yet endearing Simon Basset, the Duke of Hastings, is a character that anyone who saw Bridgerton on Netflix is certain to remember. Regé-Jean Page, an equally endearing English actor, portrayed the role. His inclusion on the list of the sexiest actors in show business is assured by his raucous and passionate scenes.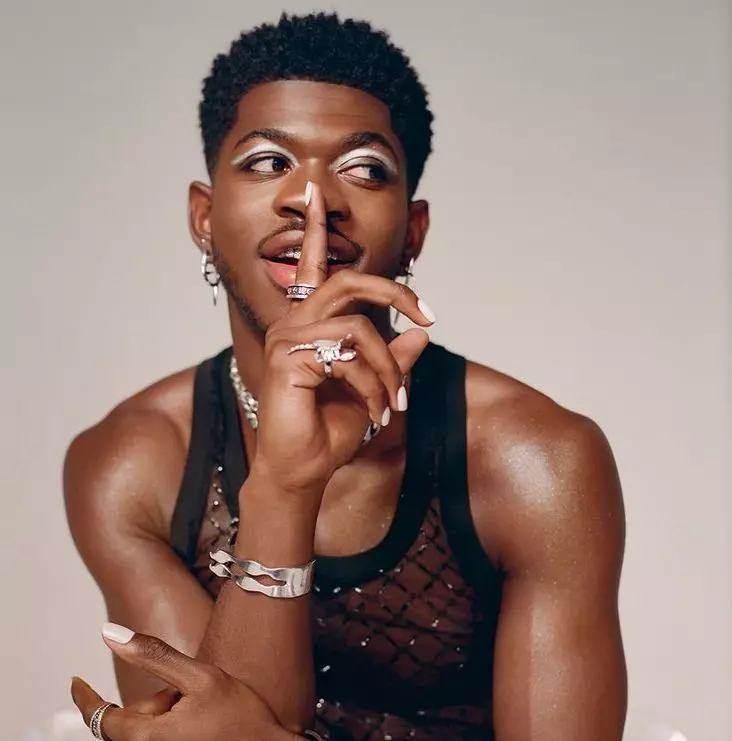 53) Lil Nas X
In the list of hot male celebrities in their 20s is the name of another pop star is Lil Nas X. Old Town Road, his earworm song, became a viral hit  as a result of his meme promotion and the TikTok #yeehaw challenge. At Glastonbury in 2019, he made his international debut and came out as gay.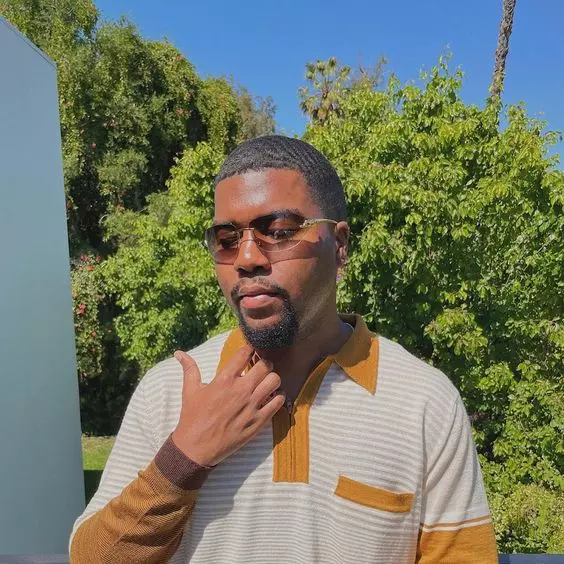 54) Khalid
With the release of his debut album, American Teen, Khalid became well-known. He received a VMA Award for Best New Artist the same year. For his subsequent releases, he won more Billboard Music Awards and American Music Awards. His soul-pop style has a laid-back and enjoyable R&B flavour. When considereing the hottest men of all time, Khalid's name doesn't go unnoticed.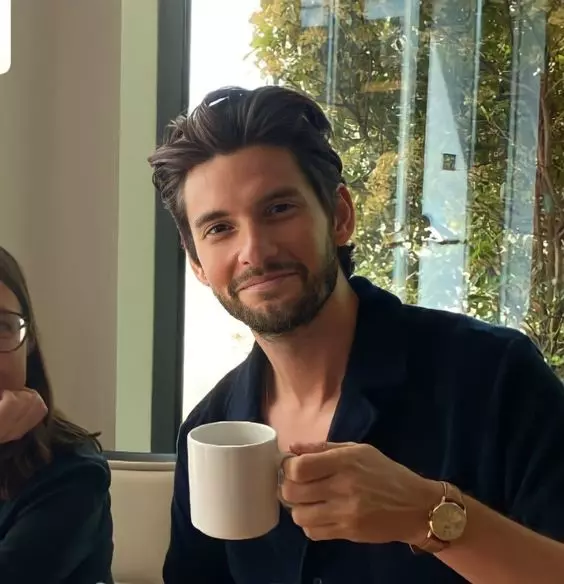 55) Ben Barnes
Last but not the least to grab a position in this list of top 50 most attractive male celebrities is Ben Barnes who with his beautiful English accent and deep brown (nearly black) eyes is loved by all. He's one of the sexiest malerities to crush on as a result. He is most recognised as an actor for his portrayals of Logan Delos in Westworld and Prince Caspian in The Chronicles of Narnia. He also plays the bad guy as Billy Russo in The Punisher and General Kirigan in Shadow and Bone. His stoic appeal makes him a fantastic villain. He is a fantastic musician in addition to acting.