25 Most Popular Soccer Player Haircuts And Hairstyles
Riya Lisa Ghosh
Updated At 04 Oct 23
Soccer players are not just known for their skills on the field but also for their unique and trendy hairstyles. Over the years, these athletes have showcased a wide range of haircut styles that have become iconic in the world of fashion and grooming. Whether it's Cristiano Ronaldo's signature faux hawk or Neymar Jr.'s daring Mohawk, these soccer stars inspire fans and enthusiasts to experiment with their own hair. Let's explore the best 25 soccer player haircuts. 
25 Best Soccer Player Haircuts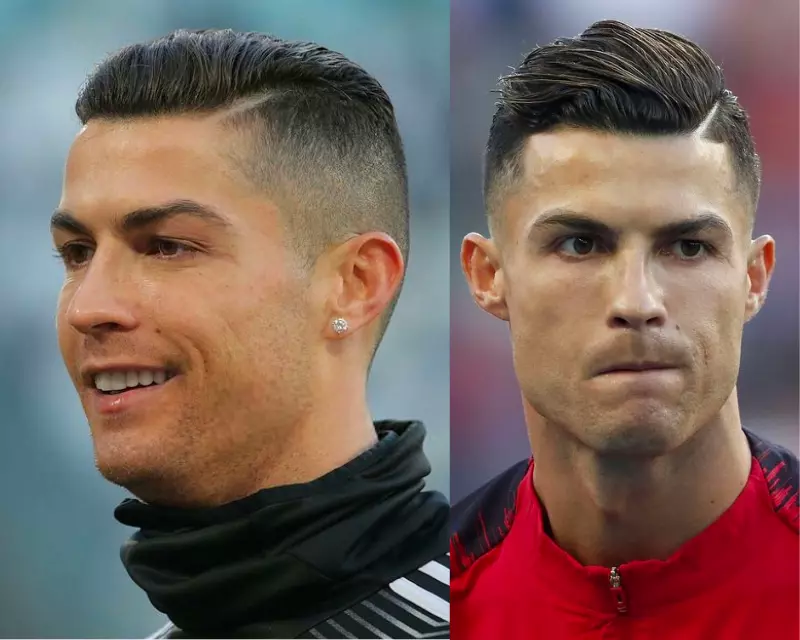 1. Cristiano Ronaldo's Comb Over
Ronaldo's perfectly styled comb-over is a testament to his dedication to looking good both on and off the field. This classic hairstyle involves combing the hair to one side, creating a clean, sharp part, and ensuring a sleek, polished appearance.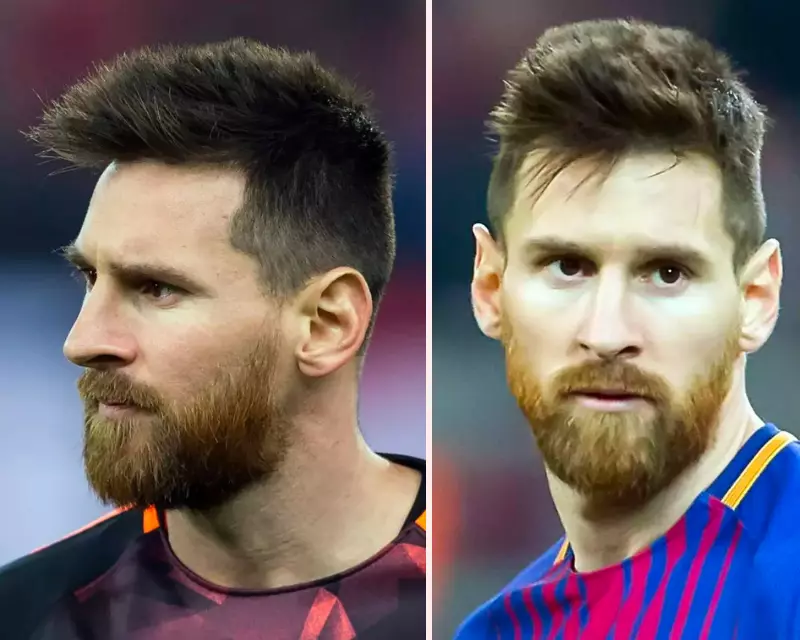 2. Lionel Messi's Classic Taper Cut
Messi's short and neat taper haircut complements his iconic footballing style. With its simplicity and cleanliness, this soccer player haircut is all about practicality and ease of maintenance.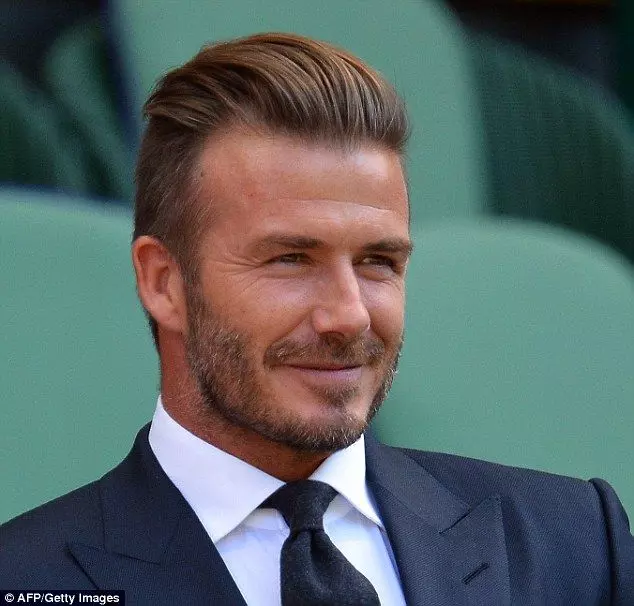 3. David Beckham's Undercut
David Beckham's ability to set hair trends is well-known, and his sleek undercut with a side part remains a classic choice for stylish men. The undercut features closely cropped sides and back, with a longer, swept-over top that can be styled in various ways, giving it a versatile and timeless appeal.
Looking for more inspiration? Check out our guide as we cover 50+ iconic David Beckham hairstyles of all time.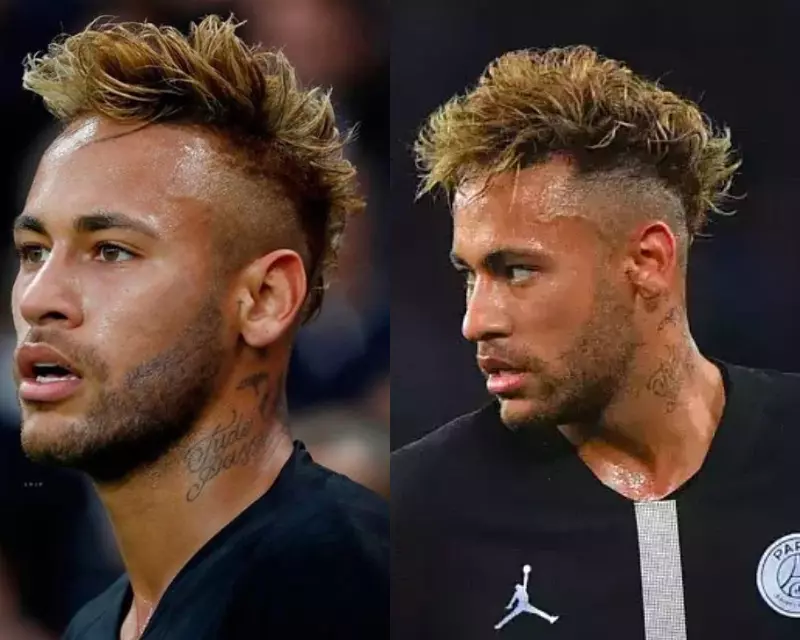 4. Neymar's Faded Mohawk
Neymar is known for his daring hairstyles, and his mohawk with blonde streaks is no exception. This style features a longer top with a textured, messy look, while the blonde streaks add a playful and eye-catching element. One can also try out a fohawk haircut as it looks stunning.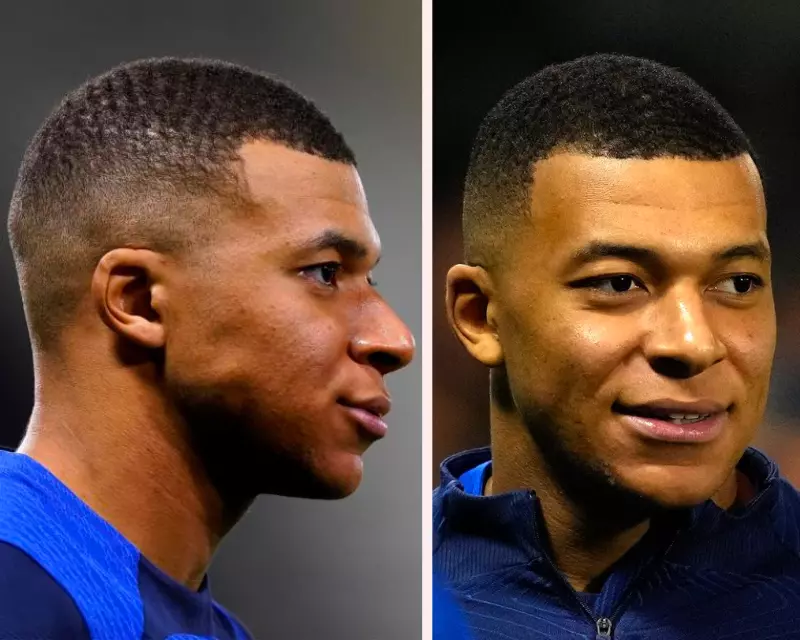 5. Kylian Mbappe's Burst Fade
Looking for fade haircuts in soccer players? Mbappé's burst fade adds a touch of flair to his otherwise minimalist look. The burst fade creates a striking contrast between the shaved sides and the longer hair on top, resulting in a clean and fashionable appearance.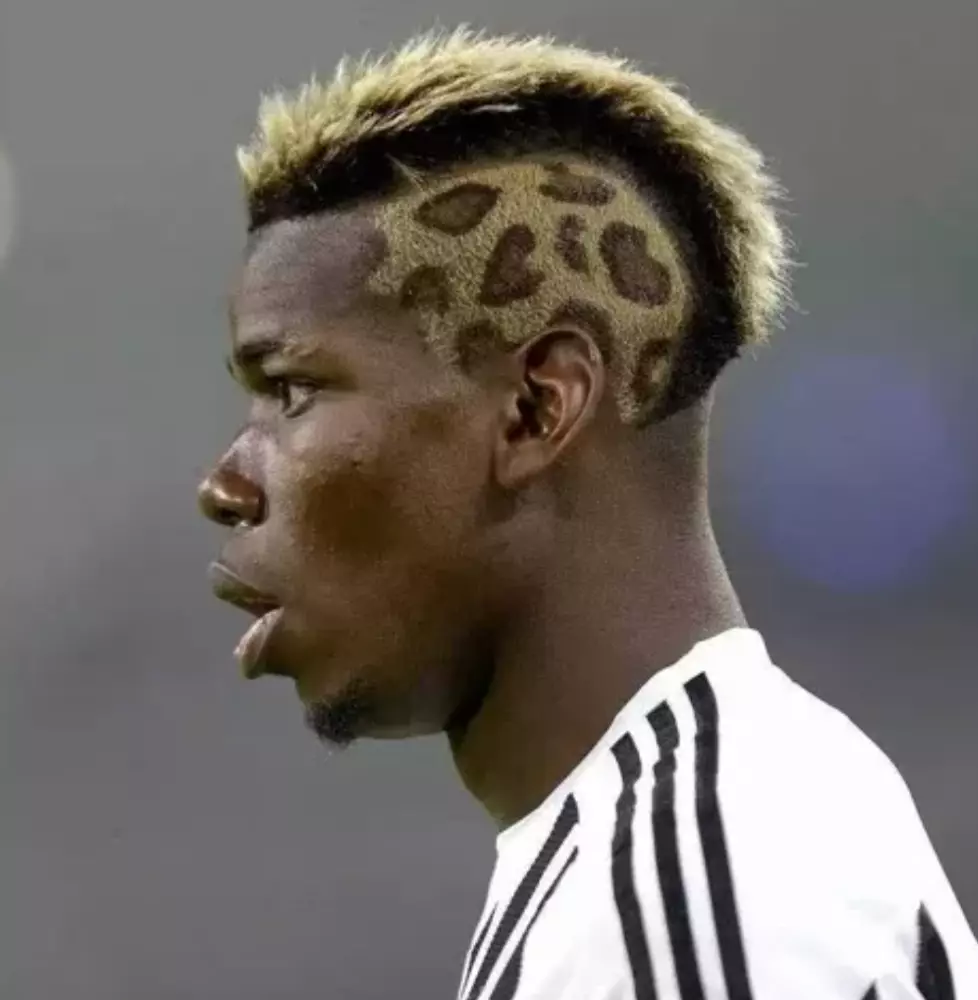 6. Paul Pogba's Patterned Fade
Pogba is a trailblazer in hair design, often sporting intricate patterns and designs shaved into his hair. These designs can range from geometric shapes to words and symbols, allowing him to express his creativity and personality through his hair.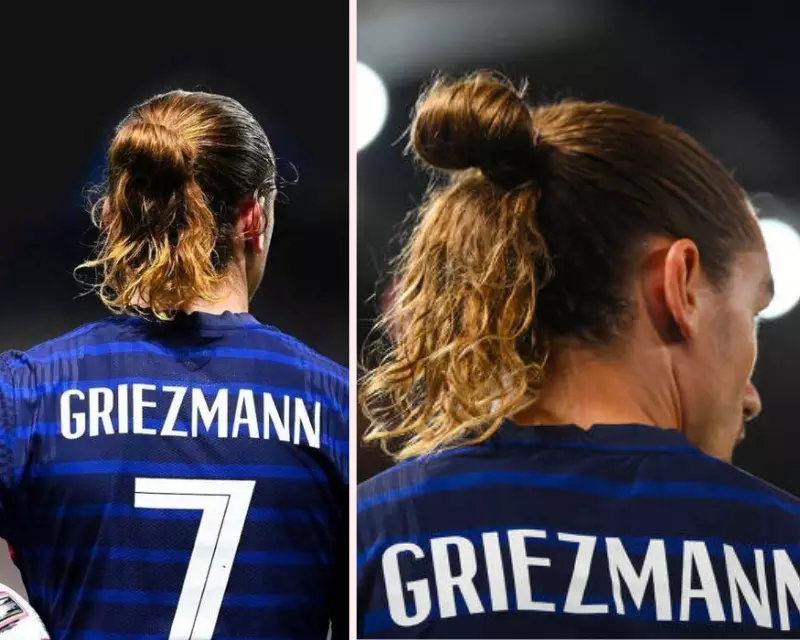 7. Antoine Griezmann's Grizzly Knot
Griezmann's knot hairstyle has become his signature look, making him instantly recognizable. This style involves gathering the hair into a knot and leaving the ends loose, offering a blend of casual and edgy vibes. This is undoubtedly one of the iconic soccer player haircuts out there.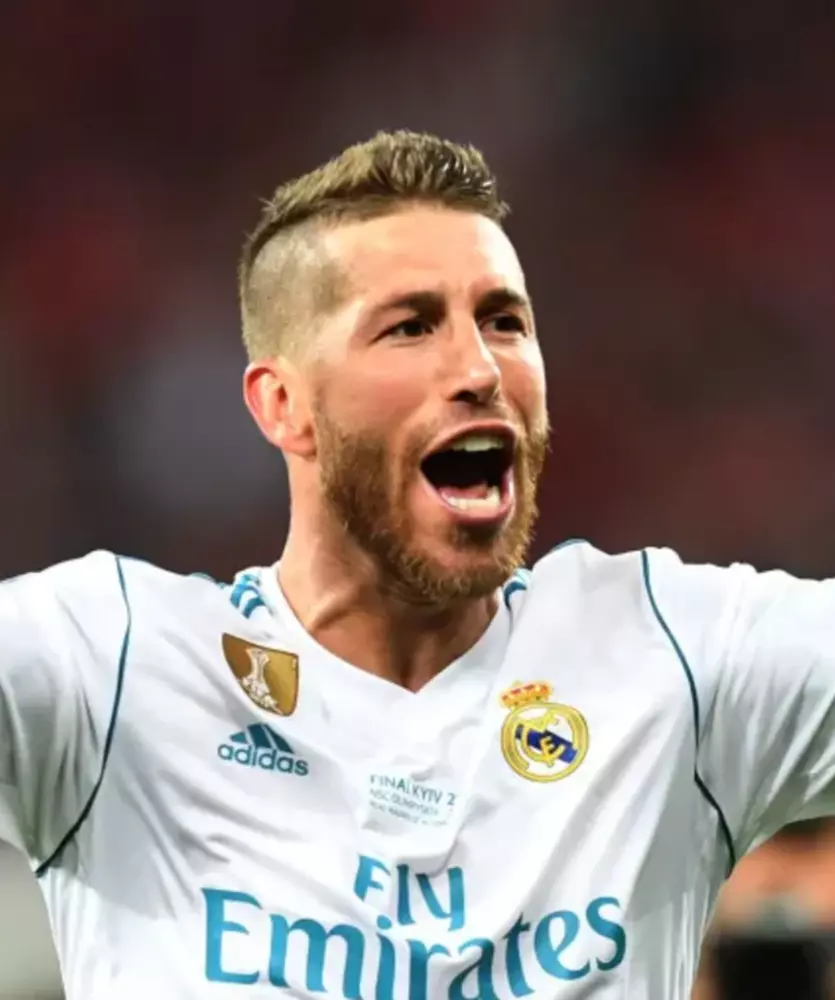 8. Sergio Ramos Faux Hawk
Ramos faux hawk combines edginess with sophistication, making it a popular choice for fashion-conscious men. This style features shorter sides and a longer, styled strip of hair running down the center of the head, creating a modern take on the classic mohawk.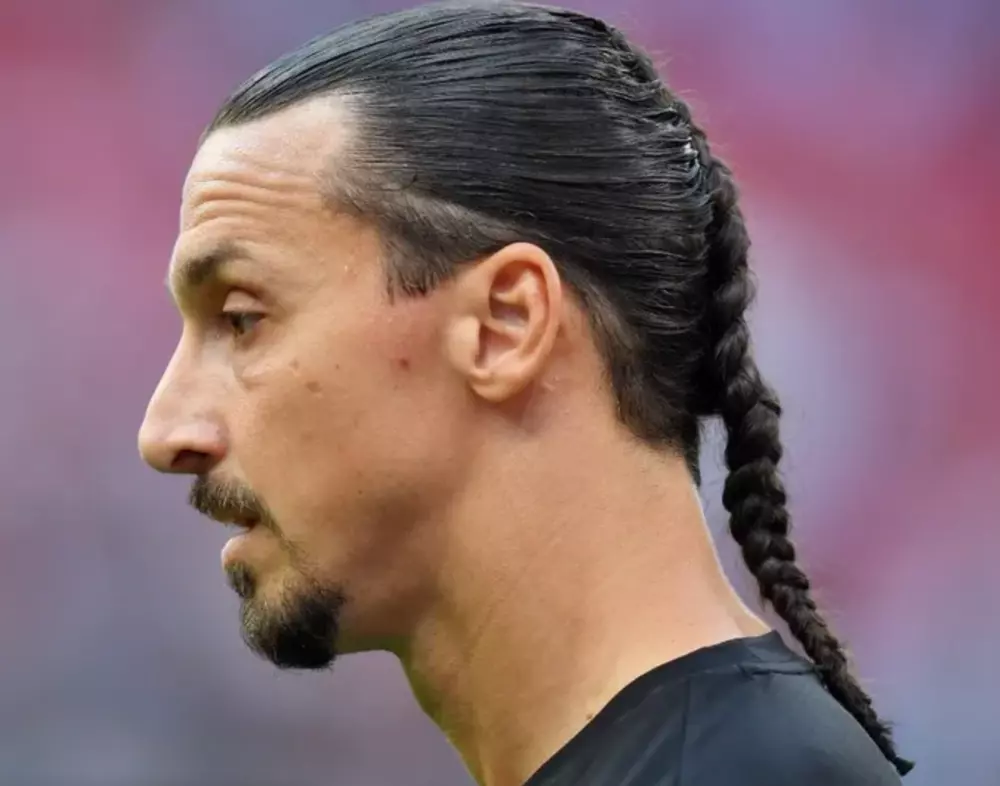 9. Zlatan Ibrahimovic's Braids
In addition to his outstanding on-field abilities, Zlatan Ibrahimovic is renowned for his distinctive and fashionable hairstyles. The braid is one of his most recognizable hairdos. Ibrahimovic has been spotted wearing a braided ponytail, which mixes braids' complex beauty with the classic elegance of a ponytail.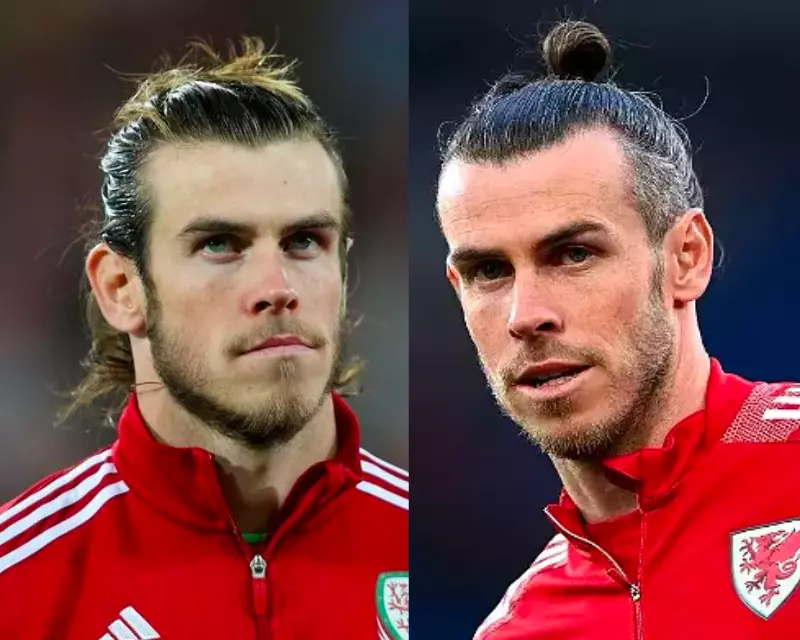 10. Gareth Bale's Man Bun
Bale's man bun is a versatile choice, allowing him to switch between a casual and elegant appearance effortlessly. The hair on top is gathered into a bun at the back of the head, while the sides and back are kept shorter, offering a balanced and stylish look. One of the best long hairstyles, bun and ponytail have been preferred options for many with long hair.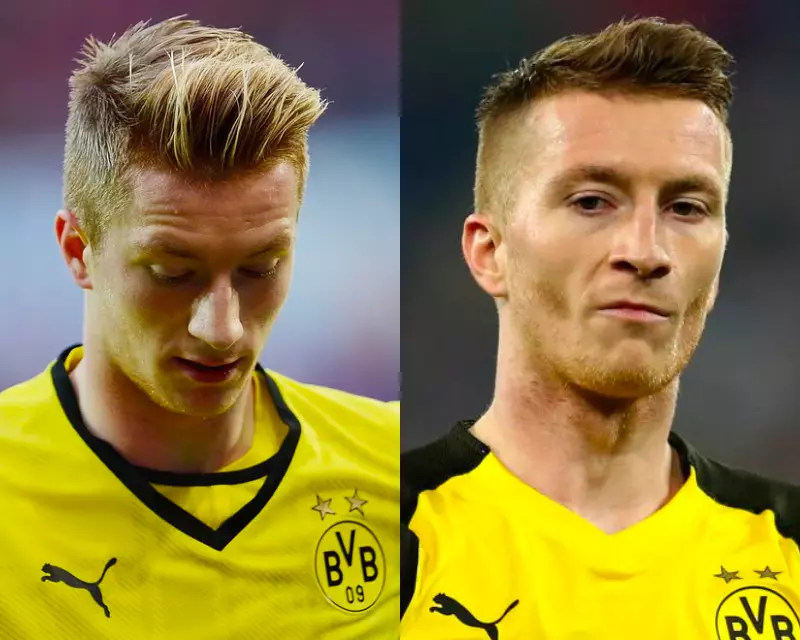 11. Marco Reus Slick Back
Reus' slicked-back hair exudes sophistication and complements his refined playing style. This low fade style involves combing the hair back with a sleek and glossy finish, giving it a polished and elegant touch.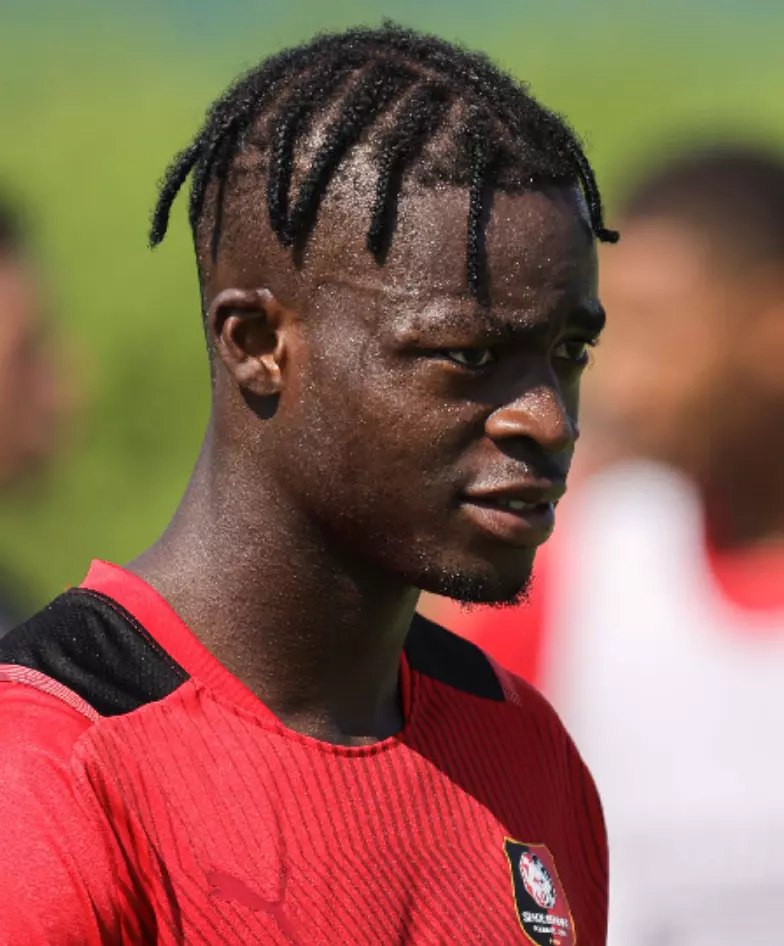 12. Kamaldeen Sulemana Dreadlocks
Kamaldeen Sulemana dreadlocks celebrate his Ghana heritage and bring a unique flair to the field. Dreadlocks are formed by allowing the hair to naturally mat and lock over time, resulting in a striking and culturally significant hairstyle. One of the popular Black men hairstyle, this is one of the stylish ones among soccer players.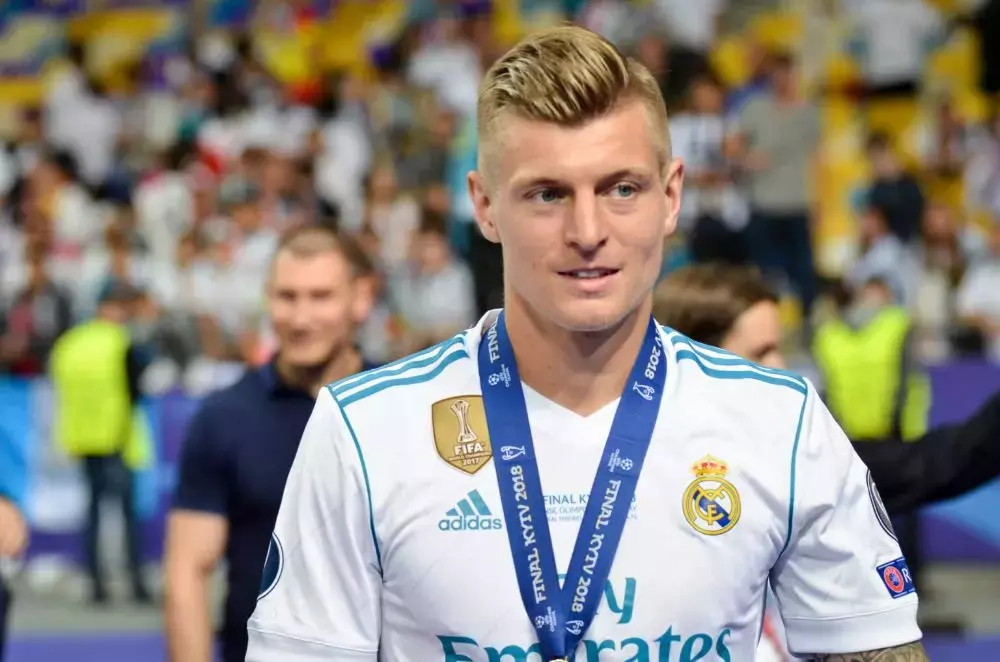 13. Toni Kroos' Side Part
Kroos' side-parted haircut is a timeless classic that radiates professionalism. The hair is neatly parted on one side, creating a clean and structured appearance that's ideal for formal occasions.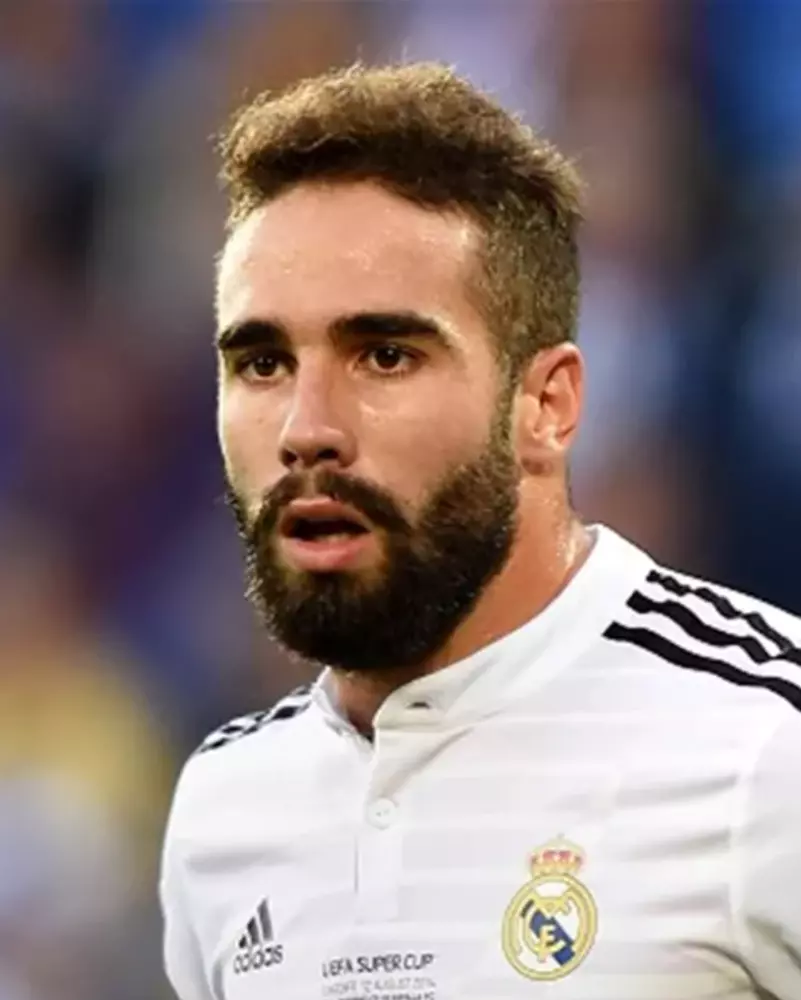 14. Dani Carvajal's Undercut with Beard
Among soccer haircuts with beard, Carvajal combines an undercut with a well-groomed beard for a rugged yet stylish look. The undercut provides a sharp contrast to the longer top, while the beard adds a masculine touch.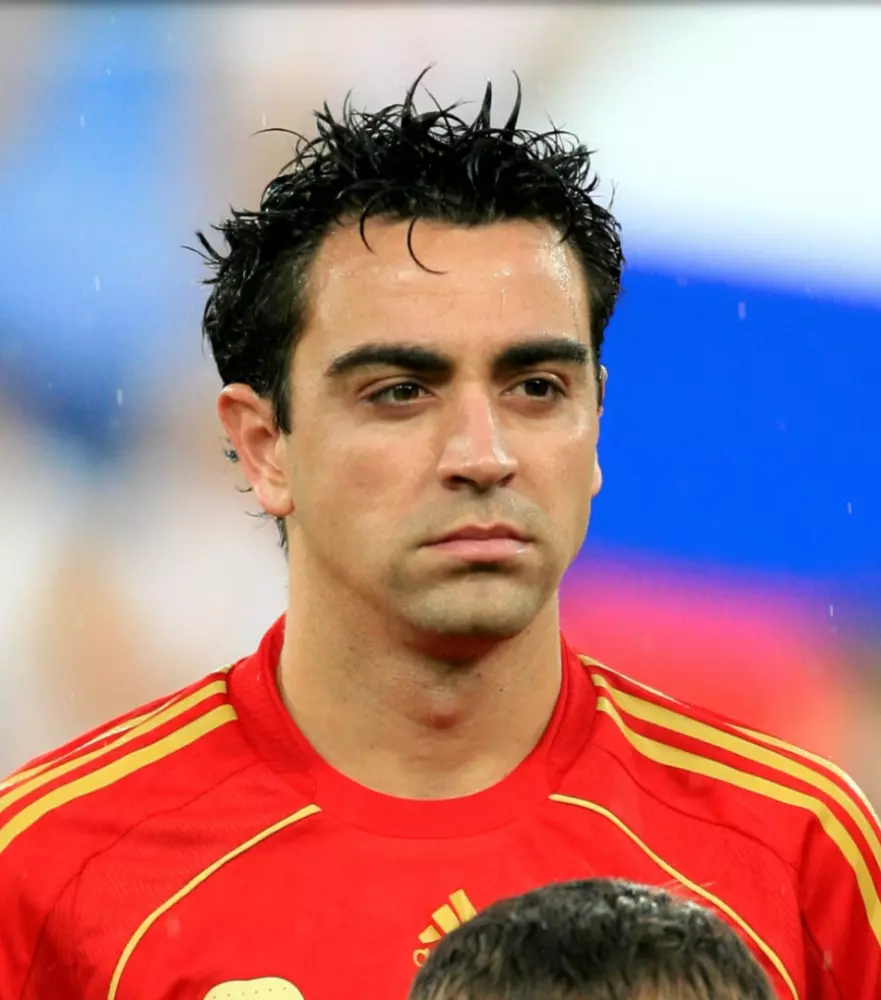 15. Xavi Hernández Messy Spiky
This famous look mixes refinement with a dash of edginess and was made popular by well-known footballers Xavi Hernandez and Lionel Messi. It now stands for self-assurance, uniqueness, and exquisite grooming. This cut embraces texture and volume, giving your appearance more depth and character.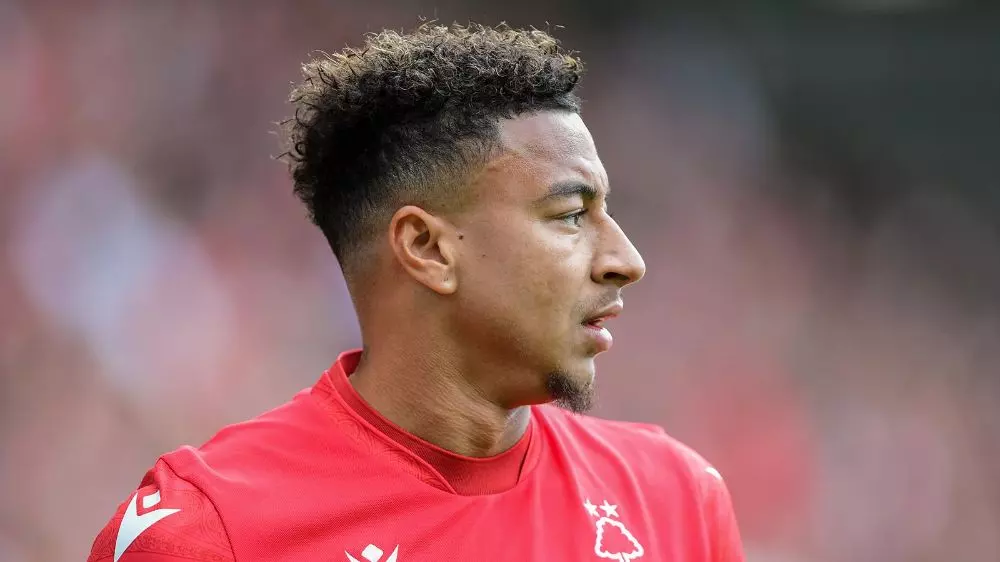 16. Jesse Lingard's Skin Fade
Lingard's skin fade hairstyle is clean, sharp, and contemporary. The skin fade soccer haircut creates a seamless transition from the shaved sides and back to the longer hair on top, resulting in a clean and modern look.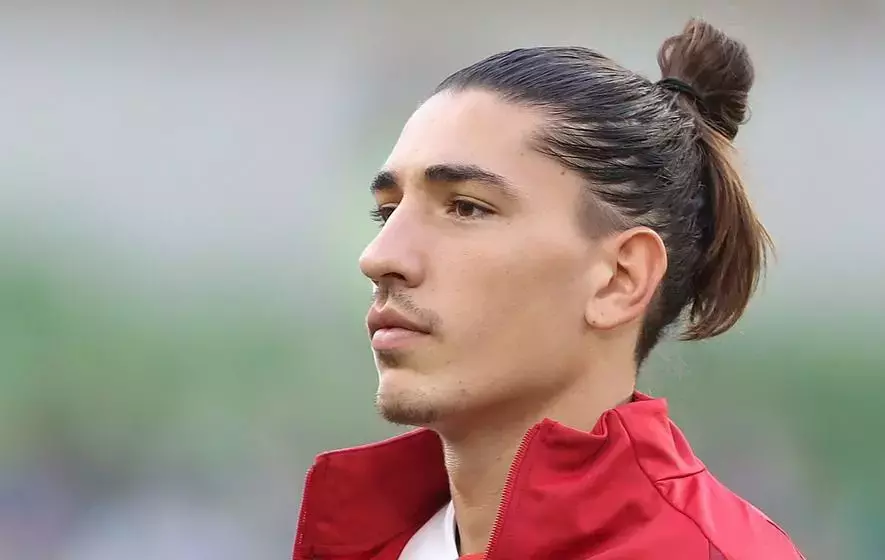 17. Hector Bellerin's Bun and Shaved Sides
Bellerin's unique blend of a bun and shaved sides is both stylish and rebellious. The shaved sides create a striking contrast with the bun, giving it an edgy and contemporary edge.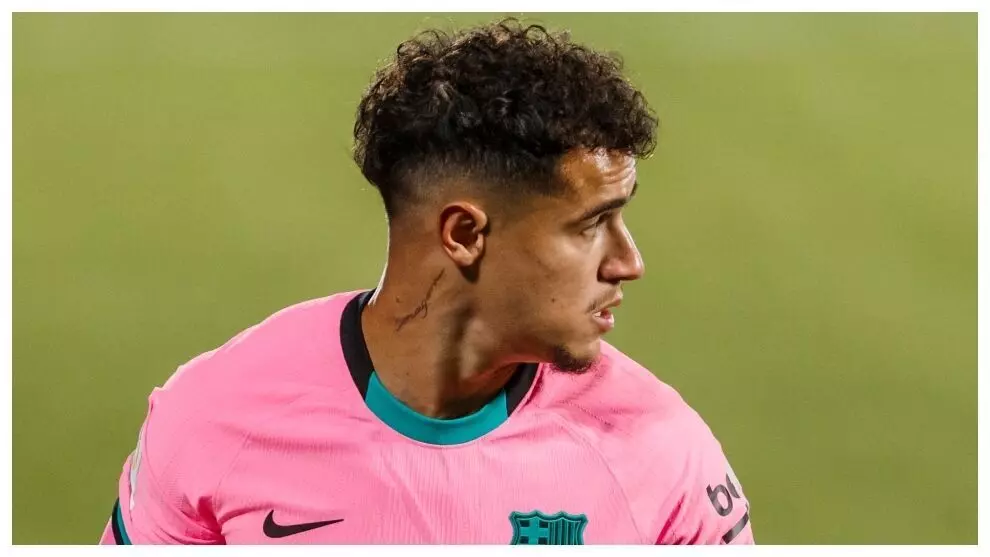 18. Philippe Coutinho's Tapered Afro
Coutinho's tapered afro haircut is a modern take on a classic style. The afro is neatly shaped and gradually tapers towards the sides and back, creating a well-defined and stylish appearance.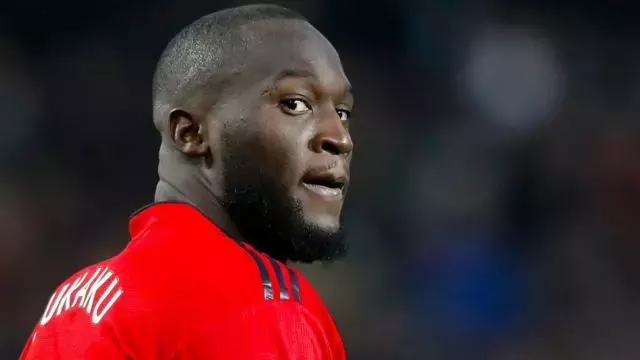 19. Romelu Lukaku's Low Fade
Lukaku's low fade haircut gives him a sleek and refined appearance. The low fade is a subtle variation of the traditional fade, offering a clean and sophisticated look that's easy to maintain.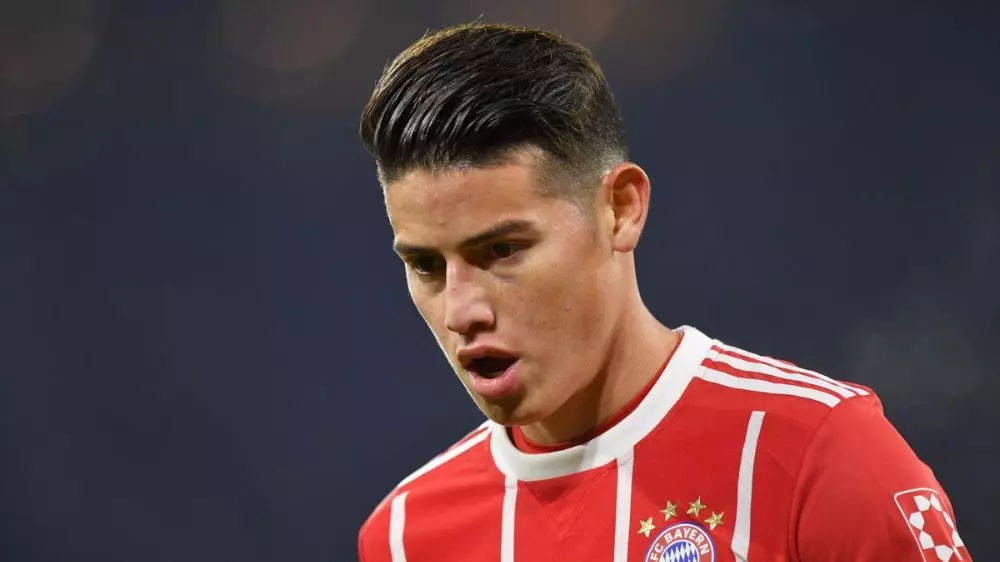 20. James Rodriguez's Side Part Comb Over
James Rodriguez's comb over gives him a distinctive and charismatic look. His short haircut exudes a sense of freedom and individuality.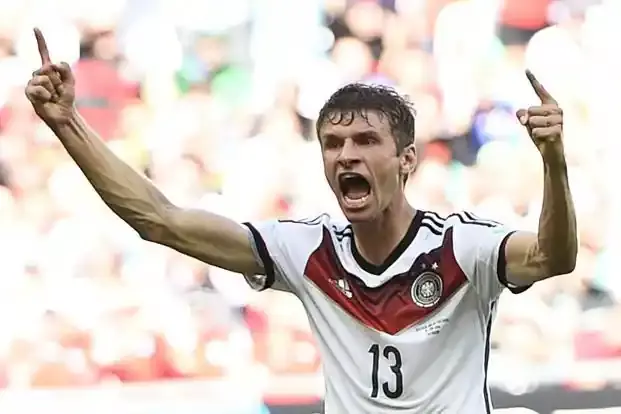 21. Thomas Muller's Messy Texture
Muller's messy-textured haircut adds a playful element to his overall image. This style is all about embracing the natural texture of the hair, creating a tousled and carefree appearance.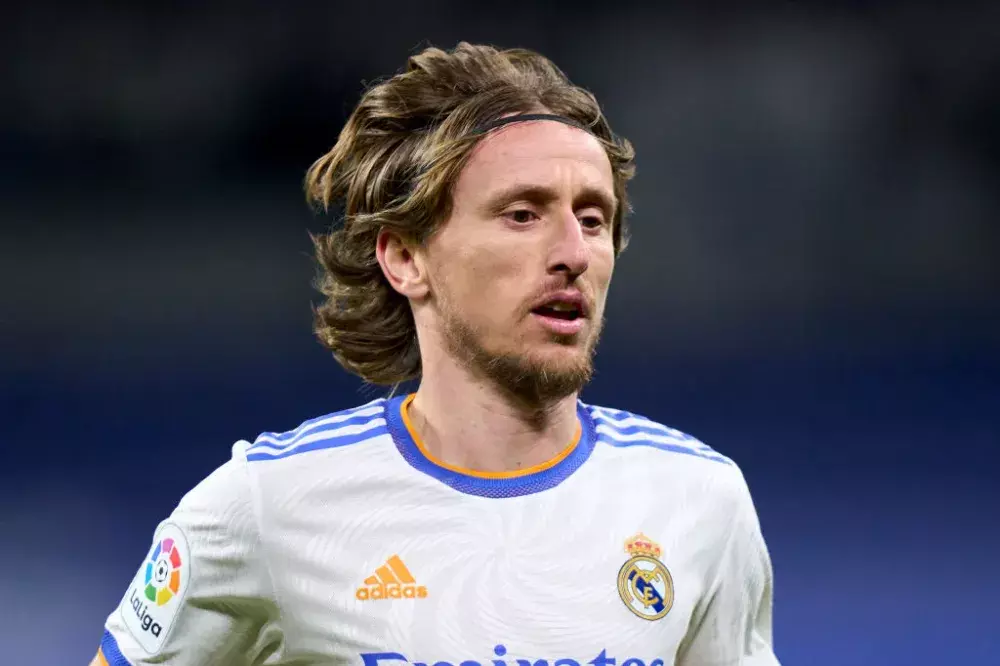 22. Luka Modric's Classy Combover
Modric's combover showcases elegance and sophistication. The hair is neatly combed to one side, creating a timeless and refined look that suits his suave personality.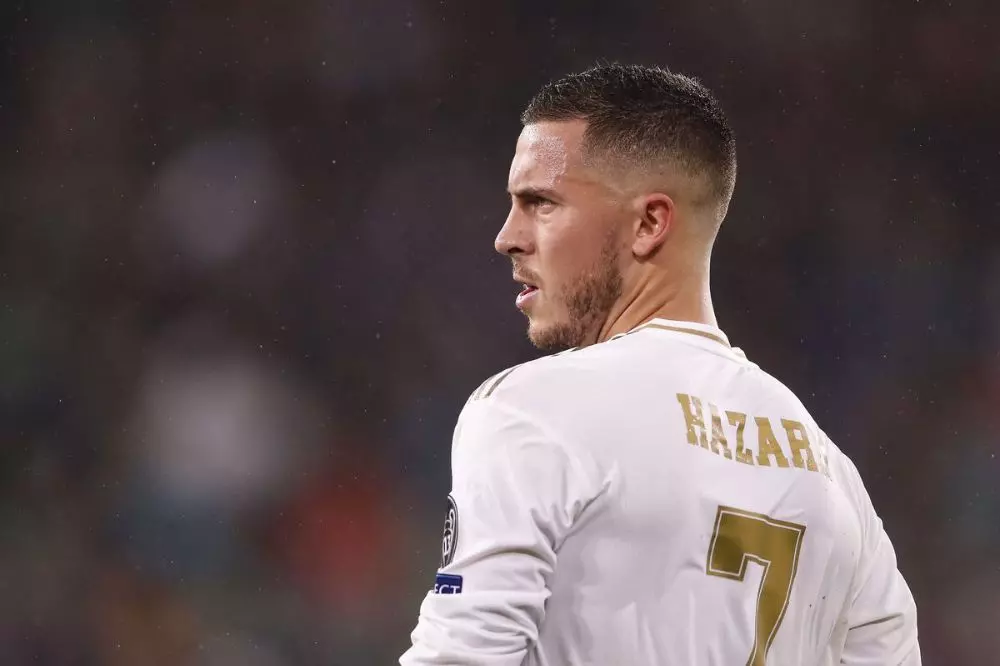 23. Eden Hazard's Spiky Top
Hazard's spiky top haircut is youthful and energetic. This style involves styling the hair on top into short, spiky tufts, giving it a playful and dynamic feel. If you are looking for a receding hairline haircut, then this can be an excellent option.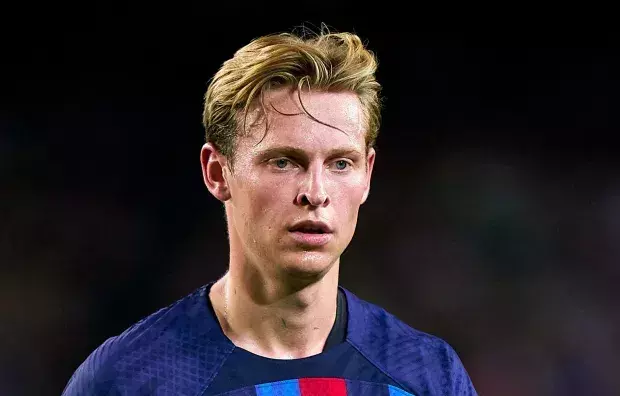 24. Frenkie de Jong's Wavy Crop
De Jong's wavy crop is effortlessly stylish and easy to maintain. The hair is kept relatively short, with natural waves providing a relaxed and fashionable appearance.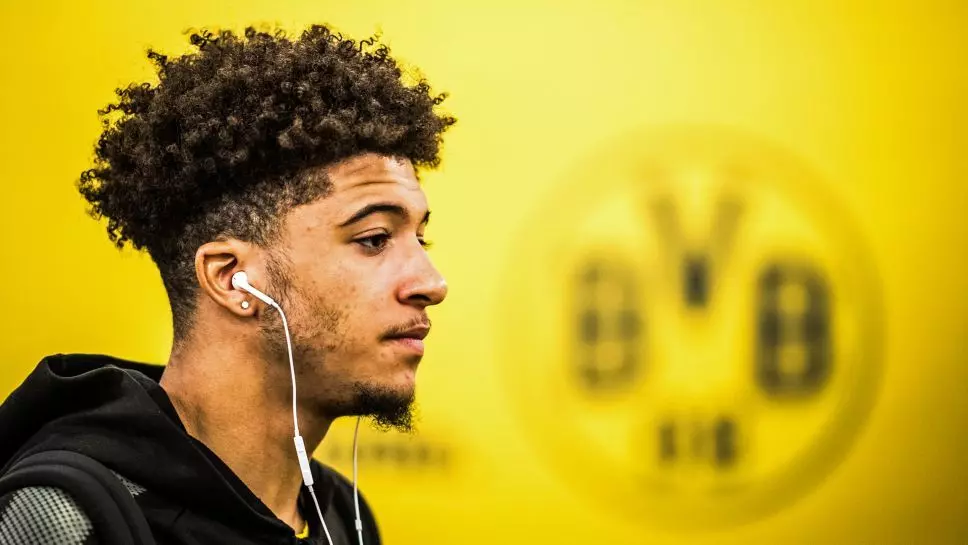 25. Jadon Sancho's Retro Curls
Sancho's retro curls harken back to a classic era of soccer style. With defined curls and a sense of nostalgia, this curly hairstyle exudes a vintage charm that sets him apart.
Soccer players not only excel on the pitch but also serve as trendsetters when it comes to hairstyles. These 25 best soccer player haircuts showcase a wide range of styles, from classic to daring, and serve as inspiration for anyone looking to score big in the world of grooming and fashion. Whether you prefer the clean-cut look of Messi or the bold choices of Pogba, there's a soccer player-inspired haircut for everyone to try. These hairstyles go beyond the field, influencing the world of fashion and allowing soccer players to express their personalities through their unique and stylish choices.