How To Avoid The 9 Most Common Makeup Mistakes
Sweta Mookerjee
Updated At 12 Sep 22
If you are someone who applies makeup, you certainly have made some mistakes. It could be using the wrong shade of foundation or applying too much eye shadow. But don't let these deter you from experimenting.
Know how to avoid the 9 most common makeup mistakes. Lets Begin.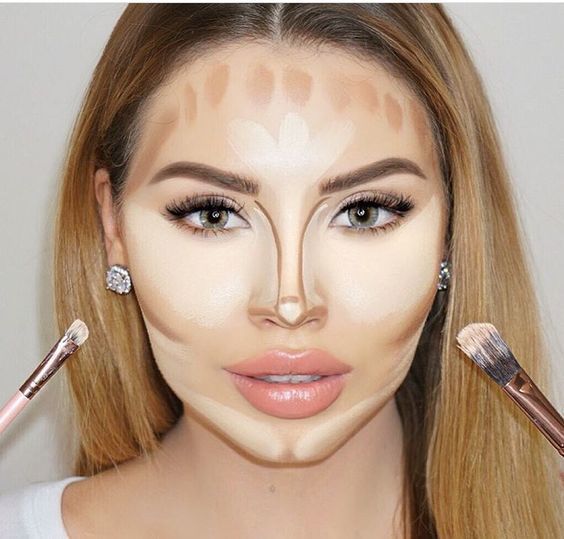 1. Too Much Powder
It's all about the Dewy look now, sure we don't want our T-zone to look shiny but the powdered look isnt what we're going for. But sometimes, we end up powdering our face a little too much and it ends up looking matte instead of dewy. Now don't worry, this doesn't mean you will have to start with your makeup all over again.
A simple facial spray like MAC's Prep and Prime Fix+ is what you need. A few spritzes and your face will start to glow and give you that dewy look you want.
It's also very refreshing and helps set your makeup in.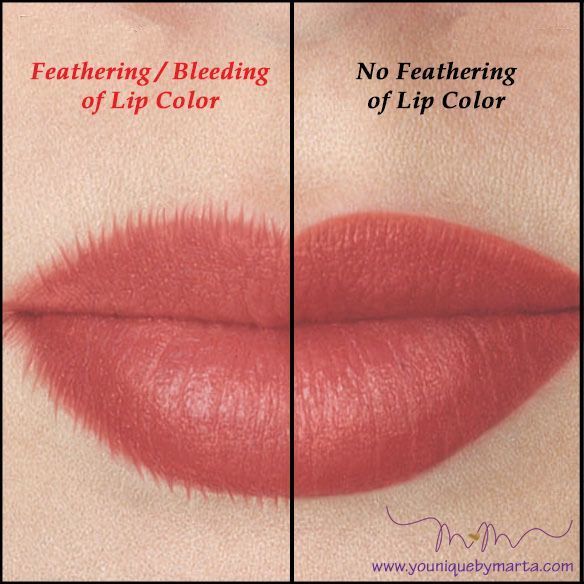 2. Lipstick Woes
This is one of the most annoying things that can happen. You've got a nice lipstick on and are ready to go but one last look at the mirror and you start to notice your lipstick feathering.
Although lip liners or primers are a must, sometimes they aren't handy or you simply like going without it. It's a good thing we have a simple solution for this.
Start by getting a damp ear bud and remove any excess product around your mouth. Next, use a brush and clean away the edges of your lips with some foundation or concealer. This will also give your lips a sharp look and prevent further feathering.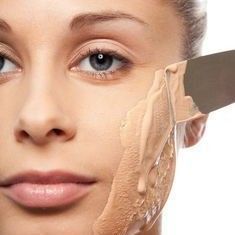 3. Cakey Base
We've all been there, haven't we? Trying to even out our skin but caking it up instead. Well, the good thing is that there is a simple solution to fix this.
All you need is a dab of your moisturizer. Using a light touch, rub it in circular motion around your face. You can then dampen a sponge and remove the excess product.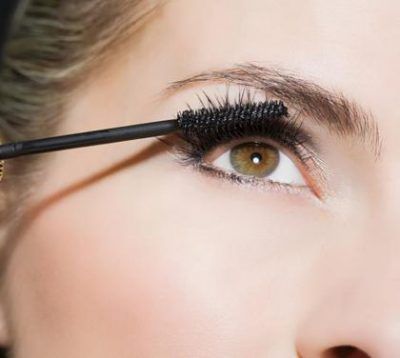 4. Mascara Mistakes
All it takes is a split second for your fingers to twitch and your mascara to be smeared over your lids and the side of your eyes. This is where your ear buds come in handy.
Just dampen the bud and roll upwards at the mark, away from your eyes.
If it's a stubborn mark you can use a bit of makeup remover as well. But as far as you can, try to erase it out as soon as it happens so as to avoid the product to spread.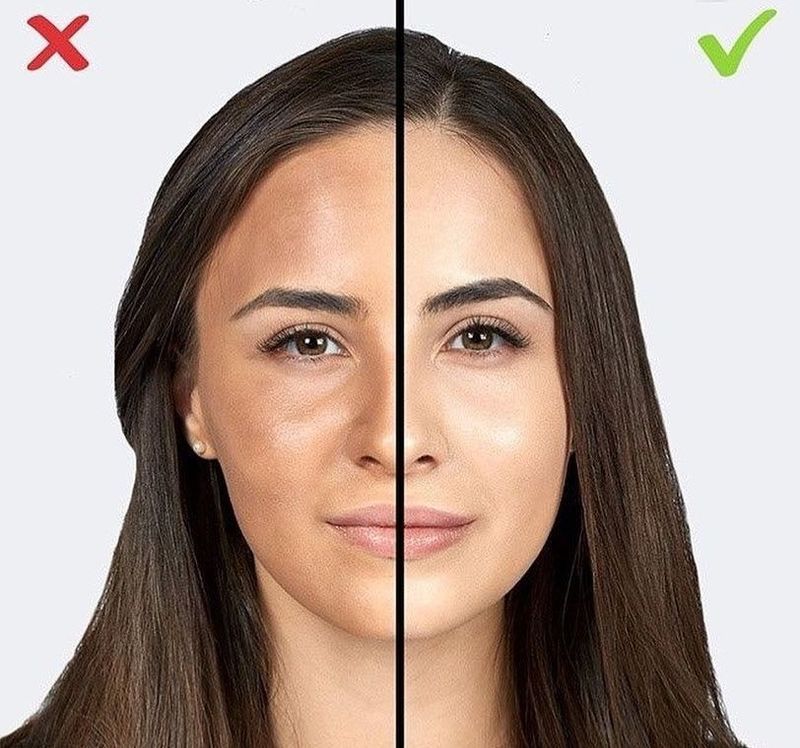 5. Using A Dark Foundation
Not getting your foundation shade right is quite a common mistake.
In case you've found yourself with a foundation that is a shade or two darker than yours, use some moisturizer to fix it.
Blend your face using a damp sponge or blender to sheer it out.
And make sure your foundation covers your neck as well, you don't want to be caught with your neck a different shade than your face.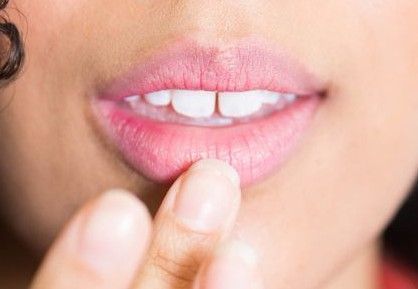 6. Lipstick On Chapped Lips
Dry lips can be a pain to deal with, and they don't look nice. Especially after you've got some lipstick on. But we've got a solution for you. Make your exfoliation and lip balm your best friend!
Before you start doing your face, use a clean toothbrush and brush your lips in circular motion. This helps get rid of the dry skin and plumps it slightly.
Before you apply lipstick, always apply a generous amount of lip balm and let it settle.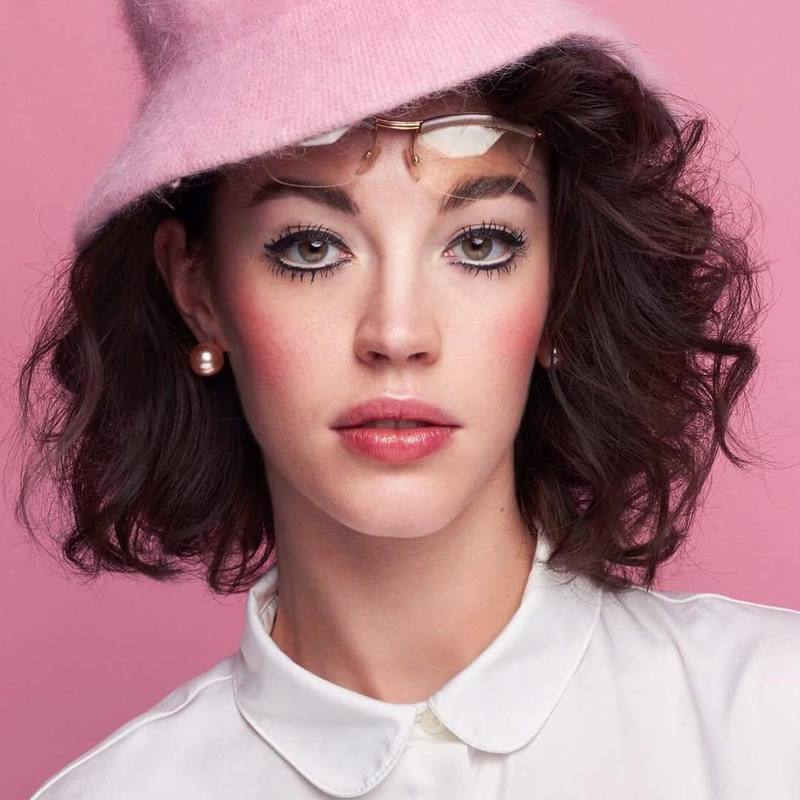 7. Too Much Blush
Blush is a tricky product, the right amount and you look healthy and young, but just a tad bit much can ruin the look. Well, we are not going to let your efforts go to waste because of some extra blush.
Dab some foundation over your cheek or the areas that you want to lighten and get blending.
You can also use the dampened soonge or brush you used for your base, its likely to have some product left and will help reduce the intensity of the blush.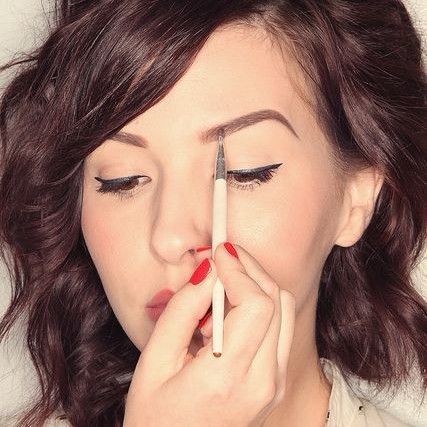 8. Brows Too Loud
Gone are the days of thin lines for eye brows, its all about bold brows now. But sometimes, we end up going a little overboard. The arch ends up looking drawn or the lines look too harsh, and it looks anything but natural. There is a simple fix for this though, all you need is a good spooly or eyebrow brush.
Start by brushing the hairs up, then down and continue to do so this they look natural. This blends the product in and distributes it evenly.
9. Eyeshadow Errors
Blending isn't easy, and for some it doesn't come as naturally as it does for others. There are times when you might end up with more eyeshadow than you intended.
A simple fix to this is using a small amount of concealer and blending the edges out.
This lightens the colour and even allows you to cover it all up.
Another common eye shadow mistake is product fallout. Now one way to battle this is doing your eyes first and then your foundation. But that's for the next time, what when you are left with a full face and pigment fallout under your eyes. Just use a fan brush and some translucent powder and brush off the fallout.
Now that you know the most common makeup mistakes and how to get rid of them, its time to get the best out of your cosmetics, every time!
Related Articles: