Kim Kardashian Makeup Looks
Ankita Ghoshal
Be it her makeup looks or ever-changing appearances, Kim Kardashian never seizes to miss the spotlight. The business and reality TV mogul is always making global headlines with her makeup looks and aesthetics. After all, Kim is credited for putting contouring on the makeup map of the world. Let's look at 25 stunning Kim Kardashian looks to see the makeup icon's evolution over the years:


1. The 90's Red Lip
This picture became viral on the internet because of her simple makeup and brownish-red lipstick. Surprisingly, this is a picture from the '90s when she was just in seventh grade. The young Kim K is undoubtedly a delight to watch!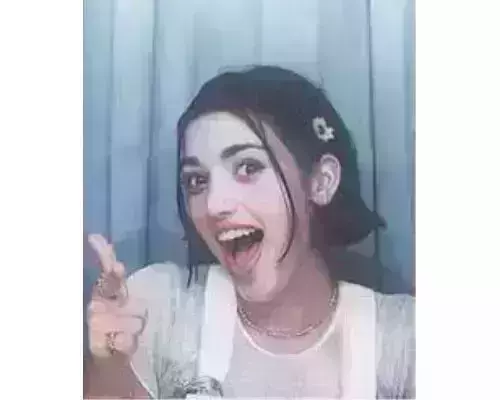 2. The Minimal Makeup
Be it the brownish-nude lip or the bold brows- we are loving everything about this Kim K makeup look. It is her very own take on the iconic nude-lip lifestyle of Drew Barrymore. Young Kim with her '90s tendrils, bob haircut, and minimal makeup is giving us serious goals here.
3. The Smokey Eye
This picture from 2006 is proof that Kim Kardashian has been killing it with her makeup inspo for years. In this era, she was known for her lip gloss, smokey eyeshadow, blush and lots of self-tanner. Amazing, isn't it?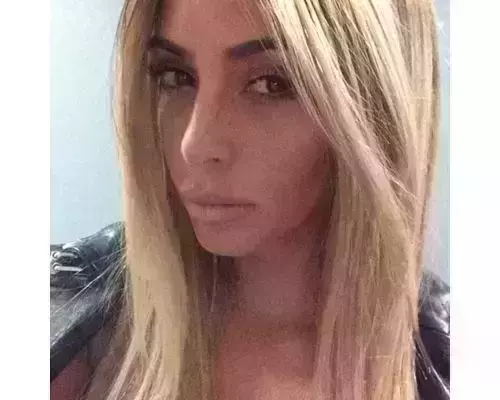 4. The Dirty Blonde
Kim doesn't shy away from dyeing her tresses every now and then and making drastic changes to her appearance. The dirty blonde colours on her long hair look absolutely stunning on her. No doubt, she is the queen of unique hairstyles and hairdos.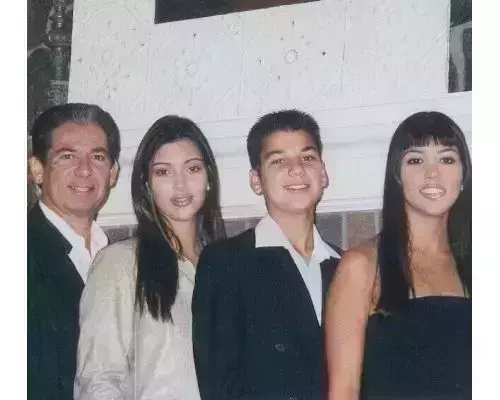 5. The Skinny Brows
Posing with Kourtney and Rob in this 1999 picture, Kim is wearing a nude lipstick here. What catch our eye are her skinny eyebrows that look very unique on her. It was the lip-liner era and she is slaying that as well. You do not need a lot of makeup skills to recreate this look for yourself.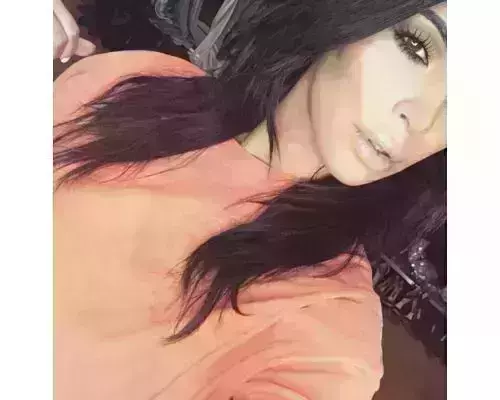 6. The Thick Liner
You can never really go wrong with a thick black eyeliner. It is a classic makeup trick and Kim is slaying it as usual. The dark shadow near the lash lines creates the perfect smokey look that we admire.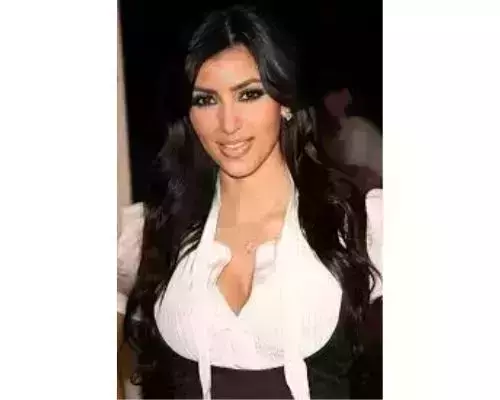 7. The Neutral Makeup
In 2007, Kim surprised us with her a little more toned-down appearance. Her spider-like lashes and hyper-arched brows became a fashion statement for years. Nude lips and dark eyes, by that time, had already become her signature.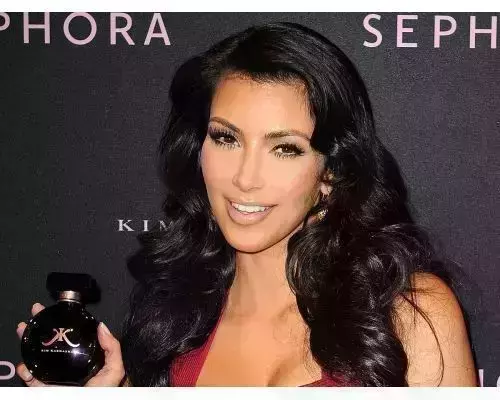 8. The Simple Look
This picture was clicked at the launch of Kim's first-ever fragrance launch. Here, here trademark contouring is very evident. It was also a phase where the celeb was high on lash extensions. The simple and glowing makeup is on point.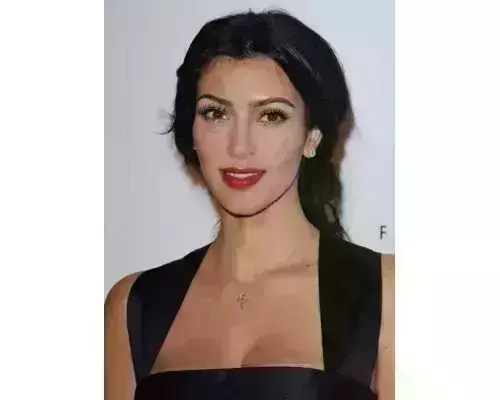 9. The Contour Makeup
Kim's aesthetics remain consistent, even when she plays around with her lip colours. Here, she is sporting a creamy bold lip, natural feathered eyebrows, and a little bronze eye. Her contoured, matte skin is lovely.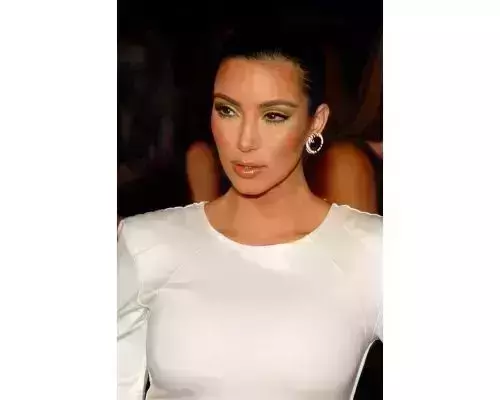 10. The Green Eyeshadow
Kim playing with unique colours on her eyelids is a delight to watch. The green and gold cut crease just tells us how she has always been way ahead of her time and this colour eye makeup is stealing all the limelight.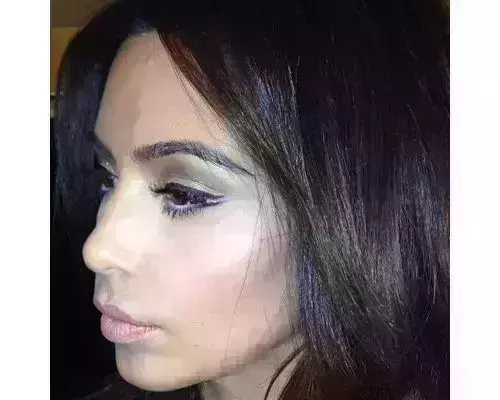 11. The White Liner
You can brighten up your dull makeup with a white eyeliner in seconds. Here, Kim has not put in much effort on makeup and has used the white eyeliner for creating this gorgeous look.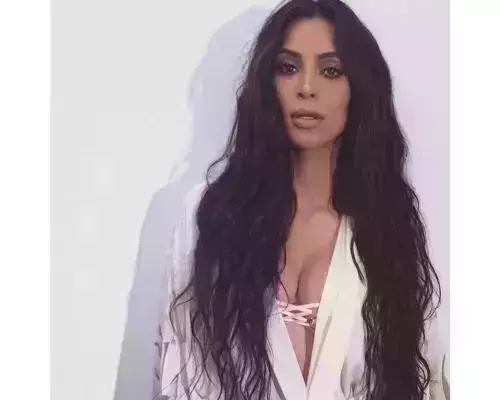 12. The Mermaid Tresses
Kim has used extensions to create this mesmerizing avatar of hers. If you have long hair, you can just use sea salt and styling mousse to get these beachy sea goddess-like locks.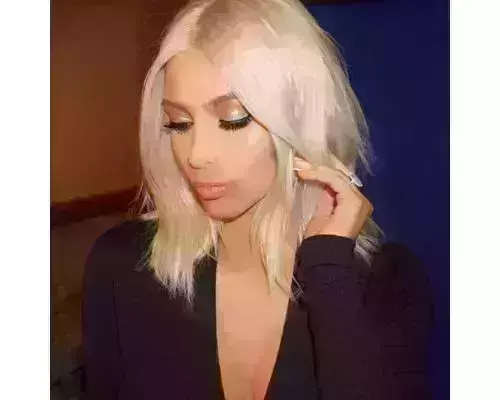 13. The 'Before' and 'After' Contouring
This picture is easily one of the most iconic and internet-breaking makeup pictures of all time. The 'during' and 'after' photos of Kim, posted in 2010, shows the fascinating use of contouring, highlighting, and baking.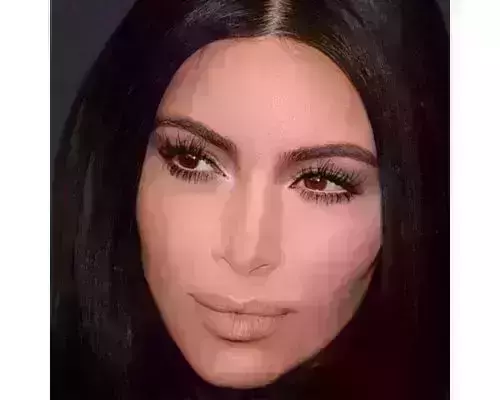 14. The Go-To Makeup Look
Thanks to Instagram, by the year 2012, the whole world knew what Kim's go-to makeup look was. Pale lips, sultry smokey eyes, voluminous false lashes, and cream contour are all that you need to create this stellar look.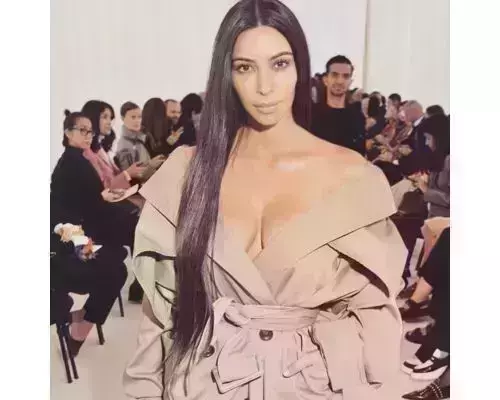 15. The Meta Gala
Kim is always making heads turn with her splendid Met Gala looks. This is one of the famous pictures where she is matching her lip colours with her dress while keeping things simple and minimal. We can't take our eyes off of her.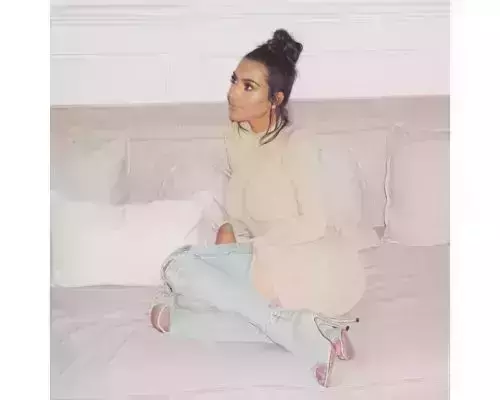 16. The Knot Style
We all love a messy updo but Kim doesn't fail to make that look uber chic. This sophisticated knot style is pretty easy to achieve. Just use bobby pins at the right places and some dry shampoo and you are good to go.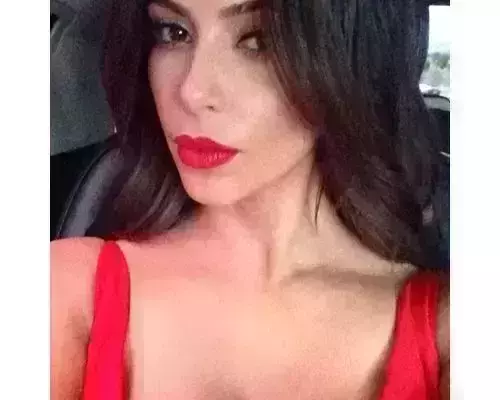 17. The Red Lips
Kim K with her bold red lips and red dress looks like a dream in this picture. The rich lip shade compliments her face very well and also goes beautifully with her dress.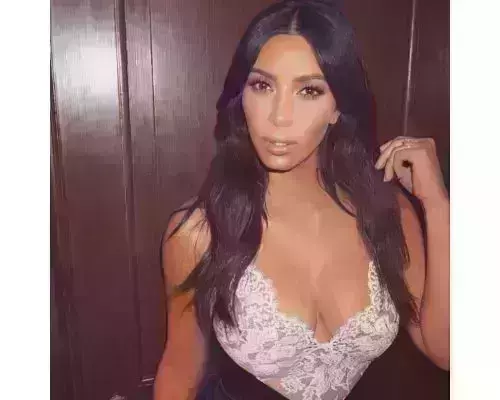 18. The KKW Look
At the launch of her makeup line in 2017, Kim flaunted her mesmerizing contoured avatar which remained iconic for the next years. The KKW highlight and contour kits have been a super hit among the masses.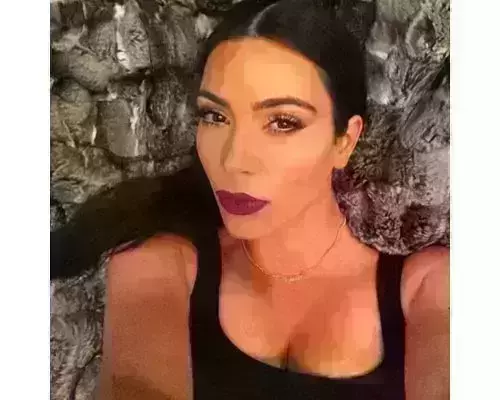 19. The Berrilicious Mouth
Irrespective of which season is going on, berry shades of lipsticks are always trending. Kim makes sure to keep the rest of her face makeup minimal and natural. This makes the statement lips very popping.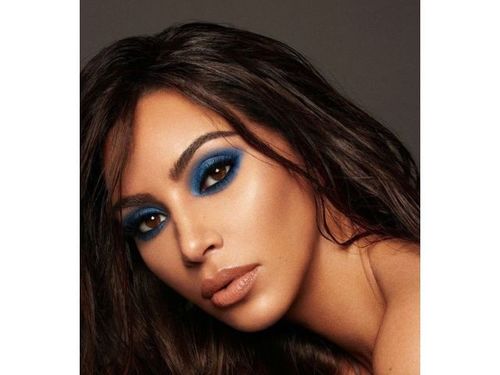 20. The Blue Eye Lids
Kim brought back the 1980s makeup in the 2010s with her cobalt blue eyeshadow and nude lips. It just proved yet again that she can make anything look trendy with her amazing makeup artists and her own finesse.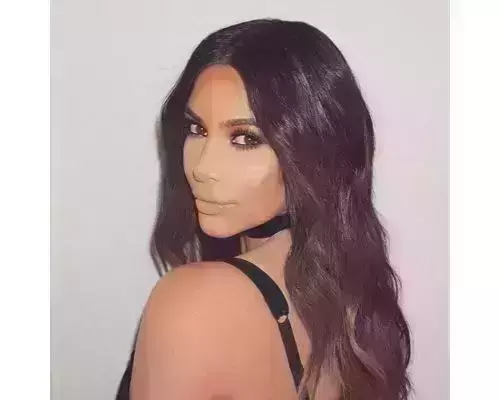 21. The Effortless Mid Parting
With this look, Kim made the 90s' middle part trend extremely cool again. People with oval face shape can totally rock this look with the middle part executed effortlessly.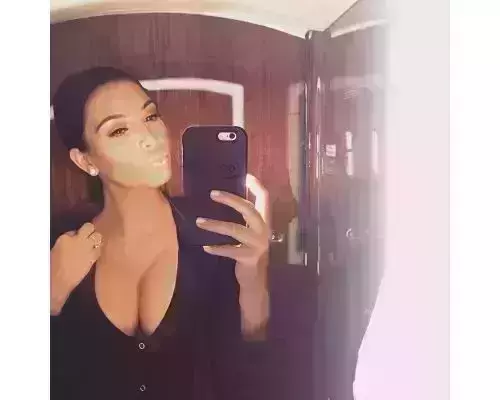 22. The Golden Goddess
Kim makes her olive skin complexion all the more beautiful with bronze and peach makeup. Even you can achieve such amazing looks no matter what the colour of your skin is. Just use the right bronzer and blush and you are good to go.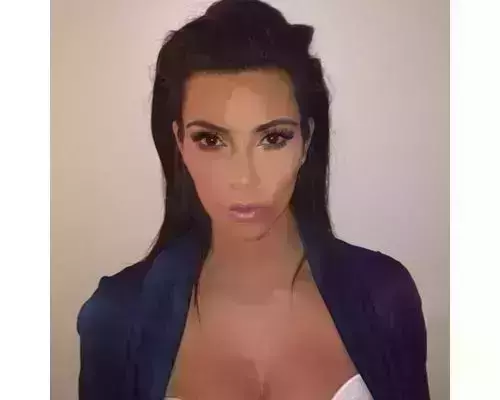 23. The Pull-Back Hairdo
It is not everyone's cup of tea to pull off a bold hair look. Kim is surely not among those! With the perfect volumizing products and mousse, she has nailed the off-duty model look like nobody else can for sure.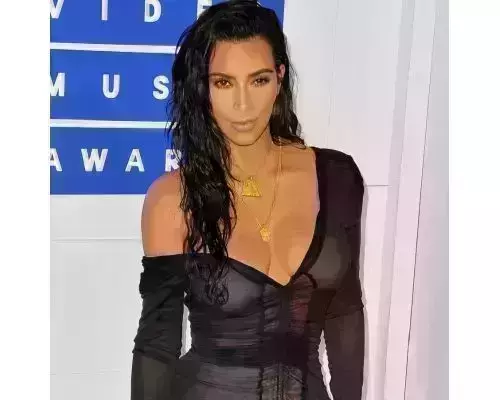 24. The Glamorous Curls
Kim gave a fresh modern twist to the old Hollywood-esque hair curls. Those loose tresses flowing down make for the perfect hairdo for parties and night outs. Do give it a shot the next time you are all dressed up and ready for an event.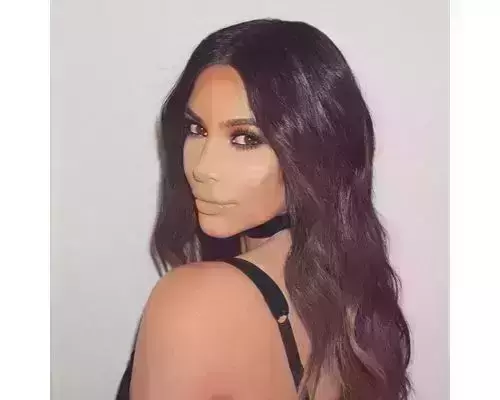 25. The Classic Kim Aesthetic
Even though Kim tries hundred different makeup trends, she keeps coming back to her evergreen aesthetic- bronzed and sculpted skin with plump nude lips and smokey eyes. We love this look and can never get bored of it.
Over the years, we have witness Kim's transformation into one of the biggest inspirations, when it comes to beauty and makeup. Be it her own makeup line or just the way she is, she never fails to be the talk of the town. Love her or hate her, we surely can't ignore her!