15 Best Products From Lady Gaga's Makeup Line Haus Labs
Shalu Bhati
Updated At 18 Sep 22
Want to know about the best of Lady Gaga makeup products? Then, stay tuned. Because this is where we will tell you about the best products from Haus Laboratories that you can try.
Lady Gaga and makeup have had a long relationship. So, it didn't come as a surprise when she launched her makeup line in collaboration with her makeup artist Sarah Tanno. It was not a surprise but it sure was a reason for getting excited. We have all heard how beauty lies in the eyes of the beholder. But, Gaga believes that beauty lies in "how you see yourself". And based on this philosophy, she has given the world the magic of Haus Laboratories.
Want to try out some Haus of Laboratories products but don't know where to begin with? This is why we are here. We will guide you through your very first or perhaps even fourth purchase from this Gaga makeup line. We present to you the 15 best products from Haus Laboratories by Lady Gaga.
Let's begin!
15 Most Popular Products From Lady Gaga Makeup Line - Haus Laboratories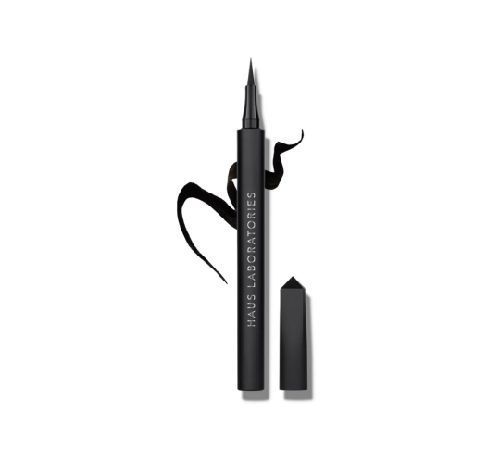 1. Liquid Eye-Lie-Ner Punk
The first-ever Haus Laboratories sales happened on Amazon Prime Day but now this Lady Gaga makeup line has a platform of its own. And the very first thing that you should get is this liquid eyeliner in a matte black shade. Bring your eye makeup look to life with this long-lasting, lightweight, and flake-proof eyeliner whose flexible and superfine tip lets you be as precise as you want to be.
Price: $20
Buy Here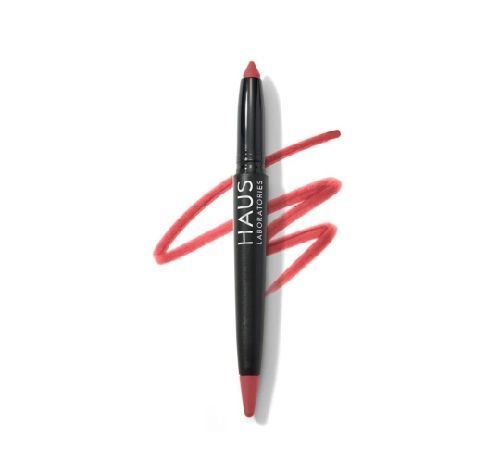 2. Le Monster Matte Lip Crayon Power Move
The Lady Gaga beauty line offers lip crayons in many gorgeous shades. One such fabulous shade is Power Move. This is a soft rose shade with a creamy formula and matte finish. With this Haus Laboratories lip crayon, you can have a smooth, fuller, and bold color that gives you a killer coverage.
Price: $18
Buy Here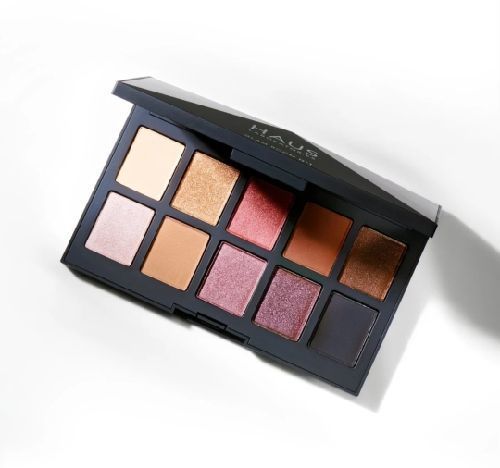 3. Glam Room Palette No. 1: Fame
The Lady Gaga eye shadow palette comes with 10 metallic shades. These shades are universal meaning they suit every skin tone. They give a matte finish and cover all your color needs as they range from pretty pale peach to a dark as night black. Silky, smooth, and easily blendable, these 10 metallic shades allow you to play.
Price: $34
Buy Here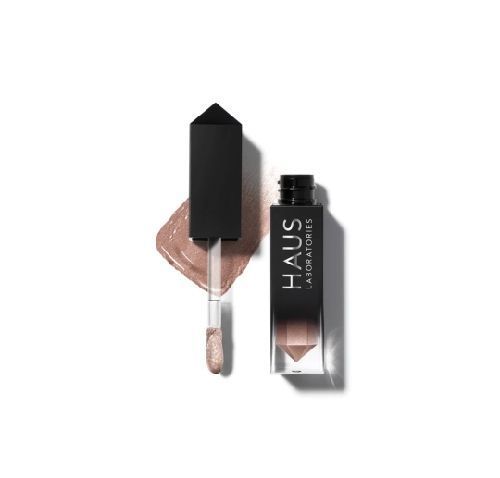 4. Glam Attack Liquid Shimmer Powder Aphrodite
Another best selling product from the Lady gaga eye makeup range is the Glam Attack Liquid Shimmer Powder. It is difficult to find a glitter that sticks to your skin. Glitter has played a major role in Lady Gag's costumes and makeup over the years. Thus, she wanted to make sure, the glitter struggle ends now. With her Glam Attack Shimmer, you can create a glitter based look that won't budge. Aphrodite is a very popular shade and has a champagne-like color.
Price: $20
Buy Here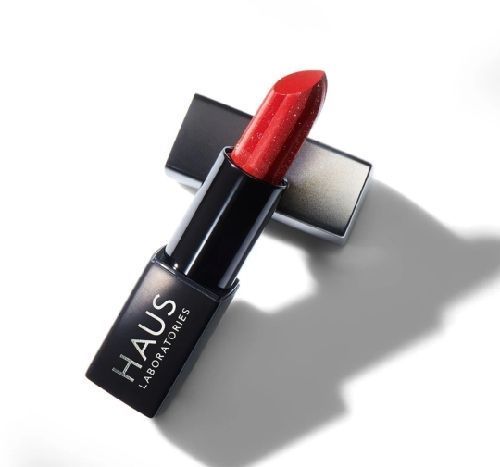 5. Sparkle Lipstick
Red lipstick is a must-have in every makeup kit. What can be better than a universal metallic red that is long-lasting and only needs one swipe to work its magic? The sparkle of this Sparkle lipstick won't let you have the glitter woes. This product from Haus Laboratories is one of the best sellers. And rest assured, all of the Haus products are completely cruelty-free and vegan.
Price: $20
Buy Here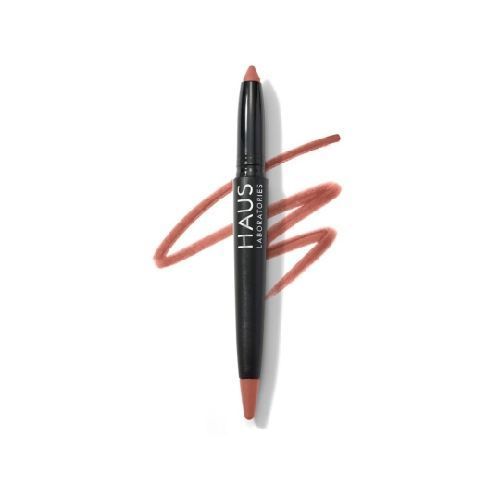 6. Le Monster Matte Lip Crayon Dust
You can never be disappointed with the Lady Gaga cosmetics range even though it is limited to eyes and lips as its categories. Why? Because, whatever the Mother Monster has given us, is a lot more amazing. This Monster Matte Lip Crayon comes in a creamy smooth nude pink shade that blends on lips like heaven. Its matte and water-resistant coverage won't fail to impress.
Price: $18
Buy Here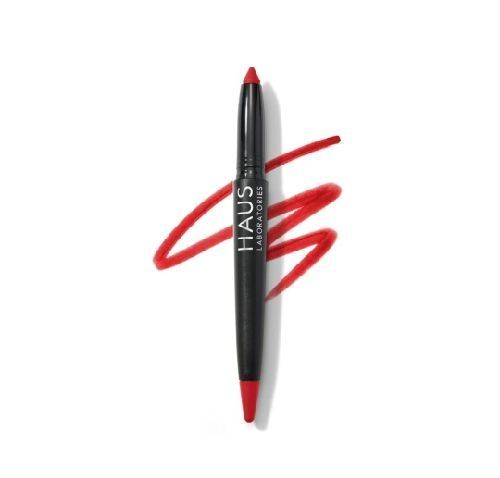 7. Le Monster Matte Lip Crayon 1950
Here is yet another one of the Le Monster Matte Lip Crayons. There is a reason these lip crayons are selling off like hotcakes. They are lightweight, smooth, and provide full coverage. They are water-resistant and give a matte finish. So many qualities in one lip crayon! 1950 is a pure red shade reminiscent of that era. Reds must always find a place in your makeup arsenal and this particular red will fit your needs.
Price: $18
Buy Here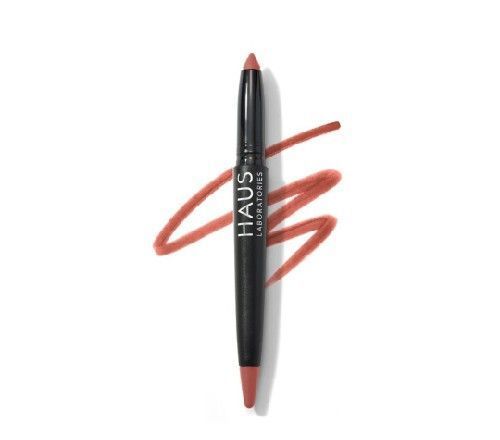 8. Le Monster Matte Lip Crayon Talk Dirty
Just like a good red lip color, you need some nude shades. This is where the Talk Dirty lip crayon from the Lady Gaga makeup range comes into play. It is a nude mauve shade that will make you feel like it is everything that you wanted. This can be the nude of your dreams. Give it a try!
Price: $18
Buy Here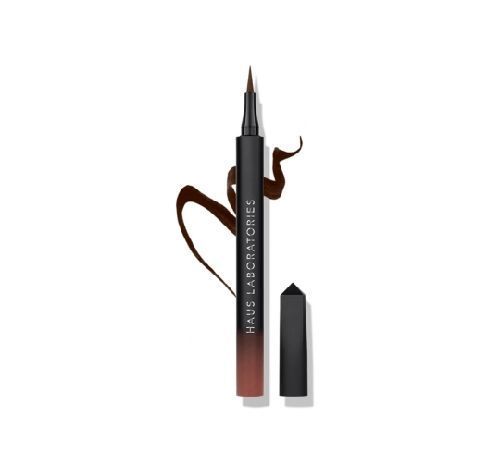 9. Liquid Eye-Lie-Ner Whiskey
Here is another one of the amazing eyeliners from Haus Laboratories. This Lady gaga eyeliner will give your eyes a fresh change from the regular black. Black is good but it is time that you also tried a rich and deep chocolate brown. Its formula is so smooth that you don't need to tug at your eyes. It is practically weightless and gives a demi-matte finish.
Price: $20
Buy Here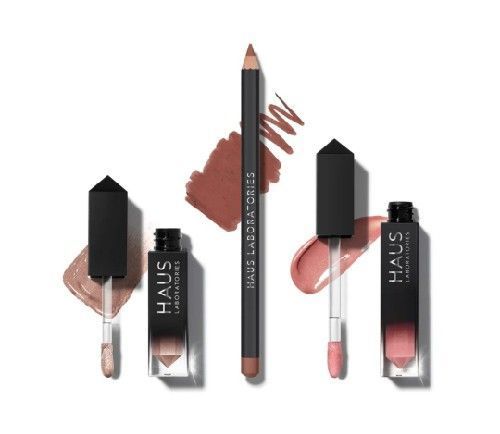 10. Haus Of Goddess
Haus of Goddess is one of the bestselling collections of Haus Laboratories. In this collection, you will find a set of neutral-toned products. It contains the Glam Attack in Aphrodite, RIP Lip Liner in Myth, and Le Riot Lip Gloss in Venus. These mid to neutral-toned shades are aimed to give a natural versatile look that embodies the beauty and nature of goddesses.
Price: $49
Buy Here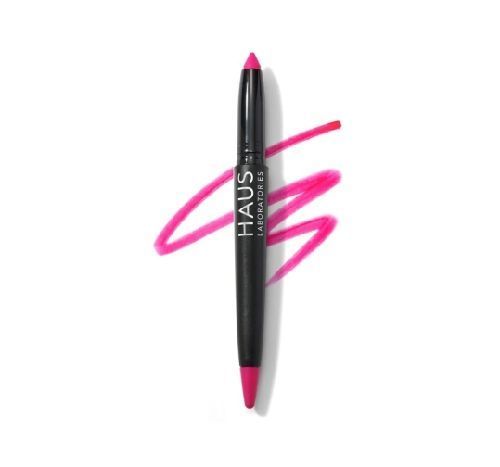 11. Le Monster Matte Lip Crayon Hot Rod
Want to have some fun with your makeup look? Then go for this bestselling Monster Lip Crayon in Hot Rod. It is a neon pink shade that hints at a flirty, fresh, and bubbly personality. Change up your regular warm and neutral-toned makeup with a pop of color. Did you know these lip liners come with a Lip-boosting complex? Combined with crushed pigments, this complex helps you achieve fuller and smoother looking lips with a great color payoff.
Price: $18
Buy Here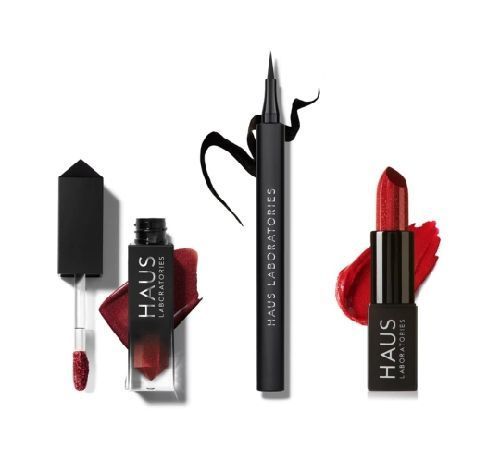 12. Burlesque Set
Here is another bestselling collection from the Lady Gaga makeup range. The Burlesque set aims to give you a seductive look and combines products with a beautiful red and bold finish. It comes with Glam Attack Metallic Crème in Glamour Puss, Sparkle Lipstick in Burlesque, and the Punk Liquid Eyeliner. Combine these and you will get a bold and mesmerizing look that will make people go weak in their knees.
Price: $46
Buy Here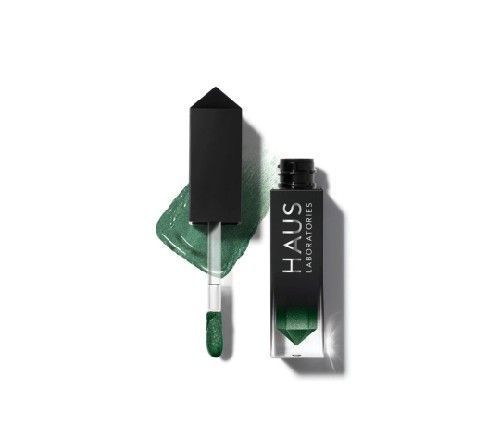 13. Glam Attack Liquid Shimmer Powder Dynasty
All of the Haus beauty products are multipurpose. This means that they serve more purposes than they are intended for and can be used all over the face. Lady Gaga uses these on her eyes as well as cheeks. And so can you. This Glam Attack Liquid Shimmer from the Lady Gaga makeup range is the color of our dreams. Its beautiful emerald green color is versatile and will give you a magical makeup look for sure. What is interesting about these shimmer powders is that they are all ophthalmologist tested.
Price: $20
Buy Here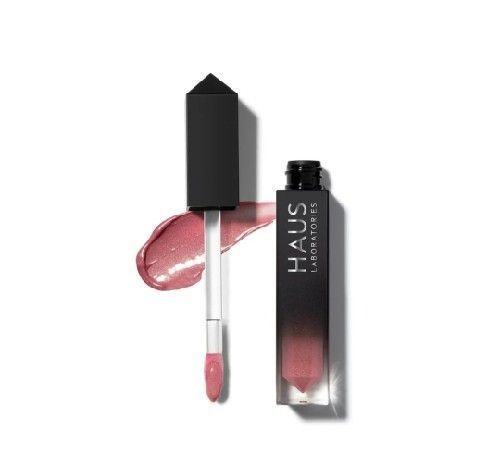 14. Le Riot Lip Gloss Ethereal
This list of the best products from the Haus beauty range would be incomplete without the mention of the Haus Laboratories lip gloss. The Le Riot Lip Gloss in Ethereal is true to its name. This shade is a sheer pink with the power of causing a riot. It is lightweight and comfortable. It has a reflective shine that gives you volumized and fuller lips. Its unique gel formula is perfect to be used as the top layer. What's more? This lip gloss won't dry your lips.
Price: $18
Buy Here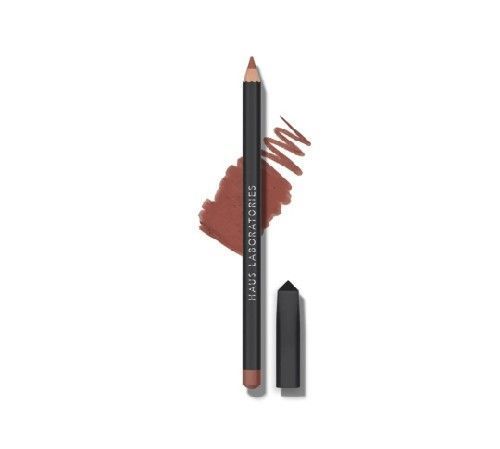 15. RIP Lip Liner Myth
This highly pigmented and long-lasting lip liner shows just how good the products by Lady Gaga Haus Laboratories are. It gives you a comfortable wear that is precise and has a demi-matte finish. This liner in Myth is a mid-tone neutral mauve. You can use it to fully cover your lips and give your lipstick a strong base.
Price: $16
Buy Here