27 Stunning Balayage Blonde Hair Ideas For 2023
Shalu Bhati
Updated At 01 Jan 23
Are you looking towards changing your hair? Do you want to add some color to your boring tresses without being too obvious about it? Then the balayage blonde hair is your best bet.
A blonde balayage is not only the color of the season but of the whole year. It has been in vogue for quite some time and is here to stay. Wherever you look, you will find a lot of people with a balayage. But don't worry. A blonde balayage can be customized and suits all natural hair colors from red to brown to black. Balayage on black hair and blonde hair especially look stunning. This style of coloring hair allows you to express your individuality while looking chic at the same time.
Keep scrolling and get inspired for your next salon visit with our 27 stunning balayage blonde hair ideas for 2023.
Let's begin!
27 Best Balayage Blonde Hair Ideas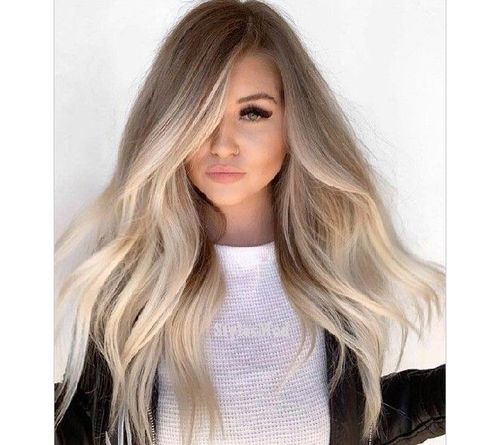 1. Stunning Balayage Blonde Hair
A blonde balayage looks natural and glamorous at the same time. Take this hair idea of balayage highlights for instance. The platinum blonde shade has been blended in so seamlessly with the rest of the hair so that there are no harsh lines to create a distinction between the two different shades.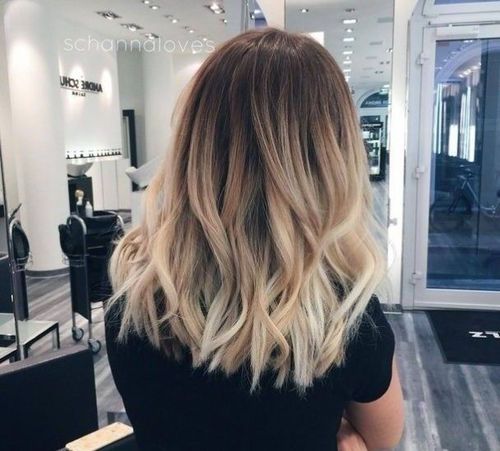 2. Amazing Icy Blonde Balayage
Channel your inner ice queen with this beautiful icy blonde balayage. The cool undertones go perfectly with the darker roots to create a soft and contrasting effect.
If you want to know more about balayage vs highlights and how these 2 are exactly different, do check out our guide on the same. Our guide can help you to explore all the various options available to style your blonde hair.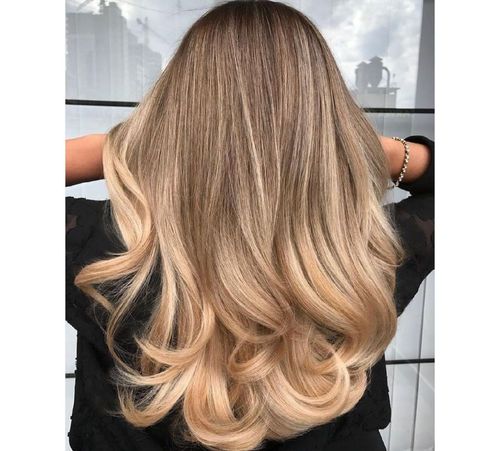 3. Blonde Balayage With Beautiful Curls
This blonde balayage is a flattering mix of two blonde shades and is prominent towards the ends. The curls look even more defined. It is full of depth as well as dimension. There are also some subtle babylights in the same blonde shade.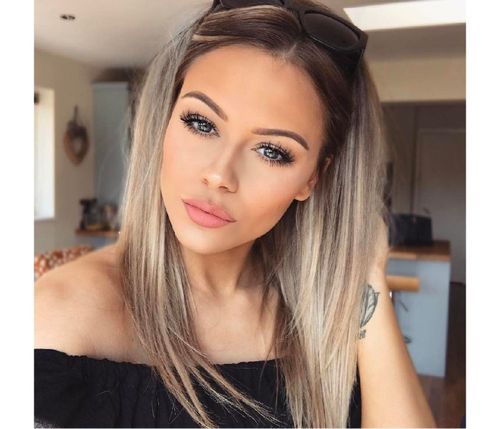 4. Ash Blonde Balayage
An ash blonde balayage suits darker hair colors extremely well. Case in point is this hairstyle. You can go subtle with your ends or go full in and have your stylist start coloring your hair at the eye level. Ash brown balayage is another stylish hairstyle that one can opt for if someone is looking for a hair makeover.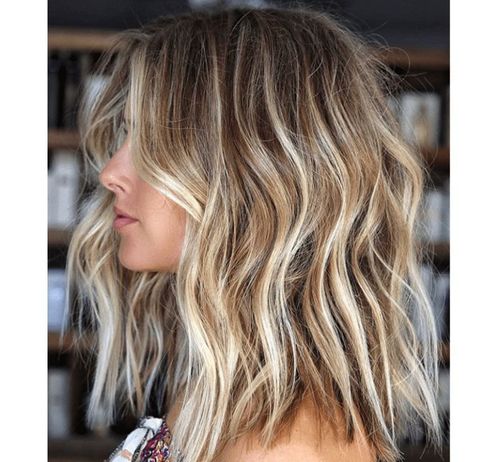 5. Wavy Balayage Blonde Hairstyle
This wavy balayage blonde hair idea looks seriously amazing. It is a mix of a variety of shades and adds to the messy beach vibes. This beautiful combination of brown and blonde with babylights and lowlights is one of our many favorites if you are looking to go for balayage hair.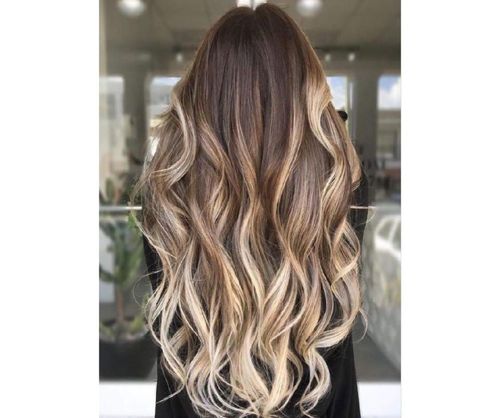 6. Brown To Blonde Balayage
Don't be afraid of choosing lighter blonde highlights for your darker hair. Case in point is this gorgeous blonde balayage that goes from a darker brown shade towards a lighter blonde. This blonde balayage on brown hair looks gorgeous and can transform your look completely. If you are confused and are looking for inspiration for dark blonde balayage then this can suit you perfectly.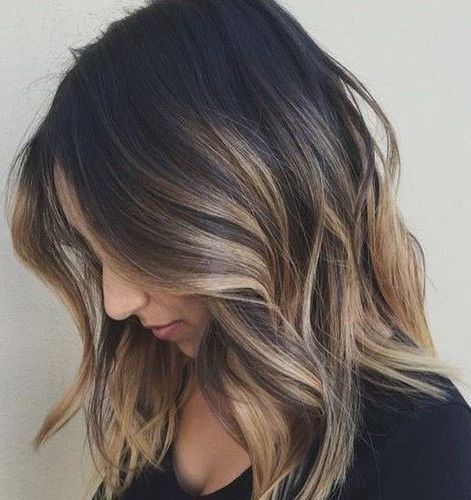 7. Beautiful Blonde Balayage On Black Hair
A blonde balayage looks stunning on black hair. A case in point is this particular hairstyle. Notice how the strikingly lighter blonde shade is adding depth and dimension to the hair to create an uber glam look.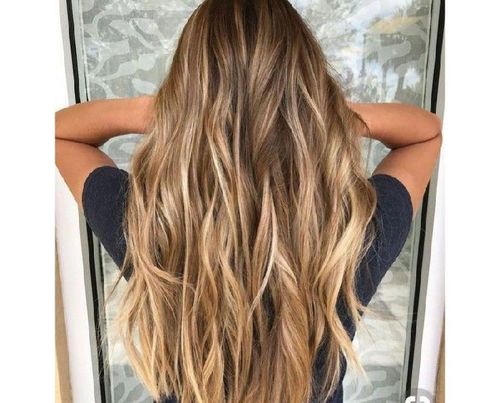 8. Light Brown To Blonde Balayage
A light balayage looks stylish and perfectly matches a light brown shade of hair. This is a subtle yet stunning balayage blonde hair idea for those who don't want to go overboard with the hair color. The beautiful transitioning effect from light brown to blonde creates a sun-kissed look that you will love. This brown balayage is one of the prettiest hairstyles you would ever see.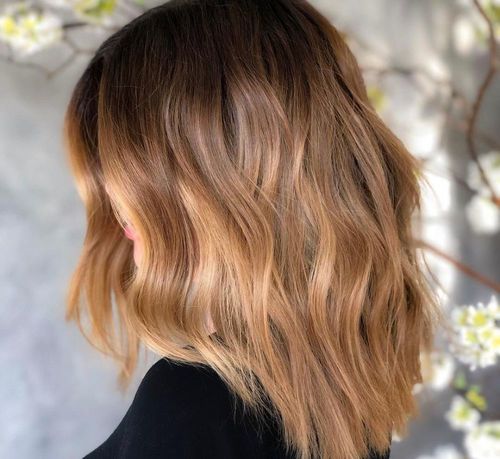 9. Honey Blonde Balayage
Show off your beautiful short hair with honey blonde balayage. Opt for soft curls with the oh-so-stunning honey blonde highlights and ombre to get the most out of your hair color.
If you are looking for more inspiration, do check out our guide on top caramel balayage hairstyles as we list all the popular ones trending this year.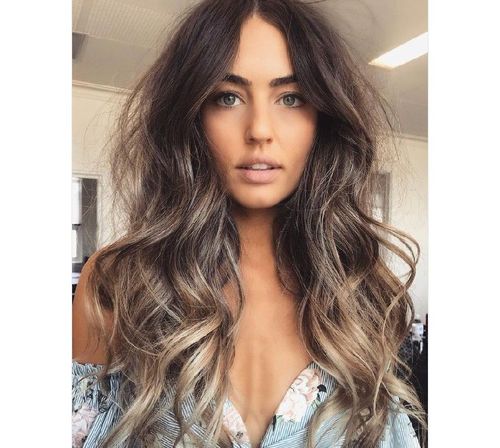 10. Brunette To Blonde Balayage
Looking for something different for your brunette hair? Then go for an ash blonde balayage. The light cool tones present a perfect transitioning base if you are hoping to switch your hair color to a lighter one.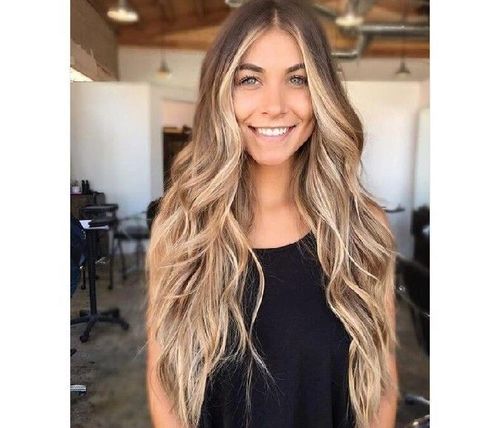 11. Sun-kissed Balayage Blonde Hair
Balayage hair coloring technique is known for giving a natural sun-kissed look like this one. It is a super stylish hair color idea that is doing the rounds all over Instagram. Apart from the natural sun-kissed outcome, there is the "money piece", the face-framing highlight in the front.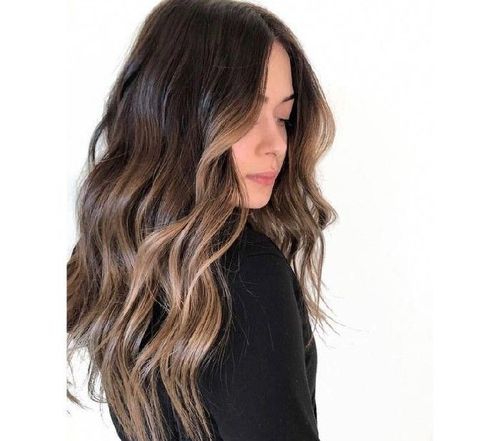 12. Bouncy Balayage Brunette Hair
Here is yet another balayage brunette hair idea. Did we not tell you that blonde balayage works well on dark hair too? The lighter highlights of honey blonde are hard to miss and create a natural sun-kissed look.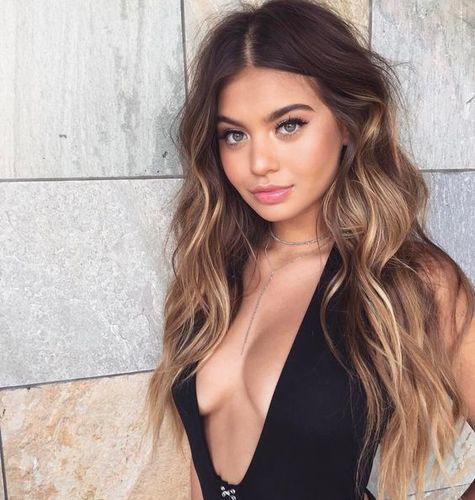 13. Charming Caramel Blonde Balayage
Get your luscious waves colored with highlights as well as lowlights to achieve this stunning caramel-hued blonde balayage. It not only adds dimension to hair but can take a simple look and make it into a gorgeous swoon-worthy masterpiece.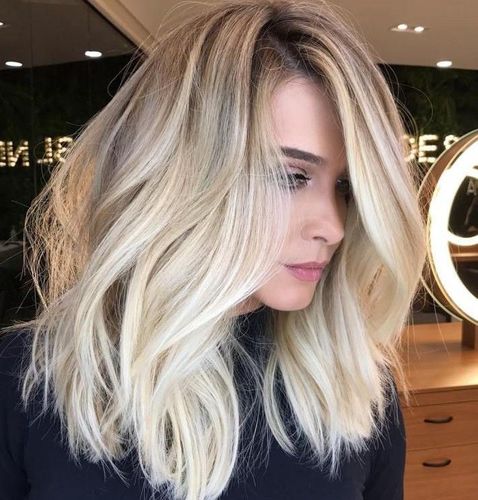 14. Lob With Light Blonde Balayage
Add more dimension and depth to your blonde hair with this light blonde balayage. It starts at the eye level and creates a beautifully dramatic look.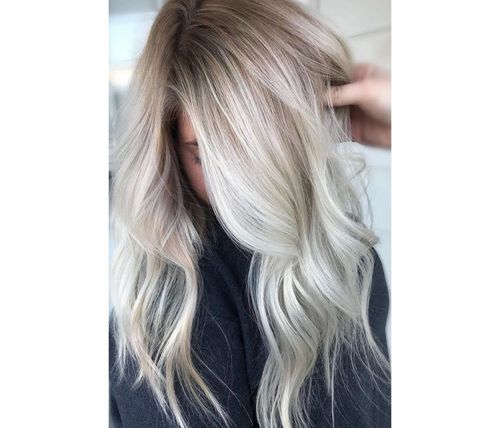 15. Platinum Balayage
A platinum balayage can be altered to suit any skin tone and shade of hair. This one comes with cool undertones and looks very glam.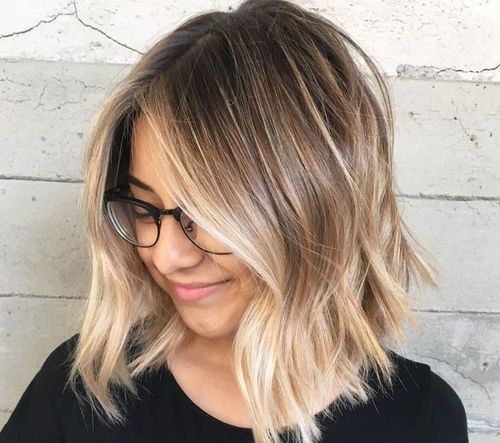 16. Short Blonde Balayage
A blonde balayage is not just limited to long hair. You can get one for your short hair too. Case in point is this shoulder-length bob with a blonde balayage. The wavy texture of the hair is combined with light blonde and honey blonde highlights to create a gorgeous effect such as this one.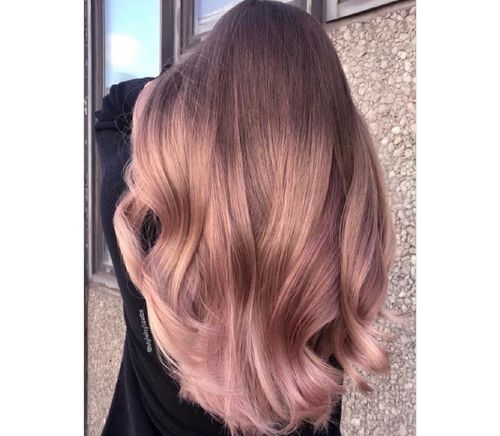 17. Strawberry Blonde Balayage
Any list of balayage blonde hair ideas is incomplete without the mention of the color of the season that is strawberry blonde. This hair color has caught the fancy of the ladies and is here to stay. It is a mix of red and beach blonde and looks stunning on everybody.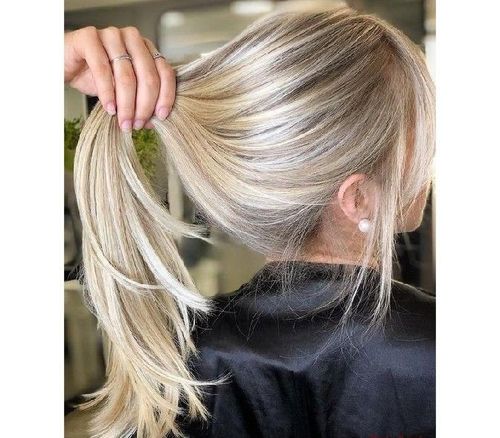 18. Beach Blonde Balayage
Beach blonde hair is the new "it" color of the season. It uses pastel tones to create a subtle yet stunning look like this one. The beach blonde balayage looks even more stunning when the light hits it just right.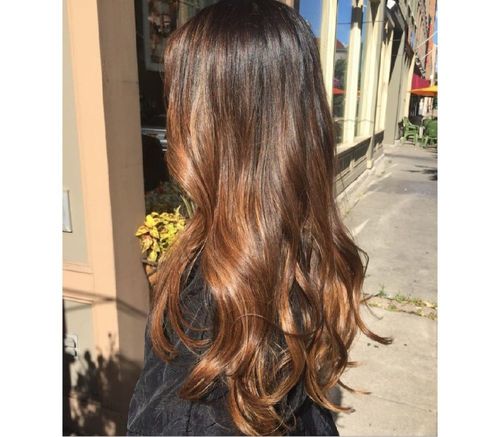 19. Honey Blonde Balayage On Black Hair
Here is another example of a honey blonde balayage. It works wonders for short hair but also adds some definition and depth to long hair. See how much more beautiful and stunning the curls look.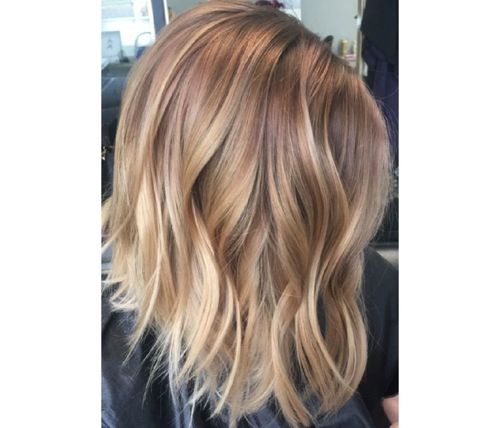 20. Balayage Blonde Highlights
Go the extra mile with this balayage blonde hair idea that also uses the color melting technique. The seamless blend creates a soft look and we love it. This one uses highlights, babylights, and lowlights to create this beautiful caramel wonder.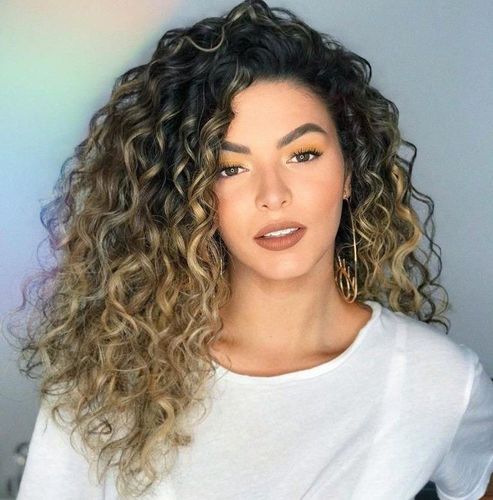 21. Blonde Balayage On Curls
Balayage Blonde hair ideas are not only for straight or wavy hair. You can go for a blonde balayage even if you have curly hair. Case in point is this beautiful blonde balayage on curly hair. The curls look more defined when colored with a dirty blonde shade.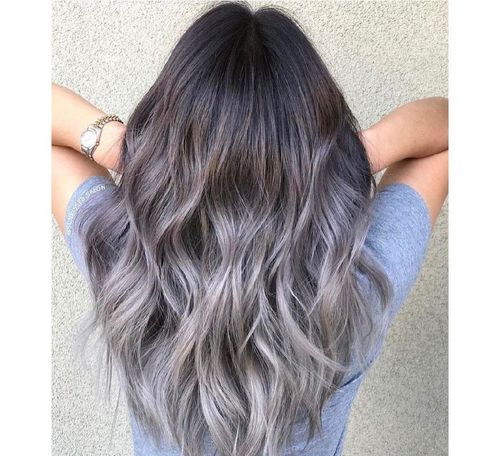 22. Ash Blonde Balayage On Dark Hair
This hair color idea is very much in trend right now. The striking dark-colored hair when paired with honey blonde highlights and ash blonde babylights lead to this interesting look. It is perfect for those who wish to add color to their hair without changing too much of it.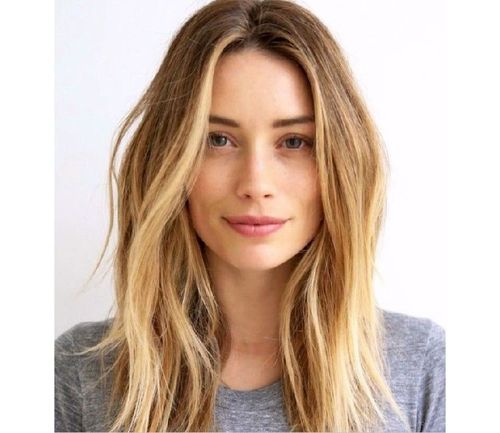 23. Soft Balayage Blonde Hair
Add some dimension to your hair with highlights of a lighter blonde color. See how seamlessly the color has been blended to create a soft look identical to what would have happened if the sun worked on your hair.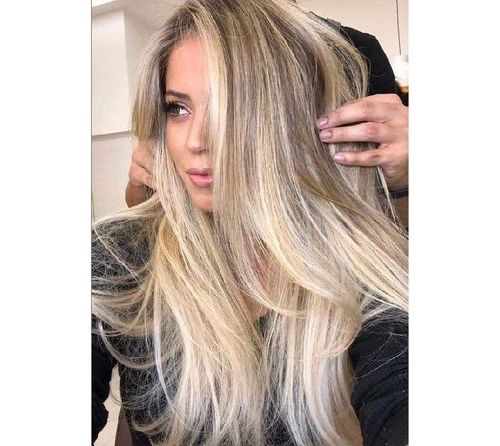 24. Light Blonde Balayage
Still confused? Show your stylist this picture, sit back and relax. You can never go wrong with a blonde balayage. See how beautifully blonde hair has been transitioned with light blonde highlights. They are so subtle and appear so natural while creating more definition and depth in the hair.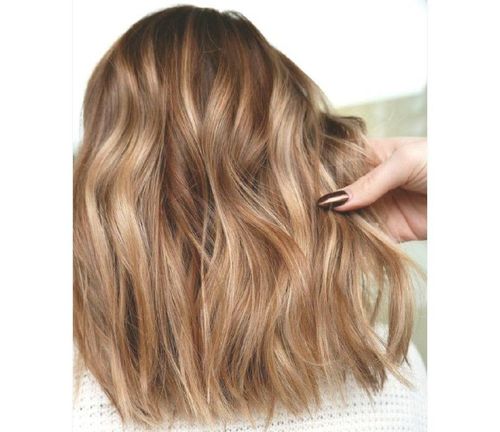 25. Golden Blonde Balayage On Brown Hair
This balayage blonde hair idea was love at first sight for us. You will see how the stylist has seamlessly blended the brown hair with subtle golden blonde highlights. It creates dimension and makes the hairstyle look more stunning than ever.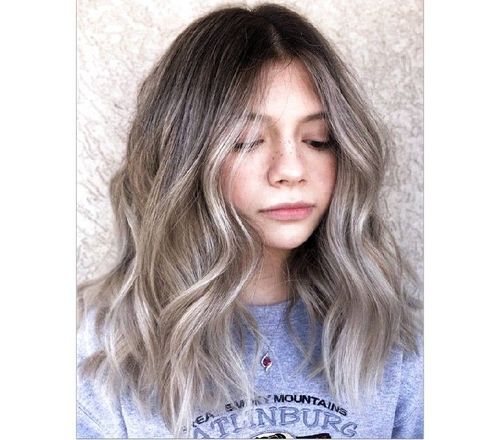 26. Pretty Platinum Blonde Balayage
Platinum blonde balayage is one of the most versatile hair colors. It goes well with almost every hair shade. Here is a stunning example of such a hairstyle. Even though the two shades are quite opposite on the color spectrum, they create a soft and defined look.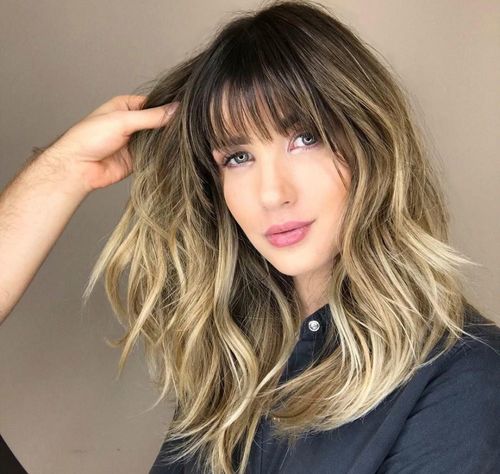 27. Chic Balayage Blonde Hair With Fringe
Here is an ultra-glam balayage blonde hair look with fringes. It uses a combo of dirty blonde and light blonde shades to create a stunning balayage effect. Even the fringes have very subtle lowlights. It can't get any better than this!