25 Cute And Easy Hairstyles For Long Hair - 2023
Ana Campbell
Updated At 11 Jul 23
Looking for the top easy hairstyles for long hair?
If you have long hair and are looking for a hair transformation, we have got you covered. We cover cute and easy hairstyles which are apt for all occasions. These haircuts for long hair include all the popular ones like layered hairstyles, braoidos, buns and many more. Check out hairstyle No. 10 and 11 as these have been trending this year.
25 Easy Hairstyles For Long Hair - 2023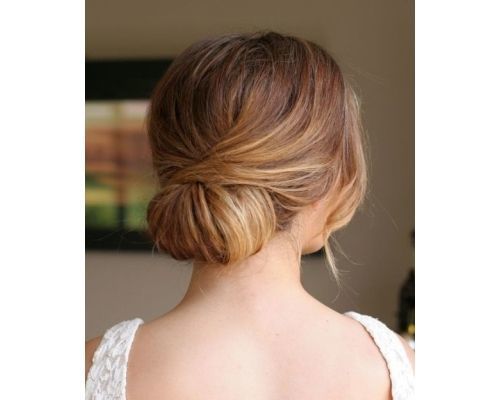 1. Easy Chignon Hairstyle For Long Hair
Women who would prefer to sleep in than get up early to do their hair will love this lovely and simple chignon which is an easy hairstyle for long hair. It appears stylish and endearing. Two minutes and a few bobby pins are all that are required! It is an easy long hair hairstyle.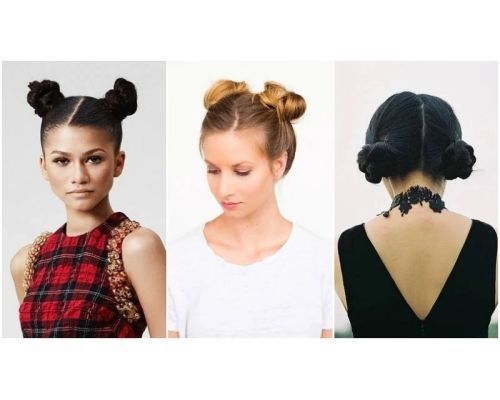 2. Cute Double Buns
There are many different techniques to make double buns, which are an incredibly girly and cute hairstyle. Twisting the hair will give you the look whether you wear them low, high, or to the side. You can choose between a clean, polished finish or a purposefully unfinished, undone look. You can also want to leave a few hairs loose around your face to give it a framing appearance which is a cute hairstyle for long hair.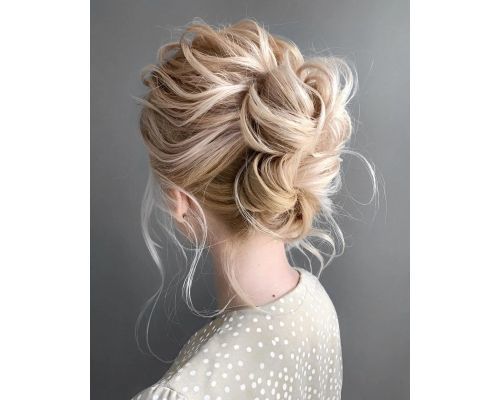 3. Easy Twisted Bun
The conventional bun hairstyle can be transformed into a twisted bun by adding twists to your outfit. The hair should be twisted on either side of the face before being pulled back into a bun. Long hair gives you a lot of styling options, which makes this look simpler to pull off.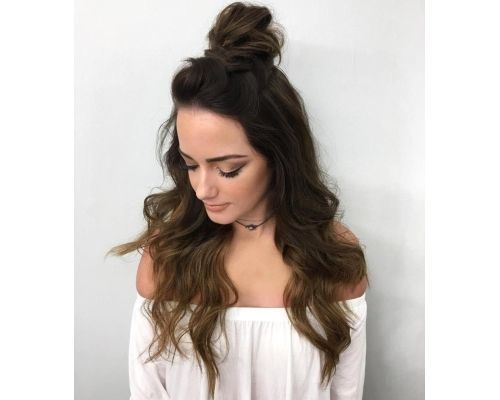 4. Half Bun For Long Hair
Long hair looks great in the half bun because it keeps the hair out of your face while yet allowing you to show off your length. The half up, half down hairstyle is created by simply bunning the hair, giving the desired effect. You can either totally pull the hair away for a smooth finish or allow a few strands fall about the face to soften the features and is an easy everyday hairstyle for long hair.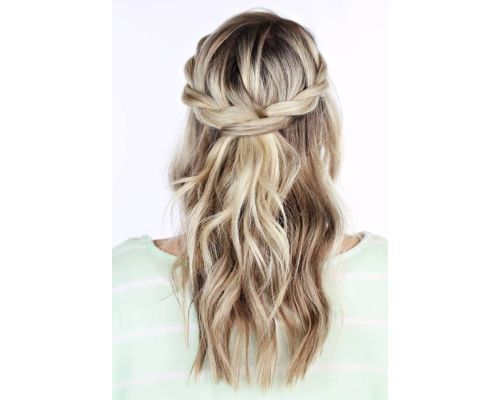 5. Twisted Crown Hairstyle
To create a delicate and enchanting braided look, use the twisted crown. It encircles the head, but twists are used to construct it rather than a plait. The appearance is really feminine and rather simple to pull off. One of the best simple hairstyles for long hair, this twisted crown hairstyle can change your look completely.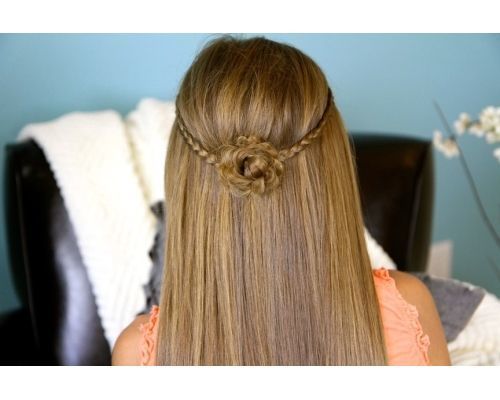 6. Flower Braid For Long Hair
Consider a flower braid for a fashionable and playful braided hairstyle. The flower-like shape that the hair creates defines this style. All braided hairstyles and updos work best with long hair since it gives you more styling options and is simpler to braid. For a half up, half down style, you can pull the hair back and away from the face, focus the bun in the middle, and let the rest of the hair hang loose.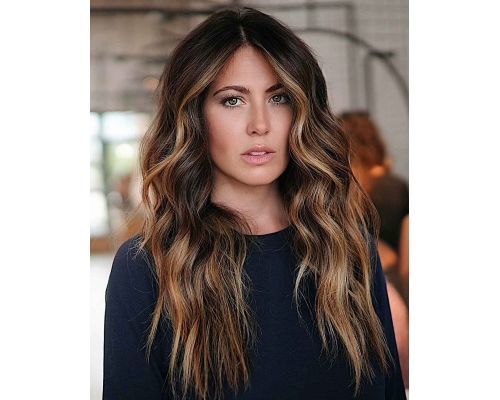 7. Easy Beach Wave Curls For Long Hair
Beach waves are gentle waves in the hair that give the impression that you have just come from the beach. They are a beautiful method to display the natural texture of your hair and give a slightly chaotic appearance. The waves will give the hair movement and volume, which is highly attractive.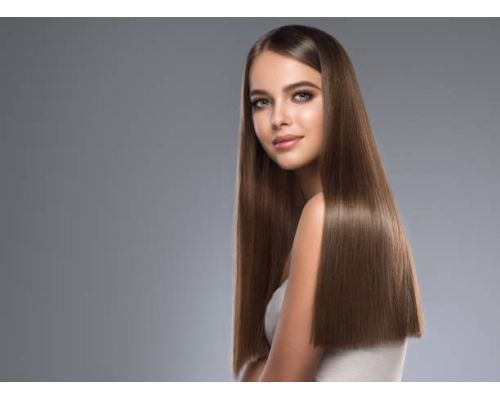 8. Straight And Sleek Hair
If you want to look polished and professional, straight hair is perfect. This texture is perfect for formal occasions or special events because it has a polished, well-kept appearance. Additionally, it's a great technique to make your hair look lustrous and wholesome.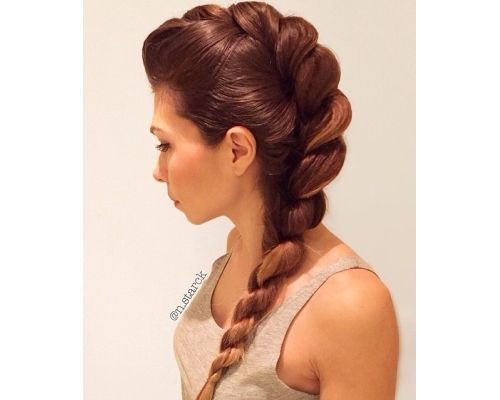 9. Ponytail Braids
The ponytail is one of the simplest styles to pull off, but if you want to go for something a little more original, try a rope braid ponytail. By twisting together two strands of hair to create the look of a rope, the rope braid is created and it is an easy hairstyle for long thick hair.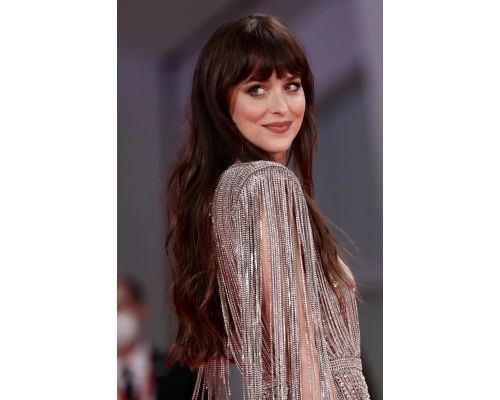 10. Easy Curtain Curls For Long Hair
Have curly hair that's medium to thick? If you're considering a lengthy haircut, Sharpton advises aiming for a Victoria Monet-inspired style. Before you enter the salon, take note of Sharpton's advice: "Be careful not to do anything blunt with this curl as you want it to seem soft at the ends and more natural."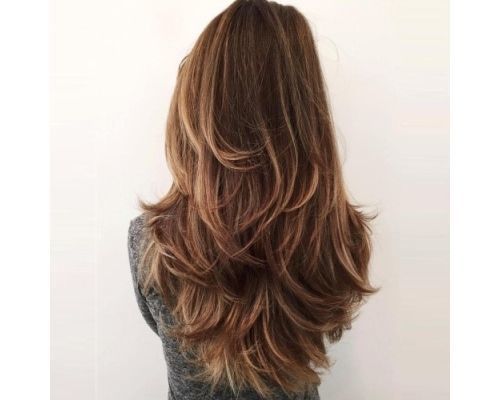 11. Mixed Tousled layers
If you like to alter your haircut frequently,this is the right haircut for you. Its adaptable length looks well worn straight or fashioned in a ponytail, bun, or any other hairstyle. It can be done, according to James, "by layering beginning at the curvature of the skull and underneath to taper off the ends.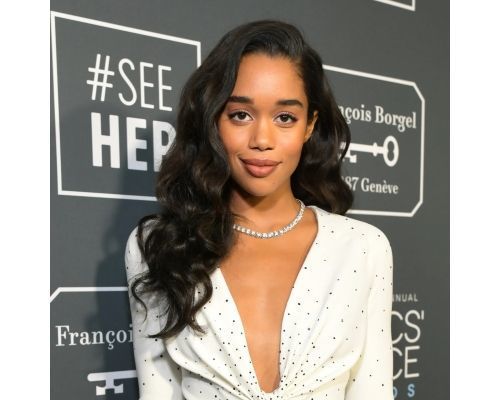 12. Easy Side Parted Waves For Long Hair
The free flowing waves begin at her shoulders and gradually gain motion all the way to their ends. Although her style is largely one length with a few long layers, the texture gives the impression that her hair is layered and is an easy hairstyle for long hair for work.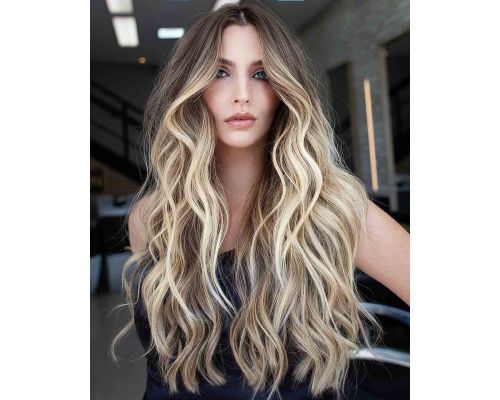 13. Cute And Easy Elongated Waves
To maintain the subtlety of this hairstyle, the ends ought to be slightly pointed. However, you also don't want to take out so much weight that the ends appear overly frail or even flat. You don't want the wave to meet an incredibly harsh line.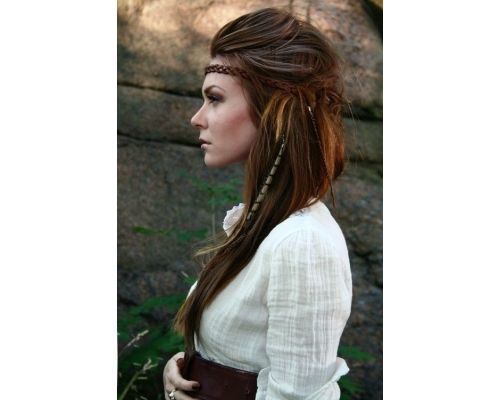 14. Easy Long Hairstyle
This cut looks good on medium density, slightly wavy hair. The longer sweeping bangs fall out, highlighting the hair features. Add some threads with beads to enhance the look. A totally out of the box look which would accompany you for your beach days!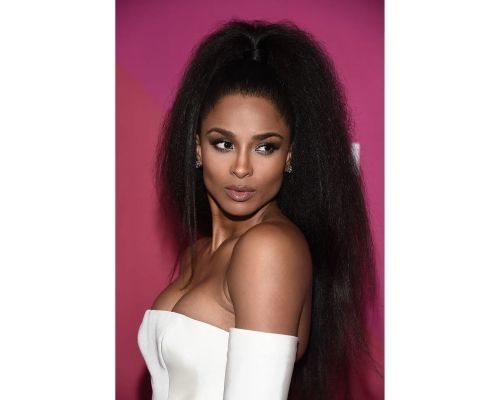 15. Easy Bangs For Long Hair
The ends of the bangs are soft, allowing the hair to move and avoid looking stiff, despite the fact that the section is deeper and the bangs are strong. This would give you a voluminous and sharp look that would compliment any kind of outfit.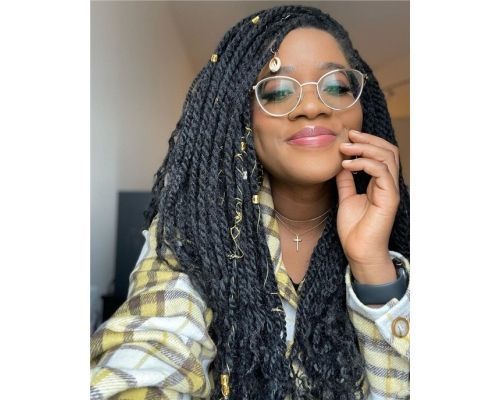 16. Kinky Twist Long Hair Braids
Kinky twist is simple to style and ideal for travel. To look particularly clean and lovely and to flatter your face, try wearing a chic pair of spectacles.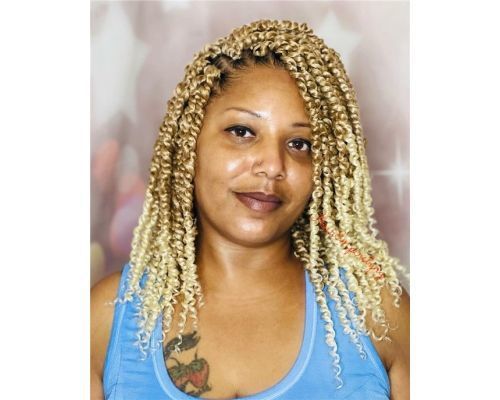 17. Easy Box Braids For Long Hair
If you have gorgeous medium blonde curls, side-parted soft box braids are a terrific option, and you may use natural moisturisers to keep your curls clean and shining.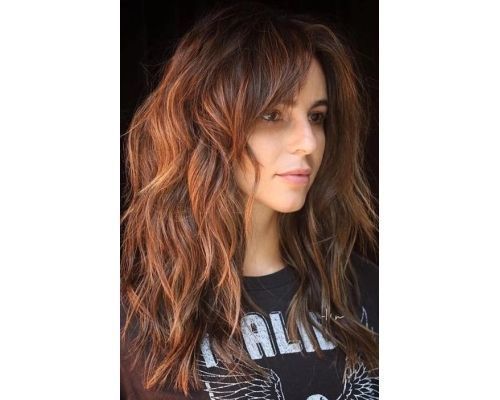 18. Easy Long Shag Hairstyle
This year, the 1970s rock 'n' roll aesthetic is once again in vogue. The shag was a popular haircut during that era. Instead of the traditional short or mid-length hair, consider wearing this style with long hair for a more contemporary look. Have the stylist add a fringe to make it suit your facial form. It is ideal for square faces because the long, side-swept bangs balance out the volume in the rest of the cut and bring the attention diagonally downward.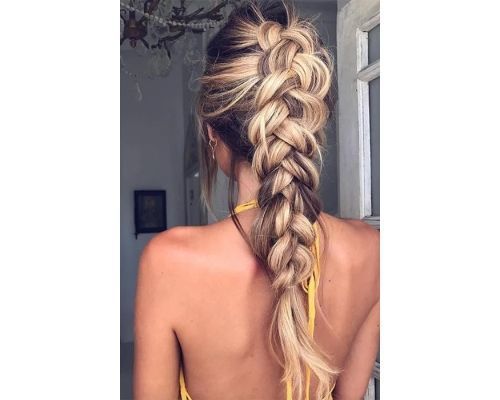 19. Cute Ponytail Braid For Long Hair
Long hair lends itself to braids because you have more room to work with and may be more inventive. One of the most common styles is a fluffy ponytail plait because it looks stylish and is easy to make. To create a laid-back, summertime look, begin a French braid towards the back of your head rather than the front or the side. The braid shouldn't appear overly polished or neat.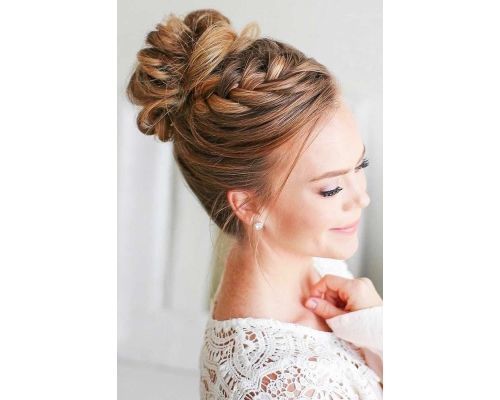 20. Cute Updo For Long Hair
The updo hairstyle for long hair is easy to do and stylish, making it a lovely appearance for every day or dressed up for a date night. If your locks are on the dry and frizzy side, make sure you apply a serum because it works best on smoother hair textures.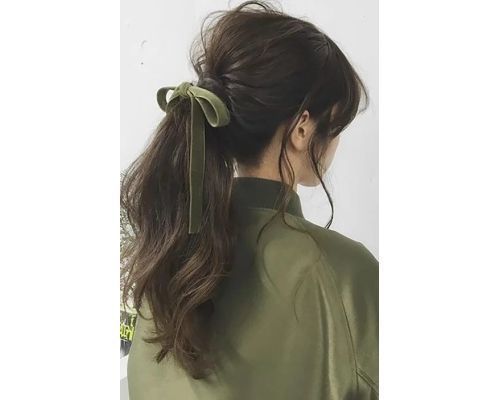 21. Cute Long Haircut
Long hair doesn't always have to be a bombshell. This hair length can be made to appear great with basic styling and accessories. Your natural volume will be enhanced with a loose, "undone" ponytail. Let some of the longer pieces naturally curl to frame your face by leaving them out in the front. There is nothing cuter than wearing a bow in your hair, therefore the closing touch is a velvet ribbon. Thus, this is an easy hairstyle for long thin hair.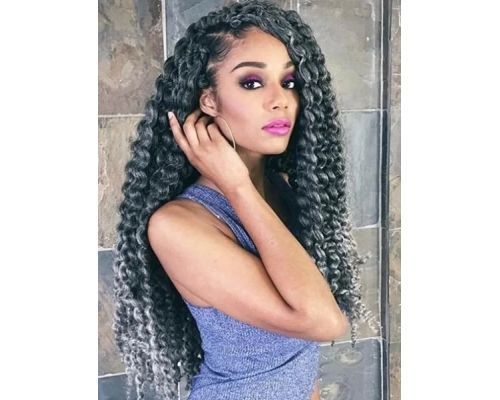 22. Cute Crochet Braids For Long Hair
The crochet installation technique is employed to make crochet braids. This entails using cornrows as a base and then crochet hooks to braid hair extensions. With this approach, the installation time is significantly shortened. You can select from a variety of pre-styled, pre-colored, and even pre-curled hair extensions that can be made of synthetic or natural hair thanks to its versatility. Long crochet braids provide you more styling options, such as a half-up, half-down look which is an easy hairstyle for long curly hair.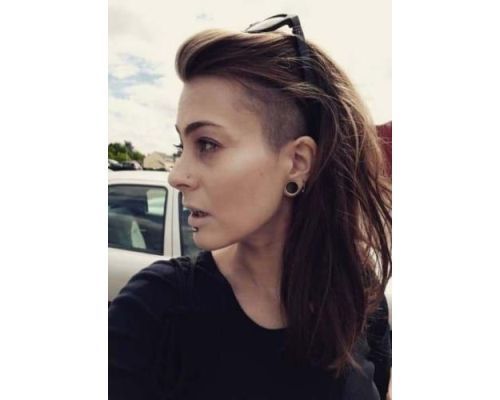 23. Easy Long Hair With Undercut
Any hairdo may be made edgier with an undercut. It can also be formed by shaving the back and sides and leaving the top of the head's hair uncut. The undercut is attractive because it may give the hair structure and is a great method to add contrast. This can draw attention to the hair on top of the head, giving it a fuller and thicker appearance. It is also a fantastic approach to thin out thick hair's weight and volume.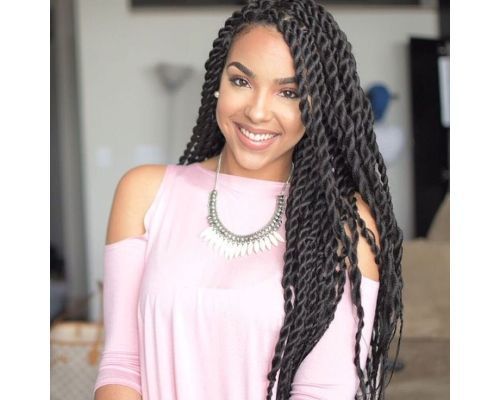 24. Long Chic Senegalese Twist
The Senegalese Twist is a fashionable and feminine braided protective style. Long hair has the most impact on the style, which is created with straight braiding hair of various thicknesses and lengths. It is the most suitable and best haircut for thin long hair.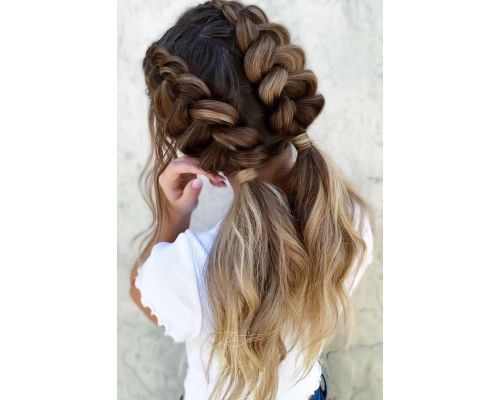 25. Easy Long Dutch Braids
Using the underhand braiding method, a three-strand braid was made. The end result is a stylish braid that may be worn in a variety of ways. Long hair makes Dutch braiding considerably simpler and gives you more styling options. These braids are raised in contrast to French braids, which are also three-strand braids but have a flat, smooth appearance. Depending on how you maintain them, your braids may last many days. Additionally, you can customise them to your tastes by adding eye-catching embellishments and colours.