25 Stunning Face Framing Balayage On Brown Hair - 2023
Ankita Ghoshal
Updated At 14 Jul 23
In this day and age of social media, people believe that looking good at all times is the new essential. No wonder why so many women go for face framing balayage hairstyles as that makes them flaunt their presentation all the time. A haircut with the right kind of colours plays a pivotal role in framing your face and makes you look amazing. So, here are the best face framing balayage on brown hair that will emphasize your best features.
25 Best Face Framing Balayage On Brown Hair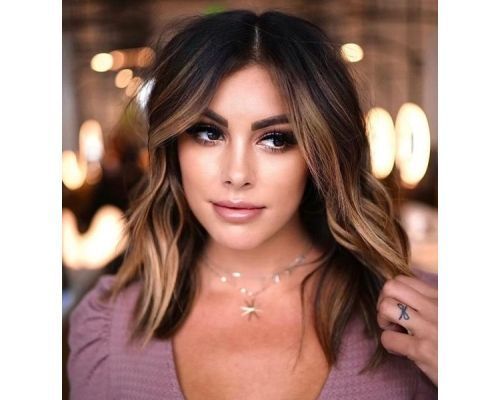 1. Toffee Highlights on Brown Hair
Toffee highlights make for a wonderful face framing balayage on dark brown hair. The toffee-tinted layer cut will make your hair look super thick and give off a very playful appearance. It is low maintenance and is worth all your time and money.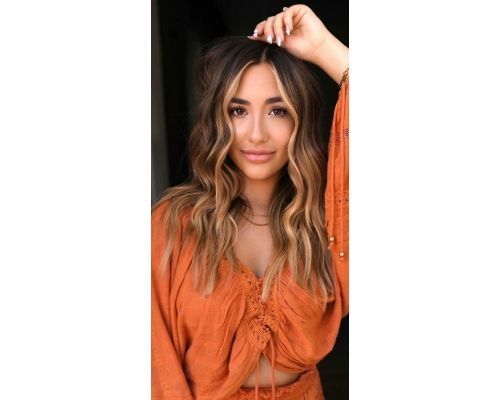 2. Amber Balayage Tresses
Red tones on dark brown hair is an easy-to-keep hairstyle as compared to other high-maintenance red hairstyles. Adding highlights on your light brown hair will give new life to your tresses, making you look young as ever.
Read More: Face Framing Balayage On Dark Hair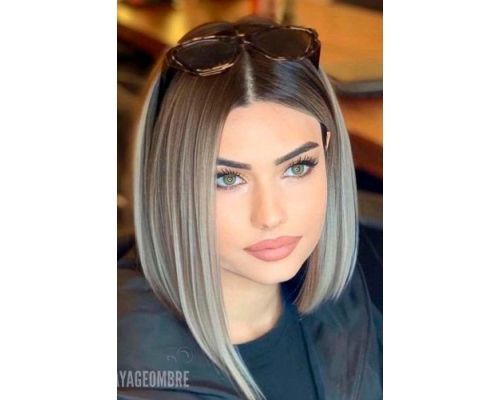 3. Ash Bronde Hair
Long choppy layers with ash bronde hair will define your features and enhance the outlines of your face. The off-center parting is a cherry on the cake and the sleek wave will indent at your jawline.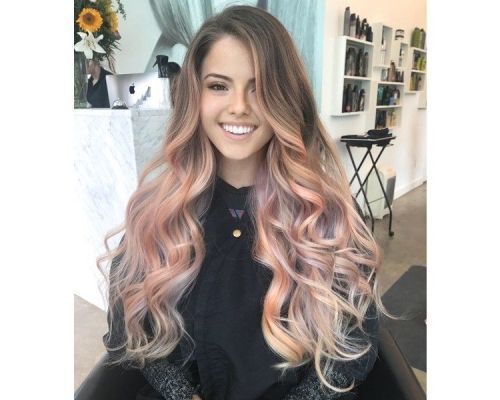 4. Pink Pastel on Brown Hair
Pink pastel makes for a very unique balayage on brown hair. It is a very sophisticated and slightly high-maintenance option. So, you need to think it through before going for it. Once you get the right pastel shade and are able to maintain it, you will fall in love with your hair for sure.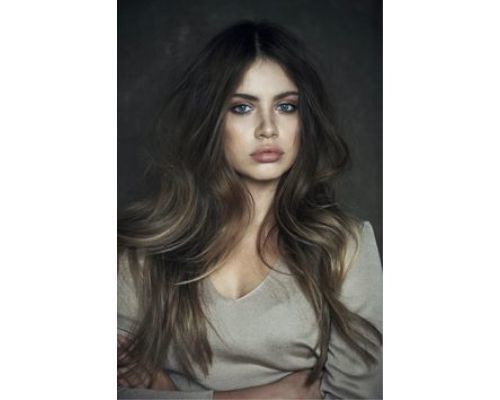 5. Root Blur Balayage
A good way of going for colours growing out easily is to go for blurred roots. Muting the hair colours closer to your roots will help your alleviate your high-maintenance hair as it create a more blended growout.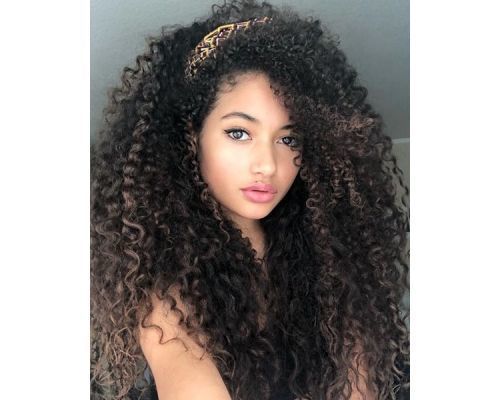 6. Bold Spirals
If you want more dimension on your curls but do not want any extreme change, choose bright highlights. It will work great as a face framing balayage on brown hair. The lighter colour ribbobs will highlight your natural textures.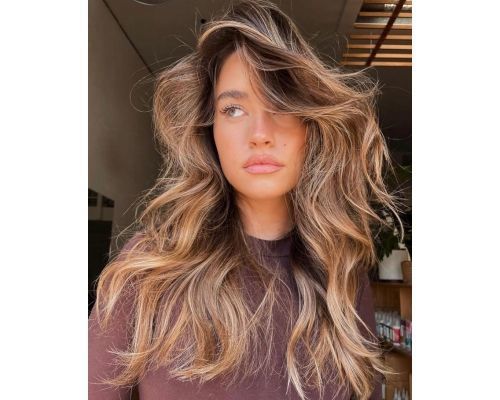 7. Sun-Kissed Balayage
You can never go wrong with elegant face framing highlights with high contrast shades on natural hair. It will give a sun-kissed affect as the lighten pieces near your face stand out. They suit almost all face types so you are sorted.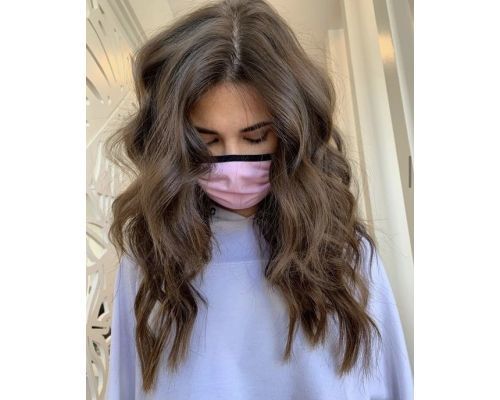 8. Messy Brown Waves
A great face framing balayage on dark brown hair is to go for walnut brown tones. It will give new life to your dull tresses while outlining your facial angles. It is great for people struggling with their hair losing its luster.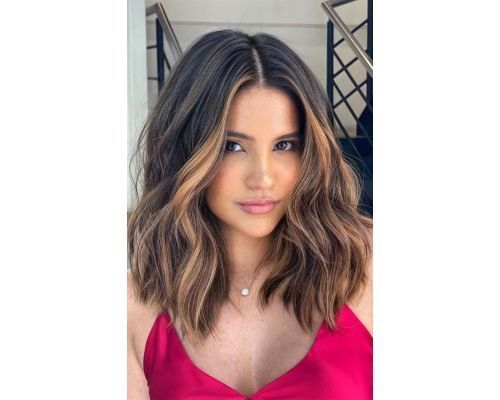 9. Caramel Highlights on Brown Lob
If you are looking for a sassy and sensual, go for caramel highlights on your brown lob. It will accentuate your cheekbones as well as your eyes, making your appearance very dainty and classy.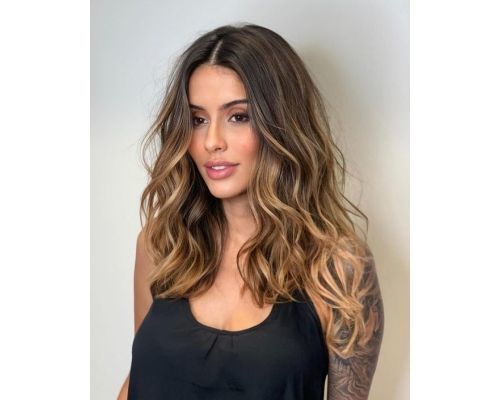 10. Honey Balayage on Wavy Hair
Face-framing balayage on brown hair will revamp your wavy hair and brighten your pale complexion. The minimal waves will boost your tresses with more volume, making them look very healthy.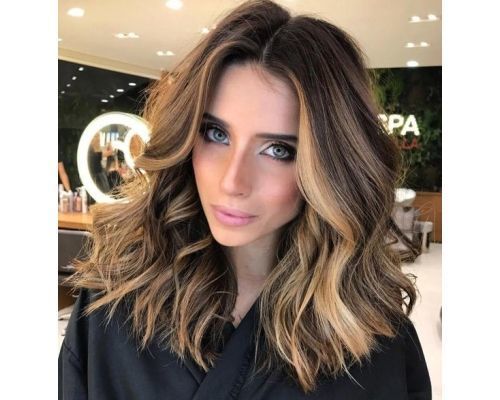 11. Subtle Blonde Balayage on Dark Brown Cut
Sultry and sleek, the slight touch of blonde highlights on brown-mahogany hair will do a brilliant job in framing your face. Long feathered sides with off-center parting will make you look stunning at all times.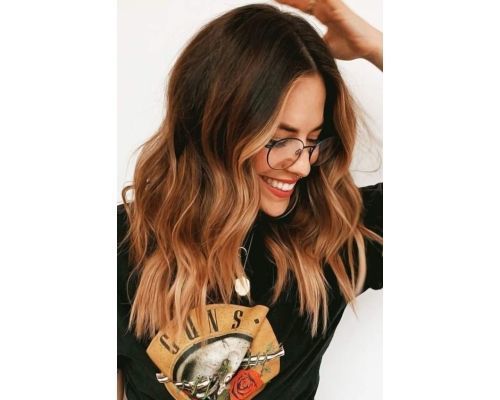 12. Rusty Blonde Balayage on Dark Hair
Dark, long and tousled waves upgraded with soft rustic blonde balayage are a perfect combo for a fun-loving and youthful look. It will make your coarse, wavy locks a very natural and adorable appearance.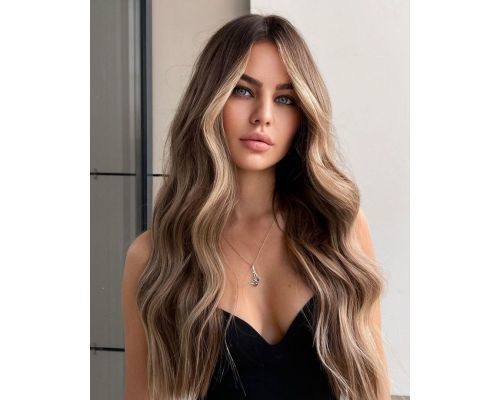 13. Soft Blonde Balayage on Dark Brown Hair
A subtle blonde balayage on a base colour of rich brown will frame your narrow face wonderfully. The waves cascading around your shoulders will make it a very trendy and sporty hairstyle.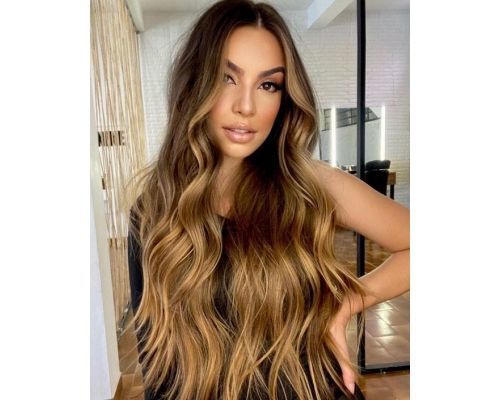 14. Honey Bronde Tendrils
The honey bronde waves curling delicately along your face and neck will give a slimming effect to your face while flaunting your extremely long locks. You can even add bangs to the picture and you are good to go.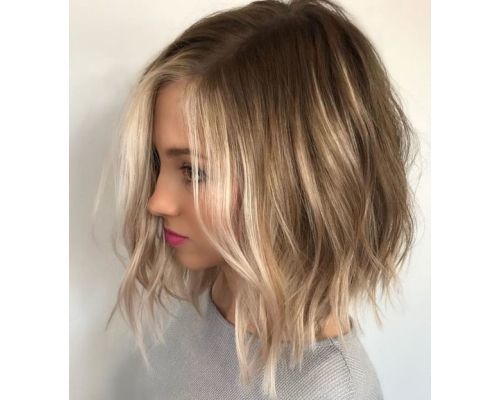 15. Tousled Blonde Bob
Side-parted bangs with face-framing balayage are an awesome idea to revamp your brown hair. It will accentuate your hair texture and draw attention to your lovely eyes. You can also style your bangs in multiple ways to experiment and create different looks.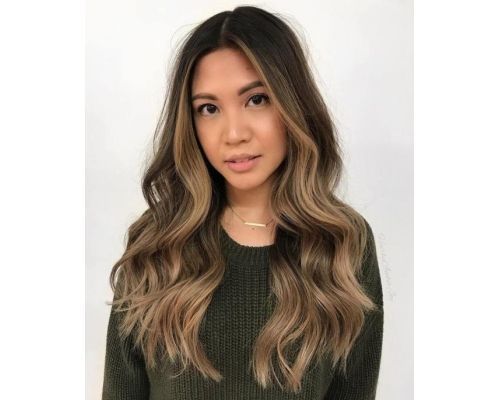 16. Walnut Brown Waves
Walnut brown highlights will be an excellent face framing balayage on brown hair. They will frame your face in a very symmetrical manner. The waves brighten up your complexion and bring out the beauty of your eyes.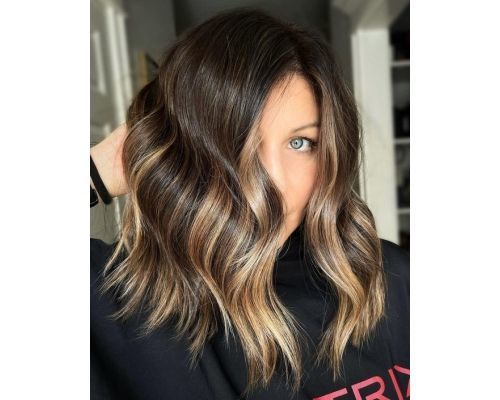 17. Partial Highlights on Brown Lob
Bouncy and thick hair graced with a hint of blonde highlights will enhance your individuality while making your face look very flattering and glamorous. You won't have to care about which outfit to wear as the hairstyle will do all the talking every day for sure.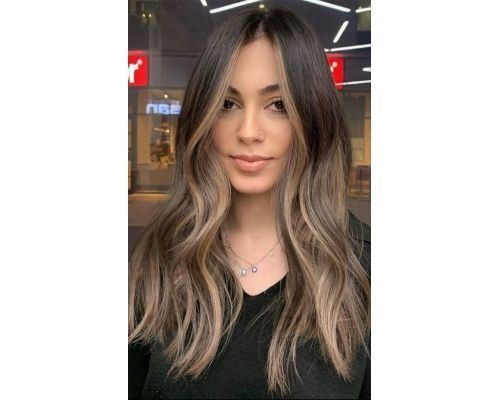 18. Dark Blonde Balayage on Brown Hair
Crispy honey-blonde highlights flowing right along the sides of your face draw a lot of attention to your lips and eyes. The balayage base gives an upgrade to your brown hair, making it glow beautifully in light.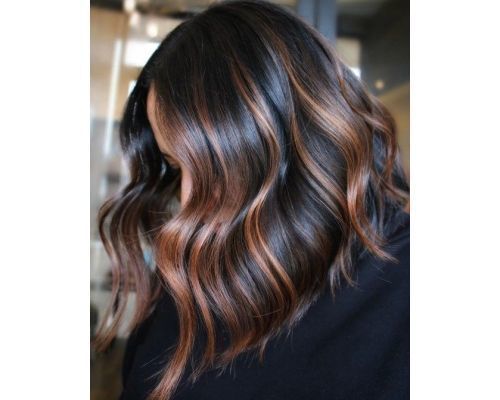 19. Caramel Highlights on Black Brown Lob
If you have an angled haircut, caramel highlights around your face will draw attention to your facial features. It will give you a very bold and sophisticated appearance, making heads turn for sure.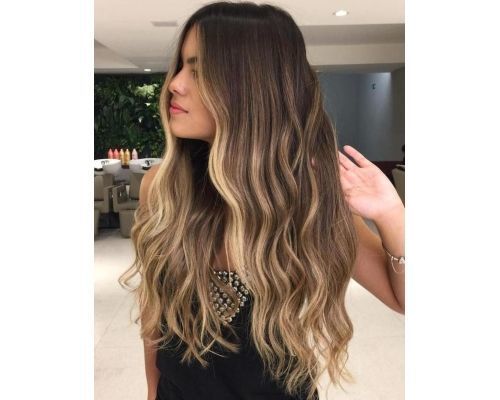 20. Creamy Blonde on Messy Waves
Highlighted foils placed strategically around your face will distribute your lightened pieces naturally. It will do wonders in outlining your face and making it look more feminine, luxurious and carefree.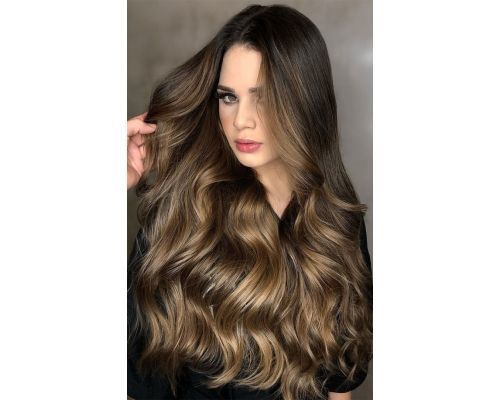 21. Barbie-Style Brown Hair
Subtle highlights framing your face can make all the difference on your Barbie-doll styled brown hair. Your long and straight strands revitalized with ashy brown streaks will outline your face in a stellar way.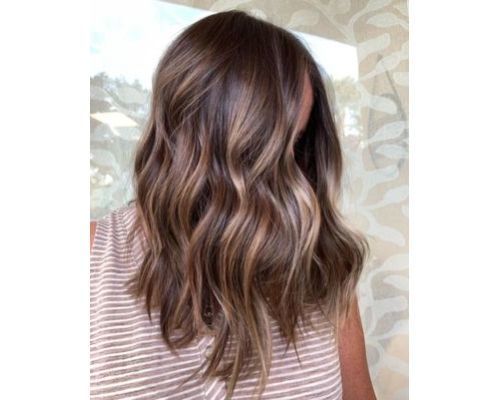 22. Tweed Hair
Evenly distributed subtle highlights form the stunning tweed hair look that people are loving these days. The subtle yet noticeable contrast between rich brown shades and the balayage streaks is a treat to watch. Give it a shot and you will never go back to your old, drab hair.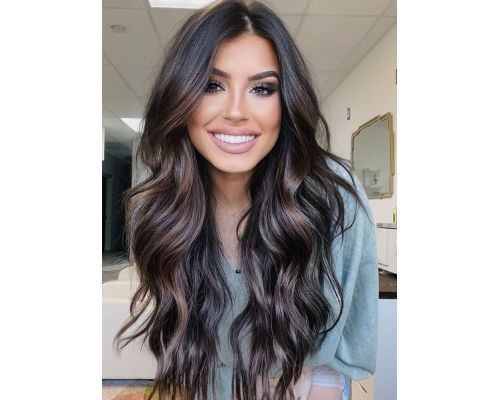 23. Cool Brown Balayage
If you don't want to make a major change on your brunette hair, soft brown highlights with that "barely there" appeal will add that extra shine to your dull tresses without making it too stark.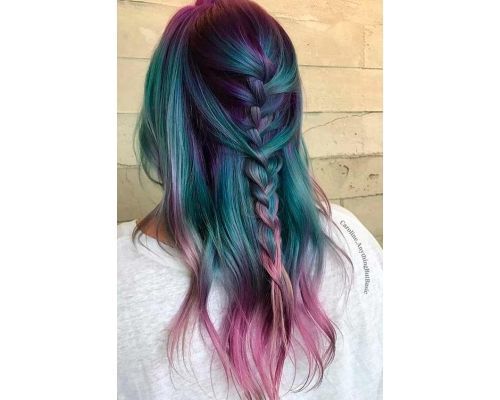 24. Multicoloured Balayage
Who says your highlights have to be of just one colour? Play around with the palette and go for multiple colours that suit your brown hair while making your face look more shapely and better.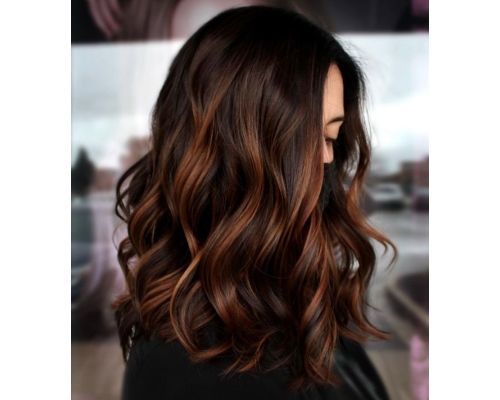 25. Auburn Balayage
If you are looking for some new and interesting balayages for your brown hair, give auburn a shot. It will be like a breath of fresh air for your tresses and a very experimental hairstyle to go for.
These 25 best face framing balayage colours on brown hair are all that you need to give your hair a transformation which will also complement your face in amazing ways. You need to try them out at least once and see for yourself how miraculous they turn out to be.