31 Stunning Feather Cut Hairstyles For Short Hair - 2023
Ashwini
Updated At 16 Jan 23
Feather cuts are a stunner in the hairstyle game! It is a back trend after the 70s and people seem to be in love with it. The haircut looks gorgeous on short hair, not to mention the low maintenance and effort it requires to stay in place! In some cases, it also helps make faces look much younger. There are a variety of options for this hairstyle; you just need to find the right one.
So if you are wondering whether to give feather cut a try, these options might help you make the right choice. Let us then look at 31 stunning feather cuts for short hair ideas!
31 Best Feather Cuts For Short Hair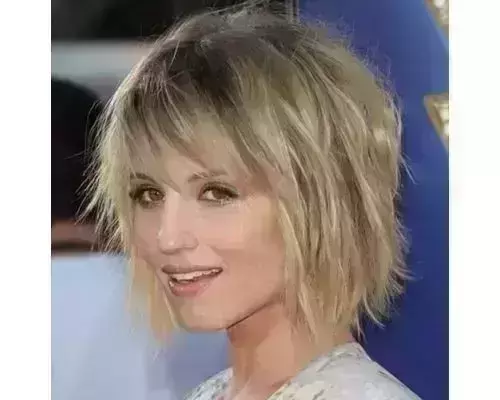 1. Choppy Bob Feather Cut For Short Hair
This choppy bob is an ideal feather cut for short thick hair for it might require a specific volume to be chopped off the edges of your hair! This hairstyle adds personality to your hair, for it is messy yet classy. Style it to your liking and rock the look!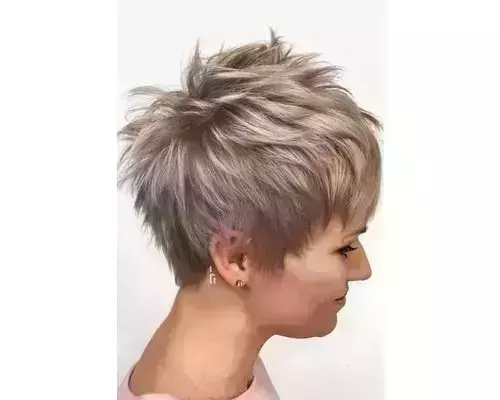 2. Pixie Feather Cut For Short Hair
If you want to lessen the burden of regularly maintaining your hair, this feather cut for short hair is ideal! It is modern, stylish and requires considerably less amount of effort! Pixie cuts are the most opted feather cut for short hair.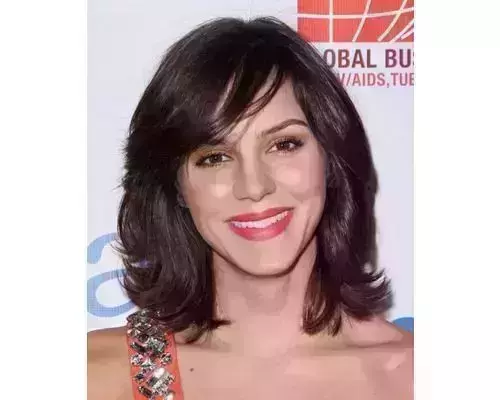 3. Feather Trim On Short Hair
Every girl should opt for a feather trim at least once. This feather cut on short hair is fun, flirty, and has a touch of youthfulness to it. Side-parted fringe is perfect for square-shaped faces as it elongates them. This haircut is a must-try!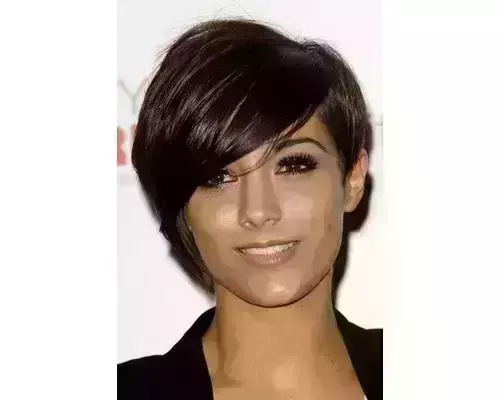 4. Feathered Side Swept Bangs On Short Hair
This feather cut on short hair is ultra-flattering and stylish, making any outfit look stunning. Be it a decked-up party look or a natural, no-make-up look, this hairstyle goes with them all! Side-swept bags are a favourite among celebrities too.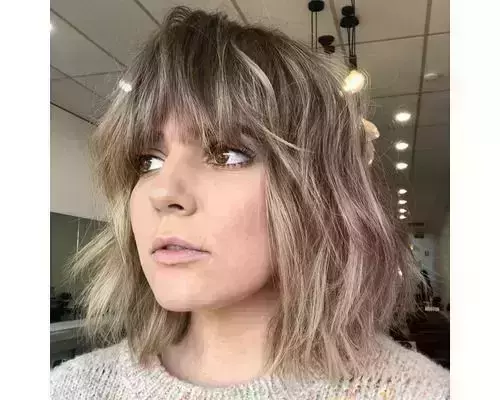 5. Long Bob And Feathered Bangs
The length of this hairstyle is for someone who wants to keep her hair short but not too short. A long bob with feathered bangs is a stunning feather cut for short wavy hair. It is chic to look at and perfect to carry just about anywhere!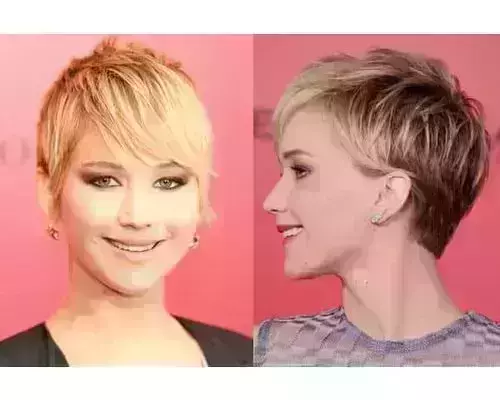 6. Crop Feather Cut For Short Hair
This hairstyle is quite similar to a pixie cut with tiny details changed here and there. This too is one of the easiest haircuts to opt for, so much so that one can obtain this feather cut for short hair at home! The crop feather cut is quite chic!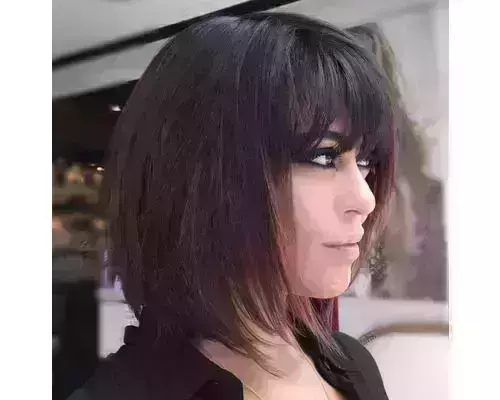 7. Feathered Bob With Bangs On Short Hair
The feathered bob is an all-time favourite amongst many for this feather cut for short hair black hair is made for the divas. When it is paired with bangs, one is bound to achieve the dreamy Hollywood look! Try it for yourself and you'll be amazed!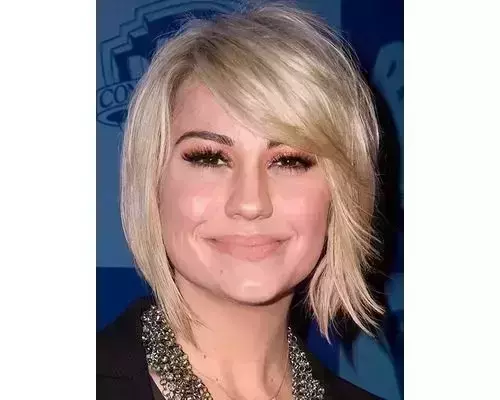 8. Layered Side Swept Bob Feather Cut
This layered bob is among the short feather-cut hairstyles that look incredible on any face shape. The side-swept front draws attention to the right facial features and gives your face a chiselled look. No wonder it is popular!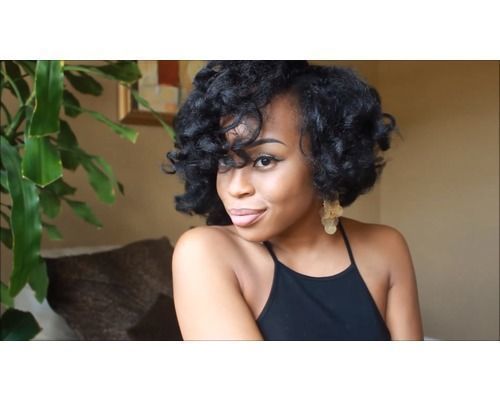 9. Curly Feathered Bob For Short Hair
This hairstyle is the perfect feather cut for short curly hair for it makes one look effortless! Structured curls in this hairstyle help accentuate the facial features well. To hold the curls in place, make sure to spray generous amounts of hairspray!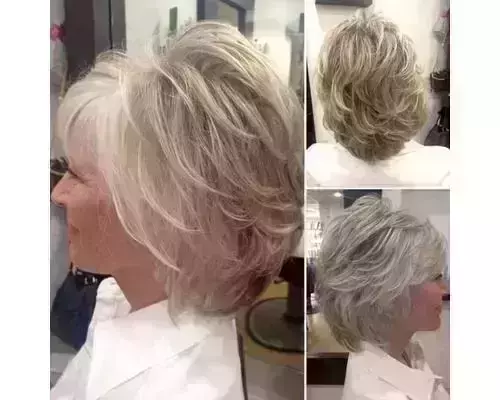 10. Textured Feather Haircut For Short Hair
Textured feather cut suits women over 40 for it adds the much-needed volume missing from their hair. It requires the skills of a professional to achieve the hairdo, but once done it is worth all the effort!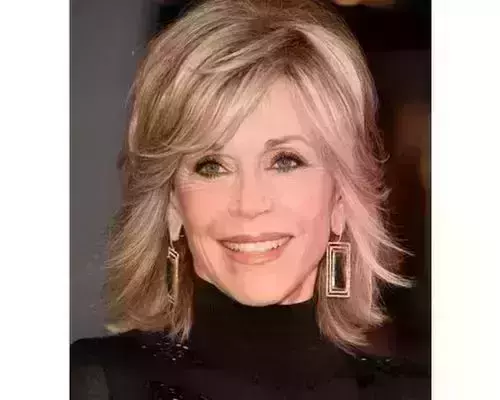 11. Outward Feather Cut For Short Hair
This is another kind of feather cut that uses a little bit of layering and styling, along with soft curls at the end. It pulls attention away from fine lines and wrinkles which gives your face the illusion of being slim and chiselled.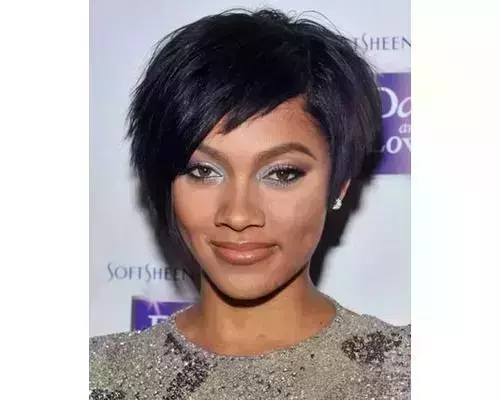 12. Feather Cut With Razor
If you are good with razors and cutting your own hair, you can attain this razor feather cut for short hair at home! The hairstyle looks messy, fun and at the same time quite stylish! This feather cut on short hair black hair suits well!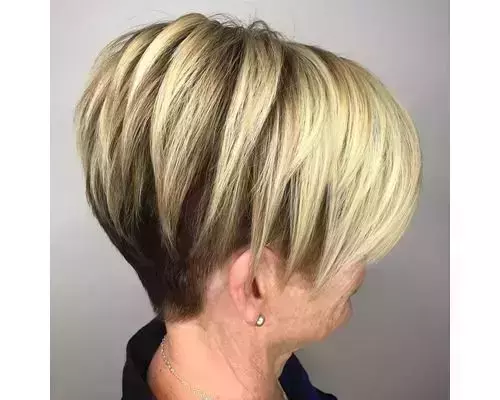 13. Feathered Undercut Hairstyle On Short Hair
This hairstyle requires the work of a professional to achieve reverse layering on bob-cut hair. It looks its best when the hair is turned under. Many celebrities including Jennifer Lawrence is seen sporting this chic feather cut on short hair!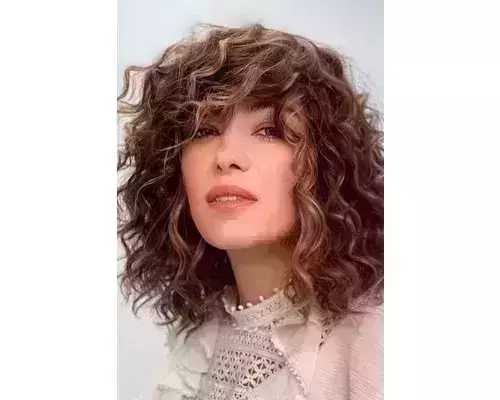 14. Curly Layered Bob
This is another variant of feathered bob hair, a feather cut for short curly hair! It involves layering to give a definite shape to one's curly hair! Use curl gels to keep your natural curls in place for a neat and flirty short feather-cut hairstyle.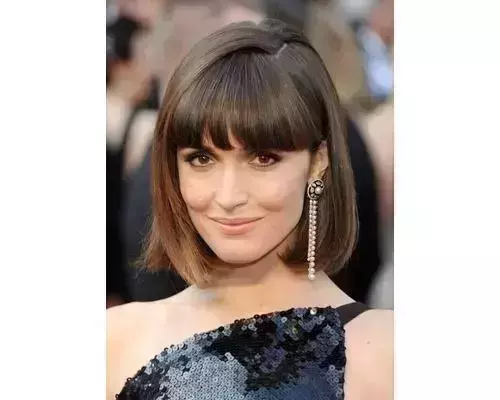 15. Pageboy Feathered Hairstyle
This hairstyle with a short blunt bob and fringes got its name from a pageboy's haircut. Shoulder length is the ideal length for this feather cut for short hair. It looks the best for women in their 30s, for it is classy and elegant.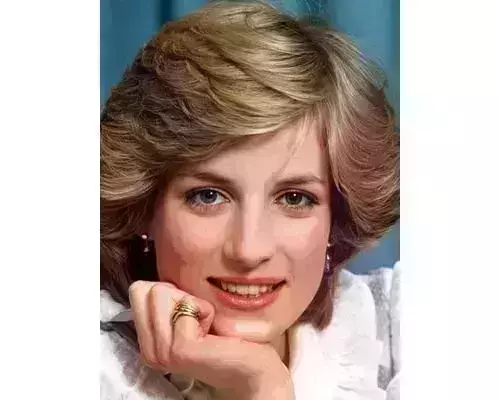 16. Princess Diana's Famous Thick Feather Cut Hair
Princess Diana was a style icon and this haircut is proof of it! It is as famous as her, the best feather cut for short thick hair! The hairstyle accentuates facial features like the eyes, making it a favourite among young adults and older women alike!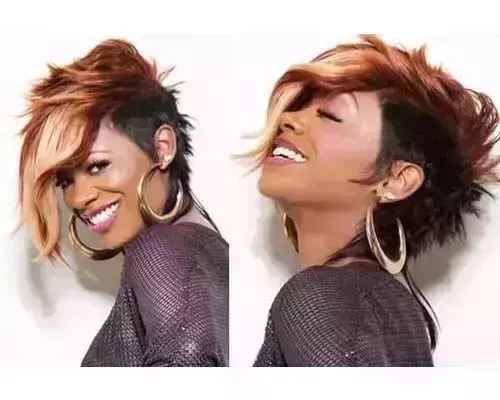 17. Side Undercut Feather Cut For Short Hair
This hairstyle is a semi-pixie haircut, considered among the trendiest modern hairstyles for women. It provides the look of a boss woman who is modern, bold and stylish. This feather cut for short hair is a must-try!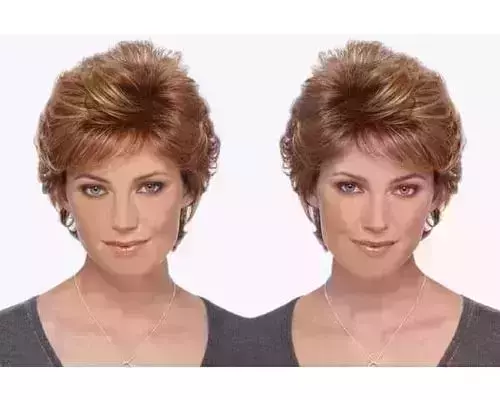 18. Short Feather Cut Hairstyle
This feather cut looks professional, smart and decent! If you are a working woman with short hair, this one can become a favourite! This also demands absolutely no maintenance, suiting your busy work life perfectly.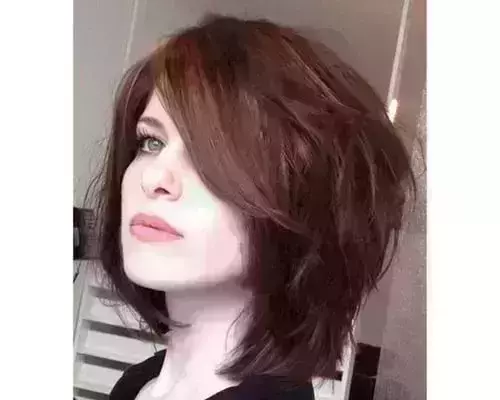 19. Ruffled Feather Cut
A ruffled feather cut is to add a little extra drama to an ordinary feather cut for short hair. The hairstyle is perfect for a glamorous event and gives the impression that much work has been done to your hair.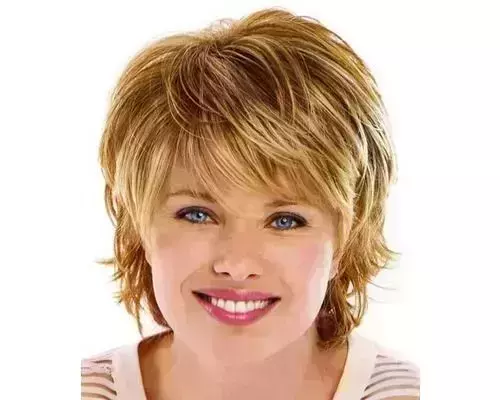 20. Short Hair Round Face Feather Cut
In this hairstyle the feathered ends of the hair end at the right length, drawing attention away from fuller cheeks. This is one of the best short hair round face feather cuts. It is messy, fun and very young.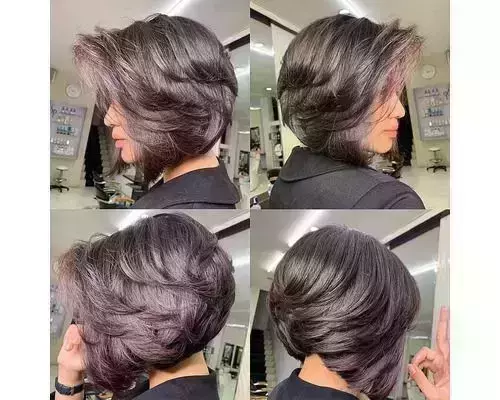 21. Feathered Bob Haircut
Feathered bob haircuts are trending among the youth! These hairstyles are chic and versatile! They look good on any outfit you want to try. Opt for a feathered bob if you're looking for something trendy!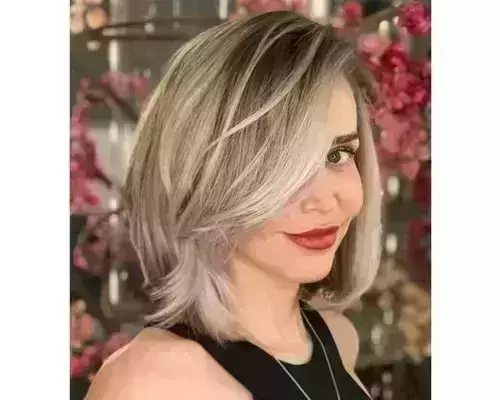 22. Side Swept Bangs
This hairstyle has a subtle feather cut which is good news for those who want a feather cut without a dramatic change! It is quite stylish if you keep your hair tamed. This subtle feather cut is a must-try!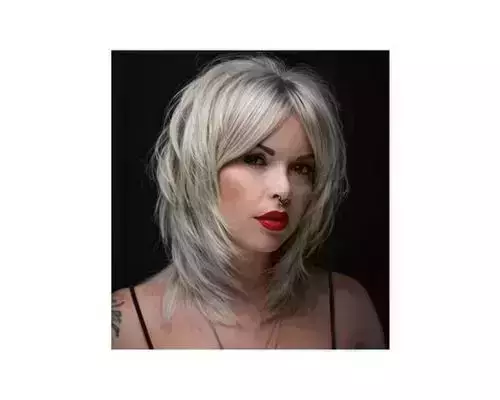 23. Messy Inward Feathered Ends
A messy feather cut for short hair is chic as it looks effortless yet dramatic! This white-coloured feather cut for short hair is out of the box for the experimental and daring souls out there.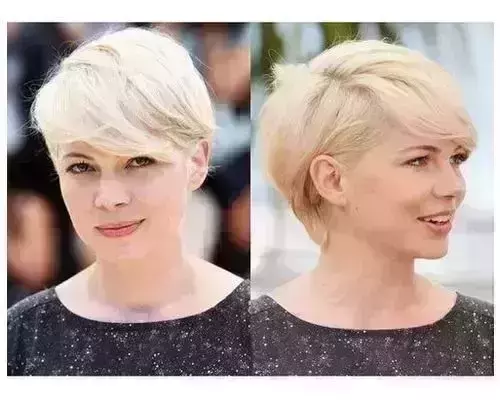 24. Blonde Soft Feather Cut For Short Hair
The blonde colour on short hair looks incredible and pairing it with a soft feather cut forms quite a classic combo! It requires little to no maintenance but gives a polished and sophisticated outlook!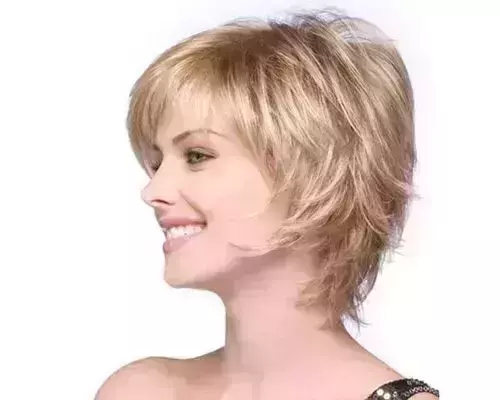 25. Classic Feather Cut From The 70s
This classic feather cut for short hair is when the hairstyle was trending back in the 70s. It gives the illusion of thick, voluminous hair and is quite the opposite of boring. It will for sure transform you into a 70s icon!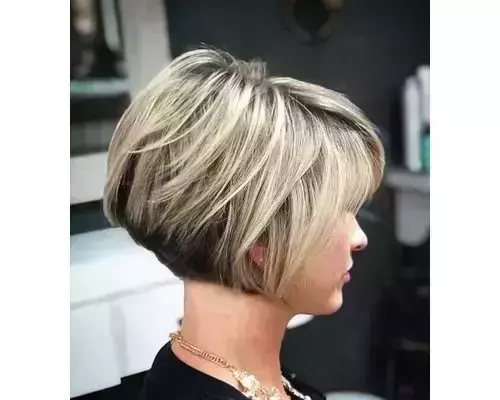 26. Stacked Bob Feather Cut For Short Wavy Hair
A stacked bob is a great choice for a new hairstyle change. It makes the front appear slimmer and longer. Leave some hair flowing on your face to attain the messy, effortless and chic hairstyle.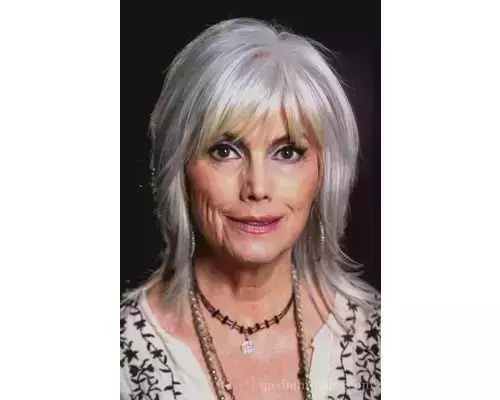 27. 80s Shaggy Bob Feather Cut For Short Hair
If you are bored of a traditional bob cut, you can opt for this 80's shaggy bob which is dramatic and unique. This suits most face shapes. Shape it up every 5-6 weeks to keep the shag well-defined.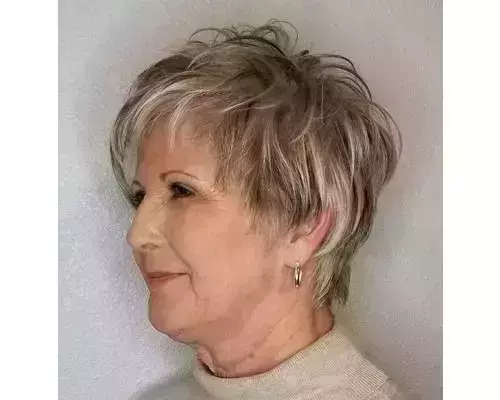 28. Neck Length Feather cut
The neck-length feather cut is lighter than a traditional cut and forms more layers around the face. It works well when brushed away from the face, softening any fine lines visibly.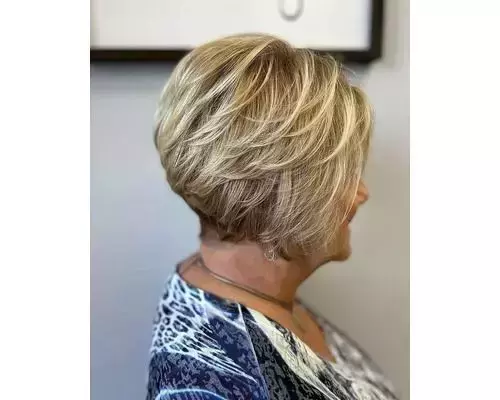 29. Graduated Bob For Fine Hair
This feather cut for short hair is a saviour for those with fine hair as the length makes your hair look thicker. Make sure to use volumizing products to not let your fine hair appear limp in this hairstyle.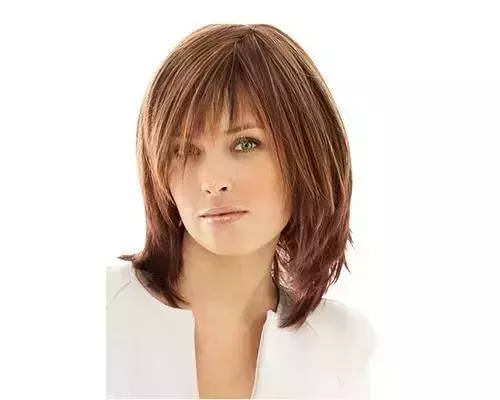 30. Feather Cut For Straight Hair
If you are blessed with straight hair, this feather cut is perfect for you! The hairstyle demands tamed hair and your natural texture would make it easier to style. It's an all-occasion-ready hairstyle.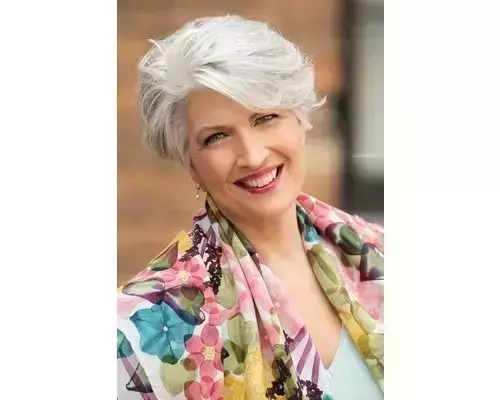 31. Gorgeous Feather Cut For Women Over 60s
Your greying hair would thank you if you choose this feather cut for short hair. It embraces one's natural hair colour, and makes it less of a burden to maintain it daily!