25 Best Hairstyles With Clips - 2023
Rituparna Priyadarshini
Updated At 17 Nov 23
Have you been searching for hairstyles with clips? We are sure you must have gotten bored with the plain, loose hair and appreciate the convenience and comfort of tying it up. If you have been looking for hairstyle ideas that can give you the perfect look for an outing, a date, a professional meeting or just a lazy day at home, you can find it all here in this article.
25 Best Hairstyles With Clips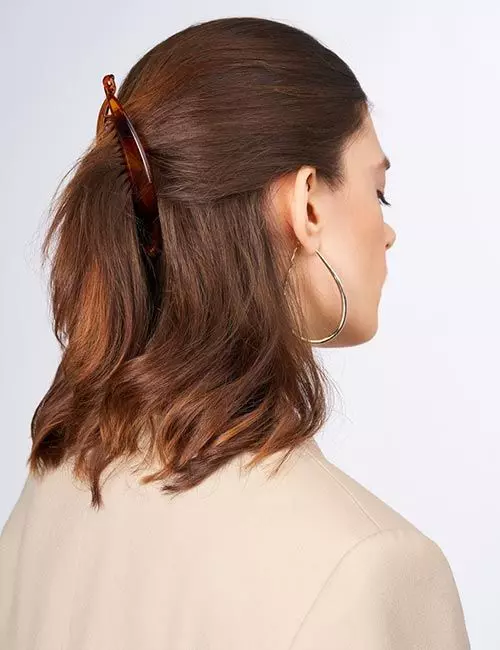 1. Banana Clip Hairstyles
Many women with thin hair struggle to find the perfect style to make their hair look fuller, don't they? Well, they do, and all they have to do is find ideal banana clips and make a simple pony. The elongated shape of such clips spreads the ponytail, giving the banana clip hairstyles more wider and fuller look. You can even untie the bottom half to make it look thicker and chic.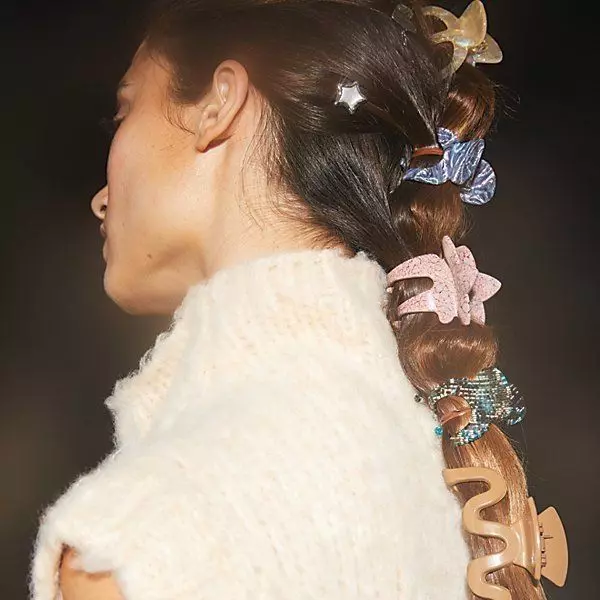 2. Multiple Claw Clips
Are you having trouble with which claw clip to choose? If yes, then why not select all? Oh yes. This claw clip hairstyle requires you to create a middle part, wrapping the strand of your hair with different claw clips and forming a well-structured low and straight pony that falls right on your back. Whether it is a dinner date or an event, you can keep your accessories to a minimum and opt for this extravagant hairstyle to add that oomph factor.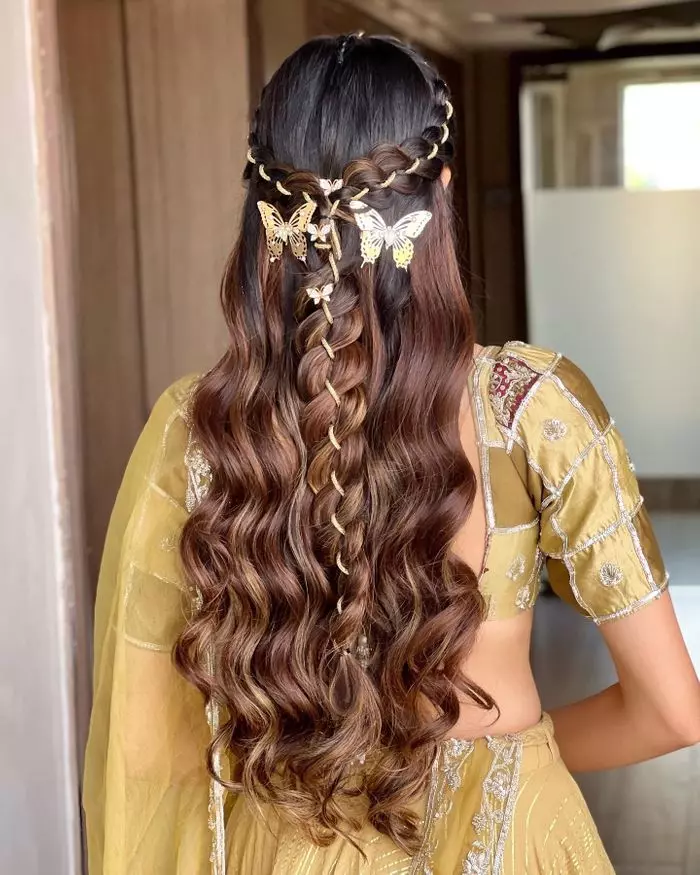 3. Butterfly Clip Hairstyles
Finding the perfect hairstyle that makes you stand out is the most challenging part of any significant event. By choosing Butterfly clip hairstyles, you can find the solutions to it. Wear butterfly clips with a half-braided and half-loose hairstyle for a mermaid effect that makes the butterfly clip hairstyles worthy for any special occasion. One of the best long hairstyles, butterfly clips adds elegance to the look.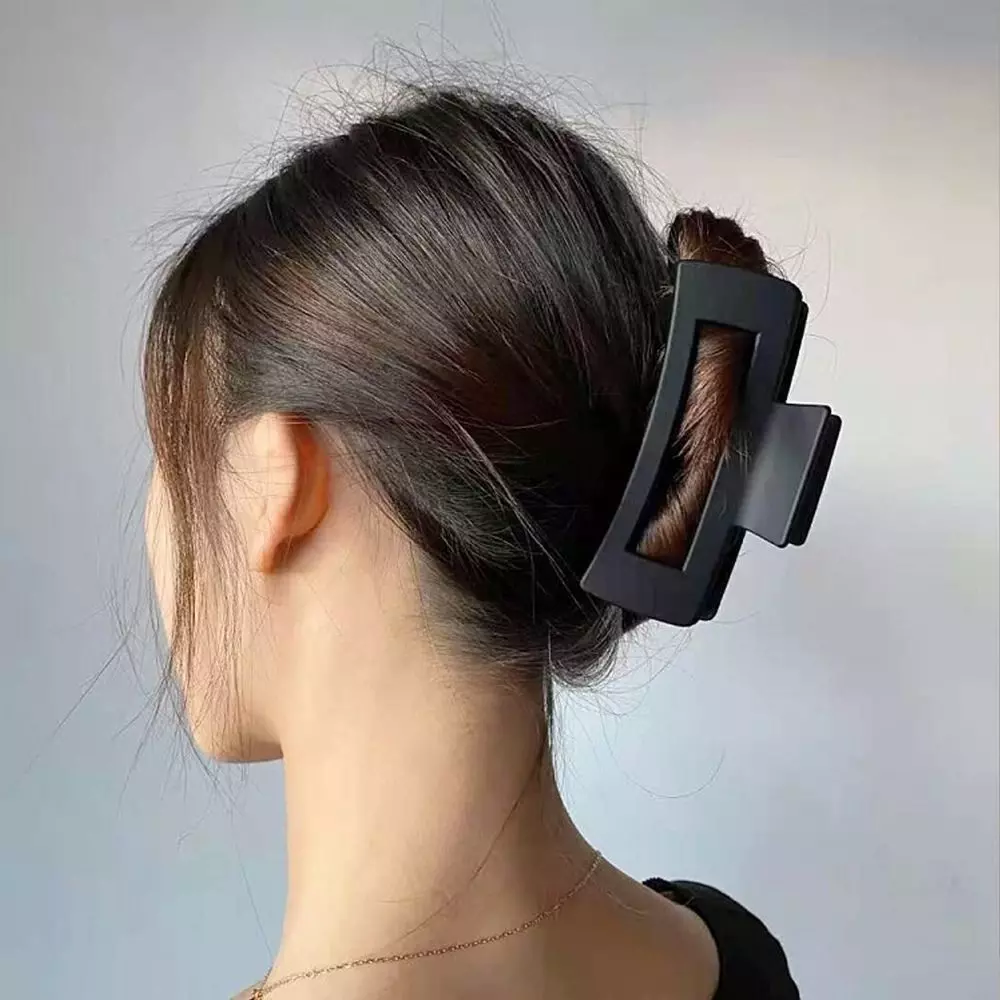 4. French Twist Claw Clip
Elegance that comes with ease reigns over everything else. When you choose a French twist claw clip style, you feel lighter and more comfortable and can attain a level of sophistication for your hair that takes you from home cozy to maid of honour vibes in seconds.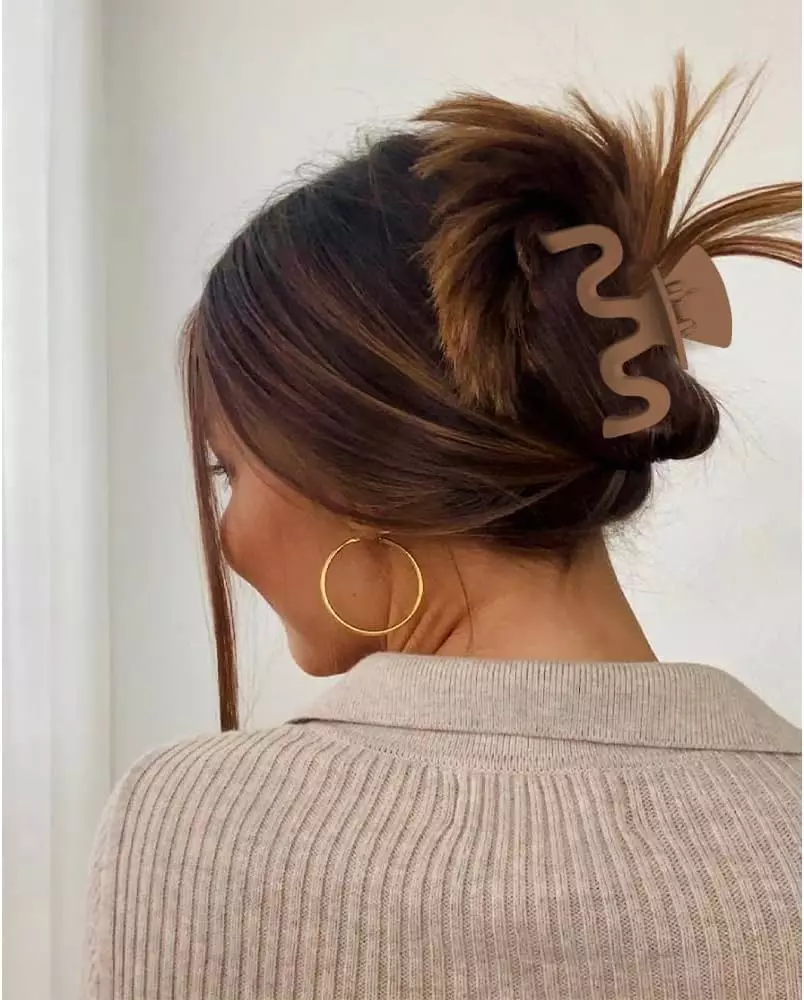 5. Neat Claw Clip Hairstyle
Isn't it convenient to tie up your hair during a hectic day? Of course, it is. But that does not mean you can't do it with style. You can fold your hair into a clean circle (not a bun) and make the bottom face upwards. Now, put the claw clip right at the fold, and you're good to go with the perfect claw clip hairstyle.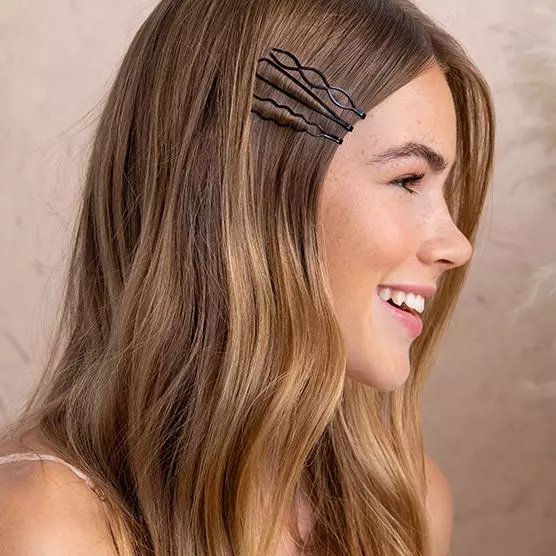 Even the simplest of hairstyles can make you look elegant and classy. One such example is the Bobby Pin Hairstyles, which requires minimal effort. Part your hair to one side and opt for Bobby pins in vivid colours. Wear them all on one side for a cute and stylish look.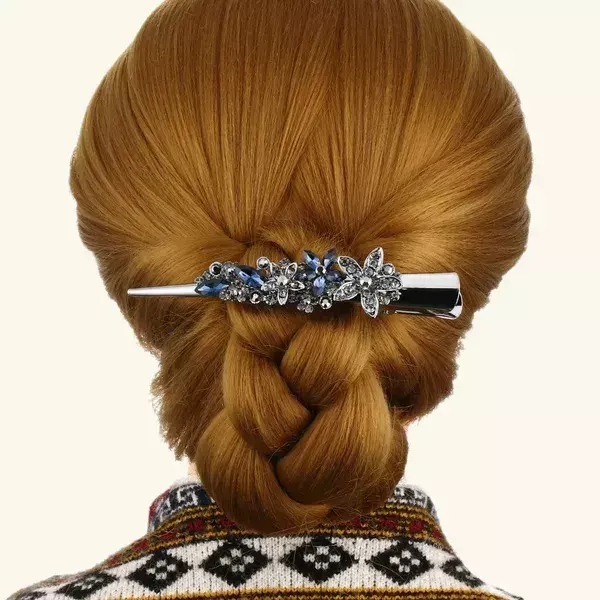 7. Crocodile Clip Hairstyles
 Be it a work day or at home, you can always choose a messy bun that lets your hair breathe. You can wrap your hair into a loose bun and put the clip sideways or in the middle to hold your bun in place. Crocodile clip hairstyles are ideal for those who do not prefer any hair accessories and are looking for an easy claw clip hairstyle.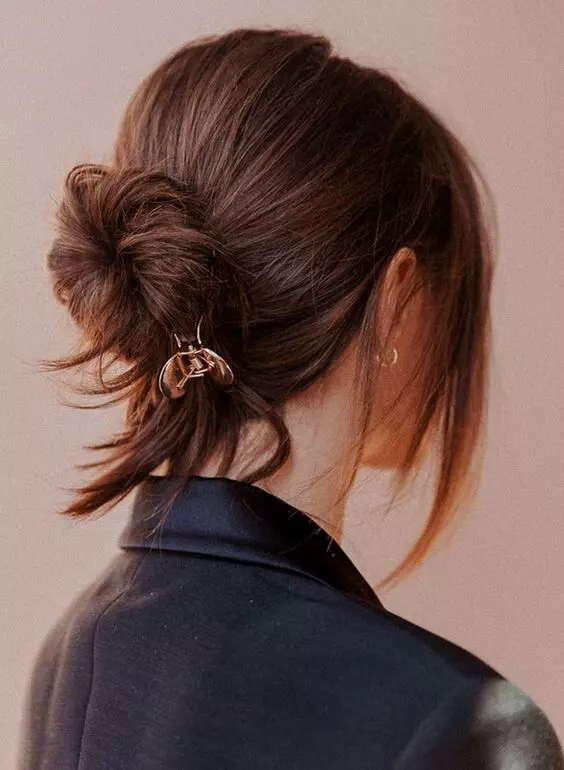 8. Messy Bun With Claw Clip
Do you want to bring out your playful side? No hairstyle can better depict it than the messy buns. Opt for a style that is sexy, classy, yet playful. Just twist your hair into a bun with a few strands hanging out, and apply the claw clip on the bun. A messy bun with a claw clip can be the perfect option for casual outings or important events, as it is an easy claw clip hairstyle.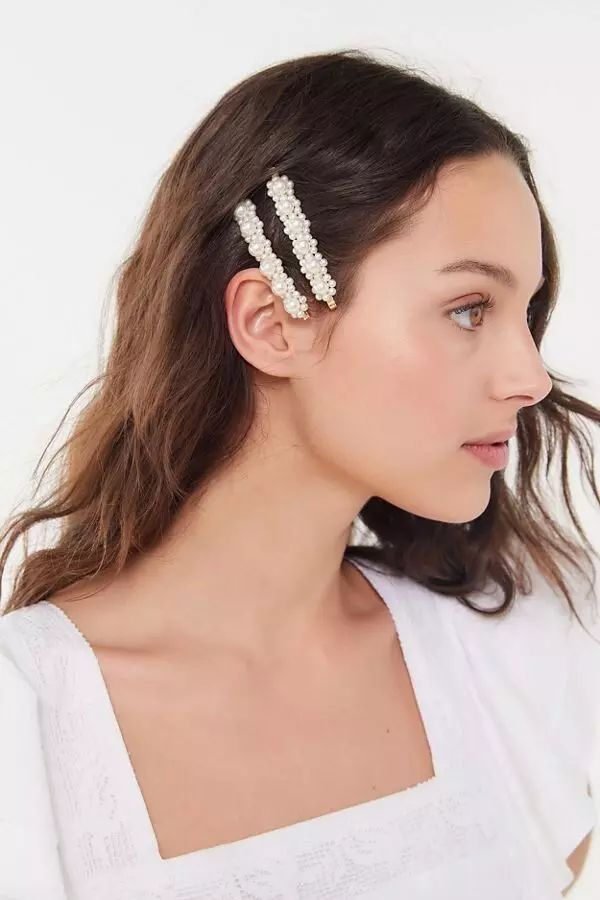 9. Perk It Up With Pearls
Beaded hair clips can never go out of style. These clips can give you an ethereal look in seconds and even make a messy high pony look appropriate for important occasions and events. You can opt for a different type of pearl studded clips that accompany the unkempt yet classy look. This is one of the easiest hairstyles with clips that you can go for.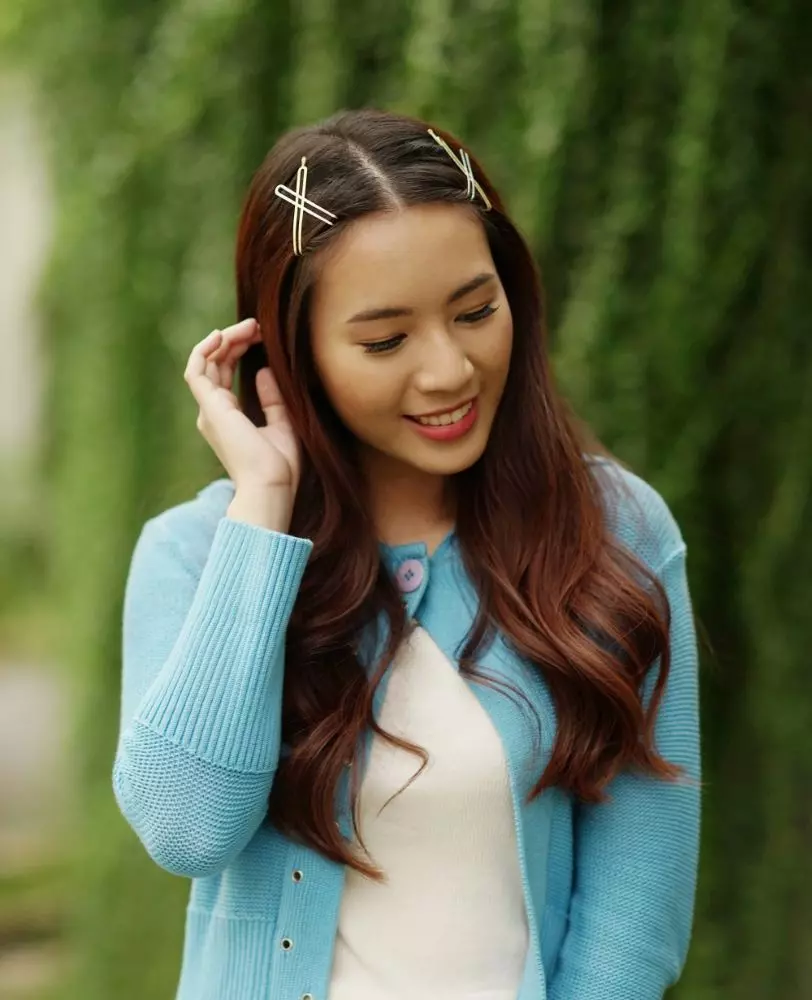 10. Perfectly Synced
Women are pretty particular about their hairstyle and cannot stand a strand left out or hanging out here or there when it's the perfect sync they want. You can bring order to your chaotic long hair by simply parting it in the middle and adding clips to both sides. You can make it look stylish by forming an X with the clips and making soft curls to the bottom of your hair for that extra bounce.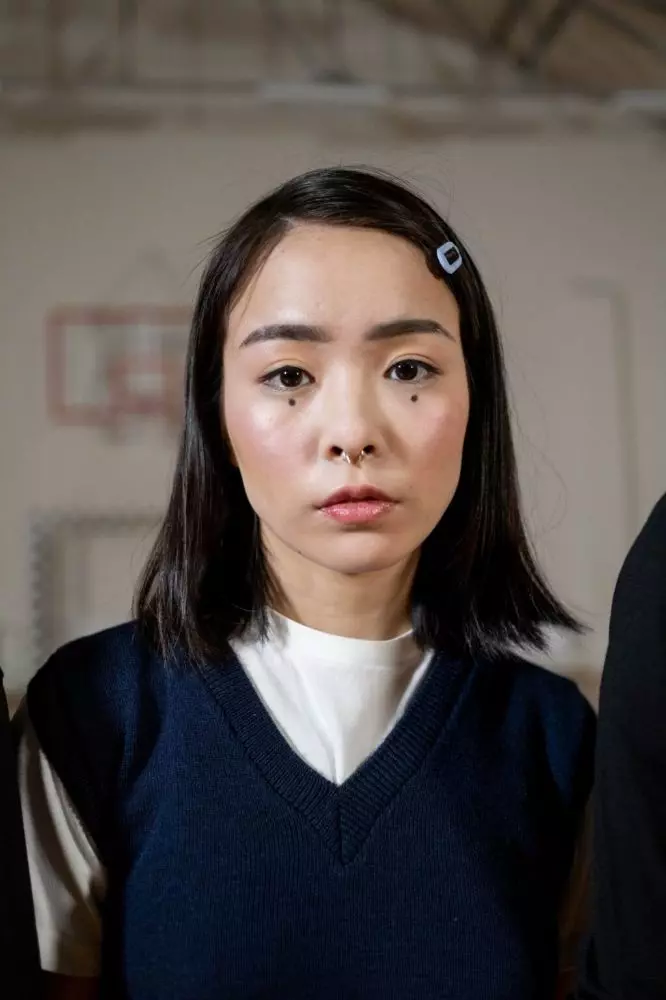 11. Clips On Short And Straight Hair
Finding the perfect style for short, straight hair is a nightmare for many. The best solution is a simple clip that you can wear on one side with a side part. Prefer to opt for bright colour clips or one that matches or compliments your outfit. Don't you think this is one of the easiest hairstyles with clips?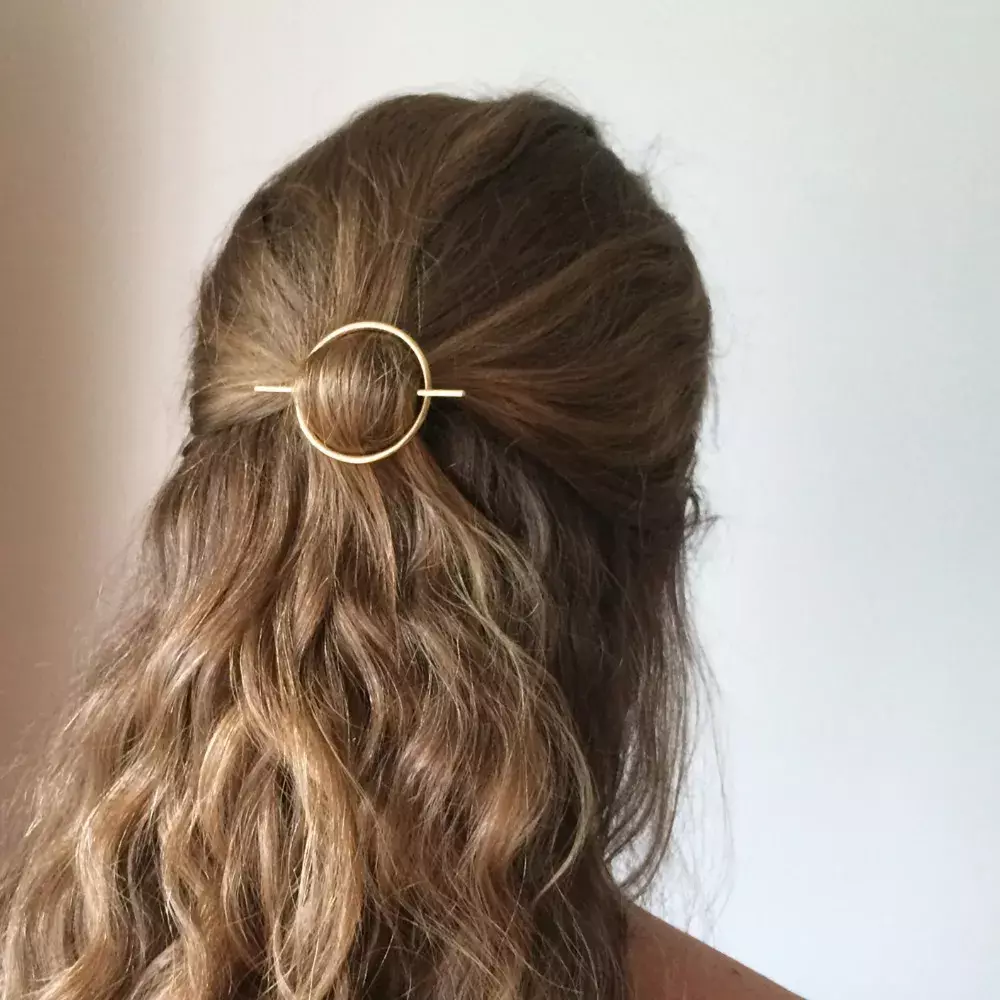 12. Round Clips On Wavey Hair
Although unusual, round clips can create a fashion statement that makes you stand out. You can even make it look more in formation with your outfit and overall look if it matches your outfit or even your accessories, such as earrings. You can even make soft, wavey curls to enhance the look further.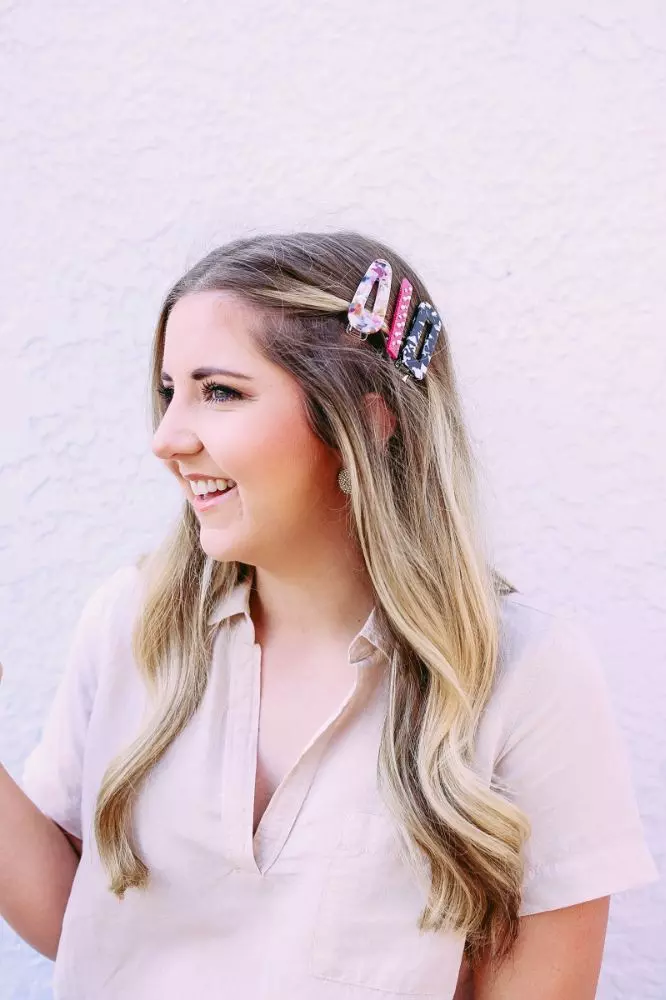 13. Experimenting With Different Clips
We all love a little variety, don't we? It gives us a break from the mundane. Similarly, experimenting with different clips can give your hairstyle a little break from the usual hairstyles. You can choose other clips of different textures, colours and styles and put them on the side, and you'll be good to go.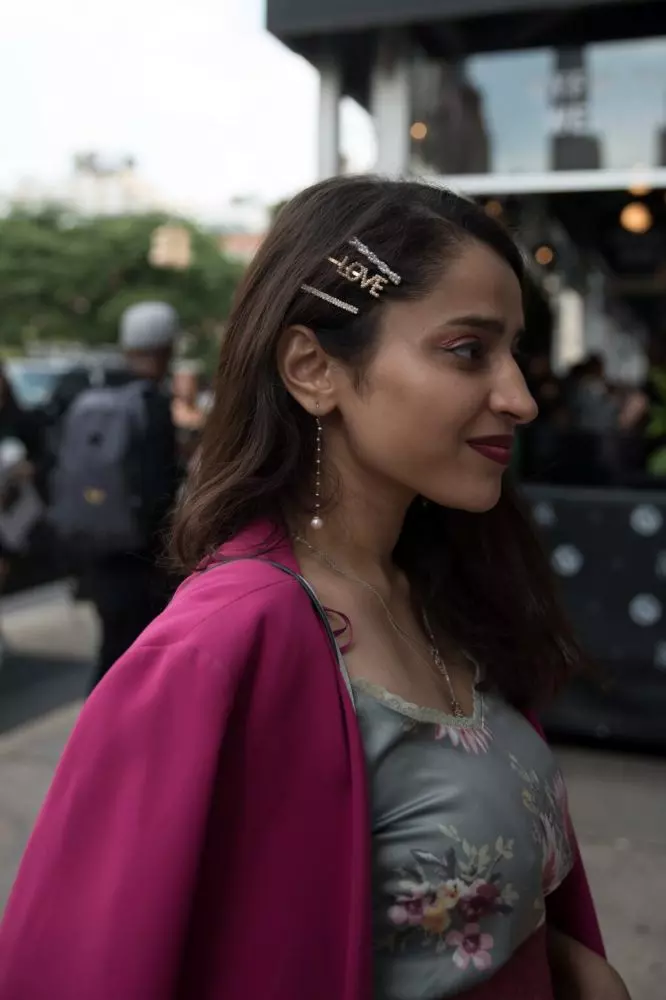 14. Clip-on Words
Fashion has always been representative of one's thoughts, feelings and personality. Choosing clips that have words engraved or embellished on them can be an expression of your personality and beliefs as well. You can put it on one side and add simple clips to complement it. This is the one for you if you are looking for trending hairstyles with clips.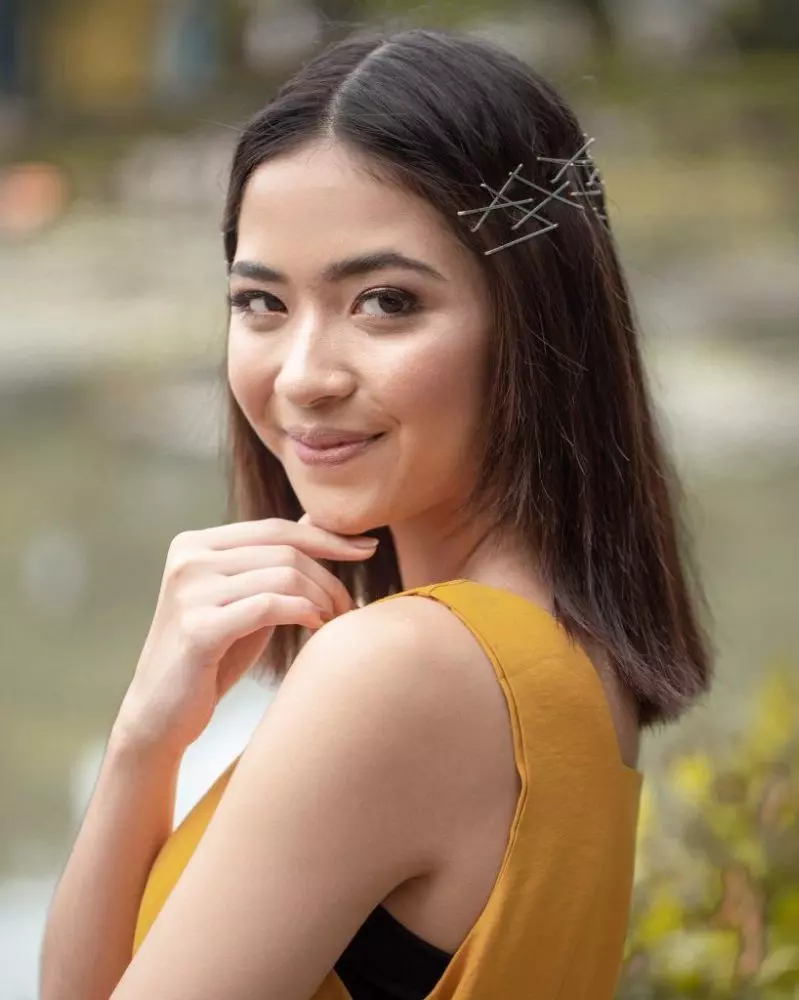 15. Wear A Bobby Pin Crown
Feel like the queen that you are, and create your crown. You must collect a few Bobby pins and structure them on the back of your head into unorganized triangles. Put these pins from one end to the other and opt for vibrant colour pins that do not camouflage with your hair colour. This is one of the best Bobby Pins hairstyles for weddings, prom, etc.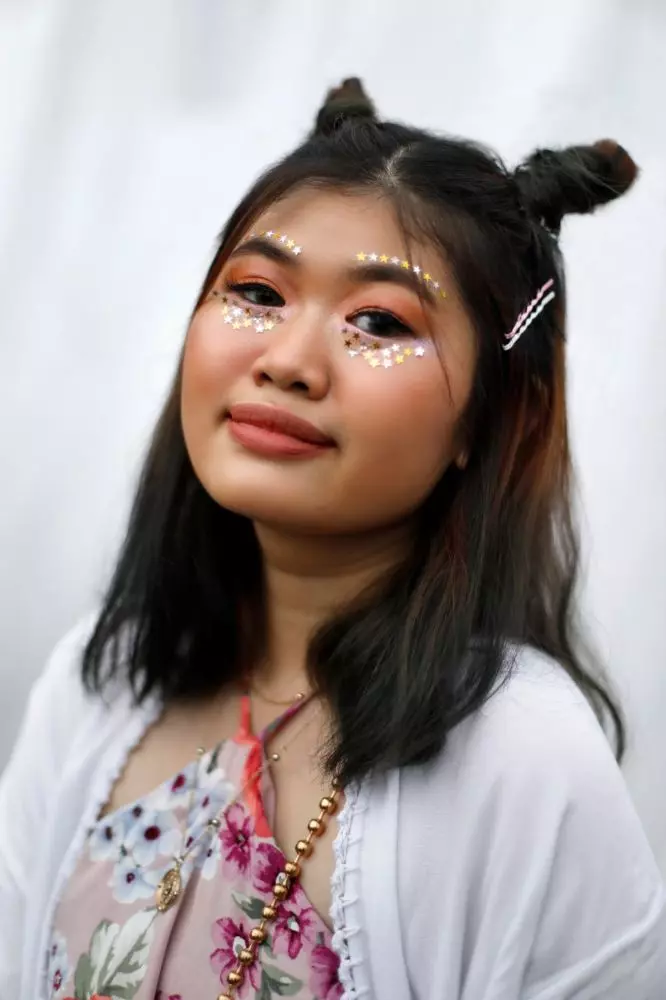 16. Clips For Your Space Buns
If you think space buns are cute, wait till you add little clips to both sides. Adding small clips above or below the buns can make it look even more adorable and is an appropriate hairdo for all ages.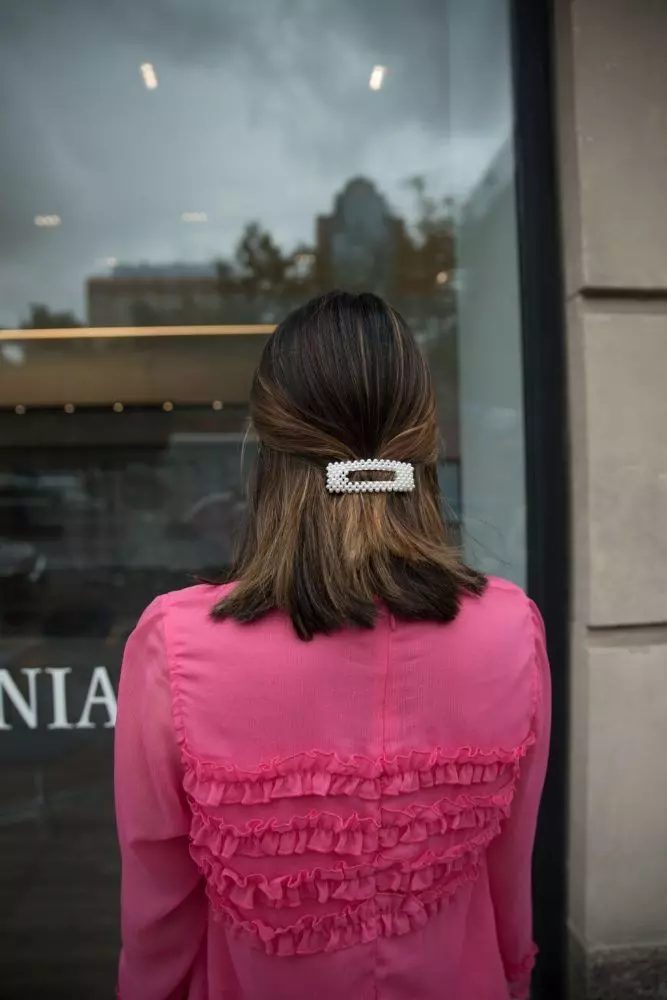 17. Rectangular Clips With Half Updo
If you have short and straight hair and are looking for a chic hairstyle, then all you have to do is make a loose half updo and put a rectangular clip on it. You can opt for bejewelled clips to make it even more appropriate for occasions like brunch, a date or casual outings.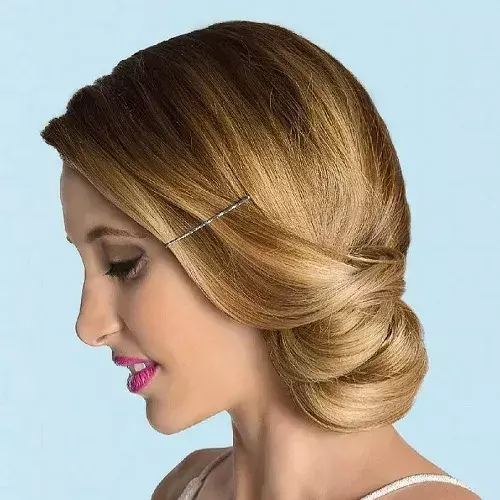 Do you want a retro or romantic vibe for your hairdo? If so, there is a simple trick for it. Create a side bun with a side part, and put different types of clips on that side. It would be better to choose pastel-hued or pearl-studded clips for a more elegant look.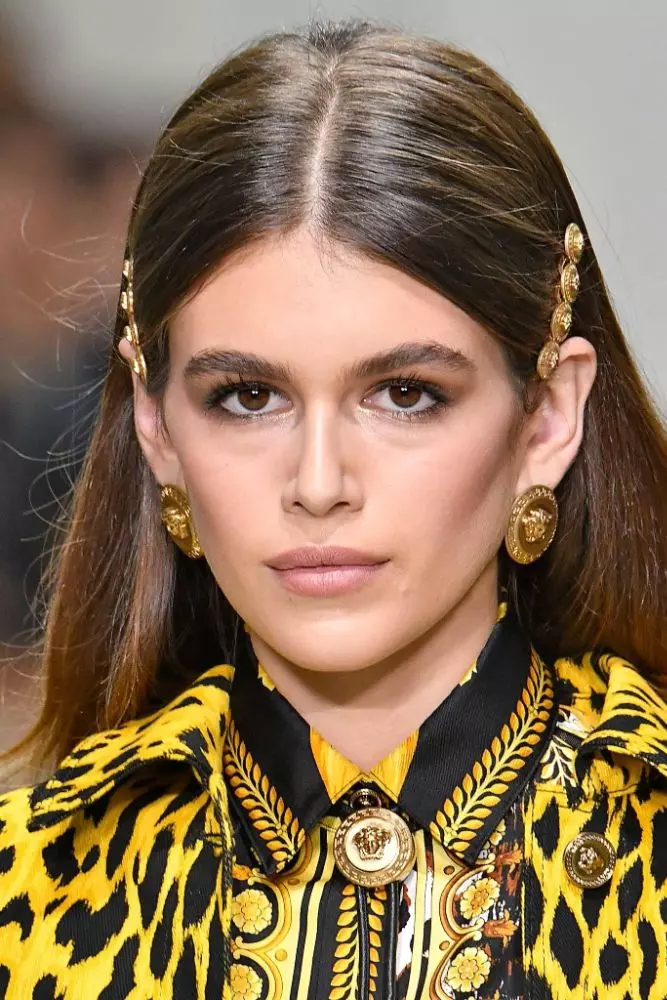 19. Clips For Symmetrical Hairstyles
Women with naturally long, thick and straight hair often like to flaunt it, and why wouldn't they? But if you want to do the same and like accessorizing, you can do it best by adding two similar clips on both sides of your hair with a middle part. Ensure that the clips are out above your ears and prevent your hair from falling on your face, adding that extra glam.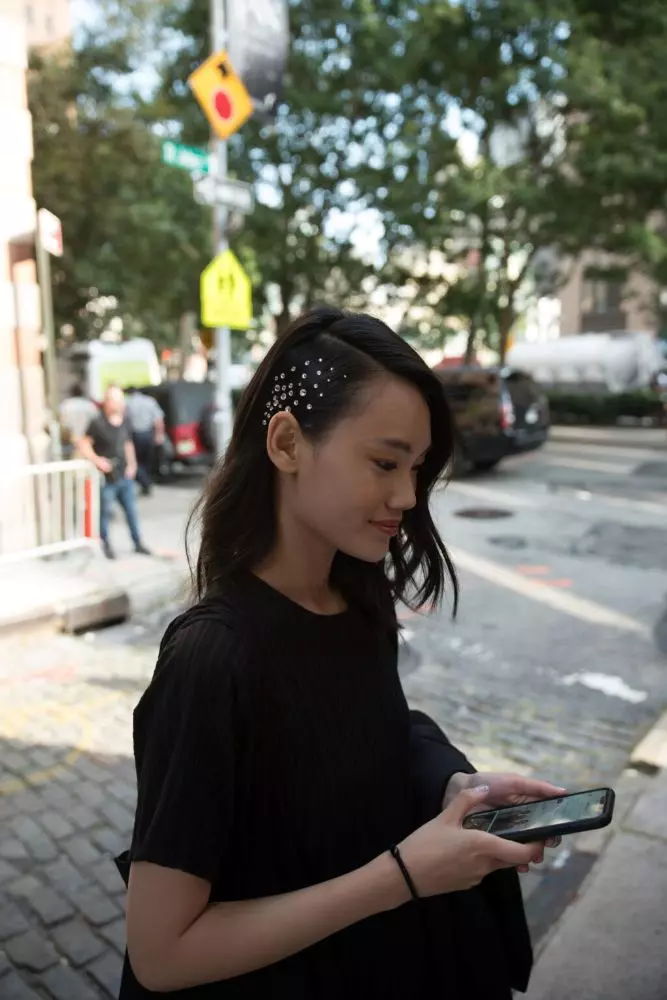 20. Hair Stud Clips
Do you want an ethereal-looking hairstyle? If so, we cannot think of any better hairdo than a simple side part with a few simple hair studs on the side. The dew drops-like appearance adds the extra glam and glitz you need for a night at the club or a simple dinner by candlelight.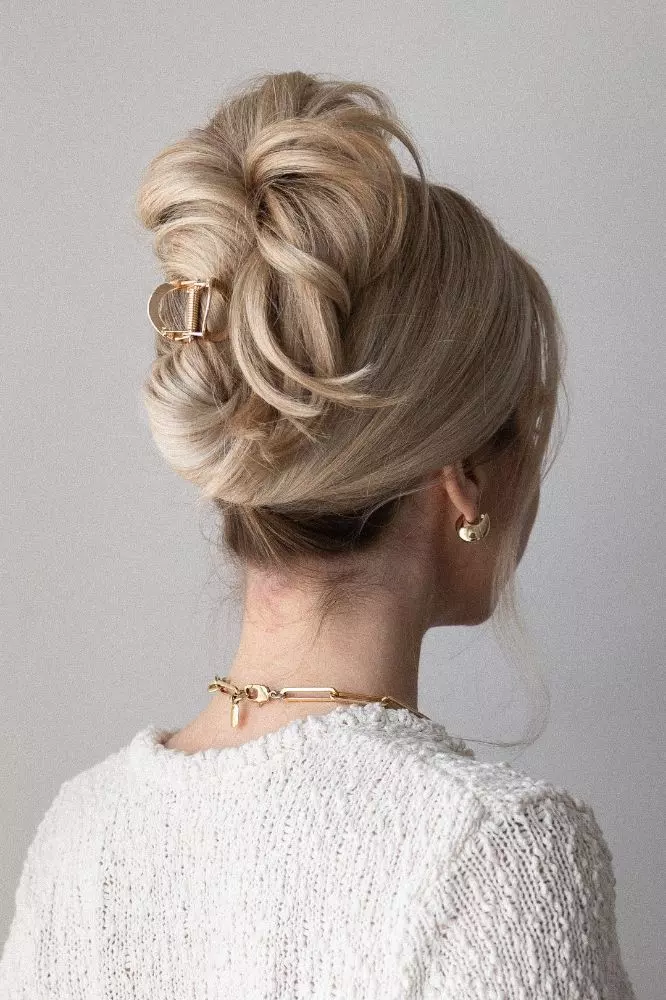 21. Claw Clip On An Updo
Hairstyles are all about comfort now, and claw clip hairstyles facilitate it. You can quickly gather all your hair and wrap it right at the crown of your head into a loose, messy bun. Put a claw clip on it to keep it in place and leave a few strands hanging at the front for a pleasant approach.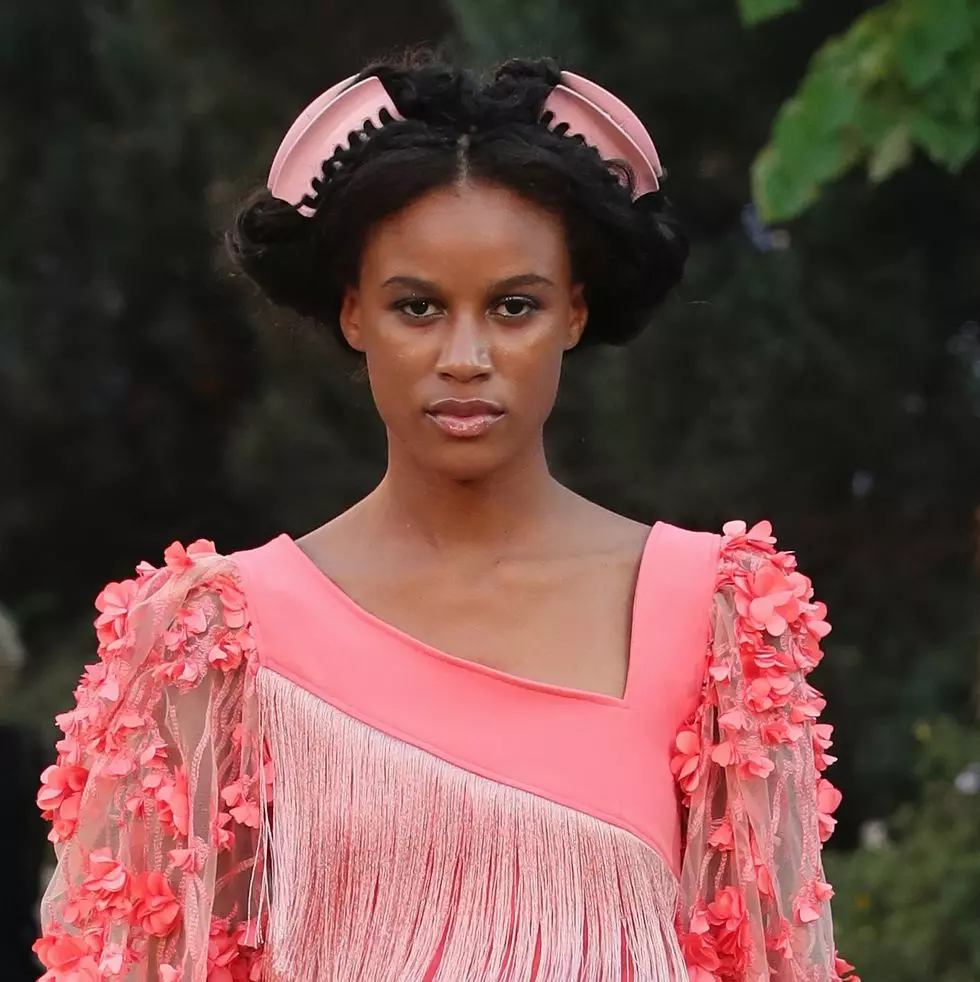 22. Mid-Part With Two Claw Clips
If you seek retro hairstyles, the Princess Leia hairdo has been a favourite among hairstylists for ages and has appeared in different forms. If you wish to add the exact look with modern elements, part your hair in the middle and make two buns on each side. Put two claw clips on both buns, and you're done.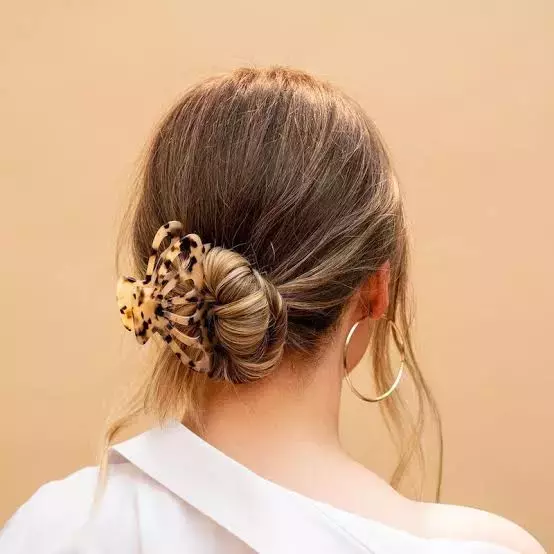 23. Clip Up Your Low Buns
For this particular hairstyle, you must create a messy bun at the bottom of your head that falls right on your neck. Now, secure the bun with a claw clip. You can use clips of different patterns and vibrant colours for that extra zing and flair.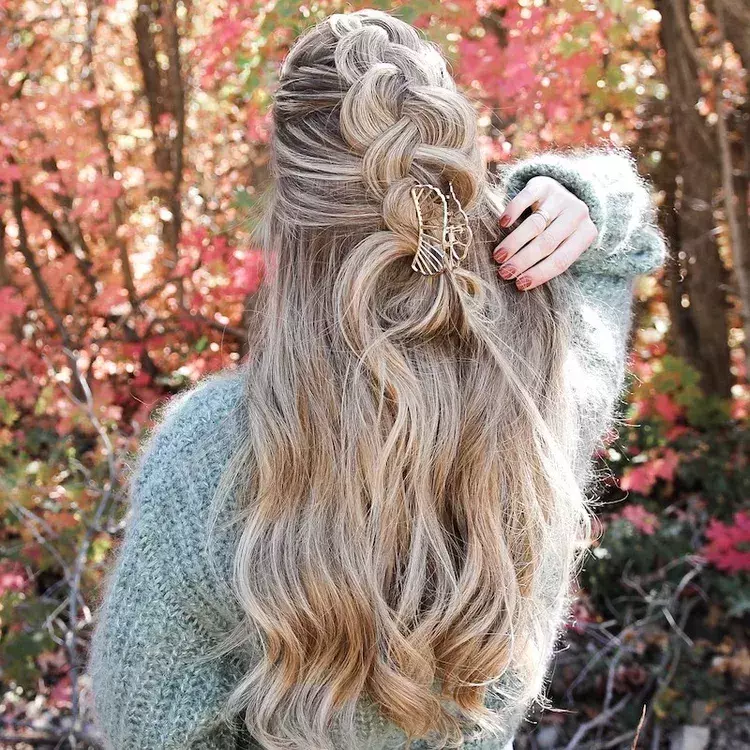 24. Claw Clips On Braided Hair
A half-braided hairdo can be pretty aesthetic, and adding a claw clip to a braid can keep your carefully braided hair in place while you do your things. Be it a fishtail or a simple braid, claw clips can help elevate the classy look.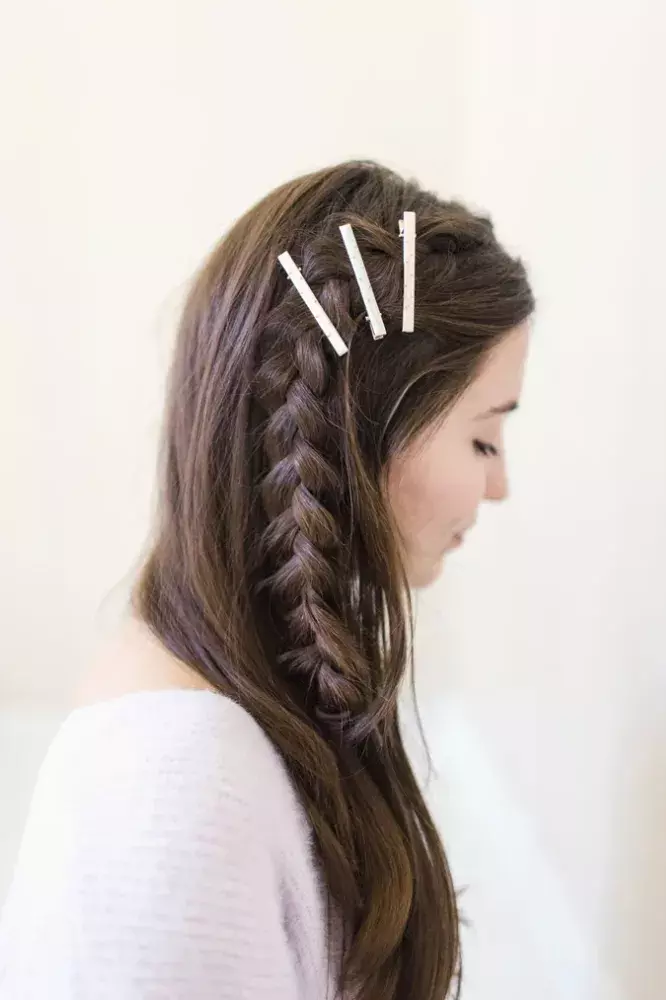 Speaking of braids, women's love for the side braid cannot be ignored. Here is your solution for all the womenfolk out there looking for a swifter way of integrating side braids and claw clips. Create a side braided half updo and bring both braids from the two sides or a single one from one side (per your choice) and secure it with a few clips or berrets. You can even opt for a half-loose and half-braided look or wave a few strands hanging out at the front to make it look prettier.
Although several hairstyles with clips are alluring and would compel you to try them all out, we have presented a few of the most favourite, comfortable, classy and sensational hairdos that can make you the talk of the town in minutes.