21 Gorgeous Claw Clip Hairstyles And Haircuts
Shrimanti Das
Updated At 08 Oct 23

Claw clip hairstyles have enjoyed a resurgence in popularity recently, offering a blend of practicality and style. These versatile hair accessories come in various sizes, shapes, and materials, allowing for a wide range of creative looks. Claw clips can effortlessly secure hair in elegant updos, messy buns, or casual half-up styles, making them perfect for both everyday wear and special occasions. Their grip ensures a firm hold without causing damage, making them a healthier alternative to tight elastics or pins. Claw clip hairstyles exude a relaxed yet polished vibe, making them a go-to choice for those seeking an easy and chic way to tame their tresses. You might assume that the options for claw clip hairstyles are limited, but that's far from the truth – and we've got the evidence to back it up. Here we've compiled a selection of diverse ways to rock claw clips in your hair.
21 Best Claw Clip Hairstyles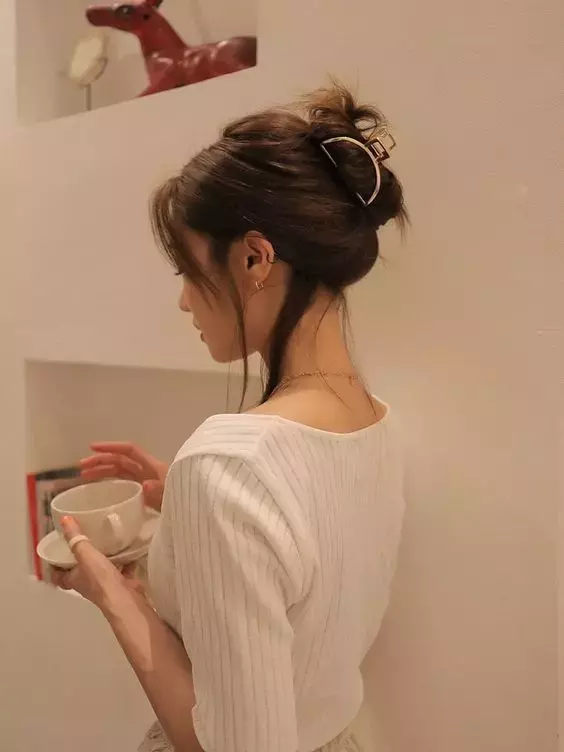 1. Sleek Messy Bun
These are simple claw clip hairstyles that can be done in a minute. The sleek messy bun hairstyle with a golden claw clip combines sophistication with a touch of effortless charm. To achieve this look, gather your hair into a neat, low bun using the golden claw clip for a secure hold. Allow a few strands to escape gracefully, lending a touch of relaxed elegance to the overall style. This versatile hairstyle strikes the perfect balance between polished and casual, making it suitable for a range of occasions.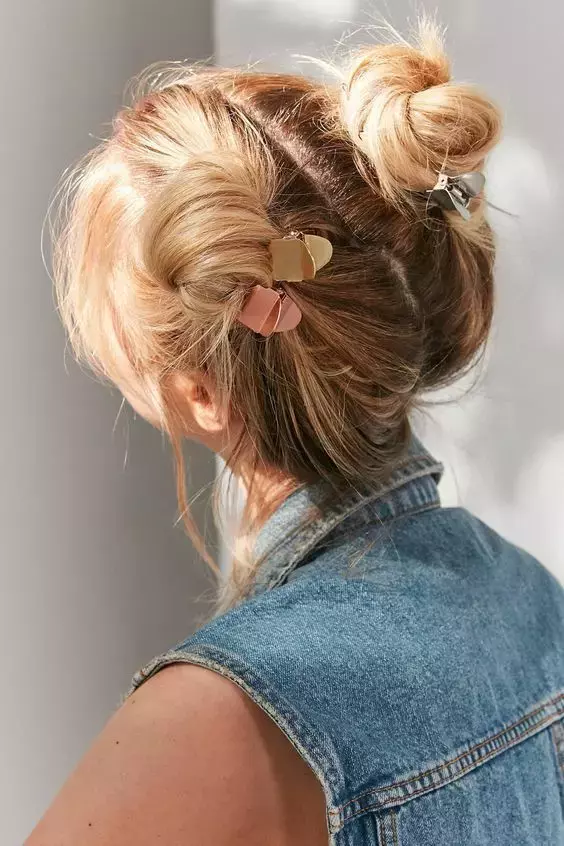 2. Claw Clips for Thin Hair
The dual bun hairstyle for thin hair with claw clips is a playful and chic choice. To create this look, divide your hair into two sections and form two neat buns on either side of your head, securing them in place with small colourful claw clips. This hairstyle balances practicality and style, keeping your hair secure while adding a touch of flair with the decorative claw clips. It's a trendy and versatile option for various occasions, from casual outings to more formal events. You can take out some strands of hair to give a messy playful look.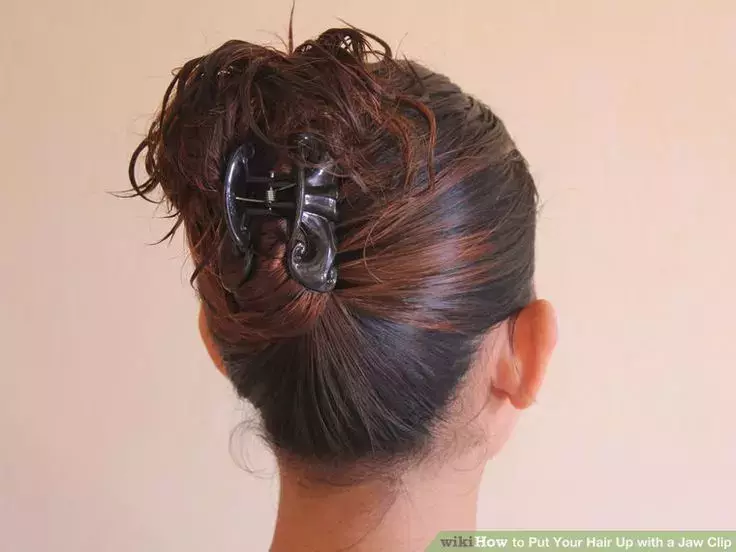 3. Messy French Twist
This is a modified french twist claw clip hairstyle. Individuals with long, thick hair often struggle to gather it all with just a single hair tie. That's where this claw clip technique comes into play. Much like a French twist, this style involves twisting your hair before applying the clip. However, instead of fastening the entire section with the clip, leave the ends slightly protruding from the top, creating a deliberately tousled appearance.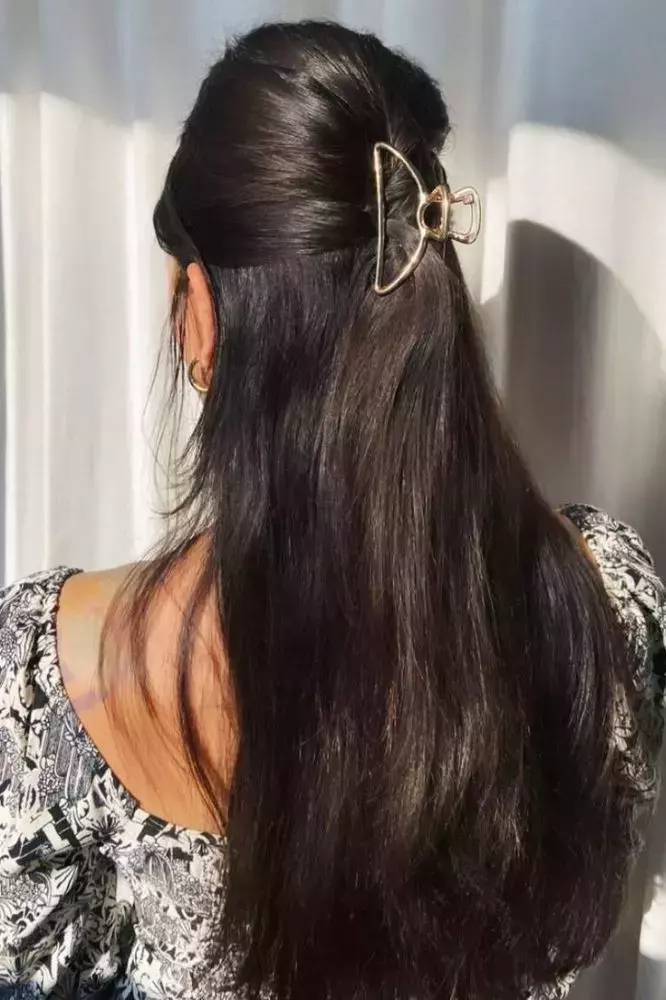 4. Twisted Half Tie Hair Style
To achieve this look, gather a section of your hair from one side, twist it gently, and secure it halfway down with a hair tie. This long hairstyle offers a lovely combination of elegance and simplicity, keeping your hair out of your face while adding a subtle twist for a touch of flair. It's a versatile option suitable for both casual and more formal occasions, adding a touch of sophistication to your look.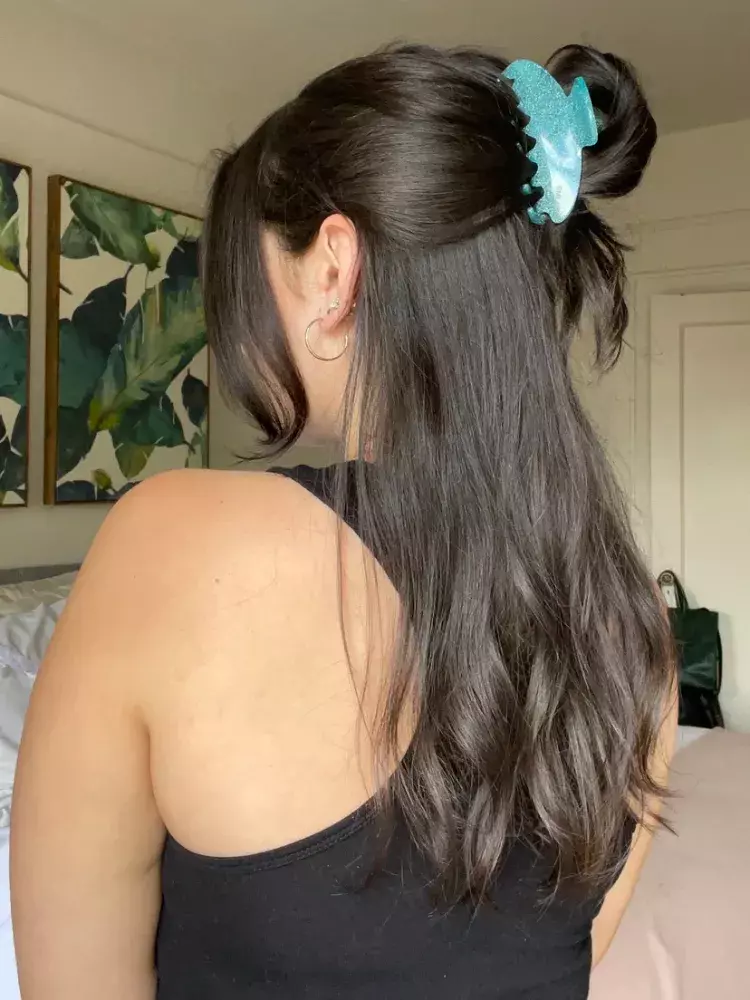 5. Half Bun Updo
To create this look, take a section of your hair from the crown and twist it gently into a bun, securing it with hairpins or a hair tie. This hairstyle combines the convenience of an updo haircut with a trendy twist, keeping your hair neat and adding a touch of sophistication to your overall appearance. It's versatile and suitable for various occasions, from casual outings to formal events.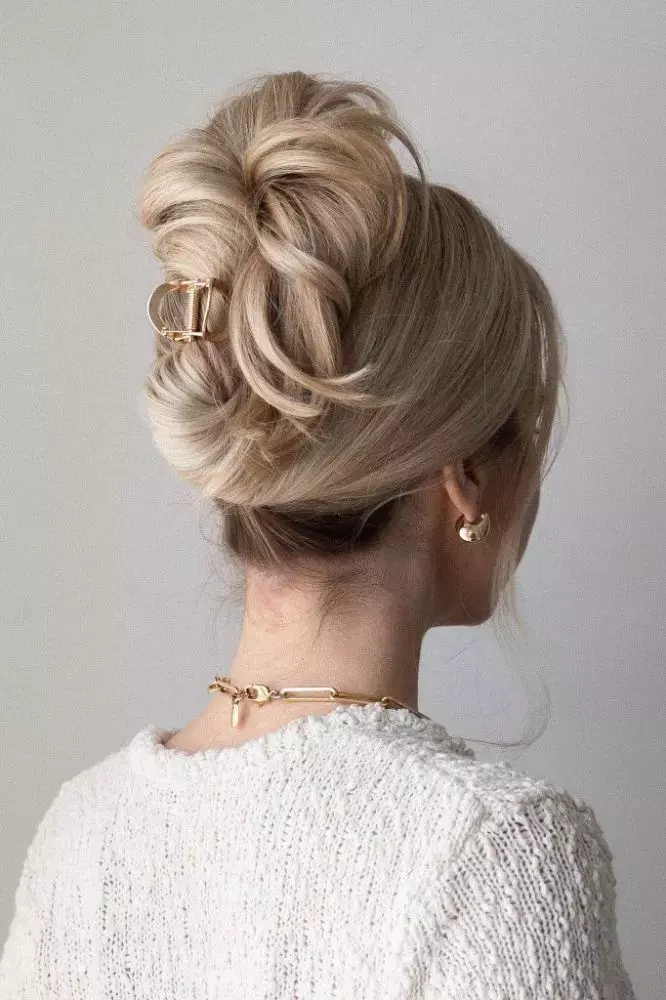 6. Twisted Wavy Bun
While long hair naturally exudes beauty, incorporating a claw clip can effortlessly elevate your appearance with minimal fuss. If your hair is straight, consider using a curling wand to introduce subtle waves and texture. Next, gather thicker strands from each side of your head and secure them at the back with a claw clip. This simple step adds a touch of glamour to your overall look, requiring only a small effort for a significant impact. These are also claw clips for thin hair.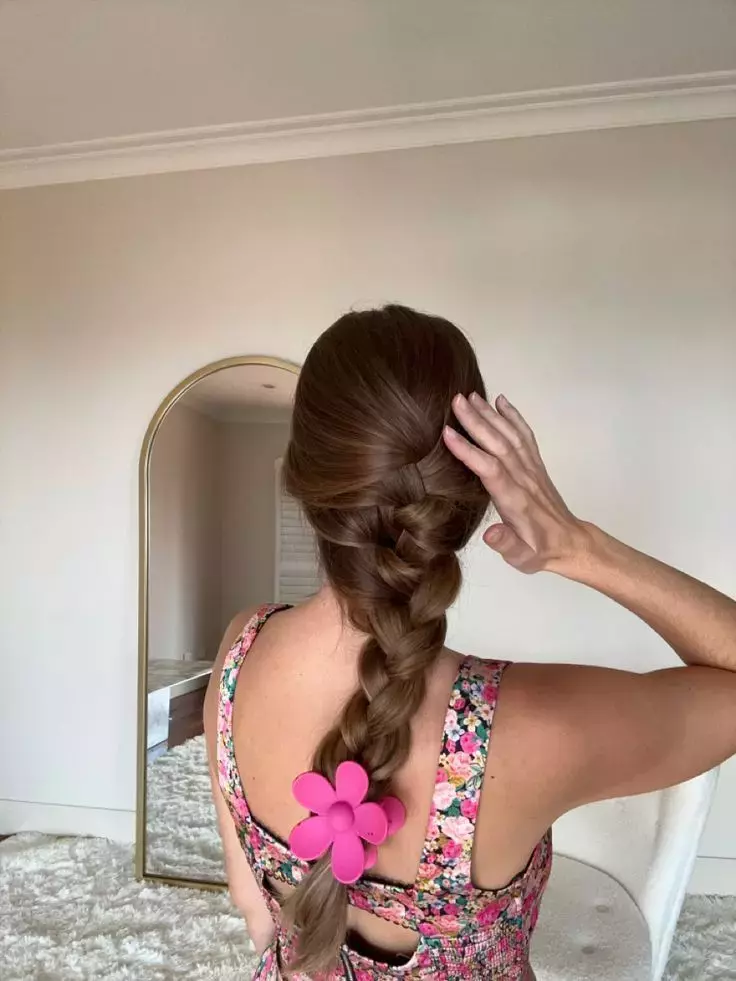 7. Braided Claw Clip Hair Style
The braided claw clip hairstyles for long hair is a charming and practical choice. To achieve this look, create a loose braid with a section of your hair, preferably starting from one side and working your way to the other. Secure the braid with a beautiful claw clip. This hairstyle combines the beauty of a braid with the convenience of a claw clip, offering an elegant and easy-to-maintain option suitable for various occasions. One can go for any braid like french braid, dutch braid or fishtail and the claw clip will still look good.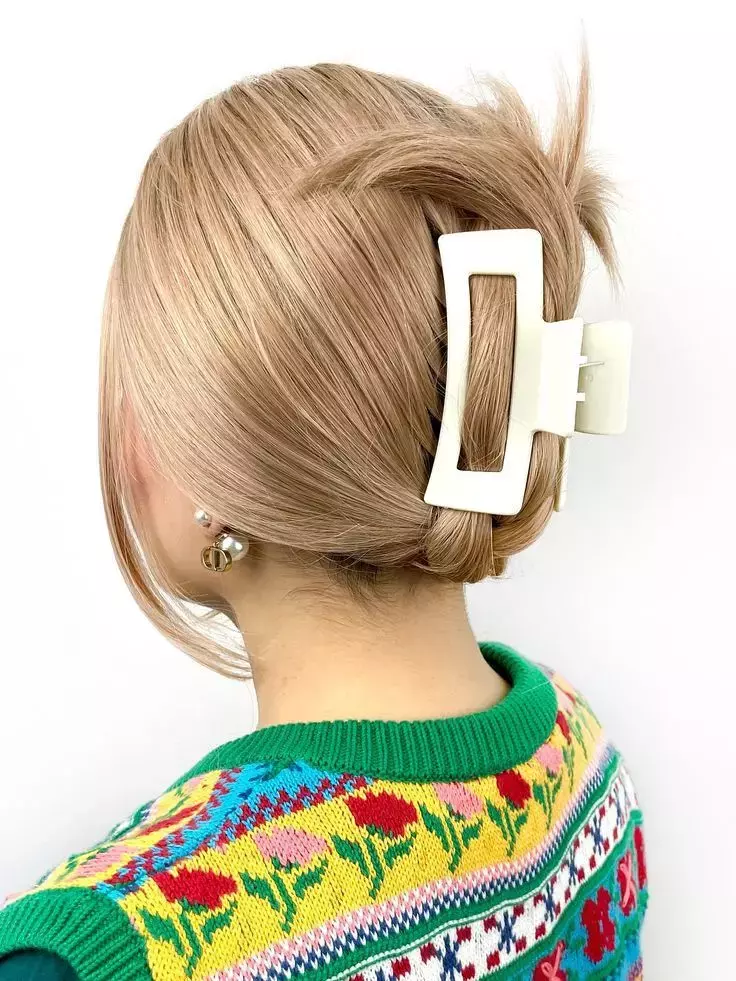 8. Sleek Claw Clips for Medium Hair
Sleek claw clips for medium hair are a chic and versatile choice. To achieve this style, start by smoothing your medium-length hair, ensuring a sleek and polished appearance. Then, gather the hair at the back of your head and secure it with a sleek and stylish claw clip. This minimalist yet sophisticated look is perfect for both casual and formal settings, providing a quick and effortless way to keep your hair in place while adding a touch of elegance to your overall style.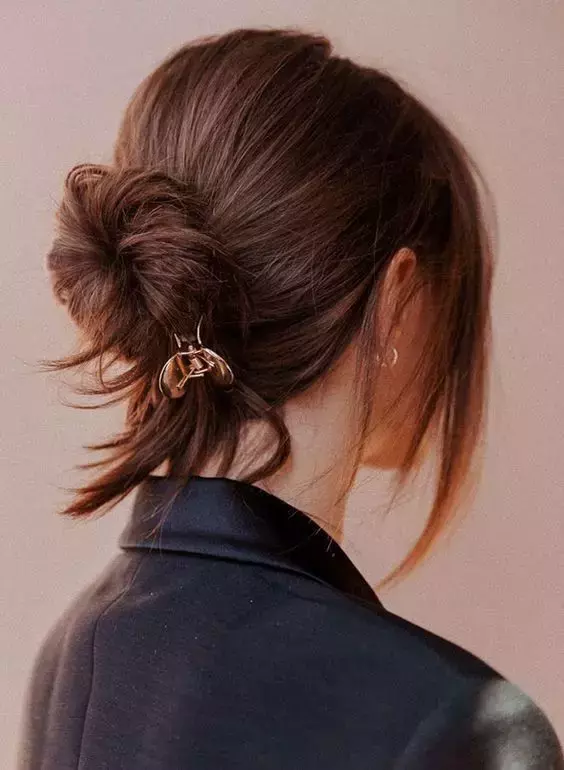 9. Low Twisted Bun
On days when you want to keep your hair away from your face, this style is a go-to choice. Simply create a relaxed low bun by twisting your hair and secure it in position with a substantial claw clip attached to the side.These are also known as simple claw clip hairstyles.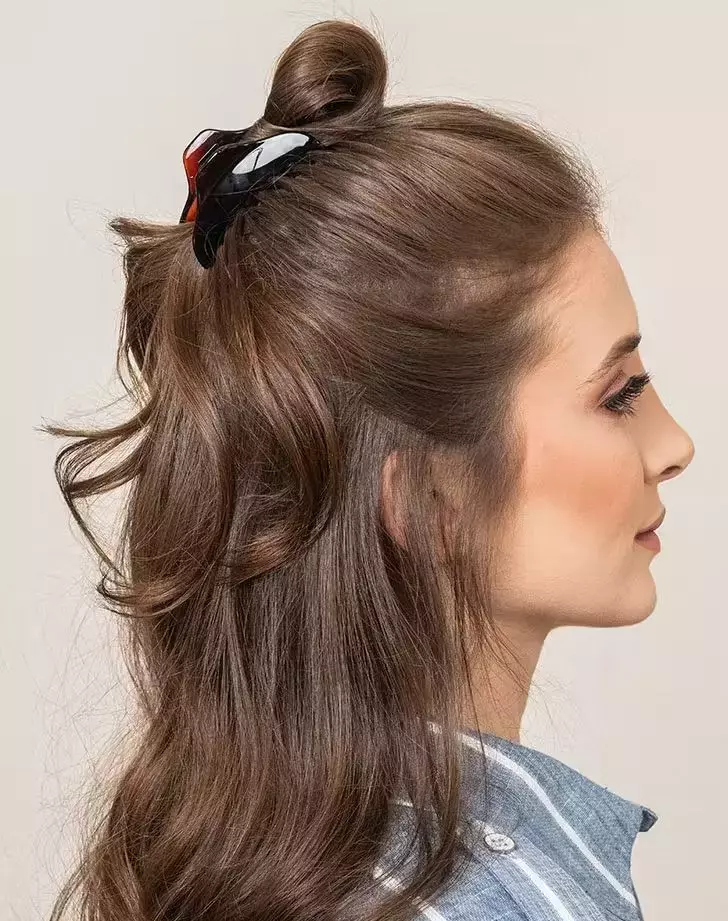 10.Updo with Claw Clip
To achieve this look, gather your hair into an updo, securing it with a stylish claw clip. This versatile hairstyle can range from a simple and sleek bun to a more intricate and textured updo. It's perfect for special occasions and formal events, exuding a timeless charm and allowing you to showcase your personal style with a touch of sophistication.
Do check out our guide to find the best feather cut as we list more than 75+ hairstyles which are apt for all face types and can be used on all occasions!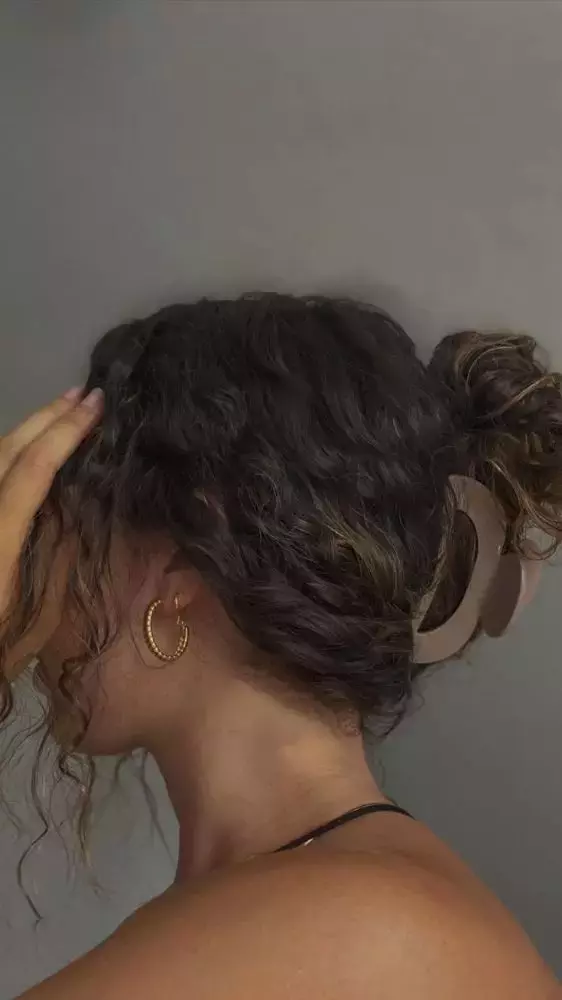 11.  Claw Clips for Curly Hair
If you can't locate your scrunchie today, there's no need to stress. Depending on your hair's thickness, you can gather it using a claw clip instead. Ensure you opt for a larger-sized claw clip to easily secure and keep your curly hair in place without any fuss.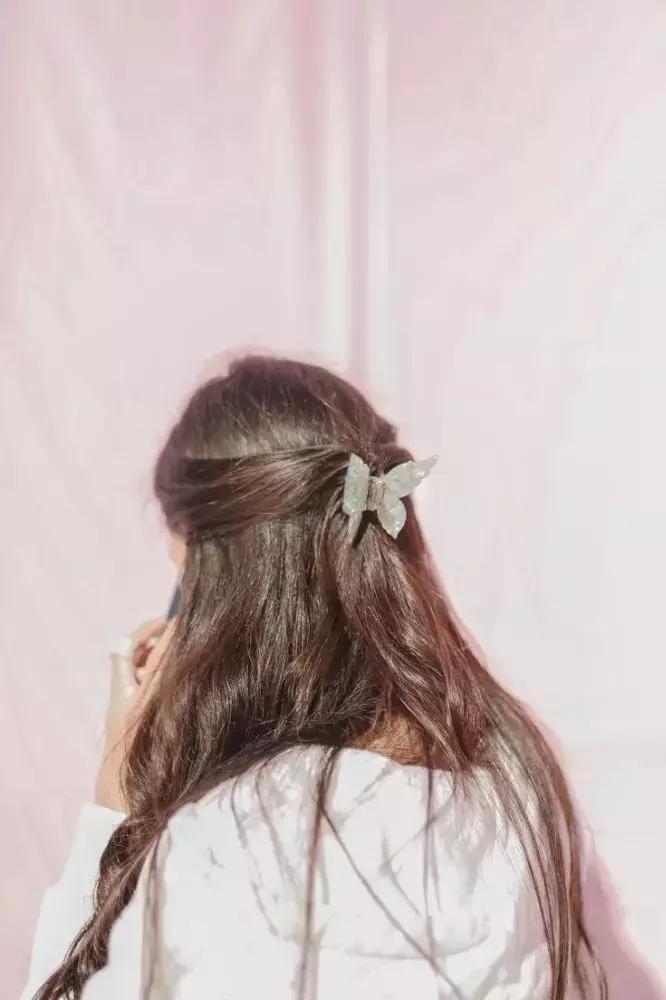 12.  Butterfly Claw Clip
Half-up half-down hairstyle resembles something Ariel from The Little Mermaid would sport. The best part is it's incredibly simple to do yourself. Begin by crafting those beachy waves using a curling iron or wand. Then, effortlessly secure the upper section of your hair using a butterfly claw clip.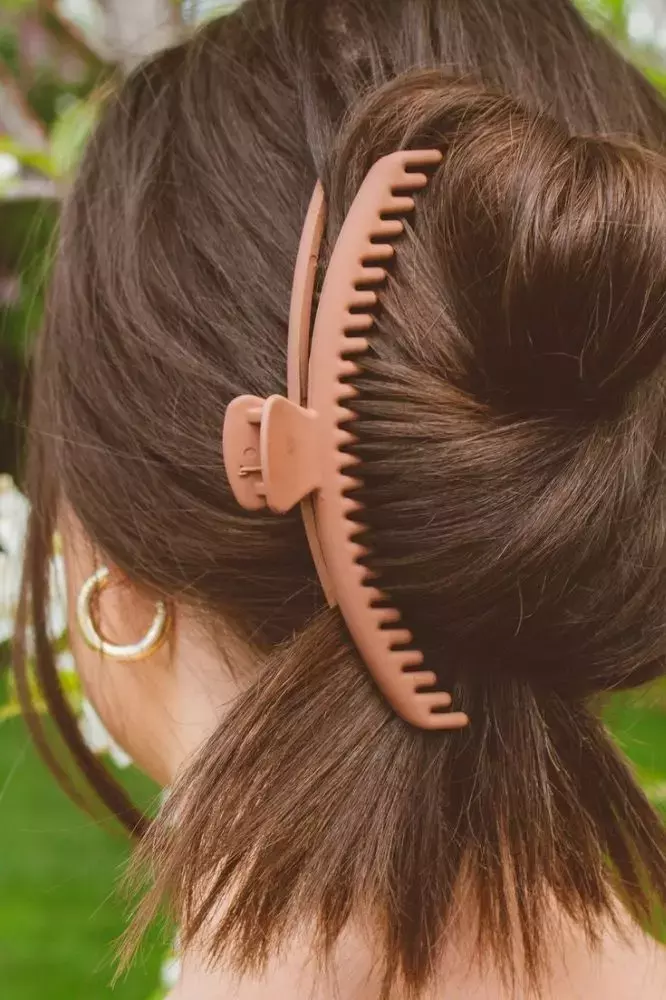 13. Modified French Twist Claw Clip HairStyle
The modified claw clip hairstyle is a trendy and personalized choice. It involves using claw clips in creative and unique ways to fashion your hair. Whether you're securing a loose bun, creating a twisted half-tie, or experimenting with other styles, the modified claw clip technique allows for endless possibilities. It's a versatile approach that enables you to showcase your individuality and creativity while effortlessly keeping your hair in place with flair.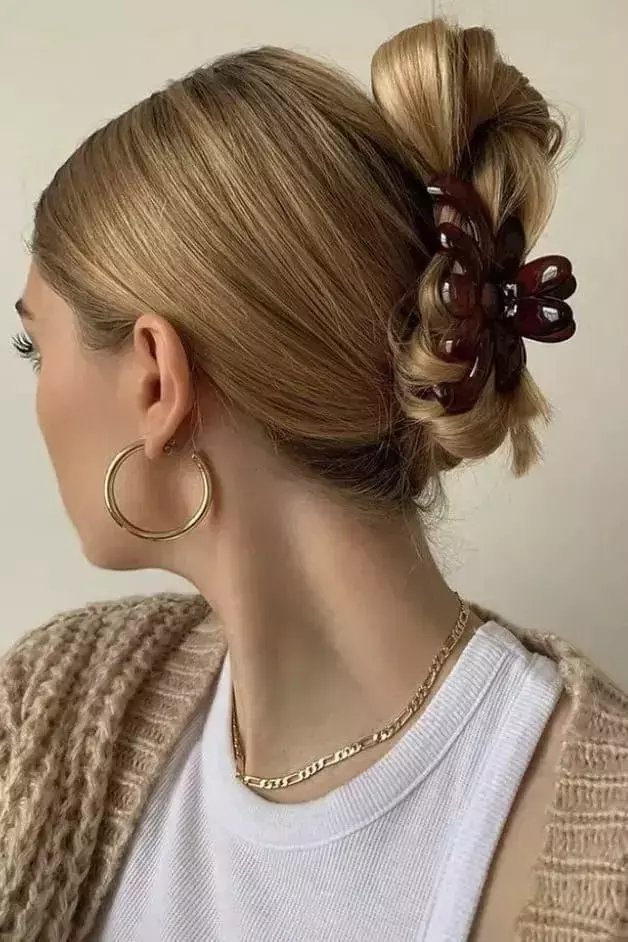 14. Spider Claw Clip
You've likely come across this highly popular hairstyle on your social media platforms, and despite its intricate appearance, achieving it is a straightforward process. Begin by gathering your hair as if you were creating a ponytail, then twist it. Next, lift it up, fold half of it over, and fasten it in place using a clip. For individuals with exceptionally long hair, you may need to twist it twice to achieve the desired look.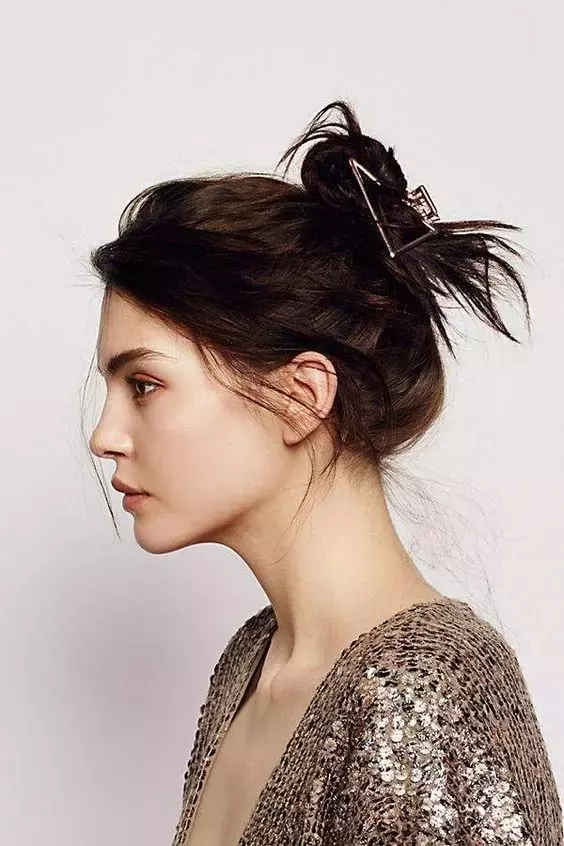 15. Spiky Messy Updo
The spiky messy updo hairstyle offers a bold and edgy look. To create this style, gather your hair into an updo but leave some strands loose for a spiky effect. It's a perfect choice for those seeking a distinctive and fashion-forward appearance. This hairstyle blends the elegance of an updo with a playful and tousled element, making it suitable for various occasions where you want to stand out and make a statement with your hair.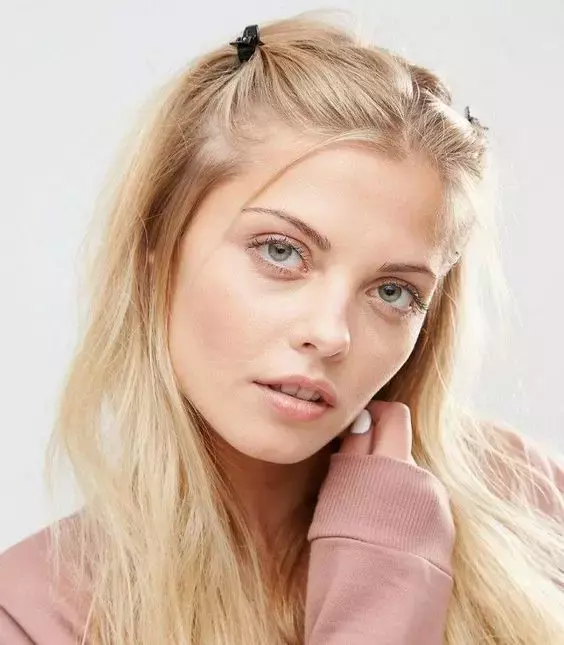 16. Claw Clip Hairstyles for Short Hair
The double mini claw clip can help you get a cute short hairstyle. To achieve this look, part your hair into two sections and create two mini buns or twists on either side of your head. Secure them in place using small claw clips. These claw clip hairstyles for short hair offer a charming combination of convenience and fashion, keeping your hair neatly styled while adding a trendy twist. It's versatile and suitable for various occasions, making it a go-to option for those seeking a chic and functional hairstyle.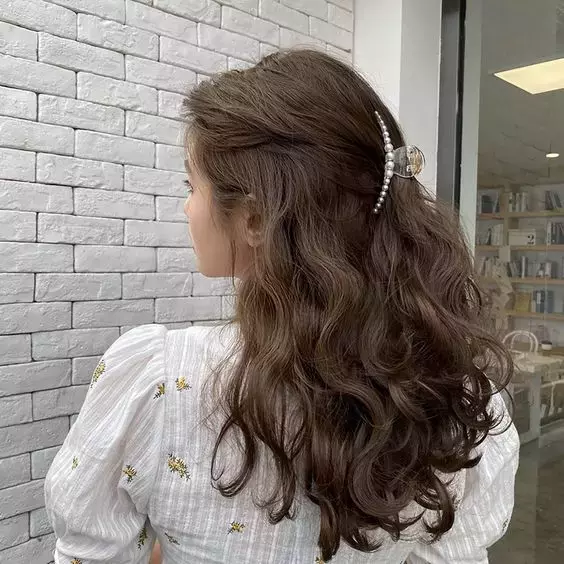 17. Pearl Claw Clip Hairstyle
The pearl claw clip half up wavy hairstyle is a stunning and elegant choice. This style involves creating soft, wavy locks and then gathering the top half of your hair into a half-up style. Secure it with a pearl-adorned claw clip for a touch of sophistication and glamour. This hairstyle seamlessly blends the casual charm of wavy hair with the timeless beauty of pearls, making it ideal for special occasions and events where you want to radiate a refined and graceful look.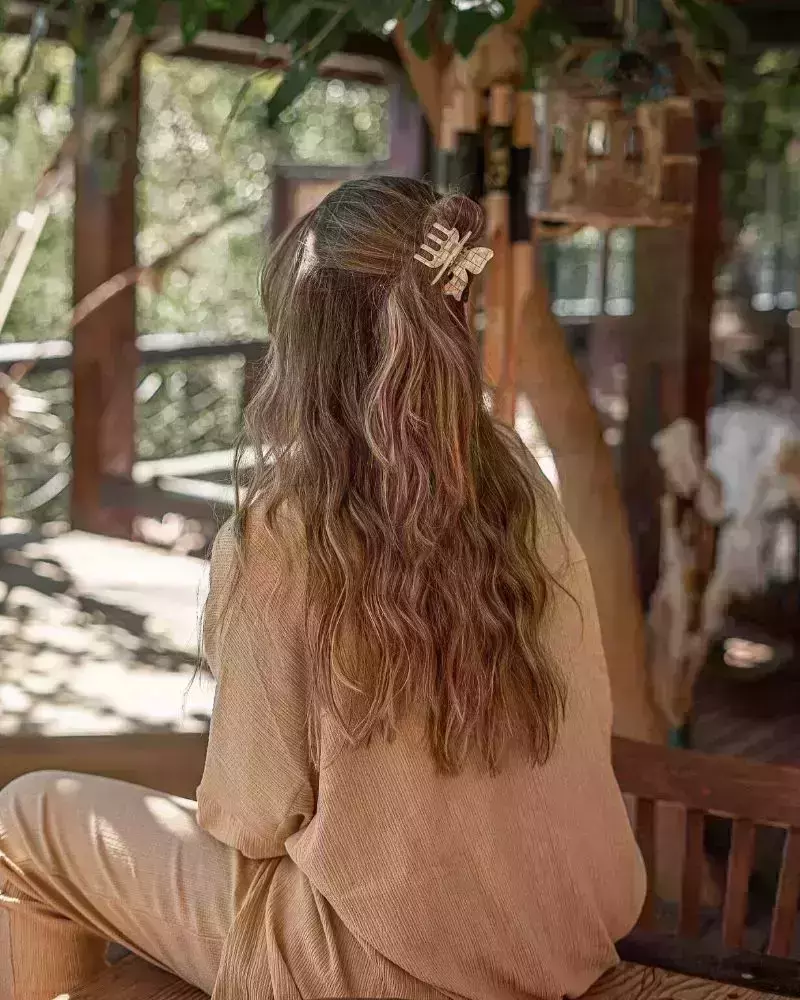 18. Claw Clip Hairstyles for Thick Hair
The claw clip hairstyles for thick hair is a practical and stylish solution. Ideal for those with voluminous locks, this hairstyle involves gathering the hair and securing it with a sturdy claw clip. It not only keeps thick hair in place but also adds a touch of flair to your look. This hairstyle showcases the beauty of your thick hair while providing a comfortable and secure hold, making it perfect for both everyday wear and special occasions.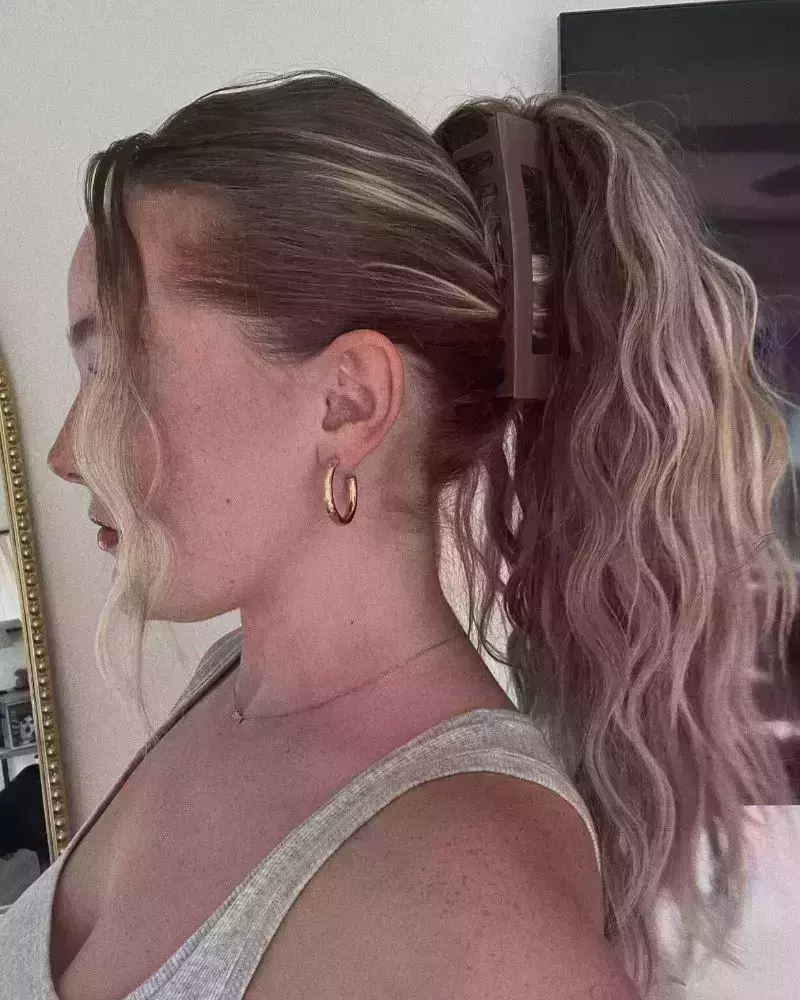 19. Claw Clips for Long Hair
 Depending on how thick your hair is, you can use claw clips for long hair to secure it effortlessly. Just ensure you opt for a larger-sized clip to easily grasp and keep your strands in place without any hassle.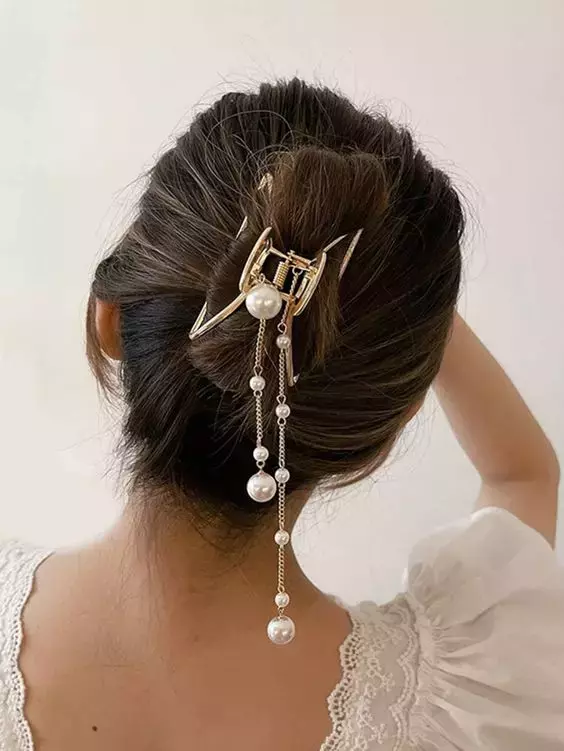 20. The Festive Look
The Pearl Drop Claw Clip hairstyles is an exquisite choice for thin hair. To achieve this look, gather your hair into an elegant updo or half-up style and secure it with a claw clip adorned with pearl drops. The pearls add a touch of timeless elegance and refinement to your hairstyle, making it perfect for special occasions or when you want to exude a sense of classic beauty. This hairstyle is a blend of modern and vintage, offering a graceful and charming appearance.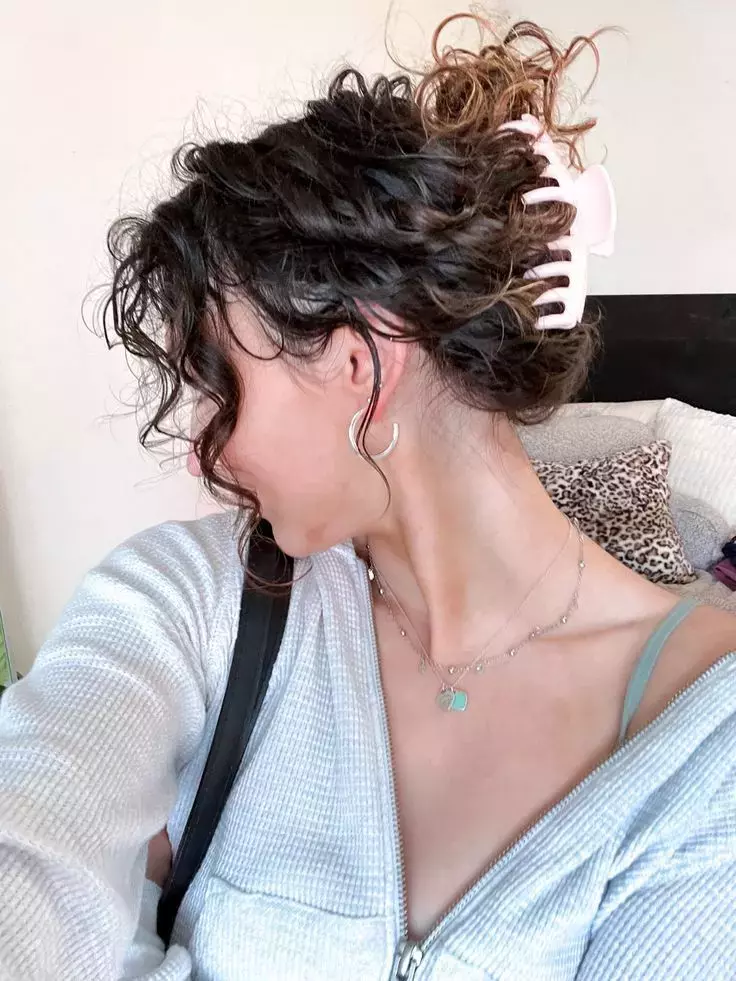 21. Claw Clips for Small Curly Hair
To get these Claw Clips for Curly Hair, simply gather your curls in a relaxed bun and use a claw clip to hold them in place. Leave some strands of hair to cascade gracefully from the clip, framing your face for a casually elegant appearance.