51 Stunning Long Hairstyles For Men (With Photos)
Arunima Saha
Updated At 31 Jan 23
People, mostly men, don't always have genes that help them sport long, thick hair. So, if you have that gene, please don't stop yourself from showing off. When men take diligent care of their already long, and textured hair, they look sexually attractive. If you are one of these men, you must be looking for alluring hairstyles for your long tresses.
You have come to the right place. We are going to provide you with fifty one best long hairstyles for men. While some may be easy styles, others may be time consuming. However, once you apply these hairstyles, you will look effortlessly handsome.
Having said that, maintaining long hair isn't a piece of cake. But, the hairstyles for long hair that we are going to mention here are so versatile that they automatically become worthy of the time.
51 Best Long Hairstyles For Men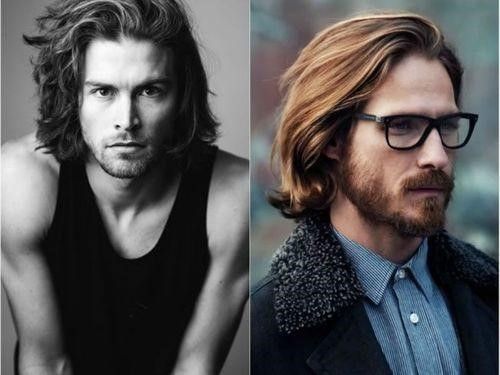 1. Long Hair With A Side Parting
Do you know which hairstyle for long hair for men is the current trend? It is called disheveled hair. You can sport this hairstyle during formal occasions like any office related event. Part your hair from one side and push most hair strands towards one side. Pair this hairstyle with a crisp full sleeve shirt, tie, and pants when you are going to attend a formal event.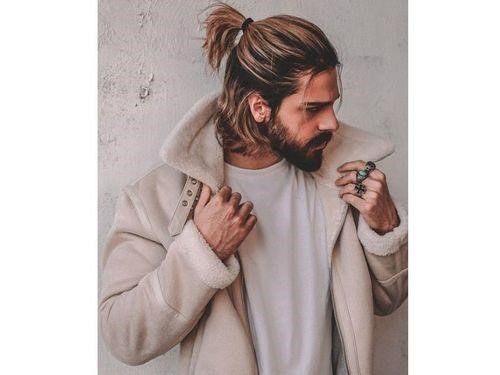 2. Evergreen Ponytail Hairstyle
Are you looking for a long hairstyle for men that don't require high maintenance? If yes, you have found the solution right here, right now. This long hairdo for men is quite similar to how women brush back their hair and tie the hair into a ponytail.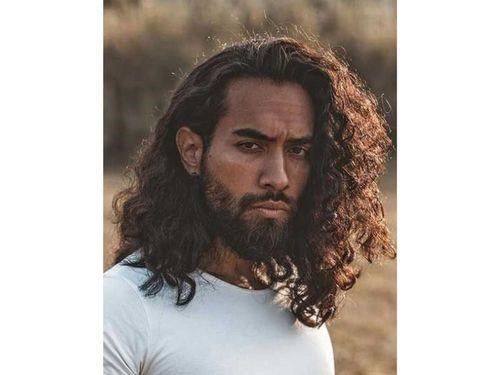 3. Aesthetic Shoulder Length Wavy Hair
If you go by the long hairstyles for men who are actors and singers, you will realize the extreme popularity of wavy hair. It is an addictive trend. One secret trick to getting the perfectly balanced long wavy hair is not brushing your hair at all. Leave the mess all alone!
Check out our guide to find the best long curly haircuts for men which include all the stunning and popular haircuts.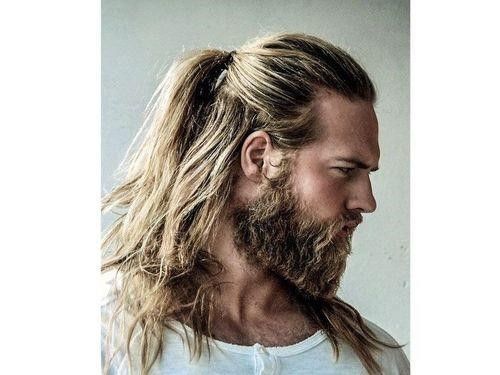 4. Chris Hemsworth Hairstyle For Long Hair
Are you looking for a sharp and bold long hairstyle for men? You don't have to search anymore because Chris Hemsworth is here to dissolve your stress. Take the front hair and tie it back into a bun or a ponytail. The remaining hair will hang loose till your shoulders. Hence, the name, half up and half down ponytail or bun hairdo.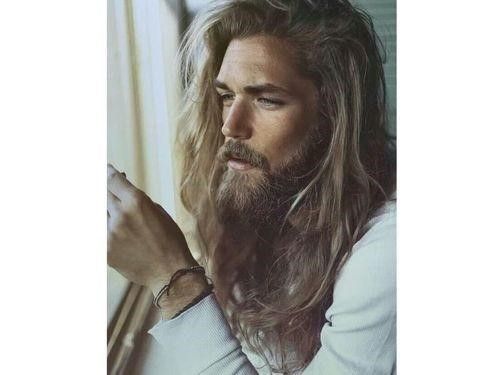 5. Rugged Beard And Long Hair Combo Pack
You are requested to not go anywhere near this combo hairstyle in case you want to portray the 'I am a pretty boy next door' look. Go for this hairdo only if you want to look more like a tough and angsty man.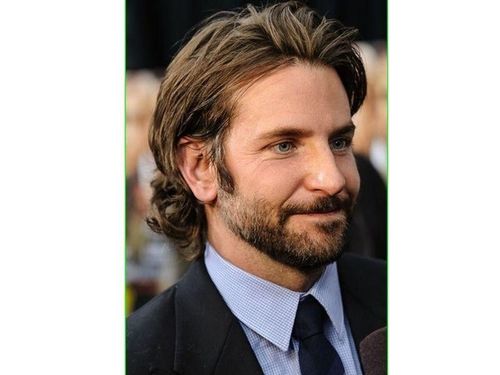 6. Bradley Cooper's Haircut For Long Hair
Who hasn't swooned over Bradley Cooper's hairstyle, that is, the bro flow? We hope you have. If you have, you must have felt like trying it out as well. Your hair has a natural shape and natural flow, right? Let that naturality stay.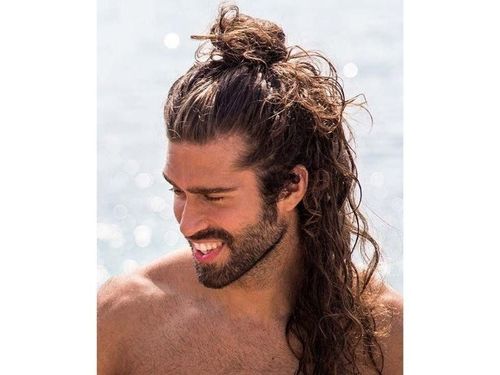 7. Half Up And Half Down Hairstyle For Long Curly Hair
Does curly hair mean messy hair always? No, certainly not. If you have shoulder length hair and want to tame them without taking hours, go for this hairstyle.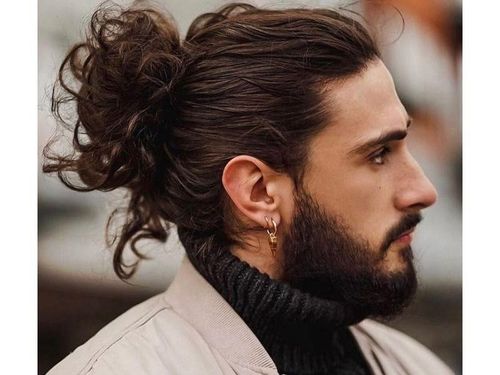 8. Long, Curly Hair Tied In A Bun
Are you looking for a long hairstyle for men that will help in bearing the scorching heat of the summer season? If yes, then go for this hairdo where you tie the curls into a bun. The bun should neither be at the top nor the bottom. The height should be medium. You will look cute as well.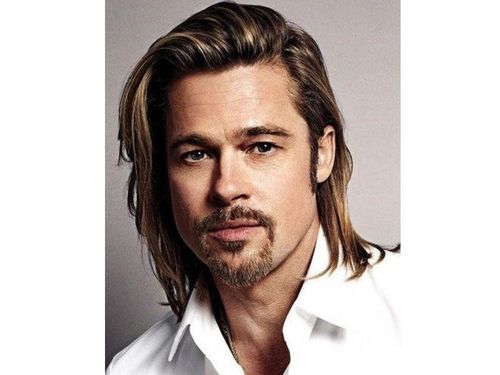 9. Brad Pitt Hairstyle For Long Hair
Let your long hair move the way it wants to. However, we suggest you tuck behind the locks of hair from one side behind that ear. Give a little symmetry to the whole look, that's what we are trying to say.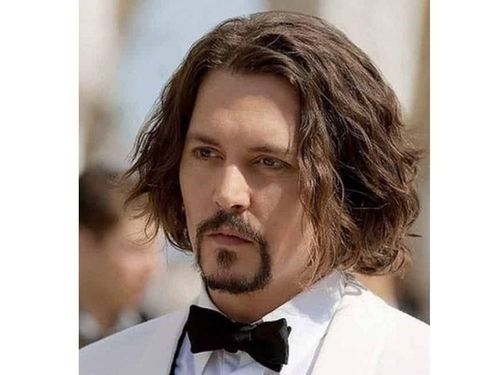 10. Johny Depp Long Hairstyle For Men
If this hairstyle doesn't shout out loud that I am on a vacation at a beachy location, then we don't know which hairstyle will. However, ever since Johny Depp started flaunting this look, it has become a mainstream look to pair with formal attires as well.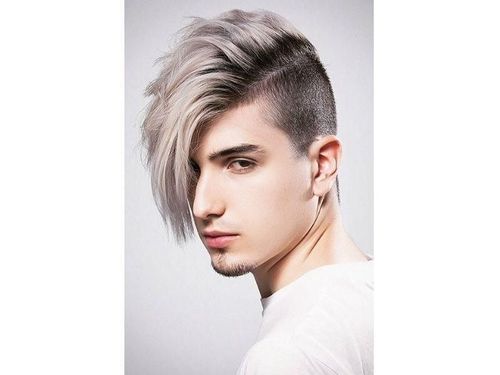 11. Hard Parted Long Hair
It is best if you leave the execution of this long hairstyle for men to the hands of your stylist. If you think that styling the parted hair would be difficult after you have washed your hair, you are living under a giant rock. This is a strong contender for one of the best hairstyles for long haired men.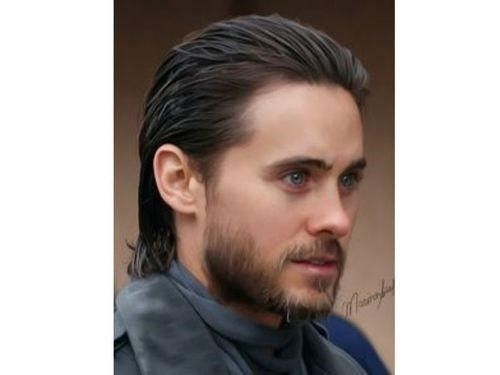 12. Front Hair Slicked Back
If you want a long hairstyle for men that is upscaled and chic, go for this one. All you got to do is comb the front hair towards the back. The front hair is thick and has a natural texture that will look even thicker and smarter once you sport the slicked back long hair with dignity.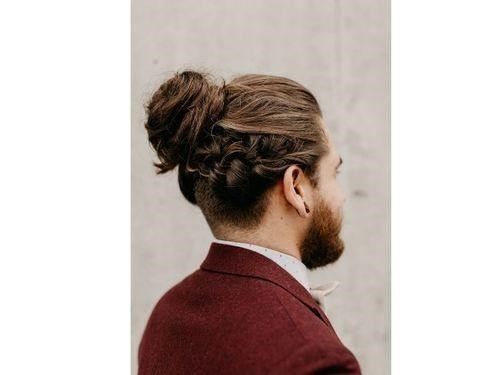 13. Long Mane Twisted Into A Bun
Chilled, bohemian, hippy look? Check. Emanating a carefree vibe? Check. If you have a long mane that you need to style in a hurry, opt for this long hairstyle for men. Let's be honest and admit that most artists prefer this hairdo. Understand that this is a bun, not a ponytail.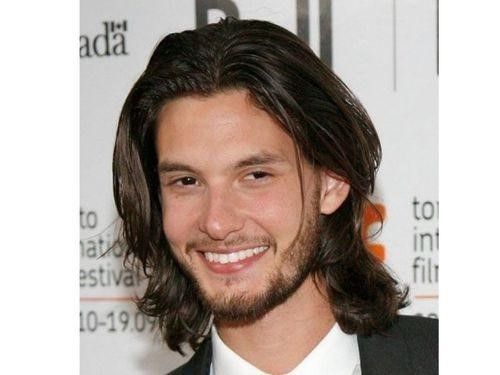 14. Middle Parted Long Hair
Trying out parted hairstyles for long hair now and then is refreshing. You can wear the middle parted long hair along with stubble. However, if you abide by our suggestions, you must incline towards wearing this hairdo with a fully shaved face.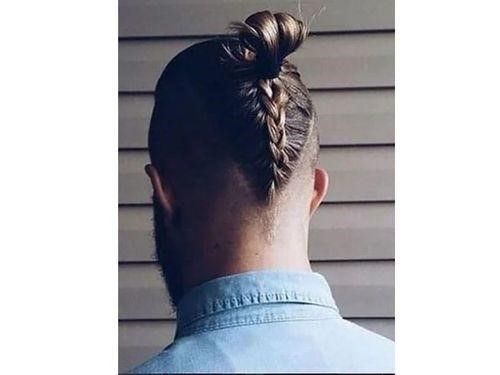 15. V Shaped Long Hair With Braids
Not everyone can pull off this long hairstyle for men. You need a V shaped haircut to do this hairstyle. Then, you have to make an inverted braid at the back end of your v shaped long hair.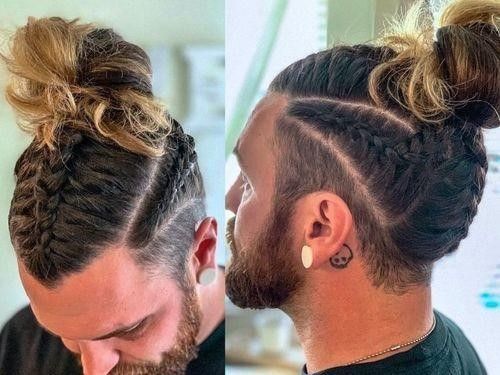 16. Hipster Hairstyle For Long Hair
This hairstyle for long hair is suitable for those with undercuts on the sides. What you have to invest time in is making several french braids at the front of your hair. Lastly, take the loose ends of your braided hair and pull them into a top bun.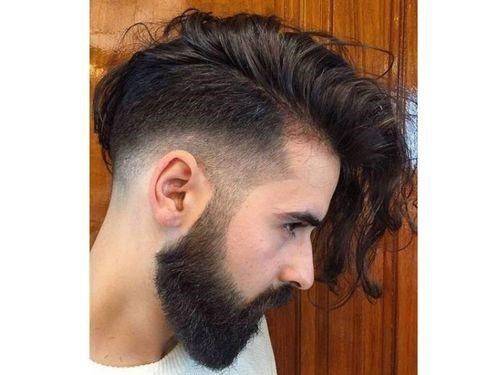 17. Side Swept Free On Top Hairstyle
Why stop yourself from flaunting your messy, wavy curls? Be proud of your long hair and get a side undercut done by your stylist. Then, you have to push aside all your hair onto the non undercut side. Keep the side swept hair as it is, that is, don't comb.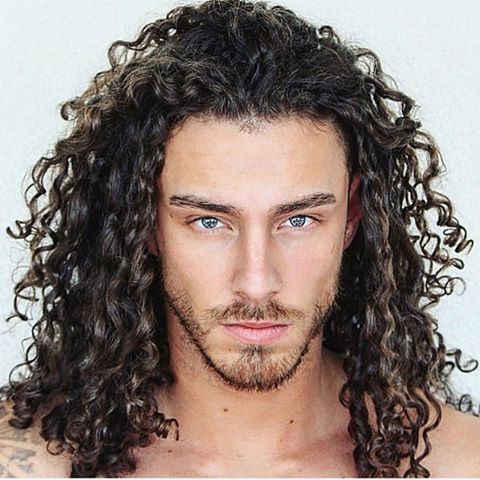 18. Overgrown And Untamed Curly Hair
We suggest you glorify your curls on every occasion. If you have soft facial attributes, letting your curls be free is the best way to flaunt those features. However, take some time out to not make them look frizzy.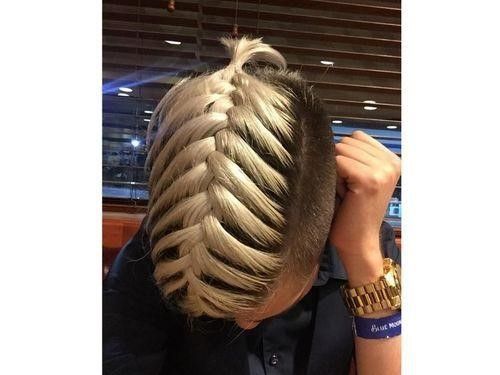 19. Blonde And Front Braid For Long Hair
The blonde hairstyle works well for both men and women. Moreover, if you make a big braid at the center of your hair by taking all the hair strands, you are guaranteed to look stylish.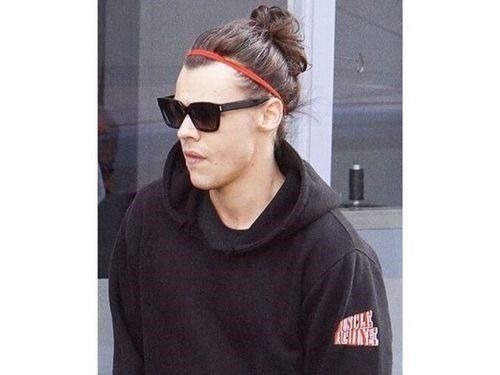 20. Swept Back With Headbands Hairstyle
Men with long hair often face the undisputable problem of hair falling on their eyes time and again. This hairstyle, where you sweep back your locks and secure them in place with a headband is going to save a lot of trouble.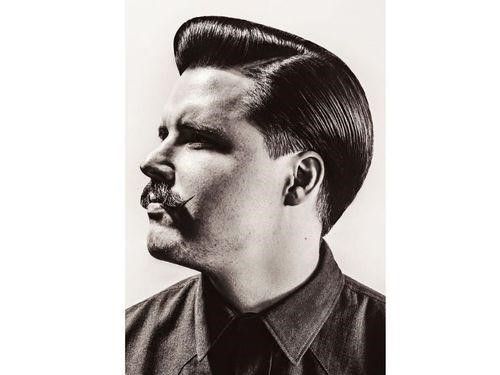 21. Side Parted Shiny Pompadour
This look can be classified as a retro look. However, the classic old generation look is coming back in style now. So, don't hesitate to ask your hairstylist for this hairstyle.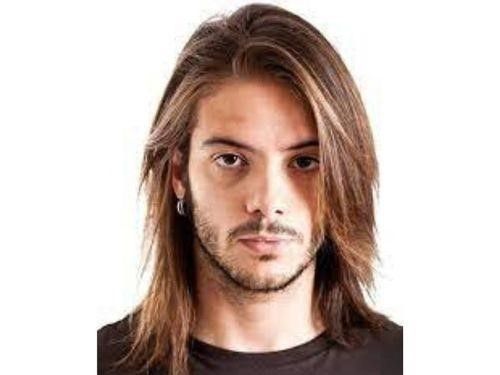 22. Overgrown Straight Hair
Who isn't a fan of straight hair? Although straight hair can also be messy and overgrown, it is easier and simpler to tame them. We suggest you comb your long and straight hair and give it a smooth appearance.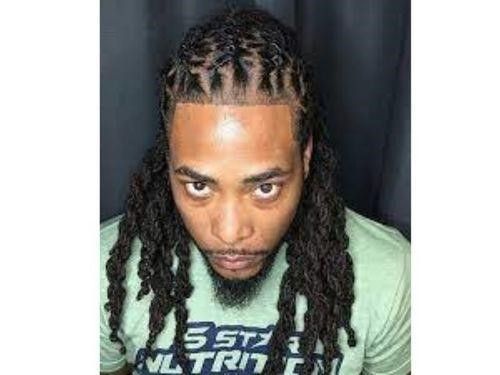 23. African American Descent Hairstyle With Dreadlocks
Don't think that this long hairstyle for men is only meant for men who come from an African and American lineage. This hairstyle can be worn in multiple ways. For example, you can wear the dreadlocks as a bun or as a part of an undercut hairdo.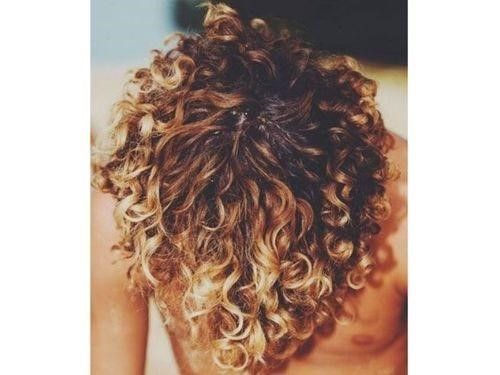 24. Highlighted And Defined Long Curly Hair
Maintaining curls is a tough job. This tough job of defining the curls and making them stand out becomes easier when you use three products, which are, a shampoo, a conditioner, and a few apparatuses to style it.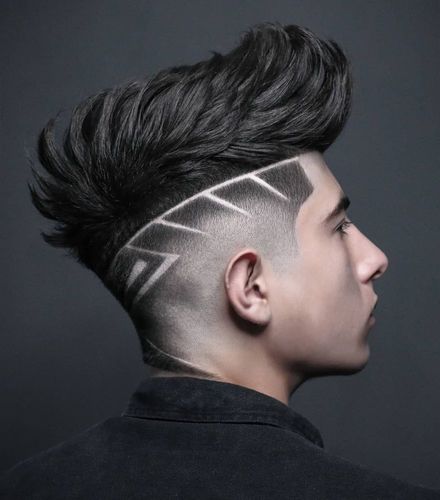 25. Shaved Hairstyle For Long Hair
You are mistaken if you firmly believe that all men can carry off this hairstyle. You need extreme self confidence to get this hairstyle done on you. This long hairstyle for men can be called the most artistic one surely.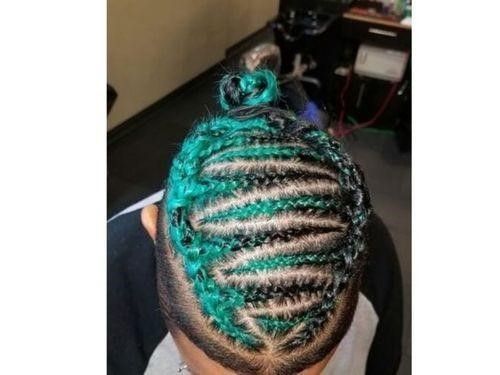 26. Funky Colored Braids Hairdo
This hairstyle screams popped up and vibrant colored braids. Why try to fit in when you have the power to stand out in the crowd? This is the perfect example of how every man with long hair should deal with the long locks.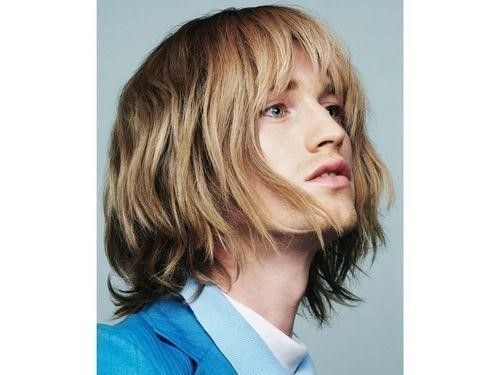 27. Blonde Bob Cut Hair
We all know how crazy women are about layered bob cut hair. This long hairstyle for men is meant for those with super straight hair. Nowadays, men are equally smitten by the blonde balayage bob cut hair.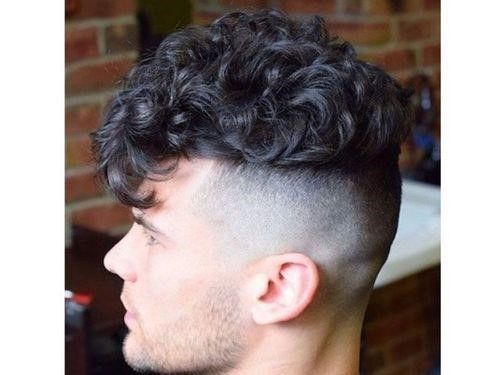 28. Curly Faux Hawk Look
This is an edgy hairstyle for long haired men. All you have to tell your stylist is to shave one side of the hair and let the curls flow free on the unshaved portion of your head. Let the curls frame the face of men with untamed hair.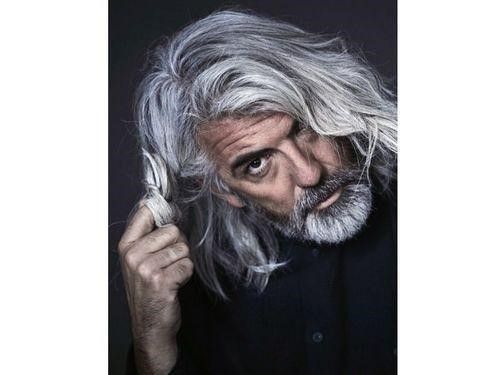 29. Long Hairstyle For Old Men
Many a time, old men try trimming their hair very short every two months to get a manly yet sophisticated look. However, we urge old men to do the opposite. We urge them to play with their long hair and let it grow grey. You can also add a small, rough beard to this flattering look.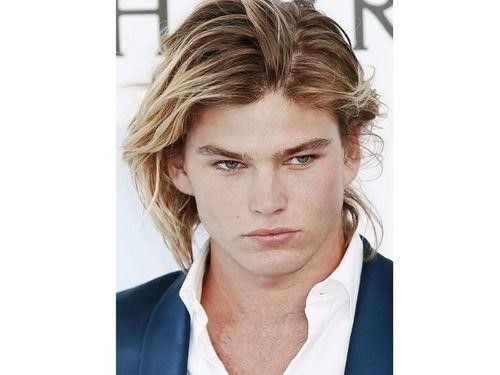 30. Sea Salt Spray Hairdo
If you have inborn salted, blonde locks, you must choose the long hairstyle for men called the surfer hairstyle. It doesn't require much discussion. Go ahead and try it out!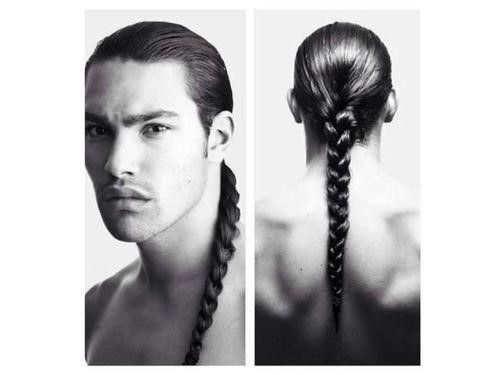 31. Braided Long Hair For Men
Why should braided hairstyles for long hair be restricted only to women? Men should have fun as well. Try getting an undercut to blend well with the full hair braid hairdo.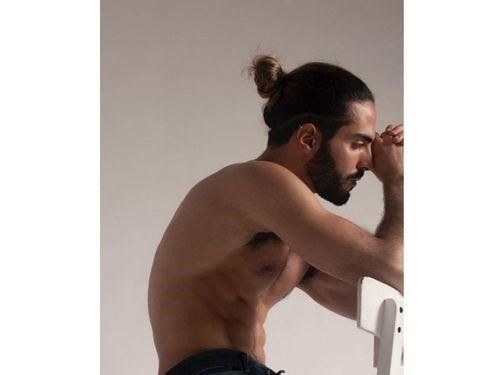 32. Faded Bun Hairstyle
Men who sport long hair have more confidence than women who sport long hair. Long hair comes naturally to women, unlike men. When you give a fading highlight to the end of your hair which you have wrapped as a top bun, you look classy.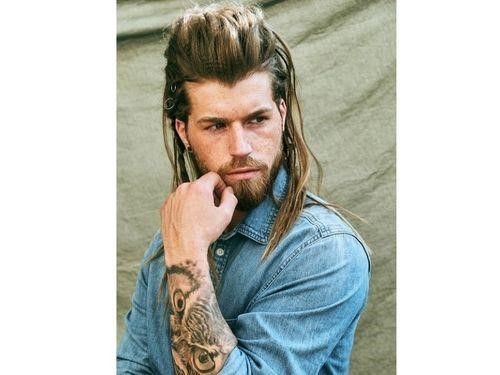 33. Voluminous And Heightened Quiff Hairdo
You can notice your hair getting more and more weighed down if you opt for a long hairstyle for men that has quiff. So, keep drying your hair at maximum heat.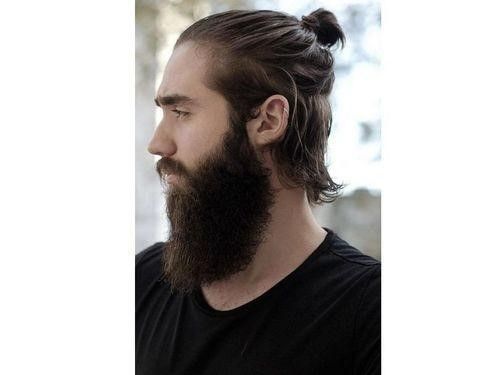 34. Practical Semi Bun Hairstyle
Every man thinks he is cooler than the other. This practical hairstyle for long hair for men is the ideal look for both urban men and coastal men. If you are comfortable with letting a few locks of hair float free on your face, go for this one!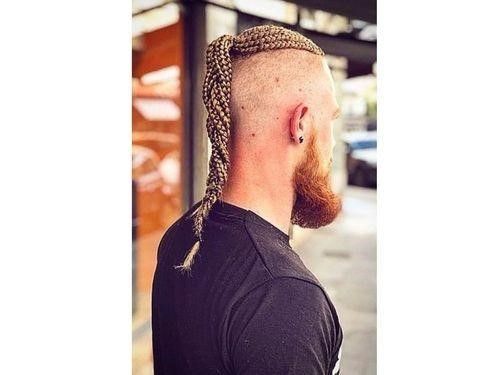 35. The Famous Viking Hairdo
Savage hairstyle? Ticked off. Have I woken up the dormant warrior inside me by opting for the wild Viking haircut? Ticked off.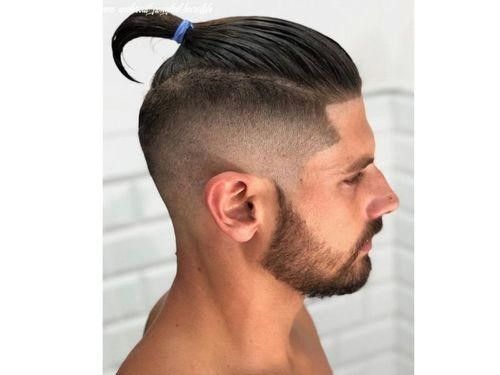 36. Ponytail And Undercut Combo Pack Hairstyle
Have you gotten tired of wearing the old school, classic full hair combed back into a ponytail? If yes, here is an alternative ponytail hairstyle. It is designed particularly for men with long hair. All you have to tell your stylist is to shave the entire hair from both sides of your head and the back as well. Then, take the front hair and pull it into a tiny ponytail at the top.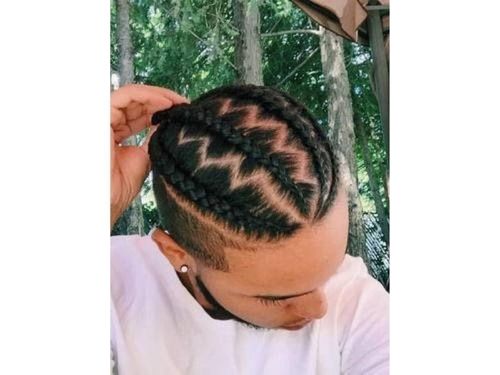 37. Dutch Braid Hairstyle For Long Haired Men
Undercut and braided rows at the same time? Done. This hairstyle looks complex. In reality, it is not. Once you get an undercut, then you braid the hair into multiple rows, and finally join the braids into a single bun or pony, you will realize how swift and smooth the entire process was.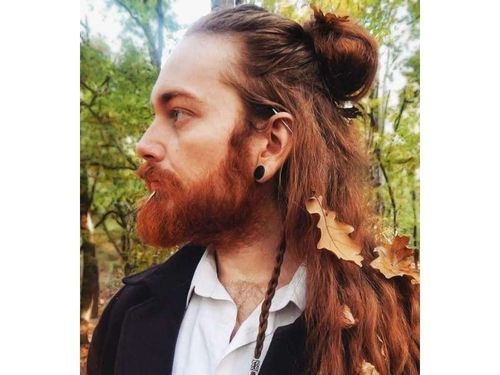 38. Non Fussy Long Hairstyle
Do you want to make the effort to look fussy? It takes guts to look messy. So, if you have that guts, try out this hairdo where you let the messy hair stay messy and pair the mess up with a single braid.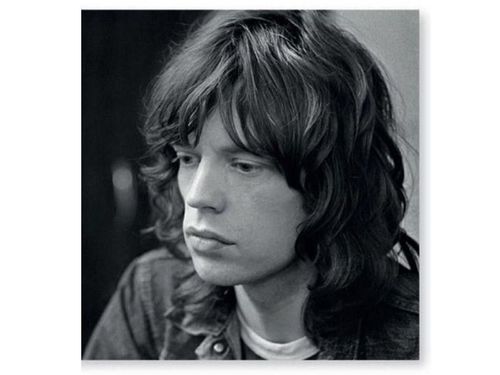 39. Bangs With Oval Shaped Face Hair
Having bangs with long hair is, probably, the easiest way to transform your entire appearance. It is more than suitable for men with oval faces.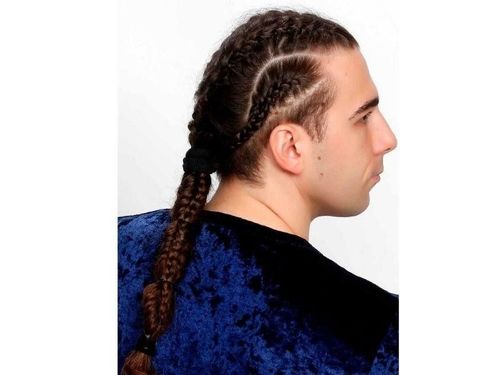 40. Fishtail Braids For Long Haired Men
You can't call this hairstyle easy to do. It requires technique, creative prowess, tenacity, and willingness to ace this hairstyle. Also, if you have long and straight hair, this would look fantastic on you.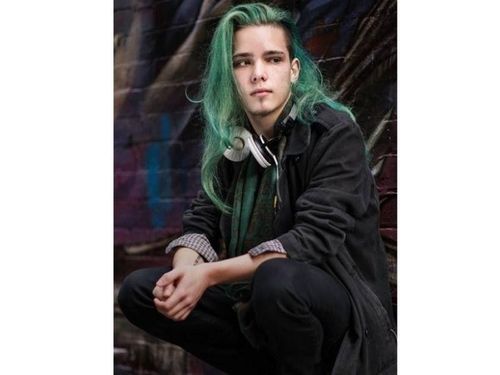 41. Long And Dyed Hair
Spunky and funky hairdo? Done. Confident while sporting colored hair? Done. The long hairstyles for men are evolving time and again. Dyed hair is the next big thing in the fashion world. So, be a trend follower by choosing this hairstyle.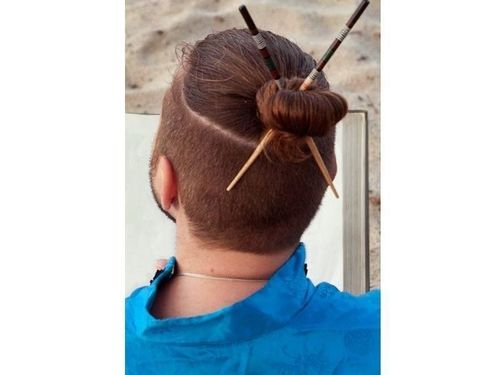 42. Samurai Inspired Hairstyle
This is one of the newest long hairstyles for men who aren't Asian by birth. It is easy to implement this hairstyle. All you have to do is stick pencils or hair sticks through the top bun.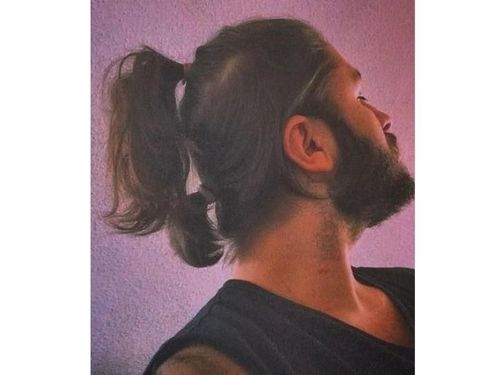 43. Summertime Favorite Double Ponytail
Sporting a single ponytail in summers can get a tad bit monotonous. So, play with your long hair and make two ponytails at two different lengths. Moreover, this hairstyle doesn't even need combing. Your hands will do the wonder.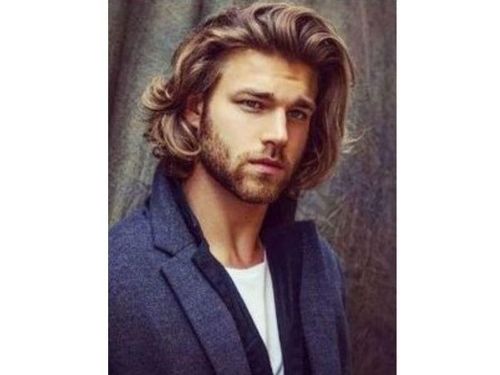 44. Wavy Long Hair At The Nape Of The Neck
This long hairstyle for men is perfect for men with dense hair. Those who have fast paced hair growth and heavily textured hair, like you, can flaunt this hairdo. Having said that, this hairstyle doesn't require shoulder length hair. It can be done on hair that touches the nape of your neck.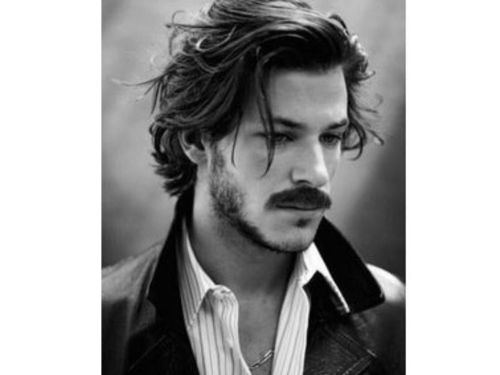 45. Dreamy Long Hairstyle
If your hair density isn't much, it is presumptuous that your stylist will advise you to get this hairstyle as it gives an illusion of denseness. Although according to you, it is a laid back look, women will find you more dreamy and attractive in this hairdo.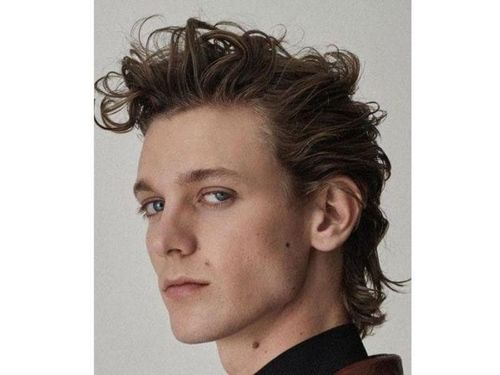 46. Undercut And Mullet Hairdo
This is another long hairstyle for men that is retro based. If you are aware of the hairstyles of the seventies and eighties, you will be aware of this hairstyle.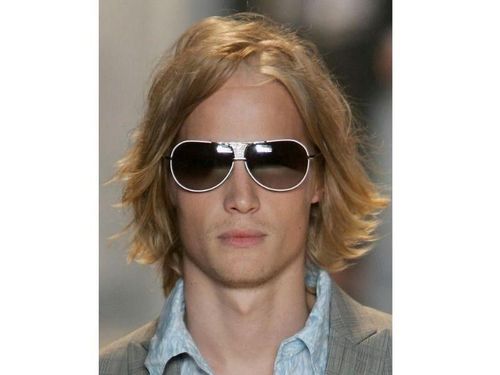 47. Layered Long Haircut For Men
Layered hair in men is the new craze. Don't you agree? Just have a glance at Doctor Spencer Reid from Criminal Minds in the casual, carefree, I was born smart photo and you will surely be tempted to try this long hairstyle for men.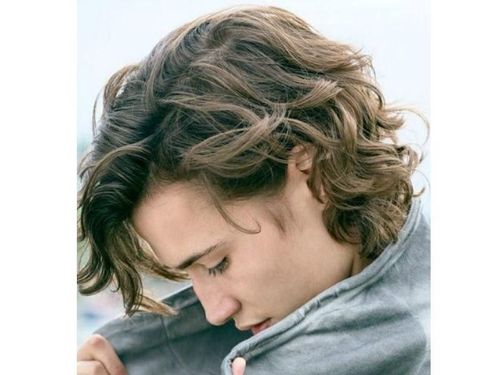 48. Layered, Wavy, And Shaggy Long Hair
It is no secret that wavy hair syncs well with a layered haircut. You can ward off the wavy fringes or the wavy bangs from your forehead. However, it is not mandatory to sweep back the hair.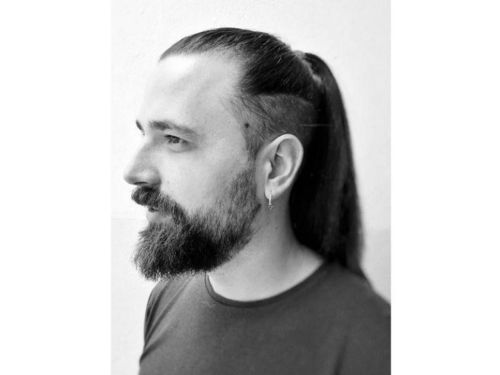 49. Timeless Fades With Long Hair
It is a common misconception that fades look well only on short hair. Fades fit in with long hair like a piece of a puzzle. So, if you want, you can give this hairstyle a chance.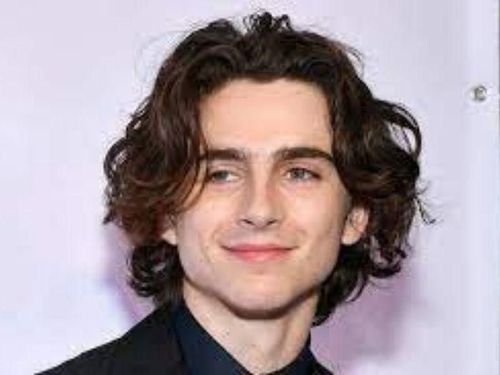 50. Timothee Chalamet Hairstyle
You can't ignore this hairstyle once you take a peek at our all time favorite Timothee. This hairstyle is suited best for people with wavy hair or hair with thick curls. If you have already are in happy terms with your long curls, you can ask your stylist to give you the authentic layered cut.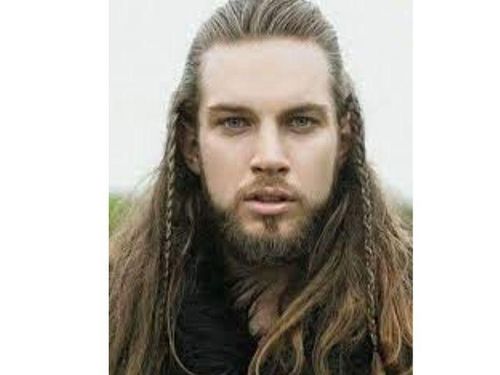 51. Side Braided Hairdo With Backcombed Hair
This hairstyle isn't confined to a specific hair texture. It is a boon, right? If you want to highlight your facial features and work on face framing, you can sport this long hairstyle for men without a moment of overthinking.