33 Best Long Curly Haircuts For Men (With Photos)
Reena R
Updated At 31 Jan 23
Men with long hair are exceptional and intriguing. Normally there is a misconception going around saying there are only a few long hairstyles for men. However, this is a myth, and to refute it, we've compiled a selection of the best 33 long curly haircuts that are all the rage this year.
So to all those long hair enthusiasts, here are some trendy long curly hairstyles for men to naturally exude your sophisticated, fantasy vibes.
33 Best Long Curly Hairstyles For Men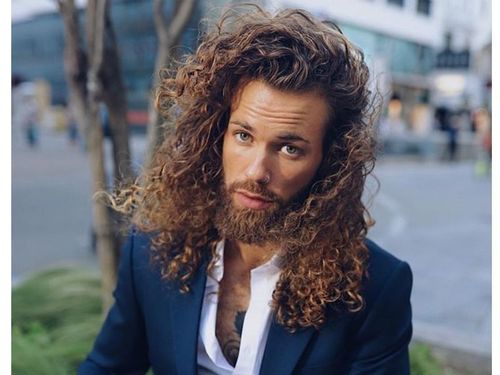 1. Long Curly Hairstyle With Beard
If you are looking for a new look, pair your curly long hair with beard. Messy long hair or side parted long hair accompanied with the right beard can just transform your look completely. Pair it with formals or casuals to look cool at all times.
Check out guide to find the best long hairstyles for men which include shoulden legth haircuts, wavy hairstyles, celeb haircuts and many more.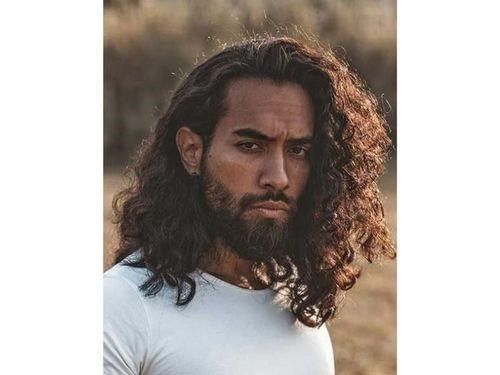 2. Shoulder Length Haircut For Long Curls
Maintaining curls is a tough job, however defined curls can add the required dimension to your look. Pair it with your beard and casual attire to showcase your look.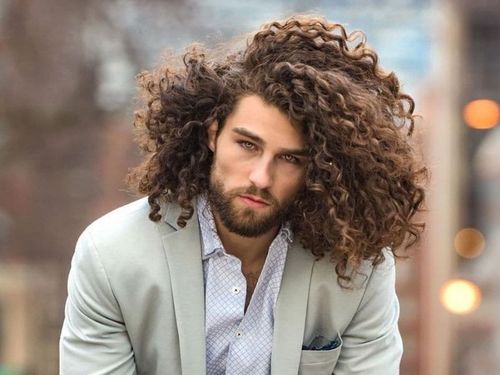 3. Messy Long Curly Hairstyle For Men
Men with unkempt hair and casual clothing radiate a natural and refreshing appeal, which is ideal for the forthcoming summer months. The long, chaotic appearance is easy to achieve, but it also requires little to no maintenance. Simply wake up, tousle your hair, and you're good to go.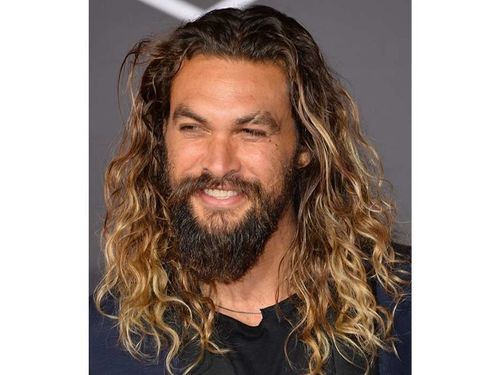 4. Aquaman Long Curly Hair
Are you looking for sharp and bold long curls like Aquaman? You don't have to search anymore because Jason Momoa is here to solve your issue. Just keep your long curly hair naturally and let them fall on both the sides of the face. Style your beard accordingly and you are all set. To add further focus to the look, one can also go for eybrow slits as shown by Jason Momoa.
If you are looking for haircuts for receding hairline then do check out our guide as we list 25+ stunning haircuts for men with receding hairline which have been trending this year!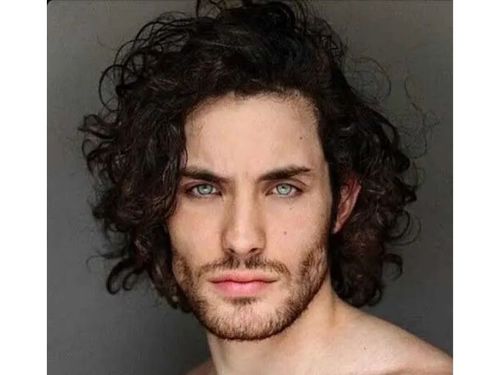 5. Side Parted Long Curly Hair
Side parted hairstyles have been trending for all hair types this year. You can sport this hairstyle during formal occasions like any office related event or even with your casual wear. Part your curly long hair from one side and push most hair strands towards one side. Allow your curls to settle down and you are good to go.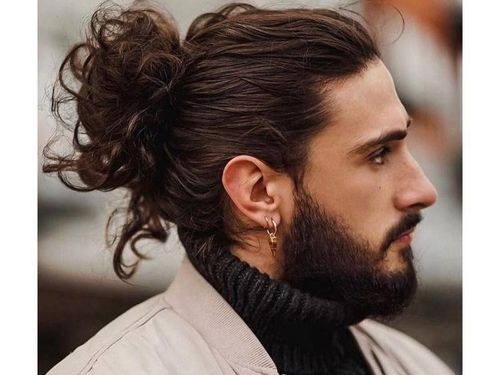 6. Long Curly Haircut With A Bun
Are you looking for a long curly hairstyle for men that can be used throughout the year? If yes, then go for this hairdo where you tie the curls into a bun. The bun should neither be at the top nor the bottom. Medium height would work best for the look.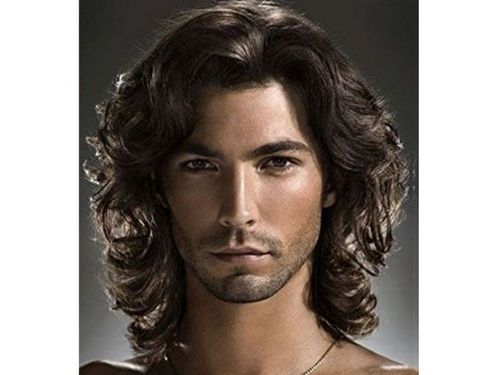 7. Shouder Length Hairstyle Long Curly Hair
If you have long curly hair which are going till your shoulder, one can opt for wavy hairstyle as these can transform your look completely. Although curly hair can be difficult to manage, this wavy hairstyle can help you manage them. Give a proper pattern and comb your hair to showcase your style.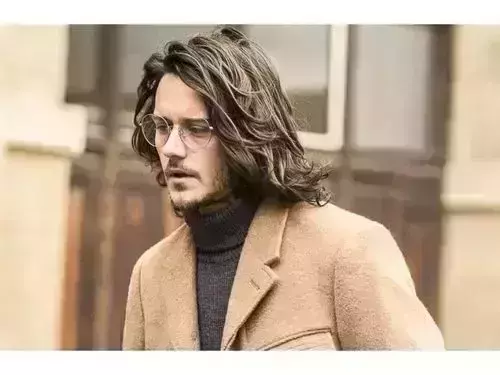 8. Long Textured Waves
The classic textured waves are one of those long curly hairstyles for men that never go out of style. What's beauty if not leaving your home effortlessly without having the make any changes to your hair. With shoulder-length hair and a trim beard, you are off to show your relaxed demeanor to the world.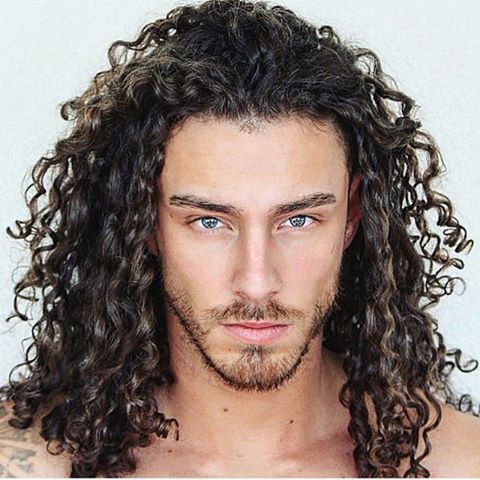 9. Overgrown Natural Curly Hair
One can also glorify the natrural curls by just allowing them to grow. Overgrown natural curls can work on every occasion. Depending upon your facial attributes, letting your curls be free is the best way to flaunt facial features.
You can also check out our guide on viking hairstyles as we list the 25 most popular viking haircuts of all time. Viking hairstyles look wonderful on every face shape are perfect for curly hair.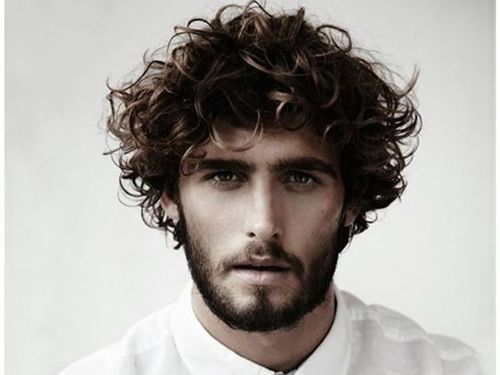 10. Messy Curly Haircut For Long Hair
Though long hcurls are difficult to manage but if you maintain them properly, these can be managed well. One look to amp up your style would be messy long curls which can be paired with both casual and formal attire. You can color your hair brown or black as well to try different variations of the look.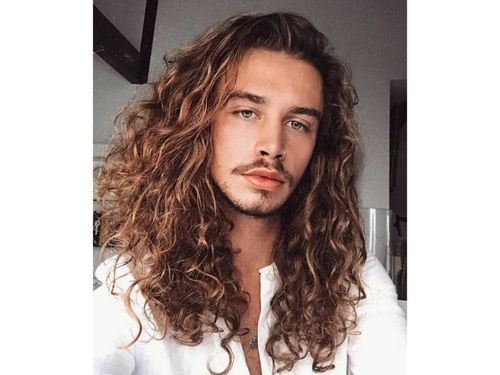 11. Overgrown Curly Hairstyle For Men
Side parted hairstyles for long curly hair look just amazing. One may decide to tie hair if it becomes too difficult to manage. However, natural long curls can help accentuate your facial attributes and flaunt them at the same time as well.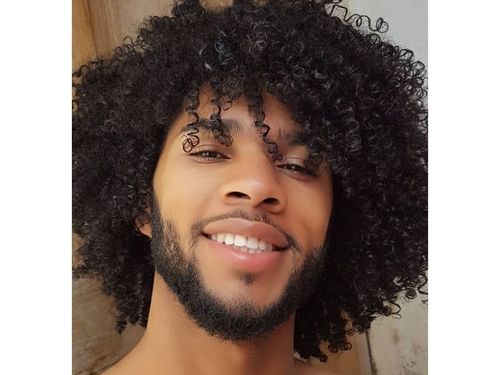 12. Long Curly Hair For Black Men
Let your natural curls do all the work. This curly hairstyle for black men works amazing on all occasions. One can even tie the hair from the back and opt for a bun to create a different look. Have a natural beard or style it accordingly while pairing it with a casual look.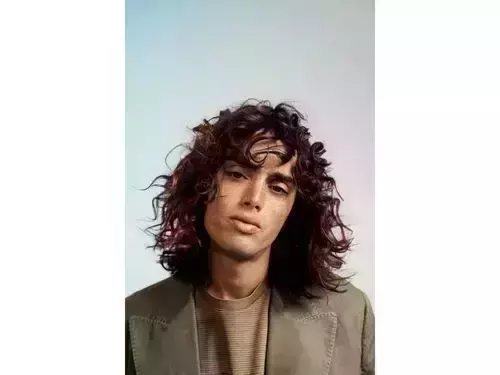 13. Long Hair with Bangs
Men with bangs are always 'iconic,' no matter what they say. Why waste time clipping them when you can leave them on the front to balance off your long hair and shaved face?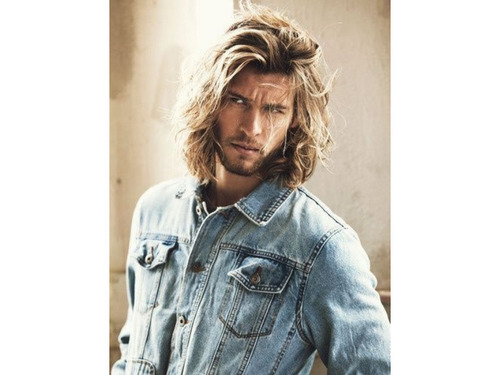 14. Long Blonde Curly Hair
What good is long hair if you've never had it blonde, even once? The model here effortlessly exudes his inherent calm and quiet manner with his golden hair. The curls in this hairstyle are waves rather than perfect curls, which enhances the remarkable effect of the blonde hair.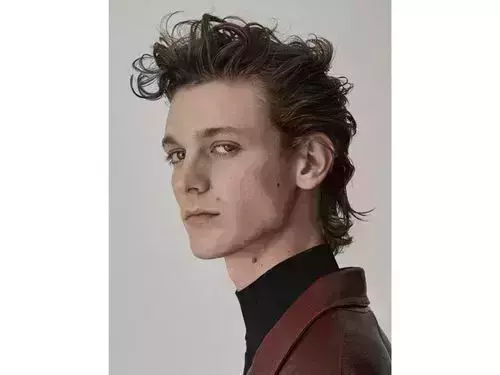 15. Curly Mullet For Long Curls
The mullet hairdo epitomizes the bad boy protagonist's appearance. Pull your curls to the back with some hair gel or, even better, hair spray, just enough to enhance the waves, and you're ready to show some badassery.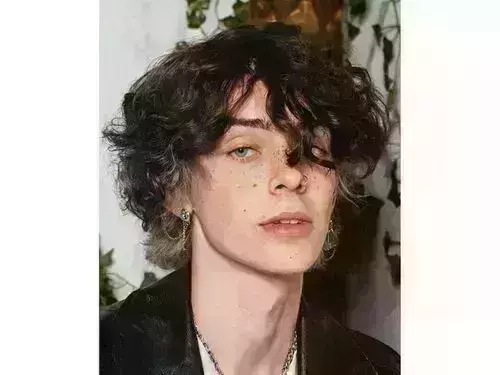 16. Curly Curtains
The curtain hairstyle has been popular for decades. The curly curtains hairdo emphasizes the face's features and gives off a rebellious vibe. This hairstyle also achieves the model look with a little highlight and lengthy fringes.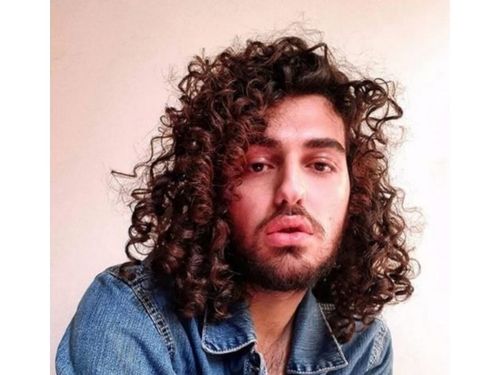 17. Side Parted Curly Long Haircut
Long, dreamy hair with princely vibes is not a trend but a classic that many folks still prefer. Even while long hair is enough to turn heads, it looks even better when parted in the sides or in the middle.
Side parted hair emphasizes both your hair and your facial structure, making an already attractive face even more alluring. Let's be a little messy to make your style appear even better.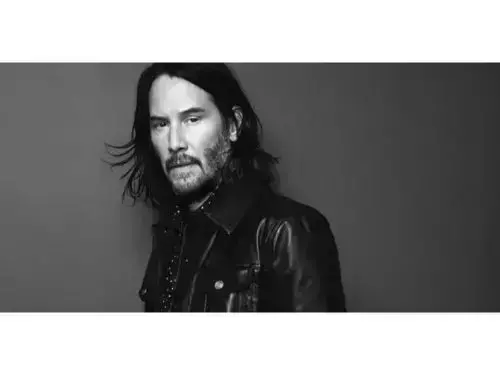 18. Shoulder Length
No one would have wanted to have long hair badly if it were not for Keanu Reeves. Long curly hairstyles for men started to become a thing thanks to this man. This hot celebrity has no qualms with letting his long hair flow in the breeze, letting it do its job showing off its splendidness. If he can, why can't you?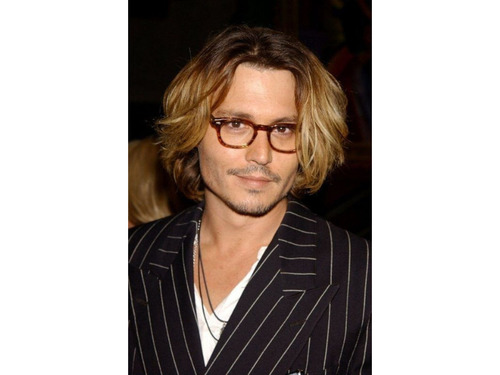 19. Long Curls With Highlights
Curls? Fine. Long Curls? Cool. Long curls with the highlights? Finest.
Long curls, or should we say wavy curls with golden highlights, give off a chilly vibe. Look at this picture of Johnny Depp, who is already cool, but with curl highlights that make hearts flutter and faint. Highlights are the most exemplary method to achieve an effortlessly chic look.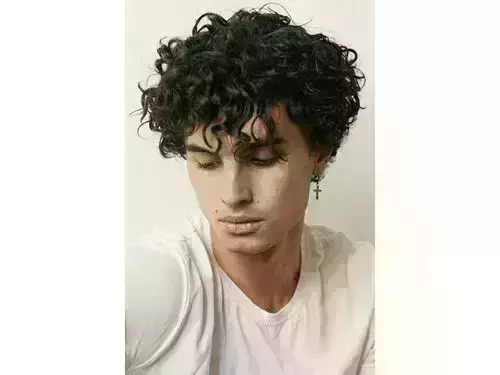 20. Curly Bowl Cut
Bowl cuts are typically dull, but when paired with curls, the overall appearance of the hair is transformed into something subtle and languid. Another perk of this hairstyle is that it requires minimal care. Alsoyle, add some fringes to the fr for a laid-back cool style.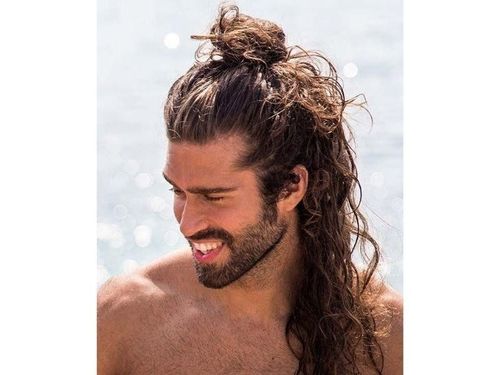 21. Half Up Half Down Haircut For Long Curls
Nothing compares to a man with half-bun and half-loose hair. Roughly tousle your hair, take the front hair, and wrap it up in a bun, and you've got yourself a hotter-than-the-sun look!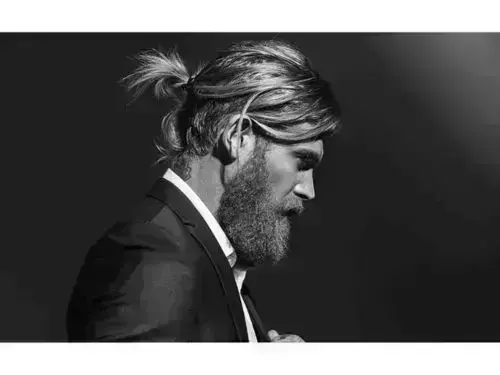 22. Ponytail For Long Curly Hair For Men
Having long hair and not styling it is a crime. Though leaving your hair flow is already a style enough, sometimes you need a change. And that change need not be dramatic. It can be as simple as a relaxed ponytail, and a simple ponytail can do the trick. Take your front hair and tie it together with a little band, and you're done.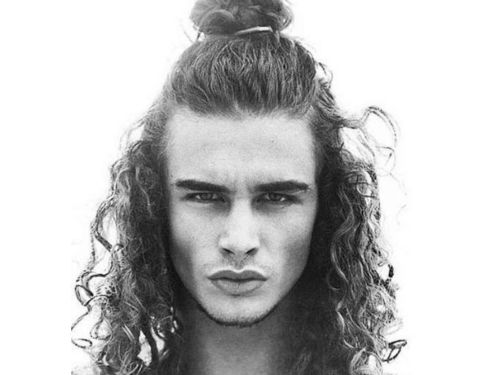 23. Man Bun Haircut
Do you want to go for a formal style with long hair? Don't worry; just pull your hair back and tie it into a notch for the perfect formal heartthrob look. Man buns have a timeless appeal that is still fashionable.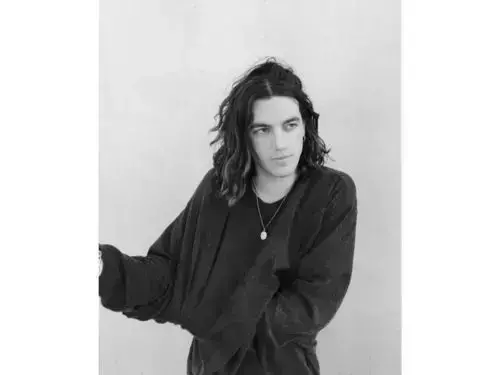 24. Long Textured Shag
With long textured shag, it's time to bring the once-popular 70s hairdo back into style. Among the classic long curly hairstyles for men, long textured shags were the popular ones. This haircut was once a favorite and most adorned by almost every musician in the country, and it is now the icon of rock and pop. It's also not overly dramatic, giving off a laid-back vibe, making it the ideal hairstyle for individuals seeking a more understated look.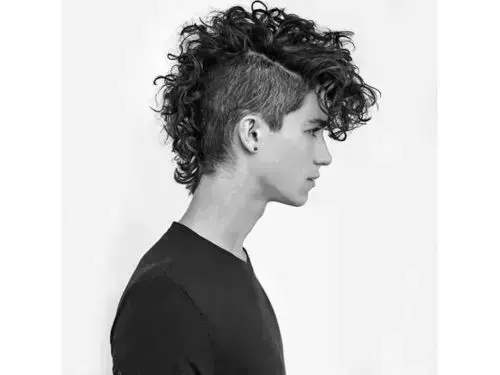 25. Long Curly Mohawk
Do you want to express your renegade side with a hairstyle? Perhaps Mohawk is the right fit for you.
You may be the focus of attention wherever you go because it is a one-of-a-kind haircut that not everyone has the courage to wear. The mohawk may give off a rebellious attitude, but who cares if you adore your new hairstyle?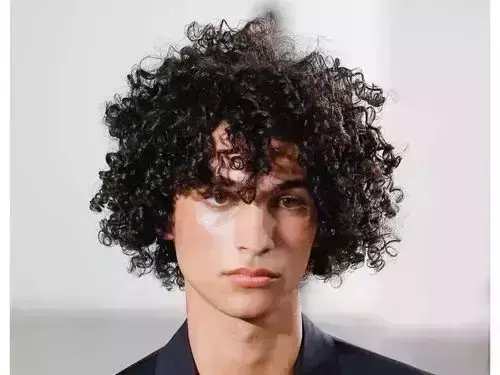 26. Long Tight Curls For Men
Another relaxed but laid-back outfit on our list. Men's curls are already fine, but tight curls are even finer. Having your cur
ls even tighter can improve your overall look, and you may start to look cool effortlessly, whether you want a relaxed vibe or a different vibe.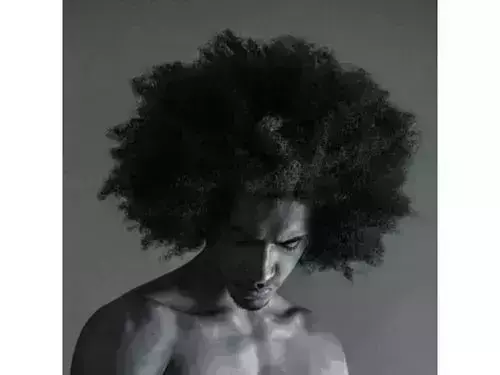 27. Long Afro Curls For Men
Afros are a traditional African hairdo that is the epitome of curls. Afros are significant for folks who like a relaxed, chaotic look. To keep your hair healthy, use good shampoo and hairspray to retain the volume of the afros.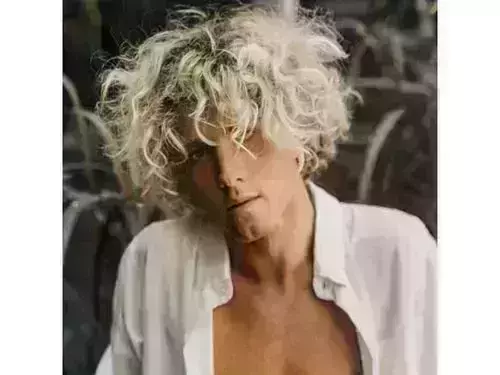 28. Long Platinum Blond Curly Hair For Men
Blond hair is always in style, but it seems to be everywhere. So, to improve your game, switch up your tactics and try out the exotic platinum blond hairstyle. Though platinum has an evil appearance, it also has a handsome hunk aesthetic, which you should not overlook.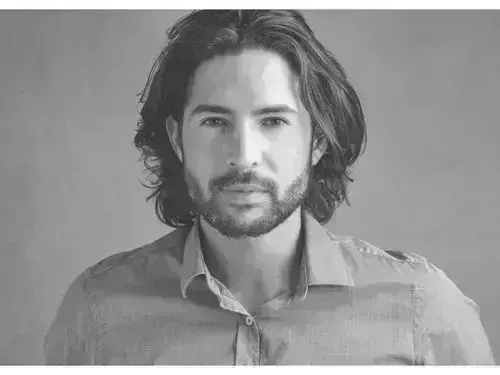 29. Bro Flow
If you don't like dramatic long curly hairstyles for men but want something spectacular, bro flow is the one for you.
Something about this hairdo conjures up images of a handsome, Byronic hero. You don't need to spend much time styling your hair on a hectic morning, and it only takes a few combs to turn the hair around.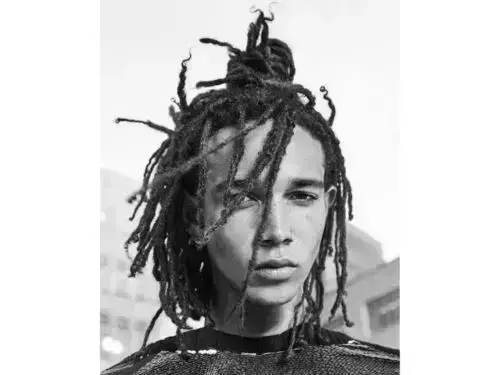 30. Dreadlocks
One of the advantages of having long hair is that you may wear it in any way you desire. Dreadlocks are underrated long curly hairstyles for men. Though dreadlocks are not for everyone, it is absolutely worth a shot because it is a one-of-a-kind look that no one else could pull off as well. And if you did, a standing ovation for you, hunk!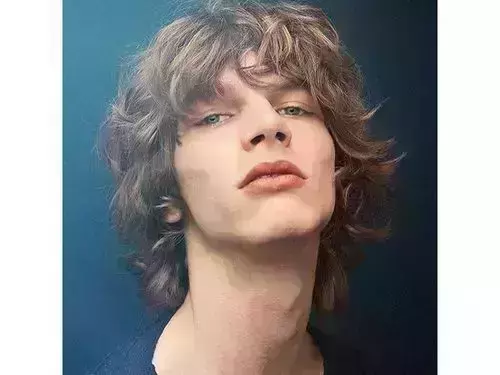 31. Long Curly Shag
Every famous long curly hairstyles for men from the 1990s has an appealing vibe to it. Perhaps because it simply reflects
the wearer's already calm nature. The long curly shag worn by the popular Beatles star Paul McCartney is still a popular hairdo.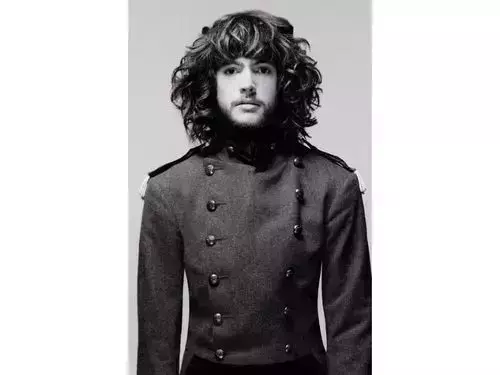 32. Long Mop For Men
Mop hairstyles already emanate austere vibes, but there are no words to describe how sexy they are when matched with longer hair. You'll have to leave some lengthy bangs on the front because it's a mop style, but it's worth showing off those dramatic bangs. Mop hairdo is one of the popular long curly hairstyles for men.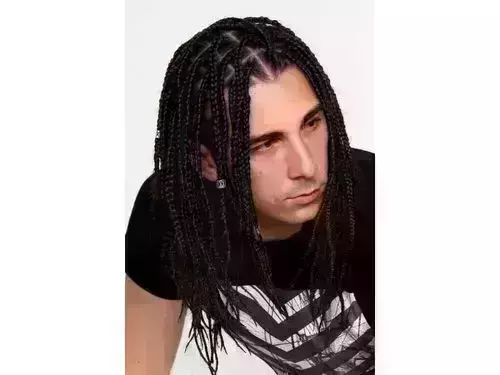 33. Long Braids
Braids are one way to keep the hair on its place and yet look stylish on the exterior. This formidable hairdo can give you a powerful and intimidating appearance. So lit a smile on your face when wearing braids.