25 Short Bob Hairstyles For Women (With Photos)
Olivia
Updated At 25 Aug 23
Bob hairstyles come in all sizes and shapes. The best part about these classic bob haircuts is that they never go out of fashion. When it comes to hairstyles for short hair, this is the first thing that comes to mind. We cover the best short bob hairstyles which have been trending this year.
25 Best Short Bob Hairstyles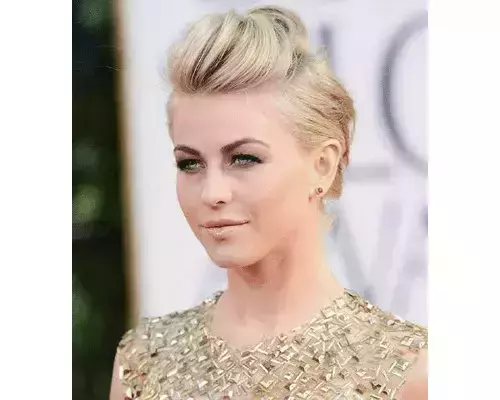 1. Shaggy Bob With Highlight
You can choose to have the full bob cut and then highlights, or you can opt to go for a shaggy bob with partial highlights. Whichever option you choose, the effect will be stunning. This bob cut is apt for all the important occasions and can complement your look perfectly.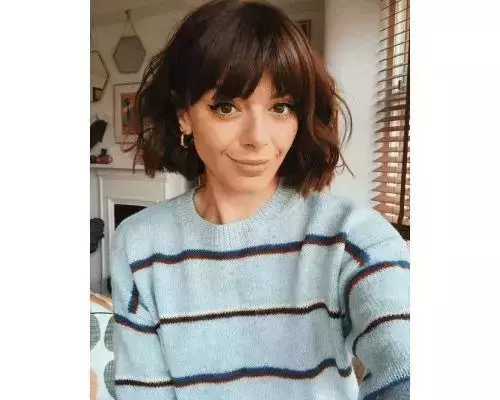 2. Classic Bob With Fringe
This bob style replaces your middle parting with a fringe. Although it is symmetrical, the hairstyle has a remarkably different look than your conventional classic bob haircut.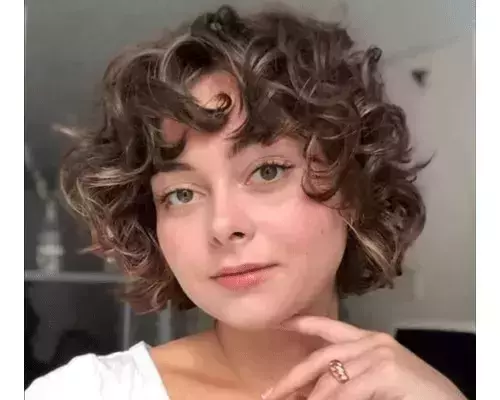 3. A Short Curled Bob
This hairstyle brings a simple change to the bob by emphasizing manually curly the hair inwards towards the chin. This gives off a very smart and sophisticated appeal, especially if you are in your late thirties and beyond.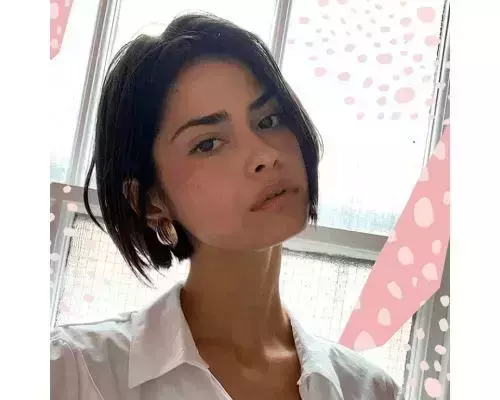 4. Retro Bob Cut
This is again one of the short bob hairstyles to go for this year. With its retro vibe, this haircut reminds you of the 50s and 60s. There will be more hair at the back and you can also tuck a chunk behind your ear to create a different vibe.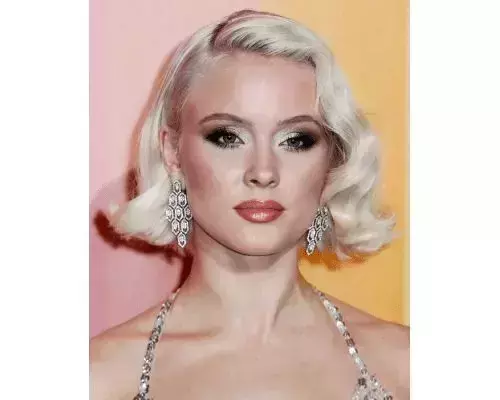 5. Short Bob Cut
Although bob haircuts are generally chin-length, you can try going a bit shorter if you like. This style will come down to the top of your chin and provide extra texture to your haircut too.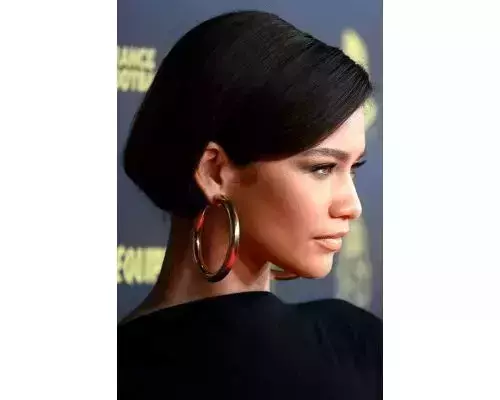 6. Ear Tuck Bob Cut
You can change the entire look of your bob cut just by an ear tuck. Just tuck the front portion of the hair behind your ear and let the back of your hair fall over it to create one of the prettiest layered bob haircuts.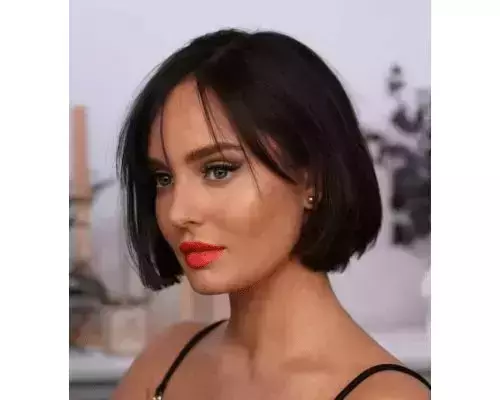 7. Cropped Short Bob Cut
A cropped bob is a more contemporary take on a short bob hairstyle. Shorter than standard bob cuts and uneven towards the ends, a cropped bob also has layered in its kitty to add depth to your hairdo.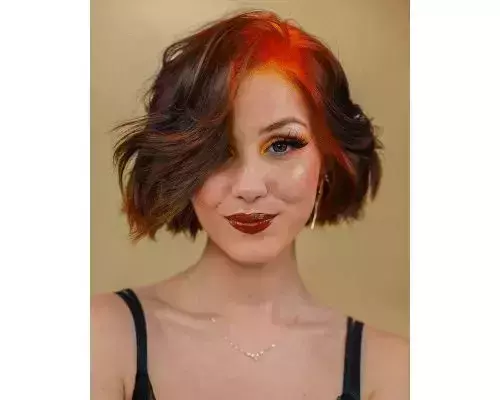 8. Vibrant Dyed Short Bob Haircut
If you have your hair dyed in a more vibrant shade, your bob cuts will be all the more striking. As a fact of the matter, your hair colour will be more noticeable as a bob cut will make it so concentrated.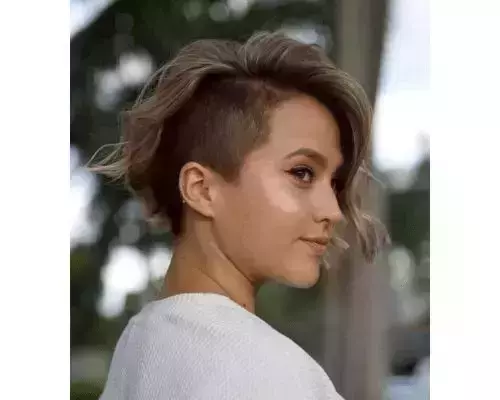 9. Loose Bob
Tidy at the back and messy towards the front, a loose bob create a very interesting appearance and is an amazing choice for women looking for never-seen-before bob hairstyles.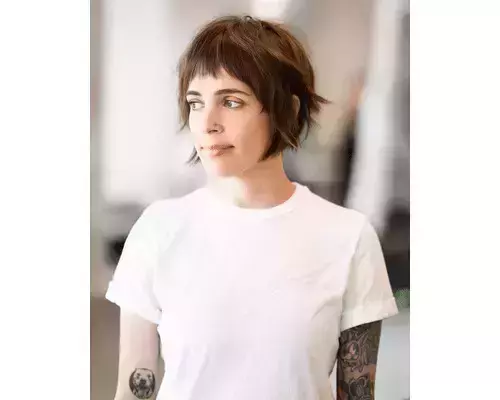 10. Short Shaggy Bob
We adore all bob hairstyles, from extremely short scruffy crops to shoulder-length cuts. Adopt the 90s grungy look efforlessly by going for this amazing hairstyle!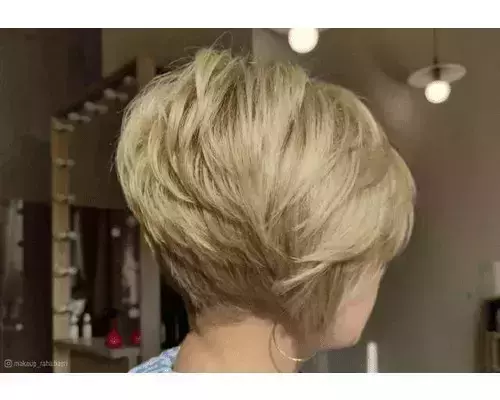 11. Short Layered Bob
Do you miss the charming beach waves? Use a beach spray to get that sandy texture all year long and are you will rock in your short layered bob haircut.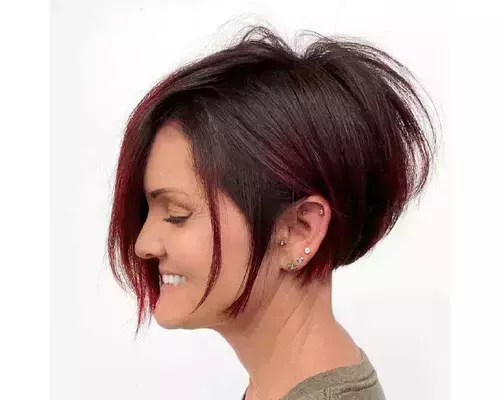 12. Red Highlighted Asymmetrical Bob Cut
Red asymmetrical bobs are vivacious, vivid, and ideal for parties! If you like cold hues, you will like this. Red is a hue that requires a lot of maintenance, therefore colour your hair frequently.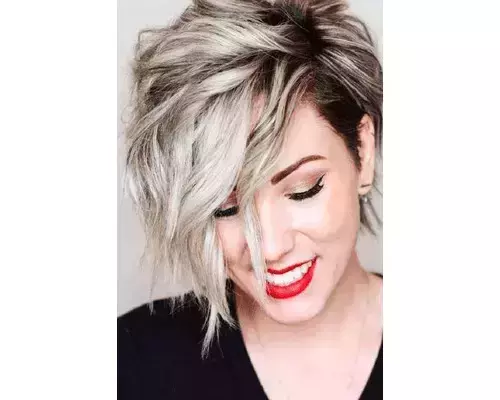 13. Short Asymmetrical Bob Cut
This is an excellent haircut for women who want to look like workaholics. This will work for your working hours and will give you a lady air of seriousness. Face your fear and begin to rock something fun and novel, like this.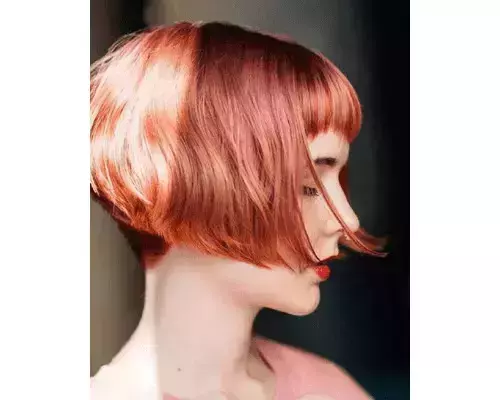 14. Coral Inverted Bob
Younger women and teenagers favour this vivid coral-red inverted bob. This bob cut will dazzle those who enjoy fiery looks and brilliant colour combinations.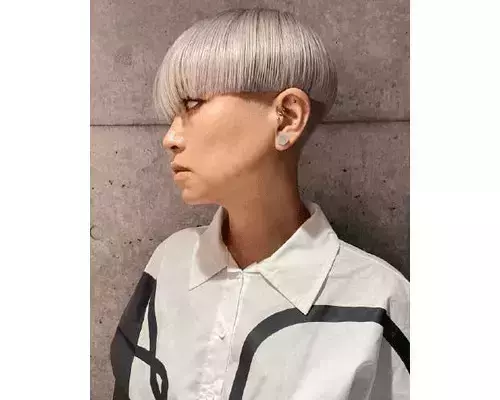 15. Blonde Blunt Bob
Short blunt bobs are stylish and modern. This style has gained popularity in Korea and is gradually spreading over the world. Do you have the courage to try something new?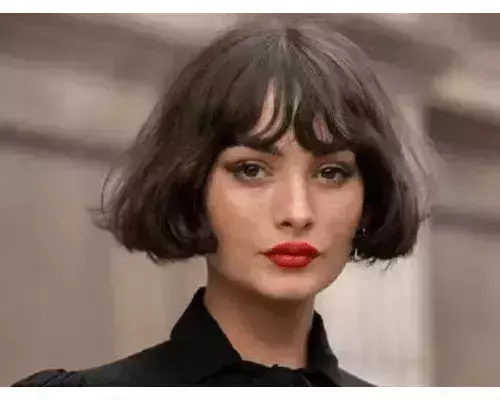 16. French Bob
One of the most popular haircuts last year was the French bob, and we don't foresee that trend slowing down any time soon. According to Brown, a French bob is often shorter than the common chin-length bob that has become popular recently. It is really elegant and fashionable, and it kind of has a 'wedge' look to it. Be specific about where you want the length to fall when getting your hair trimmed (should it hit your chin, jawline, or cheeks?) and let your stylist know how you want to style it every day. Always bring a lot of examples of your hair type and texture in images so you won't be dissatisfied.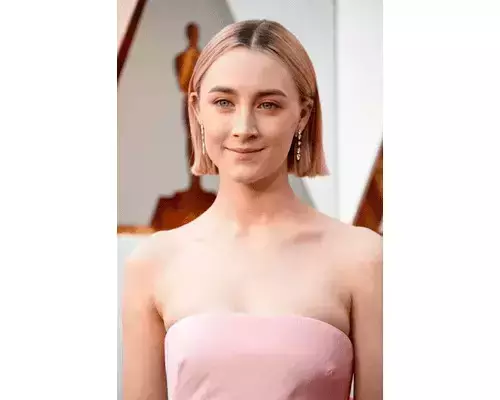 17. Extra Short Bob
Brown advises getting a super-blunt cut like Saoirse Ronan's if you have straight hair because it will be the simplest to style.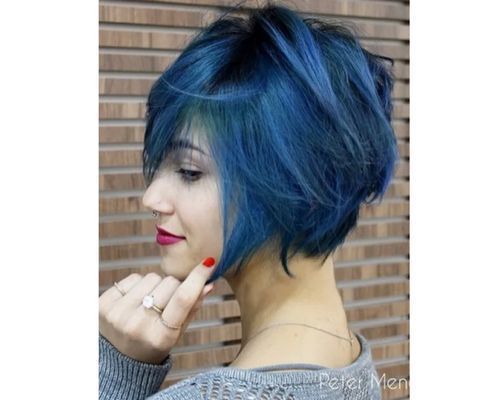 18. Wispy Choppy Short Bob
For an effortlessly beautiful look, this wispy choppy short bob is perfect. The simple layers are textured neatly and it goes well with different colours with dual shades.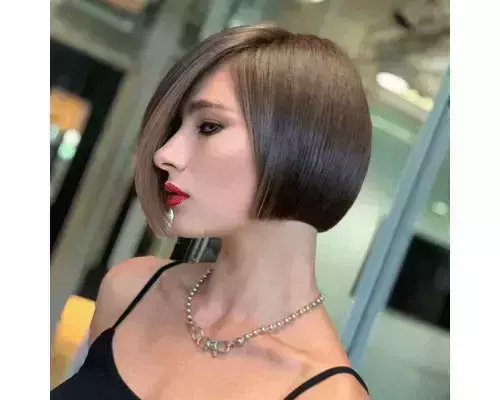 19. A-line Bob Cut
This hairstyle suits best straight hair giving it a perfect look with an A-line Bob creating a fashion statement. The smooth and textured locks give a very nice shape to this round shape.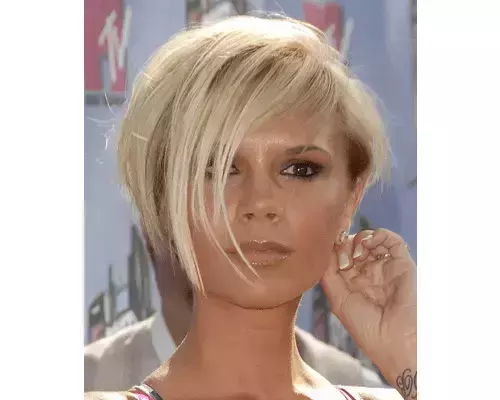 20. Short-Layered Bob With Side Swept Bangs
The short layered Bob looks amazing on Victoria Beckham, who efficiently carries the Short light blonde bob haircut with side swept bangs giving it a perfect shape and curving the bangs from one side.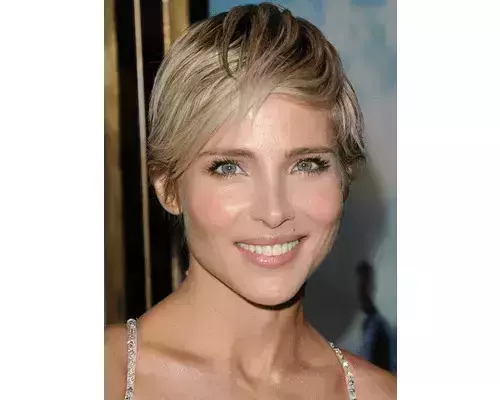 21. Short Bob Pixie Style
The short pixie bob hairstyle with natural blonde highlight inclining towards one side of the face drops to the ears with a sleek and straight look making the face much sharper.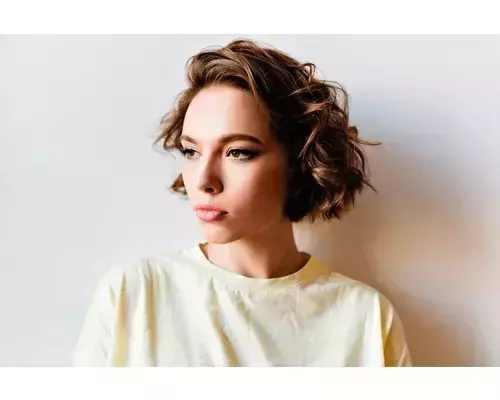 22. Short Flipped Curly Bob
This short bob hairstyle is a back-flipped curl-maintained look. Short hair and a wavy bounce give it a voluminous effect.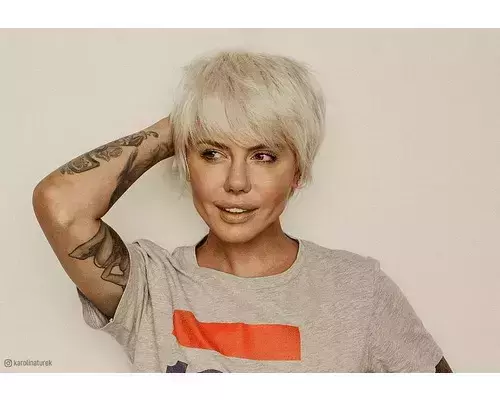 23. Short Bob With Light Blonde And Bangs
The short bob with light blonde hair and bangs on the front and sides is a must-try. It goes well with oval, round and square face shapes. This bob hairstyle with bangs makes the face look smaller.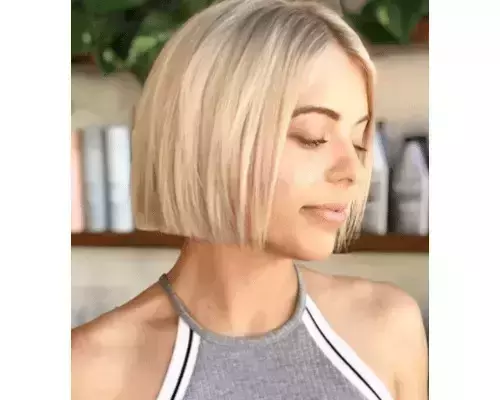 24. Blunt Short Bob
This classic blunt short hairstyle will suit all faces. The main attraction of this hairstyle is the sleek straight hair dropping till the jaw making it look sassy. Try this look for a refreshing season.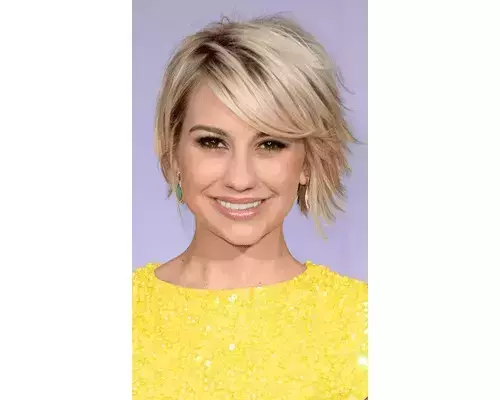 25. Choppy Short Bob
The choppy bob is a hairstyle which is modern and classy. This hairstyle goes well with thin and thick hair both. This style features textured layers which are created using the razor. The chopped end layers create magic.