25 Simple Hairstyles And Haircuts For Long Hair - 2023
Arunima Saha
Updated At 11 Jul 23
Are you looking for simple hairstyles for long hair?
People with voluminous and long hair face the common problem of styling it when there is a time crunch. In those moments, the long hair seems like a bane, a curse that you can't deal with anymore. It is natural to get frustrated and irritated. It is not unusual for people with long hair to feel envious of people with shoulder-length hair or even smaller hair.
Now, you must have come here to find a solution to this difficulty. Keep scrolling to find out twenty-five stunning and simple hairstyles for long hair. One can do some of these simple haircuts for long hair without depending on others. On the other hand, some hairstyles need the assistance of a fellow family member or anyone present in the house. We can assure you that by going through this list of twenty-five cute hairstyles for long hair, you will find an all-time favorite hairdo for your lengthy hair. So, let us not waste any more time and jump right into the innumerable styling options.
25 Simple Hairstyles For Long Hair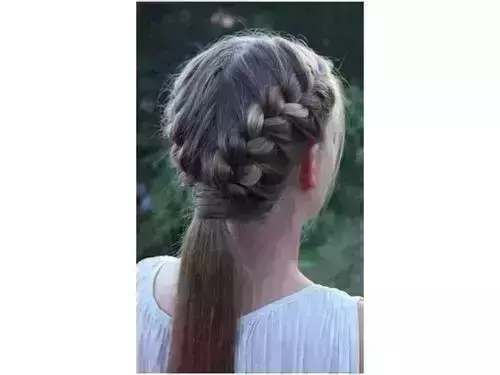 1. Melding Two Braids Hairstyle
Plain long braids are too normal to be hyped by people. It is time to bring a fashionable twist to the single mainstream braided ponytail. How will you do that? Take strands of hair from both sides and make two small braided ponytails. In the end, join the two separate ponytails and make it one extra-long braided ponytail.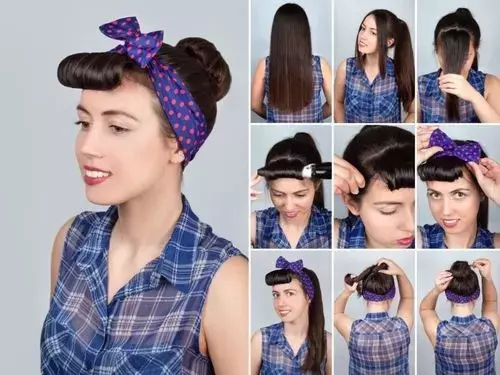 2. Retro Hairdo For Long Hair
It is one of the most unique and cute hairstyles for long hair. All you have to do is roll your front bangs, make a top with the rest of the hair, and wear a bandana to give the hairstyle a 50s vibe.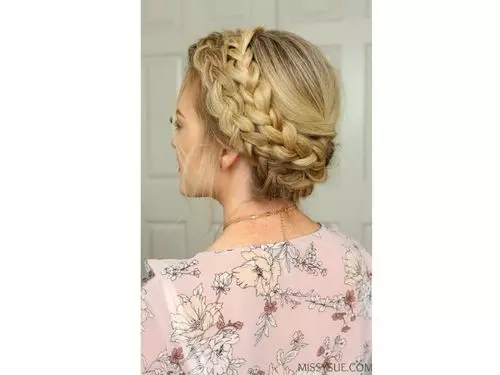 3. Traditional Milkmaid Braided Hairstyle
It is a timeless classic. If you have honed your braiding techniques and have plenty of bobby pins handy around you, this milkmaid braid hairstyle is guaranteed to be fancy and eye-catching.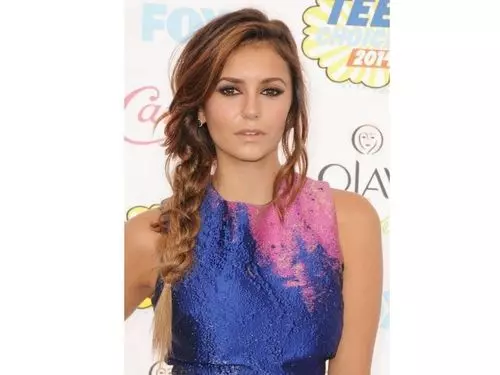 4. Nina Dobrev Rope Braid Hairstyle
Are you looking for a classy, messy, yet easy hairstyle for long hair? Try to replicate this hairstyle in the comfort of your home. You will know you have completed it once you see that the result, that is, the braid, looks similar to a series of hearts. Your work gets easier if you already know how to do a three-strand braid.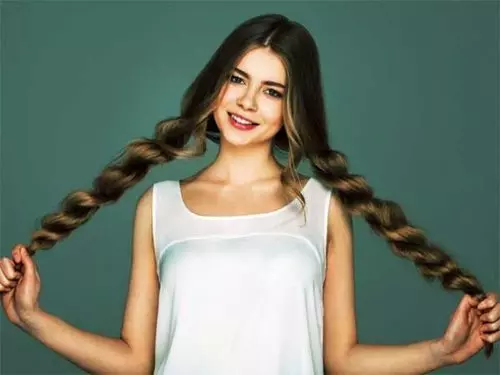 5. Middle Parted Pigtail Braids
Once you are at home, away from public scrutiny, you would want to style your long hair comfortably. This hairstyle for long hair doesn't need excessive effort. All you have to do is part your hair from the middle and make two pigtail plaits on both sides. The only thing you have to bear in mind is to keep the plaits loose. Pair it up with funky pajamas and an oversized t-shirt.
One of the top easy hairstyles for long hair, middle parted braids look elegant and stylish at the same time.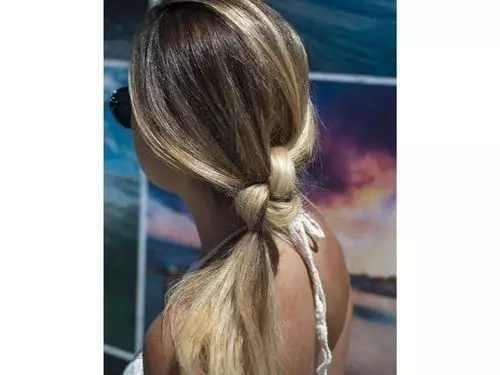 6. Ponytails With Double Knots Hairdo
Are you tired of keeping your long hair in a simple ponytail all the time? If yes, choose this alternative look. What do you have to do to replicate this cute hairstyle for long hair? Take your entire hair and double-knot it. Use some bobby pins to keep the loose ends and loose strands in place.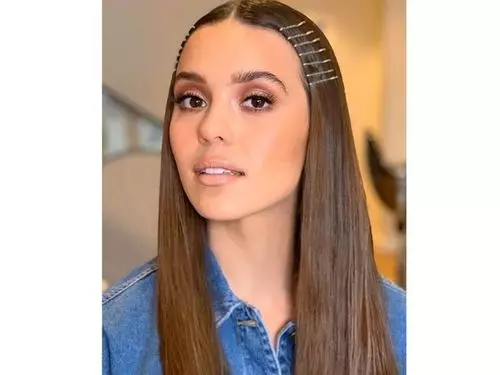 7. Multiple Bobby Pins Stacked On Hair
You can consider this hairstyle to be the quickest hairstyle for long hair. You can get it done in two simple steps. Firstly, comb your straight hair properly so that it looks sleek, shiny, and polished. Lastly, part your hair in the middle and put stacks of multi-colored or uni-colored bobby pins on each side.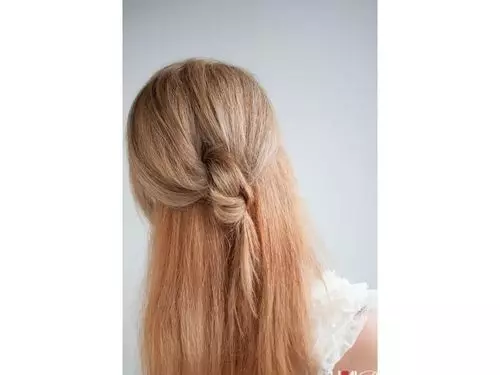 8. Knotted Into Half Ponytail Hairstyle
Be it a work dinner or a casual evening outing with friends, this quick hairstyle for long hair will serve your purpose by amplifying your X-factor in no time. Take the front portion of your hair and make it into a half ponytail. Then, try and twist it into a bun. Once you have made the first loop, all you have to do is place the remaining portion of the hair through the twisted bun. The last step includes leaving the remainder of the ponytail completely loose.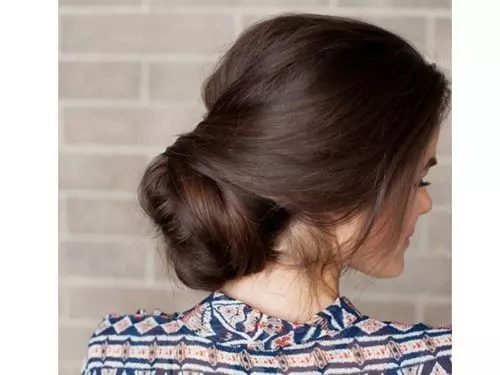 9. Surprising Twist To A Classic Sock Bun
You can do this surprisingly elegant hairstyle for long hair in two easy steps. Firstly, create a sock bun. Lastly, cloak the rest of your hair all around the sock bun. There you go!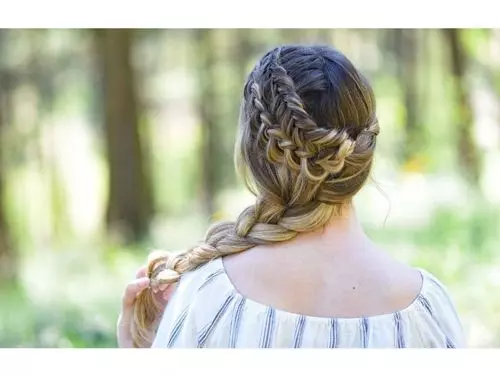 10. Double Dutch Side Braids Into One Braid
Part your hair in the middle. Make two dutch braids from each side, and then join the four braids into one long braid as you move towards the end of your hair. If you can spare ten or twelve minutes, you can recreate this cute hairstyle for long hair.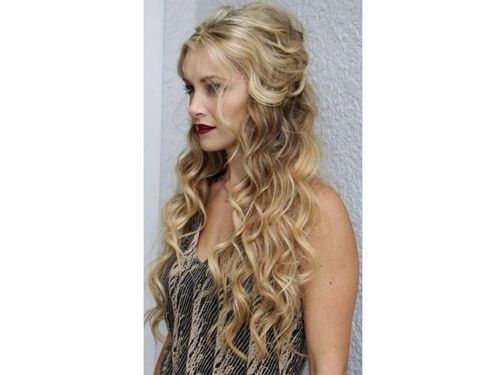 11. Half Up And Half Down Hairdo
It is one of those quick-fix hair hacks for everyone who worry a lot about cute hairstyles for long hair. This look divides your hair into two parts. The front of your hair is combed backward and put together with the help of a bobby pin. On the other hand, the rest of your hair is left loose.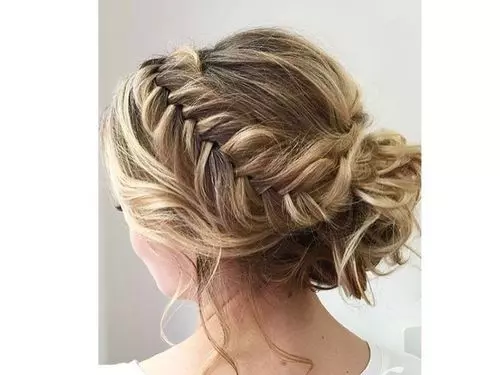 12. Wedding Special Hair Updo
This hairstyle can be named the ideal hairstyle for long hair when you have to go to a wedding or cocktail party. It looks similar to a beautiful fishtail braid. Also, if you don't want to keep your hair down, go for this hair updo.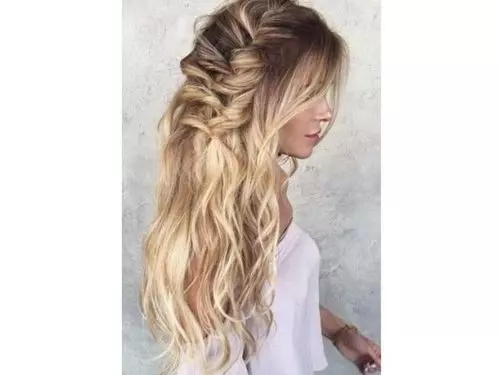 13. Mermaid Like Hairstyle For Long Hair
Leave some hair at the front while making mini braids towards the center of your hair. The ends of your hair should be loose and flowy so that you get the perfect 'I spent my summer on a beach' vibe.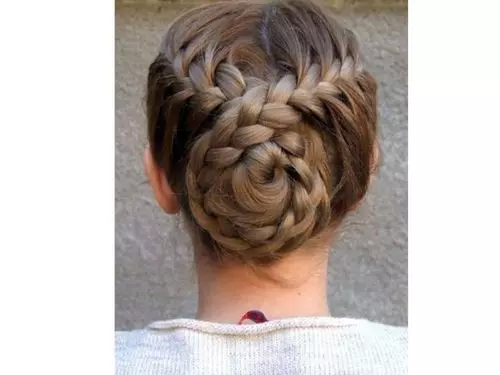 14. Chic And High-Class Ballerina Bun
This distinctive hairstyle will surely stand out in the crowd of any occasion. It looks time-taking, but once you get the drill, the entire process gets simpler.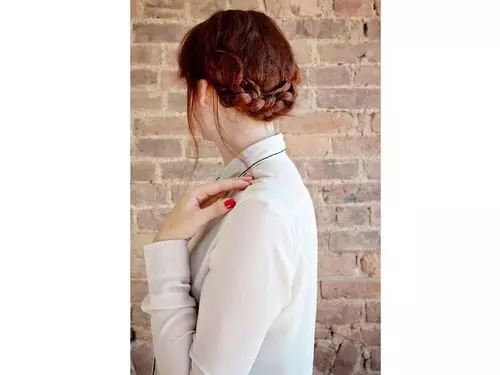 15. Professionally Braided Bun
If you have thin hair, stay away from this hairstyle. It is only meant for people with thick, voluminous hair. Having said that, this is not one of the easiest hairstyles for long hair. If you are getting ready for a specific event, try getting this hairdo done by a stylist.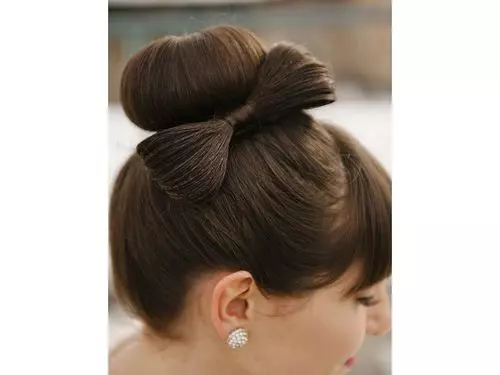 16. Bow Like Bun Hairstyle
No hairstyle can be a trendsetter like this one. It is the epitome of uniqueness. Why not make a bow bun instead of putting a real bow at the end of your bun?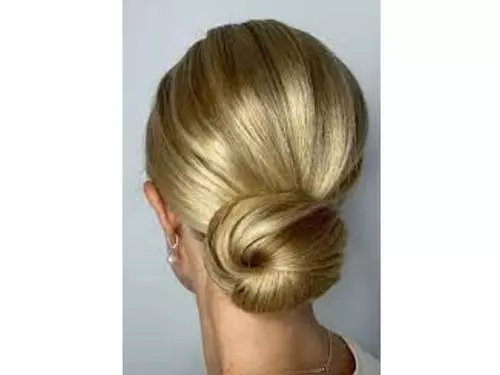 17. Hair Updo With Loose Braids
If you are a fan of updo hairstyles that have made a name in the fashion and beauty industry ever since hairstylists introduced them in the game, go for this simple hairstyle for long hair.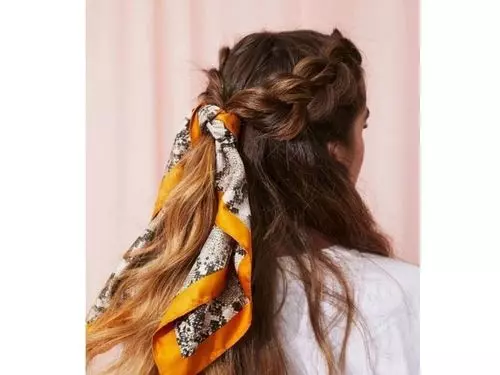 18. Bandana On A Ponytail Hairdo
If you know about Elizabeth Taylor, you must know about this bandana wrap hairdo. You can make a thick yet mini braid from both sides and melt them into a long ponytail. Add funk and beauty to this hairstyle by wrapping a bandana at the nape of the ponytail.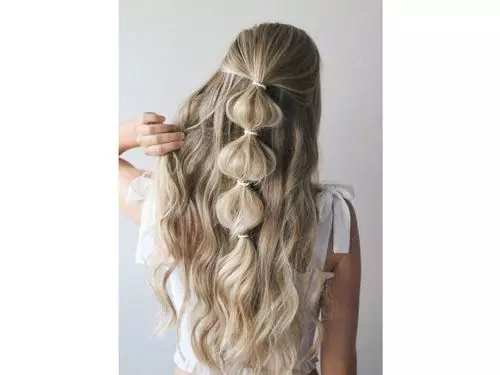 19. Bubble Like Pony Hairstyle
This hairstyle screams eccentricity in its easiest form. You will find plenty of guides for this hairstyle on the internet. All we can say to convince you to choose this hairdo is that you will need only ten minutes from your twenty hours a day to look this beautiful.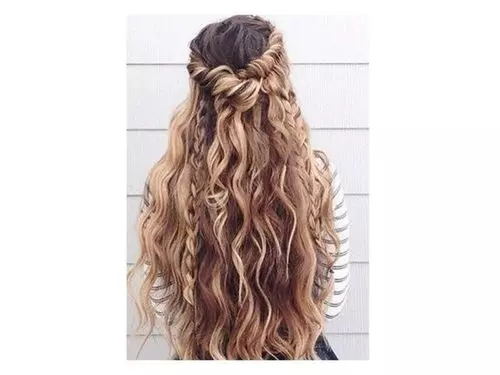 20. Chunky Braided Hairstyle For Long Hair
This hairstyle is a classic example of cool boho hairstyles for long hair. It will suit people with wavy or slightly curled hair.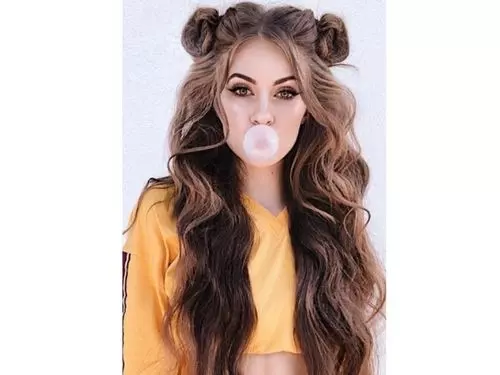 21. Evergreen Pigtail Buns Hairstyle
Have you never tried your hand at any cute hairstyle for long hair? If you haven't and yet want to look like a baby doll, go for this hairstyle from the 90s that has made its way back to the industry again.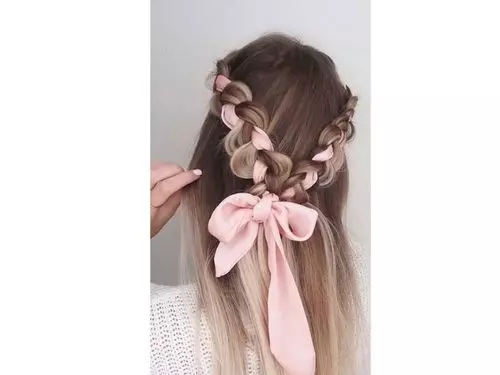 22. Tousled Half Up Hairdo
There will be times when you will want to look feminine and not feel like putting conscious efforts to look that way. This hair hack is simple and easy. Also, it will look more tenderly feminine if you add a bow-shaped ribbon to the tied strands.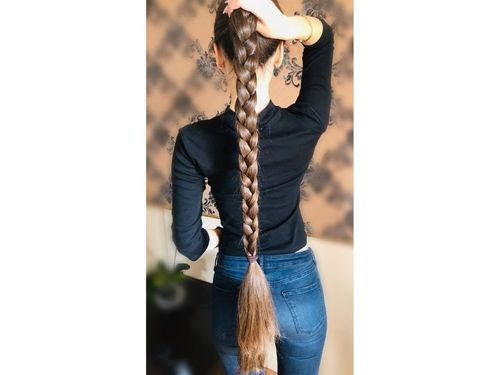 23. Back To School Days Single Long Plaited Hair
Do you remember how you used to make a luscious and long plait in your school days? It is time to get back to that hairstyle as it is quick, easy, and cute.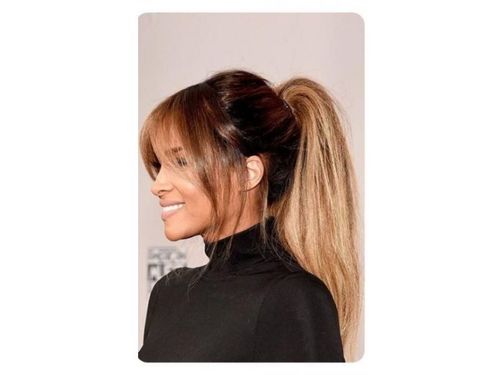 24. High Ponytail With Front Bangs
This hairstyle will look better on people with thickly textured, long black hair. Do this quick hairstyle for long hair and let people stare with swooning eyes.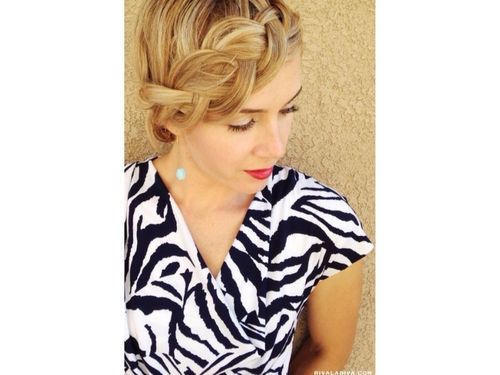 25. Doable Prom Special Braided Bangs Hairstyle
It is one of the simplest hairstyles for long hair. All you have to do is tie a high bun, braided or otherwise. Follow it up by leaving a few thick strands of hair at the front that you will braid later on to give the braided bang-like look at the front look.