Bob Hairstyles
Ankita Ghoshal
Bob hairstyles come in all sizes and shapes. Te best part about these classic bob haircuts is that they never go out of fashion. When it comes to hairstyles for short hair, this is the first thing that comes to mind and here are the best bob hairstyles for you: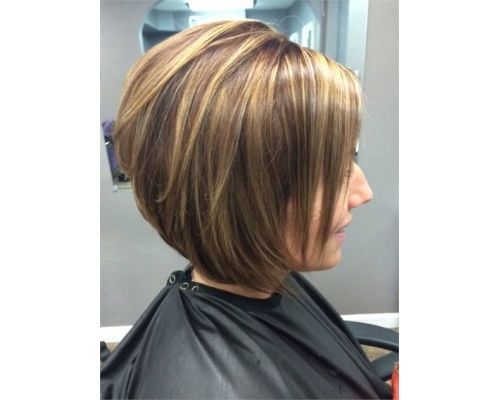 1. The Classic Bob
This classic bob haircut encapsulates every element that is usually associated with your standard bob. In this, the hair goes a little longer in your back than at the front.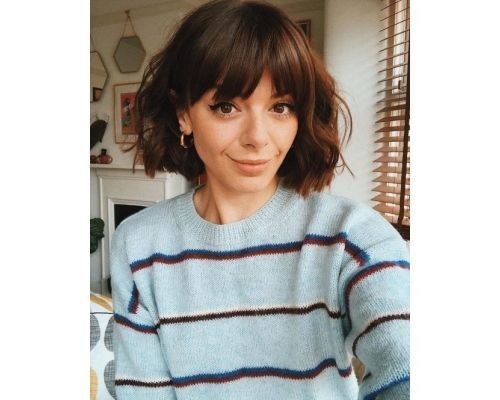 2. Classic Bob with Fringe
This bob styles replaces your middle parting with a fringe. Although it is symmetrical, the hairstyle has a remarkably different look than your conventional classic bob haircut.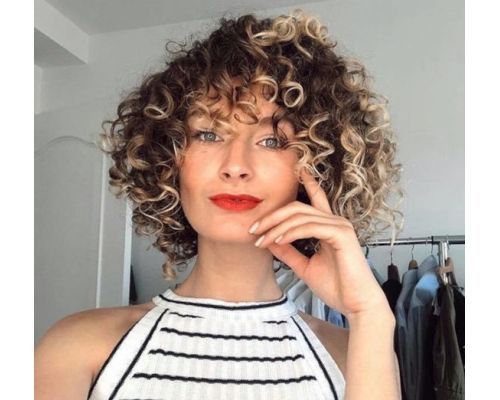 3. A Curled Bob
This hairstyle brings a simple change to the bob by emphasizing on manually curly the hair inwards towards the chin. This gives off a very smart and sophisticated appeal, especially if you are in your late thirties and beyond.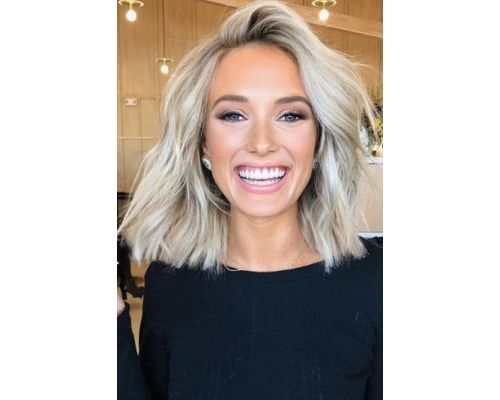 4. A Chopped Bob
Cutting the ends of your standard bob haircut using a razor will create a choppy textures which would contrast beautifully against the smoothness of the remaining hair.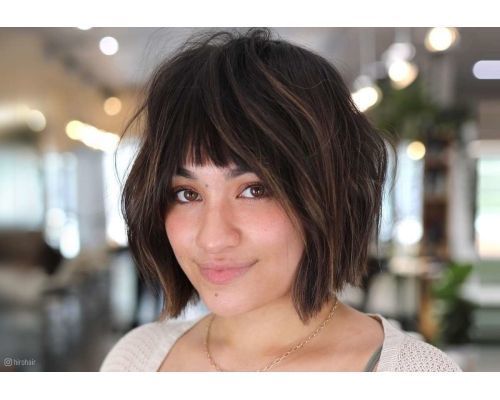 5. Thick Bob with Bangs
If you are looking for chic and short bob hairstyles on thick hair, go for this cute haircut that will complement your hair type beautifully without taking away its volume and texture.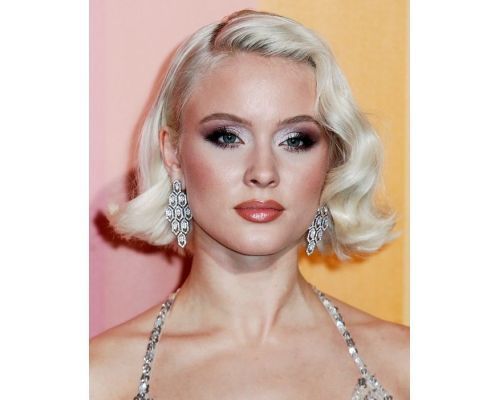 6. A Short Bob
Although bob haircuts are generally chin-length, you can try going a bit shorter if you like. This style will come down to the top of your chin and provide extra texture to your haircut too.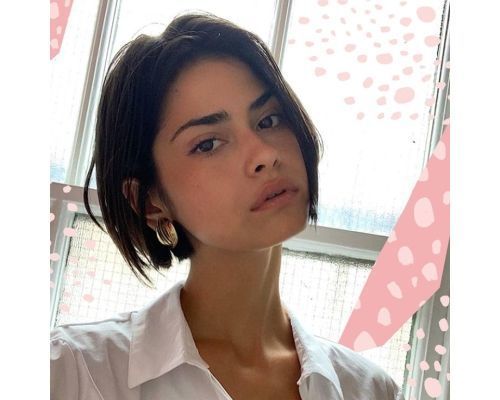 7. A Retro Bob
This is again one of the short bob hairstyles to go for this year. With its retro vibe, this haircut reminds you of the 50s and 60s. There will be more hair at the back and you can also tuck a chunk behind your ear to create a different vibe.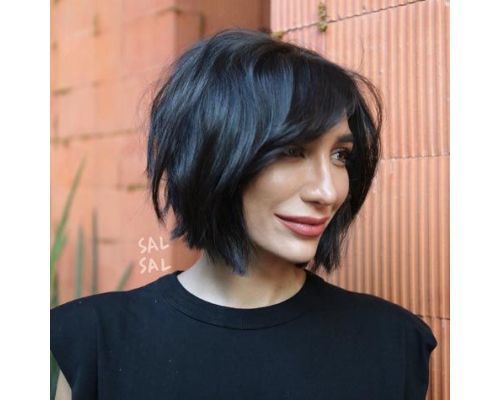 8. Asymmetrical Volume
This is one of the very experimental and interesting long bob haircuts. Part and layer your hair to make one side more voluminous as compared to the other. This will create a subtle asymmetry that is a treat for the eyes.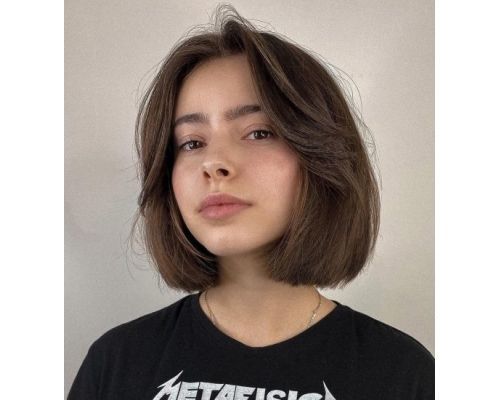 9. A Blunt Bob
The blunter style of bob cuts is different from the rest as it is a little uneven but not choppy at the ends. It has straight sides which make it perfect for fine and thin hair that lacks volume.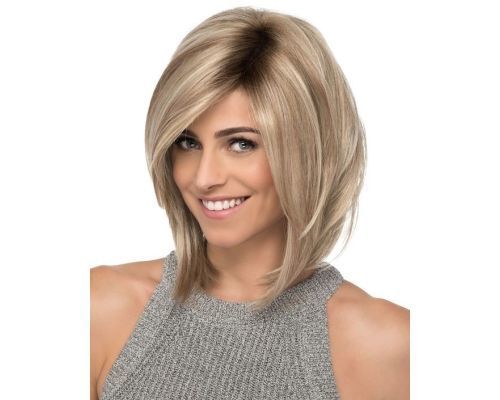 10. A Flowing Bob
This bob cut emphasizes on the flow of your hair. The cut has some flowing sides formed by the gentle waves of your tresses. It's not really a wavy bob but the soft ripple makes it different from your classic bob haircut.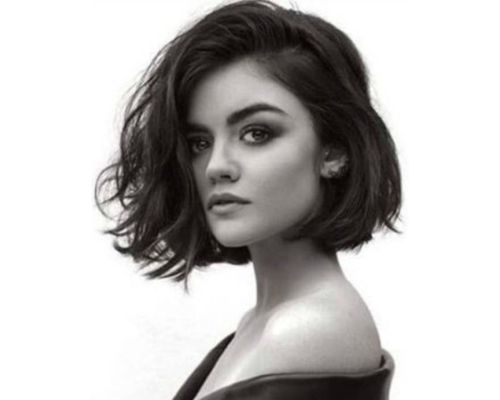 11. A Tousled Bob
If you love messy bob hairstyles, this one is for you. This is among those interesting layered bob haircuts that will give a beautiful texture to your hair. As a finishing touch, your hair will be slightly teased out of place to create the trendy tousled look.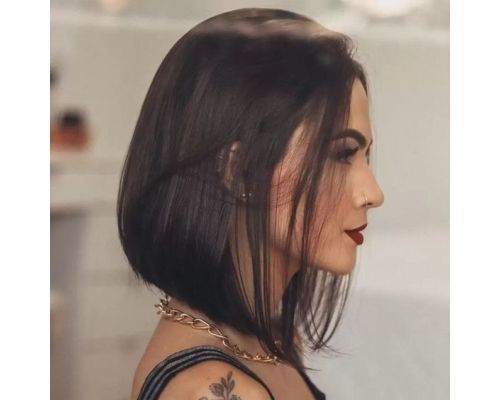 12. A-Line Bob
As the name implies, the A-line bob creates an A-shaped angle which is longer at the front and goes shorter towards the back. It is a sensible and stylish haircut which is amazing for women looking for angular short bob hairstyles.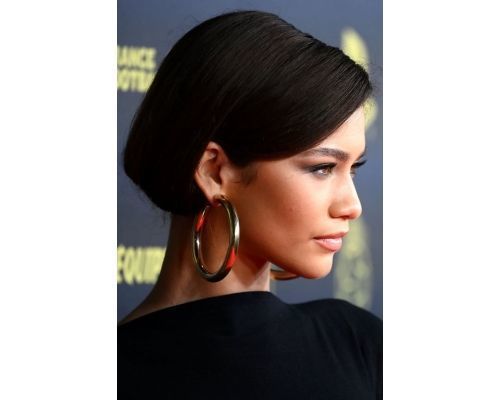 13. An Ear Tuck Bob
You can change the entire look of your bob cut just by an ear tuck. Just tuck the front portion of the hair behind your ear and let the back of your hair fall over it to create one of the prettiest layered bob haircuts.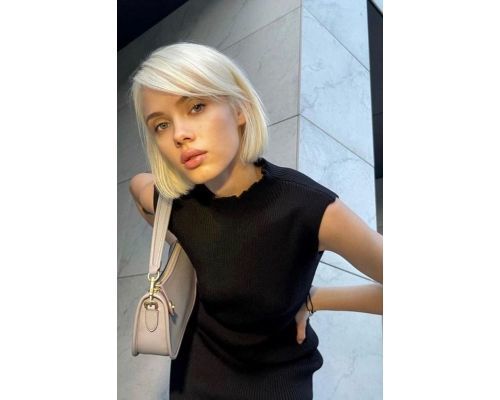 14. A Blonde Bob
Bob hairstyles are a brilliant choice for people with dyed hair. A blonde bob beautifully brings out all the dyed shades and is a very stylish hairdo that you must try at least once.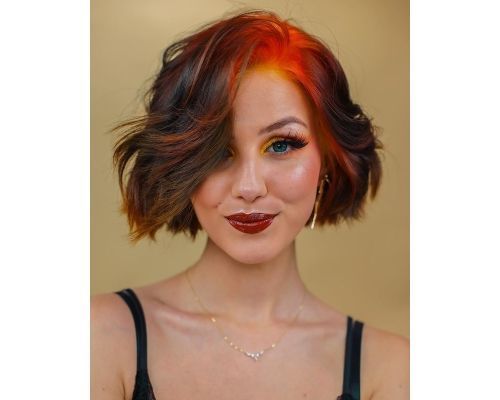 15. A Vibrantly Dyed Bob
If you have your hair dyed in a more vibrant shade, your bob cuts will be all the more striking. As a fact of the matter, your hair color will actually be more noticeable as a bob cut will make it so concentrated.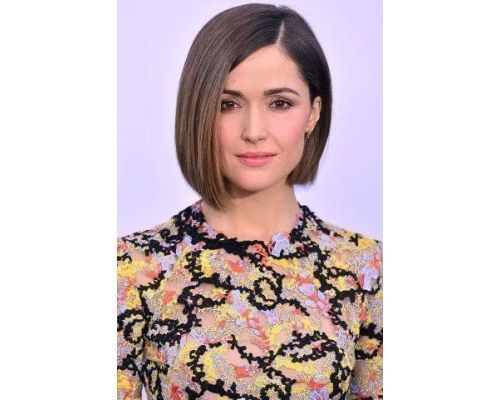 16. Asymmetrical Classic Bob
An asymmetrical bob will suit the needs of people looking for a classic bob haircut with a twist.. It comes with all the elements of your standard bob, and the asymmetry just makes it a lot edgier.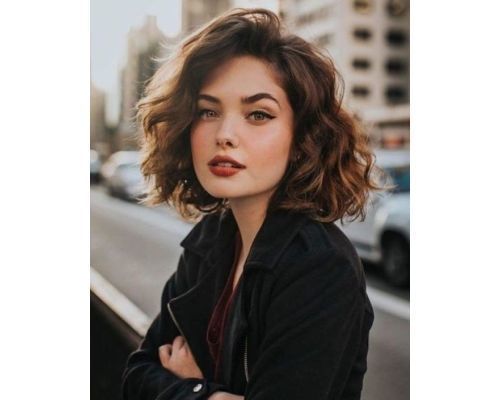 17. A Wavy Bob
You will love this bob haircut if you have shoulder-length hair. This accentuates crimped hair all over your head to create a wavy look which you can get even if you don't have naturally wavy hair.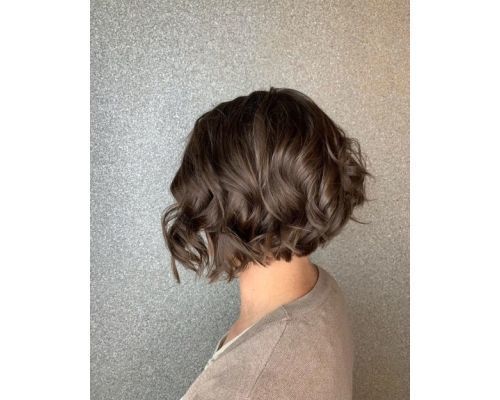 18. A Wavier Bob
If you are crazy about wavy tresses, you must try this bob cut out. This chin-length hairstyle comprises of slightly tousled and intensely wavy hair. It looks very different from the usual bob hairstyles and has become a hairstyle of its own.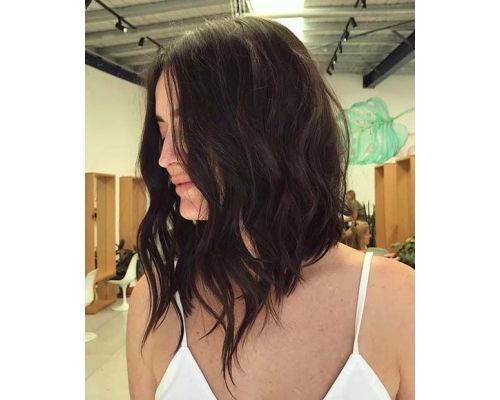 19. A Long Bob
Long bob haircuts are all the rage these days as they look very unique and smart. This style features a wavy and asymmetrical bob with shoulder-length hair on one side and chin-length hair on the other.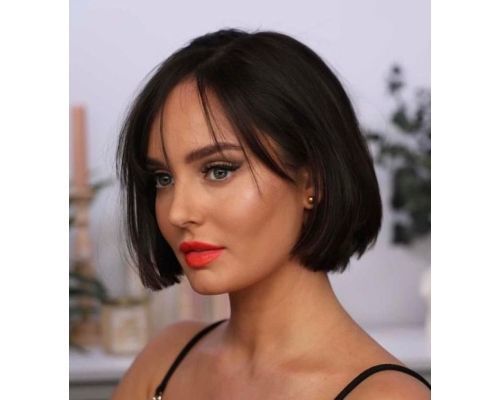 20. A Cropped Bob
A cropped bob is a more contemporary take on the short bob hairstyles. Shorter than standard bob cuts and uneven towards the ends, a cropped bob also has layering in its kitty to add depth to your hairdo.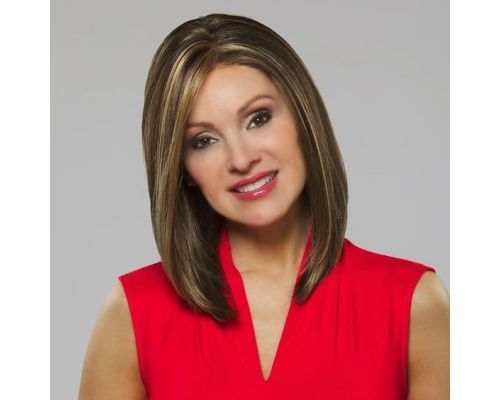 21. Subtly Dyed Bob
If you have coloured hair and you want to flaunt them ever so subtly, try short bob hairstyles like this to make the hues stand out as your tresses take an eye-catching shape.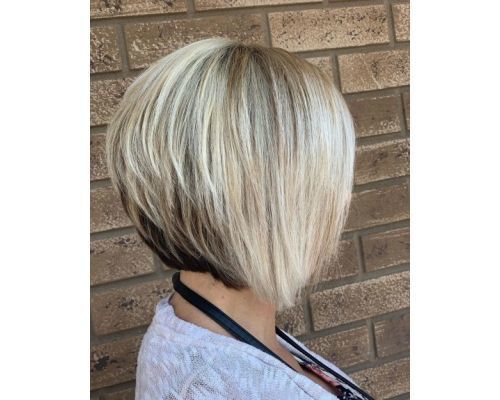 22. A 90s-Inspired Bob
If you are an old-school soul, it is time to channelize that on your hairstyle. Go for layered bob haircuts like this one which has asymmetry on one side and the other side gets neatly tucked behind your ear.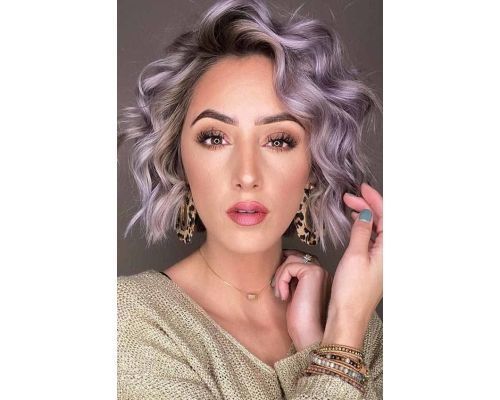 23.A Multi-Textured Bob
Layered bob haircuts are all about texture. This unique bob cut features a little tousled top, half fringe, choppy ends, and wavy sides. This is unlike most bob styles that you will find out there.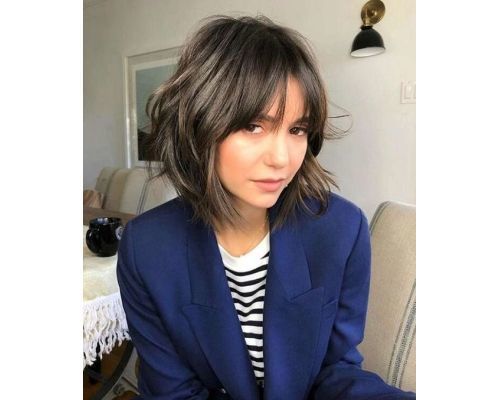 24. A Bob With Strands
This unique bob cut sections your tresses into strands to create a different style of texture. Such bob hairstyles also benefit from being a little tousled as it adds more texture to the overall hairdo.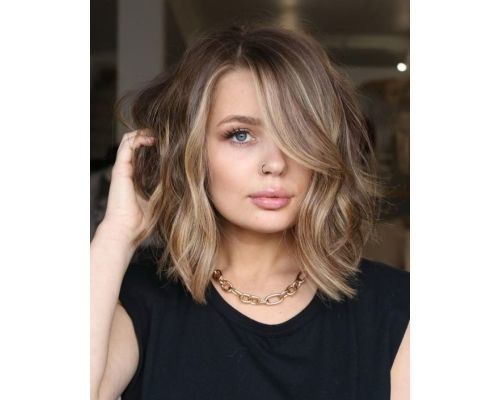 25. Wavy and Long Bob
If you are looking for professional, no-nonsense long bob hairstyles, try this long and wavy cut. It is a more formal and neater take on a conventional bob, making it perfect for workplaces.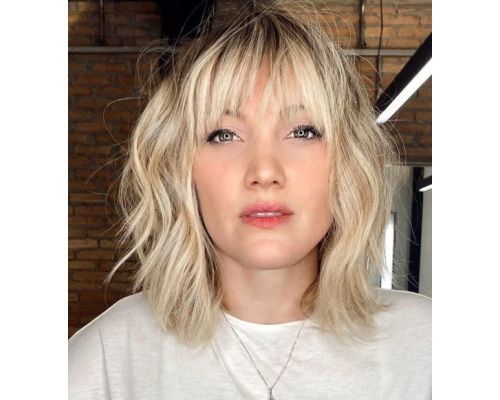 26. A Frizzy Bob
The frizzy bob haircut brushes the hair to the front while encloses the eyes to create a moodier appeal. It is the perfect combination of style, elegance and boho vibes.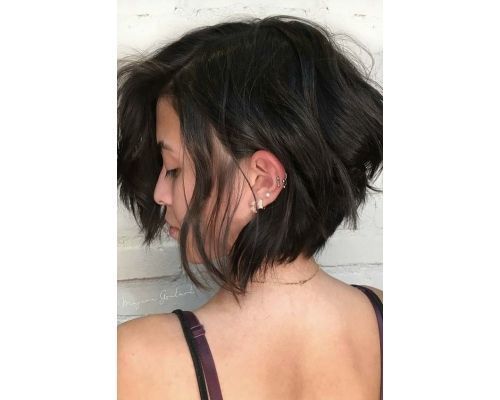 27. Short & Messy
Regarded as one of the best short layered bobs, this hairstyle is heavily tousled to acquire the rebellious aura that it is famous for. This is one of the short bob hairstyles that are unique and peppy at the same time.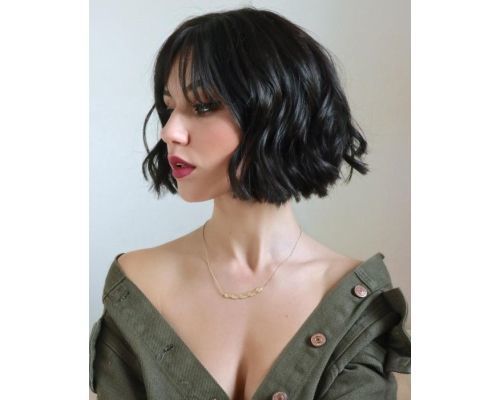 28. A Curled Bob With Bangs
This new spin of A-line bobs brings together some textures and fringe. After sectioning the front hair into strands, the rest of the hair is made more uniform towards the back. The hairstyle add a lot of dimension to the overall appearance.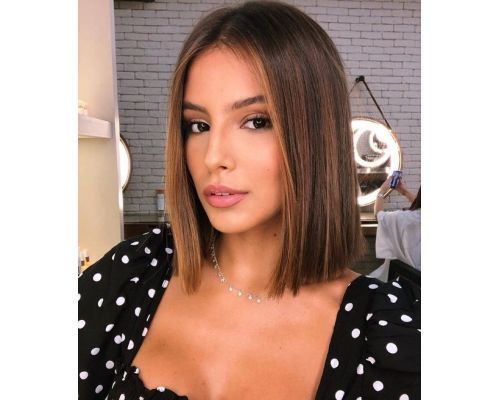 29. A Wide Bob
If you have voluminous hair, this wide bob is perfect for you. For most of the part, it is a traditional bob but the sides have extra thickness, giving it a unique style of its own.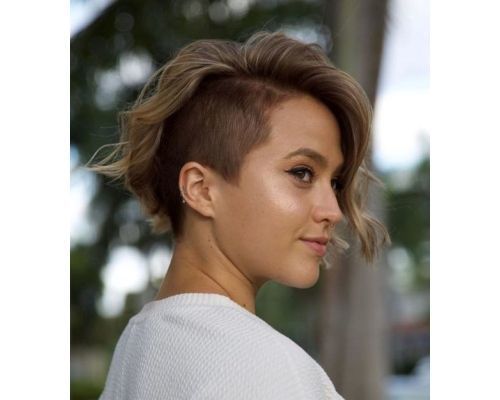 30. A Loose Bob
Tidy at the back and messy towards the front, a loose bob create a very interesting appearance and is an amazing choice for women looking for never-seen-before bob hairstyles.
These are our top 30 best bob hairstyles for 2022 that will give your hair the much needed makeover and style.