25 Celebrities Who Use Botox - 2023 (With Images)
Arunima Saha
Updated At 10 Jan 23
Looking out for the top celebrities with botox?
Botox is a debatable topic. It is something that has juxtaposed opinions. While some dermatologists believe getting botox can escalate how aged you appear visually, some other dermatologists believe that botox can accelerate how young you appear visually. According to a source, commoners and celebrities with botox will notice that they are losing the volume present in their faces after a certain point. Having said that, botox is more controversial than it appears to be at a glance.
If you go by data and statistics, you will realize that around six million people and even more at times get the botox treatment every year. Most celebrities fail to let go of their youth and acknowledge that they are aging. While doing that, they seek various aesthetic treatments like botox and plastic surgery. There was a time when all these treatments were conversations meant to be had behind closed doors. However, that period has faded away. The advent of social media hasn't just made lip fillers and similar cosmetic treatments acceptable and understandable but also accessible, especially for celebrities.
Now we have a basic idea about botox. So, let us delve into 25 celebrities who use botox and have gallantly opened up about it in media.
25 Celebs Who Have Used Botox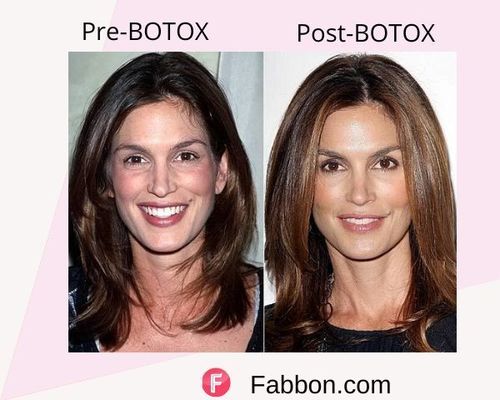 1. Cindy Crawford
If there is a proud and out-of-the-closet celebrity with botox, it is Cindy Crawford. She has publicly admitted that the skin loses its natural elasticity after a certain age. Hence, she got the botox treatment to restore it. Although Cindy led a healthy life, she needed botox and doesn't find it regrettable.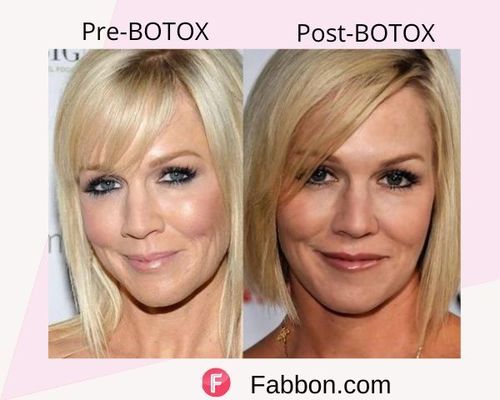 2. Jennie Garth
This beautiful actress has worked on TV dramas like 90210. She is one of those celebrities with botox that has settled for a smaller amount of botox injections. This approach, too, does the same wonder, that is, makes her skin look naturally fresh and radiant.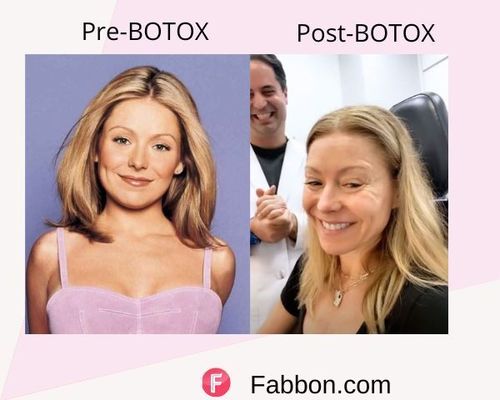 3. Kelly Ripa
According to her, people always thought she is in a constant angry mode because of how her forehead looked. So, she went ahead and got a botox. Doesn't this sound impulsive? Another reason behind Kelly Ripa getting botox is how she wanted never to wear the resting bitch like face.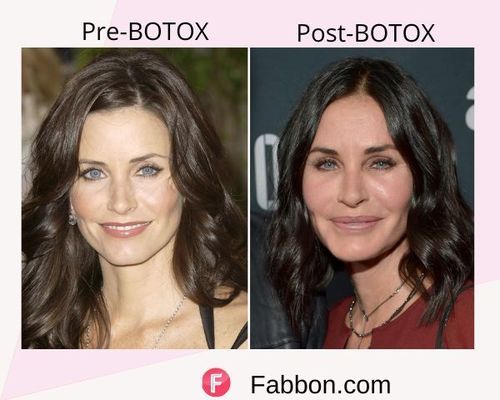 4. Courteney Cox
Is there anybody who has seen FRIENDS and does not know about Courteney Cox? If you haven't seen FRIENDS only, that's a different issue. You must have been living under a ginormous rock! She is leading a wrinkle-free life by getting the botox done. Sincere regards to botox!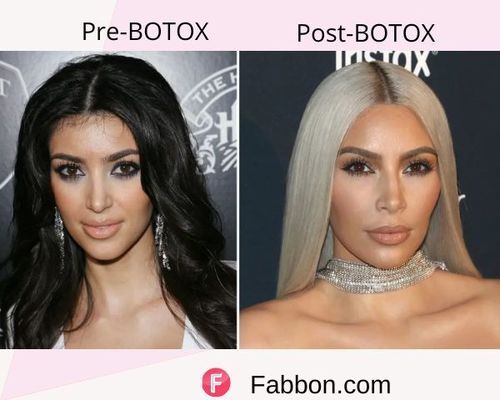 5. Kim Kardashian
When Kim was in her thirties and filming an episode of Keeping Up With The Kardashians, she did use botox. Even though there were pieces of evidence, she had denied doing it initially. Later on, she went on record saying that she did get botox even though there was no need to, but she felt pressurised to maintain a fixed standard of beauty.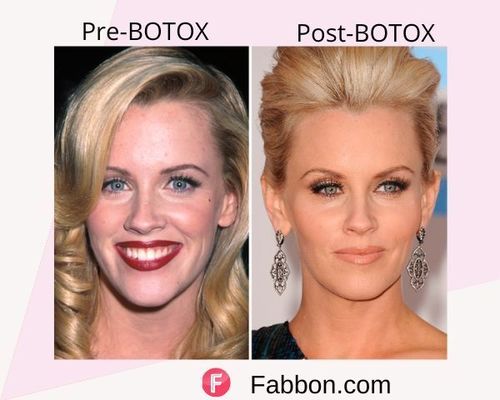 6. Jenny McCarthy
She also comes on the list of celebrities with botox that has helped her reign the beauty industry as a timeless enchantress. Once you look at her, you will fail to guess her exact age because you will think that not a day has passed since she entered her thirties. She knows her game, doesn't she?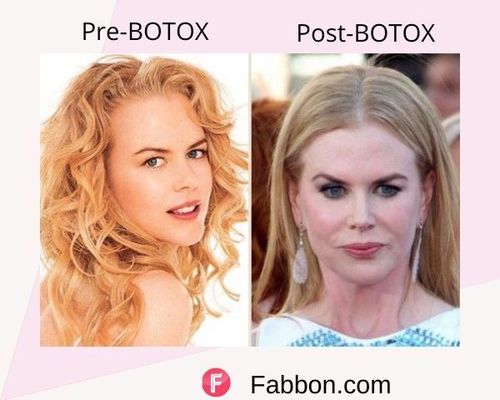 7. Nicole Kidman
There hasn't been a time when Nicole Kidman didn't deliver outstanding performance in one of her promising films. Although she is a celebrated actress, she is also known for her elegance and beauty. Having berated a few comments about using botox, she has finally confirmed that she did get the botox done.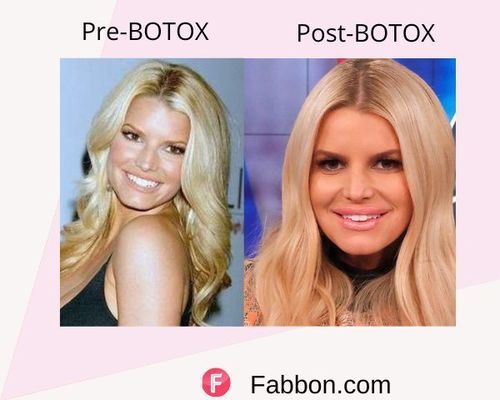 8. Jessica Simpson
She, too, had dipped her hands in lip botox but didn't like the result. She is glad and thankful for having gained back her natural lips. She shared this incident with her fans and others via media.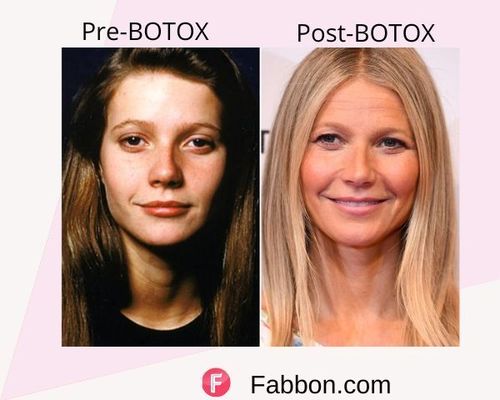 9. Gwyneth Paltrow
She has publicly admitted that she has tried her hands at every cosmetic surgery, including botox. However, like Jessica Simpson, she isn't a fan of botox because she looked crazily abnormal after getting it.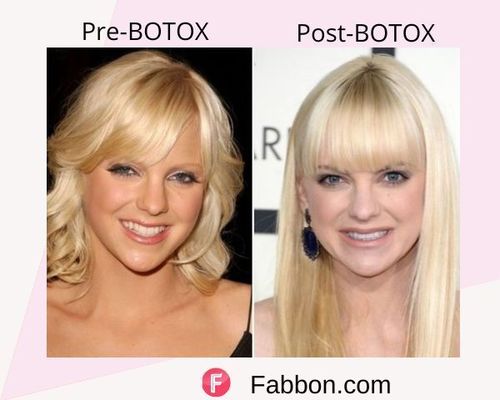 10. Anna Faris
If you have read her memoir called Unqualified, you must know her insecurity with her upper lip as it was too thin. So, she started using lip botox (lip injections). Although she noticed slight differences after using the injections, nobody commented on how different her lip looked. Later on, she realized how reckless and impulsive her choice was.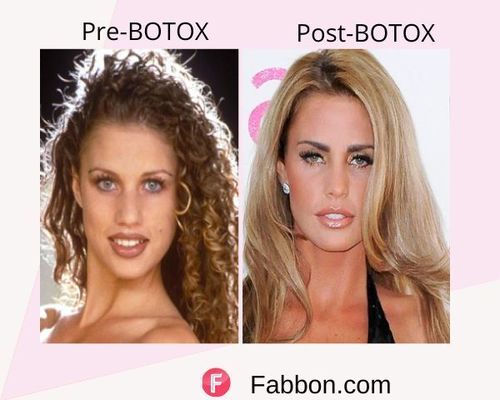 11. Katie Price
Unlike celebrities with botox that have regretted their decisions, Katie Price seems pleased with the results that she got from botox. Who are we to judge if she is satisfied?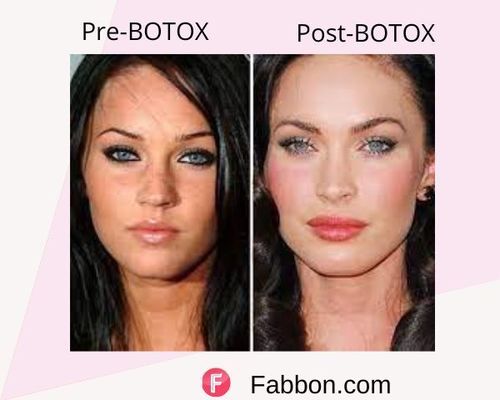 12. Megan Fox
Megan Fox had tried to use Facebook's reach and overthrow all opinions and rumors about her using botox. However, the photo that she chose had her showing off her wrinkle-free face despite her age. Do you think her move backfired on her?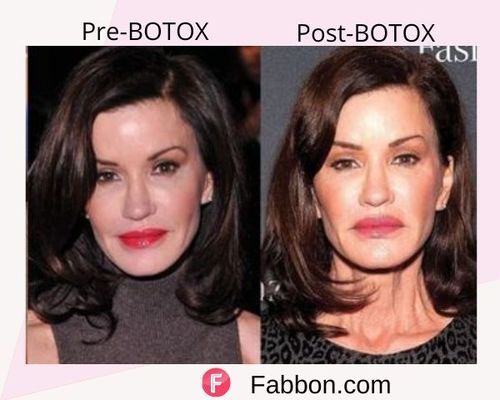 13. Janice Dickinson
Janice Dickinson isn't ashamed of confessing that she believes in looking ageless all the time. So, she uses botox injections after every six months.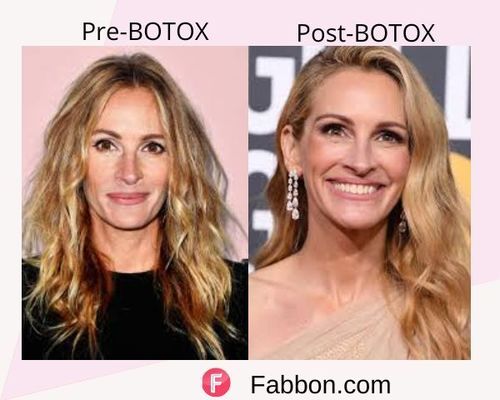 14. Julia Roberts
It is not that all celebrities with botox liking using it actively. One such example of a celebrity is Julia Roberts. She is famous for her role in Pretty Woman and other classic movies. She tried it out once only and realized soon enough that she was not meant to look artificially ageless.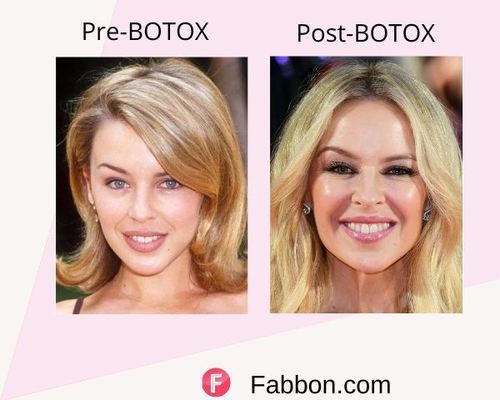 15. Kylie Minogue
If there is one celebrity with botox that has chivalrously admitted to resorting to techniques behind looking youthful in a fake way, it is Kylie Minogue. We admire how outspoken she is, don't you too?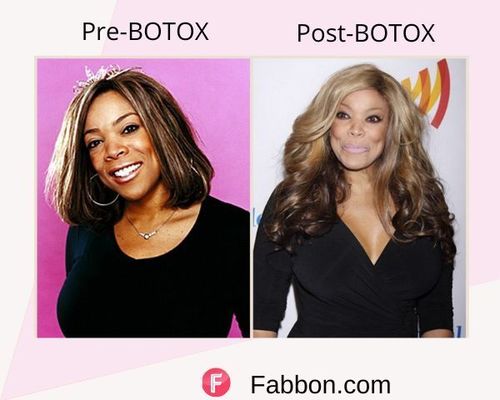 16. Wendy Williams
We all know that Wendy Williams is openly honest about everything when it comes to interacting with her audience. So, she went ahead and affirmed about getting botox done on The Wendy Williams Show. Bonus points for being brazen!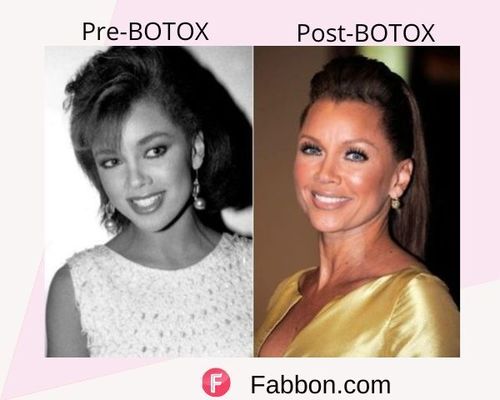 17. Vanessa Williams
Do you know the trick to having a balanced effect after getting done with botox? The trick lies in how rarely you use and how you use it with certain limitations. Still learning a lot about Botox, aren't you?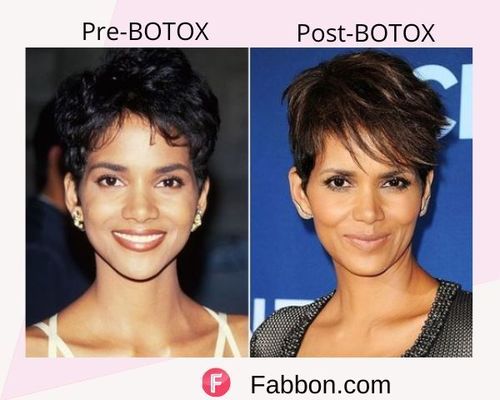 18. Halle Berry
In this age where no one wants to look as old as they are, botox will sound tempting. If you go by Halle Berry's wise words, you will realize that botox is a voluntary decision. Also, Halle Berry is totally against young people seeking botox treatment even when they don't need to.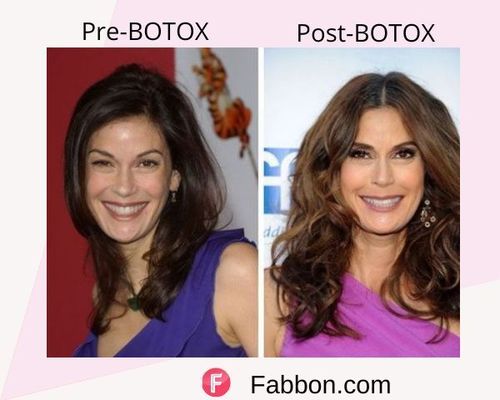 19. Teri Hatcher
If you know Desperate Housewives, you know Teri Hatcher. She is another epitome of a candid and confident celebrity with botox. She has also used collagen.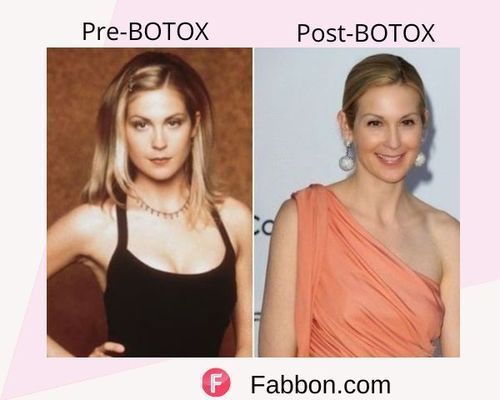 20. Kelly Rutherford
There are celebrities with botox who haven't opened up about it. Kelly Rutherford isn't one of them. She has encouraged every botox user to make it less of a taboo and more of an open-ended dialogue.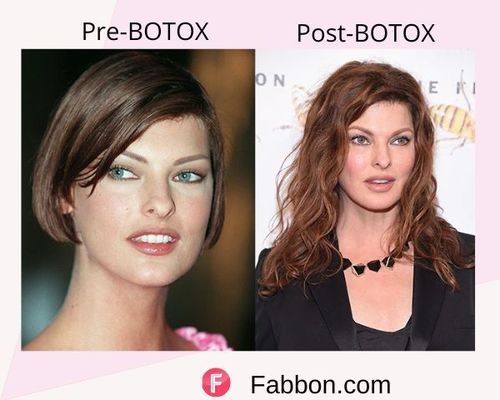 21. Linda Evangelista
She plans on getting plastic surgery after having been botoxed on a recurrent basis. She also hinted in one of her interviews that most models use botox to look how they look.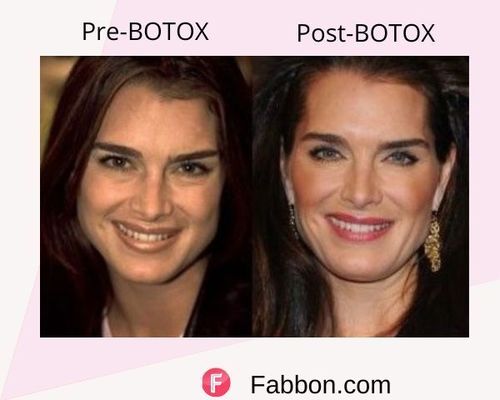 22. Brooke Shields
Although Brooke Shields wants to get rid of her chain of wrinkles, she has decided to prioritize laser treatment over botox. You can trust her disclosure and do the same for yourself because Shields had used botox before.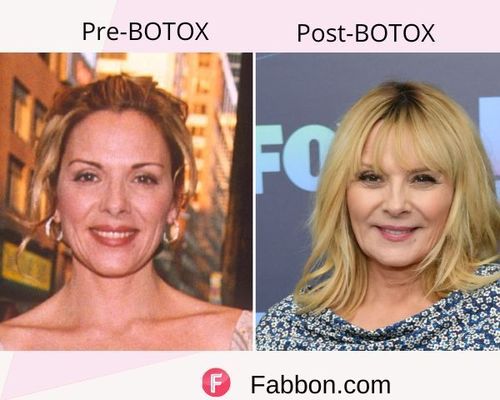 23. Kim Cattrall
Although she used botox once upon a time, she has changed her opinion about botox and said that she is confident and happy with how she looks forty at her age of forty. She has no desire to look young even when she is not.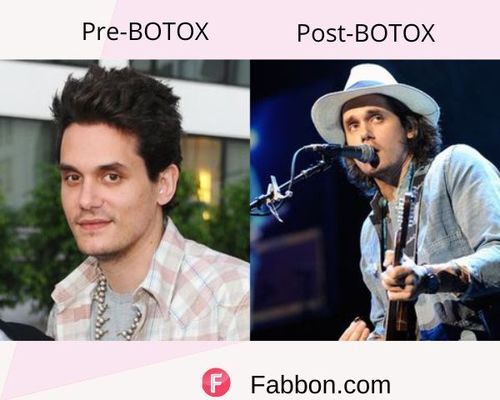 24. John Mayer
We are all aware of how botox can help you get rid of wrinkles and other aspects of visually apparent aging. However, we don't know that botox has various other benefits. In John Mayer's case, botox helped him get his singing career back after a doctor diagnosed him with granuloma back in 2012.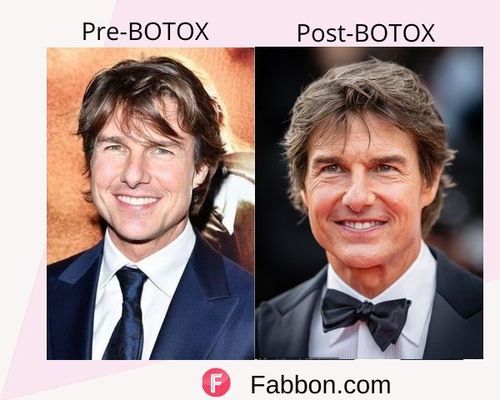 25. Tom Cruise
It is a common perception that only female celebrities use botox time and again. Popping that myth means proclaiming that male celebrities like Tom Cruise have been using Botox for quite some time now. Experts believe that botox is why he still looks so vigorously energetic and charming.
The Bottom Line
We have given you enough insight on celebrities with botox, that is, celebrities who have used botox in their career to maintain their persona or otherwise.
As a part of the conclusion, we will tell you about one celebrity who might not have gotten botox treatment done on herself but has been candid about it in public.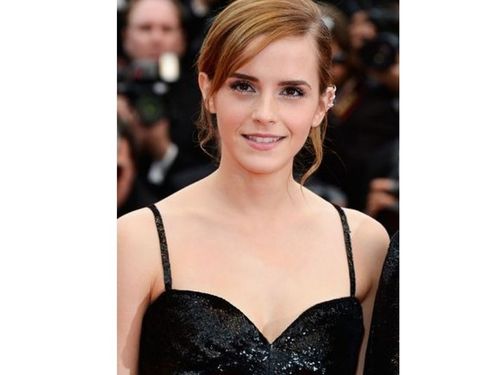 Emma Watson - If you go by her statement to Harper Bazaar, you will understand that she is trying to wrap her head around how most celebrities get botox at the age of twenty-two, count every ounce of calorie intake, etc. If Emma has to do all these to secure her place in Hollywood, she will go senile.
Related Articles