Contouring And Highlighting: A Step By Step Makeup Tutorial
Kritika Mishra
Updated At 09 Dec 22
As the Kardashian's have made contouring so much popular everywhere, there is a wave of contour kids flooding the world! From Kim K's contour sticks to Gigi Hadid's palettes, people cannot get enough of contour and highlights! Let us explore contouring in detail.
What is Contouring?
Contouring is the art of accentuating your features through makeup.
It differs from face to face due to the different face structure of every person! Also, the need for contouring matters too! Some may want to make their nose look thin while some would want to make their cheekbones higher! The list goes on and on.
But before we jump to the need and techniques of contouring, let us break it down and understand key concepts of it.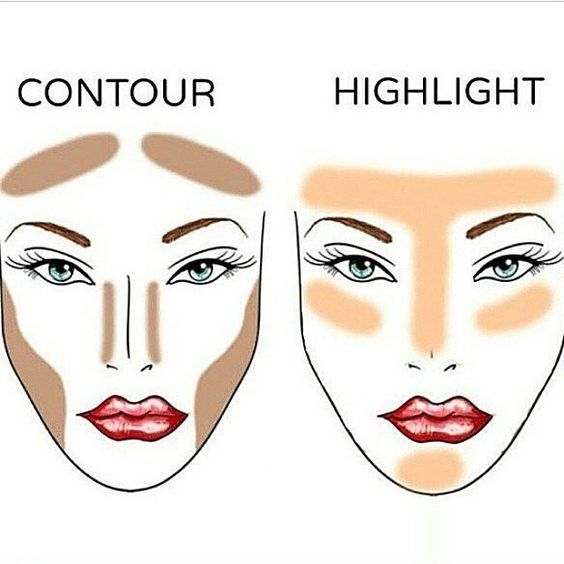 Lowlighting/Contour: Lowlighting Or Contour involves using a shade of makeup (usually a dark foundation) darker than your skintone to de-emphasize or reduce a particular area on your face.
Face makeup highlight areas for contouring and highlighting are different as both focus on different parts of the face.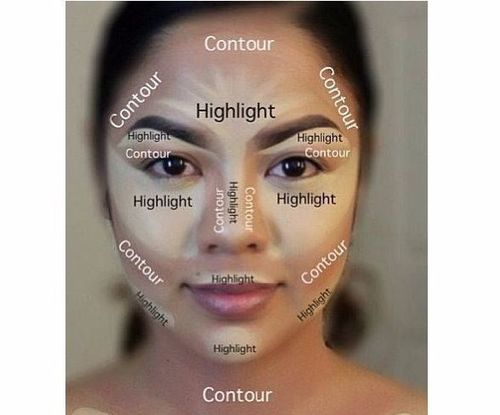 Highlighting: Highlighting means the opposite. It used lighter shades (usually a lighter foundation) than your skintone to emphasize or enhance certain parts of your face.
The colors you chose for both lowlighting and highlighting entirely depends on your skintone. You should opt for 2-3 shades lighter and darker for contouring to get much better and natural results!
Benefits of Contouring
Accentuated facial features.
One can use contouring to enhance or reduce their features as per their needs. Example- Higher cheekbones, sharpened jawline and nose bridge, reduce wide forehead etc.
Adds warmth to face.
Highlighting gives a subtle glow.
The face and features looks defined.
Now, that was a brief up over contouring, let us head up towards mastering it!
As we mentioned, contouring varies from face to face as per the structure. Hence, one has to see which part of their face requires contouring and practice according to it!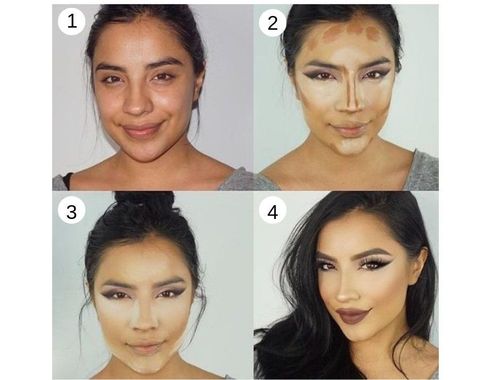 Contouring Explained: Step By Step Tutorial
Step 1) Prep the face
Always commence with clean, freshly washed face that is hydrated well with a moisturizer. Dab some primer and let the skin soak it nicely. This not only preps the base for makeup, but helps it glide smoothly and last longer!
Step 2) Highlighting and Contouring
For Cheekbones:
Apply a good highlighter on the apples of cheeks , basically the area below the eyes and blend it all the way to temple of the face. The lowlighting defines the cheekbones whereas highlighting helps to add glow and brightness on the face! Use an angled brush for better blending!
Bridge of Nose:
The edge of the nose from the inner corners of eyes requires defining to give an illusion of thinner and sharper nose. You can add a little at the tip of the nose to get that pointy nose tip. Highlight the bridge of the nose across the edge being lowlighted. Blend it all well to get a defined sharp nose!
Forehead:
The exterior edge of the forehead requires lowlighting. The middle part of forehead right above the nose requires highlighting. If you have a thin forehead, you can maximize highlighting and reduce on lowlighting to balance the face structure! Make sure to blend it really well or else the light is going to make it look awkward!
Step 3) Blending
Once you have highlighted and lowlighted, use a clean and damp beauty blender to blend all the harsh edges of the contour and nullify the excessive highlighter!
Step 4) Set it with Compact powder
Finish contouring using a setting translucent compact powder! 'Voila! You have professionally contoured the face! The more you practice, the quicker and better you get at it!
Once the contouring is done, you can proceed with the rest of the makeup !
Have a look at this video demonstrating these steps perfectly!
Notice a major difference between your everyday makeup v/s contoured look?
Let us know how you think about it!
Related Articles