How To Get The Perfect Pedicure At Home
Sweta Mookerjee
Updated At 13 Sep 22
Did you always want to know how to get the perfect pedicure at home easily? Did you always want to know the detailed steps involved in the pedicure alongwith the precaution one needs to take? Worry not as we have got you covered. Just read through the following steps and you would know all the details about the perfect pedicure in no time. Lets begin!
1. Prep Your Nails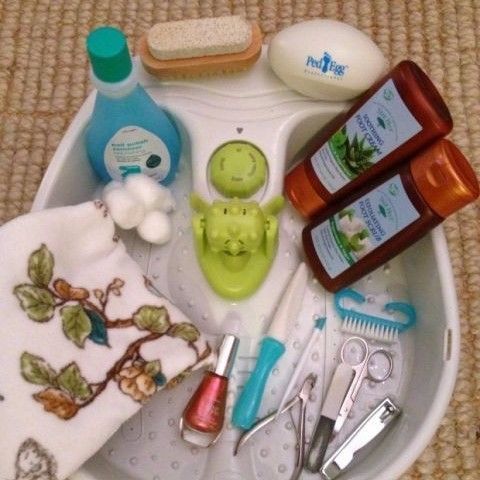 HOME STORIES A TO Z / PINTEREST
If you already have nail paint on, first remove with a remover preferably one that is acetone free.
Clip your nails next and make sure you don't cut the edges too deep as it might lead to painful ingrown nails
File your nails next according to the shape of your choice. Don't use a lot of force as this might weaken your nails. Avoid filing them back and forth as well, and file in a single direction instead.
2. Soak Your Feet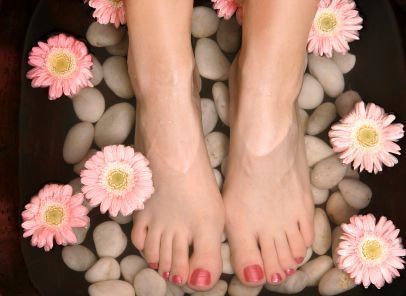 HAWAIINAILSFAMILY.COM / PINTEREST
This has got to be the most relaxing bit. Soak your feet in warm water for 15-20 minutes. You can make do with some shampoo but if you want to go all out there are a number of thing you can do:
Add some epsom salt to the water, this will soothe any pain or inflammations and soften your feet.
You can add some essential oils or foot salt.
If you can get your hands on some marbles, create a DIY foot massager and run your feet over the bed of marbles.
3. Scrub Your Feet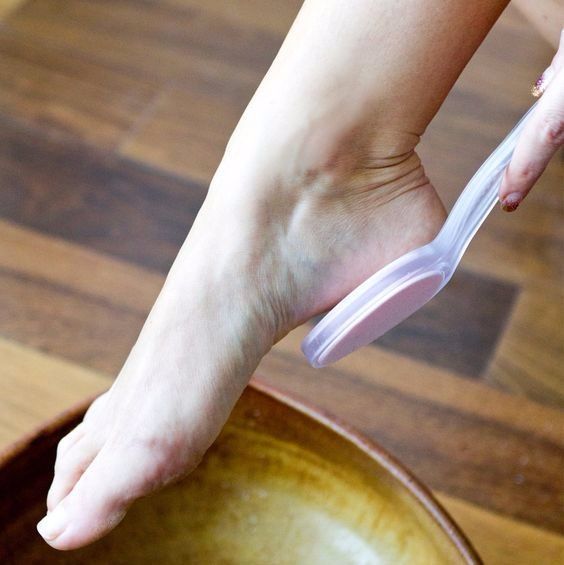 REFINERY29.COM / PINTEREST
Once your feet are dry, put some cuticle cream and gently push back your cuticles with a stick. This promotes healthy growth of nails.
Follow it up with a good foot scrub to remove all the dry skin. You can use a pumice stone or a foot file to do this
4. Moisturize Your Feet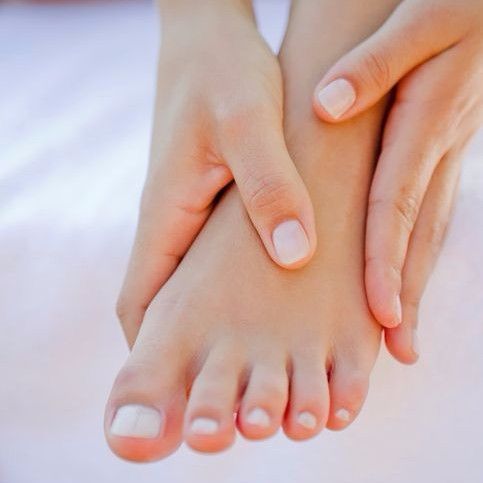 SKINCARE.ABOUT.COM / PINTEREST
Next, use a good moisturizer and massage your feet, ankles, and calf muscles for about 10 minutes. With regular massages, your nerve endings are stimulated and blood circulation enhanced. This nourishes your skin and strengthens the foot muscles.
If you have foot cracks then make a mixture of vaseline and lime juice and apply it on your heels. Leave this on overnight and continue this twice a week to see results.
5. Do Up Your Nails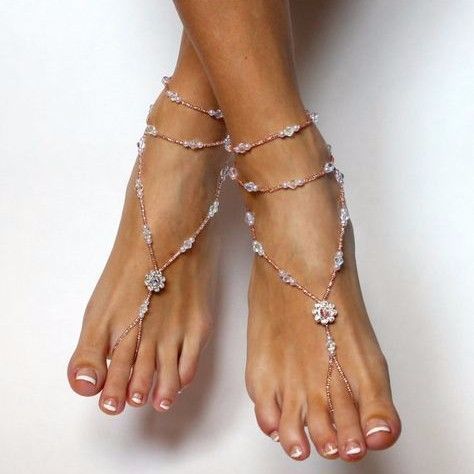 ETSY.COM / PINTEREST
Whenever you apply nail polish, always use base coat. You can go for a simple color or french tips depending on what you like.
Your pampering session doesnt end here. You can even have a manicure party with your friends at home.