How To Remove Water Proof Mascara - Know This Genius Hack
Kritika Mishra
Updated At 22 Jun 23
Apart from multiple Herculean tasks like removing foundation stains, chipped of nails, broken lipsticks and eyeshadow, there is something even more troublesome , which is removing a water-proof mascara!
It is difficult to remove something with something it is immune to. Yes, we are referring to removing a water –proof mascara with water or water based makeup removers!
Water proof mascaras are perfect and life savers when it comes to heading out in rain or for beach or maybe a casual swim. You do not want to be looking like a goth crying her heart out with a normal mascara that drip down your cheeks. Cry me a river it seems. While all is well that ends well and you return home to clean up, the horror awaits as you struggle to get rid of the mascara without ripping off your lashes. Been there? We feel you.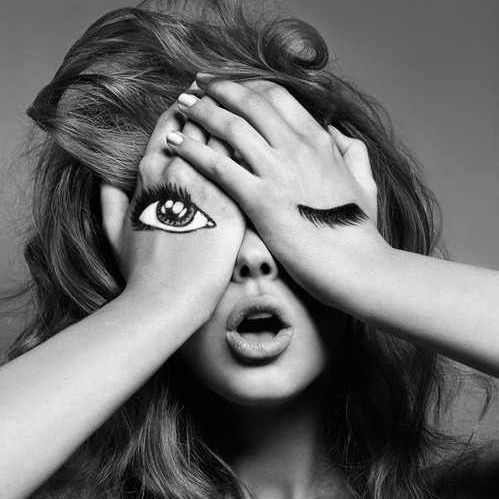 So what do we do? What is the best way to remove a water proof stubborn mascara off those lashes?
Know the Hack to remove water-proof mascara
Multiple quests made us reach out to a celebrity makeup artist who has a perfect way of applying mascara in a way that you do not need to fight with your lashes and curse the mascara wand anymore!
Celebrity makeup artist and one of the best makeup artists in New York, Nick Barose who has worked with celebrities like Priyanka Chopra has a brilliant hack for water-proof mascara application! It is simple and convenient and entirely genius!
Nick when he does the lashes, makes sure that he doesn't coat water-proof mascaras. Instead , he applies a coat of normal mascara and coats it with one swipe of waterproof mascara.
This way your lashes stay protected also and you don't have panda eyes smudged black. Also, when it comes to removing the mascara, the makeup remover has to remove only a top coat.
Having multiple coats of water-proof mascara leads to a tighter seal due to the strong water-resistant formula of the product and it gets tedious to be removed. But as per this amazing hack, you just need to smudge off the water-proof mascara and the coat beneath gets easily dissolved as it isn't waterproof. Simple simple!
This lash trick works wonders for real rigid waterproof mascara with elongating character in nature as they are tough to be even smudged a little. Good protection, but hard removal!
Once you are aware of the trick, removing water-proof mascara becomes much easier.
How to Remove Water Proof Mascara Using Makeup Remover
Conventional way of removing mascara uses an oil based makeup remover. You can also use pure coconut oil too.
You will need: Cotton Pad, Makeup Remover or Coconut Oil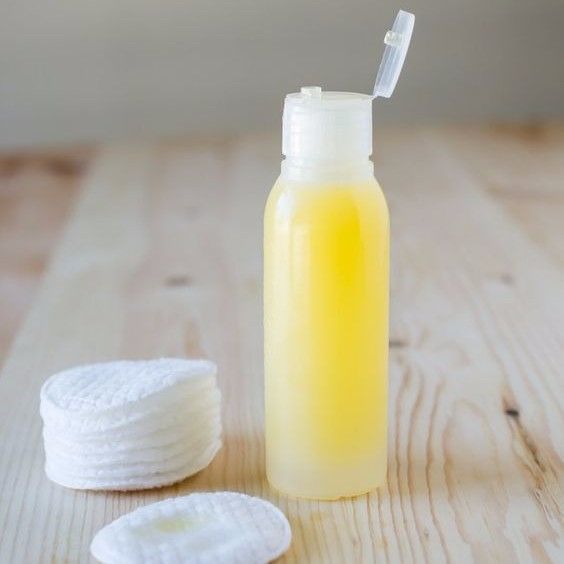 Process:
1) Take a cotton pad, dip it in a makeup remover at home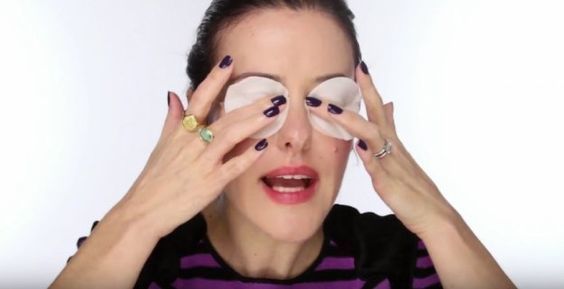 MAKEUP TUTORIALS | IDEAS / PINTEREST
2) Now, start rubbing gently. Let the oil break in the waterproof seal and dissolve it.
3) Repeat the process of cleaning till the mascara is removed completely. It may take multiple swipes of cleaning, but be patient and gentle . Remember, you don't want to wash off your lashes! Also, make sure you replace the pad if it gets dirty.
How to Remove Water Proof Mascara Without Using Makeup Remover
If you have a dry skin or if you want to remove water proof mascara without using the eye makeup remover, then Micellar water is the perfect solution.
You only need Oil-infused micellar water along with cotton pads. Just follow the following process and you are done!
Process:
1) Take the Oil-infused micellar water and apply it over a cotton pad
2) Put the cooon pad over your eyelids and let it rest for 10 to 15 seconds
3) Gently wipe the eyelashes. Repeat the process till you remove the product.
So now you know the way to remove a stubborn mascara with or without makeup remover which is recommended by the best indeed!
Also, a genuine genius hack to apply mascara that saves your time and lashes too without compromising on the look or the water protection for your lashes!
Bat those pretty lashes with no further cleaning mess to undertake!
Related Articles:
Best Steps To Follow To Remove Makeup Correctly As Per Experts