Jennifer Lopez's Skin Care, Diet And Weight Loss Secrets
Bhagyada
Updated At 15 Feb 23
Jennifer Lopez is a queen. Her career has been magnificent and it is very difficult to fault her. When it comes to aging, jlo doesn't do that! Jennifer lopez's age is not even a number, it is a lifestyle. Jlo has been rocking the world looking youthful for decades now. But before you let someone else's beauty make you feel despondent, here we are to help you better take care of yourself! Listed below are the juicy secrets and Jlo tested routines! From Jlo's diet to her Jennifer Lopez's makeup, Jennifer Lopez's weightloss and even Jlo's perfume get all the tea!
Included in this article are-
Her Daily Routine
Jennifer Lopez Diet Plan
Her Workout Routine And Weight Loss Secrets
Jennifer Lopez Skin Care Routine
Jennifer Lopez's Daily Routine
Jennifer wakes up around 6.15 a.m and then after finishing her mommy duties, she gets geared up for her workout. Then Jlo is known to meditate. She then has to rush off for her regular meetings and work related projects. To save time she does her makeup in her car. After a full workday, she comes home for a refreshing dinner with her family. A good and peaceful sleep follows last.
Also check out the story of Cara Delevingne weight loss as we reveal all the details about her food, workout and fitness regime.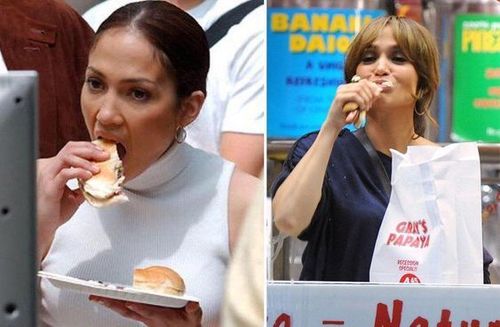 Jennifer Lopez Diet Plan
Breakfast : smoothie, greek yogurt, oatmeal and berries.
Lunch : egg whites, white turkey meat, chicken breast, grass-fed beef, and salads.
Snacks : nuts, fruits and berries.
Dinner : lean protein with more veggies brown rice, sweet potatoes, or quinoa.
Jennifer Lopez's Diet Tips
Hydrate - Drinking lots of water is very important. Staying hydrated is key. Jlo drinks a lot of water. Drinking water after workout and before sleeping is also important.
Veggies - Jlo maintains a healthy high nutritious diet. She eats a lot of veggies, and fruits. She loves salads.
No coffee, No alcohol - Jlo has stayed away from coffee and alcohol for years. She believes that it keeps her healthy and works well for her skin too. She feels light and fit.
Snack right - Jlo as well as her kids snack on nutritious food. She eats fruits and nuts for snacks.
Experiment with your diets- Jlo has tried different diets. She has also dabbled in veganism. She enjoys experimenting with her diet. It keeps her feeling very healthy and fit.
Cleanse your body - Jlo had been on a 10 day no sugar, no carbs cleanse. She enjoyed it so much that she even put out a call on instagram for others to try it.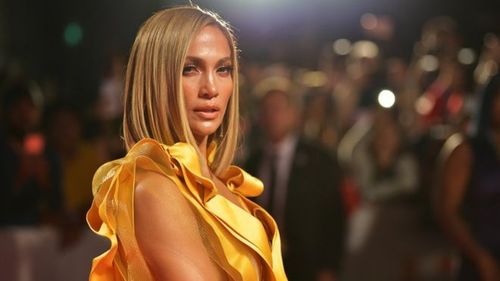 Jennifer Lopez's Makeup Tips And Skin Care Routine
Jlo is genetically blessed with beautiful skin. But she does take a lot of efforts to keep it beautiful, and fresh. Following are jlo's make-up and skincare tips.
Cleanse regularly – Jlo washes her face every time after her workout. It is a regular habit that keeps her skin fresh and clean.
Keep your SPF close – Jlo never steps out in the sun without her sunscreen. She is very keen on using the protection for her skin.
Use the best products – Jlo is brand specific and uses high end skincare products. Some of them are - L'Oreal Paris Face Moisturizer with SPF 30, La Mer The Moisturizing Soft Cream, etc.
Makeup essentials – Jlo also uses specific rands of make-up. She is very careful about the products that she puts on her skin. Some of her trusted products are – Dior forever matte foundation, Jennifer Lopex x Inglot Highlighter, Lancer the method polish.
CTM is crucial- Jlo follows the cleanse, tone and moisturize skin care regime regularly. She uses her specific brands but never fails this regime.
Hydrate – Jlo drinks a lot of water. She keeps herself hydrated which is key for her skincare routine.
Workout well and sleep well – exercise regularly and get a good night sleep. These two things usually go hand in hand. Doing this makes you feel fresh and healthy.
Change your lifestyle – Jlo is a strong believer of daily affirmations. She meditates regularly. This also enhances her beauty.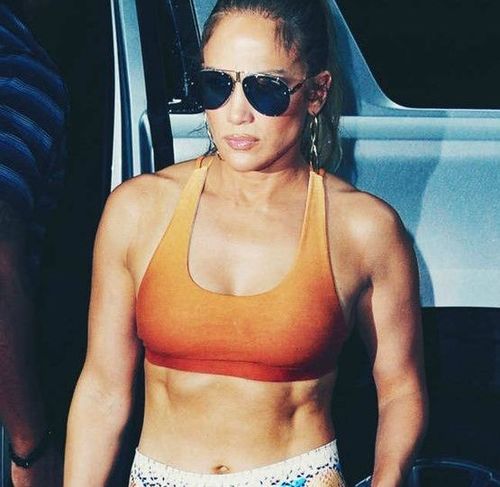 JLo's Weightloss Secret
Jlo and her husband Alex Rodriguez went on this 10 days no sugar, no carb diet. It was more of a cleanse. They cut off all the sugar and carbs from their diet after being advised by her trainer. This diet means cutting off on all bread, cookies, ice-cream, cream etc. she reportedly said that by the third day you realize how addicting sugar is. And you start losing those pounds as well as inches quickly. Jlo thus believes that your diet is of huge importance when you want to lose weight.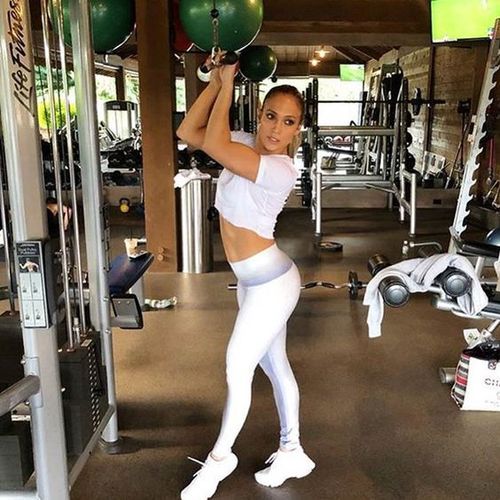 Jennifer Lopez's Workout Routine
Jlo takes her workout very seriously, and maybe that is the key to her flawless physique. Following are specifics about Jlo's weightloss workout.
She does 3 days of cardio and then adds strength training to the mix. Her worouts include – lunges and hip extensions gliders, resistance bands, dumbbells and medicine balls.
Pilates is a huge part of Jlo's workout. She enjoys it and loves switching it with her regular cardio and weights.
Dance has been a huge part of her life and it continues to be so. She loves to incorporate dance in her workout.
Jlo prefers slightly unorthodox workouts. Running, boxing, dancing, cycling and sprinting are her favorite routines.
Another very important part for Jlo is hydrating herself after the workout. She is very specific about her water intake and always drinks a glass of water after her workout.
She also always washes her face clean after her workout. She believes in cleaning all the sweat and grime off the face, keeps the skin light and breathing.
Jennifer Lopez's Perfume
The brainchild of a superstar, Jlo's "Glow" perfumes are amongst the top selling scents in America. Lopez put her heart and soul into these scents and it payed off. Talking about the fragrance, Lopez said: "I wanted Glow to be fresh and clean, but still sexy and sensual – something that feels like you just came out of the shower and are the sexiest person in the world.
Glow perfume by J.Lo comes in various scents: orange, grapefruit, jasmine, irises, vanilla and musk. The fragrance is created to fit what Jlo would want to wear herself, a combination of Lopez's favorite scents. The fragrance is packaged in a clear white bottle, with curvaceous lines to look like a woman's body. Lopez's "J.Lo" logo is written in rhinestones on the bottle.
Lopez's fragrance comes with a complimentary chain inspired by her style. This fragrance from Jennifer Lopez is fresh, sexy and clean. It has elements of orange flower, grapefruit, and citrus, middle notes of rose, sandalwood, and amber and bottom notes of jasmine, vanilla, musk, and orris. The packaging is gorgeous- exactly like the lady-boss herself. It's got a pink tint to it, so that attracts paler and tanned girls alike, and sophisticated silver spray top. Hanging around the main body of the bottle is a Swarovski 'Glow' charm. It's all very attractive and feminine without being girly enough to irk some women.
Perfect for dates as well as important meetings, Glow fragrance does it all. It lasts long and makes you feel super fresh even during the most hectic times. Unlike most perfumes, this leaves a beautiful subtle bronze shimmer wherever it's sprayed which can be easily blended. It shows perfectly all the amount of work that goes into a product. This fragrance celebrates womenhood!
Related Articles