15 Stunning Makeup And Skincare Tips From Rihanna
Shalu B
Updated At 30 Jan 23
Want to know about Rihanna beauty secrets and how she maintains her flawless look? Want to know more about Rihanna makeup, her skincare routine and her favorite beauty products?
The Good Girl Gone Bad hit maker has shared many of the Rihanna beauty secrets in various interviews. All these secrets and tips are easy to implement and can give you skin as flawless as Rihanna herself.
Keep reading as we unveil Rihanna makeup tips and beauty secrets. We have specifically covered the following:
Rihanna Makeup Tips
Her Skin Care Routine
Rihanna Favorite Beauty Products
15 Amazing Rihanna Makeup Tips For A Flawless Look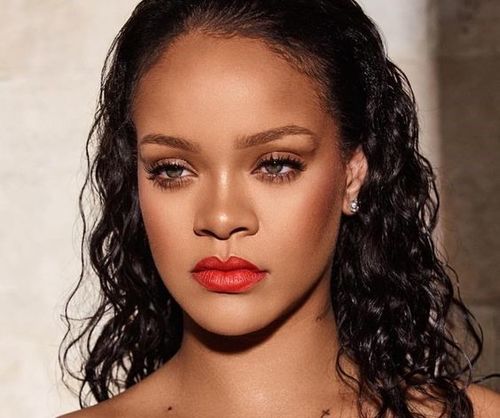 1. Blending Is Crucial For A Flawless Look
There is a reason that the Rihanna makeup looks so flawless. It is because she spends adequate time in blending it. Rihanna says,
In order to get a flawless makeup look, it is essential to blend everything seamlessly. One can go with a damp sponge to get the perfect blending.
For a natural look, Rihanna recommends blending of foundation well into the hairline and also on ears where sun would naturally fall.
2. Prepping Skin Is Essential To Get The Glow
Rihanna skin care is pretty basic yet amazing.
She prefers the use of cleansers, hydrating masks and exfoliating scrubs in her bid to get healthy and flawless skin.
During winters, she adds serums to her skin care routine in order to give her skin an added layer of moisturisation.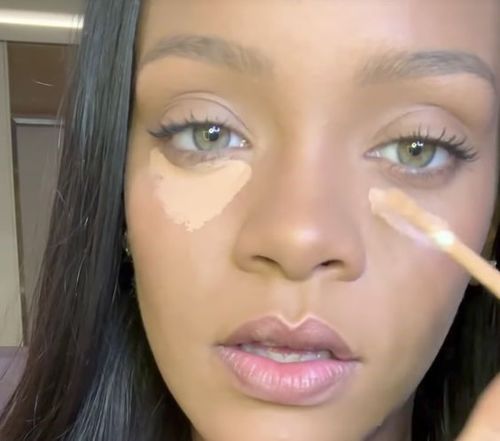 3. Concealer When Applied Correctly Can Do Wonders To Your Look
Rihanna calls concealer a magical cure. And why won't she? With a concealer you can cover everything from your dark circles and bags to blemishes and acne spots. A proper application of concealer can give you a flawless makeup look.
For the correct application of concealer Rihanna recommends that you should first let it warm on your hands for a few seconds. As to where to focus, she suggests that concealer should be applied under eyes, under the eyebrows and on the bridge of nose apart from the spots that need attention.
4. Say No To Soap
Soaps do not form a part of the Rihanna skin care. Rihanna avoids the use of soap as they are harsh and can strip the skin of its natural oils. They are alkaline in nature and also contain sulfates.
This is why Rihanna is in the favor of using a natural cleanser.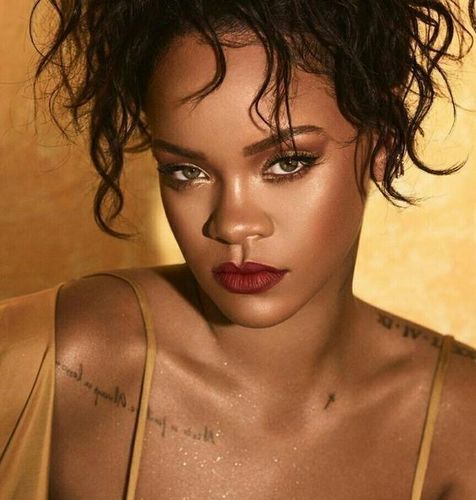 5. Makeup Products Are Multipurpose
Rihanna believes in using a single product for multiple purposes. For instance, she uses a bronzer for her eyes. She either uses it in the inner corner of eyes or uses it as a base for shadow. This gives her a warm and well defined look.
Similarly, she understands eye shadows are multipurpose as well. She crushes up the shadow and mixes it with her choice of oils and moisturizers. She uses this mixture to make her body shine bright like a diamond. She prefers to add this mix on her shoulders and collar bones. Rihanna body glow is unique and longlasting as she knows the ways to use various products!
6. Remove Makeup Before You Sleep
This is one of the most important Rihanna Beauty secrets which she never misses out on. Rihanna never goes to sleep with a full face of makeup. She religiously follows a night routine and removes her makeup before going to bed. This habit goes a long way in preventing clogged pores, dark spots and acne.
7. Know What Works For You
You should not give into latest skin care trends or follow somebody blindly regarding skin care products and routine.
Rihanna recommends that you should find creams and other formulas which suit not only your complexion but also your skin.
You should also not shy away from getting an opinion of your dermatologist.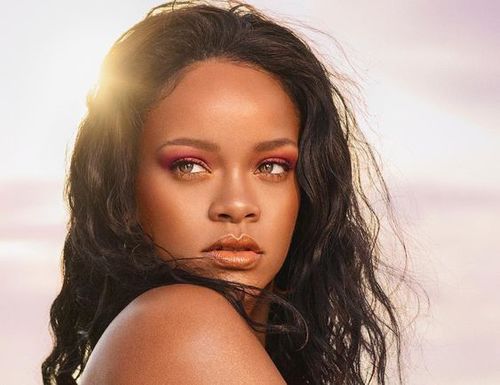 8. Sunscreen Is Crucial
Rihanna beauty secrets are big on sun protection. Rihanna loves spending time in the sun but at the same time she is also well aware of the harmful effects posed by the harmful UV rays. This is why she never sets foot out of her house without applying a sunscreen.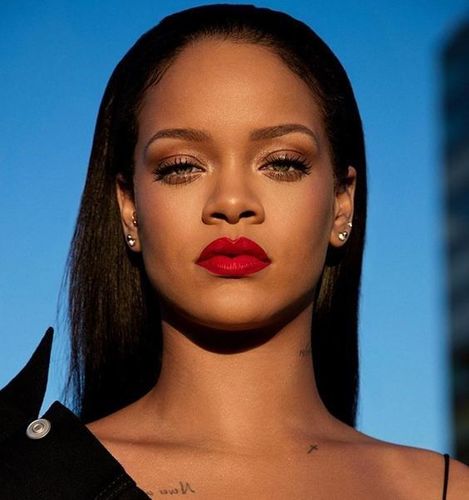 8. Lipstick To The Rescue
Lipsticks are important. This is yet another one of the Rihanna makeup tips. Rihanna loves wearing lipsticks.
Rihanna believes that lipsticks can change your look in an instant. Even if you are not wearing a full face of makeup, you can create an illusion merely by putting on your favorite shade of lip color.
To make your look stand out, she also suggests pairing a bright lip with a neutral toned dress. Rihanna likes MAC and uses ruby woo lipstick alongwith other fenty products like fenty red lipstick regularly.
Take a cue from Rihanna and opt for reds, bright oranges and fuchsia to add a pop of color to your whole look.
10. Give Your Skin A Break
Rihanna is no different from us when it comes to acne. But she is well aware of how to treat her skin right.
Whenever her skin breaks out, Rihanna gives up on drinking alcohol and increases the amount of water she drinks in a day. This routine helps in clearing up the pores.
If she is pressed for time or she has to make a public appearance, Rihanna then takes help of certain beauty products. She uses moisturizer, a little bit of foundation, mascara for waking up her eyes. She couples it up with a bright lipstick to get a dramatic look. This Rihanna makeup tip can be easily followed to both avoid skin breakouts as well as hide them if needed.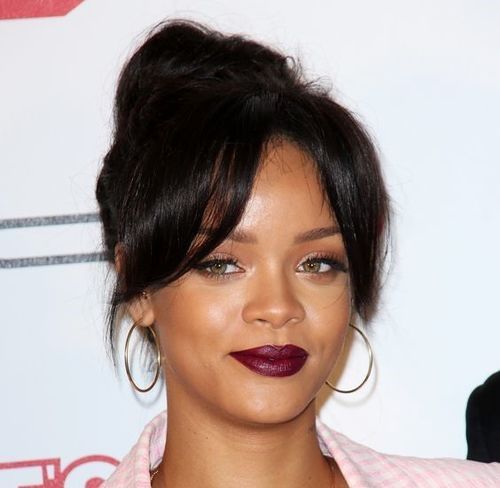 11. Know The Makeup Hacks To Cover Up Tired Eyes
Tired eyes are a common issue that has to be tackled by common people and celebrities alike. Owing to her busy schedule and active lifestyle, sometimes Rihanna is not able to catch up on her beauty sleep which leads to tired looking eyes. But she has just the perfect makeup hack for covering up all the proof of what she did over the previous night.
Rihanna covers her under eye bags by applying a dark brown shadow along with concealer. She also adds gold powder to the inner corners of her eyes instead of the usual white powder as it warms up her look, makes her look more awake and adds definition.
12. Primer Is A Must Have Beauty Product
This is yet another one of the Rihanna beauty secrets. It is common to be scared for the health of your skin when using makeup on a regular basis. Yes, it is a well-known fact that using too much makeup can clog pores and also lead to dullness. Worry not as you can totally stand under Rihanna's Umbrella.
In order to protect your skin from harmful effects of using makeup, Rihanna recommends the use of primers. She recommends primer application before foundation as it helps create a barrier between the skin and the foundation.
Moreover, a primer increases the staying power of your makeup.
Foundation is generally referred to as the base of your makeup but primer is the base to this base. Add a new step to your routine
13. Use A Translucent Powder To Set Your Makeup
Rihanna has oily skin and also finds it difficult get the perfect makeup. But we all know how flawless Rihanna makeup is. So, how does she do it?
Rihanna uses translucent powder to set her makeup. It not only keeps everything at place but also gives her an airbrushed look.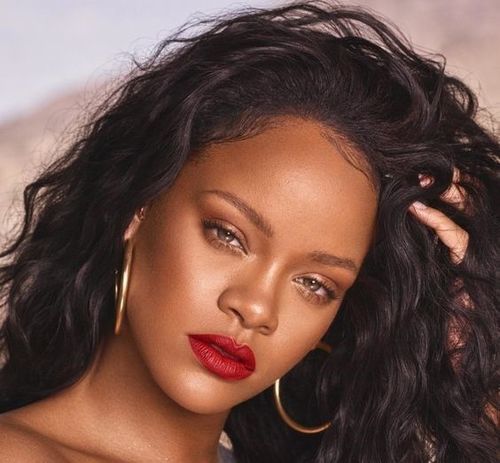 14. Go For Makeup Looks As Per Your Face Type
It is easy to get influenced and tempted by the makeup looks of your favorite celebrities or any other person you admire. Get tempted all you want, but Rihanna warns that it is not necessary what works for them will also work for you.
Makeup looks should be formulated according to your face type. This is the only way of knowing what looks best on your face. Listen to Rihanna and after clarifying your basics, start practicing on your face.
15. Experiment And Try Out New Looks
After all these Rihanna beauty secrets and tips, consider this one as the golden one of them all. Rihanna loves to experiment with her looks and she has done it time and again. She says you should not be afraid when it comes to makeup. When you gotta go big, you gotta go big. Mix up things. Layer on products. Make a statement.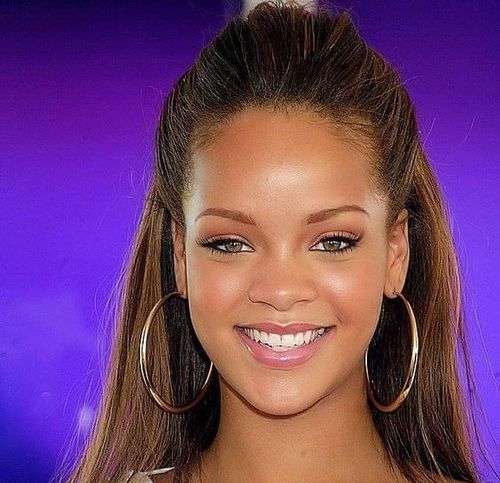 Rihanna Skin Care Routine
A makeup look comes out flawless only when the skin is healthy. For ensuring a healthy skin, Rihanna follows a pretty basic skin care routine.
Rihanna prefers to deep cleanse her face often. One of her favorite products is micellar water which provides effective cleansing.
She believes that keeping the skin hydrated is extremely important to get a glow on the skin. She uses different hydrating masks, moisture sprays and drinks a lot of water to get that dewy glow.
Rihanna also applies a lot of nourishing creams and masks to nourish her skin. In Winters, she adds serum to her skincare routine to keep her skin hydrated.
Apart from this, Rihanna prefers using a lot of natural products.
To achieve an even skin tone, she prefers using the Fenty Pro Filt'r foundation .
She uses a primer for protecting the skin and keeping the makeup for long time.
She makes sure to remove the makeup everyday. She does use makeup wipes to get rid of makeup.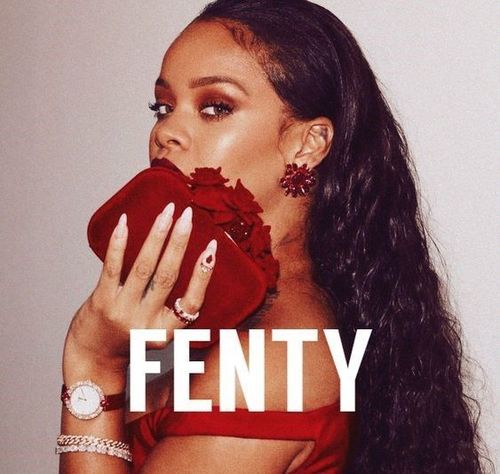 Rihanna Favorite Beauty Products
Rihanna uses a lot of Fenty Beauty products. She uses them so much that the Fenty beauty website has a special Rihanna section containing all the products that the singer has used on various occasions.
Following are some of her favorite products:
There is one product without which Rihanna does not leave at home. Invisimatte Blotting Powder—it is a Fenty beauty product and comes for all skin tones. Rihanna applies it with a tissue whenever needed to tackle greasiness throughout the day.
Rihanna believes that moisturizing is essential for maintaining a flawless skin. To bring complete moisture to her skin, she trusts Revive's Intensite Crème Lustre Firming Moisture Cream. She also likes the moisturizer from Crème de la mer.
She religiously removes makeup every night before going to bed with Neutrogena's Cleansing Towlettes. They help her in removing even the most stubborn of makeup really quickly.
Rihanna lip gloss is an important part of her makeup routine. She loves using Gloss Bomb which is a vanilla scented lip luminizer that provides a shiny coverage and suits almost everybody.
Pro Filtr Foundation is the Rihanna makeup foundation that the singer loves to wear for her glowing look.
One can easily get these products on sephora and other online websites.
Related Articles